Better late than never: after more than a year of decorating and redecorating, it's finally time to share our living room before/after results! Let's take a look!
Even though we've been living here for over a year now, I still often sit down to just look around and be in absolute awe. We were incredibly lucky to find this beautiful house in one of our favourite Antwerp neigbourhoods, and decorating it has been a pleasure too!
The funny thing about decorating a space is that you never really know what you want it to look like until you've lived in it for a while. That happened to us with both our kitchen and living room, find proof here: our kitchen make-over and a very early preview of the living room. The place looks pretty different, right?
Before getting into any details, find the before/after pictures here: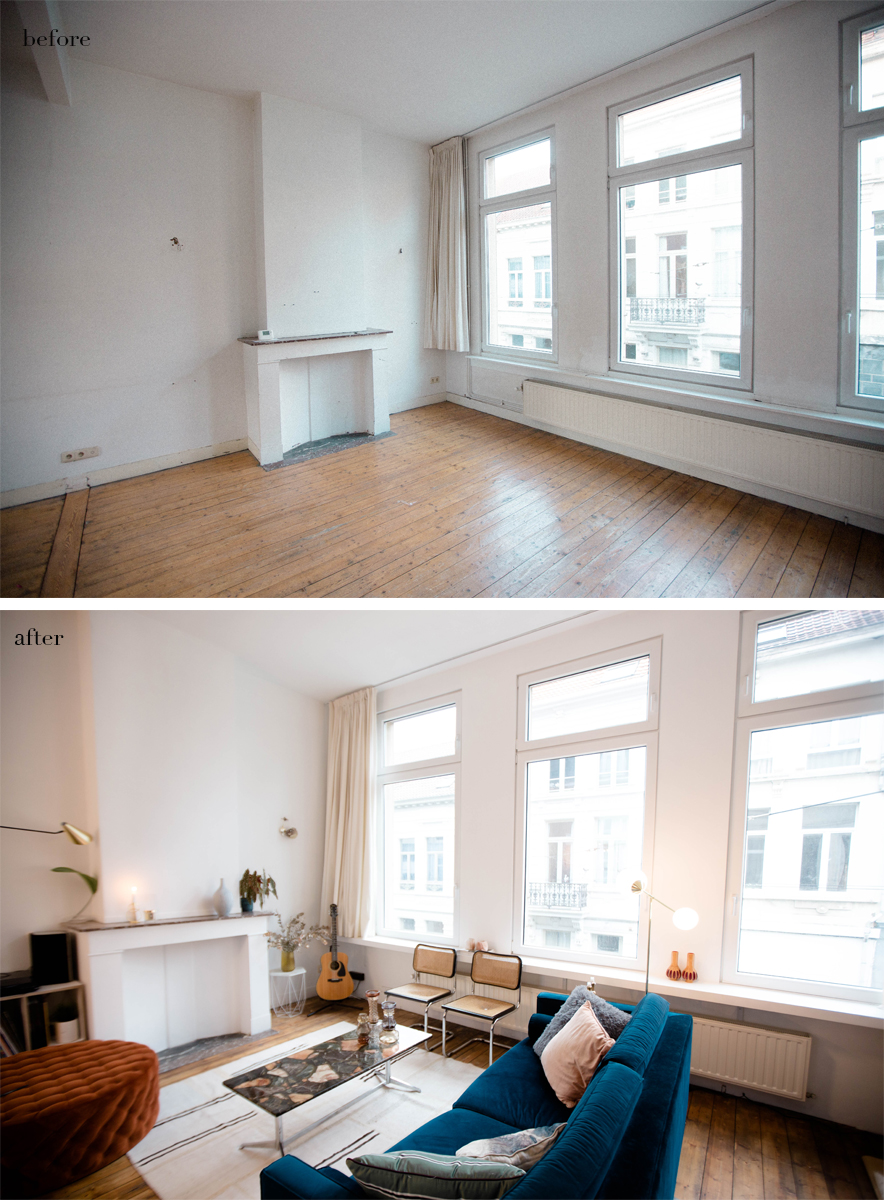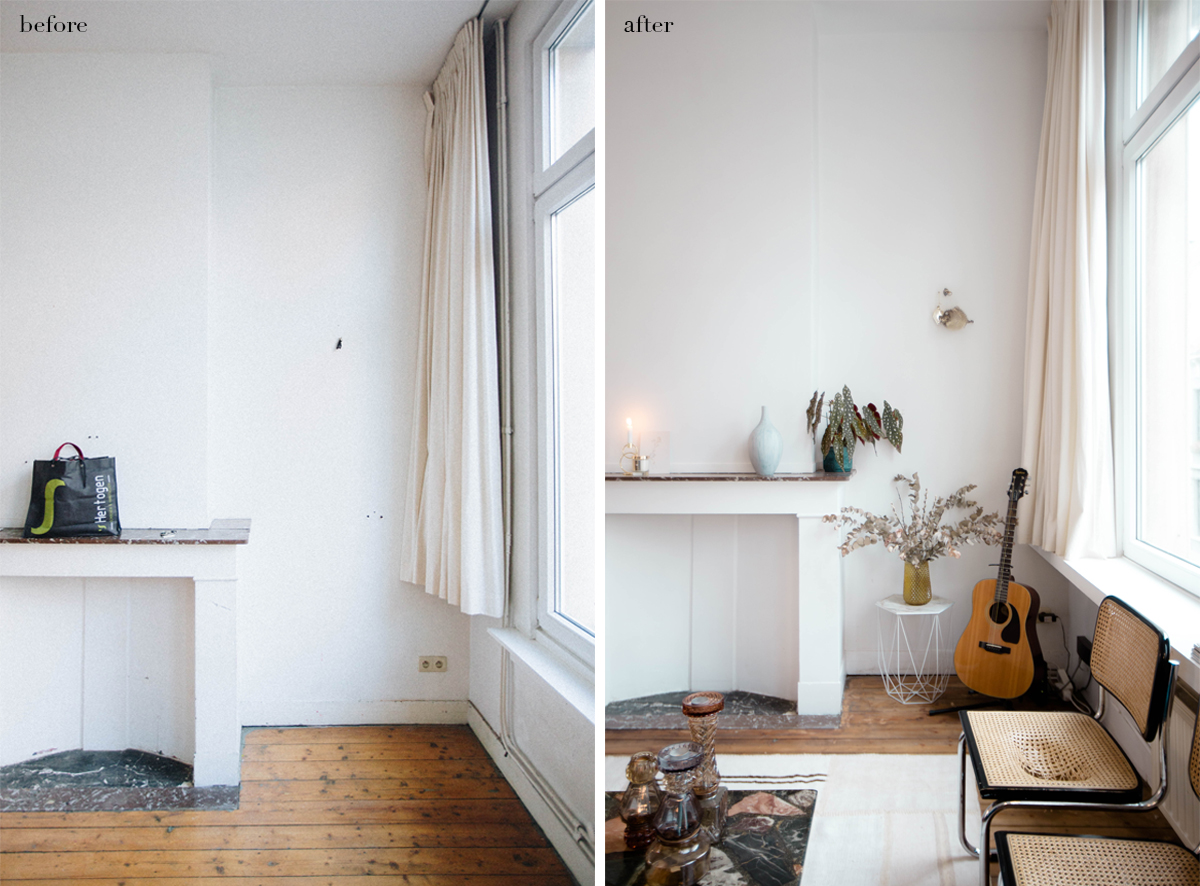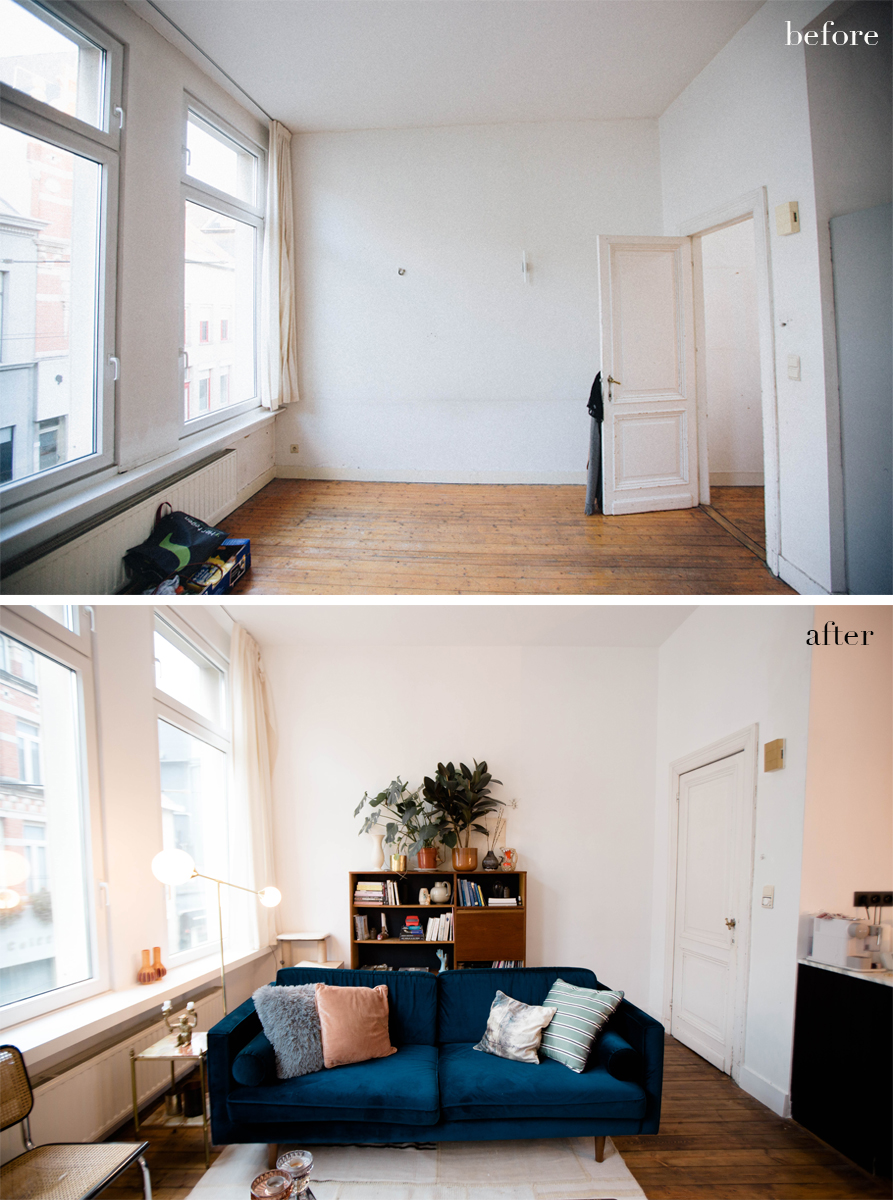 This room luckily only needed some extra paint and a good floor scrub to look nice and fresh again. Since we have an open kitchen, dining & living space we didn't have a lot of different set up options for our seating area, so the challenge was to keep things interesting with these limited options.
When you compare the very first version of our living room with this current one, you can see that we kept our initial set-up with the wooden sideboard behind the sofa and some extra seating options like chairs, but that we switched a lot of accessories and decoration pieces to create a different mood. Our first idea was pretty eclectic and ended up a bit too glamourous, colourful and busy for our taste. Especially if you keep in mind our marble countertop on the kitchen…
The good thing of owning a house is that you can of course shuffle pieces around! I moved the colourful woolen rug to my home office (as the attentive reader might have seen here!) and decided to look for a new spot for the round side tables too. I then added a lovely minimalist kilim rug and this fantastic second hand coffee table for a more toned down, peaceful interior. This is what you call instant effect: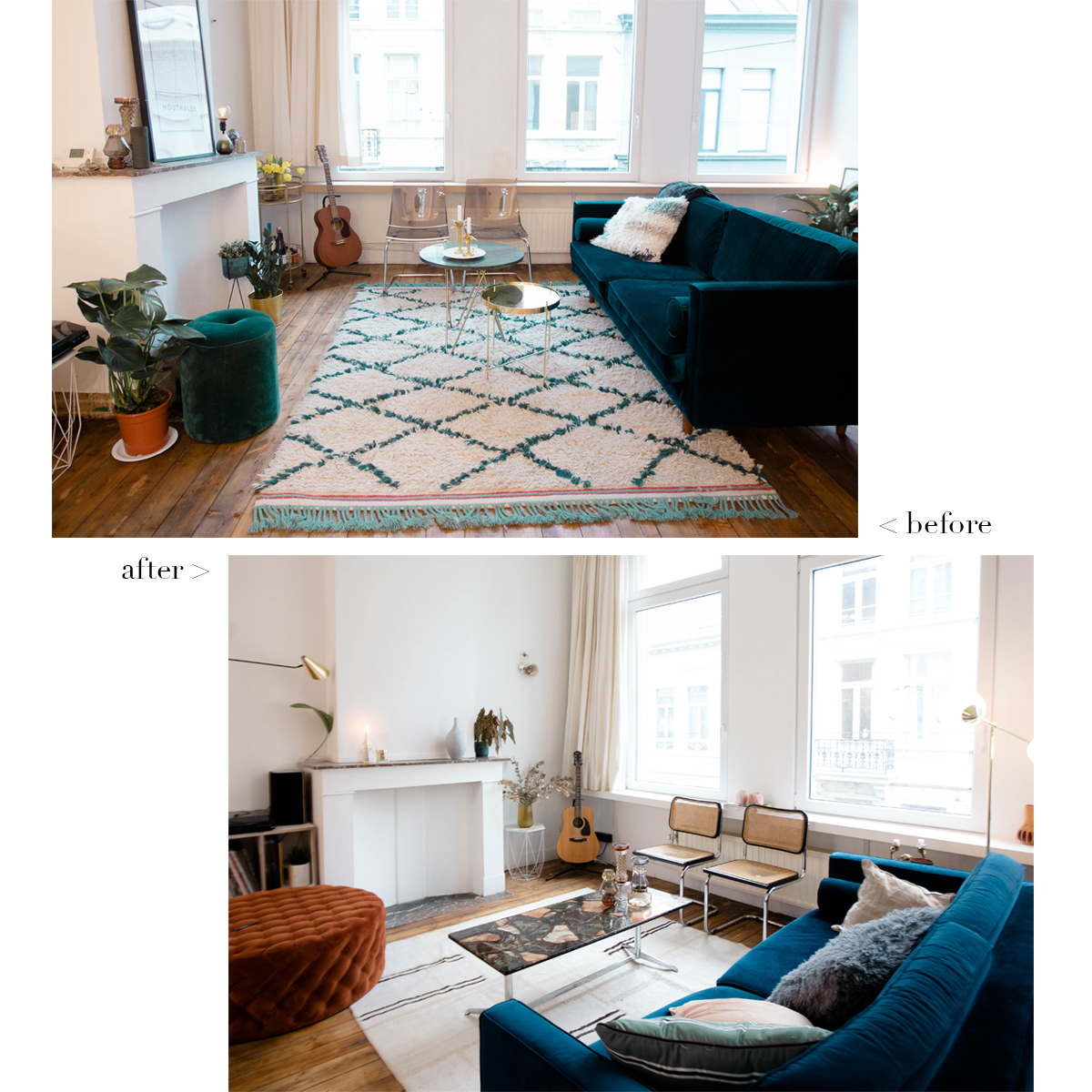 I like both approaches, but our current interior feels more comfortable and peaceful to live in, and that's the most important function of a house, non? 🙂 Let's maybe move on to some more pictures of the space and details: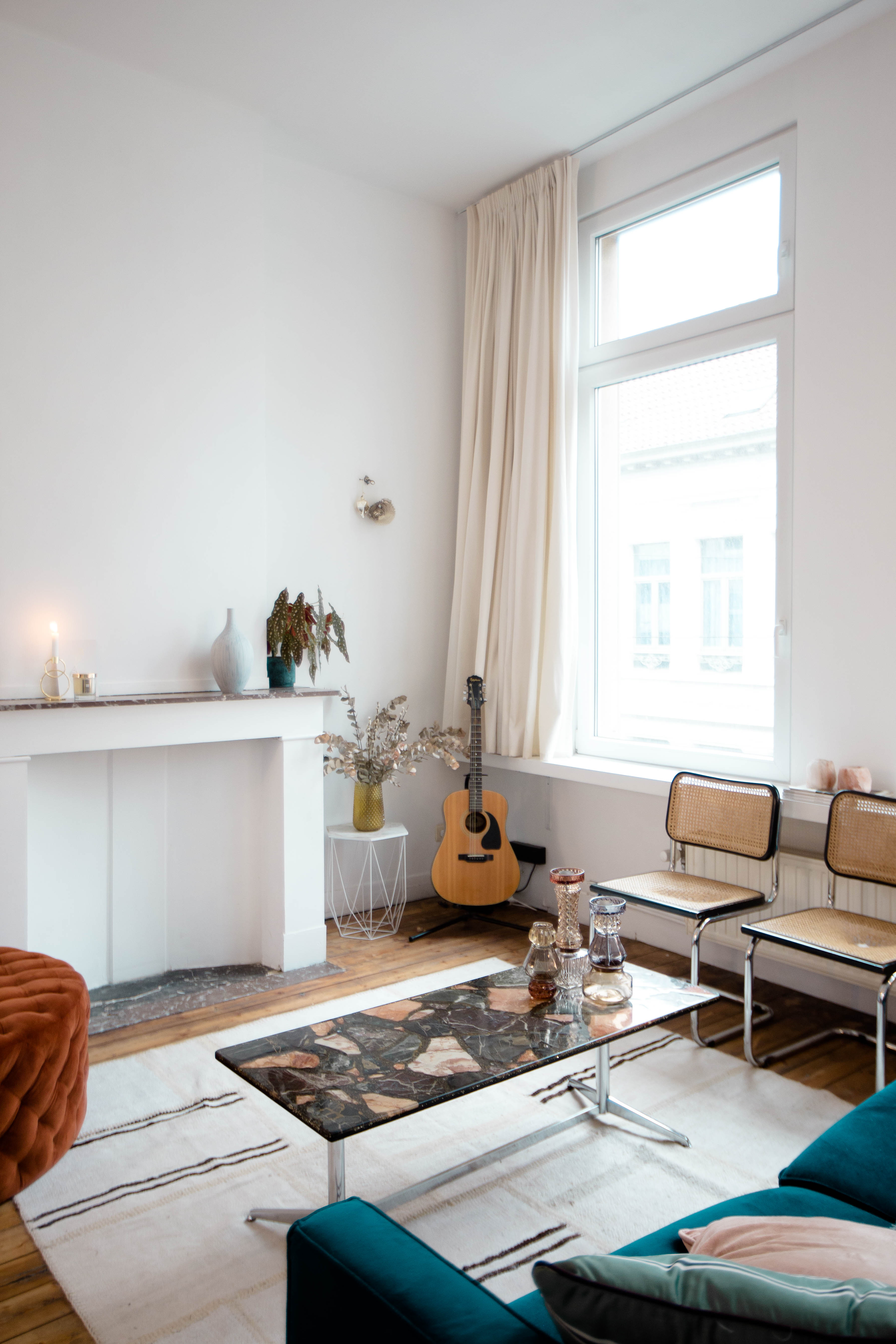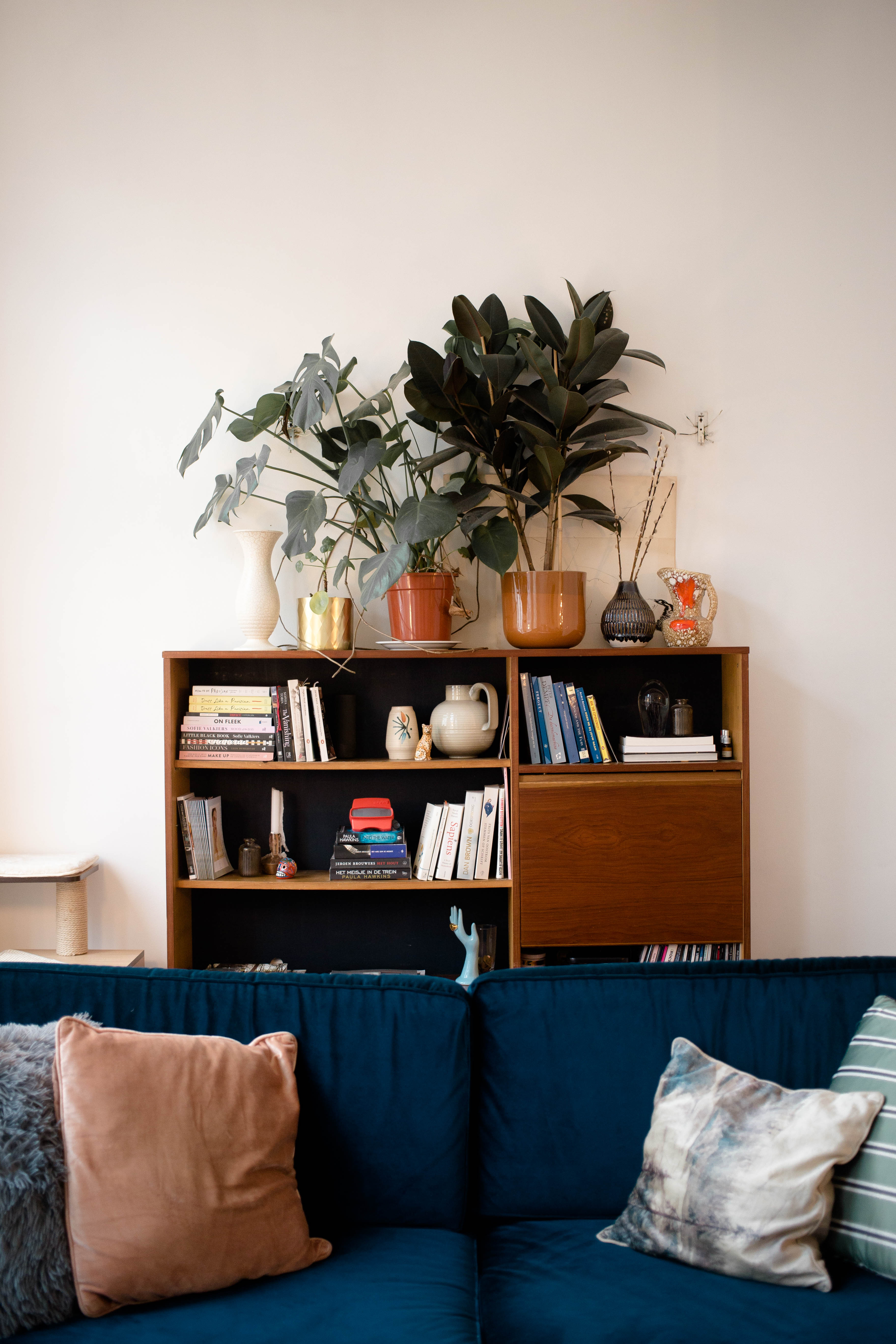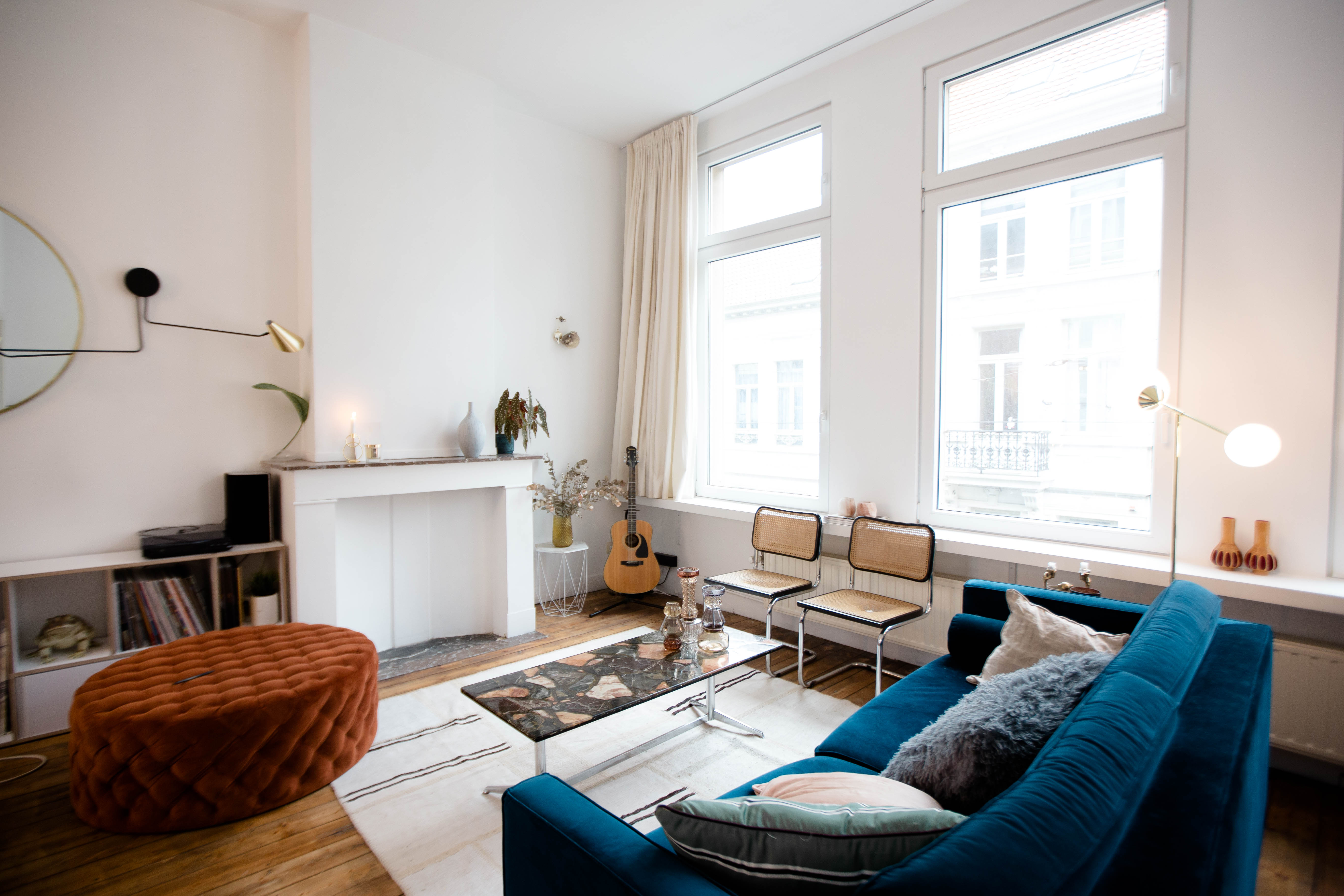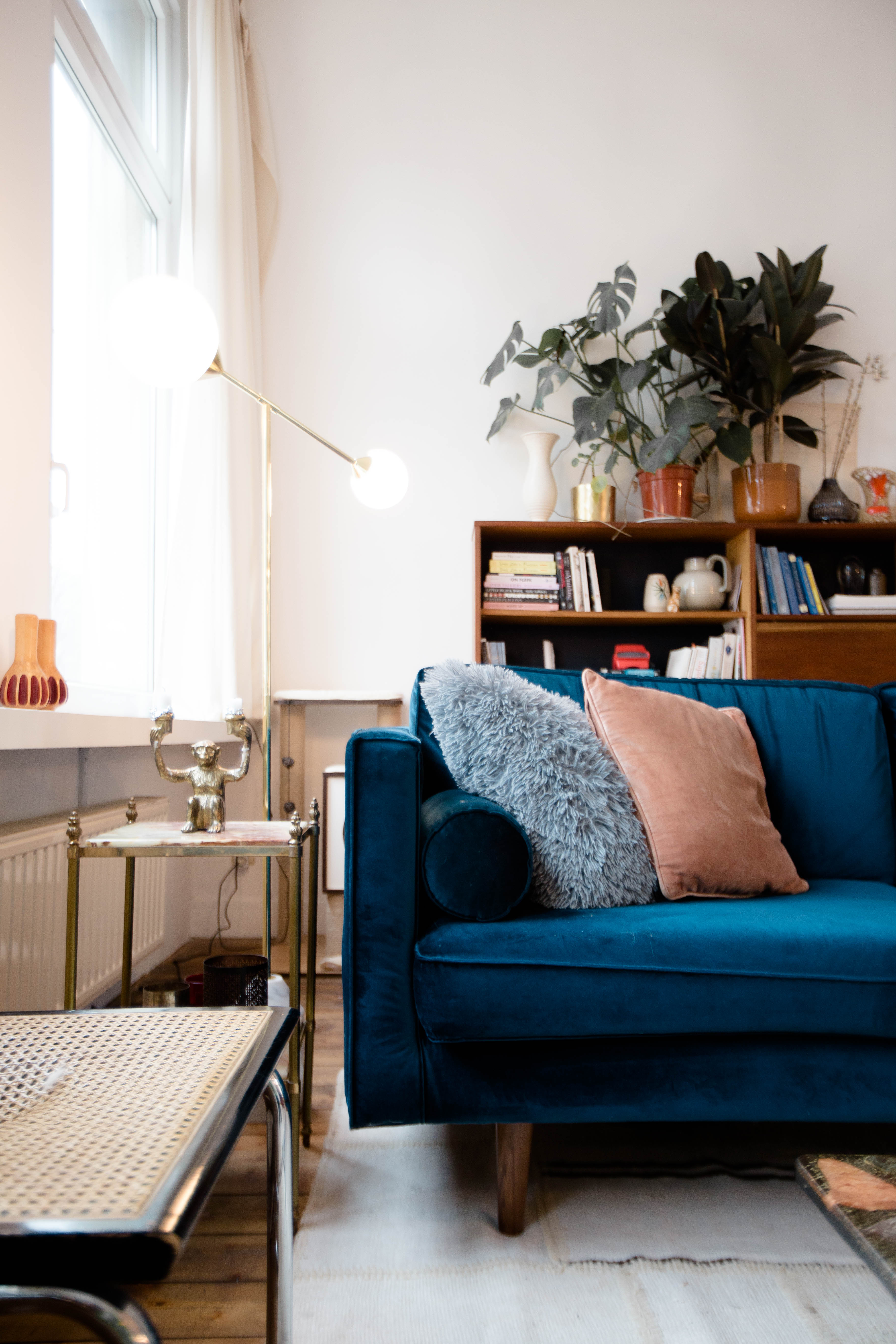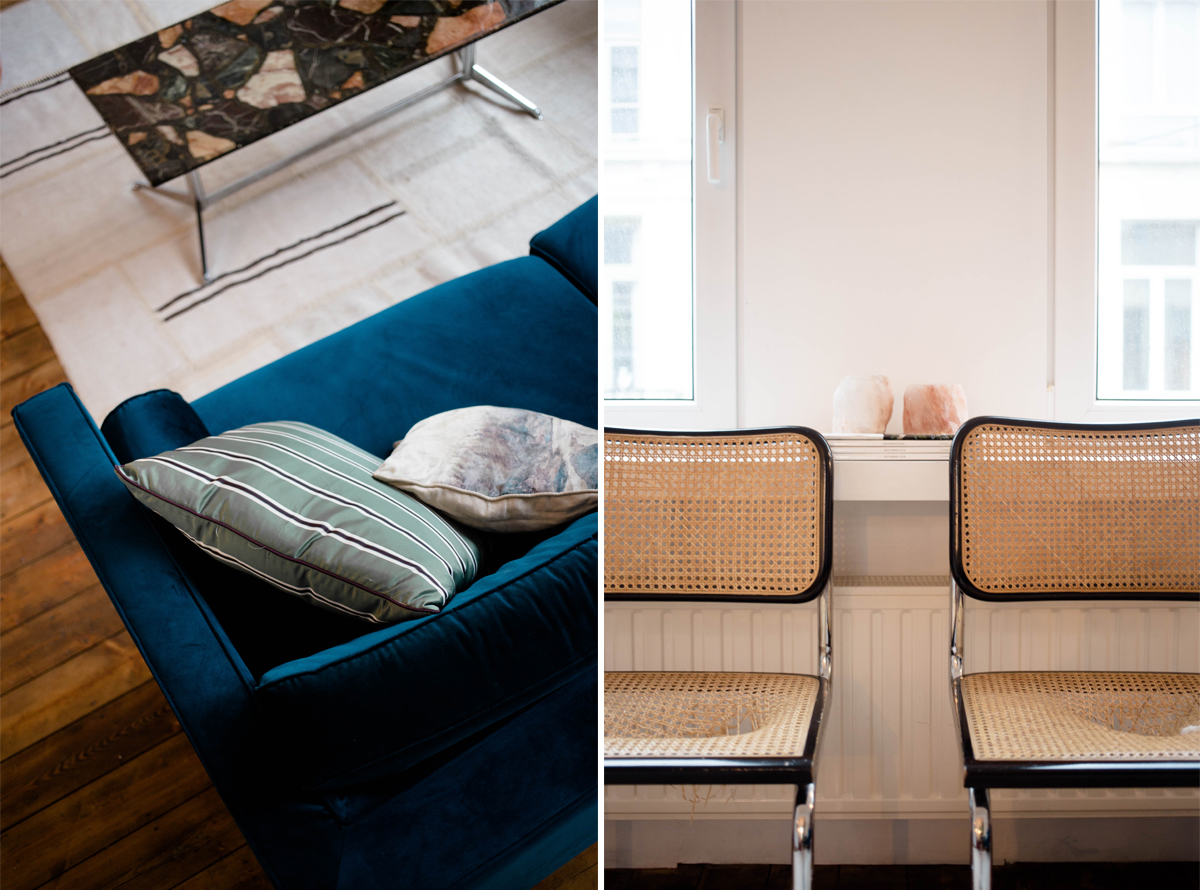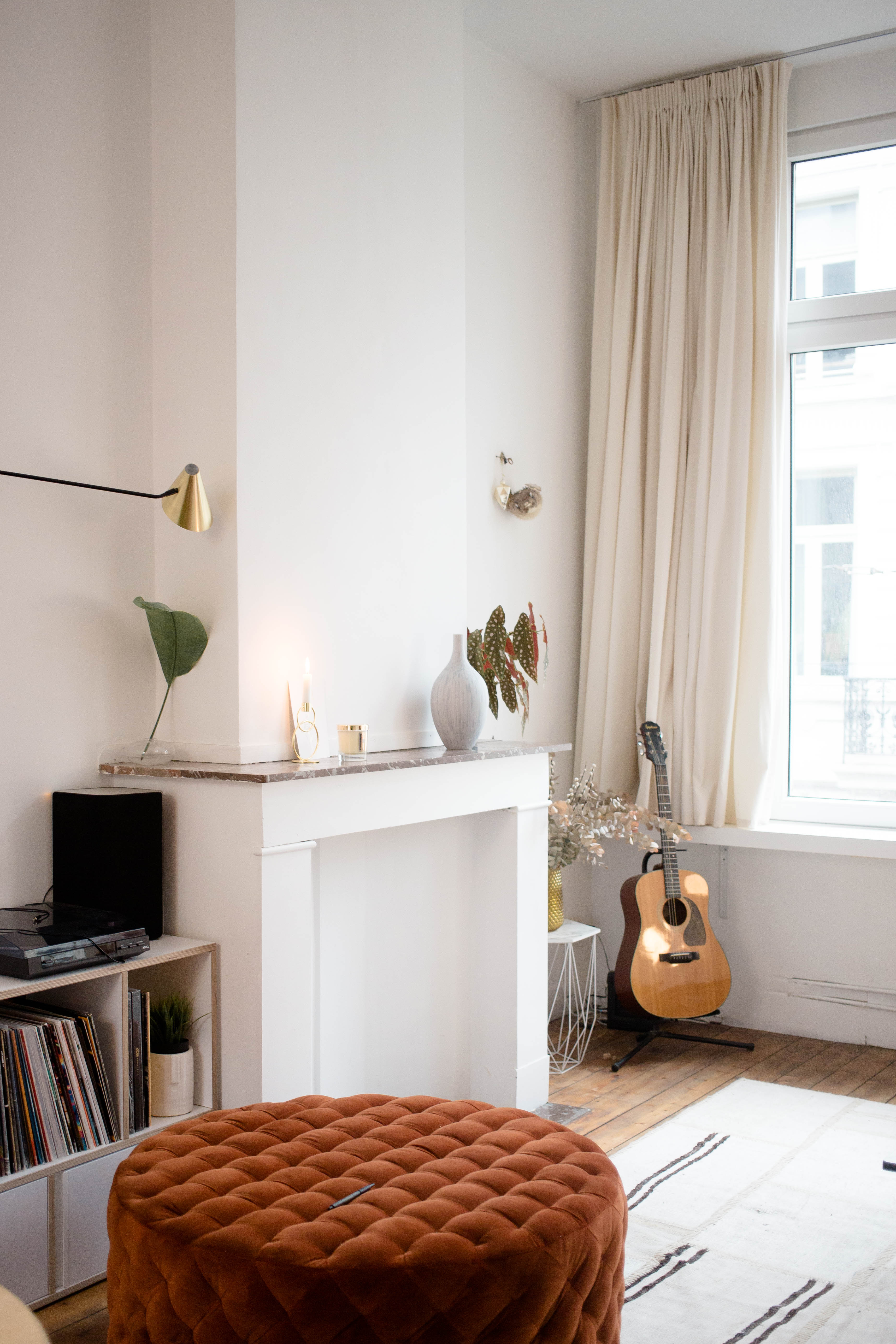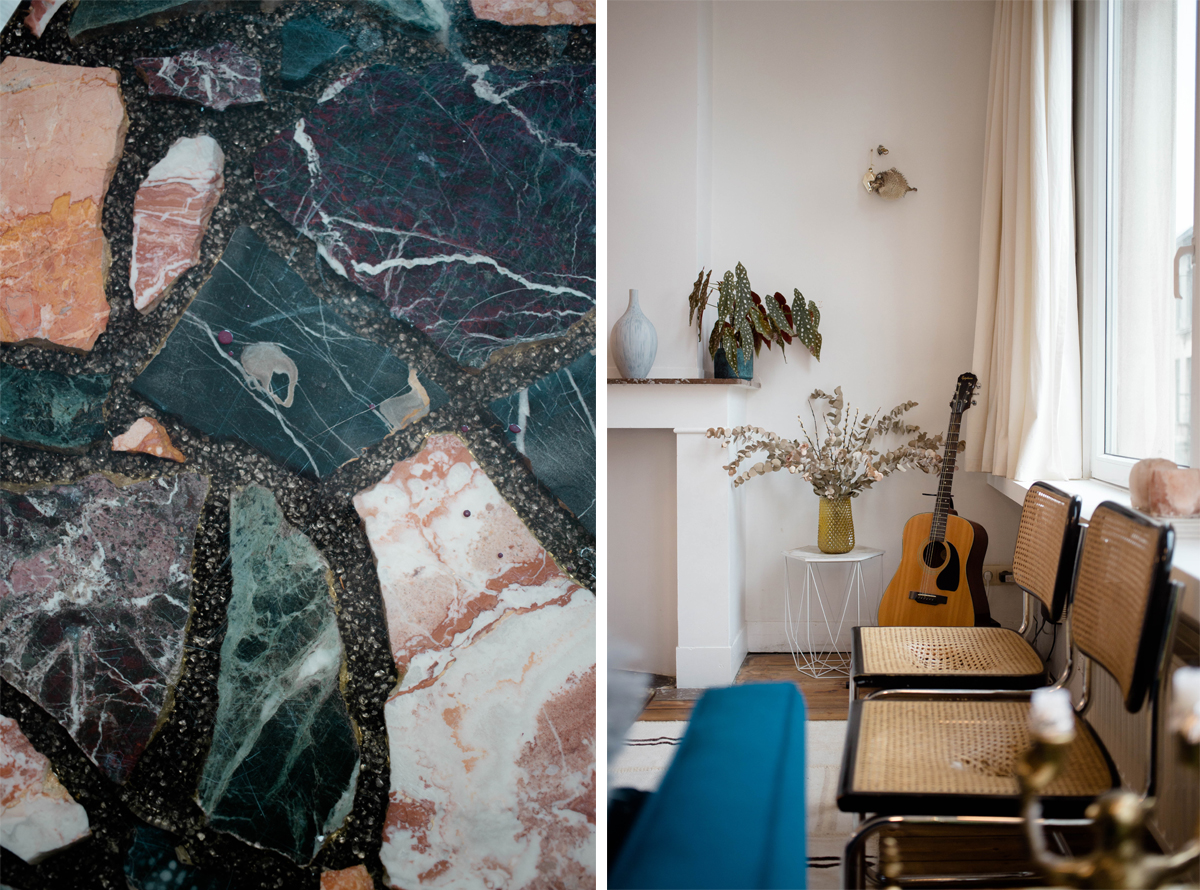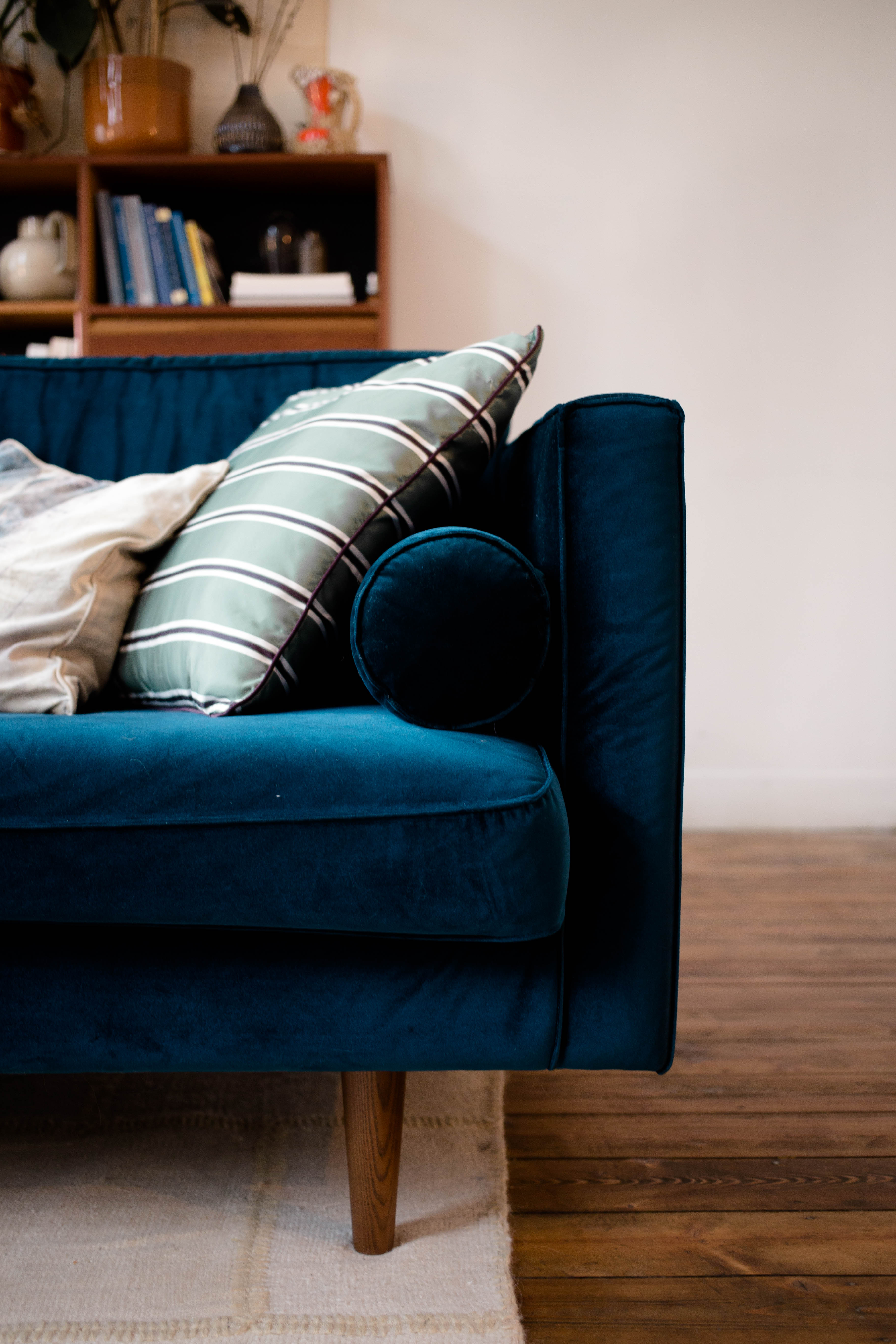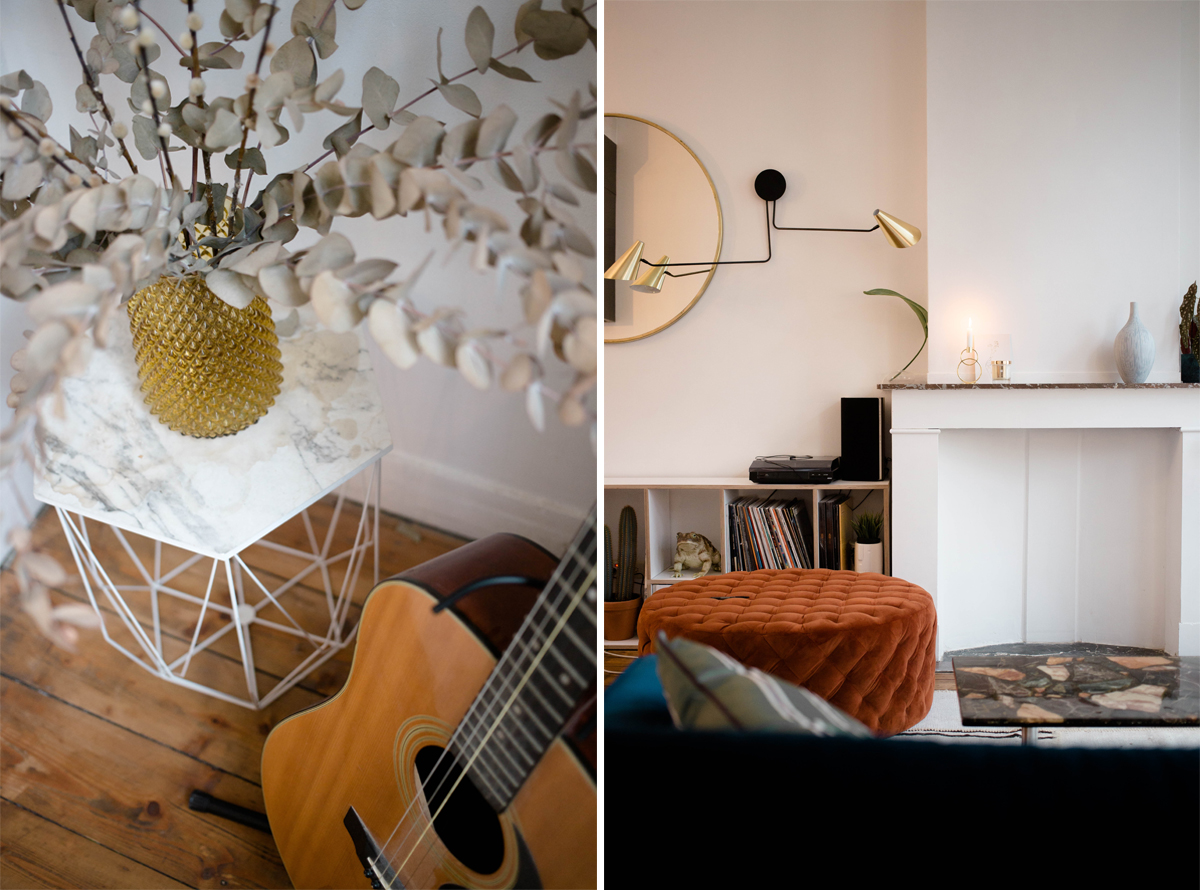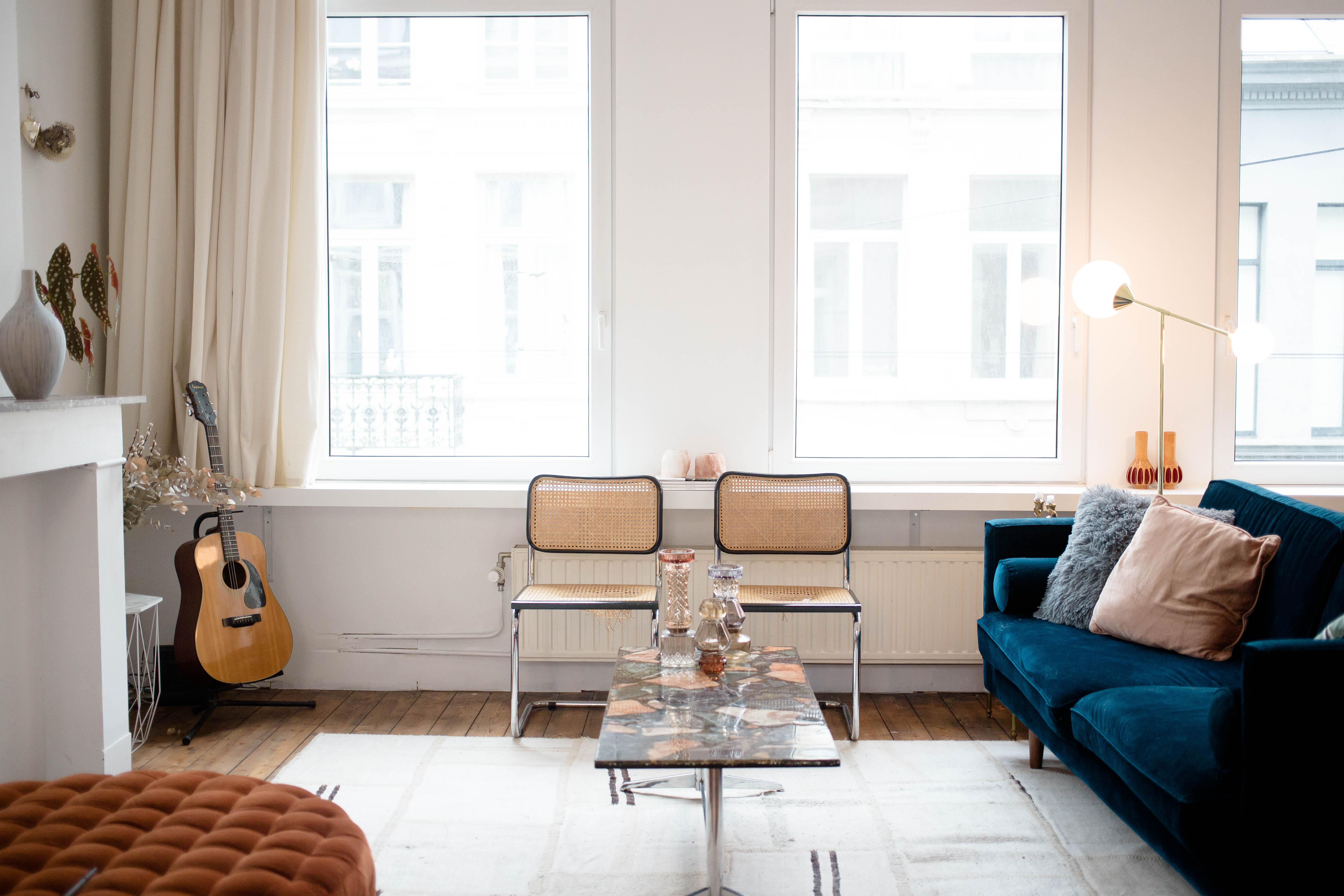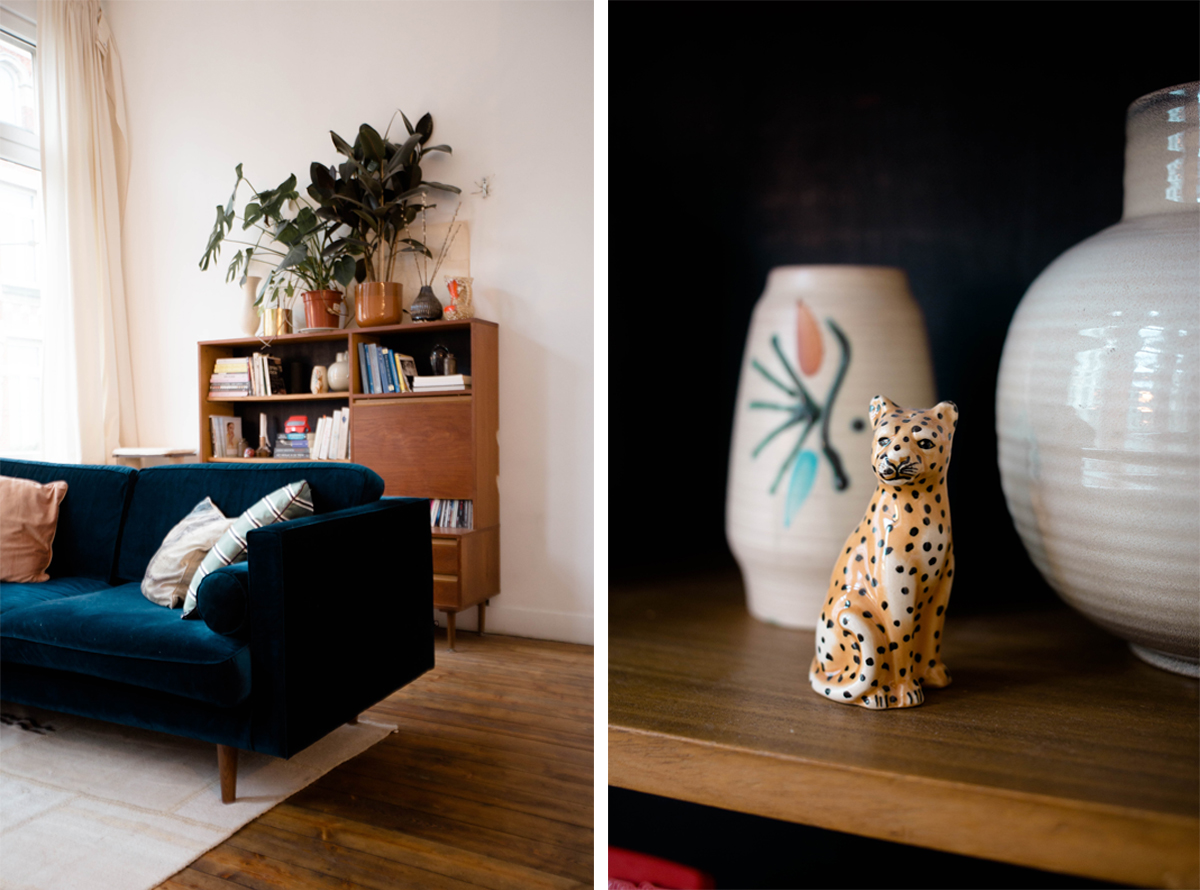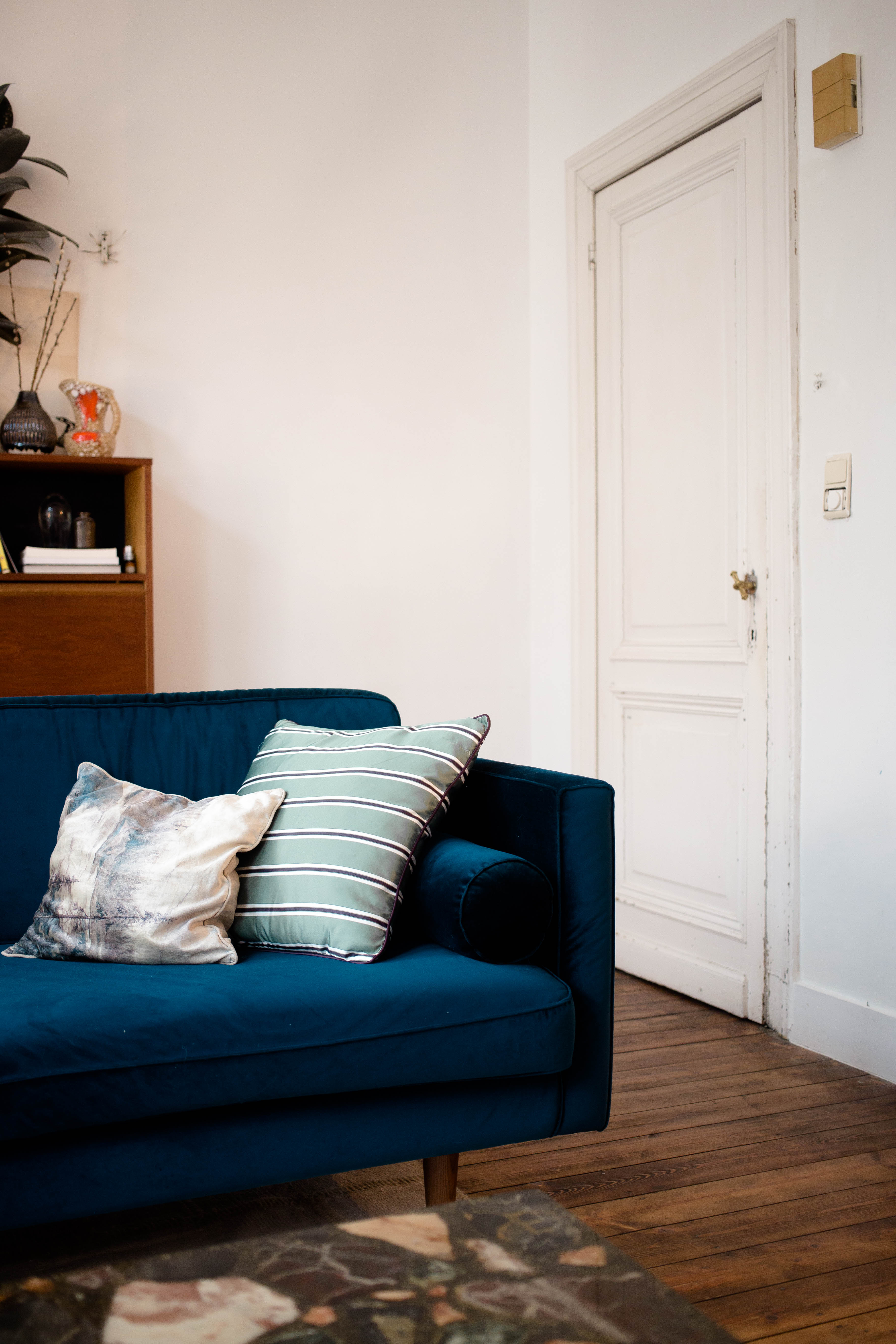 You might have noticed that a lot of details are not yet perfect, such as the non-existing wall lamps, the non-existing baseboards, the rotan chairs that are unfortunately broken etc etc. It's a work in progress, and since I took these pictures a few weeks ago, there are plenty of things that have already changed again. IT NEVER STOPS <3
Oh, and if you wonder if we have a hidden tv somewhere: we don't. I didn't have one in my previous apartment and we rather quickly decided to not have one in our new house either. One reason is that I don't really like the look of a television in a living room, especially when you have a beautiful old fireplace like ours that deserves all attention. A tv and a fireplace always look so weird next to each other, no? A second reason is that I love watching no-brainer tv-shows, which means that a tv opens up so many possibilities of wasting hours and hours every week getting lost on TLC. Yup.
Now, let me try and sum up some of the main pieces in this ever-changing interior! I have A LOT of vintage and second hand items, so I unfortunatly won't be able to provide you with links for those pieces. Do check out the other ones here:
That's it! Hope you like it as much as we do, and let me know if you have any questions at all!