Let's start with the best news first: loving what you see on this picture above? You can get a 25% discount with the code POLIENNE25 on DESENIO posters from 02/10 until 04/10!
(the code doesn't apply on frames or posters from the "handpicked" and "collaboration" collections)
On to the rest of the picture then! From all the rooms in our house, this one might be the most special one for me, and was one of the most important reasons to purchase our love nest in the first place. Meet the home office.
Since we both work from home — me as a blogger & content creator, he as a musician — we had the desire to have our own space to be as creative (and messy) as we want. To find an affordable home with plenty of bedrooms to convert into work spaces is a pretty impossible task in Antwerp, but we were incredibly lucky to stumble upon our house that turned out to have the perfect layout for us. The entire ground floor was a pretty big open space with 3m80 high ceilings and a light grey concrete floor. I say was, as we divided this open space into two different work areas. And now my part of the deal is slowly getting shape!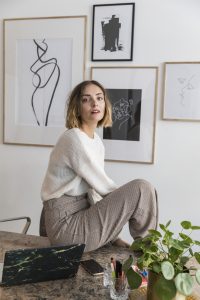 The walls and ceiling got a crisp white make-over, while I decided to go for a warm terracotta hue for the concrete floor — with special thanks to Justine's great advice. You'll see the full space soon, but let's zoom in on the decoration first!
I started out with the walls, and teamed up with wall art webshop Desenio to create a striking yet peaceful collage of prints and frames. As I tend to go all the way with colour in furniture and (apparently) flooring, I decided to stick with a neutral black and white palette for the prints. I've always loved those minimalist drawings in Scandi homes, and thought it would be interesting to see them in a more eclectic environment like mine.
The drawings are all dynamic, soft and feminine, while the black and white with wood keeps everything super clean. I absolutely love the result of this combination! For those wondering, the frames I picked are the following:
Sorrento (left)
Faces No2 black (mid down)
Black Ink (mid up)
Close
What's your favourite one?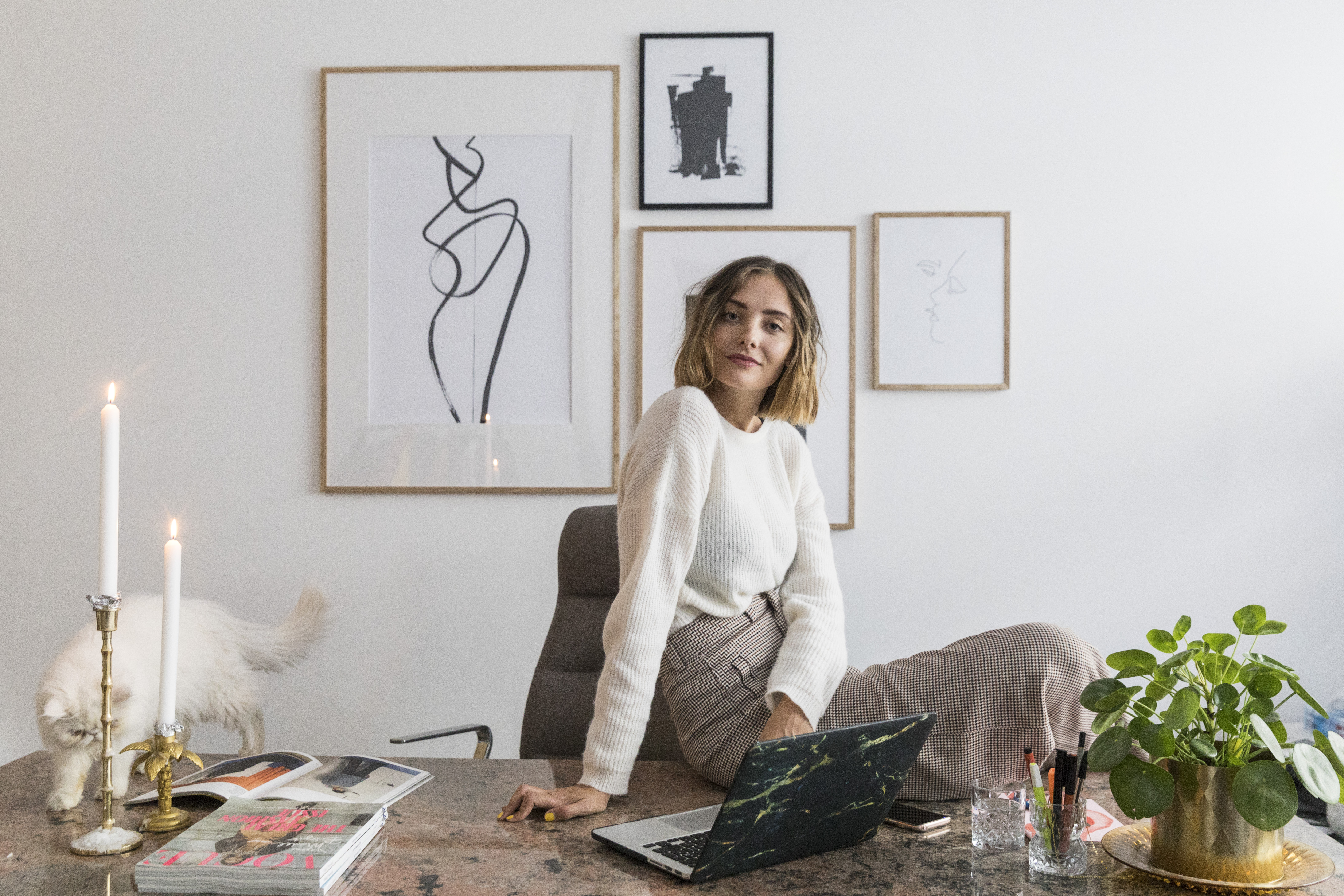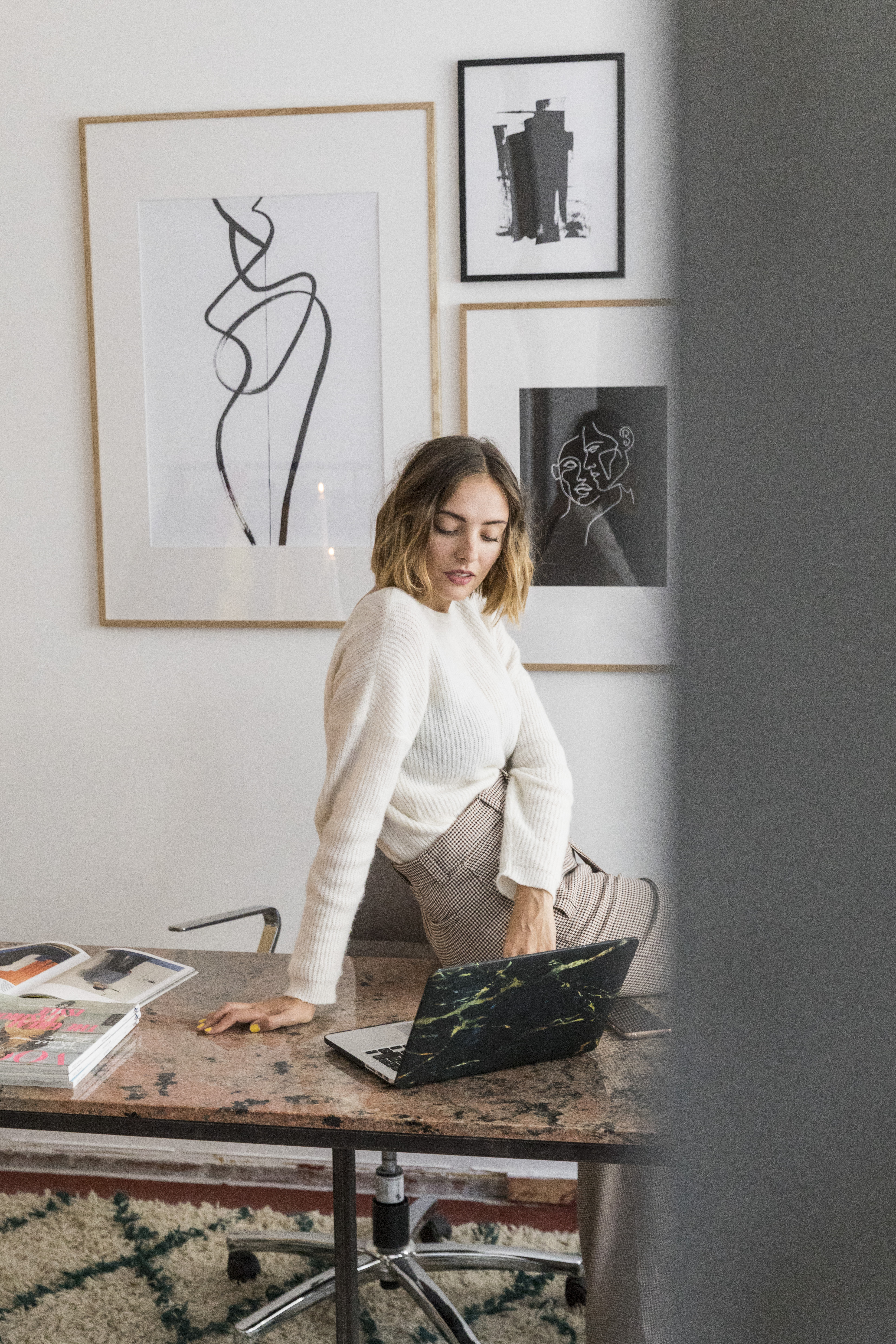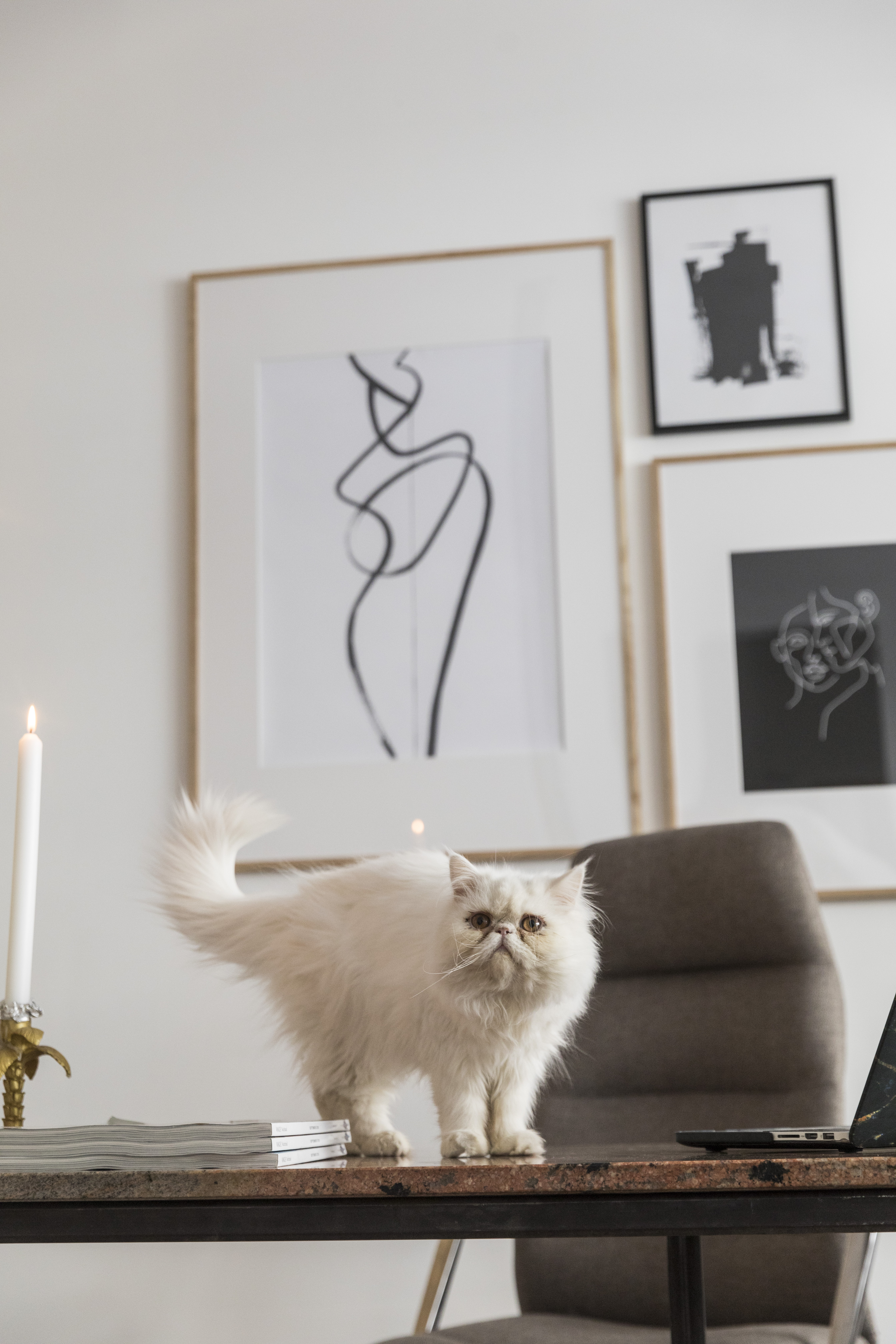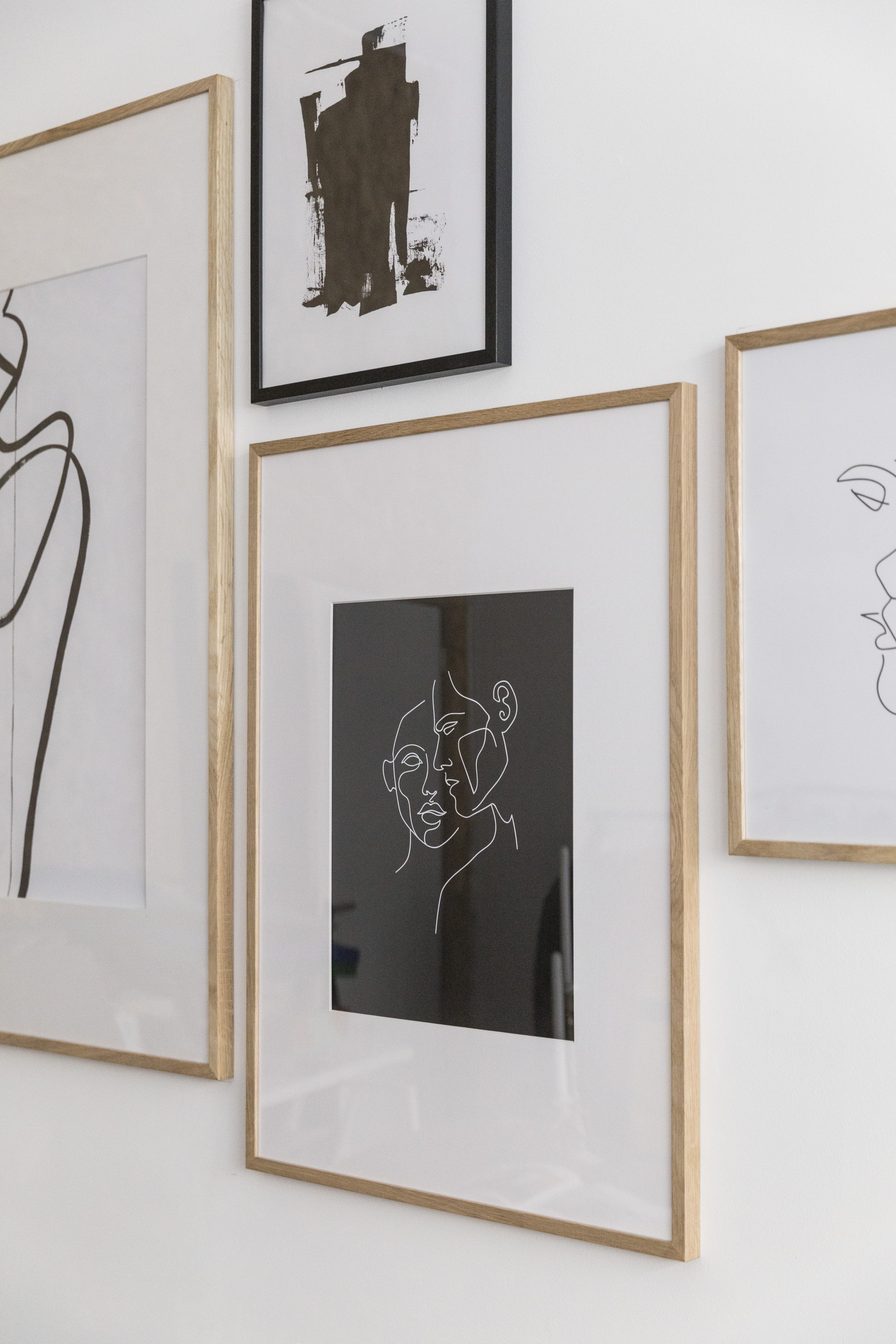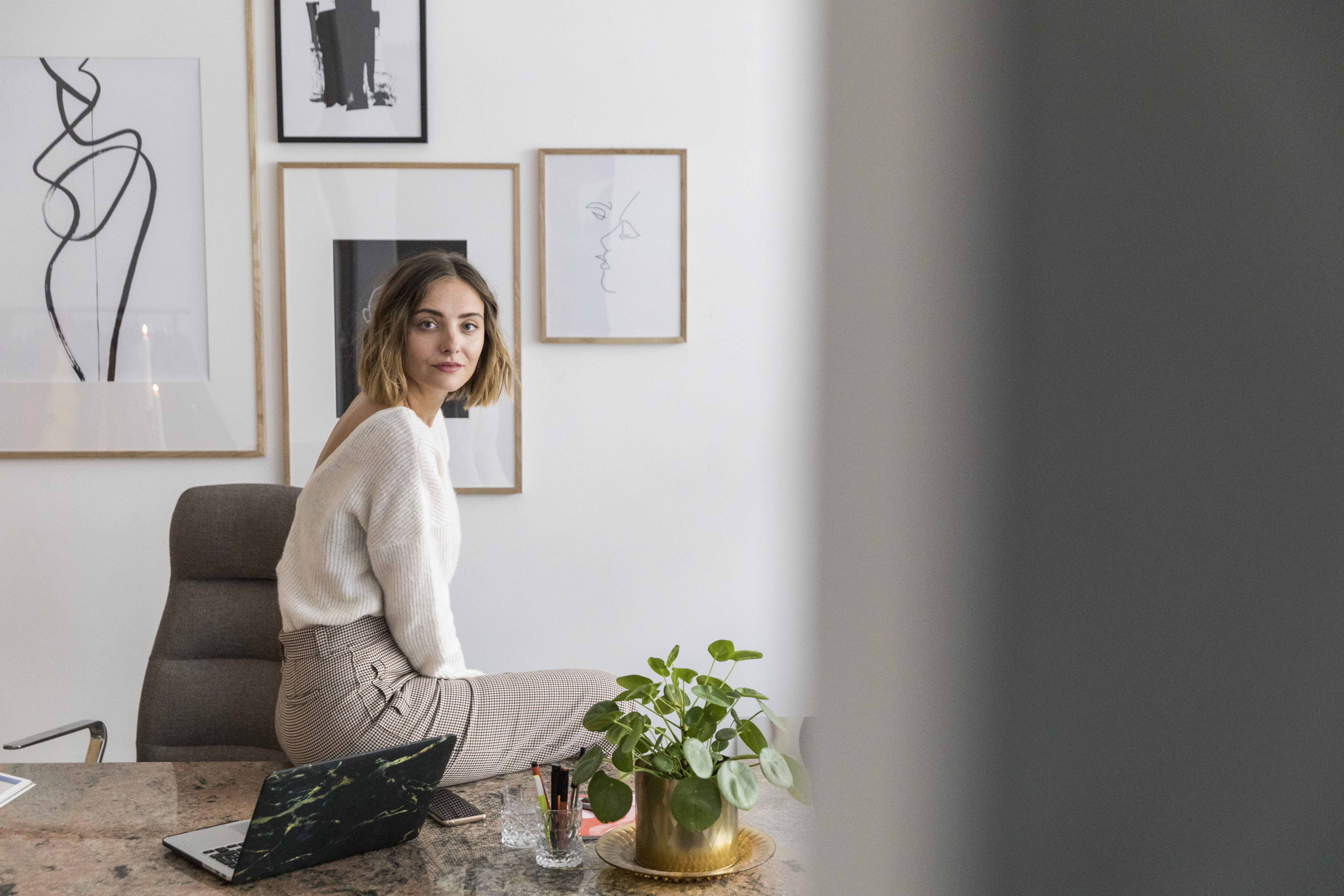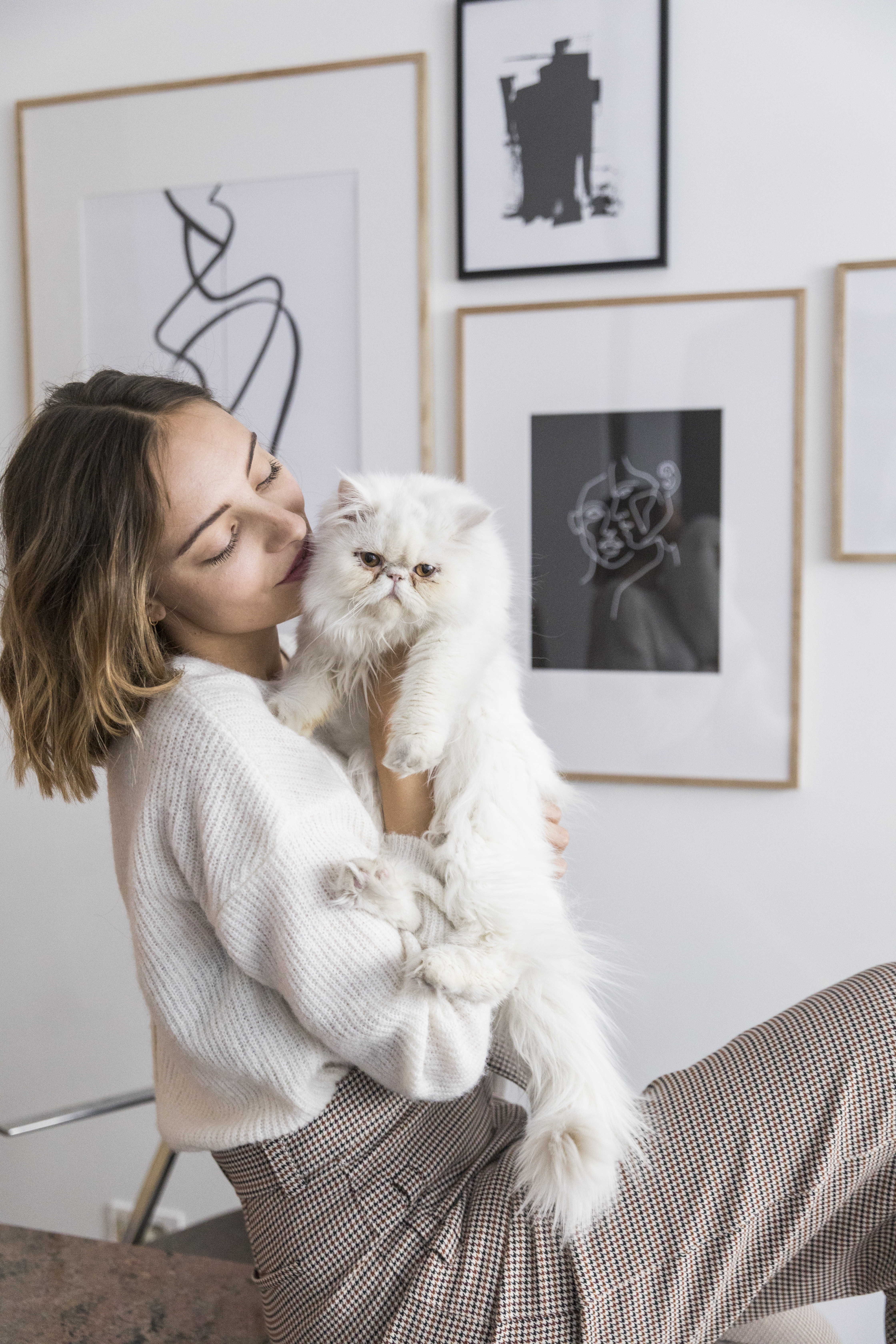 More office updates coming soon! Can't wait to share 🙂
And don't forget: use the code POLIENNE25 for a whopping 25% off on DESENIO frames from 02/10 until 04/10! The code doesn't apply on frames or posters from the "handpicked" and "collaboration" collections.
Photography by Felicia Van Ham
This campaign was created in collaboration with DESENIO. However, all words are my own and I only work with brands I personally really love and think you will too! Thank you for supporting the business that helps to bring fresh content to you every day and make Polienne possible.