Here to introduce you part 3 of my big gift guide today: 15 super cool present ideas under €30!
If you haven't seen my previous two gift guides yet, check out the one with presents under €10 and the one with presents under €20 right now! As you can see, I'm taking things very slowly to give you AS MANY options as possible in AS MANY price categories as possible.
Up next: prezzies under €30, and there are quite a few items that I wouldn't mind under my own tree! Find my personal favourites marked with a sparkle in the gift guide. Scroll all the way down for all the links to the products, and let me know what piece you're crushing on!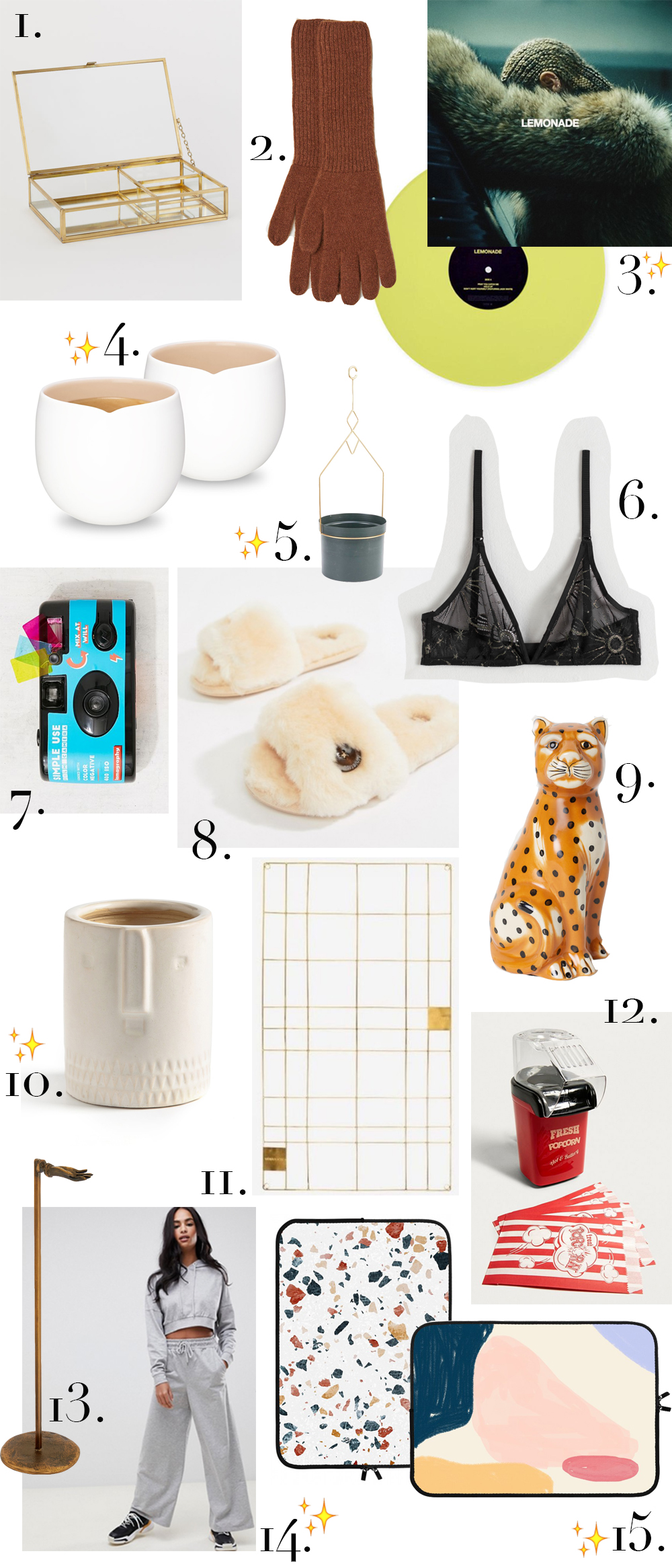 There we are, another gift guide down! Only 2 more to go, and the next ones will be about the bit more expensive presents in life — although everything stays under €100, no worries!
But first: what do you think? Any new ideas from scrolling through this? Anything you might want for yourself? Happy shopping!