Since it's been so grey and rainy all week, I just stay in all day and dress up totally fab.
Which is probably the best way to beat some nasty Winter blues! This week hasn't been the sunniest and all I wanted to do was hide under a blanket, light all the candles I own and watch Disney movies all afternoon. Unfortunately work had of course to be done, and the best way to motivate yourself to stay. away. from the couch is dressing up like you have a killer meeting to attend!
And that's what I did with this outfit! Think huge knit for comfort and coziness, but with a silk skirt and high snake-print boots for the touch of fab. Are you loving the mix of prints and textures as much as I do?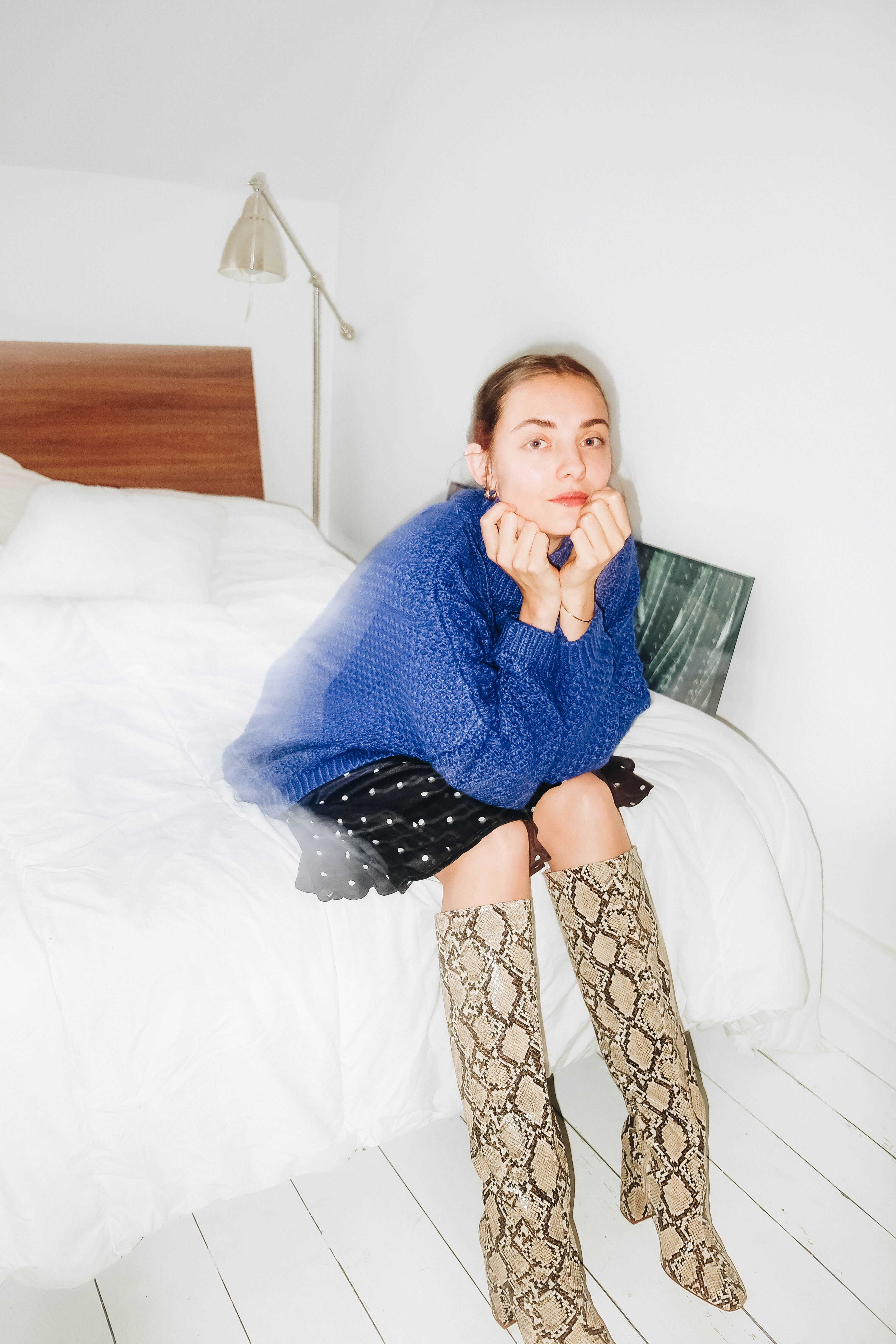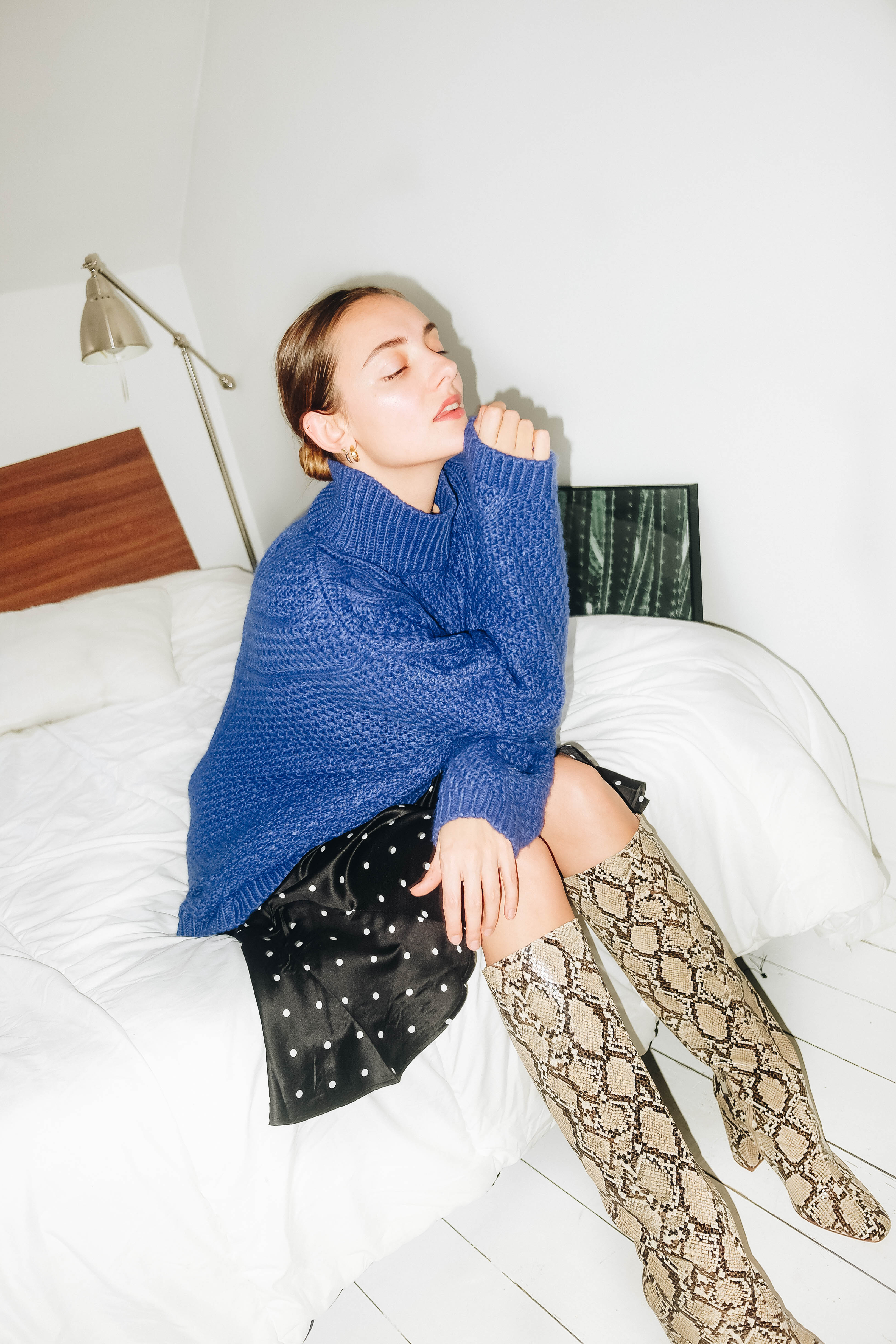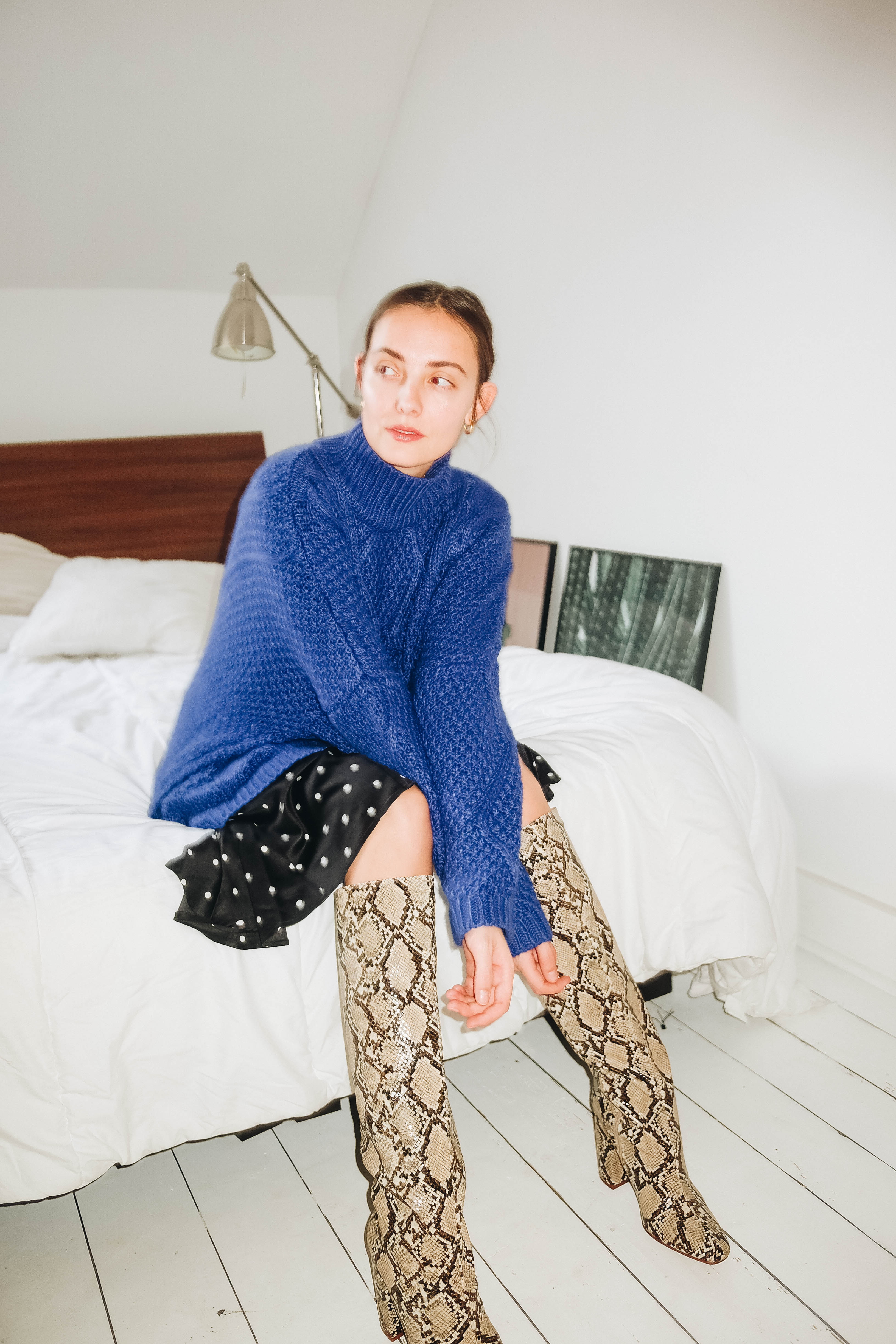 LA REDOUTE oversized knit & polkadot skirt, ZARA snake boots
Anyone else who dresses up fab to cheer up your mood? Plz tell me I'm not the only one 😉