I seriously never have worn so many sequins in my liiiiiiife as I'm doing during this festive season. But these pants, I mean…
I got to wear this look for some fun Christmas campaign shooting for De Bijenkorf and now I just do not want to return the holiday trousers of my dreams. They're high-waisted, super long, super wide and FULLY SEQUINNED, YAS.
Nothing else to say in today's post — just sit back and be amazed by the beauty of the pants. Have a lovely Saturday!
PS: scroll down to see a peek of Pjotr's sister!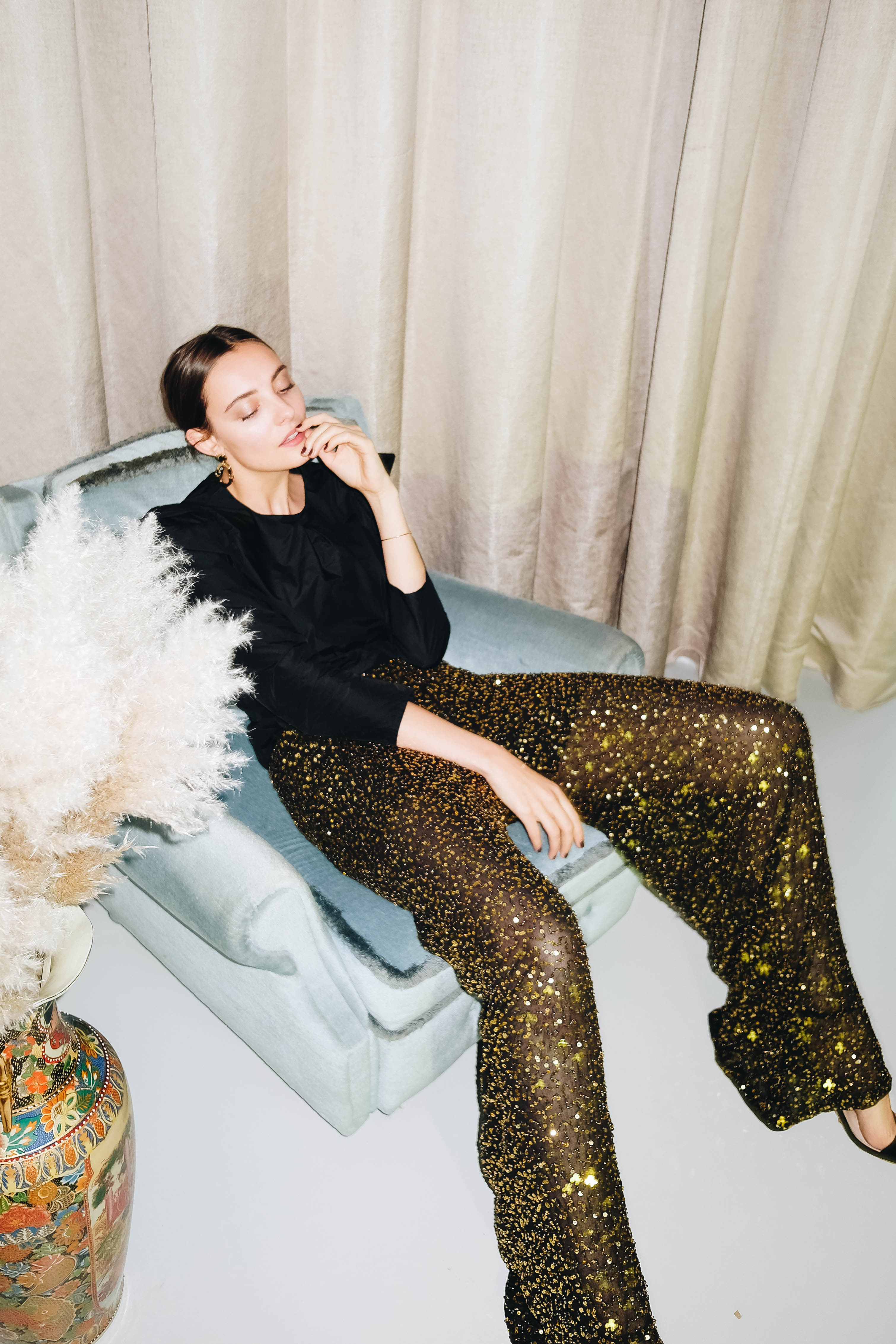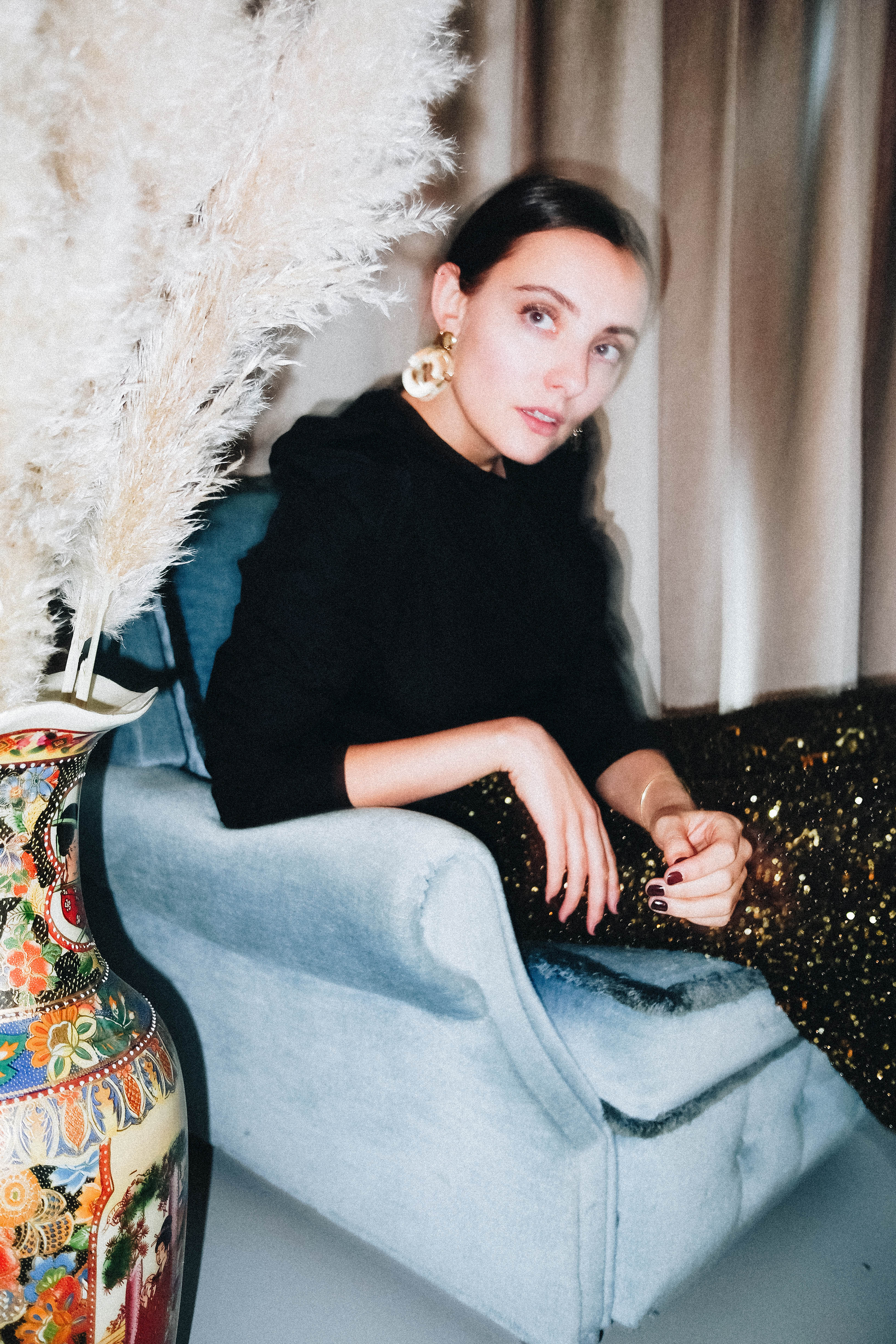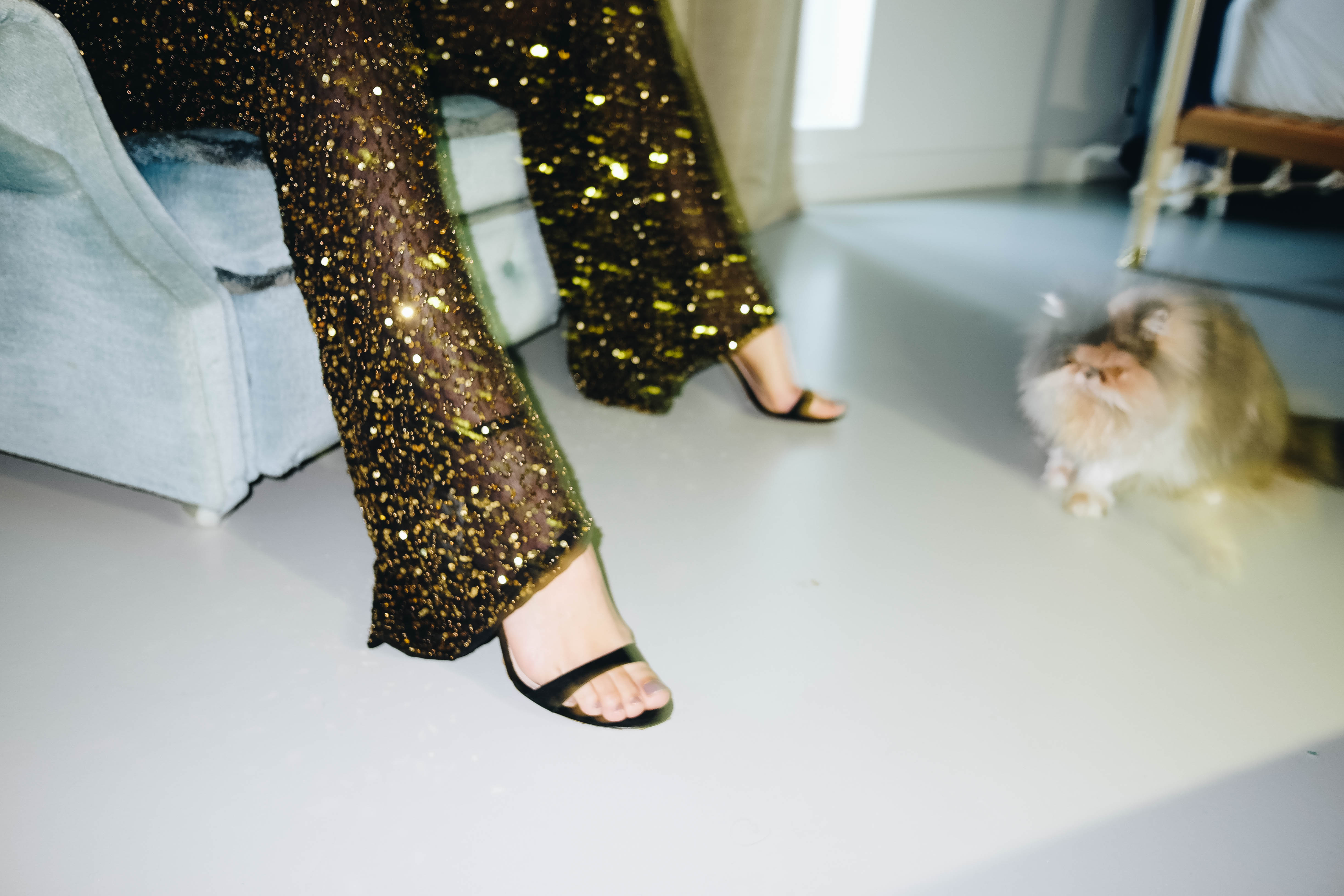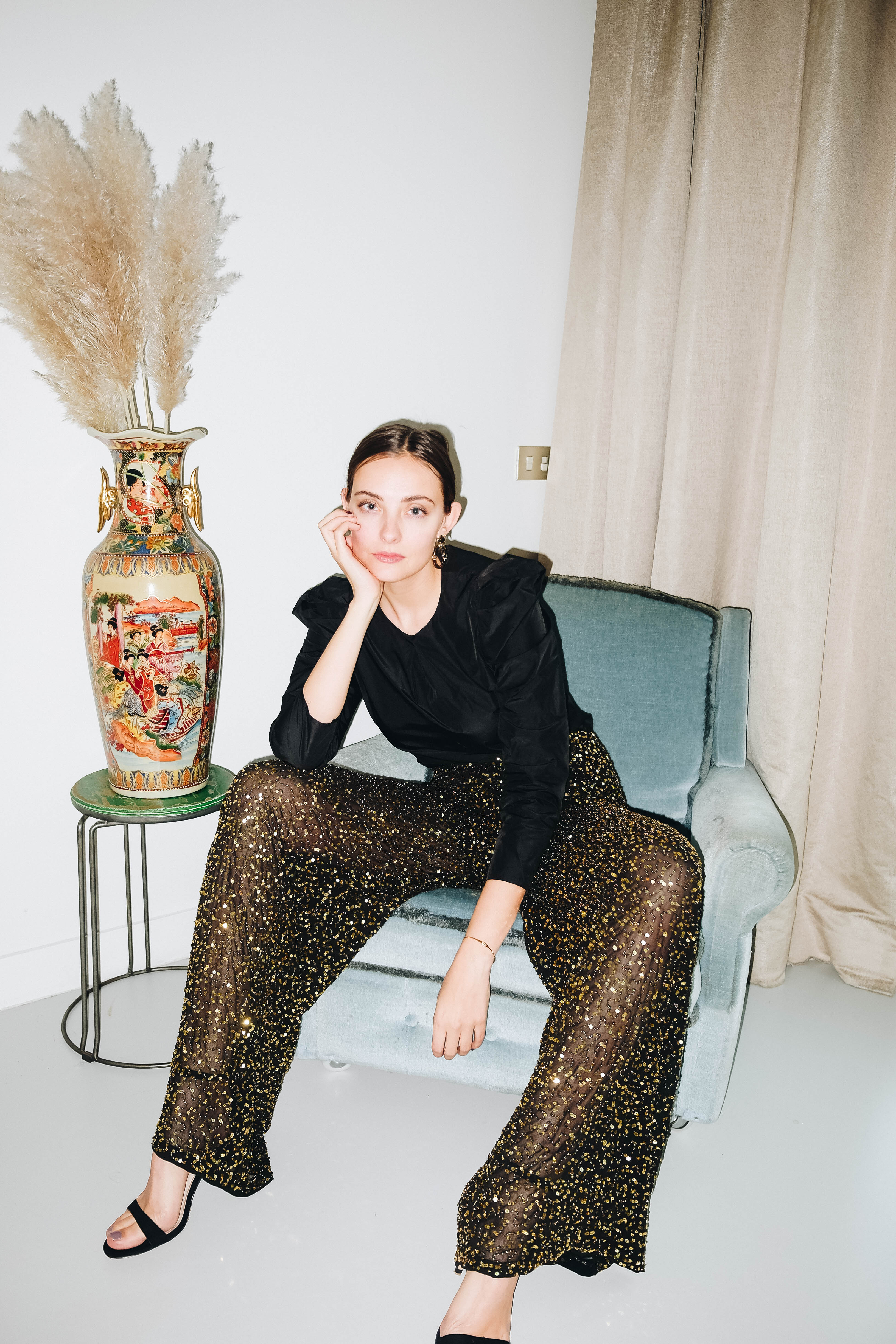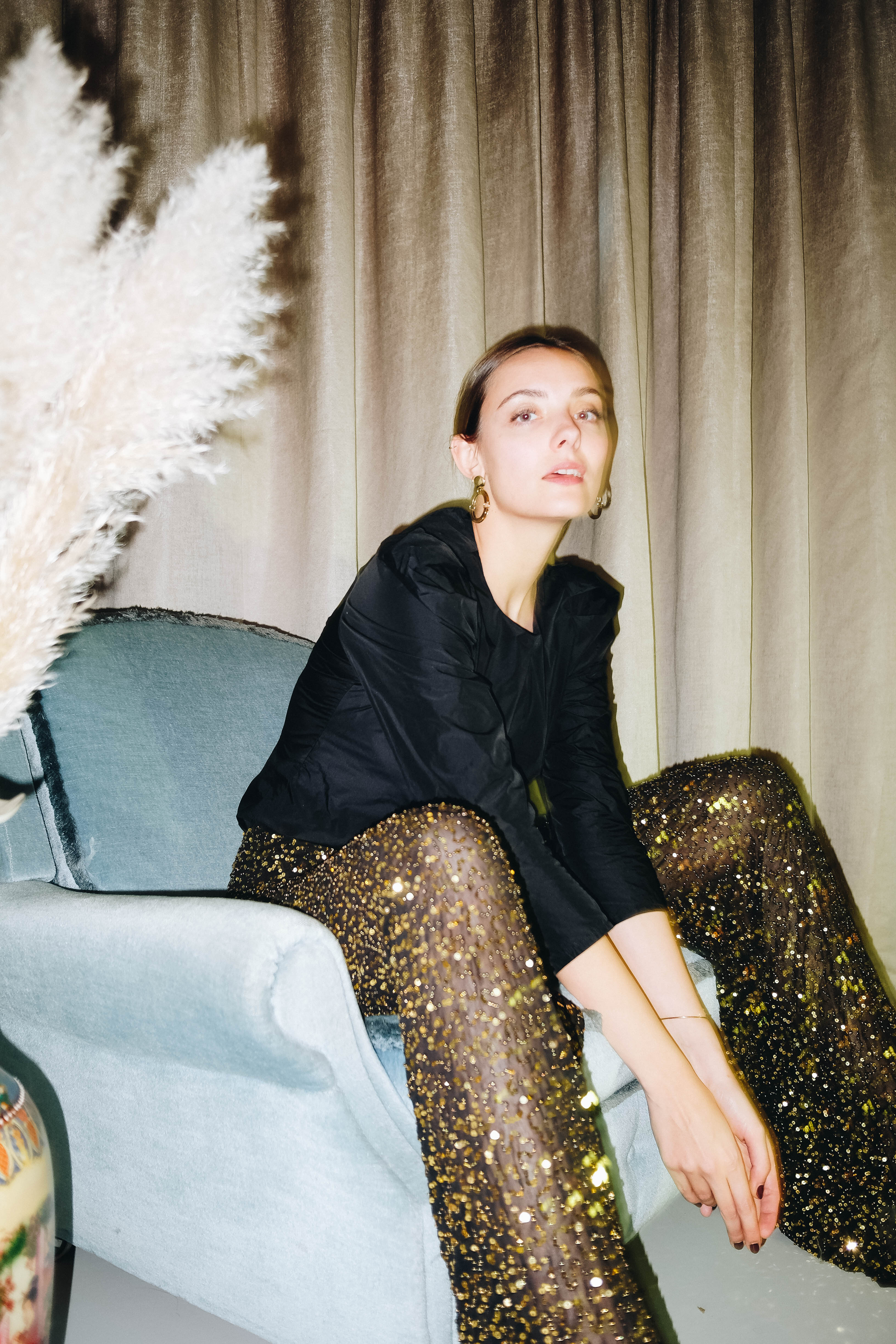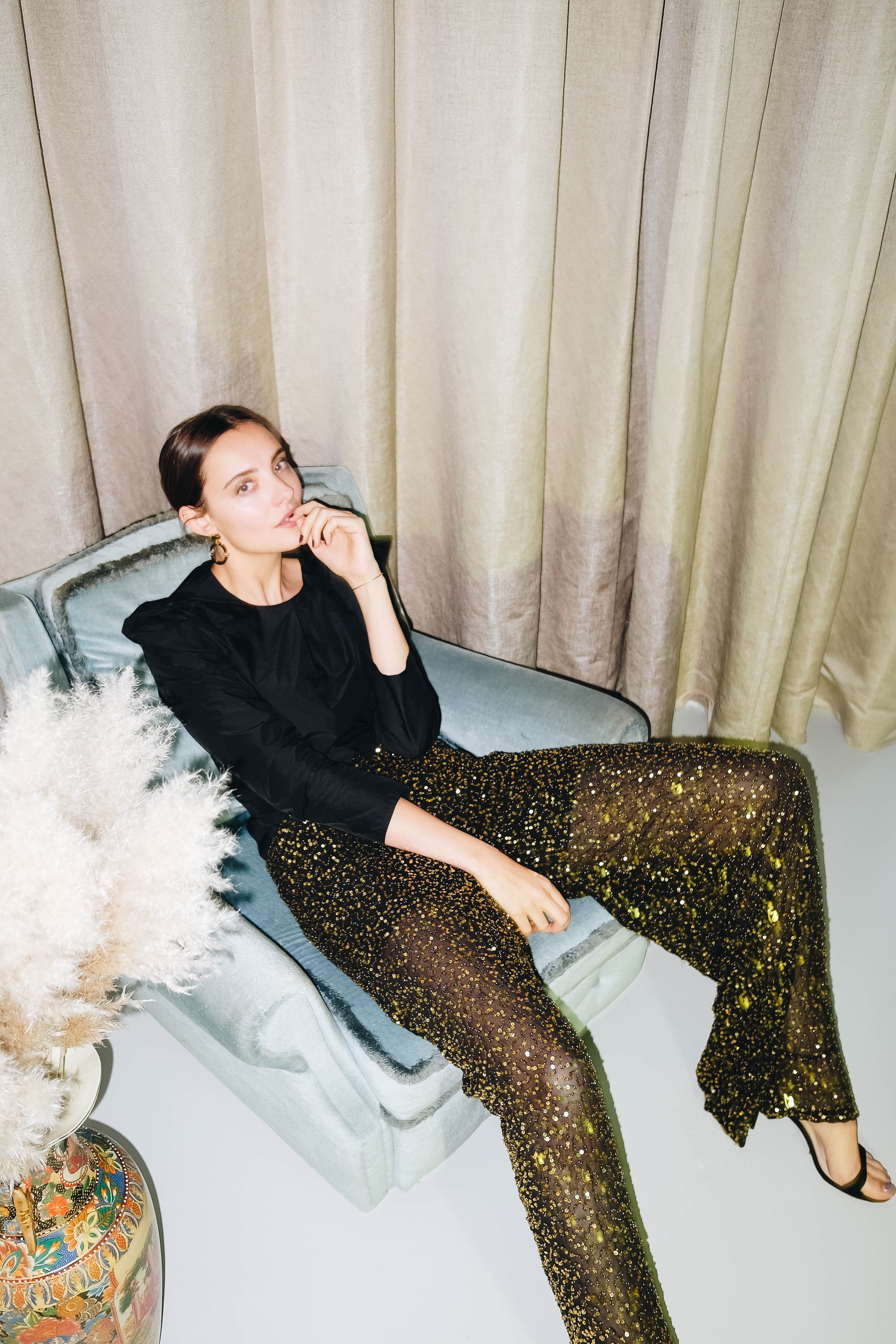 FRENCH CONNECTION sequin trousers, MAJE silk top, MANGO sandals
Photos by Lisa M.
Have you started on your holiday looks already? Going for the classic dress or do you opt for a pair of surprising trousers?