Part two, as promised! Discover a bunch of fun ideas for Christmas gifts that won't break the bank.
You might have spotted the first of my 5 gift guides earlier this week, regarding present ideas under €10! If not, find the post right here. Today it's time to rise the budget a bit and check out a few cool gifts that stay under €20.
I tried to keep different possible themes in mind, going from fashion to beauty to interior to tech. This time I have also added a little sparkle to my personal favourites, so that you guys know what I would put on my own wish list! I obviously would love to know what your favourite items are too.
So scroll all the way down to discover all gifts and find the link to the matching product at the end of this post!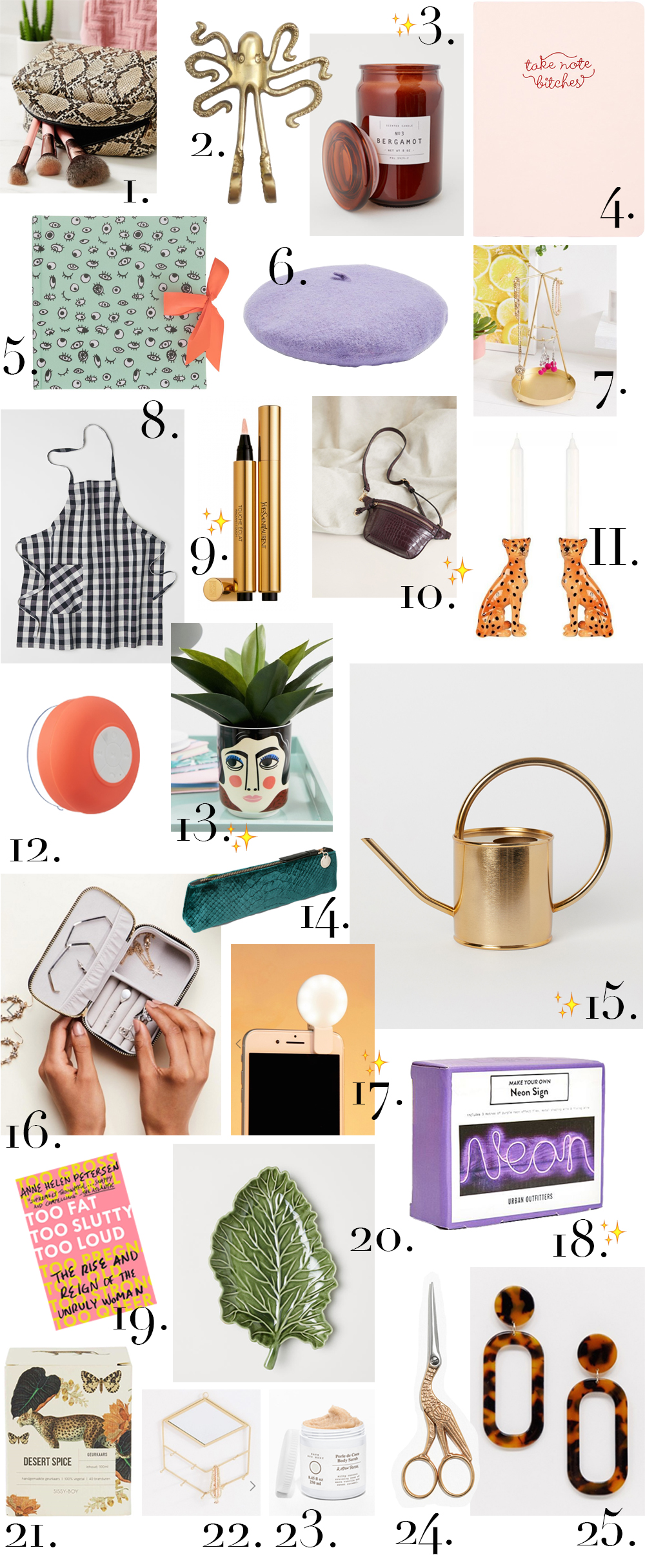 Et voilà! Any pieces you're eyeing already?