Now that it's getting darker and darker, my outfits seem to turn lighter and lighter…
After years and years of repeating this trend, Winter pastels are definitely still a thing for me! You might recognize some of my oldest winter pastel looks here, and today it's time to show you a slightly more grown-up version.
How did I transport this 2014 thing of mine to the present? I focused on pastel accessories rather than on clothing and opted for ultrafeminine pieces like this adorable purse and a large, elegant scarf. The bright red accents of the blouse finishes the soft white and lilac look with a powerful touch, which definitely helps to get rid of the girly character of pastels. Oh, and sunglasses make every outfit seem a bit more cool too.
Tadah, there you go! And now I'm counting the days until the first snow…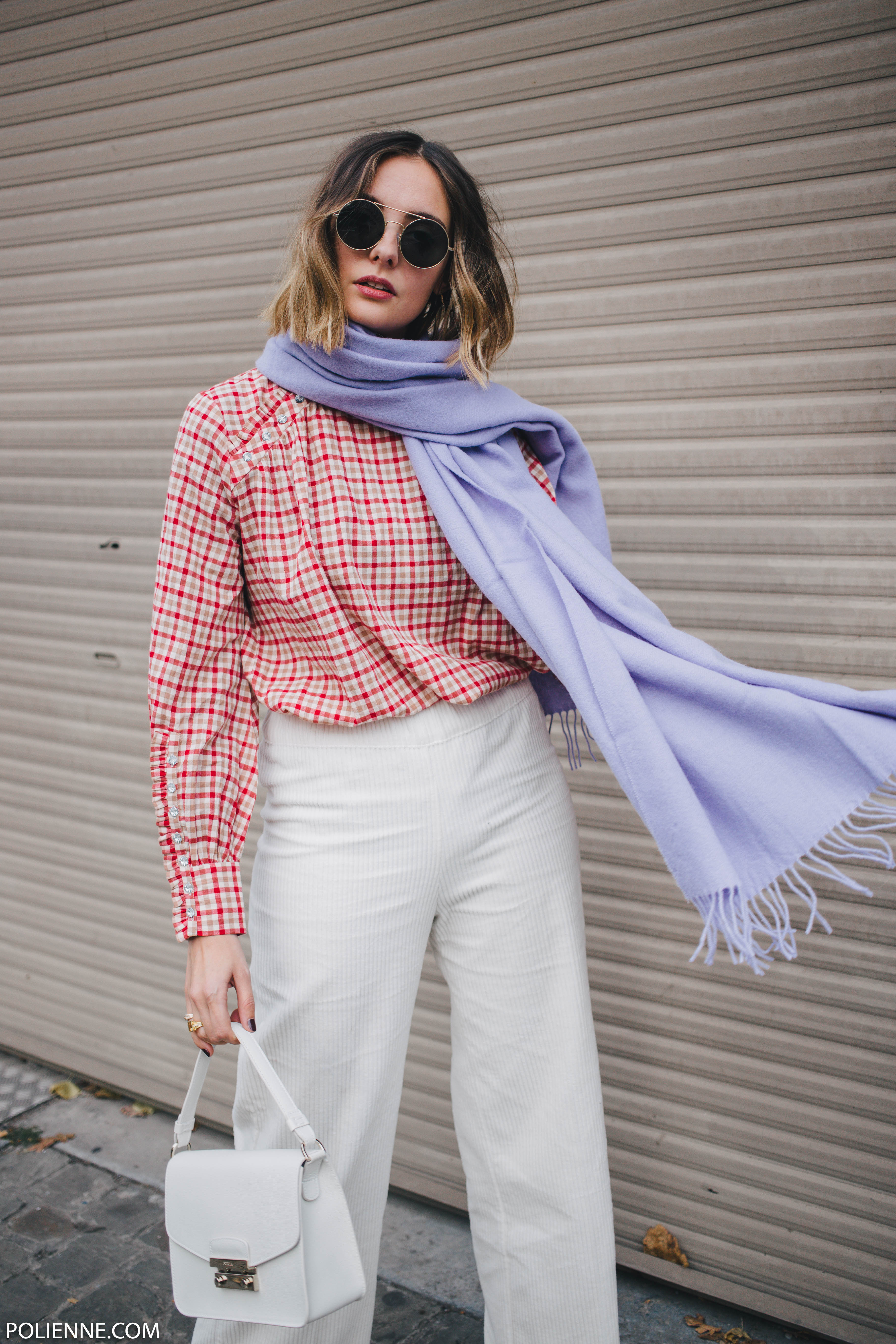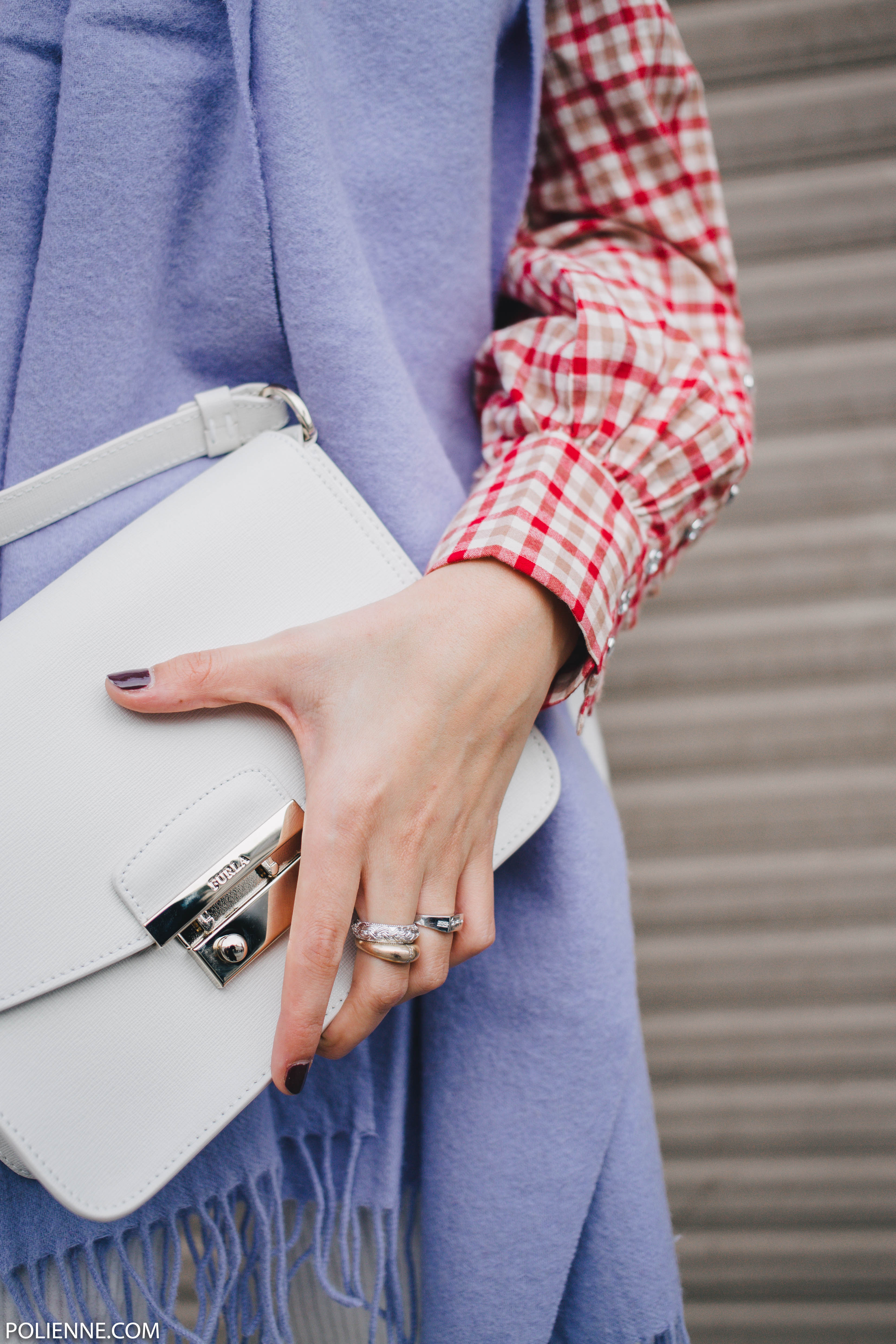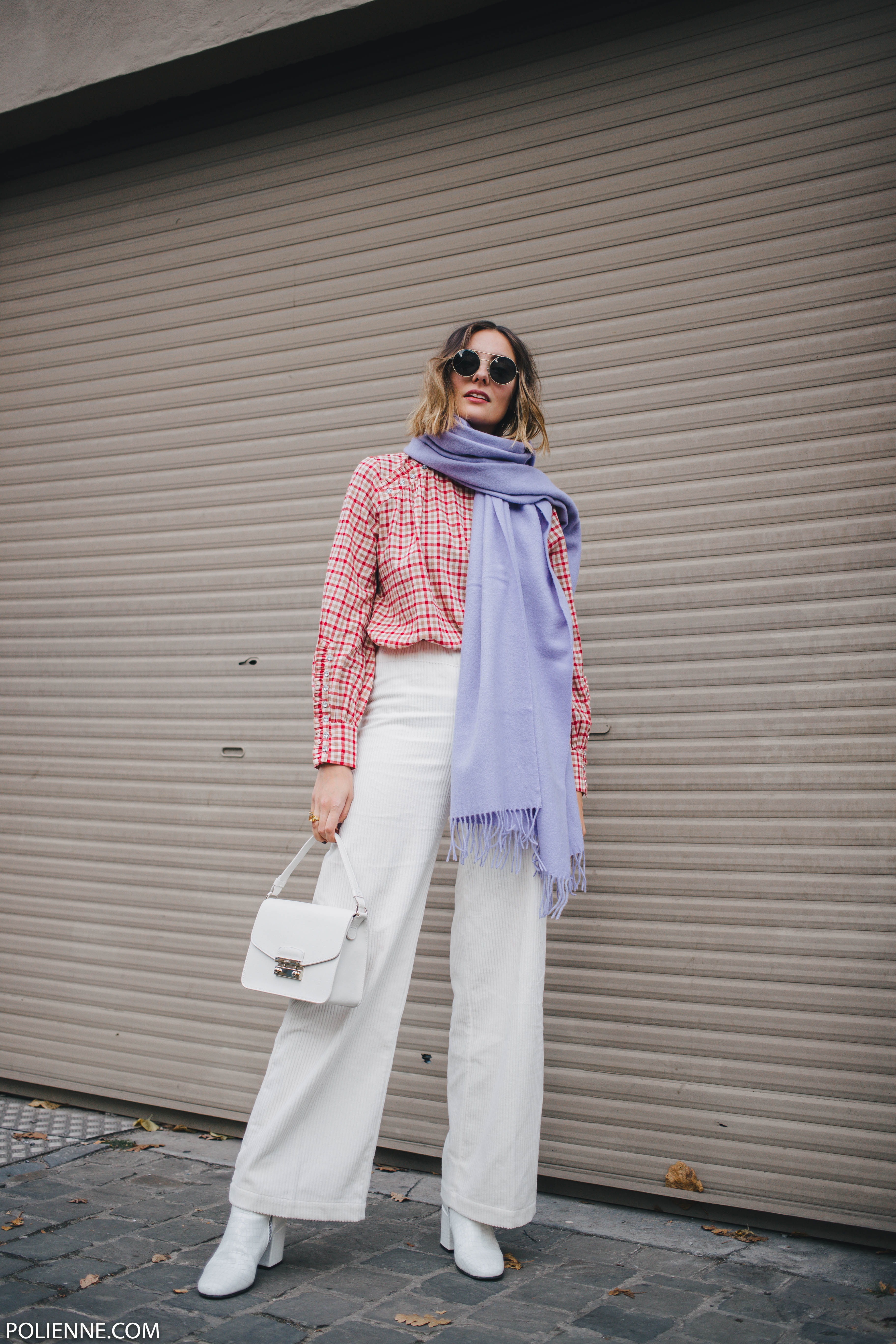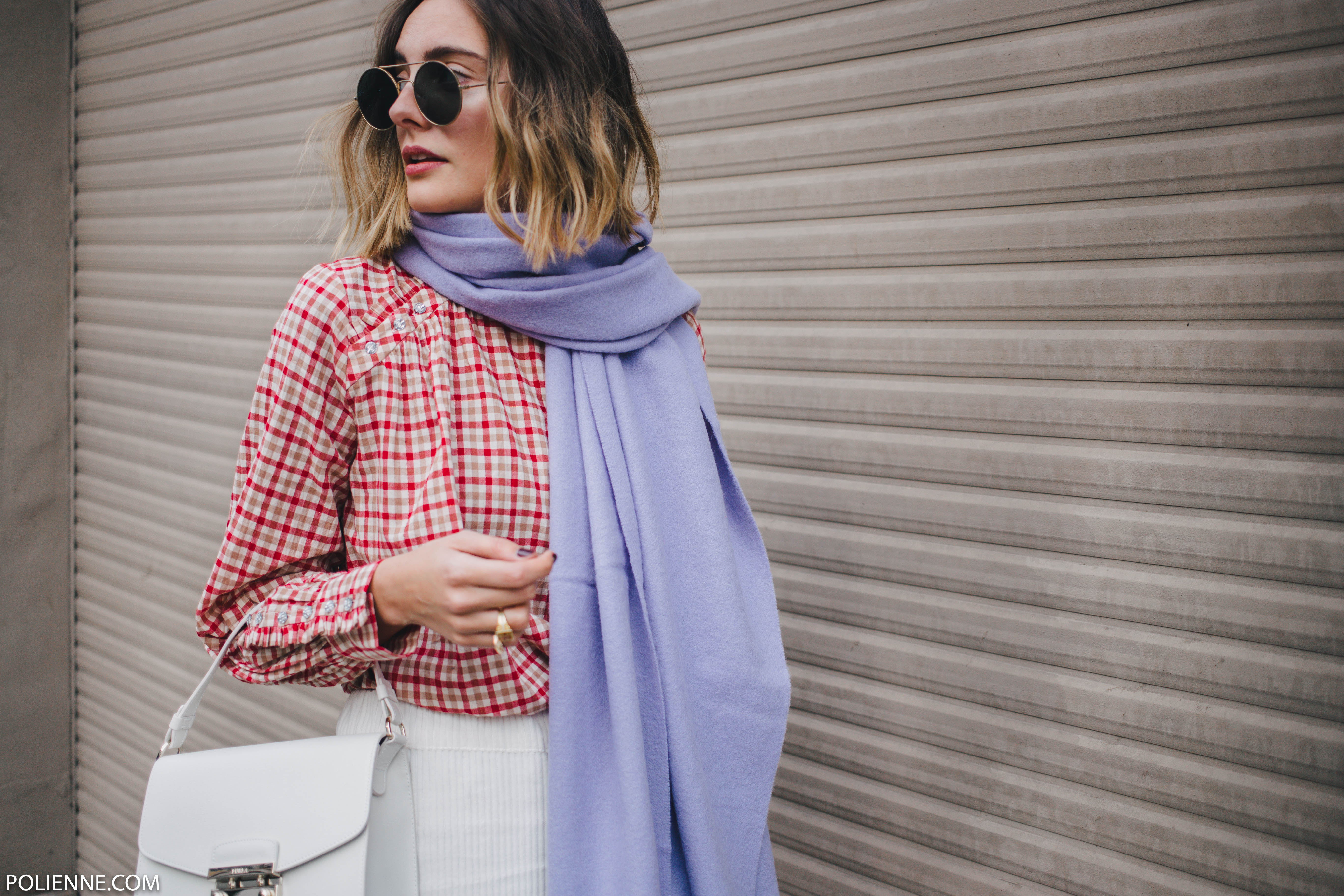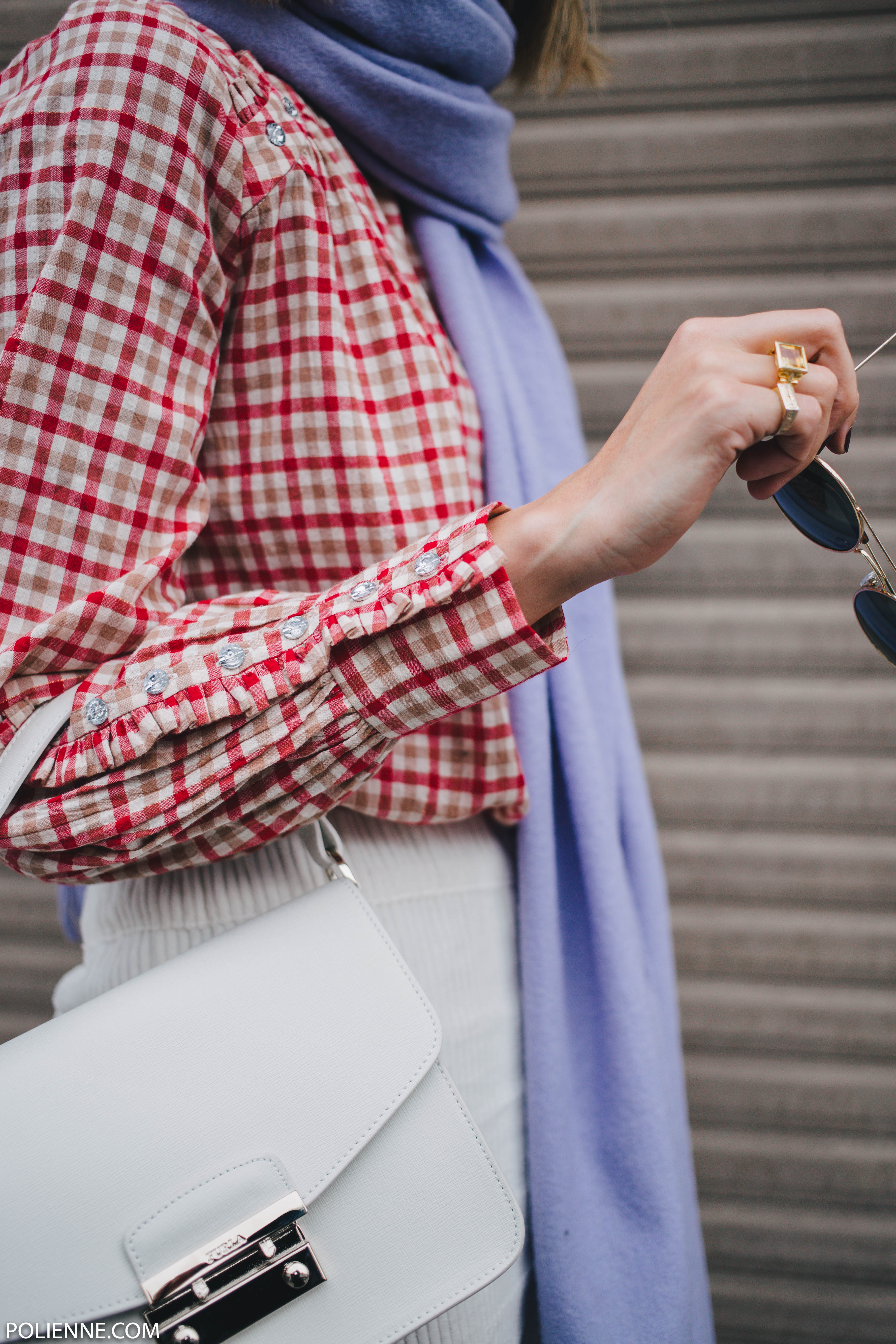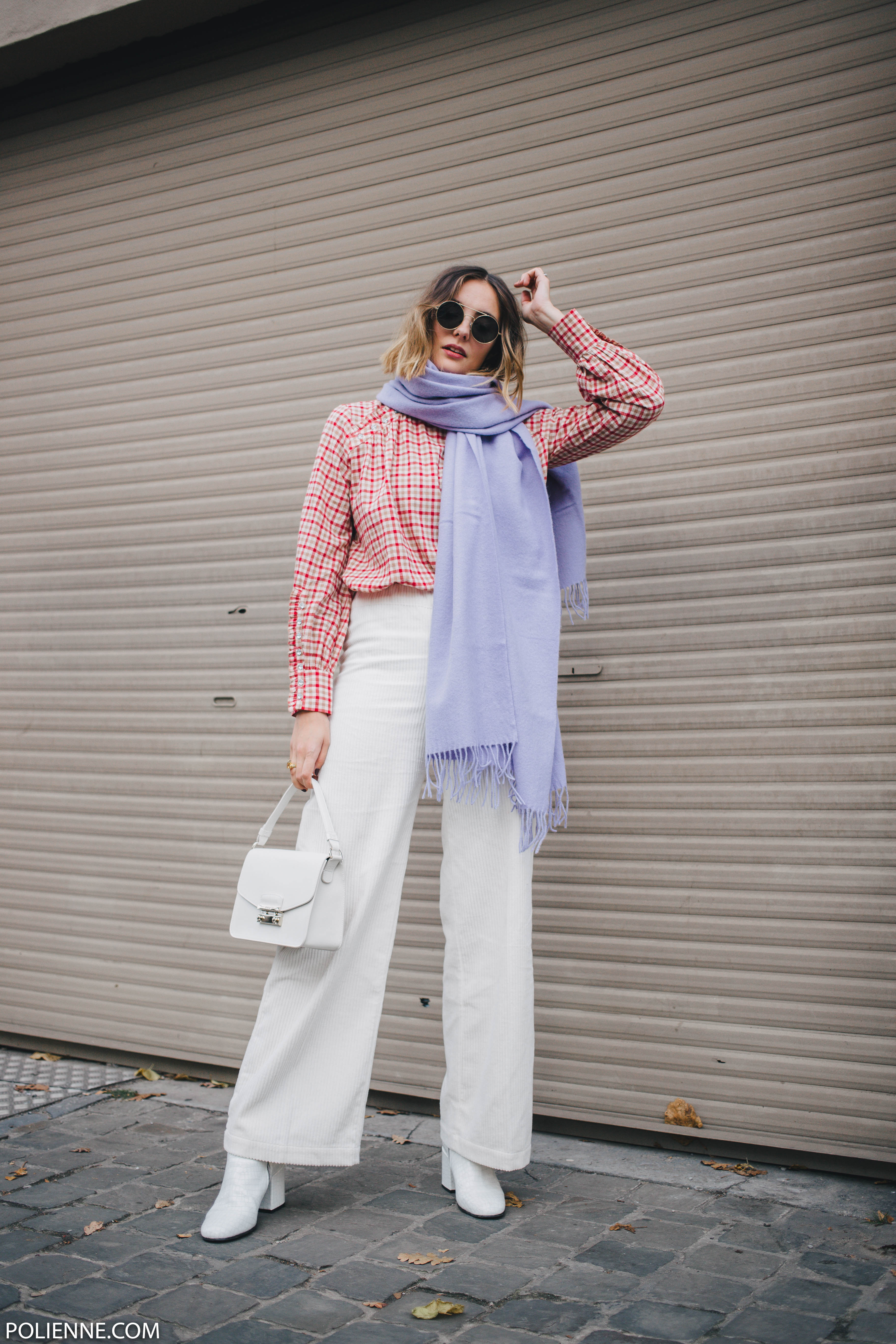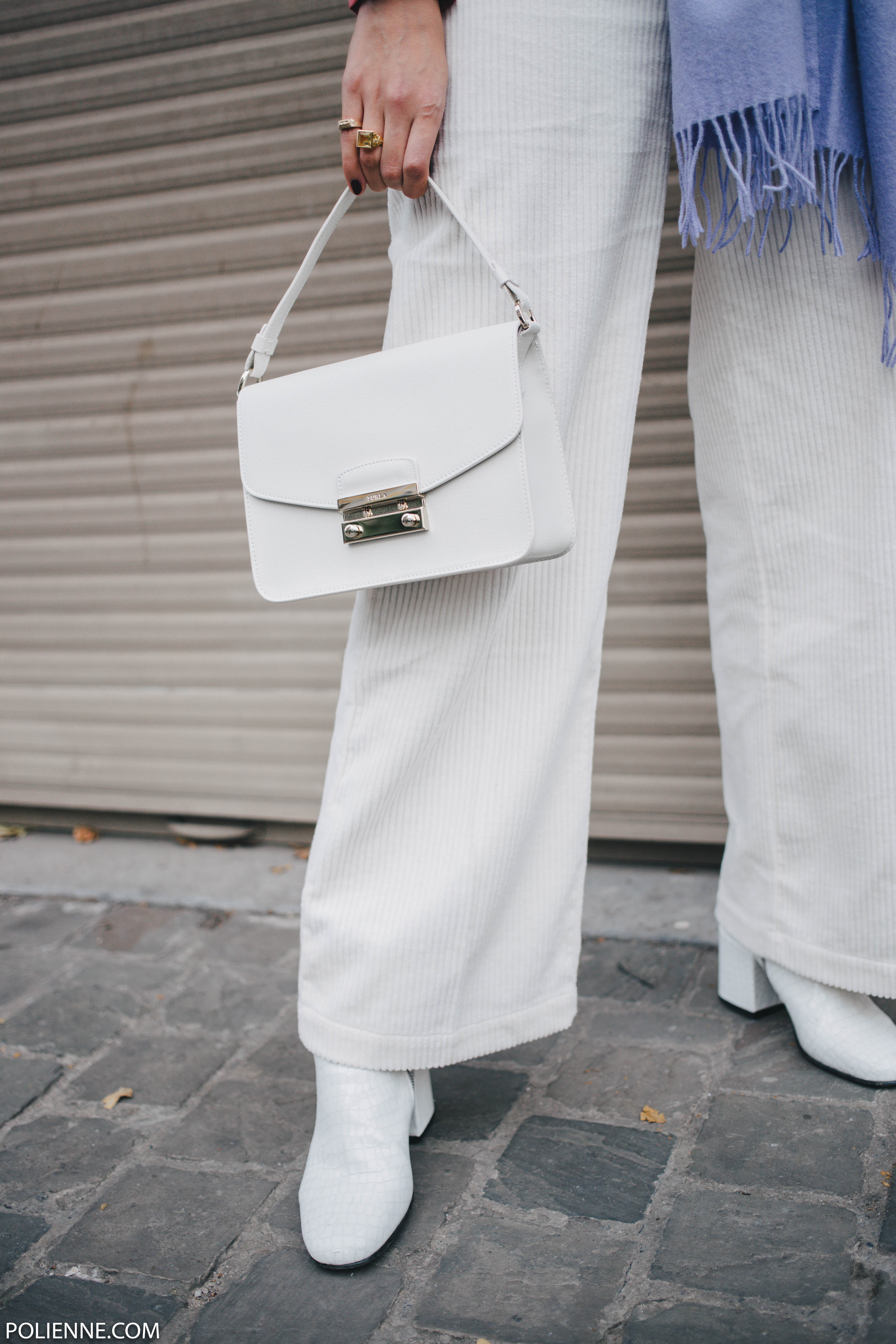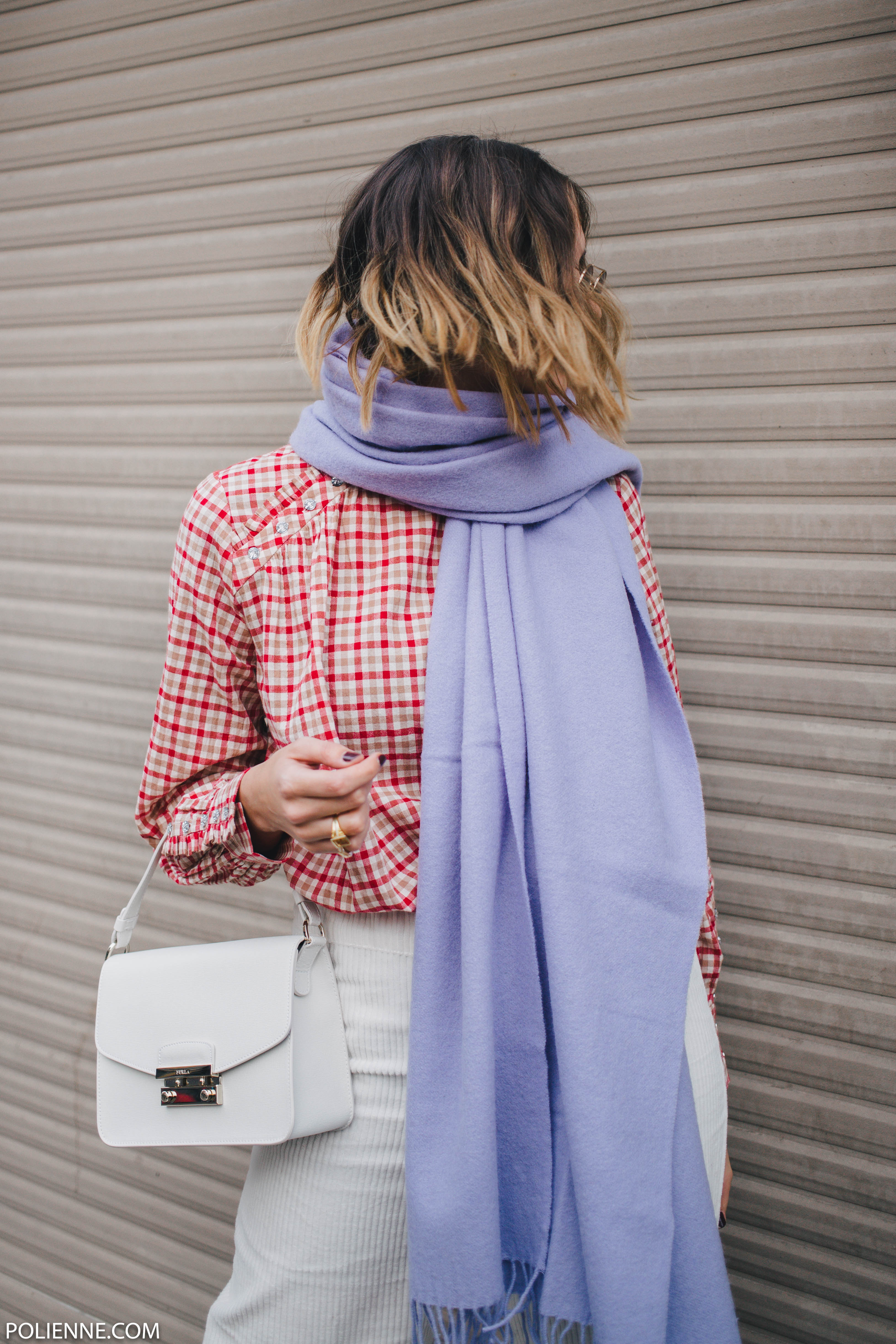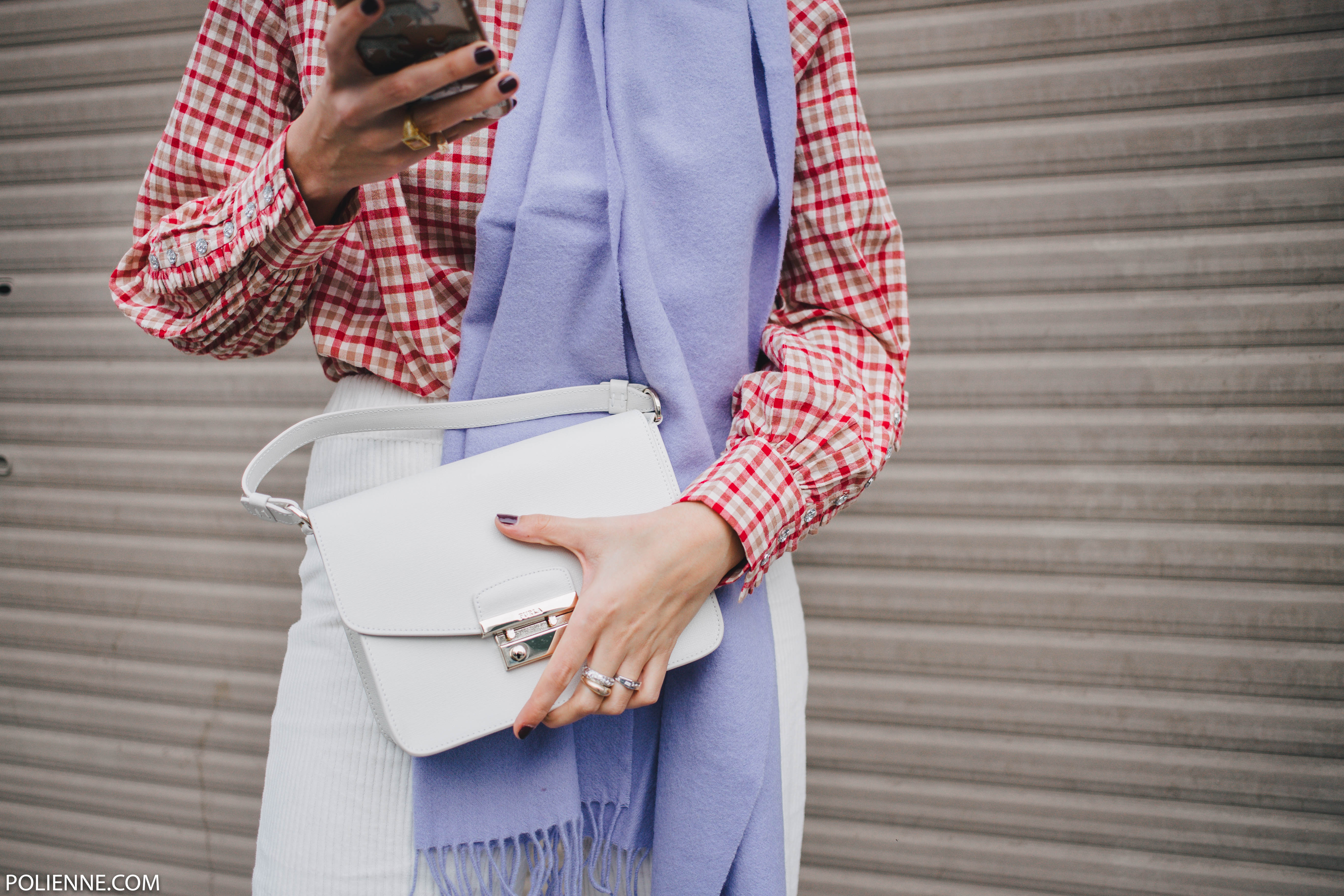 MUNTHE blouse, SEAMEHAPPY ribbed trousers, FURLA white box bag, ARITZIA lilac scarf, NUBIKK snake print ankle boots, DIAMANTI PER TUTTI jewelry, BERSHKA old sunglasses [gifted outfit]
Photos by Lisa M.
Are you loving Winter pastels too?