I can't recall how many times I've scrolled through inspirational outfits featuring Chanel bags on Pinterest, but I can tell you that this process has been going on for years. And quite unexpectedly, I'm writing a blogpost today that I never thought I'd write so soon! Yep, meet my new (old) Chanel bag.
Old, because this beauty is vintage. There's something magical, almost historical about these vintage Chanel bags that attracts me a lot more than those brand new shiny ones in the Antwerp store windows. They have a past, a story, and they get more beautiful each year. Apart from that, giving a unique bag like that a second life is such a good, sustainable way of taking care of clothes and accessories.
That's why this season I've teamed up with The Next Closet, a Dutch second hand designer platform that stands for sustainability and quality. You might have seen my selection of favourite pieces that I've created for them in my previous blogpost, and today it's time to show off my VERY favourite piece!
As I'll be writing about The Next Closet a lot this season, I had to test their service myself of course. I got a voucher in exchange of my work and obviously went STRAIGHT to the Chanel section. And then this happened.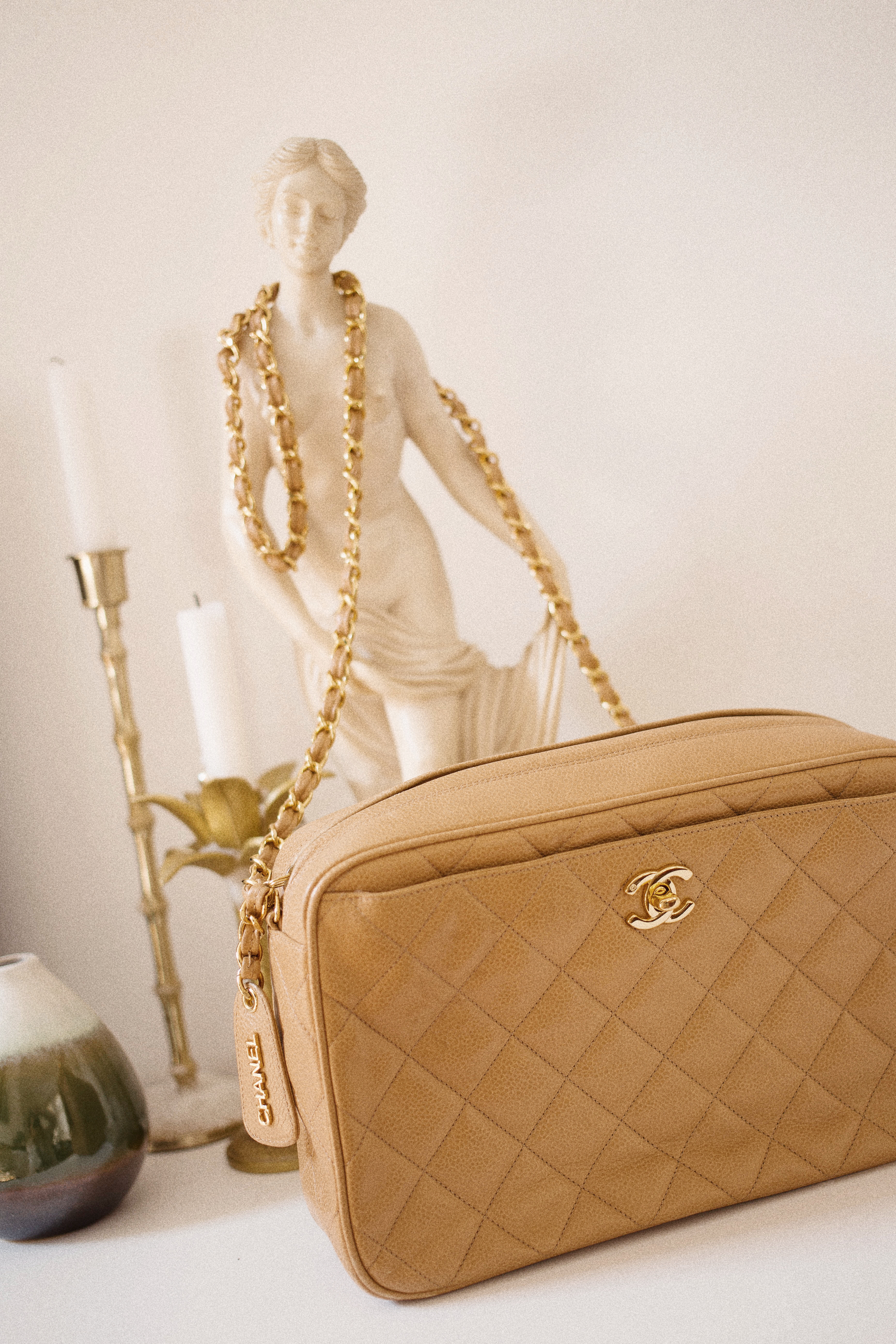 With its outstanding beige colour and unique shape, this bag immediately caught my eye between the classic black 2.55's. I feel like this colour and shape would fit and accomplish most of my looks, while a black one might not give the right amount of contrast. I think it feels a bit younger than a black one and it doesn't scream Chanel, which is a huge plus for me.
I'm not sure which model this is, but it was made in 1997 and features this amazing grained leather and a golden chain. The chain is quite long and perfect for daily use, but I like to knot it together to transform the bag into an evening purse now and then. Don't you just love the 90s, almost kitch Italian vibes?!
And honestly, this bag was one of the most affordable Chanel bags I've ever come accross! Yet another advantage of shopping at a second hand platform that provides you plenty of options to compare.
I chatted a bit with the owner through The Next Closet's messaging system to ask for the specific dimensions and the length of the chain, which went all very smoothly. After deciding and ordering the bag (with free shipping over €300!) everything went so quickly! it only took a day or 2 to arrive at my doorstep. Safely wrapped in a few boxes and a dustbag, it turned out in perfect condition!
And here it is, my new beauty. Can't wait to show you my first outfit!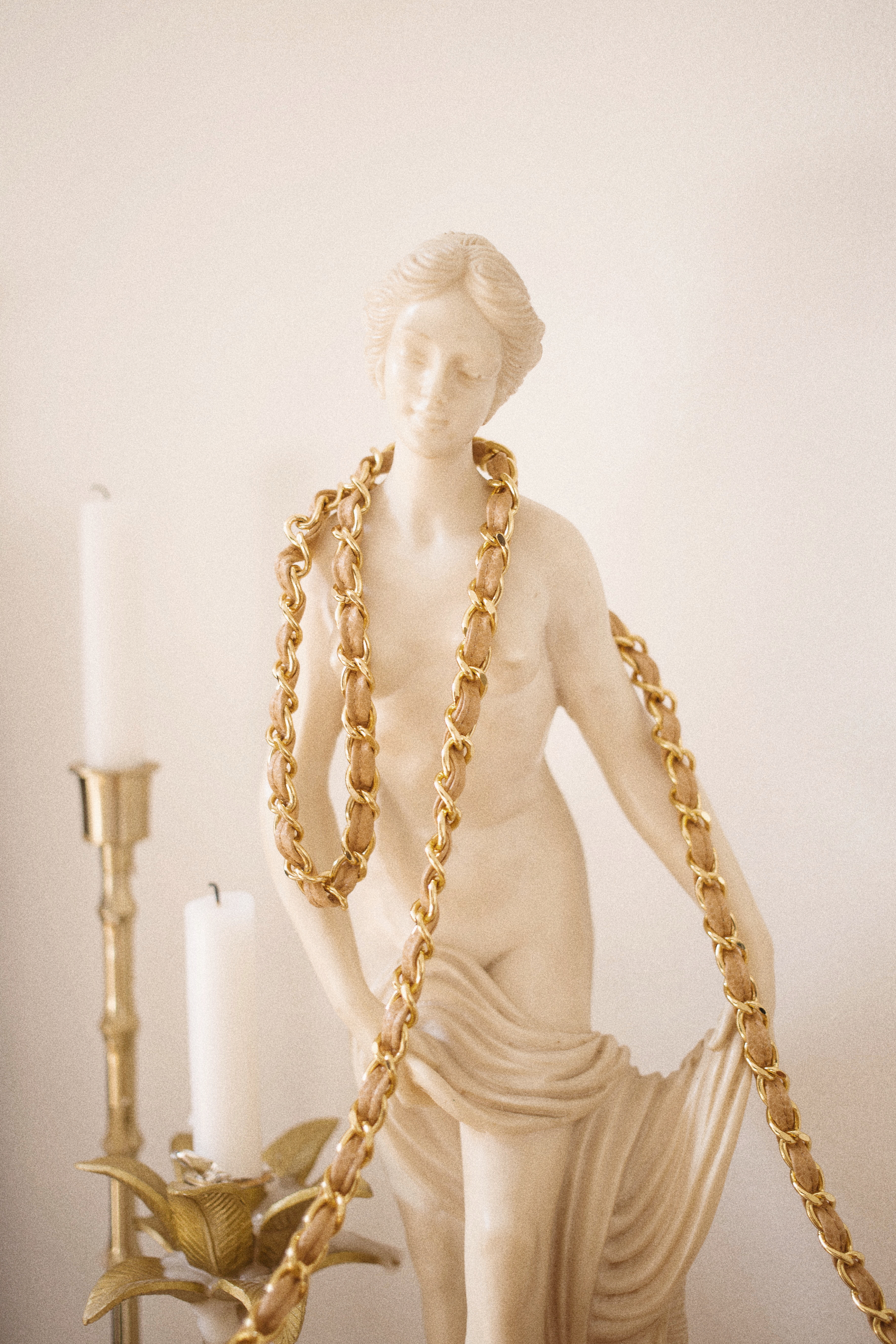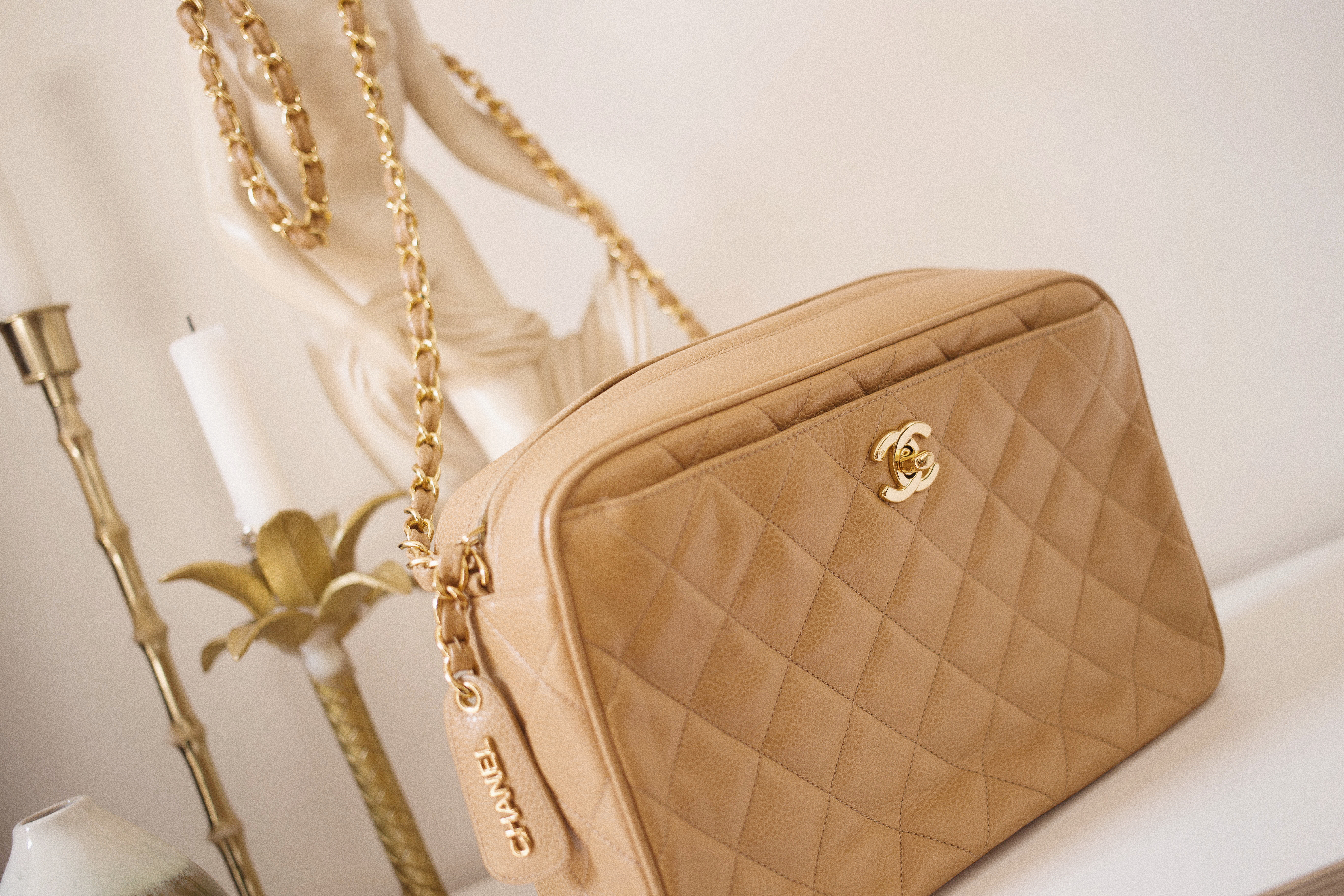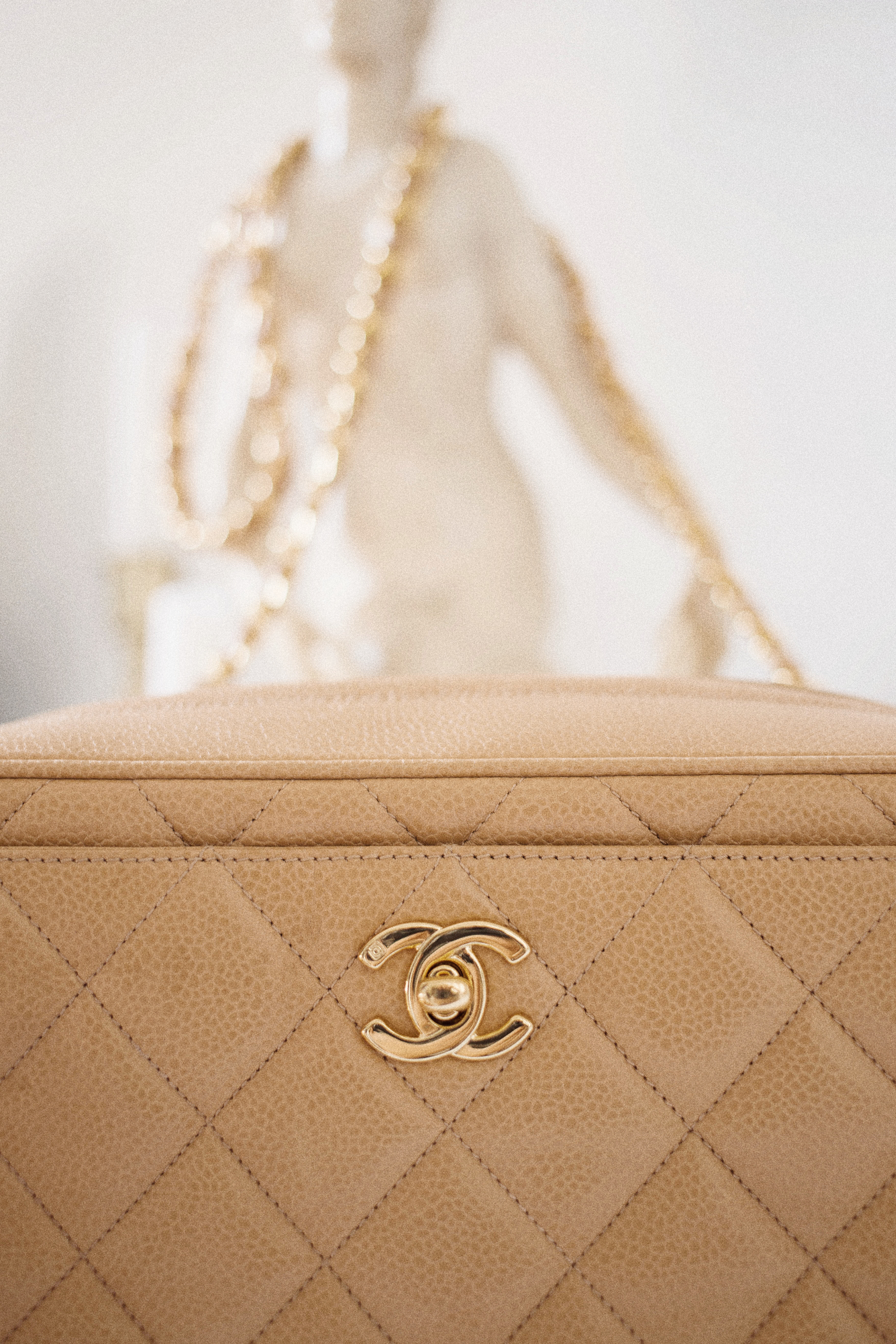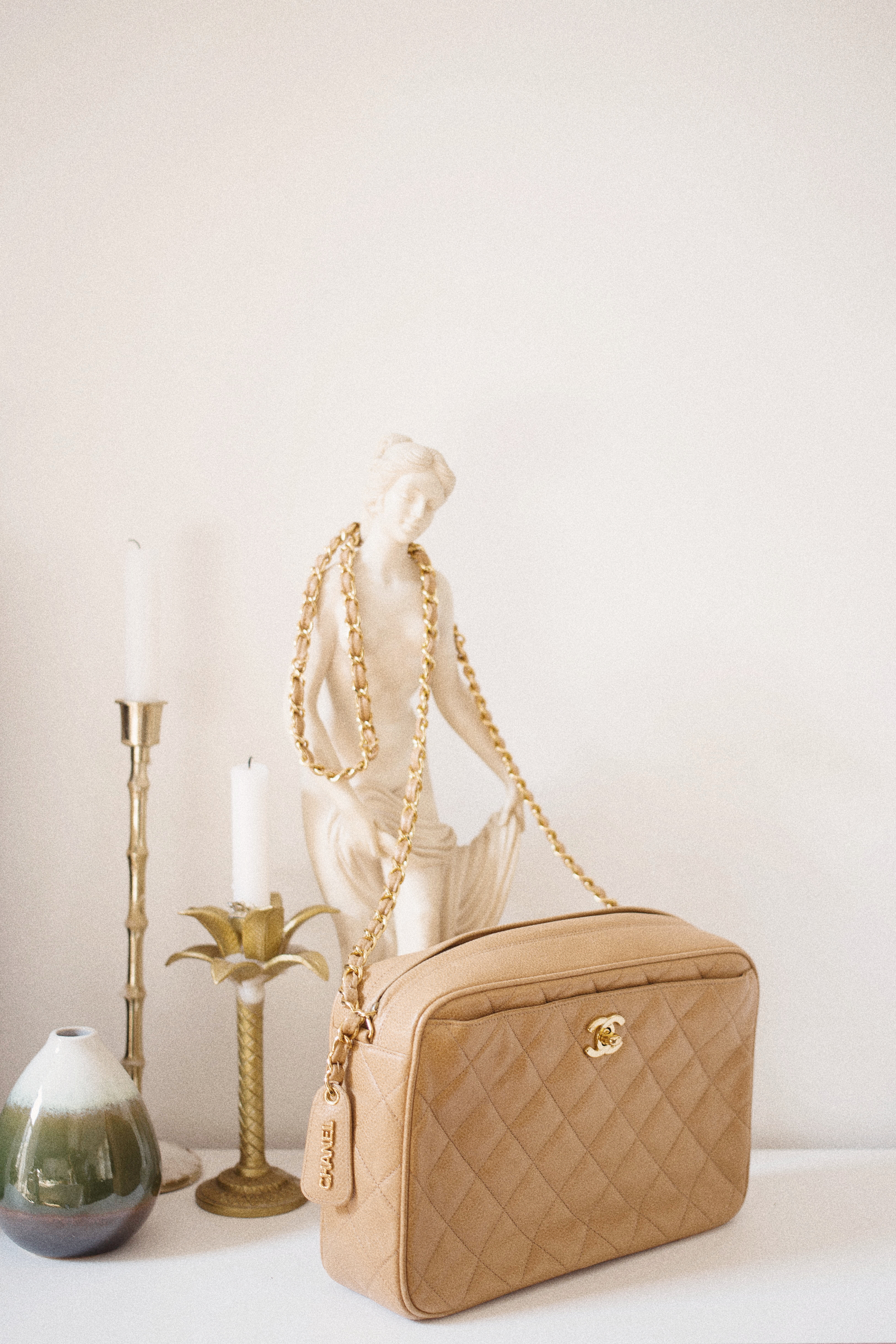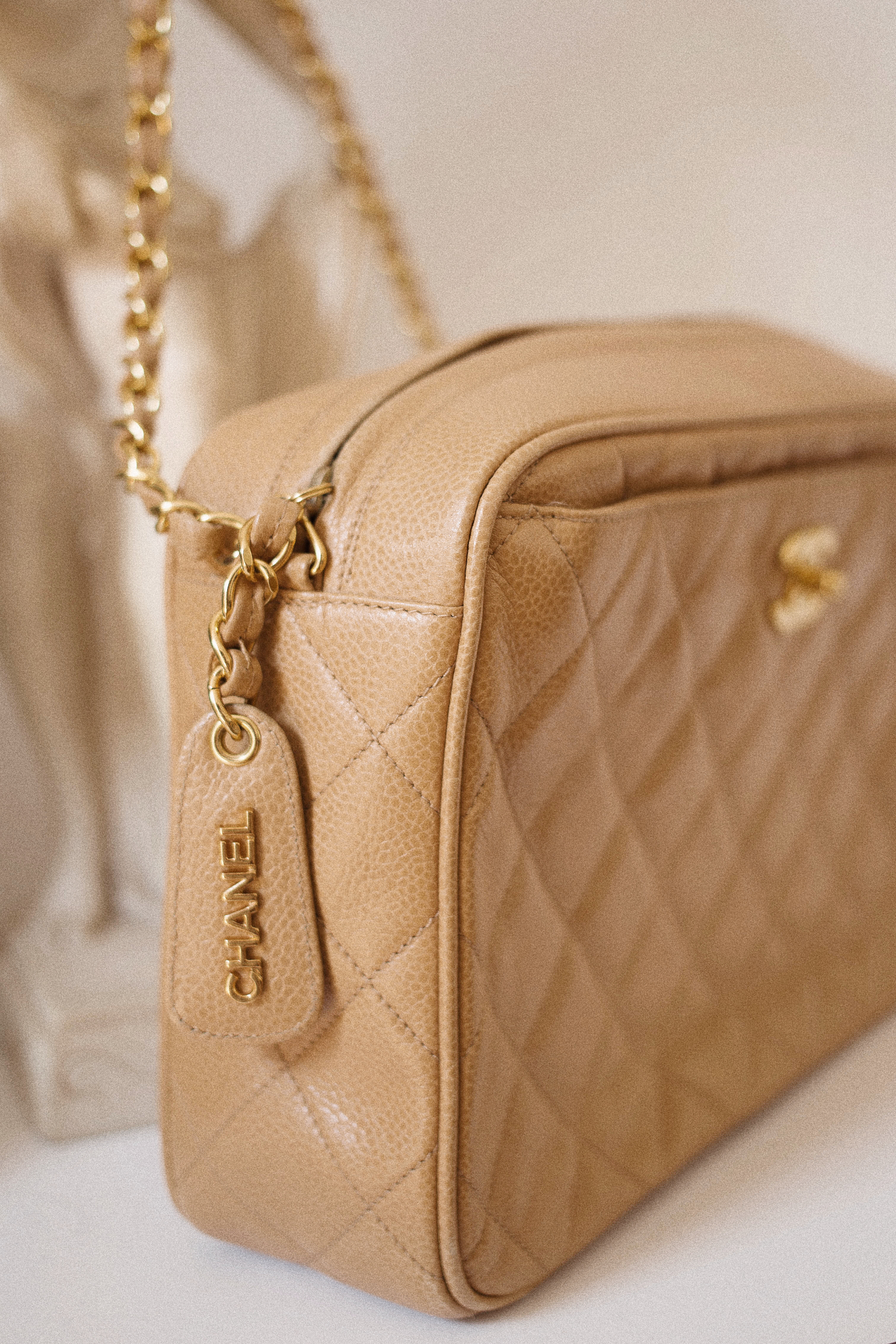 Have you ever purchase a vintage designer item? How was your experience?

This post was created in collaboration with The Next Closet. However, all words are my own and I only work with brands I personally really love and think you will too! Thank you for supporting the business that helps to bring fresh content to you every day and make Polienne possible.