You guys know I love a good vintage catch, not only because of the good price and the unique story of the piece, but also because it's way better to shop secondhand than new in general! Oh, and it gets even better when you find a dreamy designer item for less…
And that's why this month I've teamed up with The Next Closet, which is one of the best sustainable destinations for second hand designer pieces. Why shop these darlings online? First of all: there's way more options! Within clicks, you can see all available items from the entire country on your homescreen. Secondly, The Next Closet gives you the chance to shop from famous (and insanely stylish) people's closets too. Cool! And last but not least: you don't have to spend hours looking for that one perfect piece in slightly smelly shops — you just filter your preferences from your lazy couch and tadaah, plenty of unique items are waiting for you!
And today I'm going to make this process even MORE easy for you! I've curated a selection of my very favourite pieces from The Next Closet to share with you. Let me share a few of these below, but don't hesitate to discover  a LOT more right here!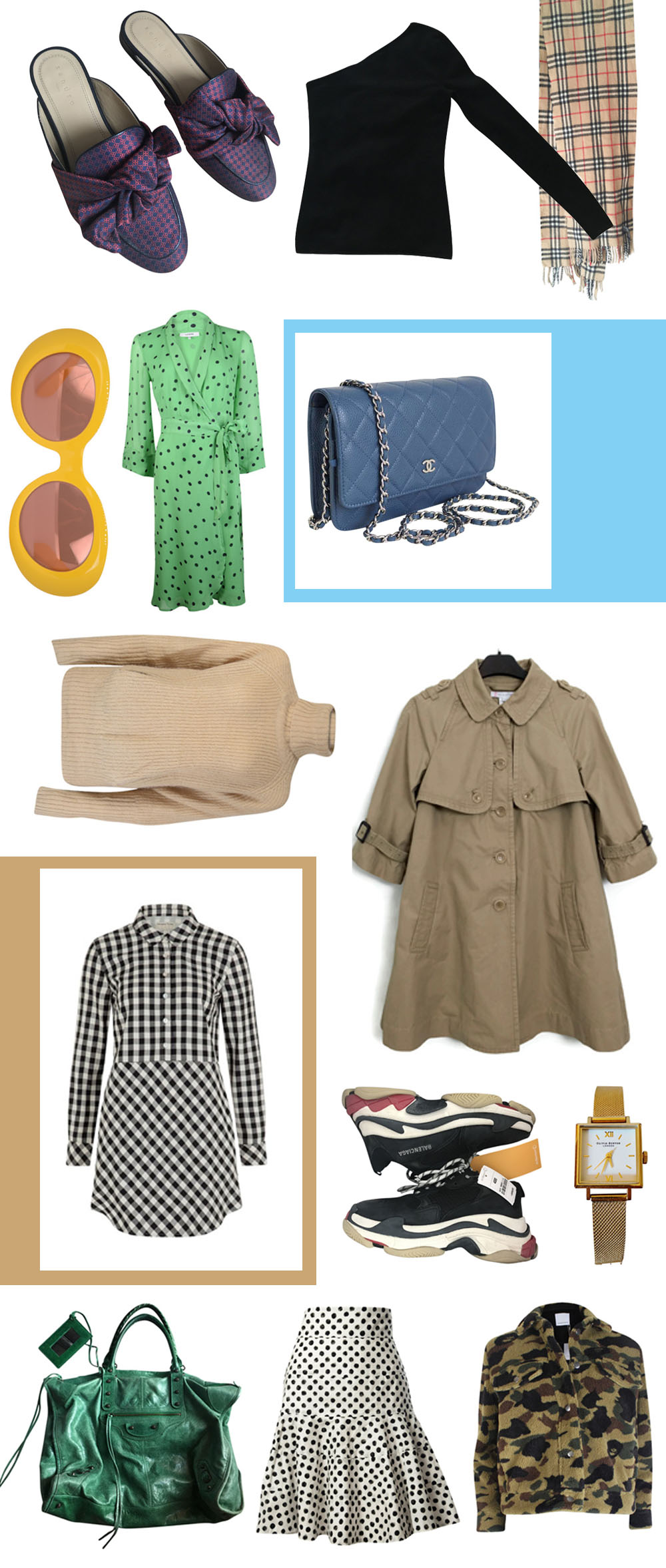 Loving those cool Balenciaga coloured sneakers, that gorgeous classic Burberry scarf or the bright green polkadot dress by Ganni? Find all of these items and more at Selected By Paulien Riemis by The Next Closet! The page gets updated frequently so keep coming back for more 😉 Happy shopping guys!
Created in collaboration with The Next Closet