First cashmere of the season alert! First leather jacket too! And let's talk some more about that handsome Chanel bag as well…
This look is all about neutrals and essentials, as you can see! I'm busy collecting a few new easy must-haves for Autumn, and these ones are definitely on top of that essential list. Colour-wise you can't miss out on the usual basics like grey, white and camel because they are the starting point of any Autumn look. Only this time, I've kept it super simple and used them as the only tones in the scheme.
And I've promised you a look with my beautiful Chanel bag yesterday, so here it is! Since the colour and model of the bag are very feminine and slightly Italian, I like to contrast it with strong, cool outfits. This is the first one of many many ideas!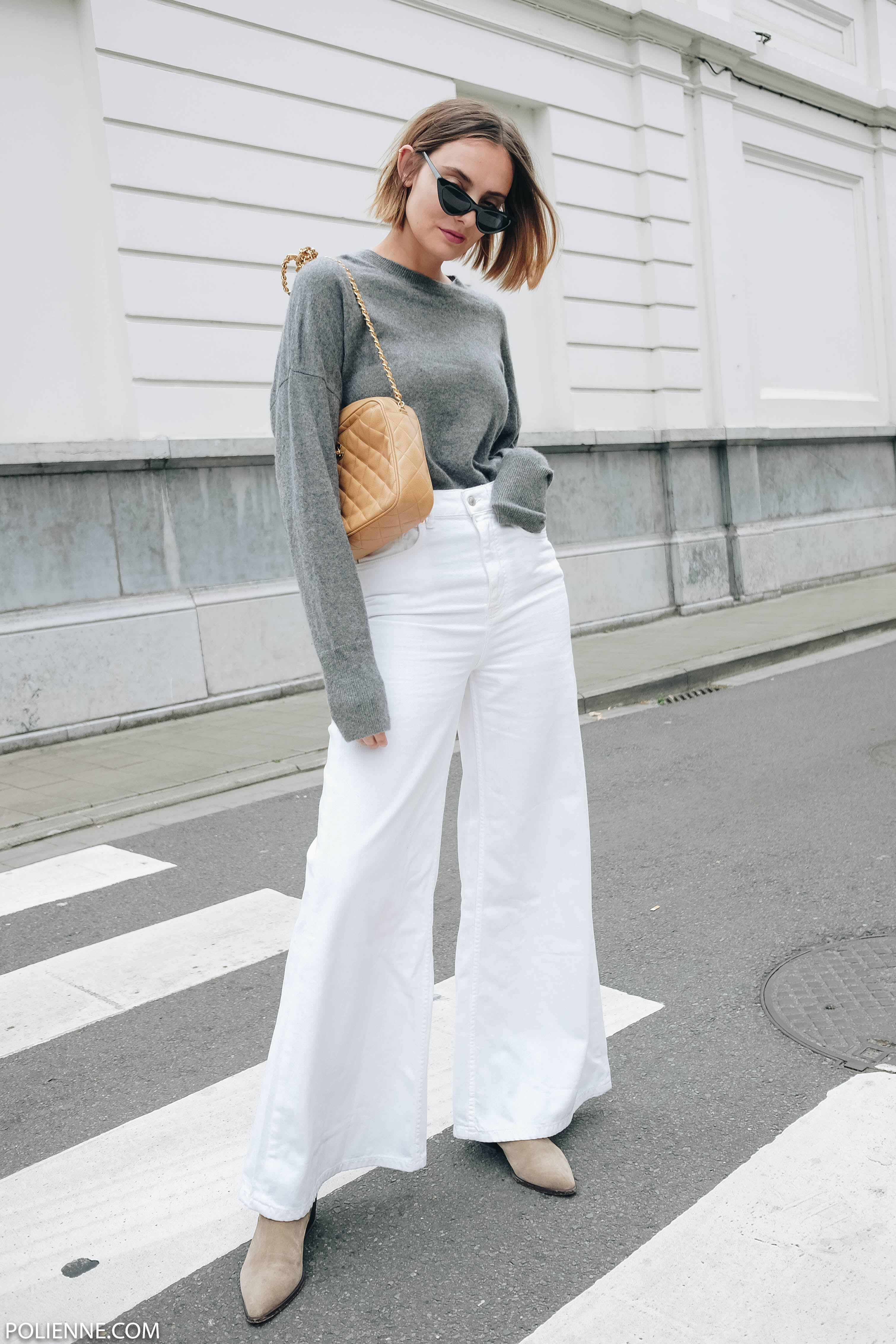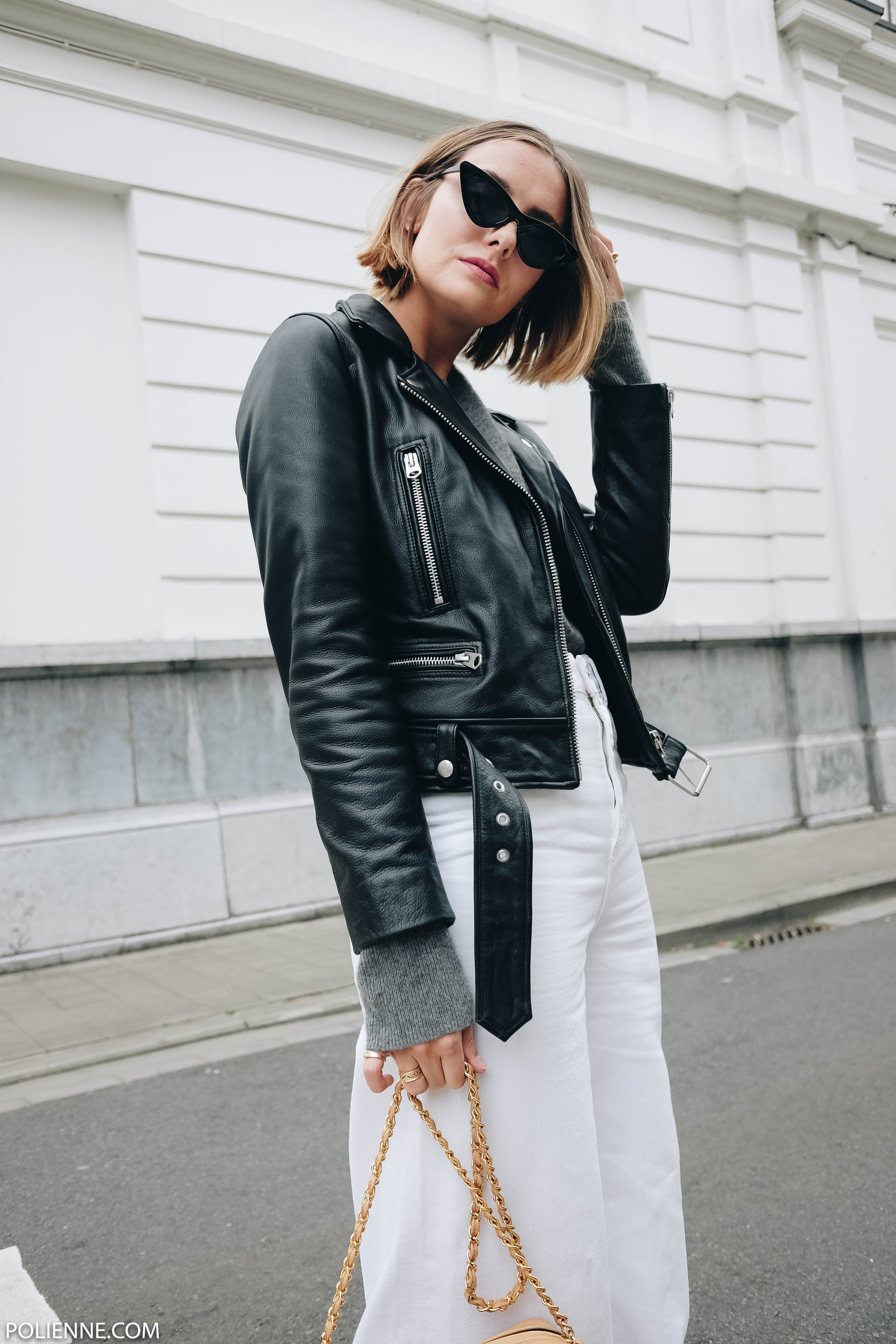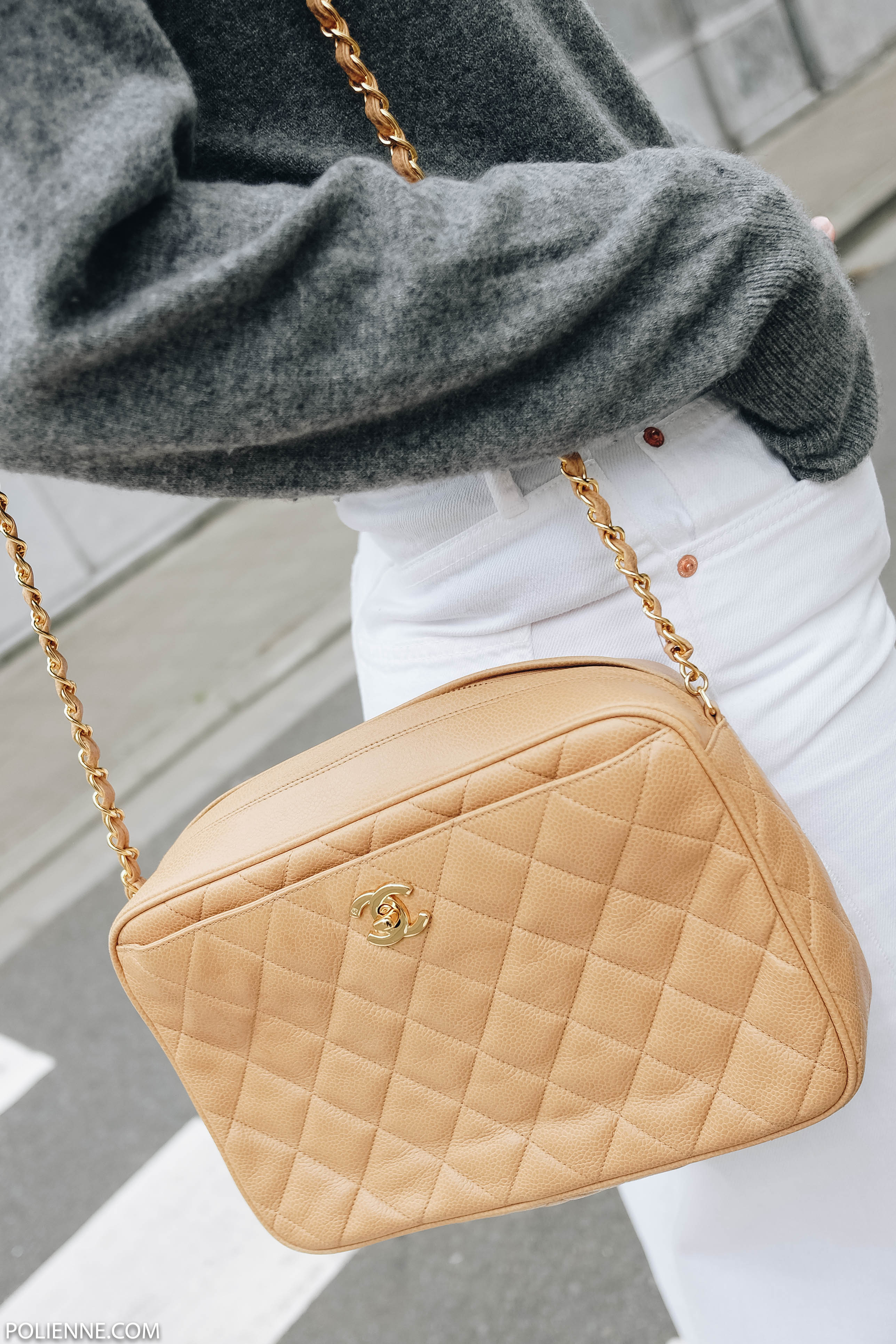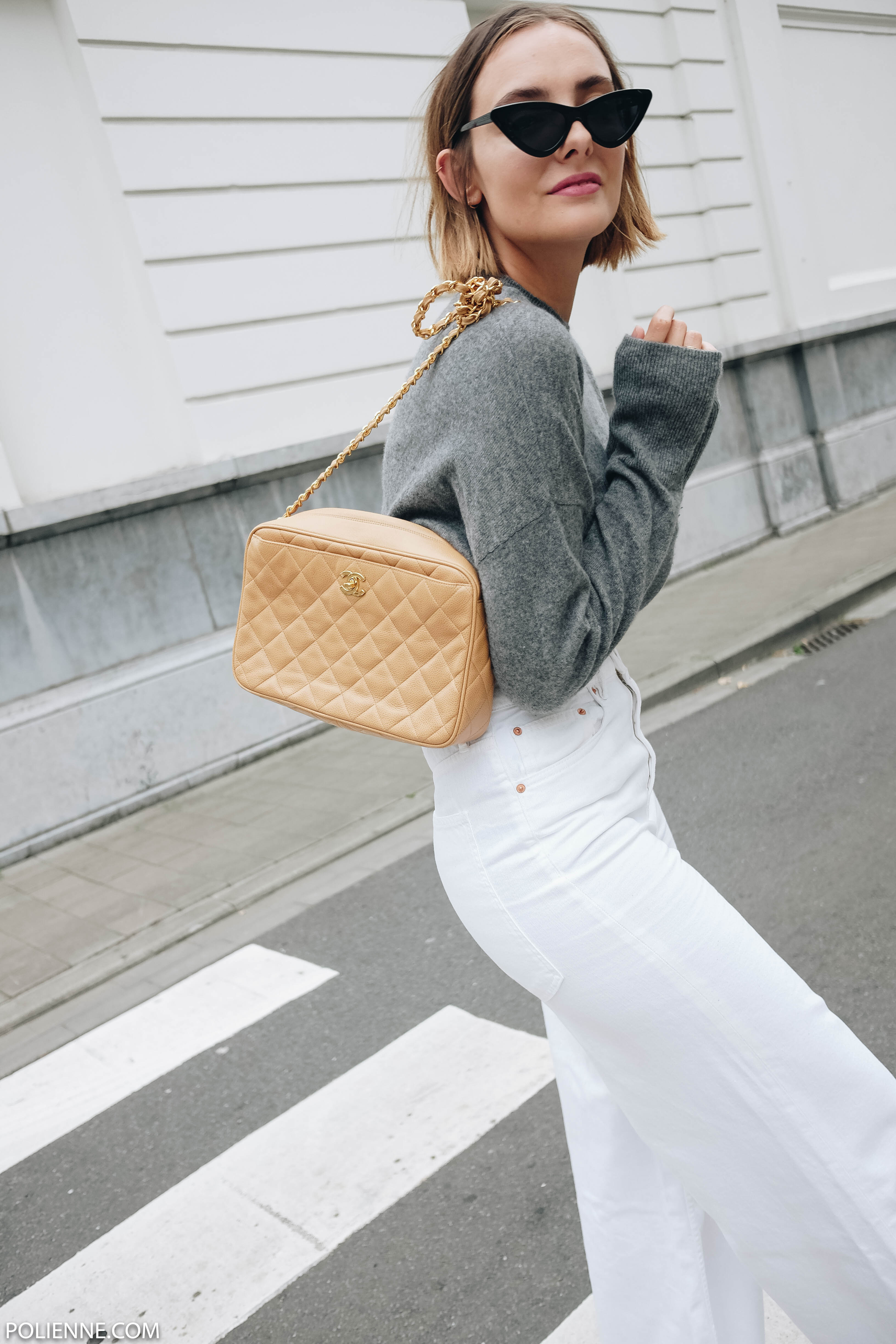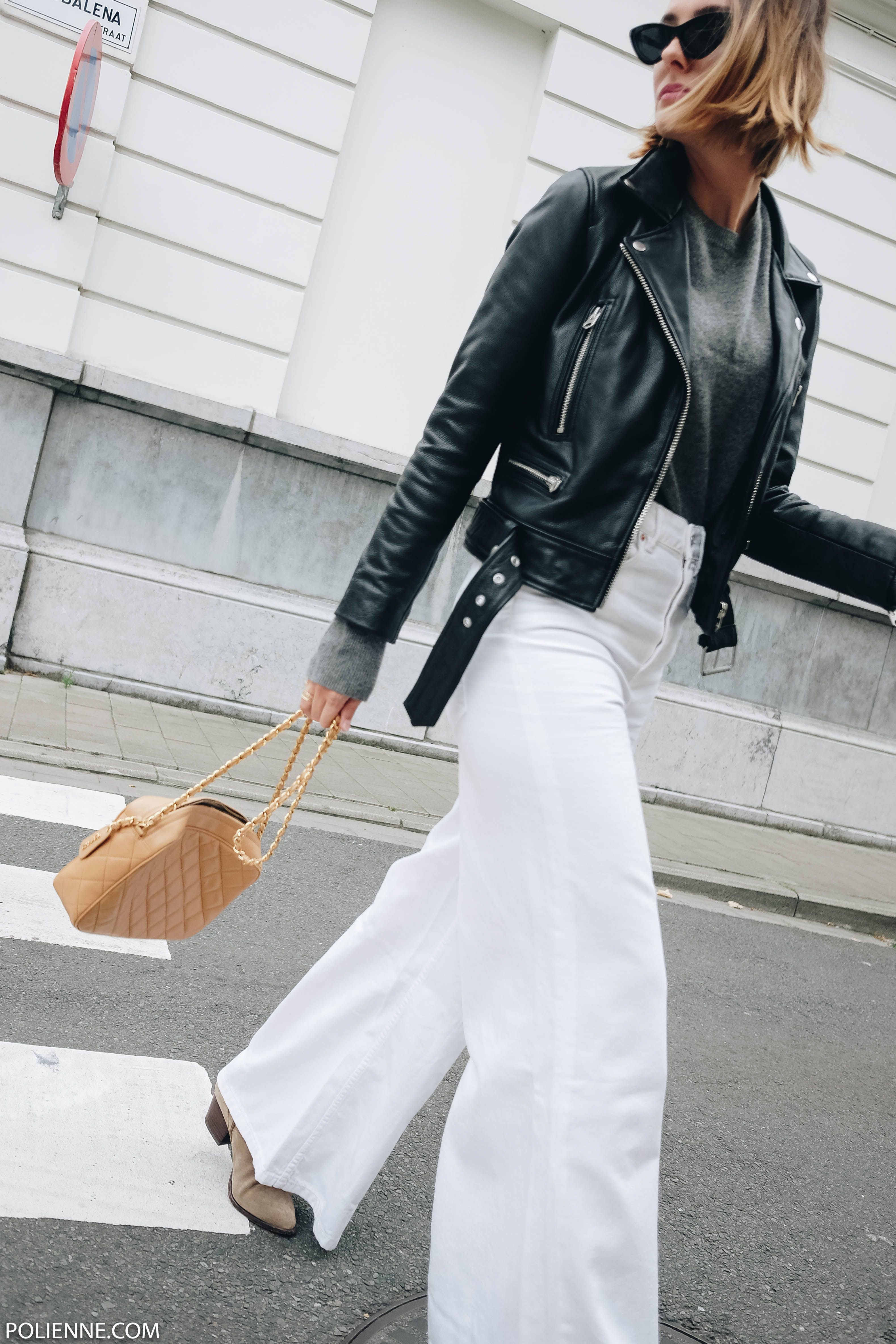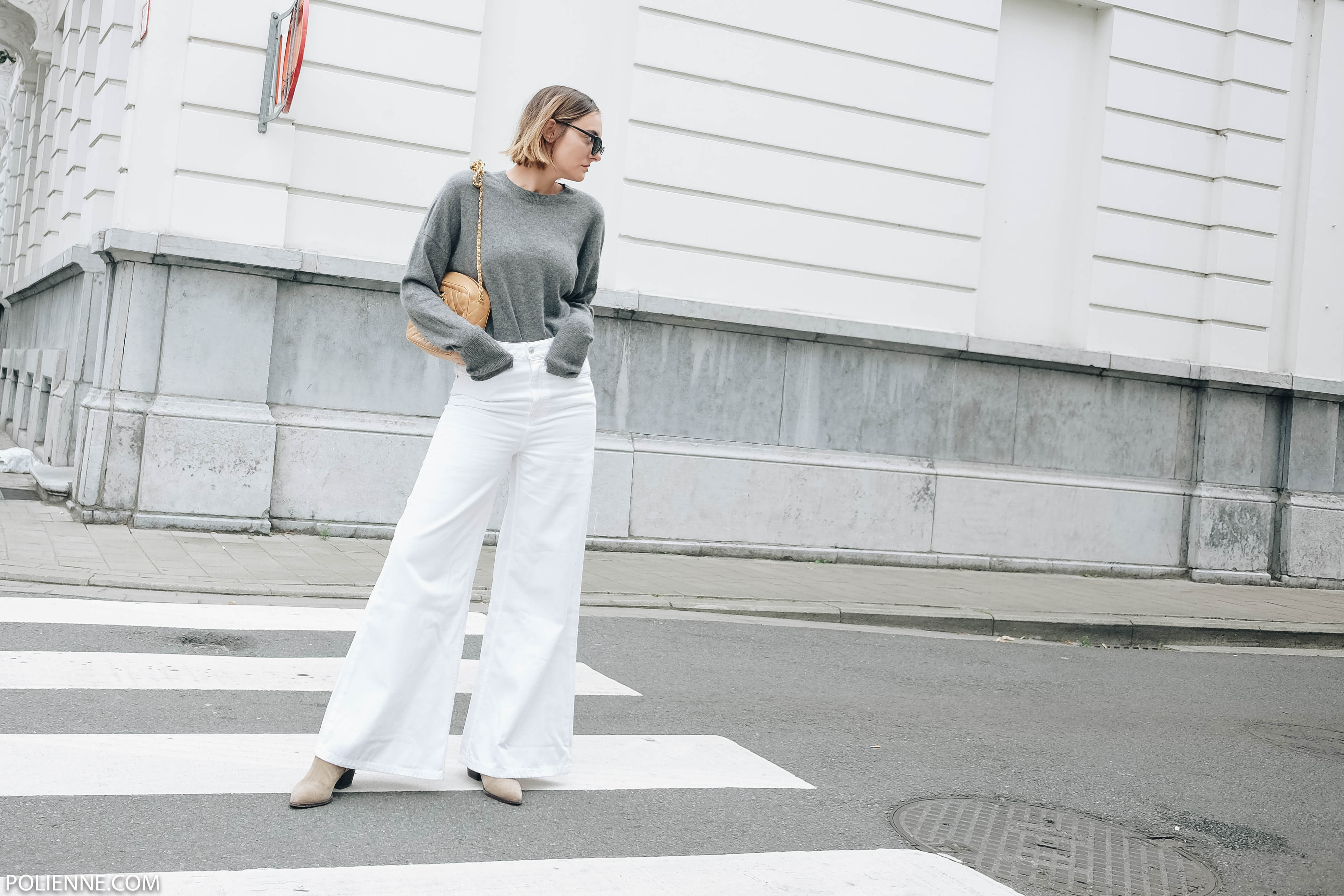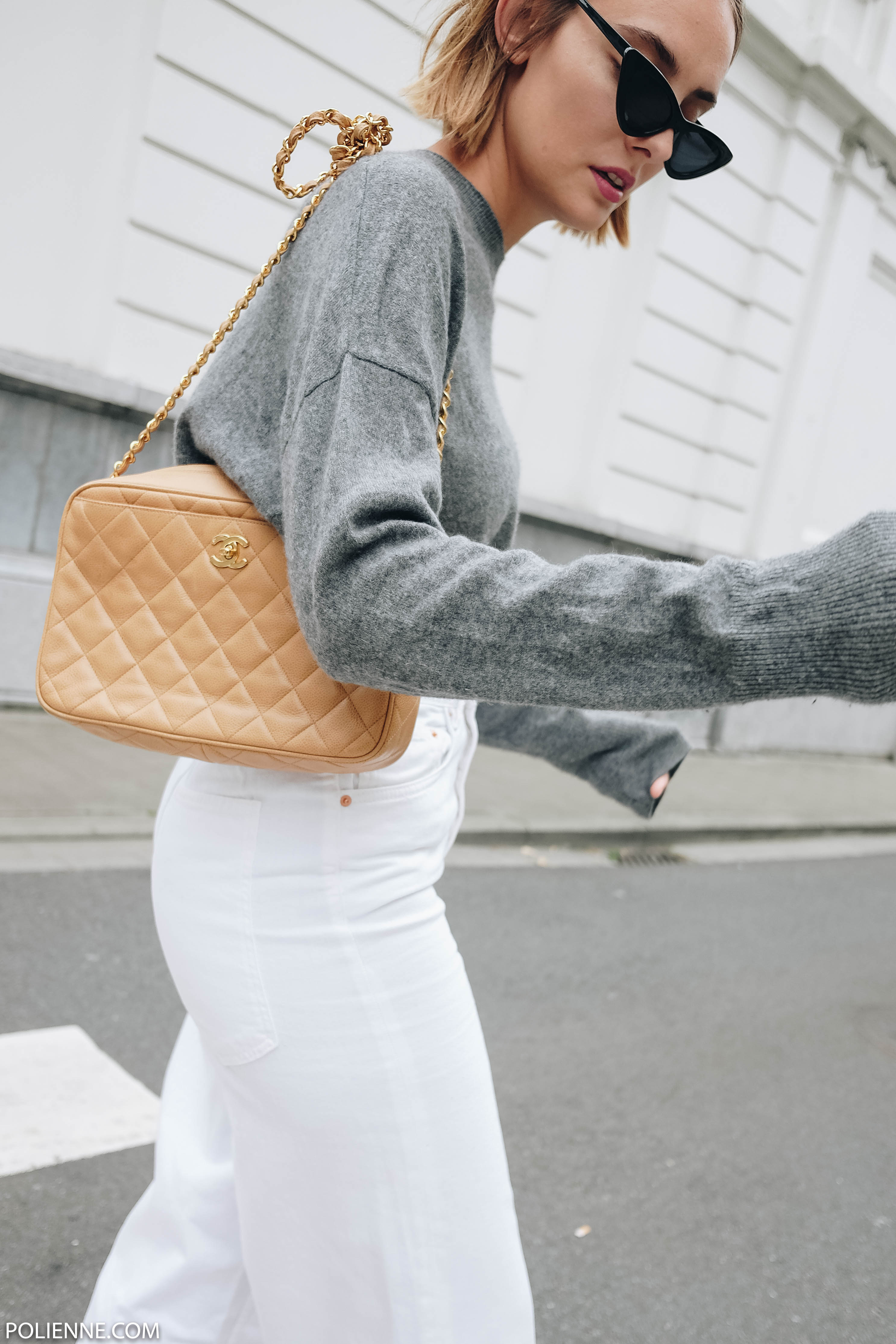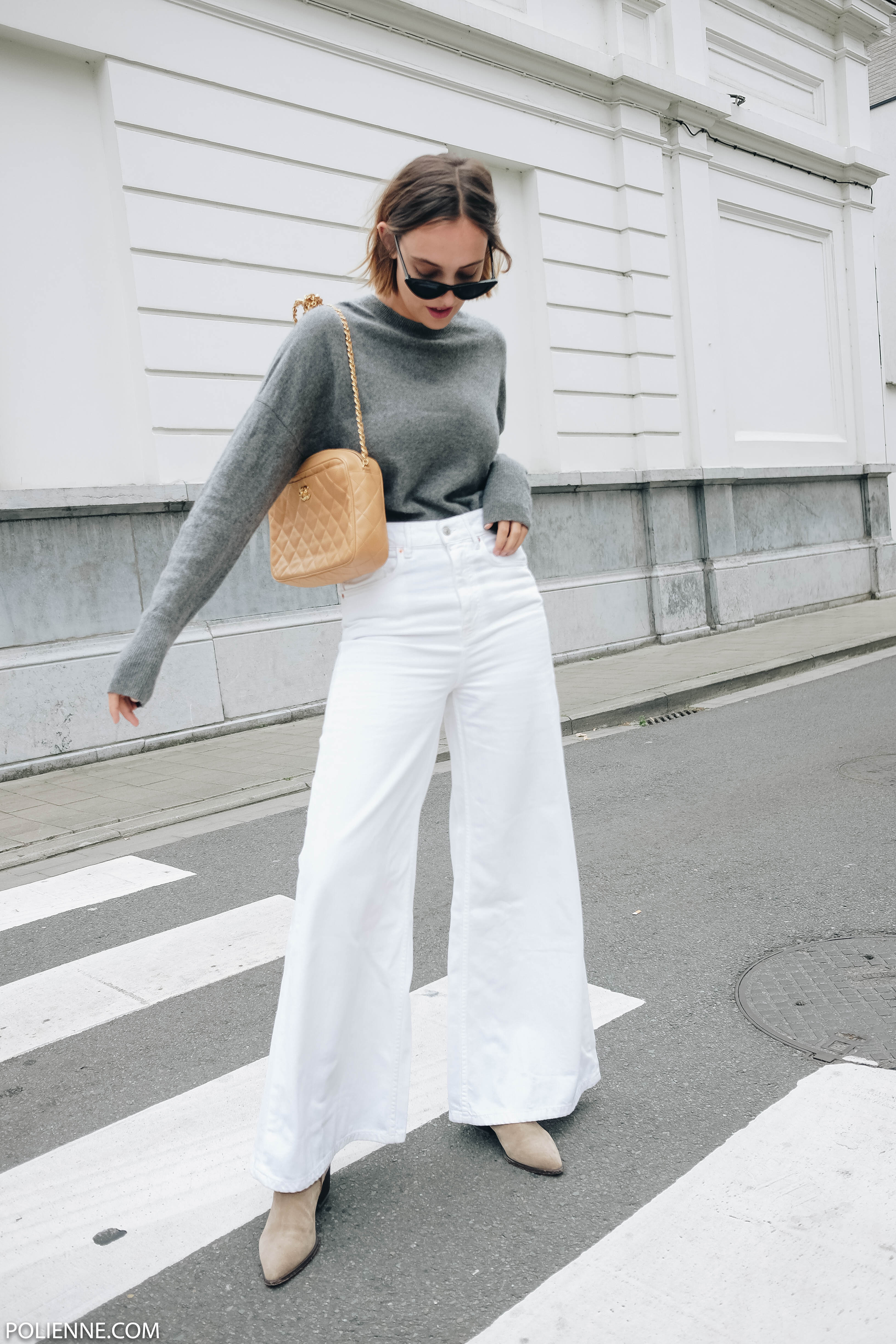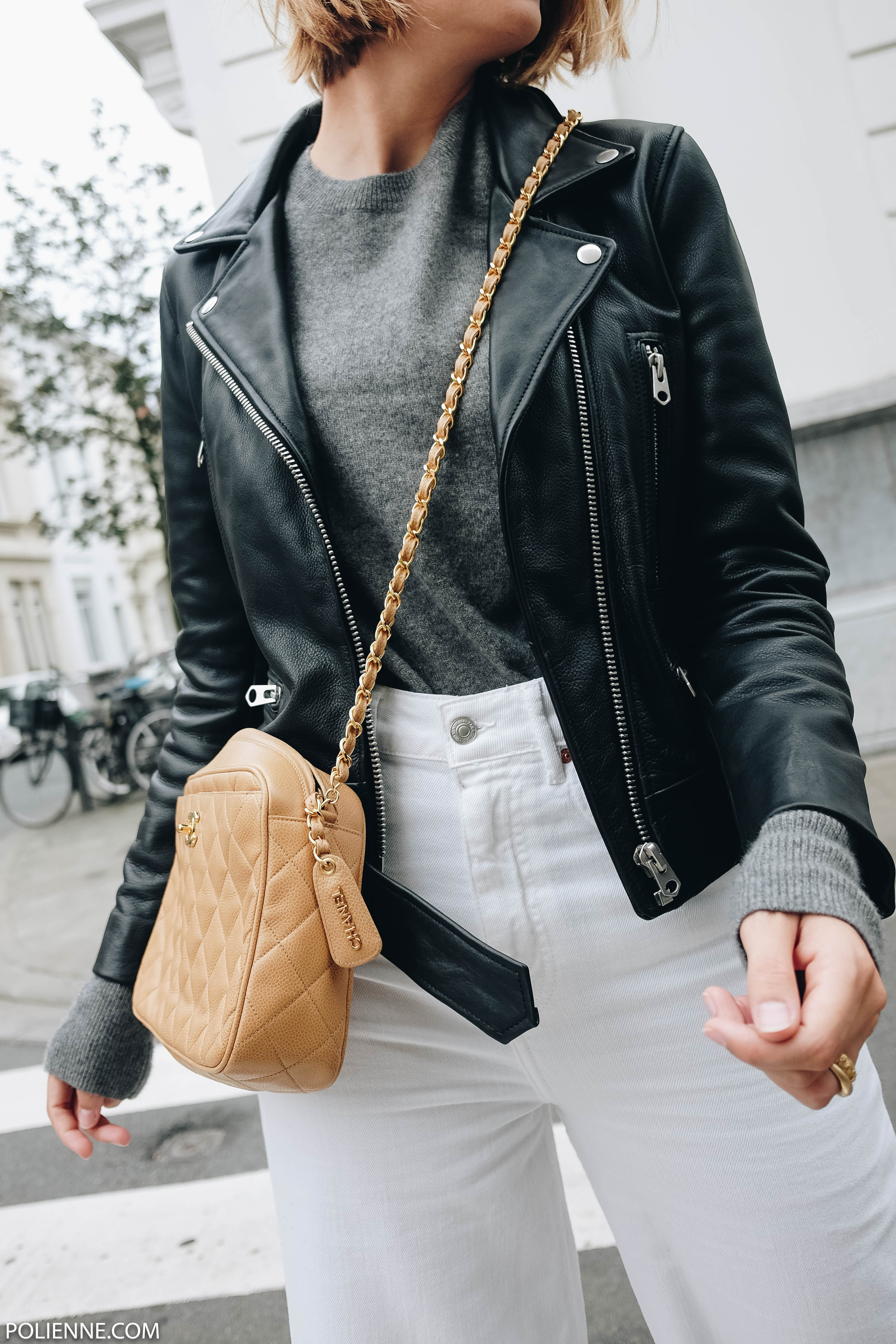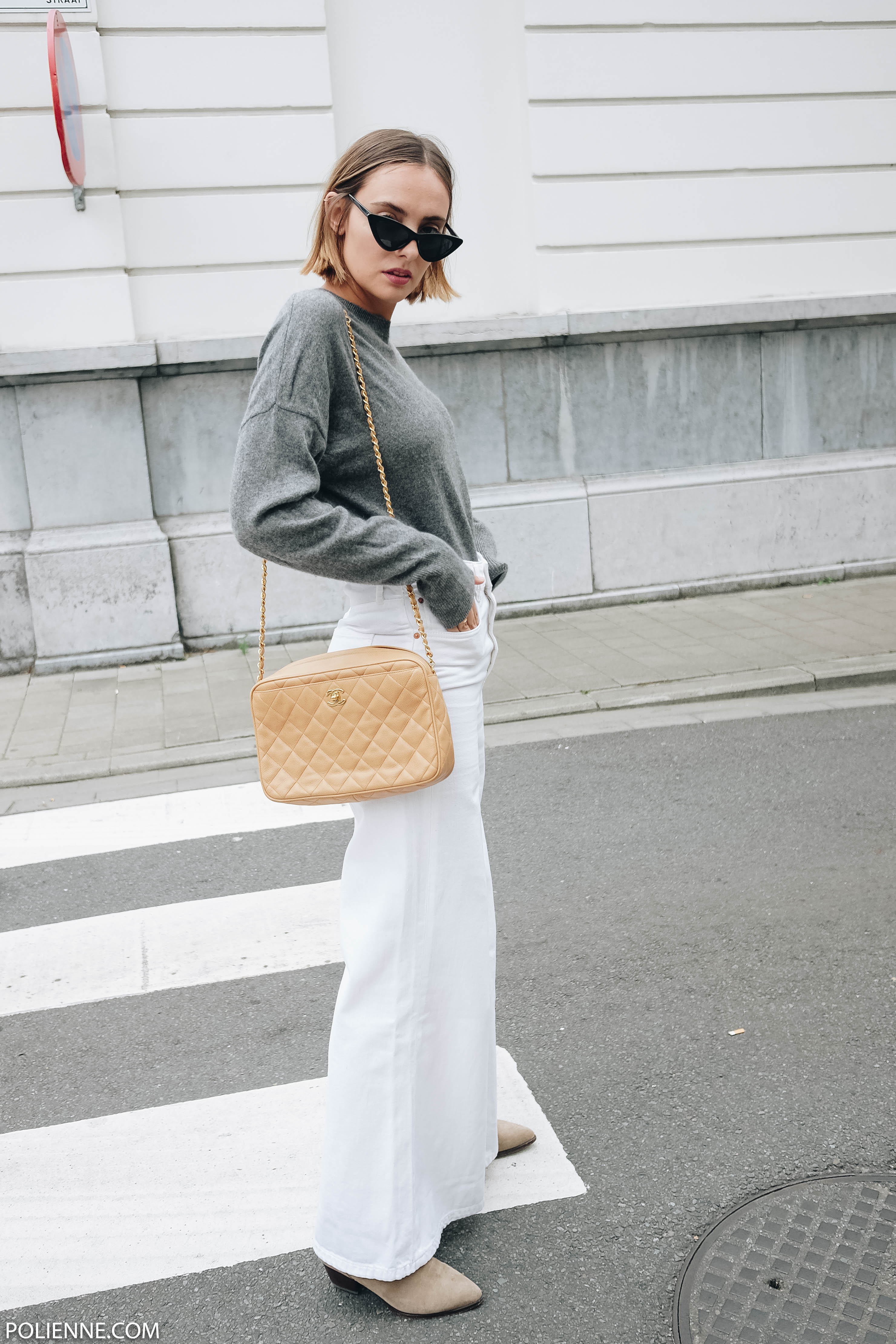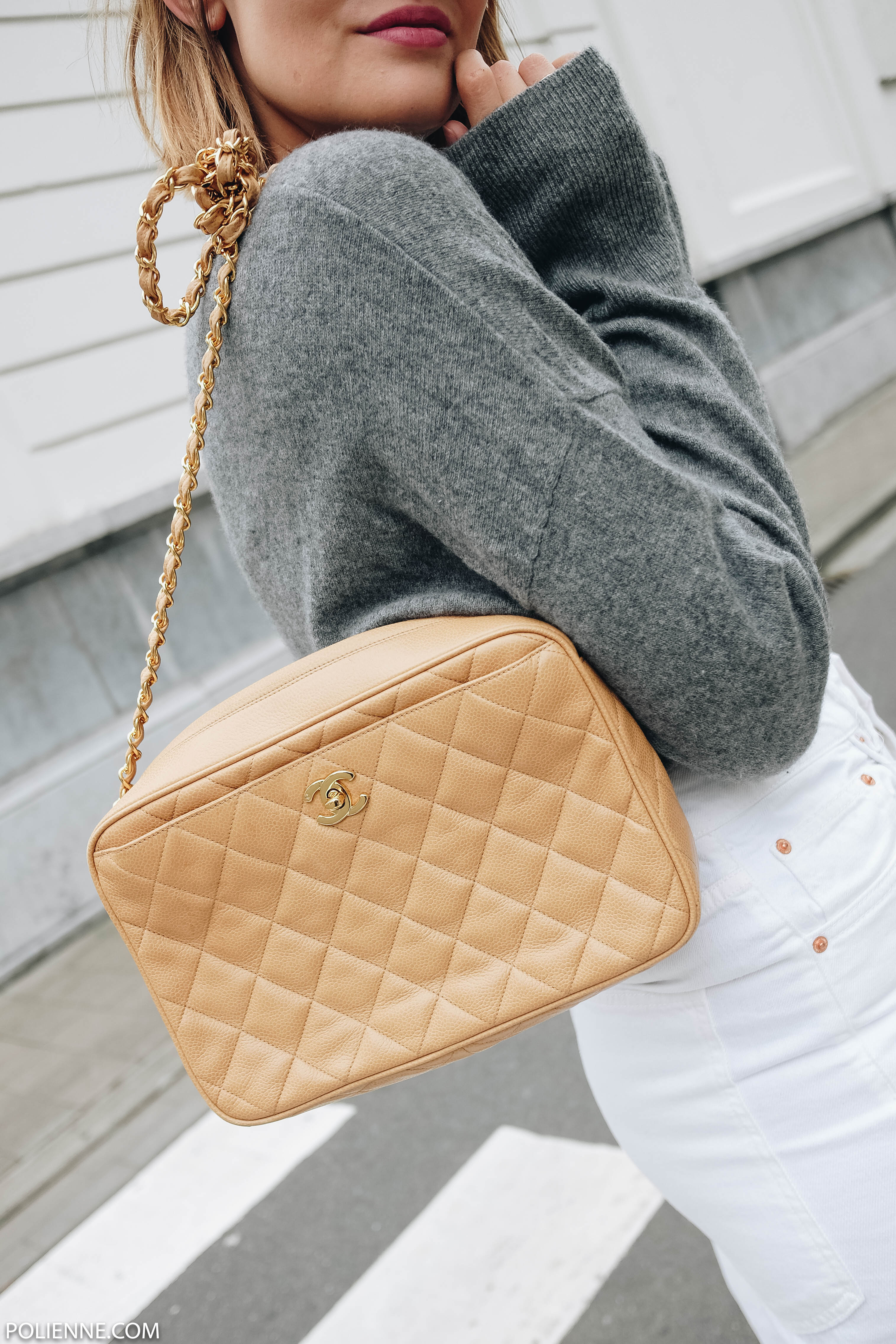 What do you think of the outfit?
SELECTED (gifted) leather jacket, ZARA (old) cashmere knit & wide white denim, THE NEXT CLOSET (collab) Chanel bag, ASH boots, PAULIEN x DIAMANTI PER TUTTI rings, unknown sunglasses
Photos by Daan Schepers