Even though we're moving in January and I can't waaaait to get all of my stuff over to our new house, I still like to make an effort to keep my current apartment cozy. Getting the living room Autumn-proof doesn't only mean adding orange flower arrangements, soft fuzzy cushions and extra plaids!
UK fragrance brand Jo Malone surprised me with their new Autumn English Oak scents: English Oak & Redcurrant and English Oak & Hazelnut. For me personally, the cologne fragrances are a bit too strong, but I INSTANTLY loved the candle!
Let's stock up before they're gone…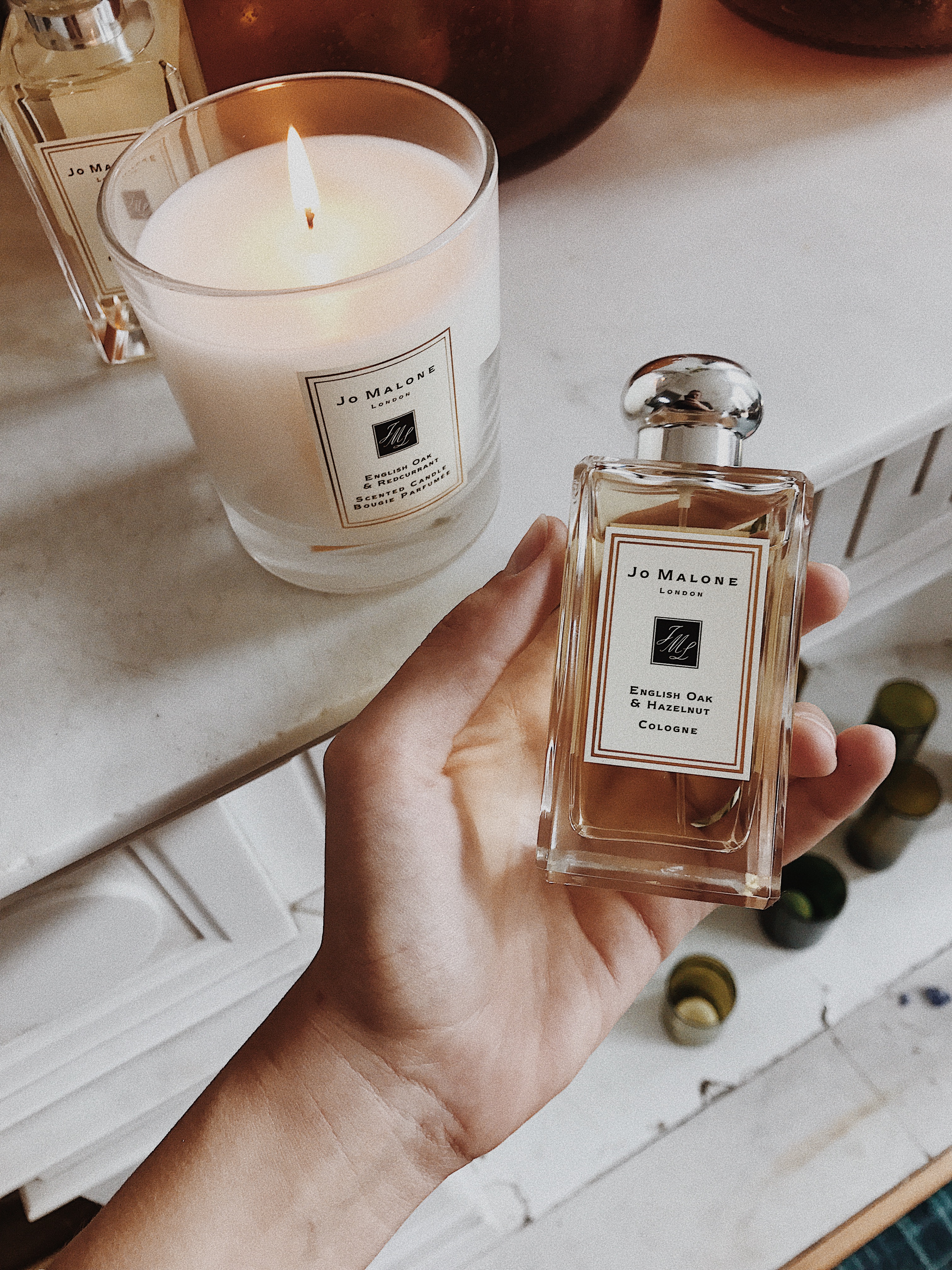 The candle and fragrances were a gift by Jo Malone.