Interior pieces that you stumble on accidentally are the best, and this beauty happens to be one of them!
I found this blue porcelain hand vase at a flea market in Antwerp last weekend, and it turned out to fit my interior perfectly! I love how the baby blue colour matches the golden rings and candle holders and the red/brownish colour of our marble fireplace.
There's a hole in the back of the hand to put in some flowers, but I think I'll just use it as a ring holder to keep my Diamanti Per Tutti collection rings. What do you say? Love it too?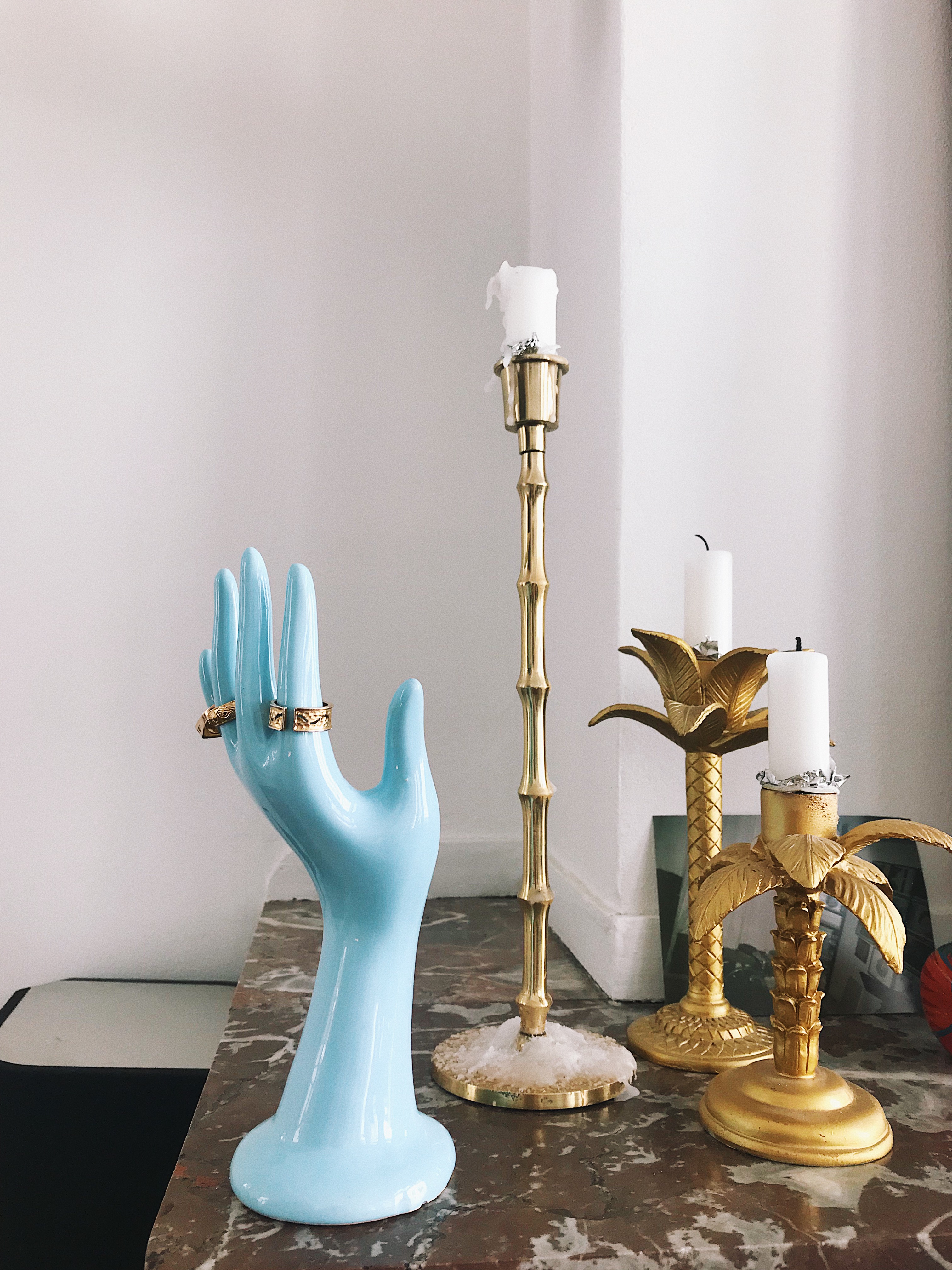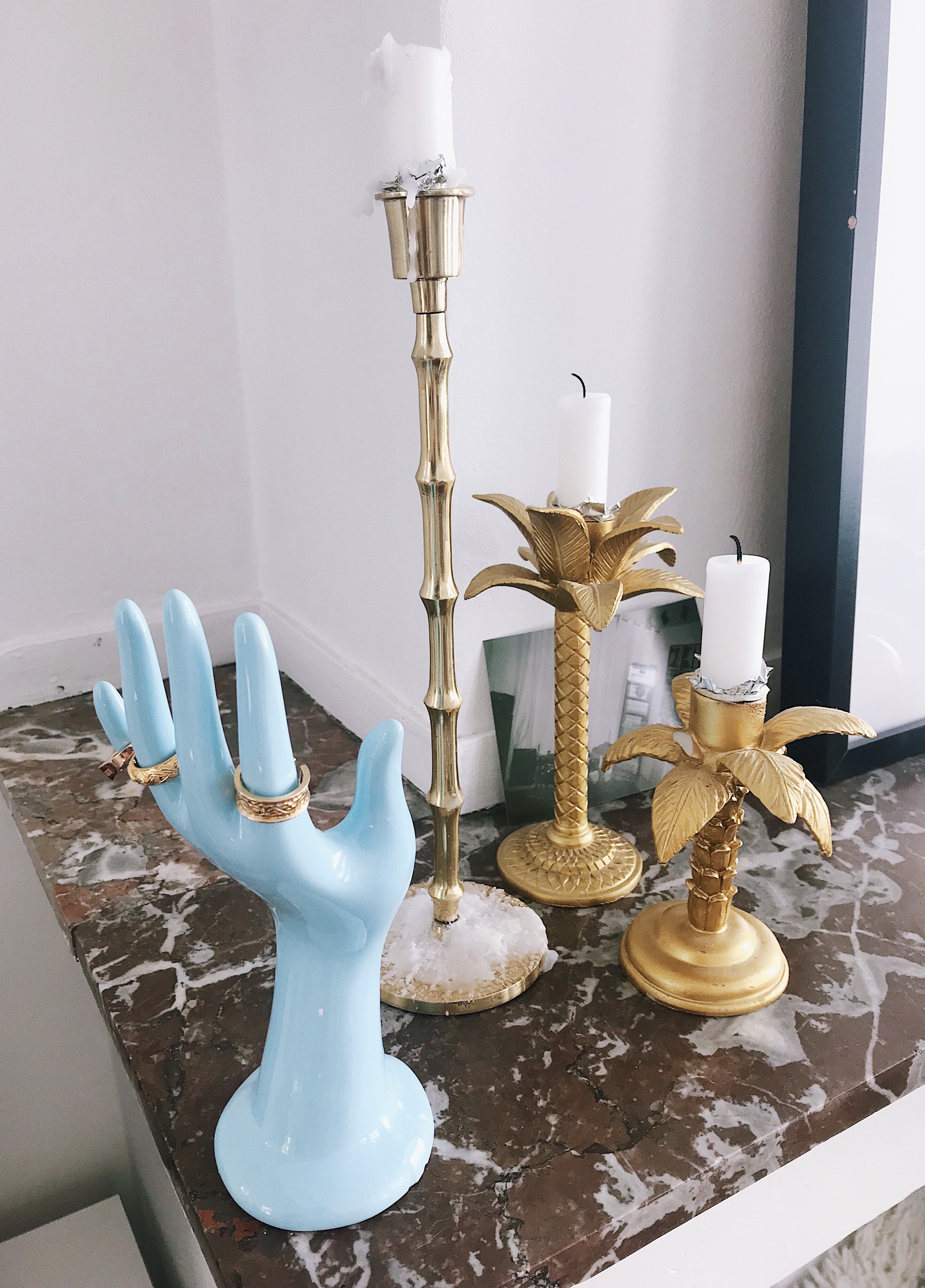 SECOND HAND hand vase, H&M candle holders