This outfit would actually look amazing in a holiday destination like Marrakech or Italy, but this unexpectedly worked really well in Antwerp city too.
Whenever it's sunny here, I pull out all possibly holiday outfits to get me in the Summer spirit! So for a sunny afternoon in town I obviously wanted to wear this beautiful kaftan dress, but I decided to tone down the vacay vibe just a little bit to make it more city-proof. I contrasted the oriental print and straw bag with a cool pair of ripped denim and these cute suede boots! Worked out pretty well, huh?
These pictures were shot at Walvis by the way, my fave lunch and coffee place in our neighbourhood Zurenborg. The interior matched my outfit perfectly!
Let me know what you think of this outfit! Oh, and photos of the new hair coming soon guys 😉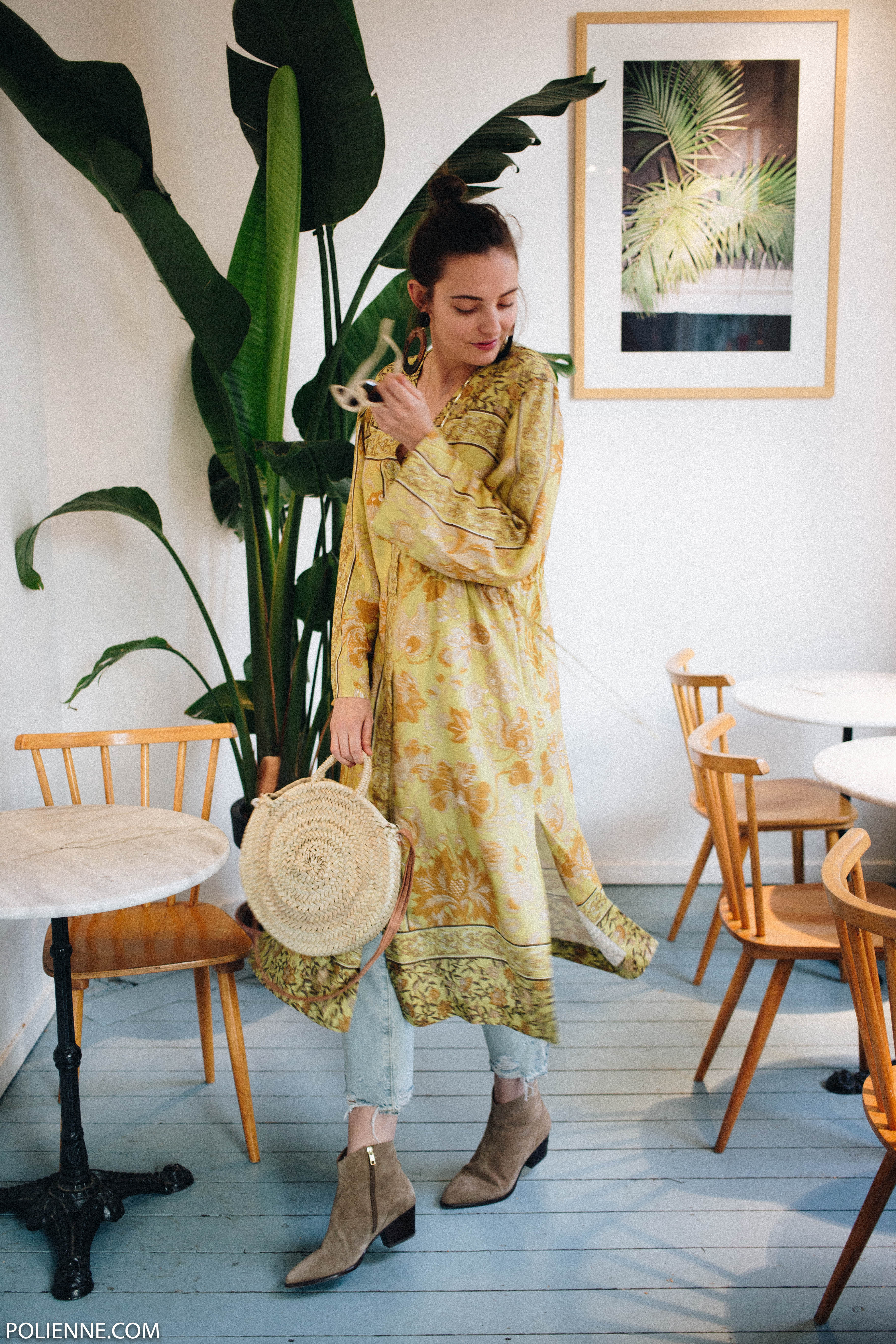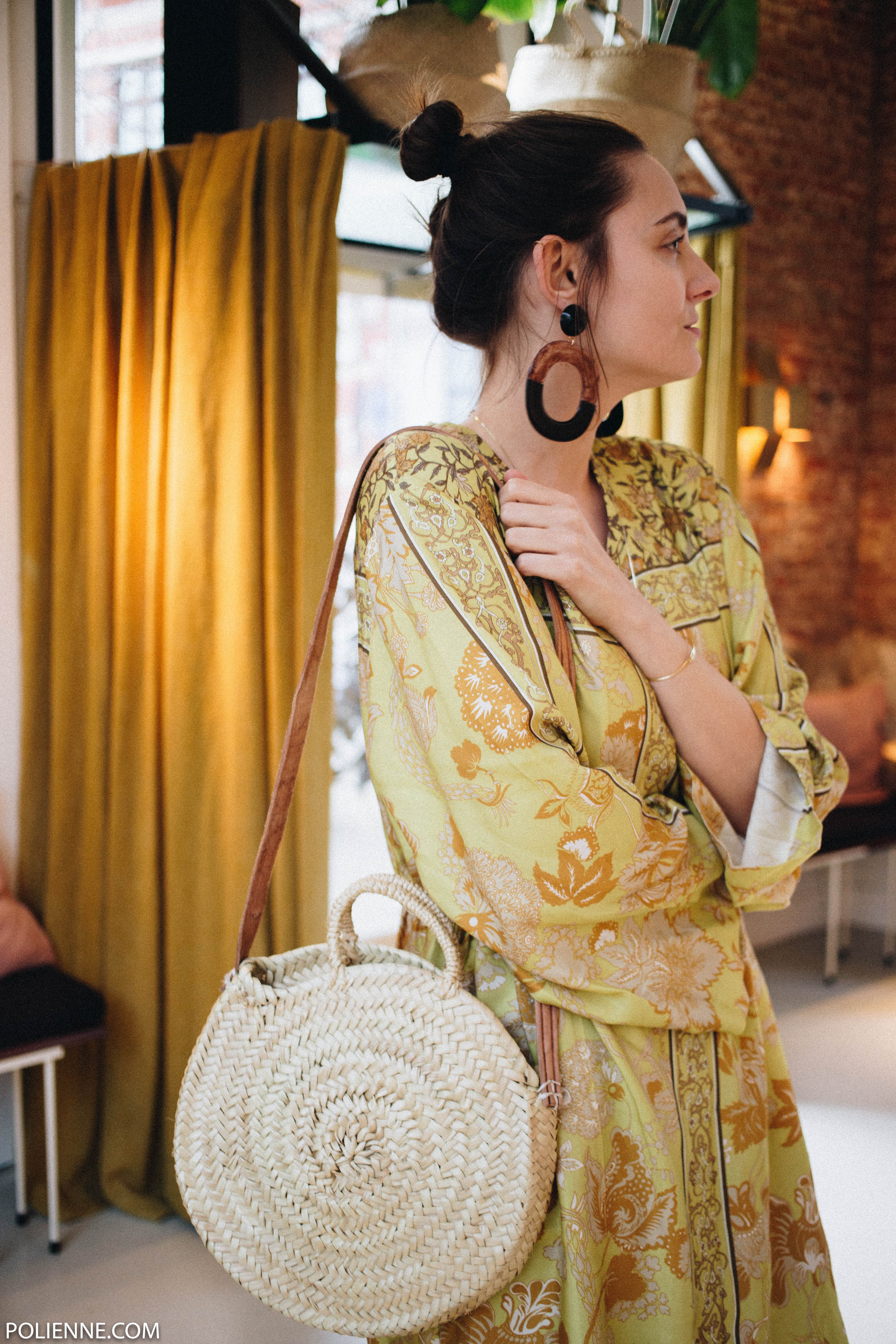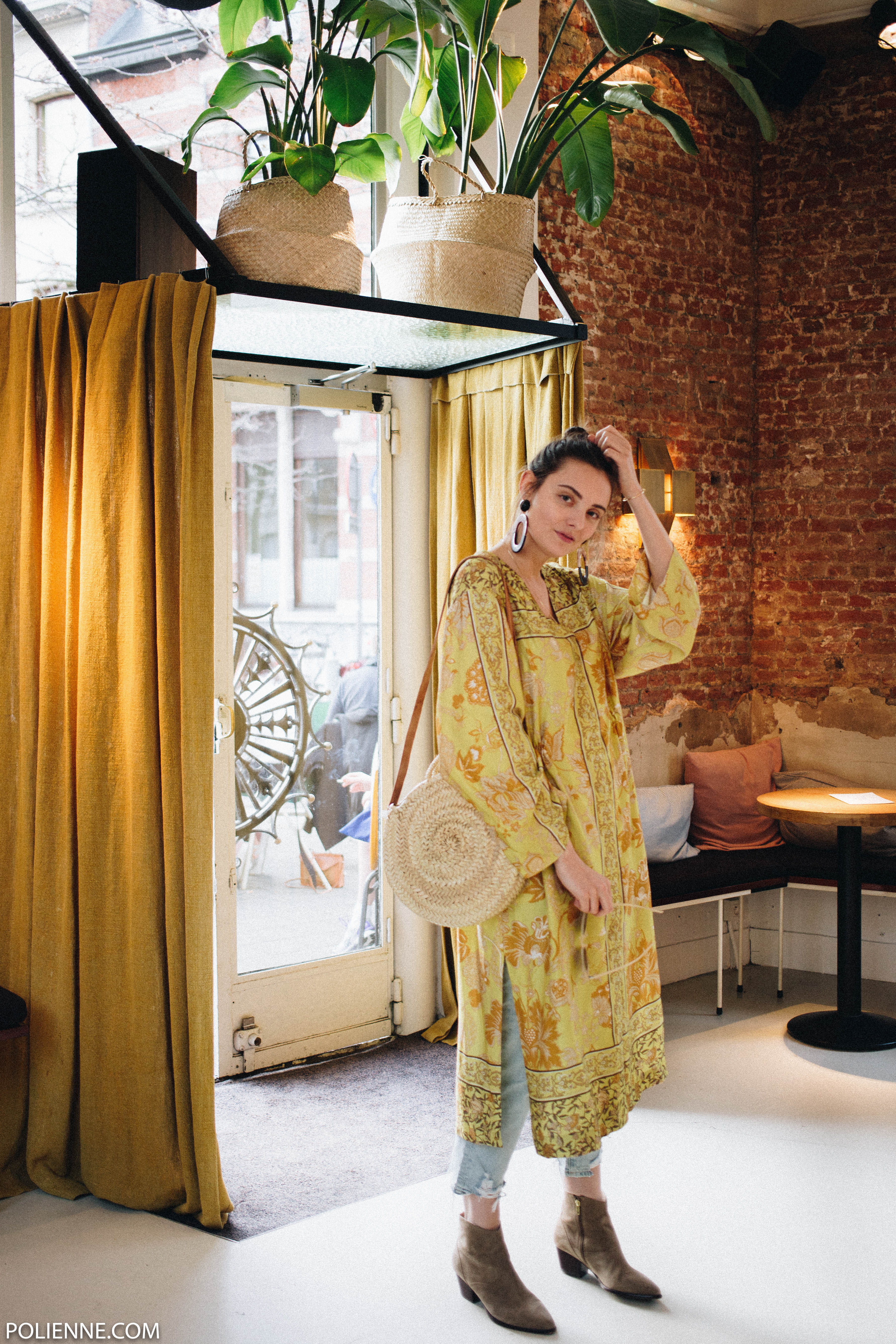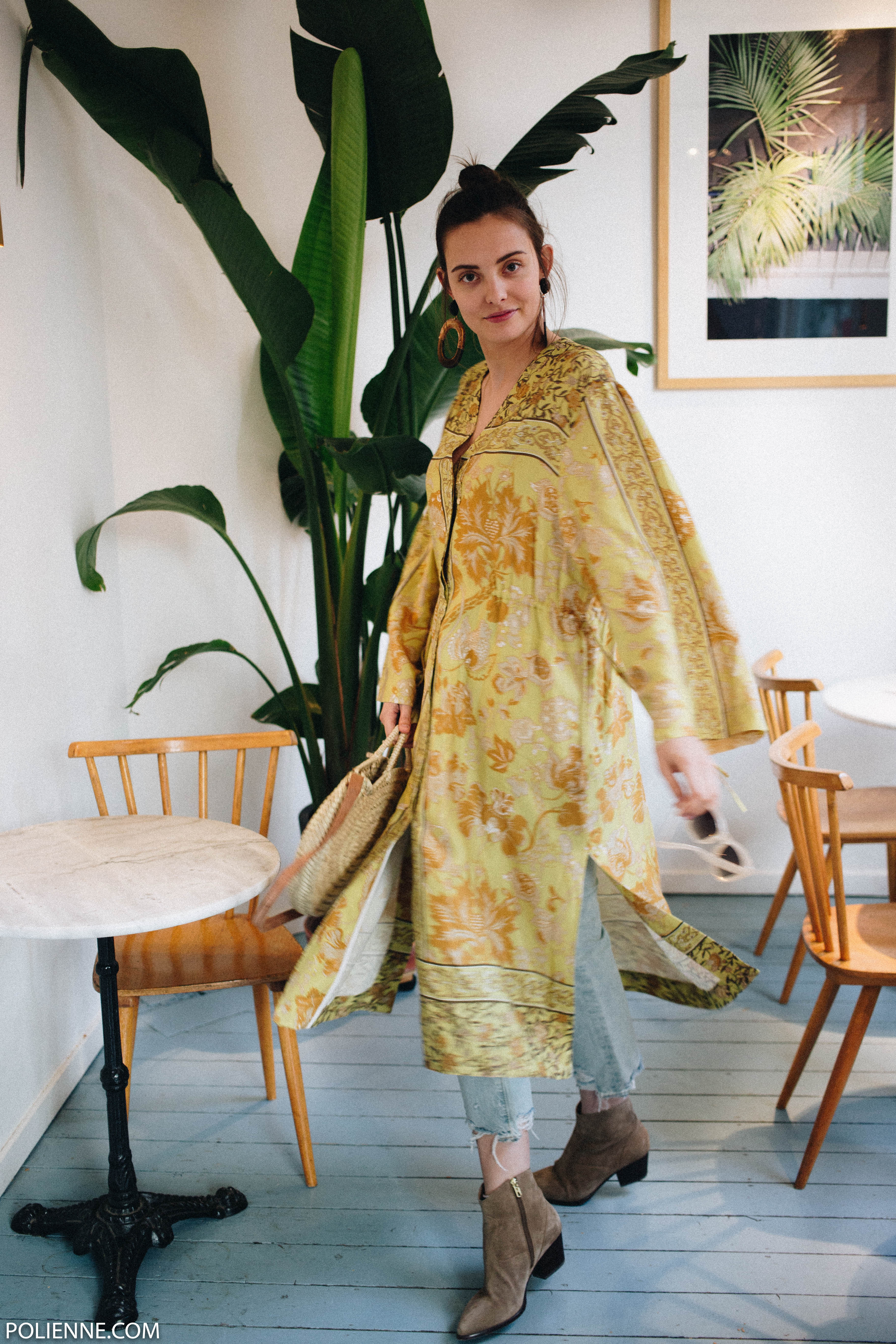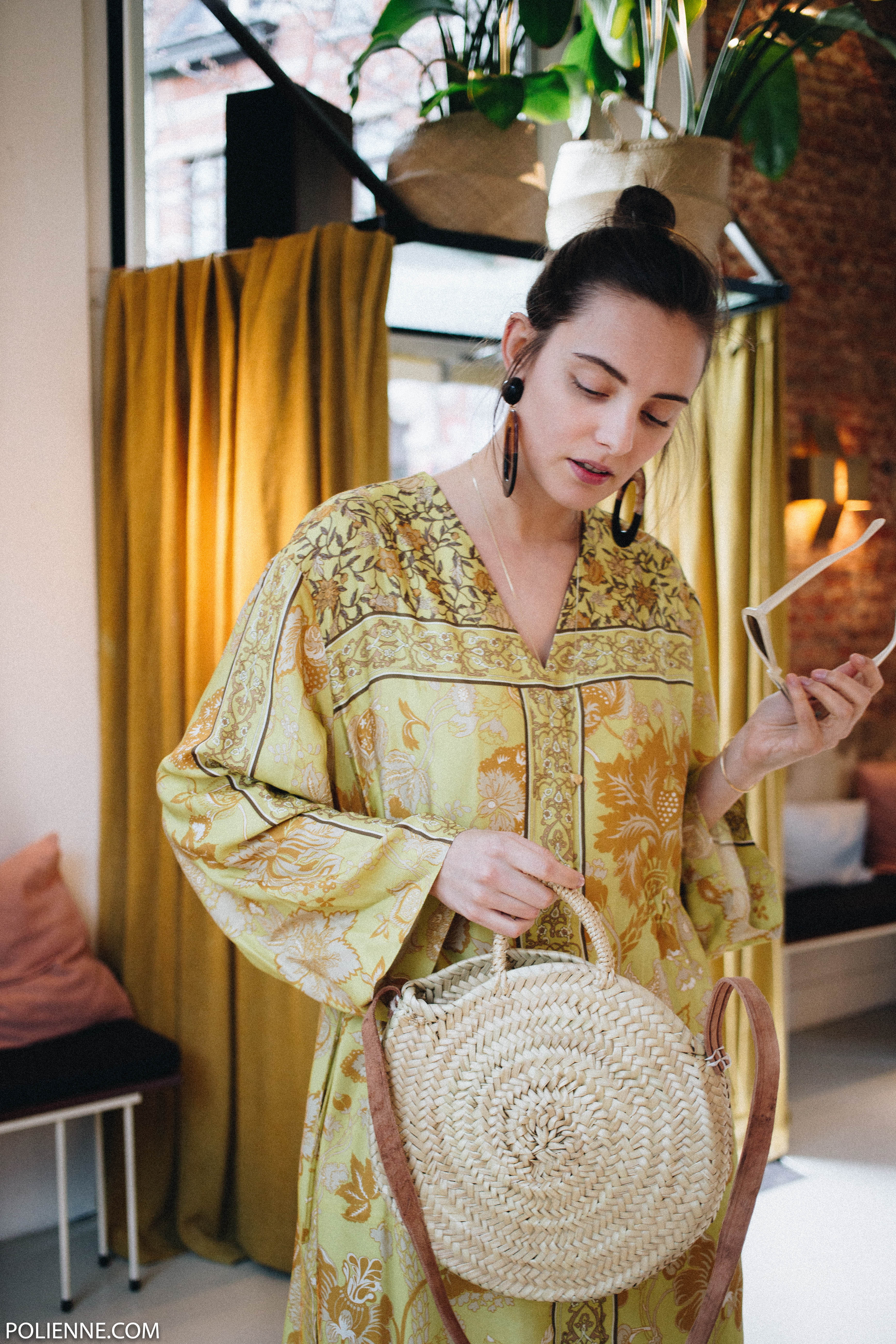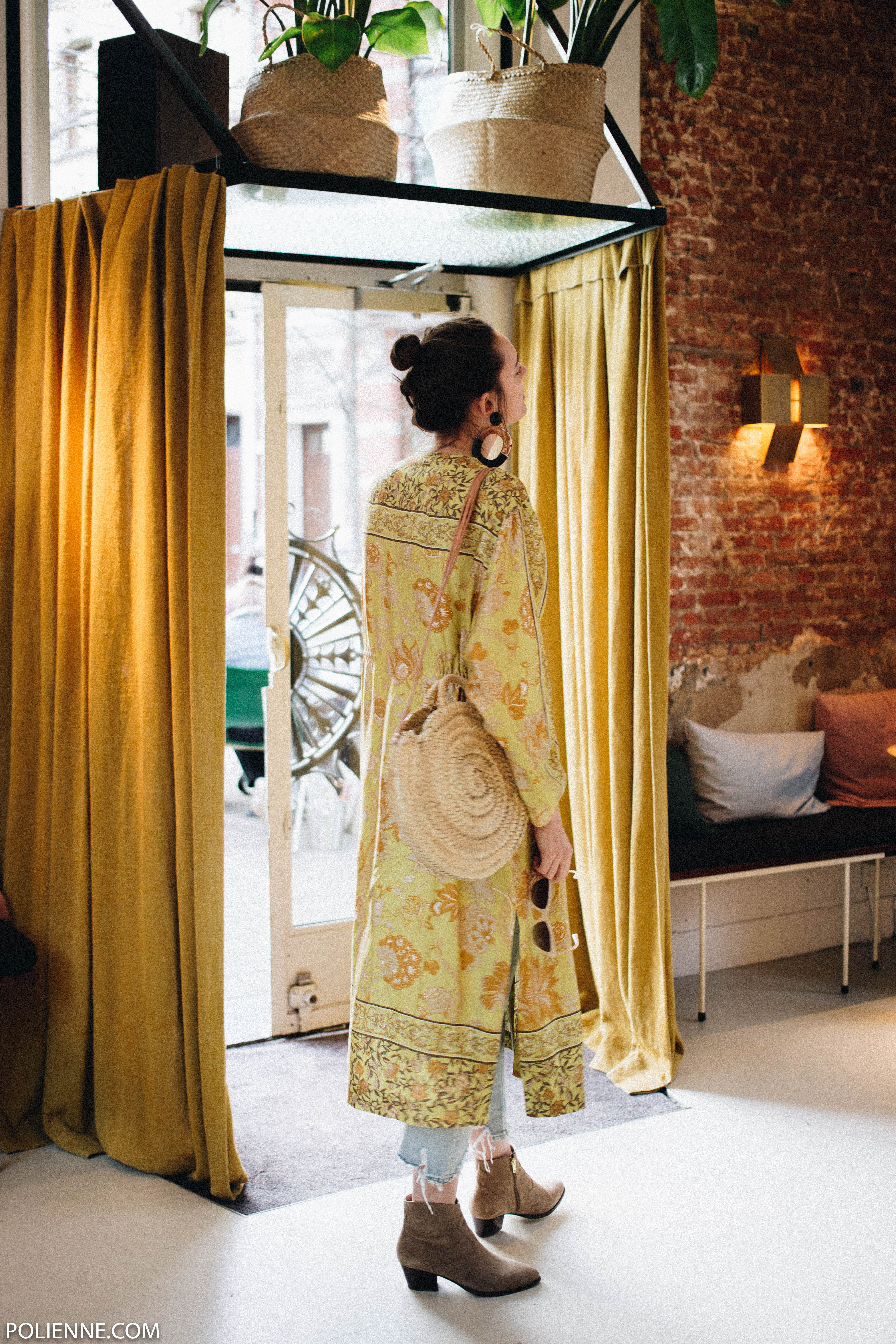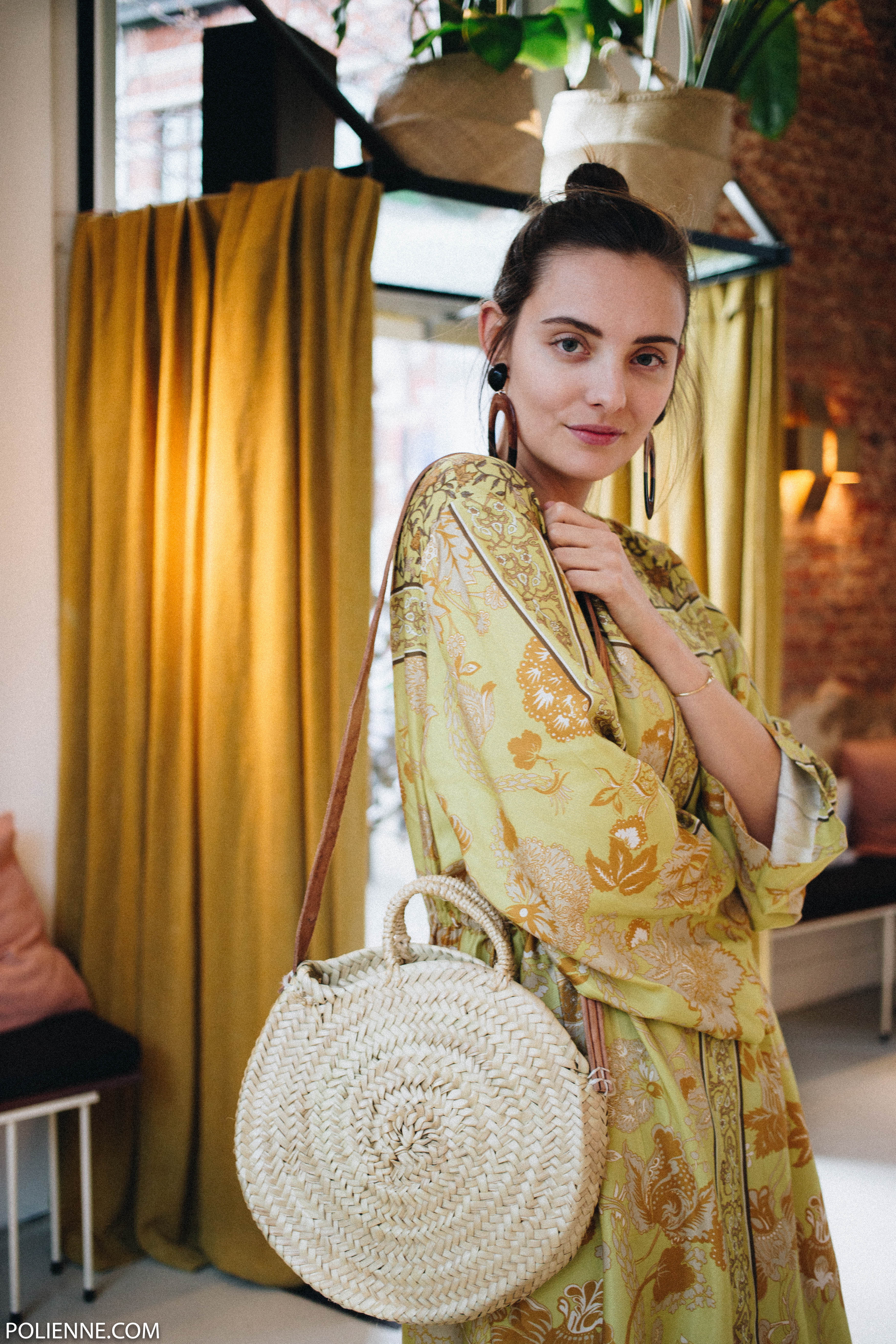 H&M V-neck kaftan dress, AG JEANS c/o denim, ASH boots, UNKNOWN straw bag (from Morocco), MANGO earrings
Photos by Sacha