With this outfit I'm doing a major throwback to a lot of my 2012 preppy looks, but as you can see, it has grown on me since.
Remember the days I was absolutely fond of the preppy style and would walk around with overknee socks and berets on a daily base? You can catch some glimpses of these fabulous outfits in my anniversary post right here! During Winter I often go back to a certain preppy chicness, but this time I feel like I've created the best version of it so far.
This beyond awesome suit does help, I must admit 😉 I haven't seen anything quite like it, but I do know that it brightened my life the moment it arrived on my doorstep. It's by a Danish brand called Munthe, that was so kind to let me choose a fave look from their collection. The suit is a bit above my usual price range, but hey, for the holidays we all deserve something special, right?!
Anyway, I wore it for an afternoon of strolling and catching up with one of my besties! Yup, this fab suit is perfectly suitable for regular weekdays too. (see what I did there?)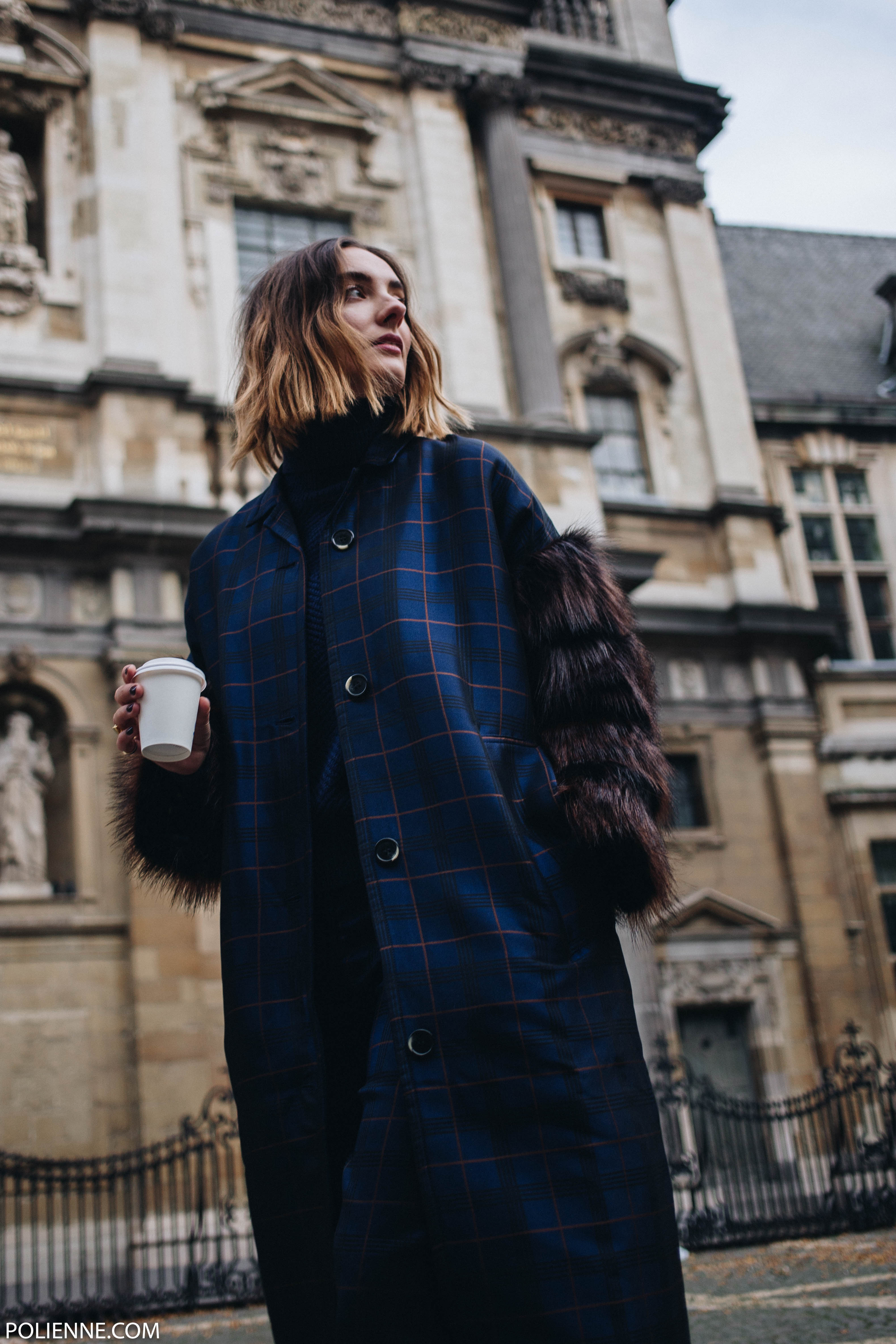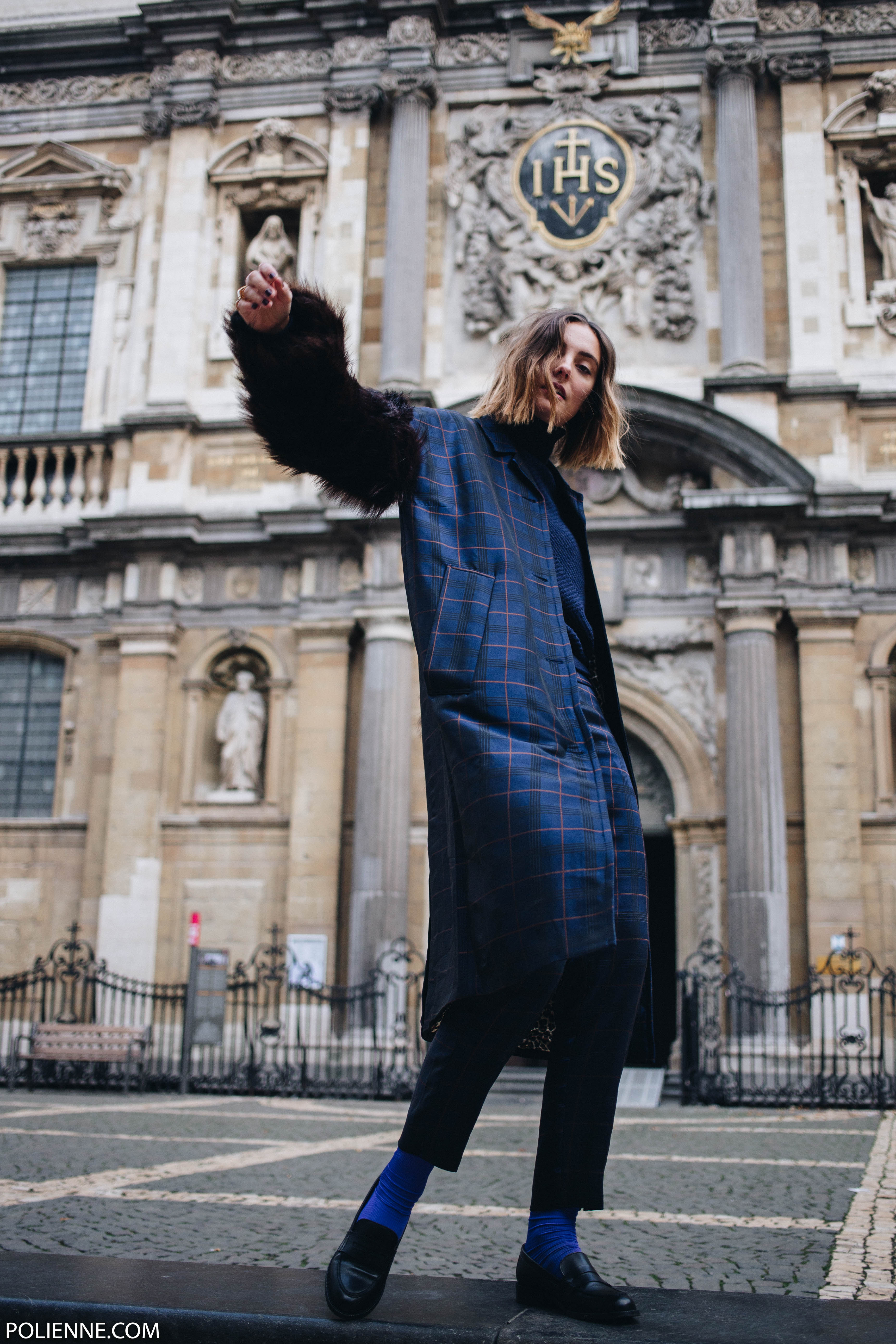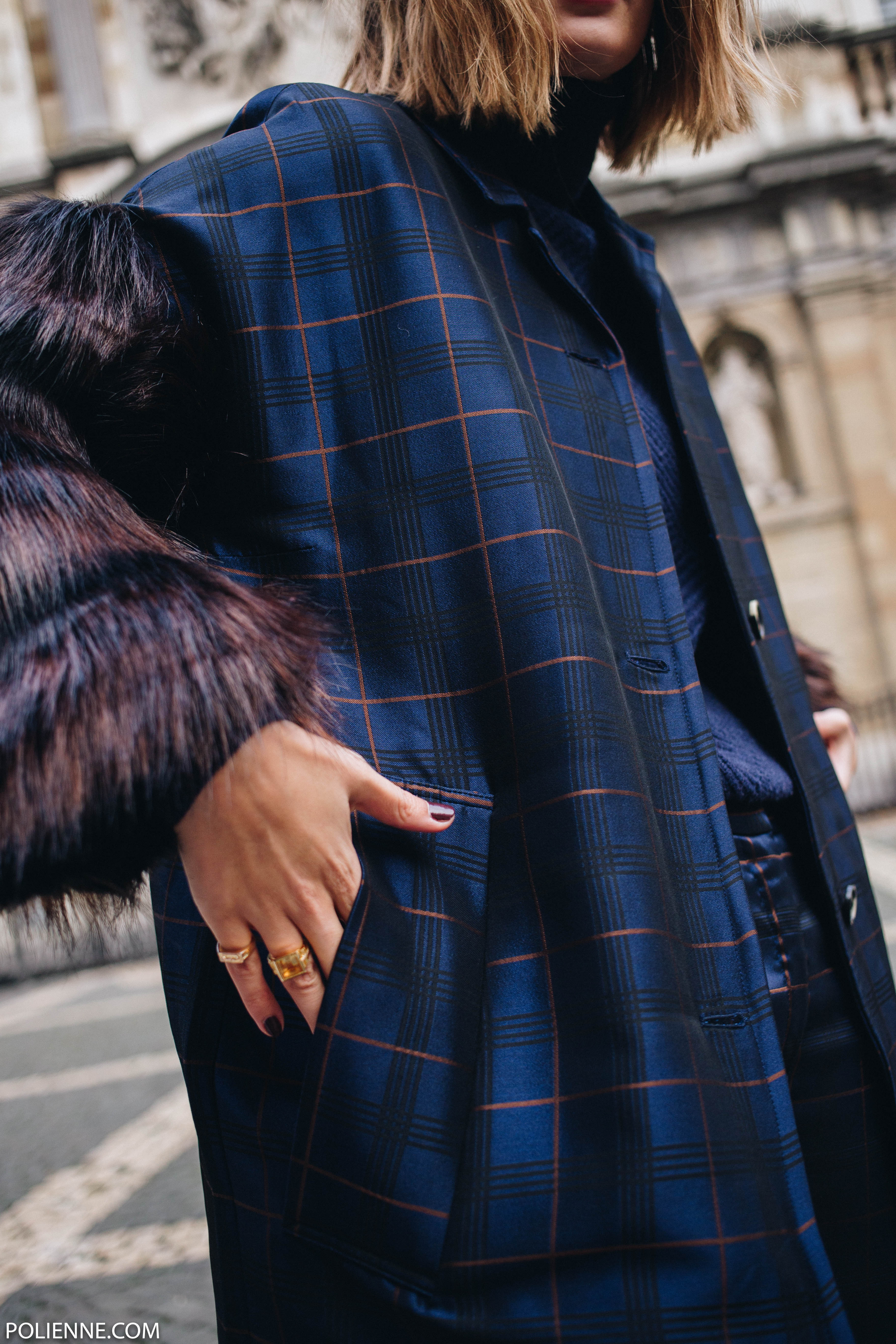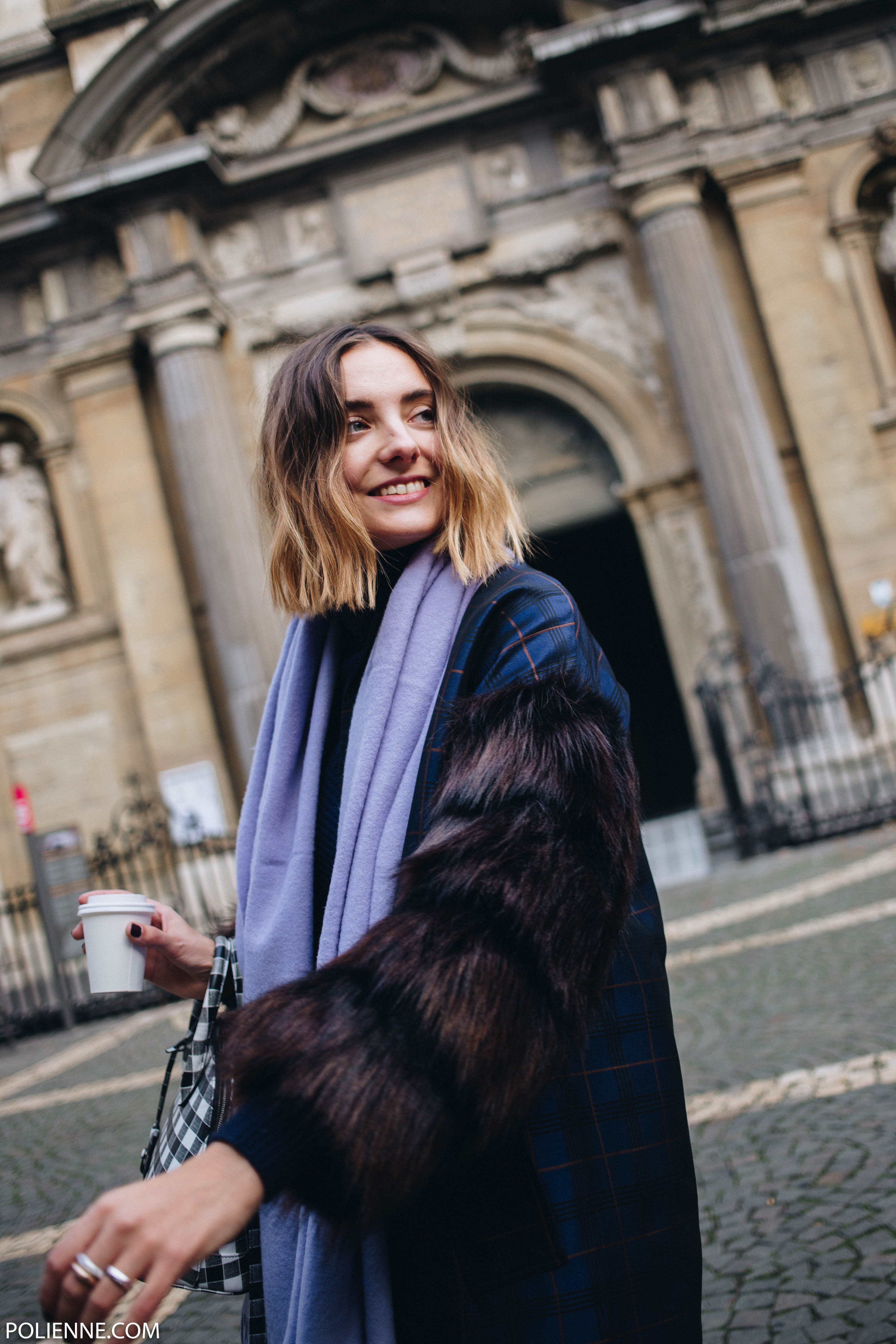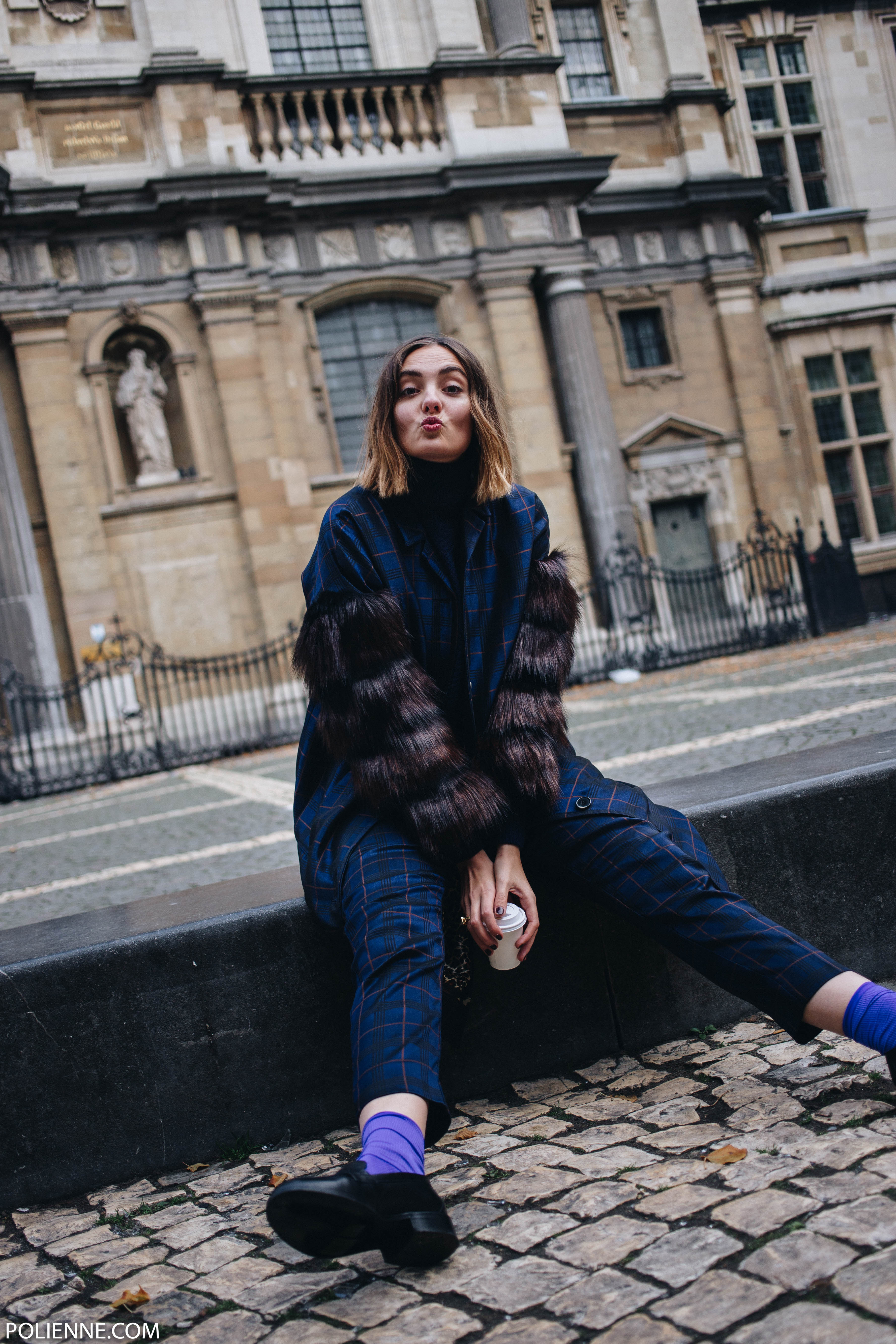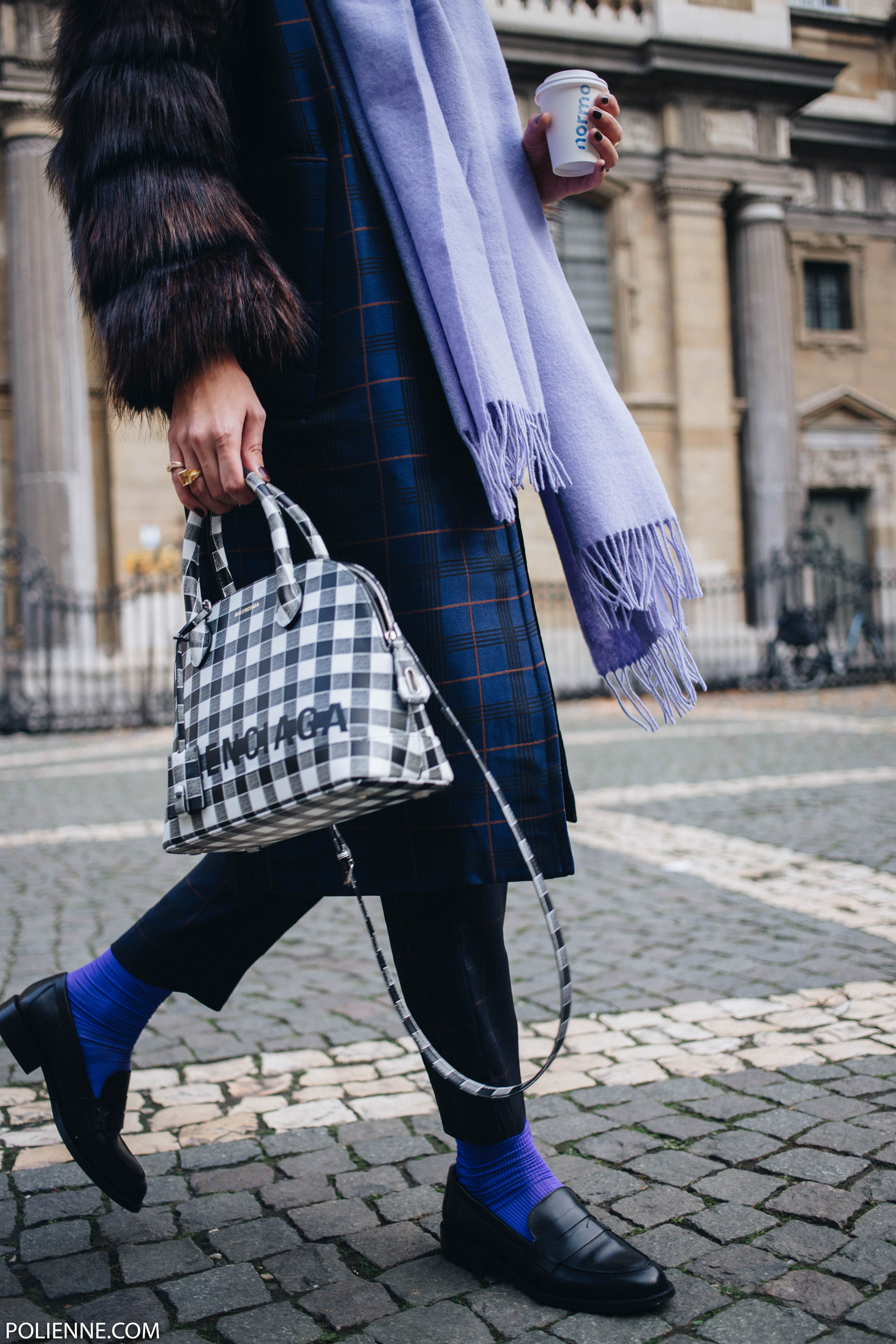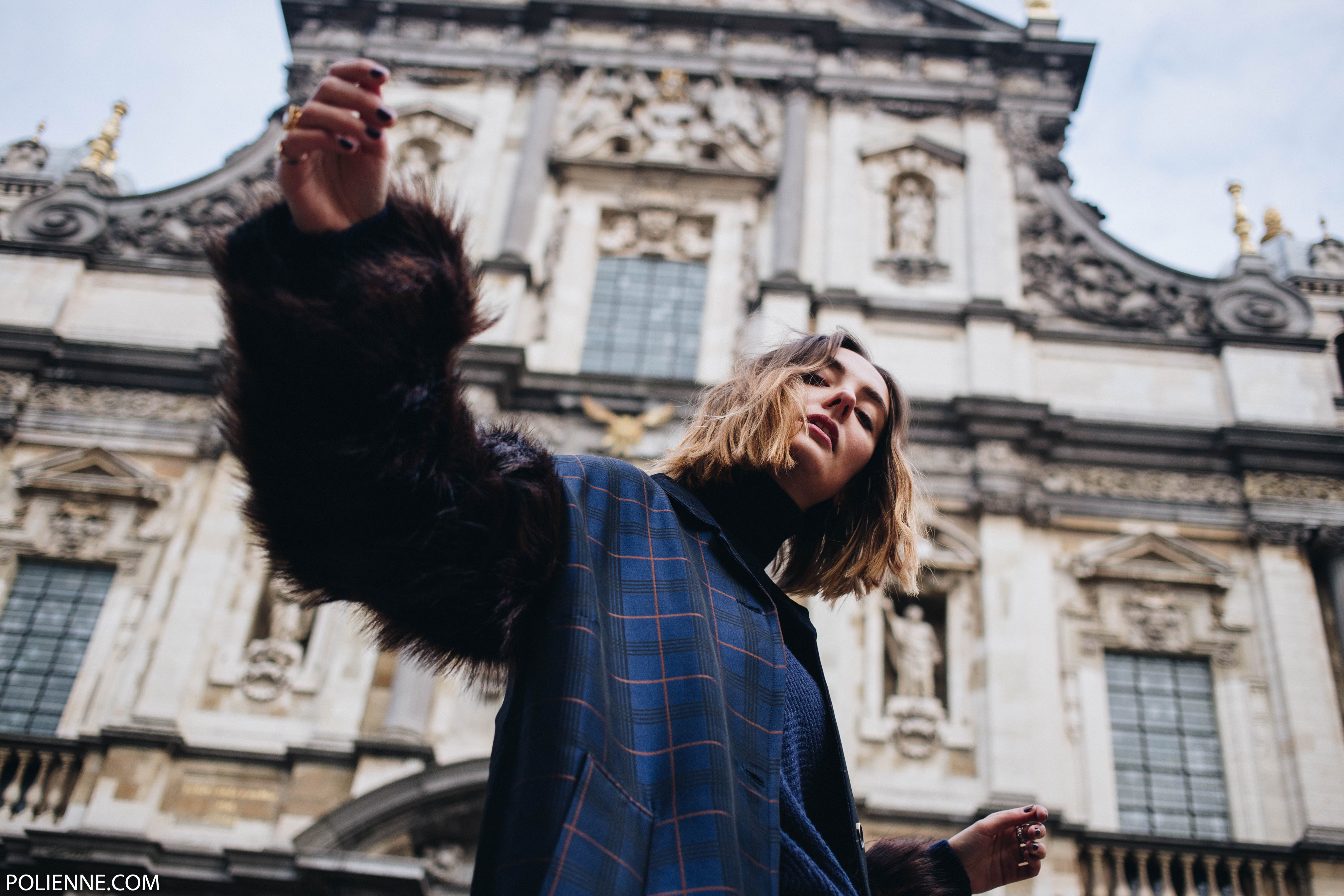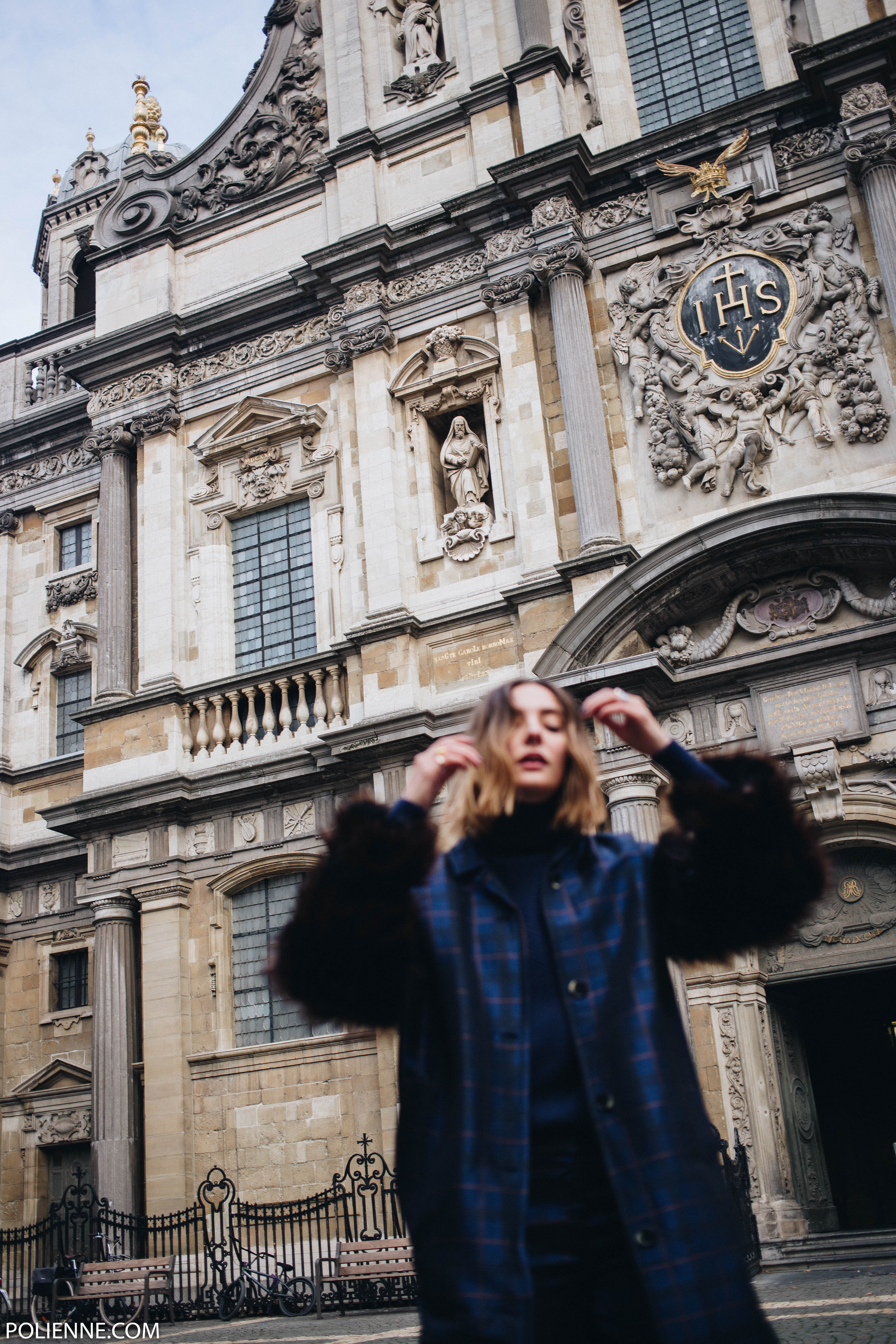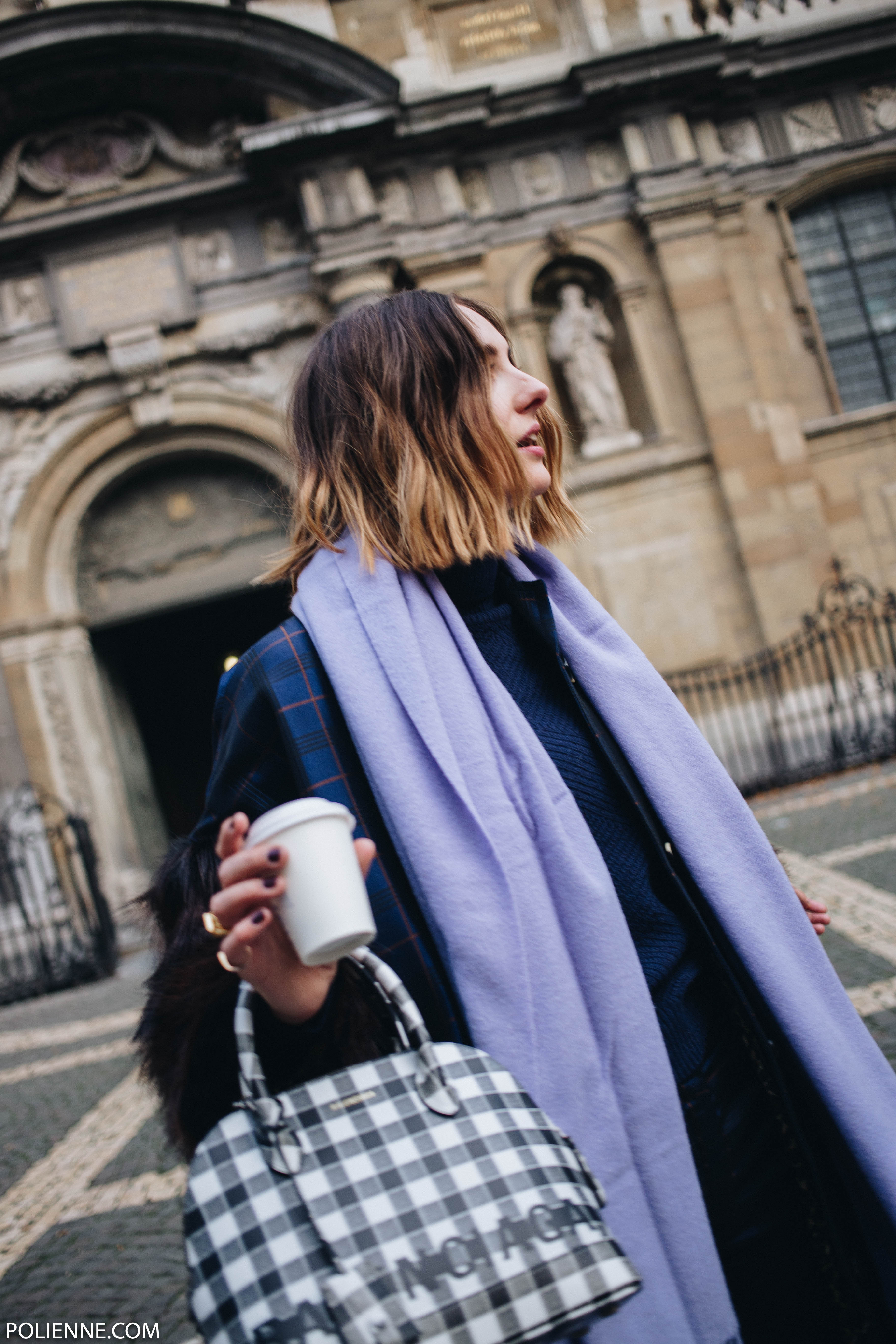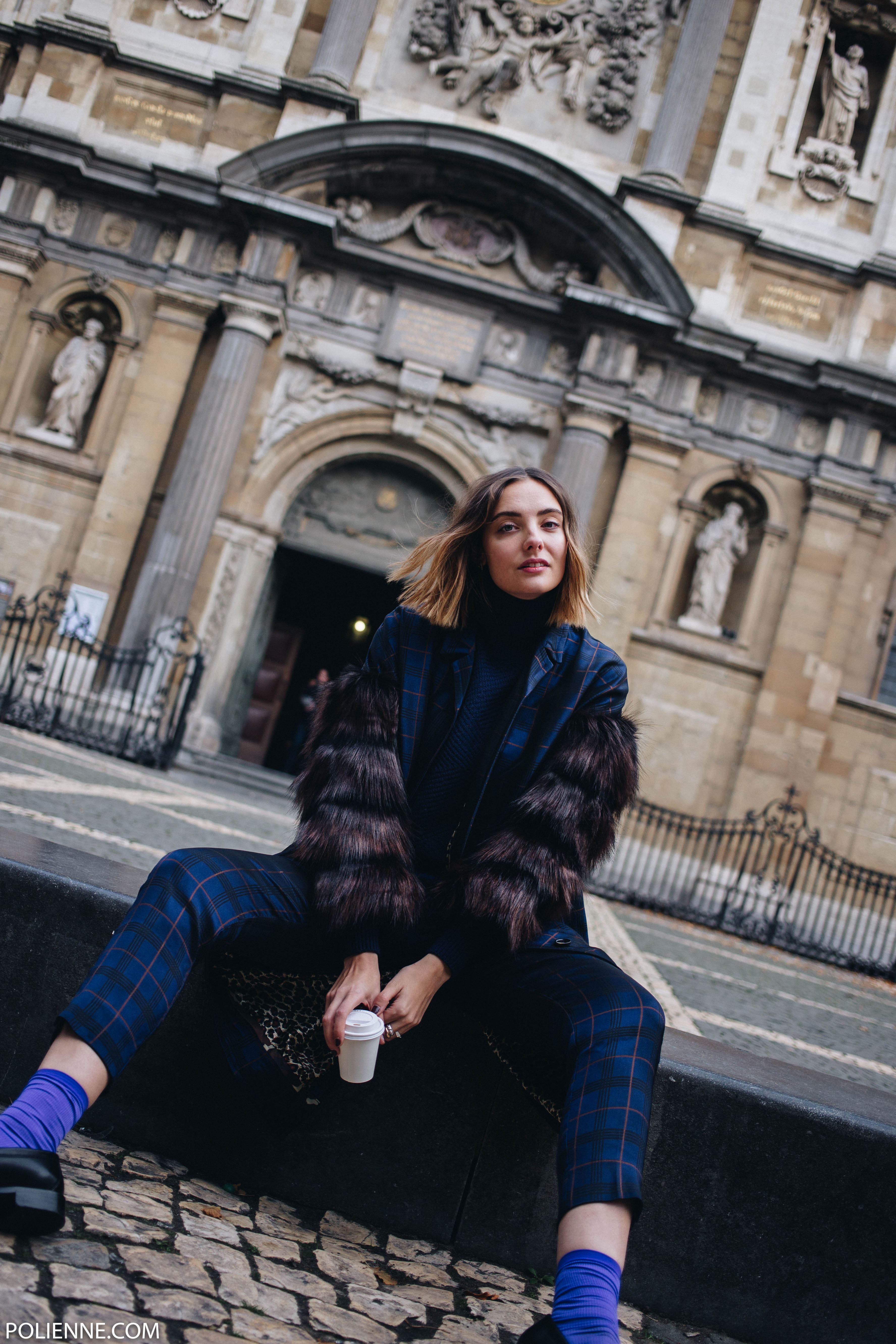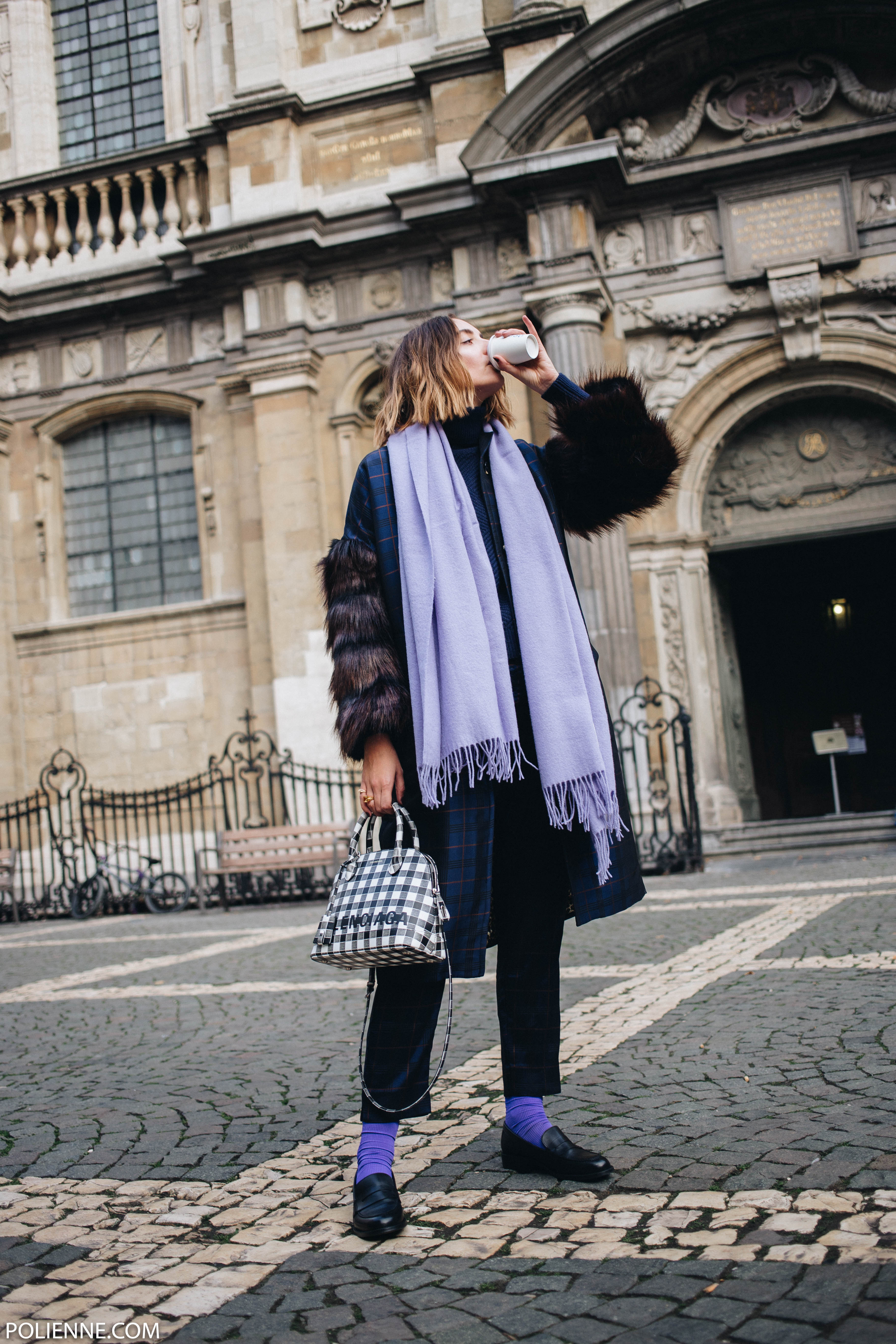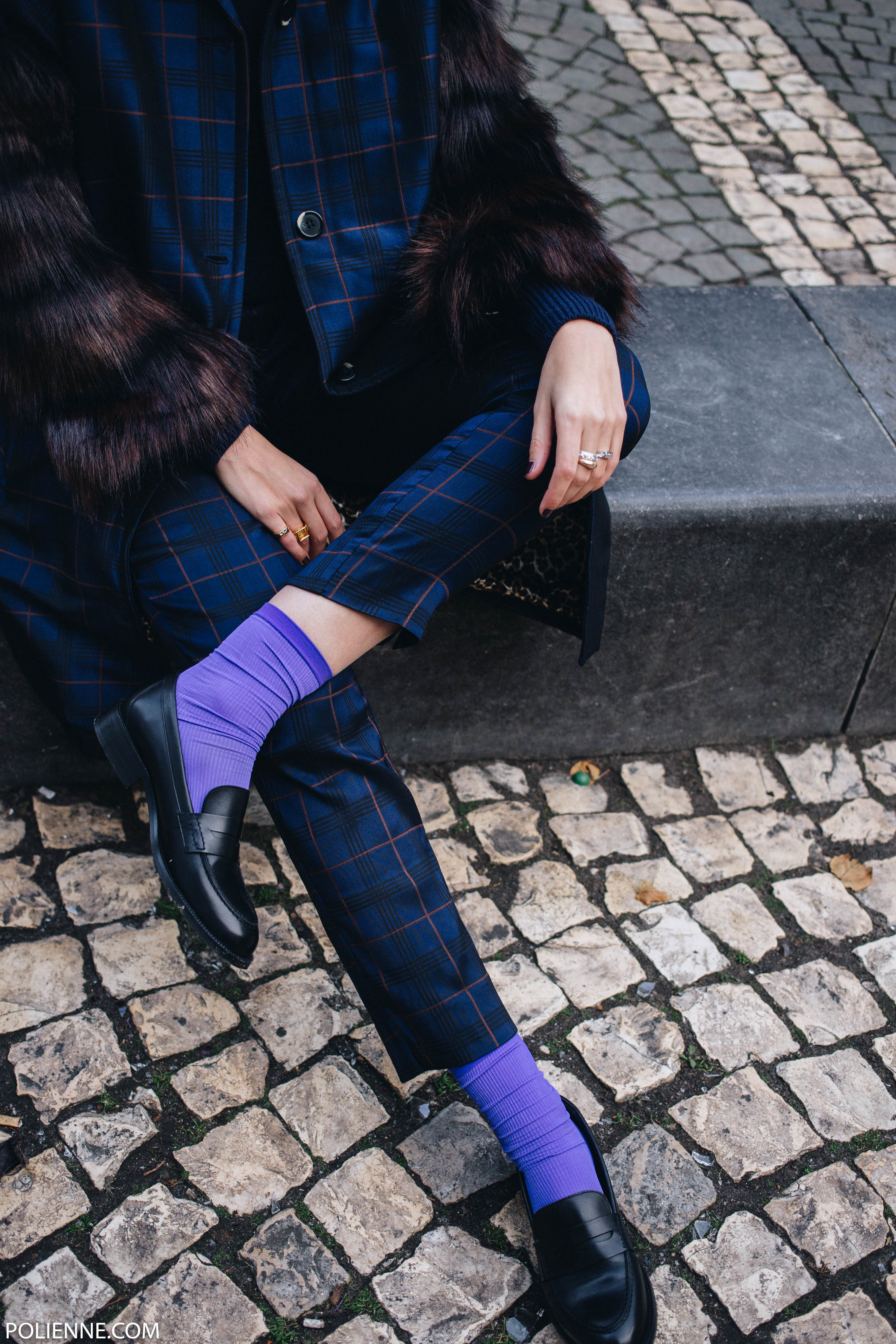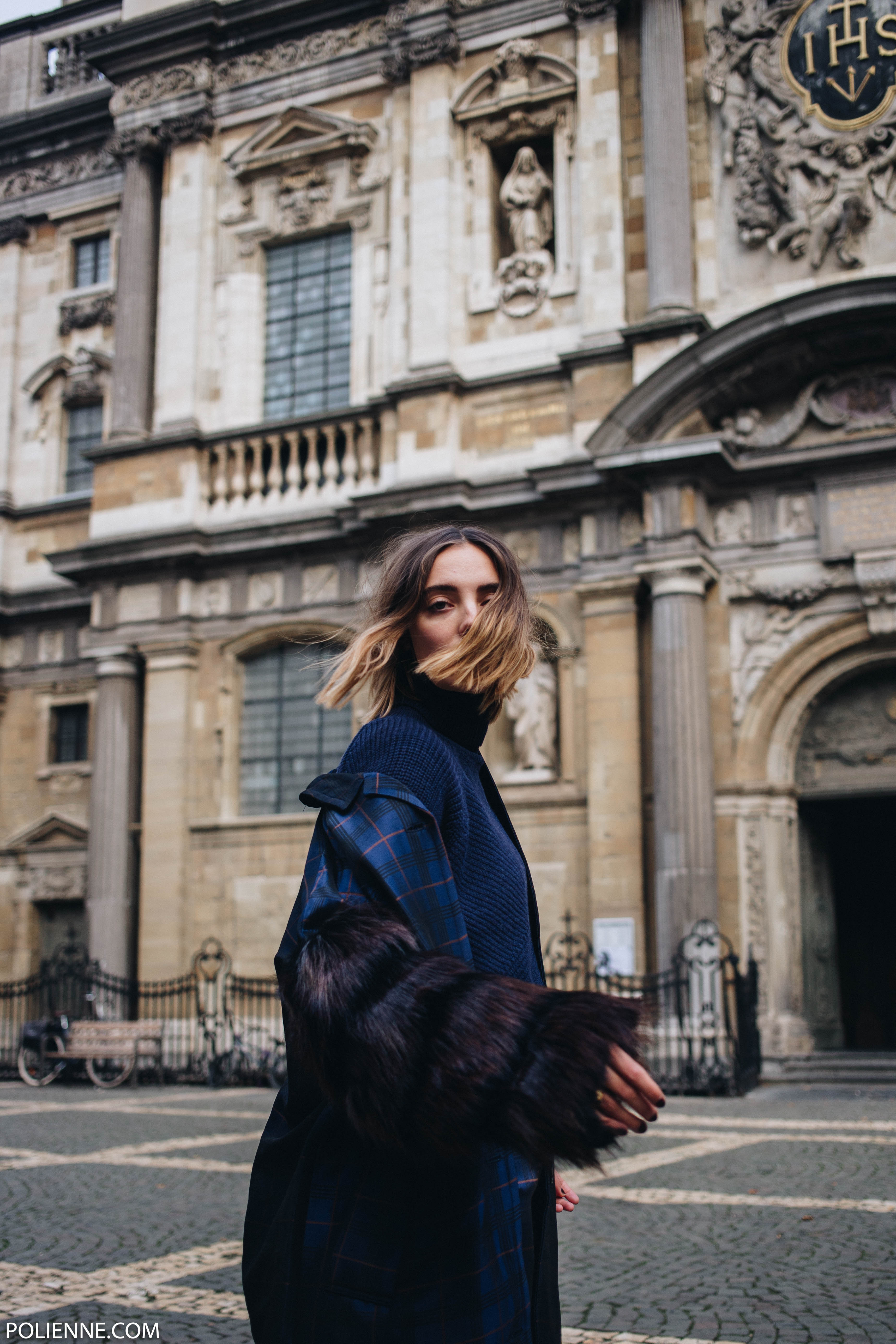 MUNTHE (gifted) matching coat & trousers, TARA JARMON (gifted) turtleneck knit, ARITZIA (gifted) scarf, WEEKDAY socks, LA REDOUTE loafers, BALENCIAGA bag (via Sevens Gent)
Photos by Lisa M.
What do you think: a yay or nay for the return of preppy chic?