We're on a party roll! I selected 5 essential items that you can't miss out on during the holidays…
Earlier this week you've read that this casual person will be going ALL out during holiday season — in terms of food comas and dressing up! And since many of you will too, I figured I could present you some cool pieces to start building your outfits around. Your party wear should be an investment too, and not something you throw away after two events. Concretely, I chose 5 essentials with a party twist that are keepers for the rest of the year.
1. The sequin turtleneck
Let's kick off with the most classic partywear material: sequins! I always find sequins pretty difficult to wear (except for earlier this week hehehe) since they can look pretty cheap. But THEN I stumbled into this classic but edgy way to bring them out either way: a turtleneck. Of course! So simple, so good. The cool thing is that it looks great on both a sleek pantalon and your boyfriend denim.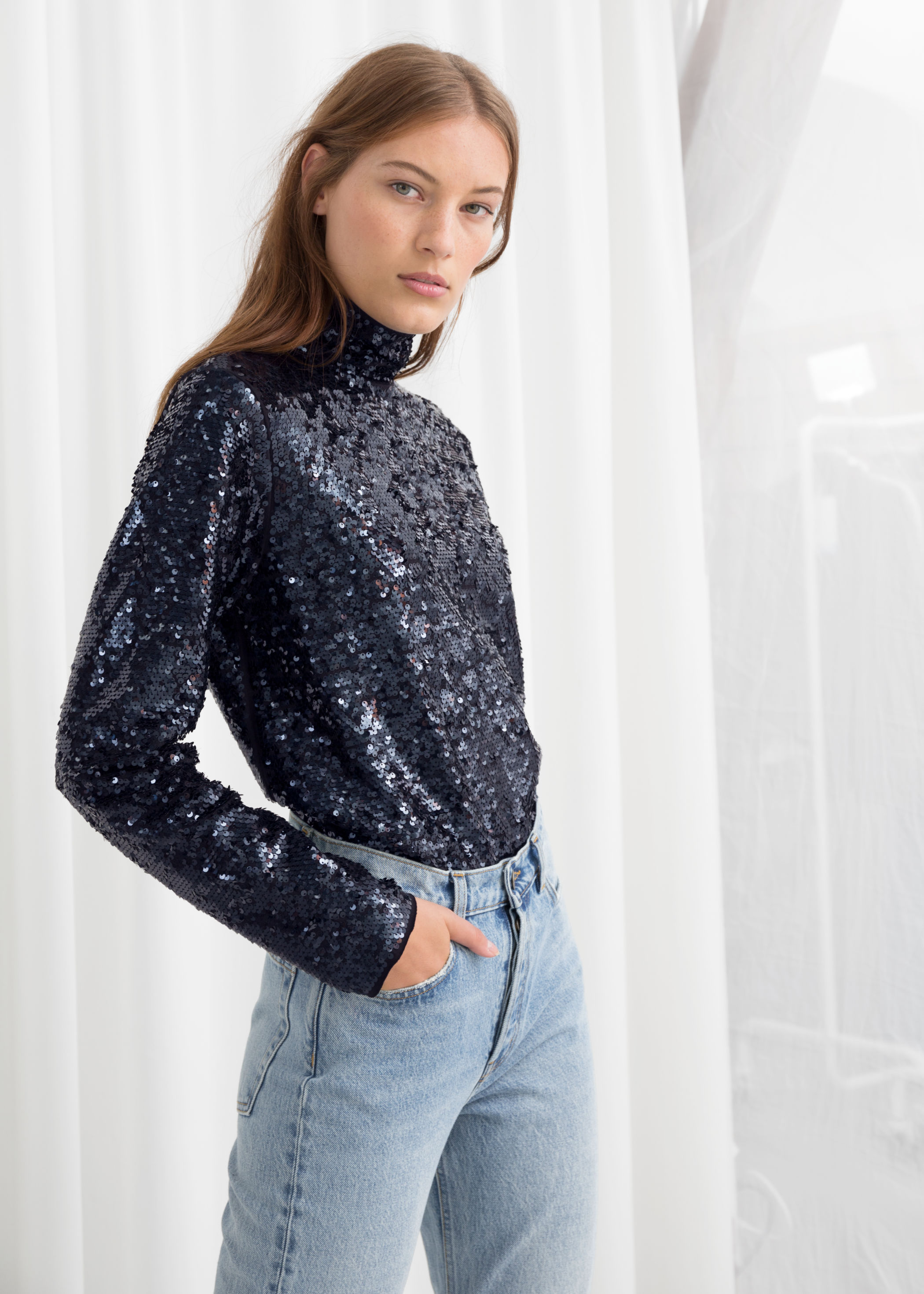 2. The glitter skirt
And it's not your typical glitter skirt! Instead, I'd opt for a long rib knit skirt like this one: nothing feels more comfortable than stretchy rib knitwear AND it looks super chic because of the metallic glitter fibers. Oh, and there's a matchy top as well, for the full ensemble lovers…  Find the skirt here!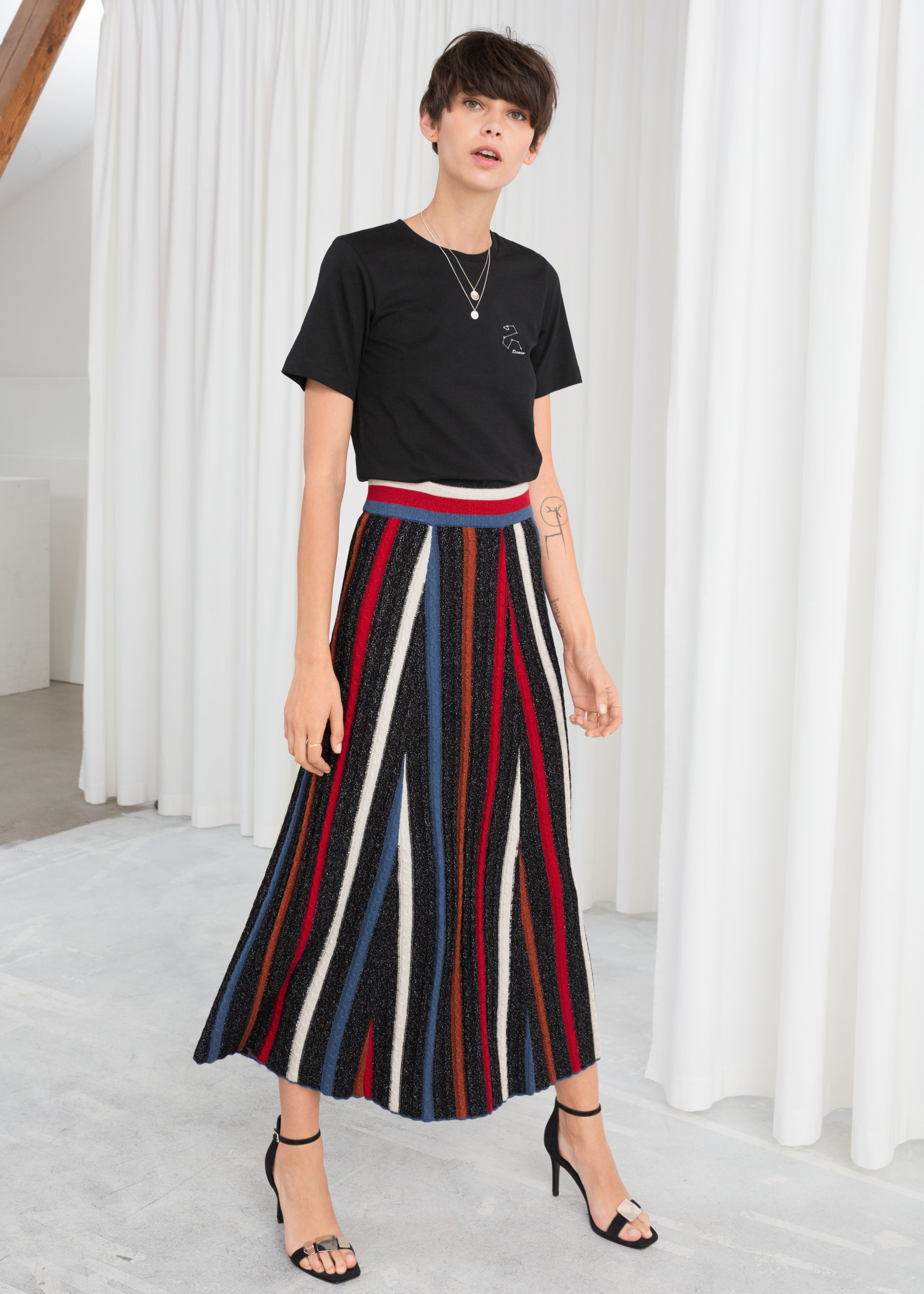 3. The satin blazer
A decent suit is always a win because it can be worn for literally every occasion: a business meeting, fashionable parties or hangouts with friends on Sunday afternoon. This off white silk one serves as the ultimate feminine, fresh alternative to your black suit. The blazer would look awesome with a simple white tee and jeans too!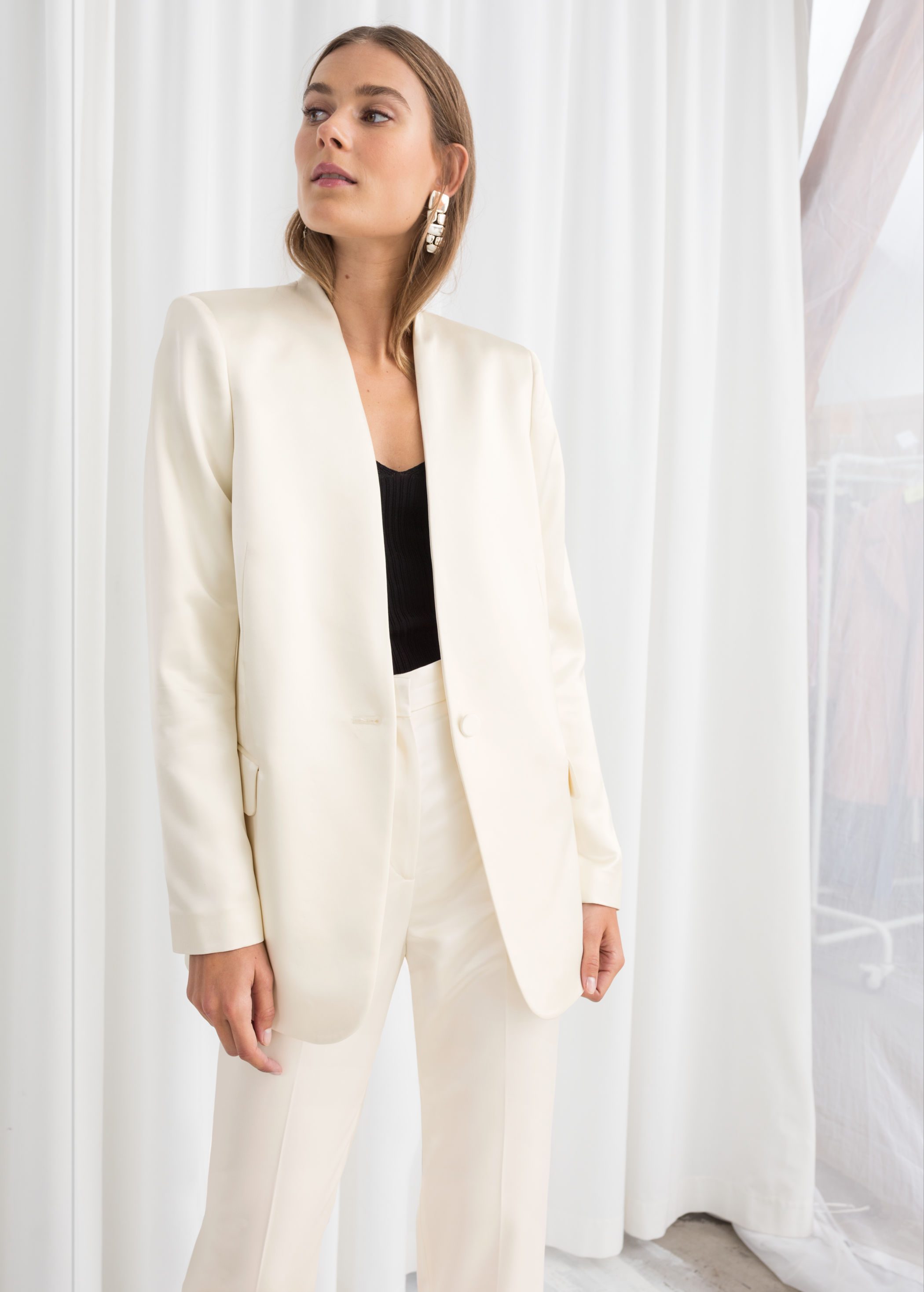 4. The quirky sock boot
Or probably my favourite piece of footwear during the holidays! Oh wait, and during a work week too… These kind of fun-heeled sock boots are not only fab but also very comfortable, making you want to wear them forever and always. Opt for the black version that fits your entire wardrobe, or make a statement with a printed pair!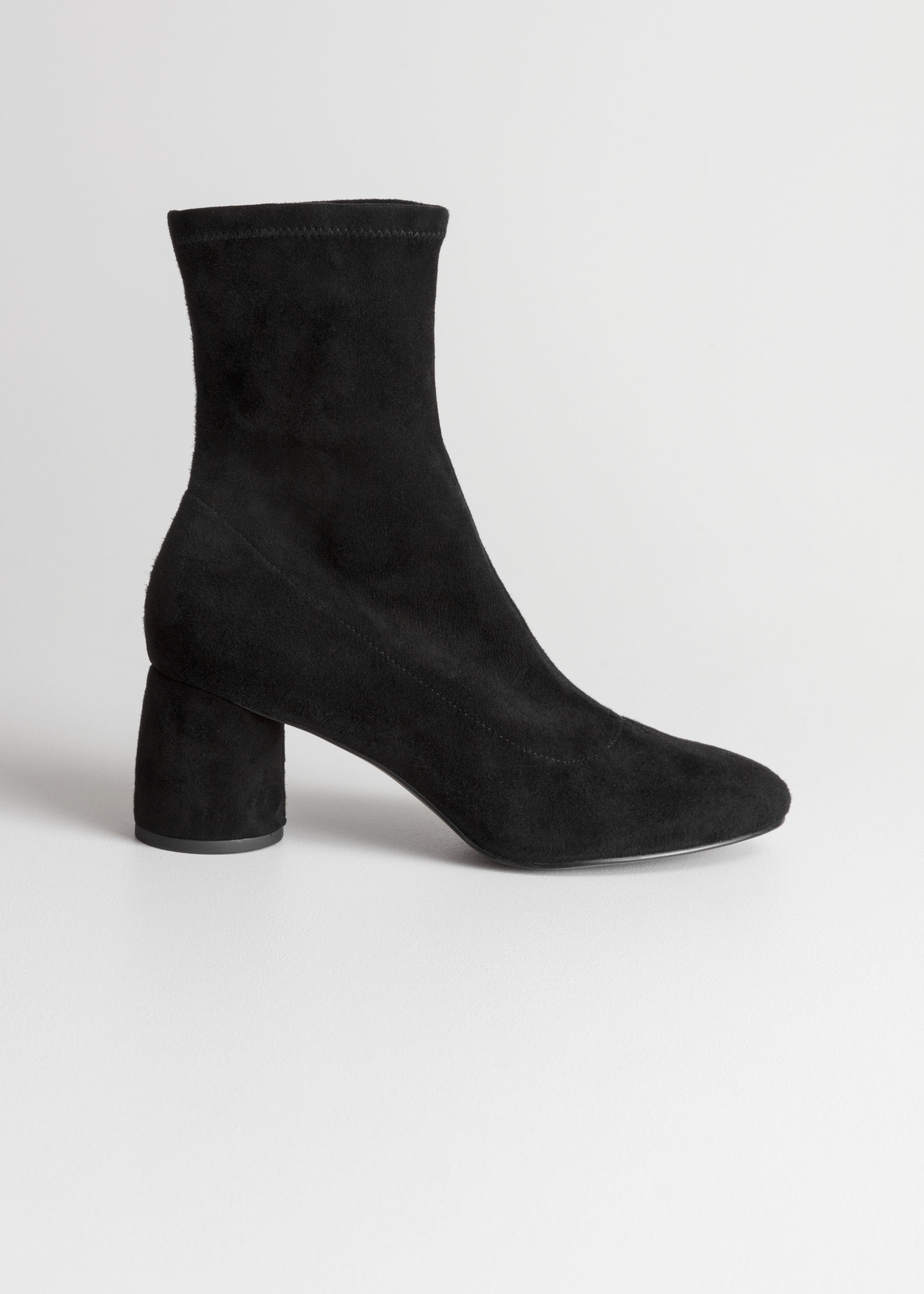 5. The velvet crossbody bag
And finally, a pretty something to stow away your Phone, lipstick and Christmas cookies for the next day. I personally love bold bags and for the holidays we can go all out with fabrics, prints and embellishments. Naturally, I selected a bag that has all 3 of these. But isn't it adorable?! PS: discover its tasseled brother too…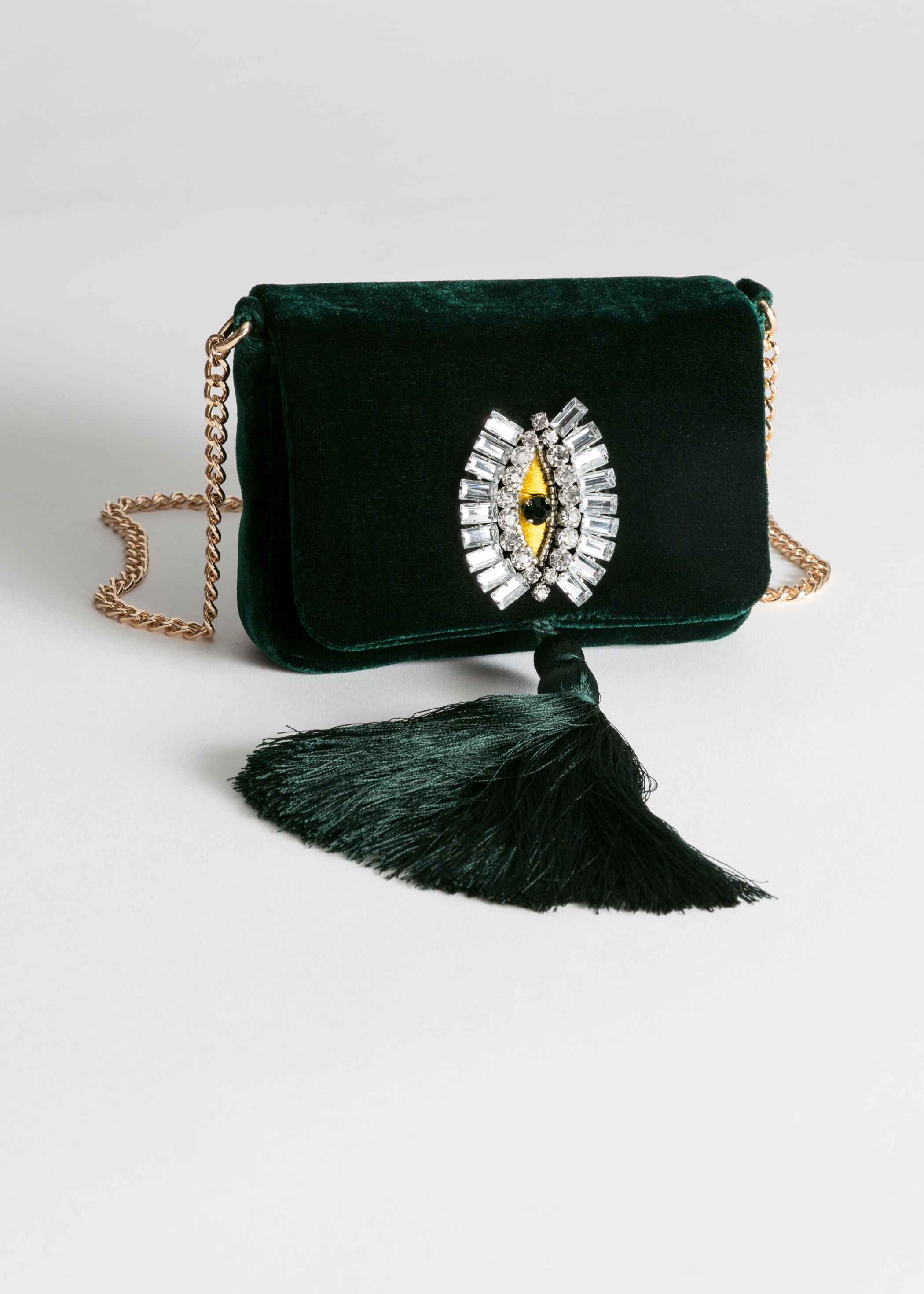 That's it! By picking one of these items and building the rest of your party outfit around it with older pieces, a whole world of new opportunities will open 😉 Happy early holidays from my part!