Well this is probably not what you expected from my first Tenerife post, is it?
Of course the island is sunny, green and loaded with white sand beaches, but it's actually also known for its volcano Teide and the ashtonishing landscapes that come with it! Tenerife was formed by continuous volcanic eruptions that merged together over millions of years, and the visible proof of that can be found at several places, such as the cliffs of Los Gigantes and the natural pools of Garachico.
We visited these natural pools and were super impressed by their raw beauty! Of course I had to shoot my crisp white outfit of the day because it contrasted beautifully with the black lava rocks. Go ahead and take a look!
For those waiting on my Tenerife posts: I'm working on them 🙂 Coming soooon x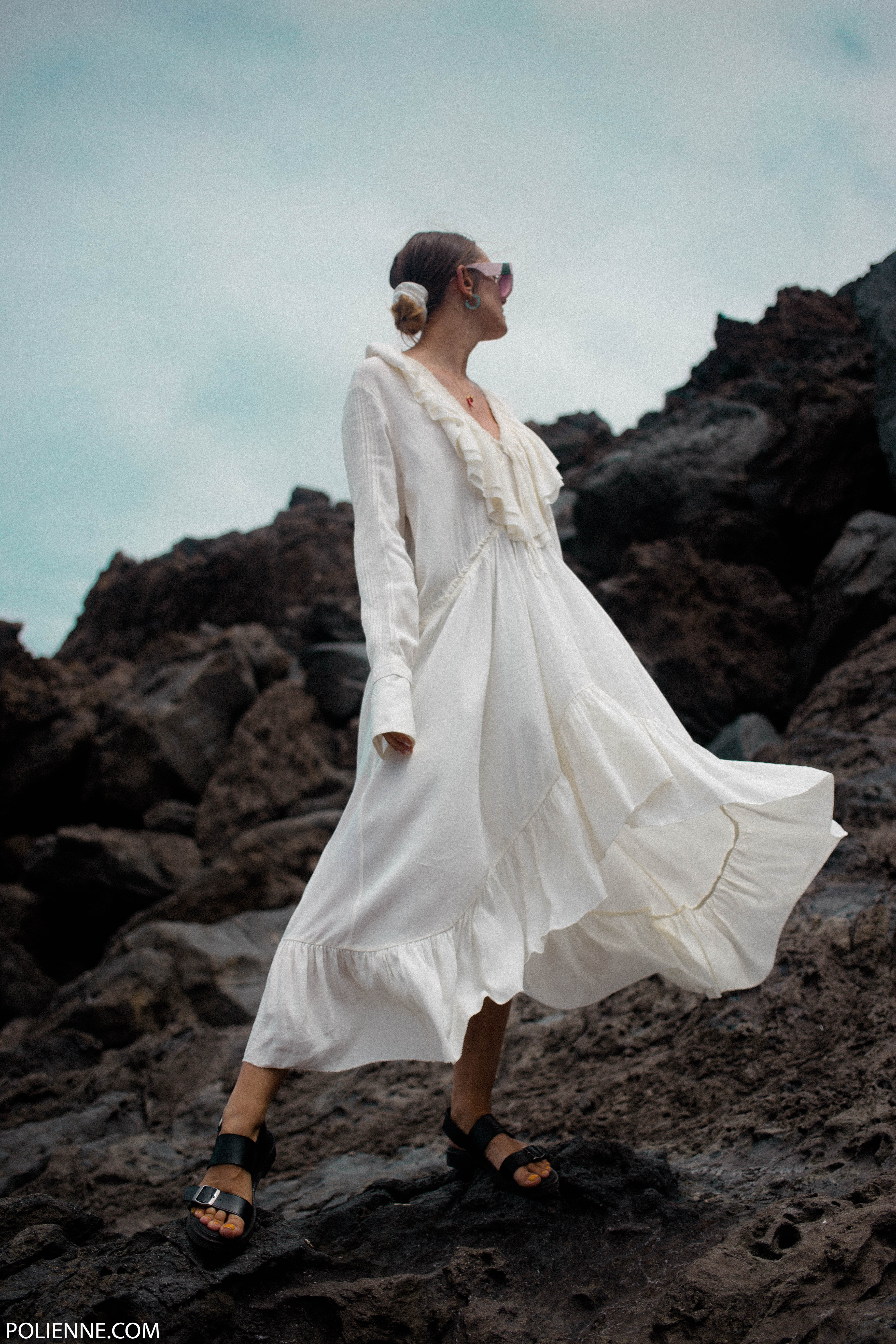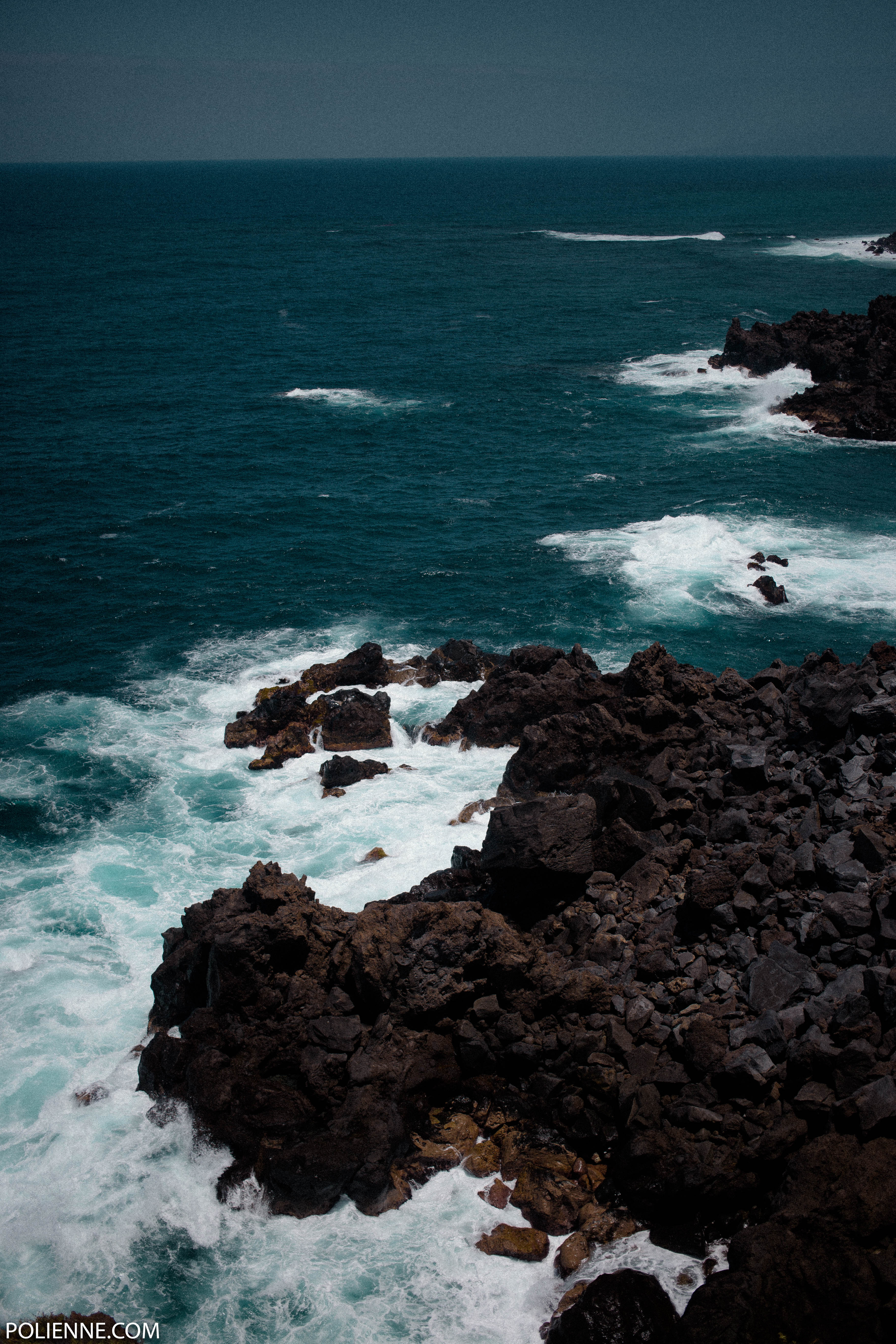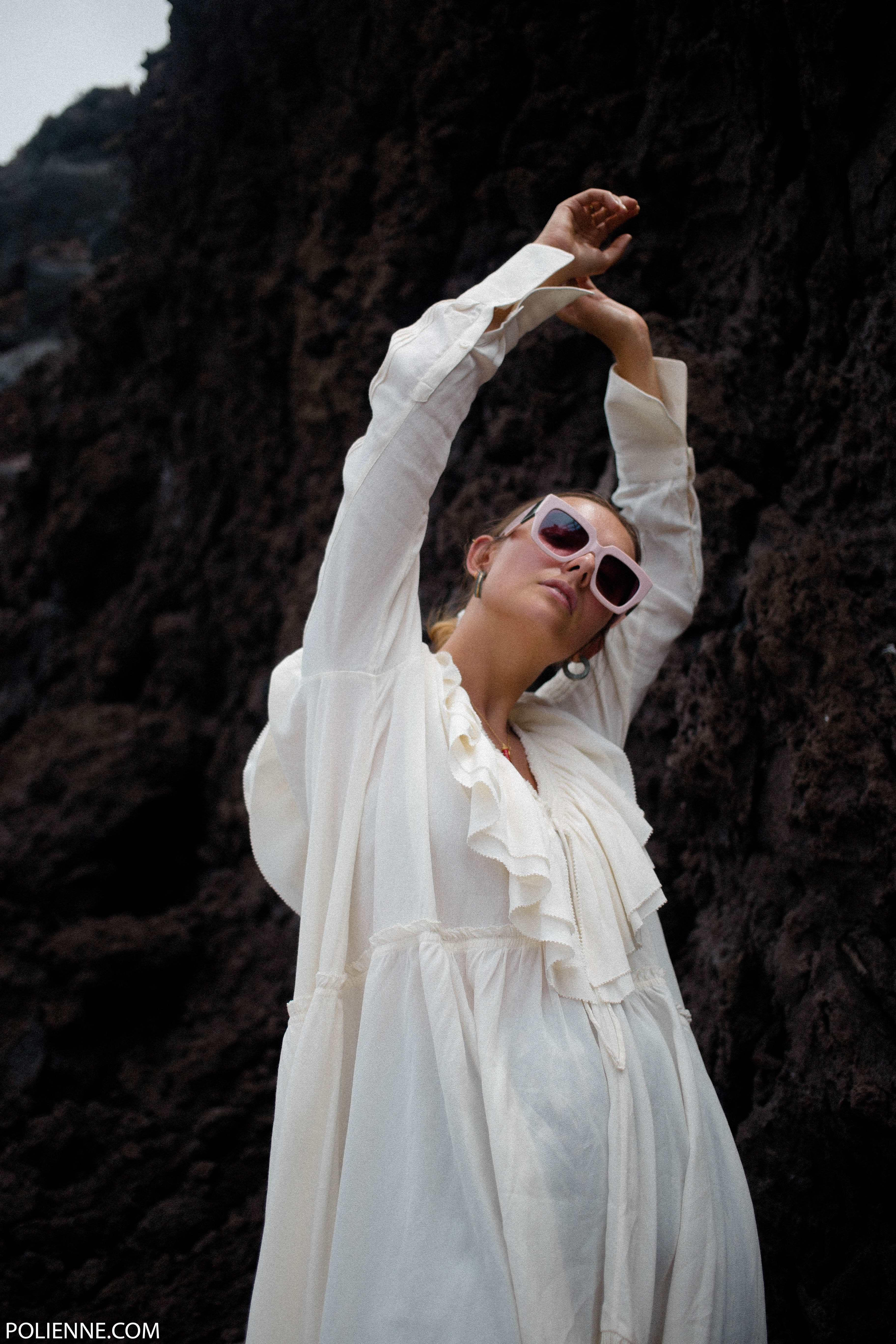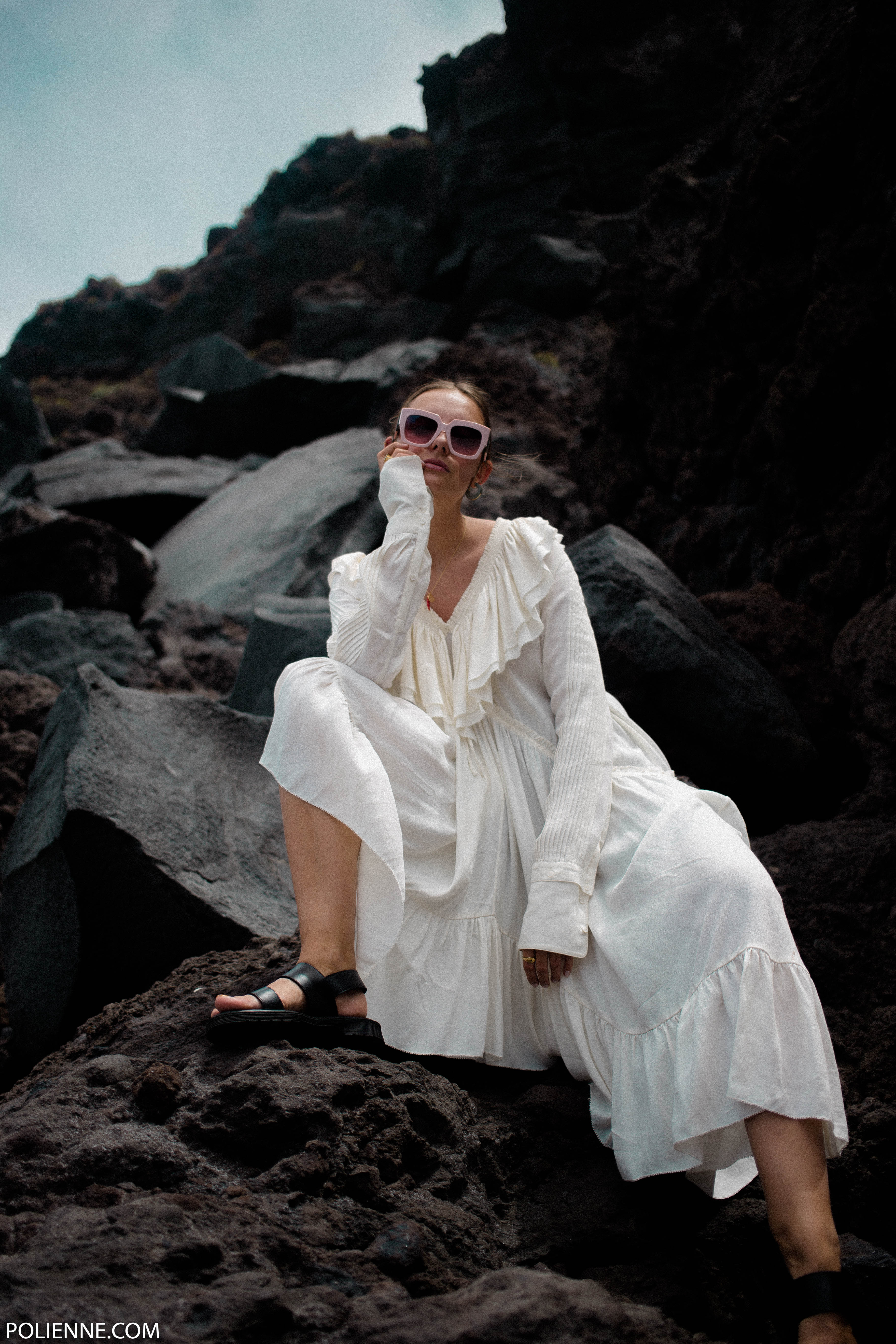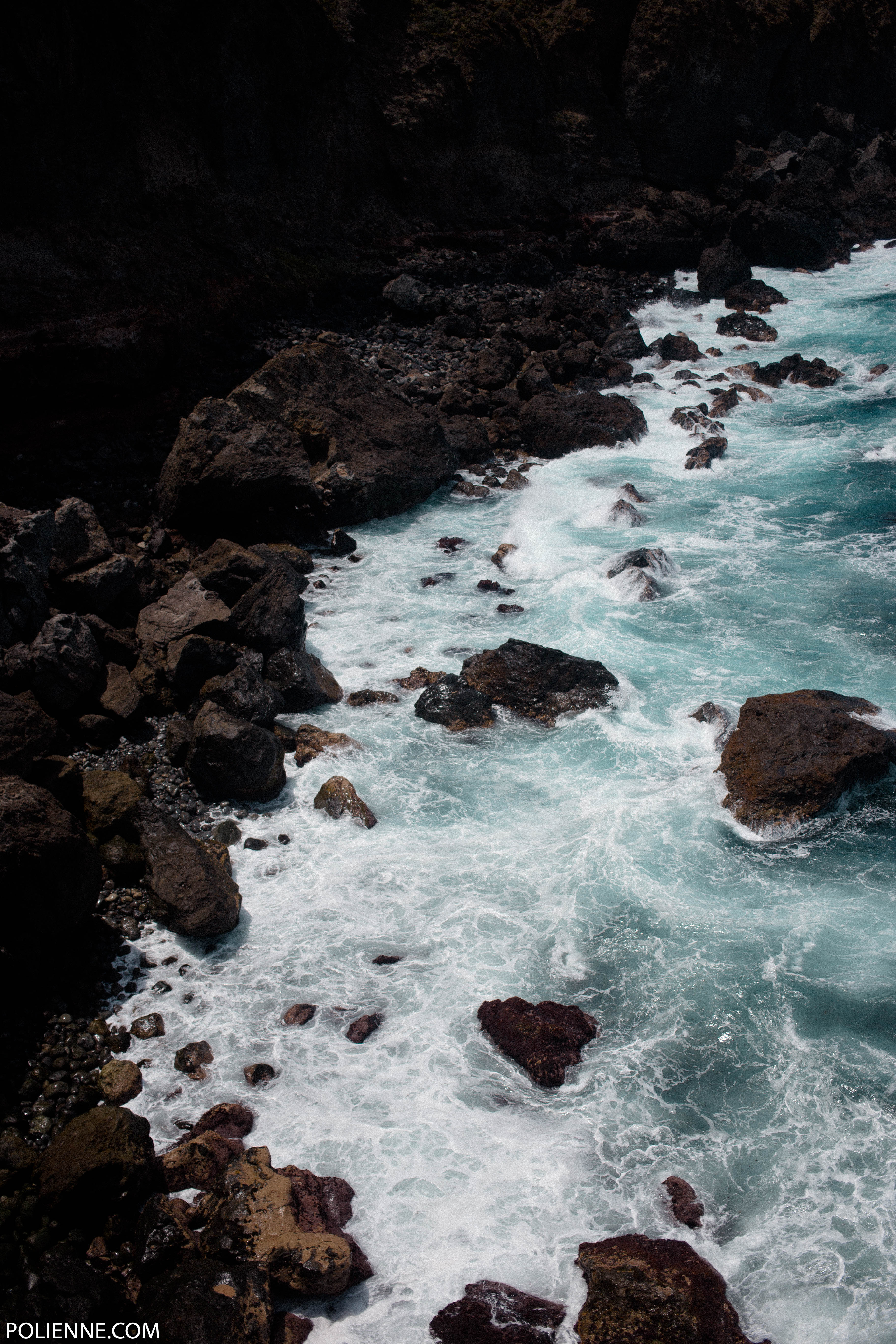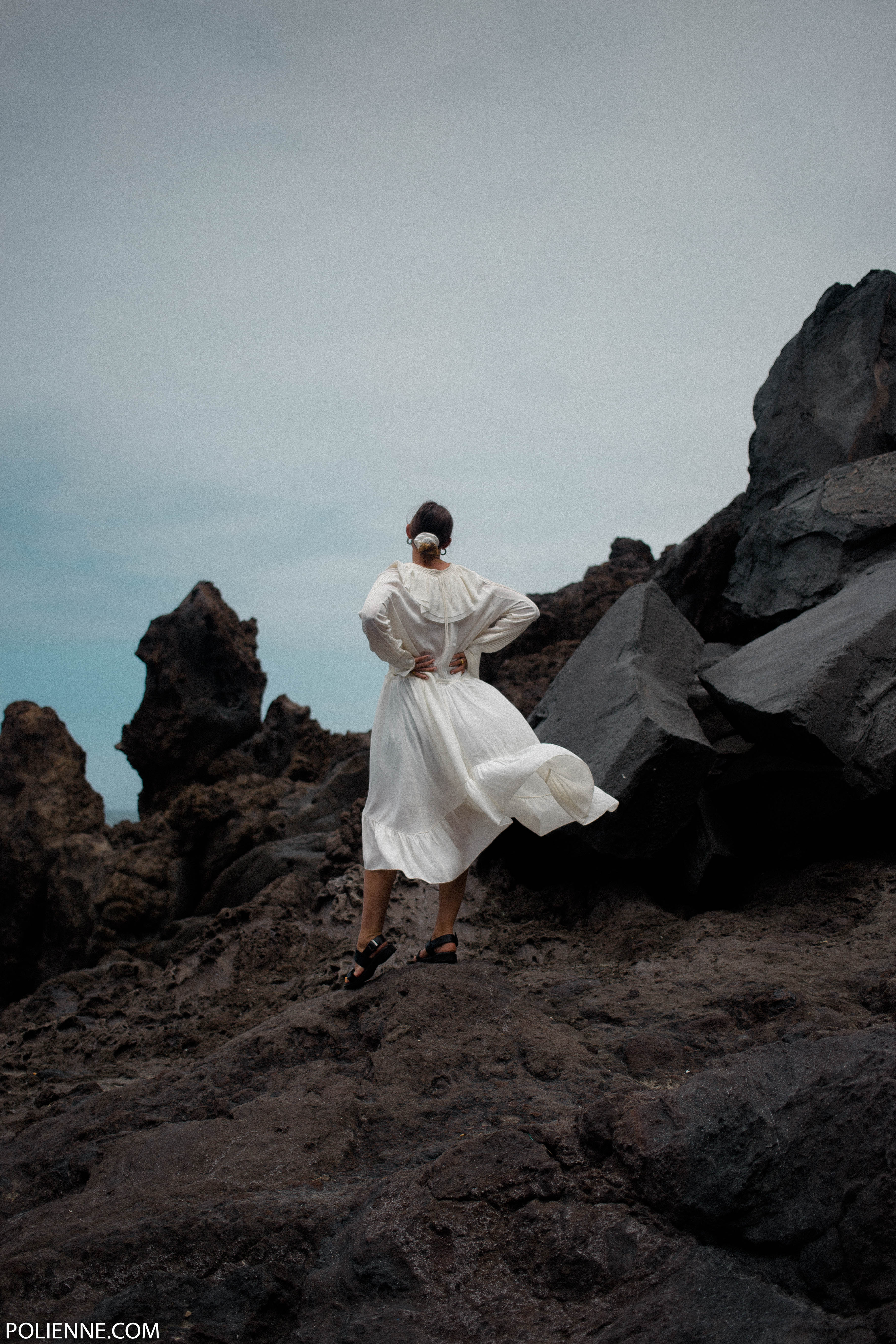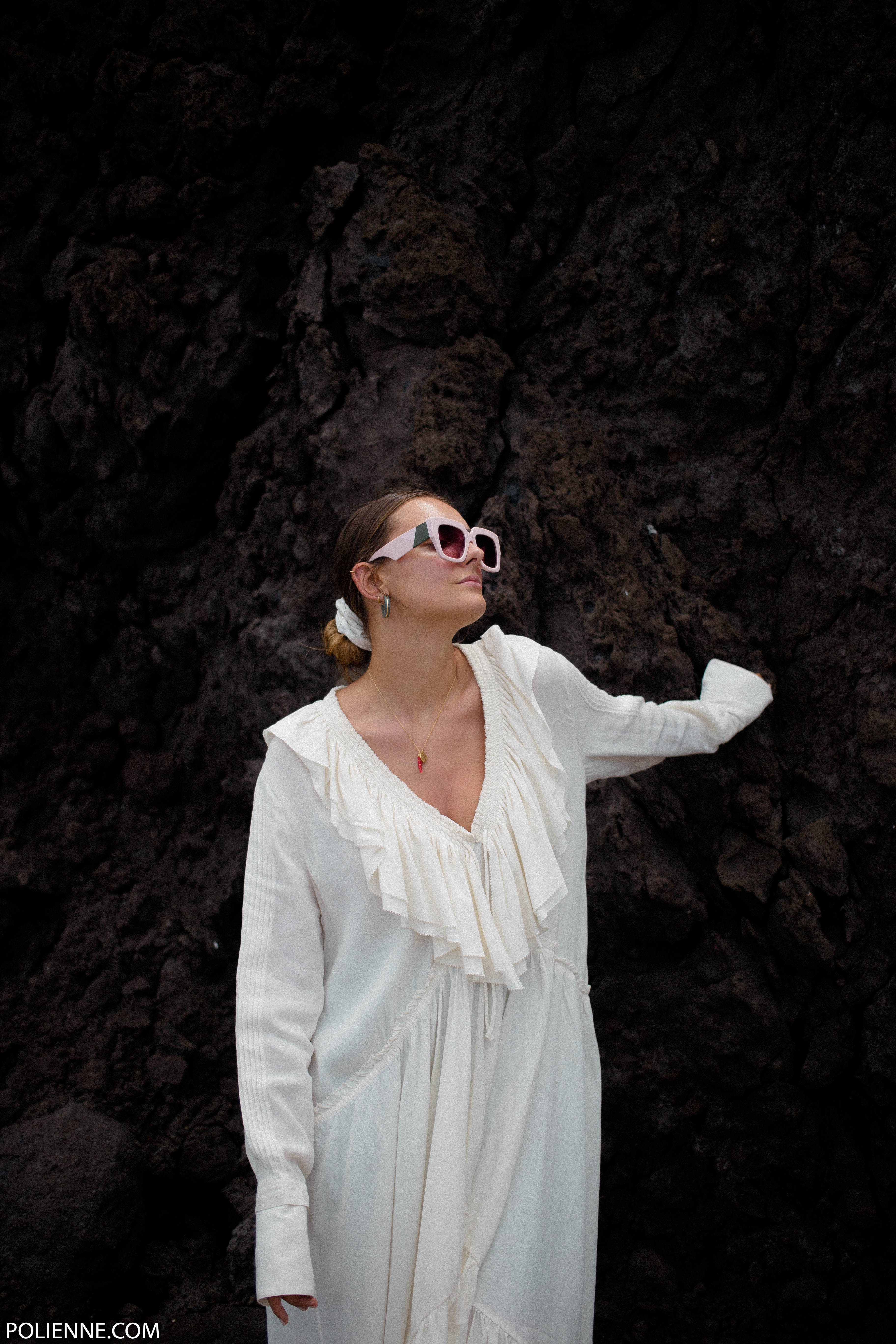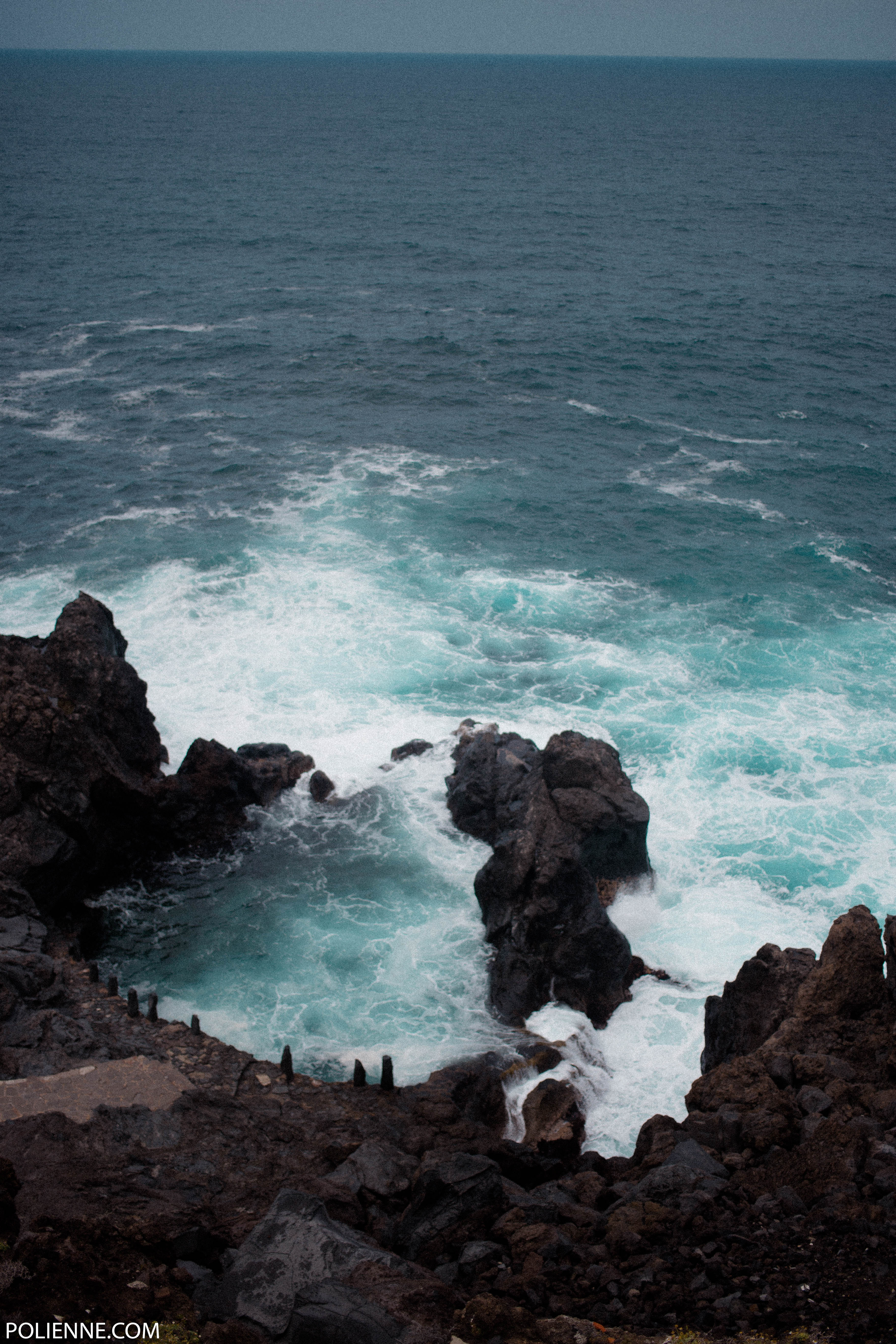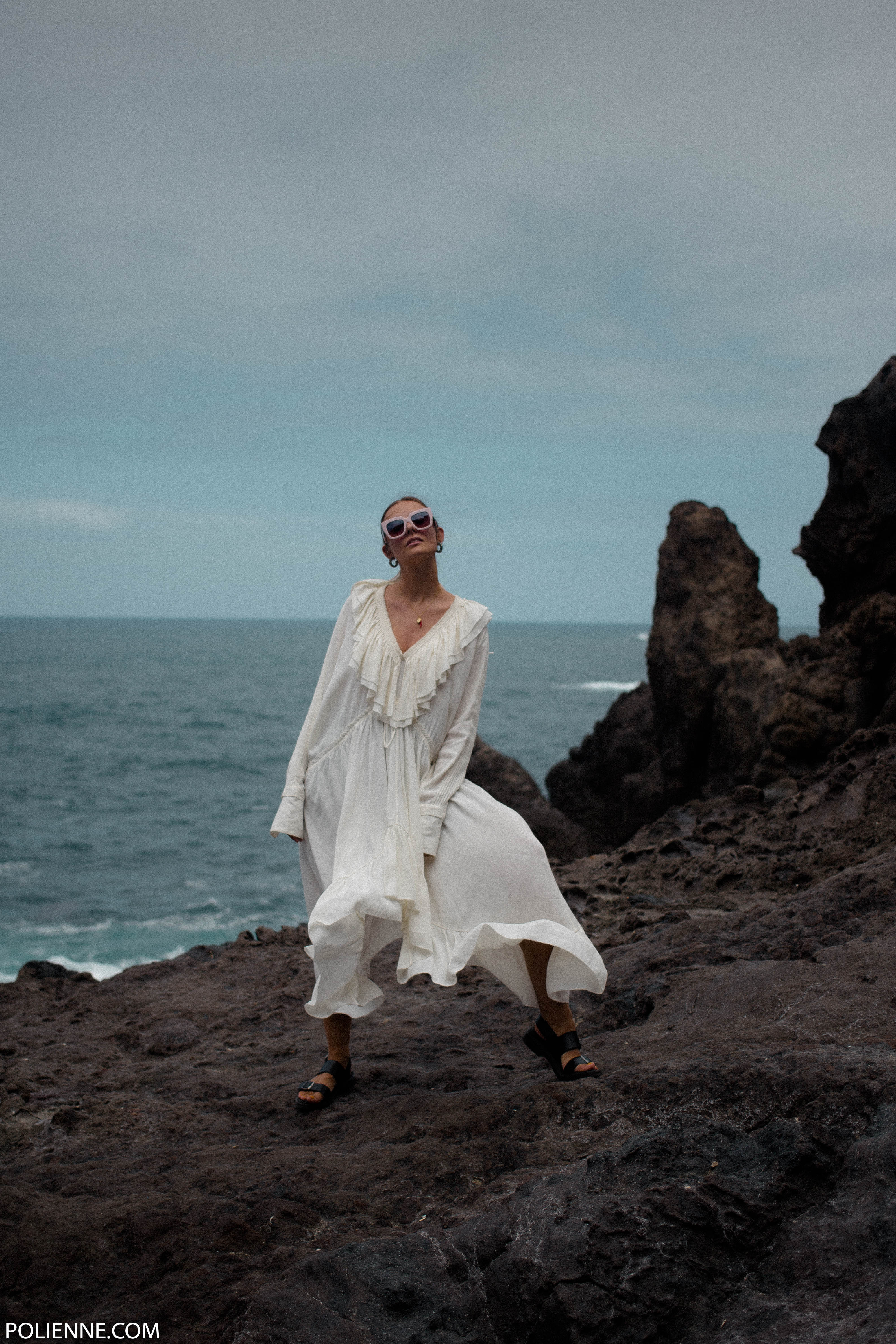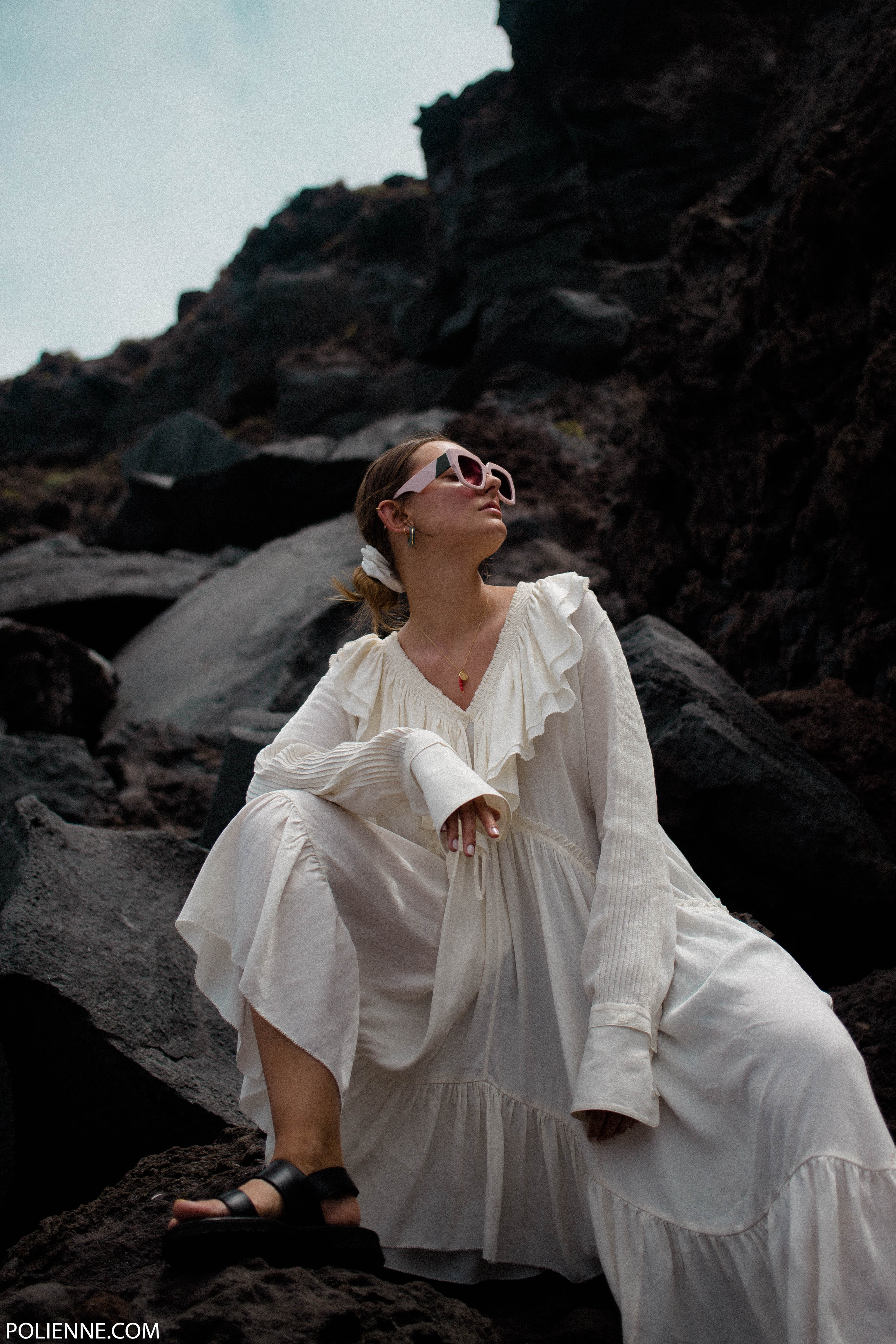 wearing a H&M Studio dress, Edited sandals, H&M earrings, Atelier des Femmes scrunchie & Jutka & Riska vintage sunglasses
Photos by Daan Schepers