A colourful outfit to look at colourful artworks on a grey, Zürich afternoon!
And that's about all you need to know here, I guess! Sometimes outfit posts are as simple as that 🙂 I could of course explain you all about this fun, unusual colour combination of blush pink and apple green, about that adorable Aigner bag that adds another touch of colour or about those very awesome zebra-striped Converses that just arrived in my shoe collection, but let's not. (Oops, I just did)
Let's just enjoy the fun outfit right below!
Oh, and these pictures were taken at Kunsthaus in Zürich, for those wondering.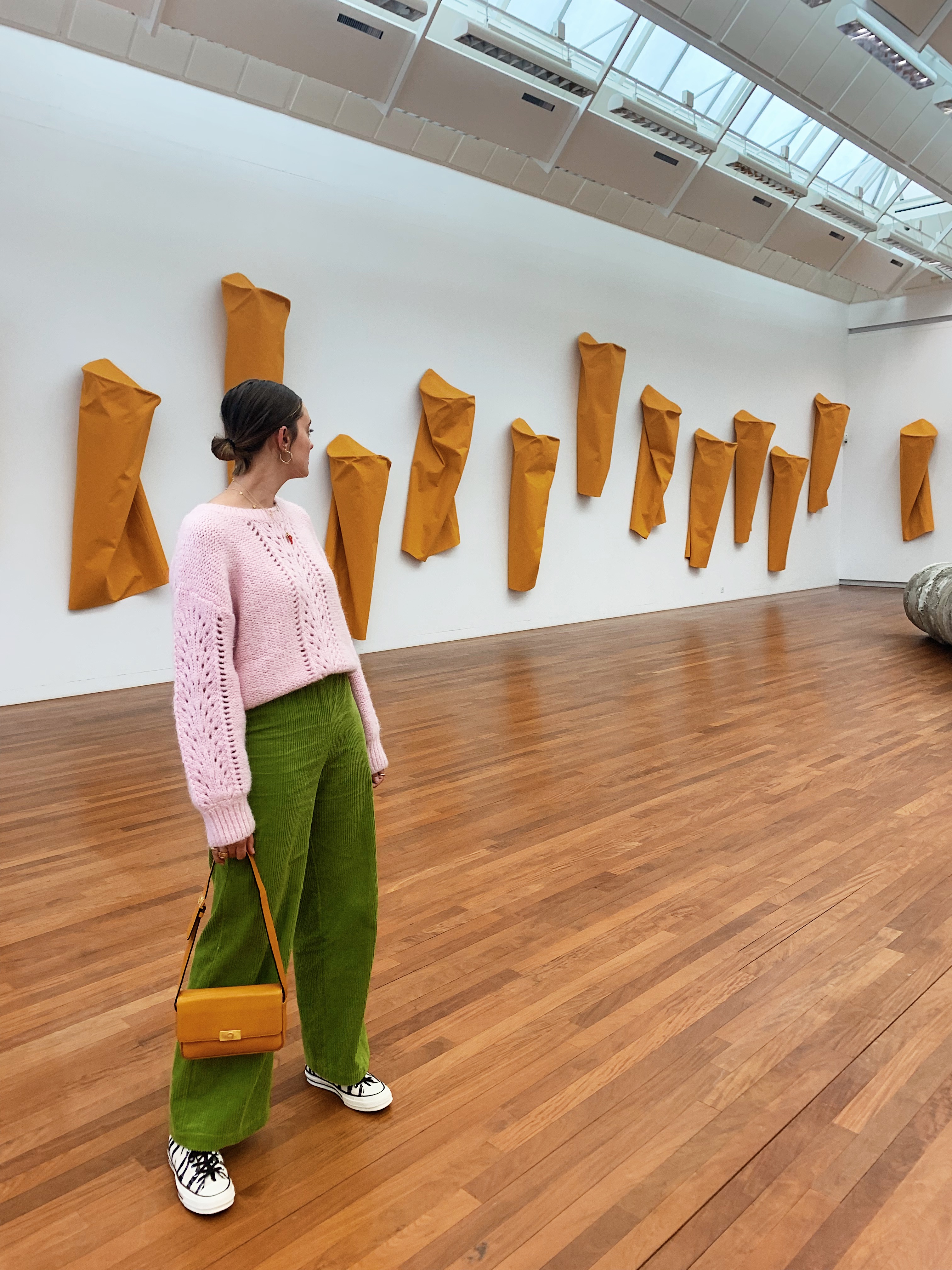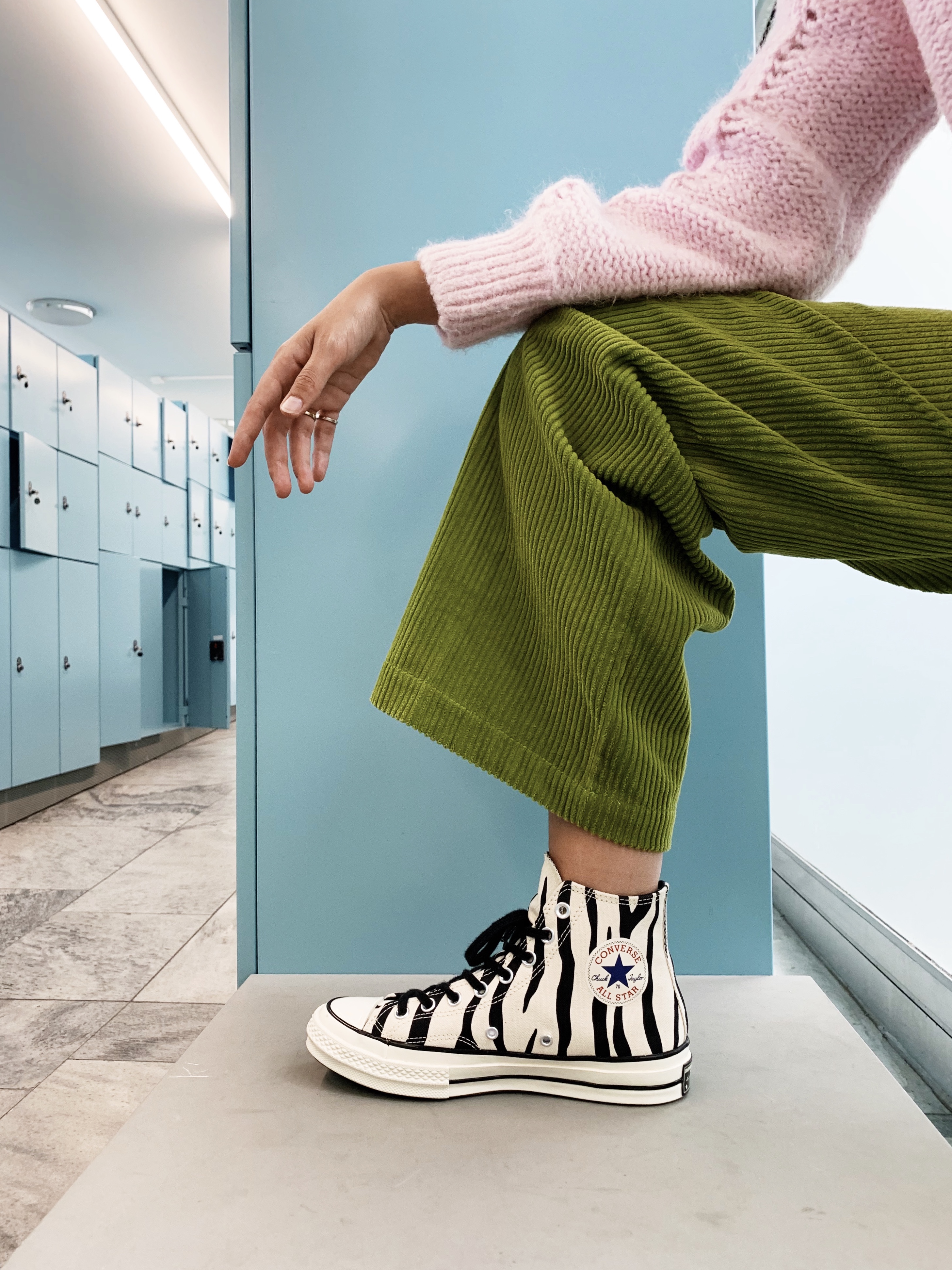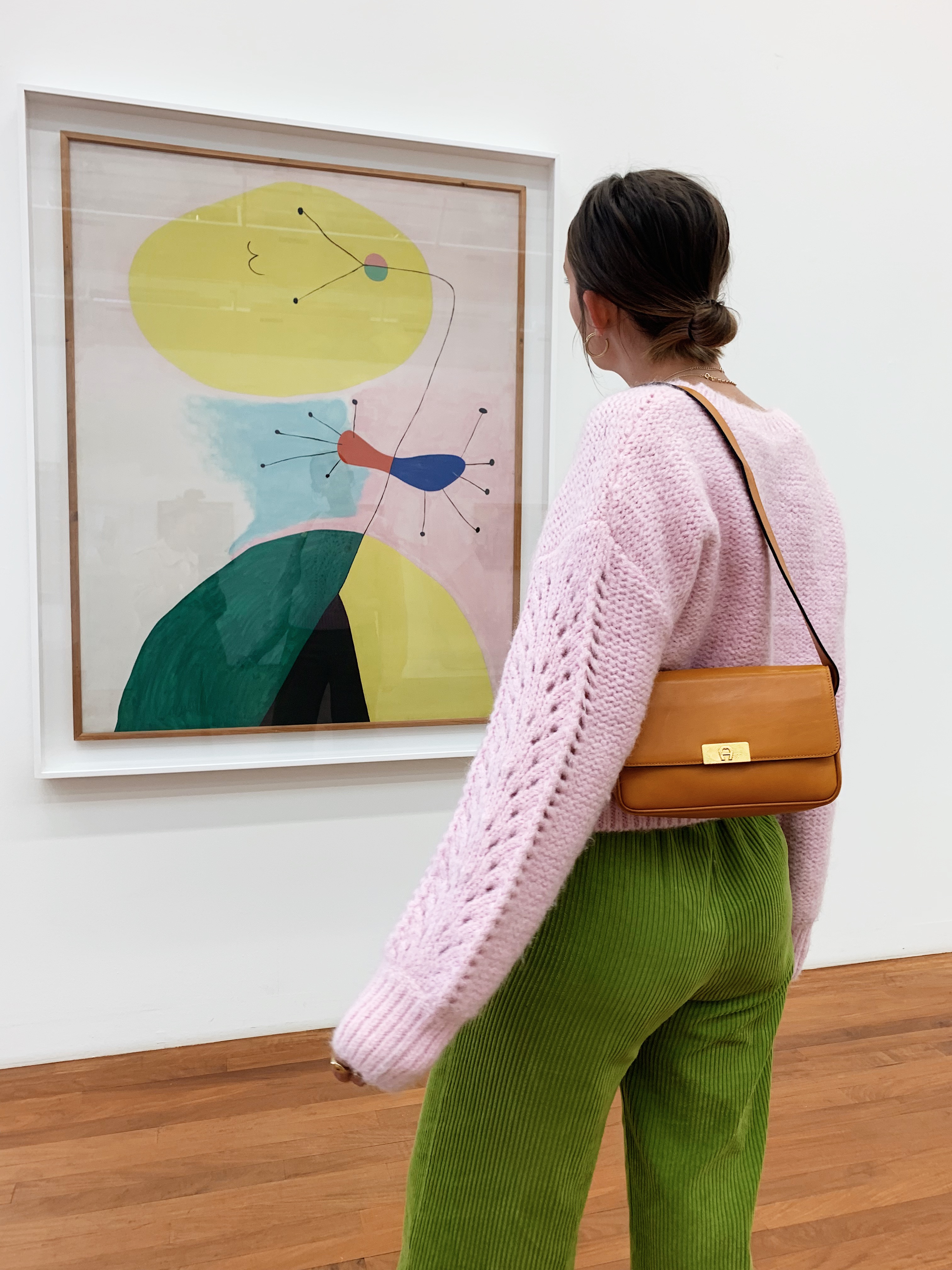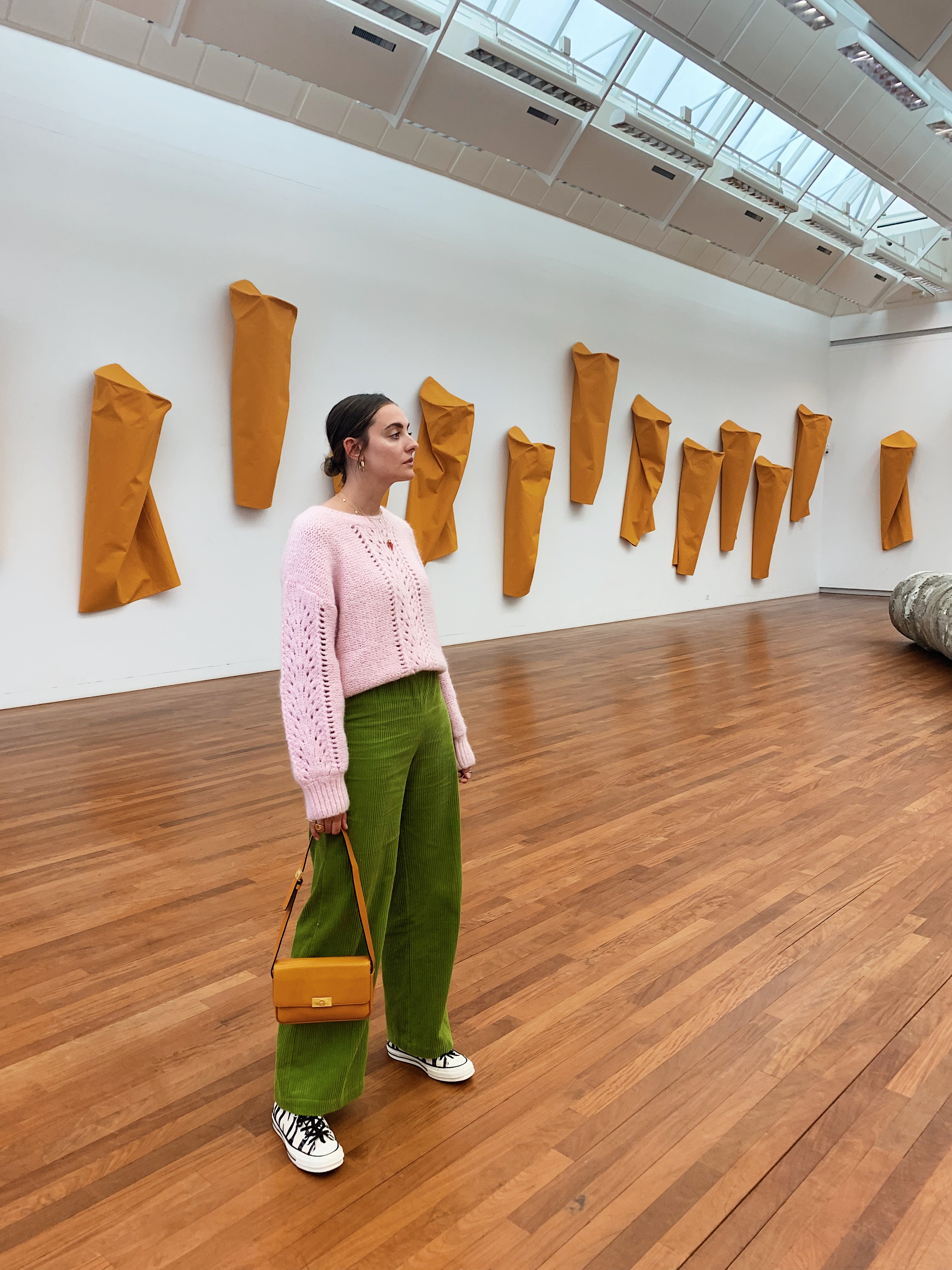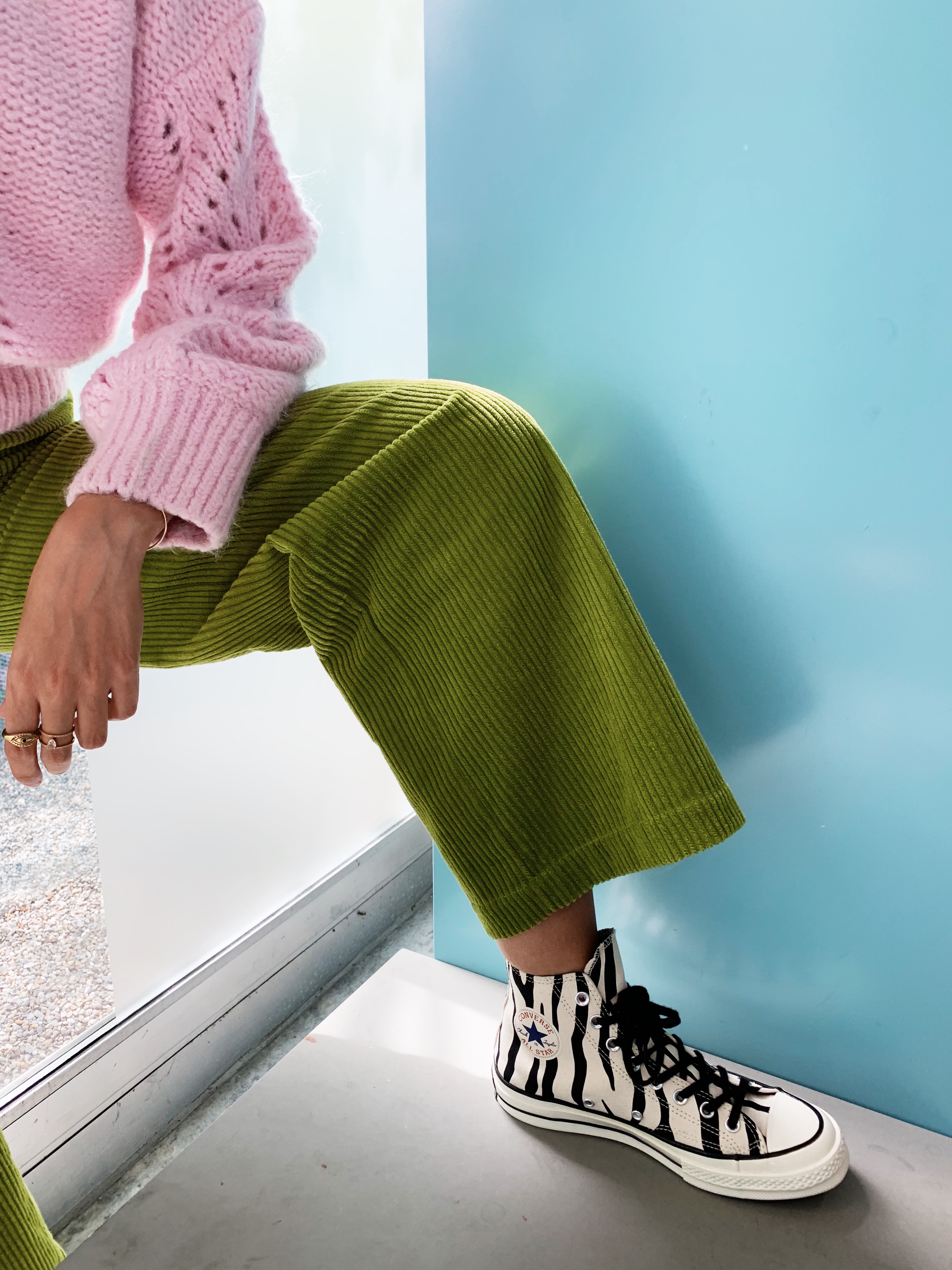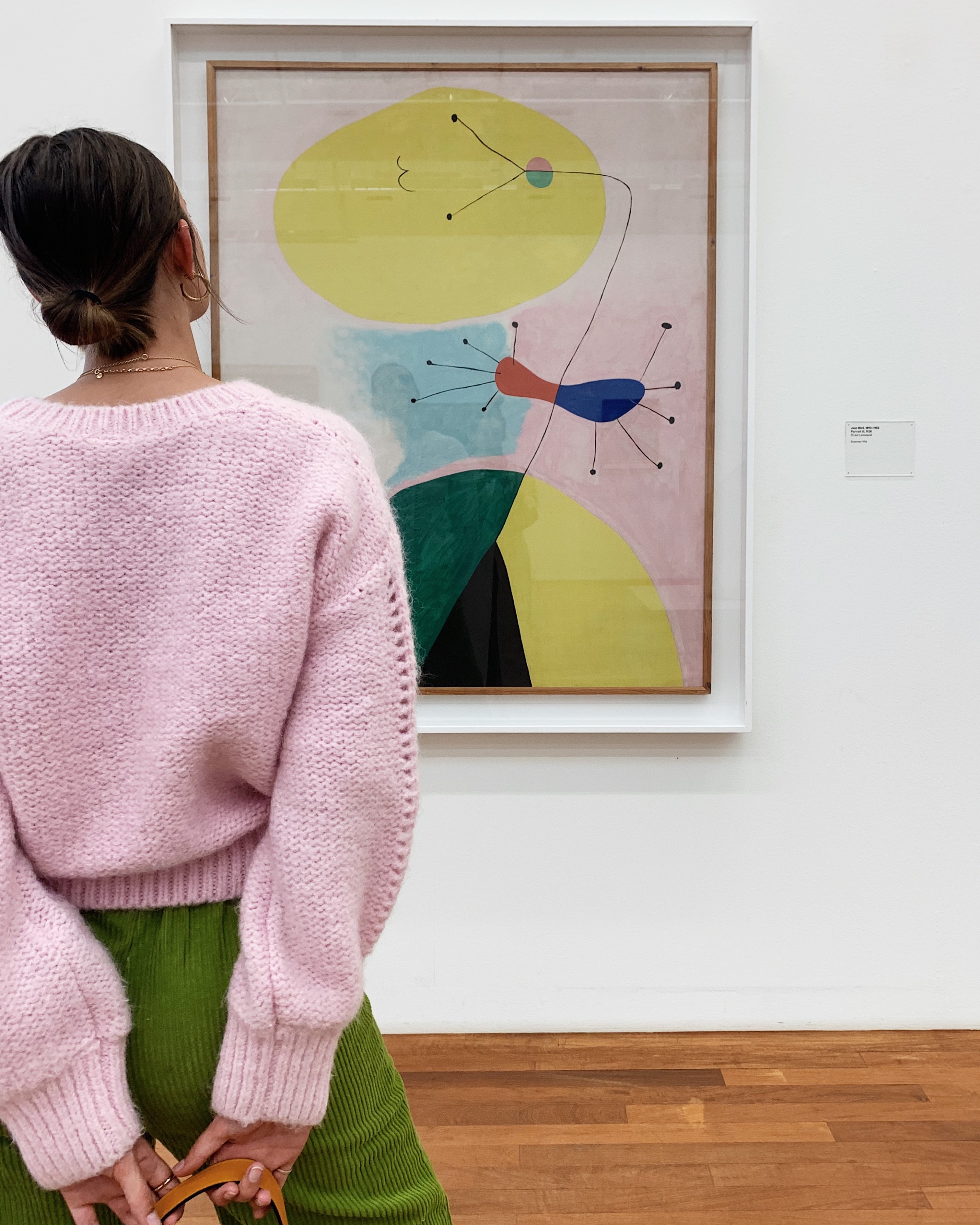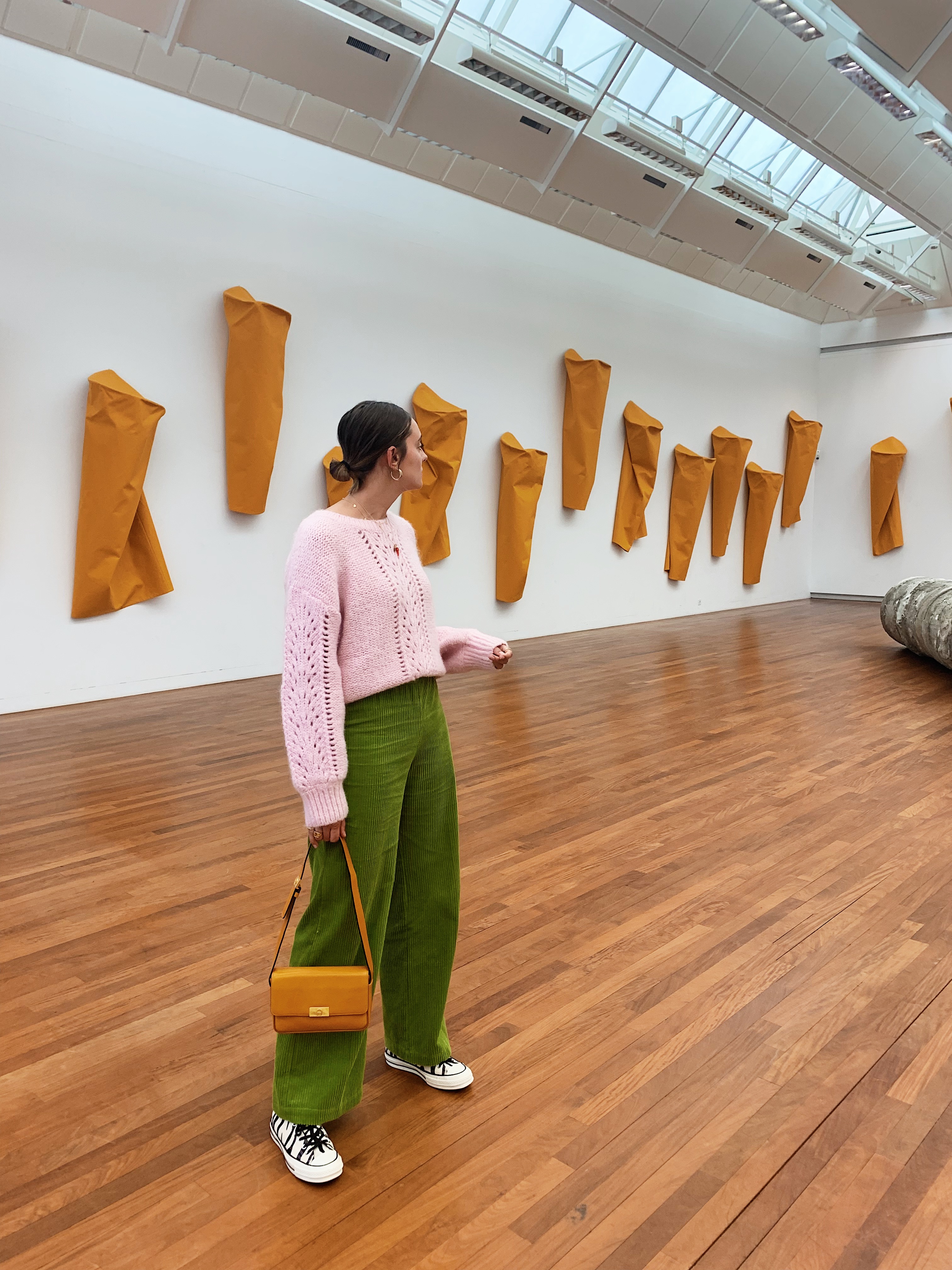 & OTHER STORIES pink knit, SEA ME HAPPY rib green trousers, CONVERSE sneakers through OMODA, AIGNER bag (vintage), JUKSEREI earrings / some items gifted
Photos by Lisa M.
other alternatives: