May turns out to be my busiest travel month of the year so far, and I'm of course LOVING it! One of the highlights has definitely been the sunny trip to Tenerife the boyfriend and I did in the beginning of the month. Here's all you need to know about our stay! 
Tenerife hadn't actually crossed my mind as a possible holiday destination before. Strange, since I love warm weather, tapas and volcanic landscapes! I was invited by the Spring Hotels group to discover this lovely island and their latest hotel novelties at UP! by Vulcano Hotel — an invitation I couldn't refuse.
Before taking off, the only thing I really knew about Tenerife is that it's called "island of the eternal Spring" and that the year-round warm temperatures and tranquillity are perfect for both hiking and sunbathing vacations. I also heard that the Canarian islandkind attracts a slightly older crowd in general.
With their recently introduced UP! rooftop package, Vulcano Hotel however speaks to a younger, luxury-loving and even Instagram-minded generation without losing attention to their much-appreciated older customers. Time for us to go and explore this UP! package!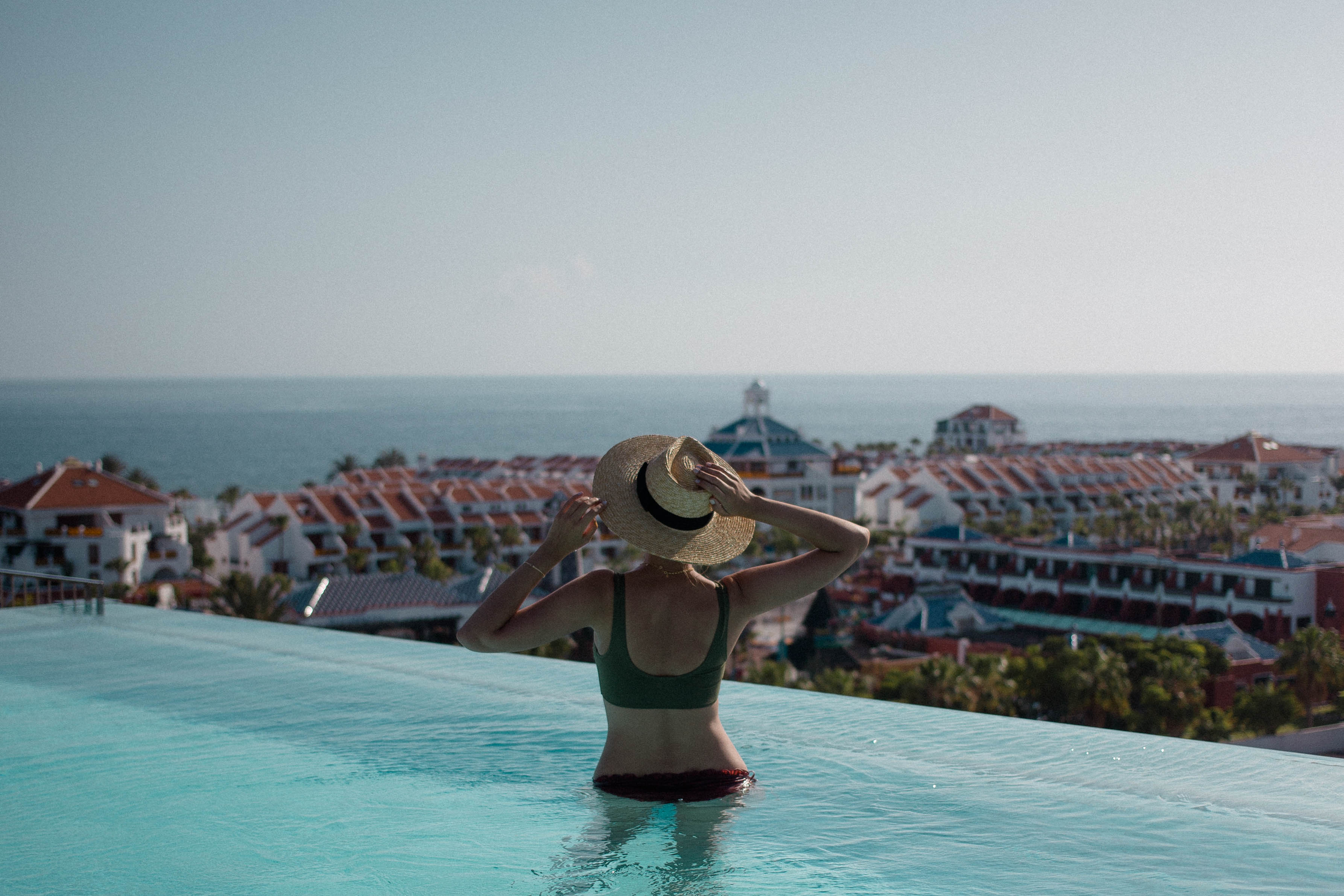 First things first: the flight from Brussels to Tenerife was about 4,5 hours and the taxi ride (kindly offered by the hotel for UP! guests only) to the hotel took us only 20 minutes. Conventient, I hear you think! True, the hotel is based in South Tenerife, which always has the sunniest weather and is a perfect central location to explore the rest of island.
Vulcano Hotel also has a prime spot in the entertainment zone of Playa de Las Americas. It's surrounded by lots of restaurants, shopping centra and music bars that live up night after night. However, the hotel is an excellent example of a grand but absolutely peaceful haven in the midst of the buzz! The moment you enter the lobby, you can sense the tranquillity that definitely represents the biggest part of the island. Especially if you then take the elevator straight to UP!.
The lobby is by the way one of the more impressive ones I've seen in a while: the many palmtrees almost touch the sky-high ceilings and hanging plants, and you can wander in between a little indoor jungle with rotan chairs and sofas. A well deserved 10/10 on first impression!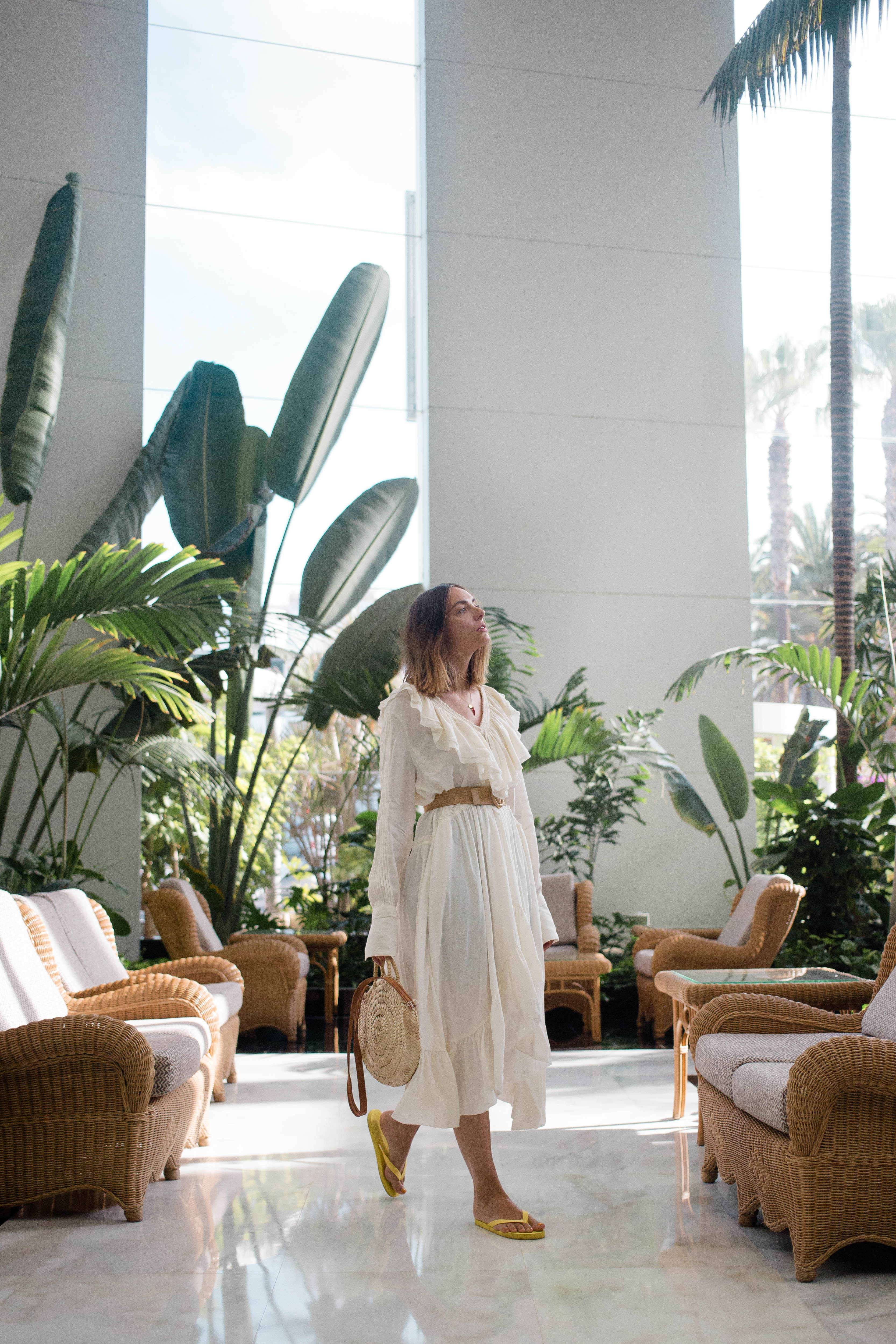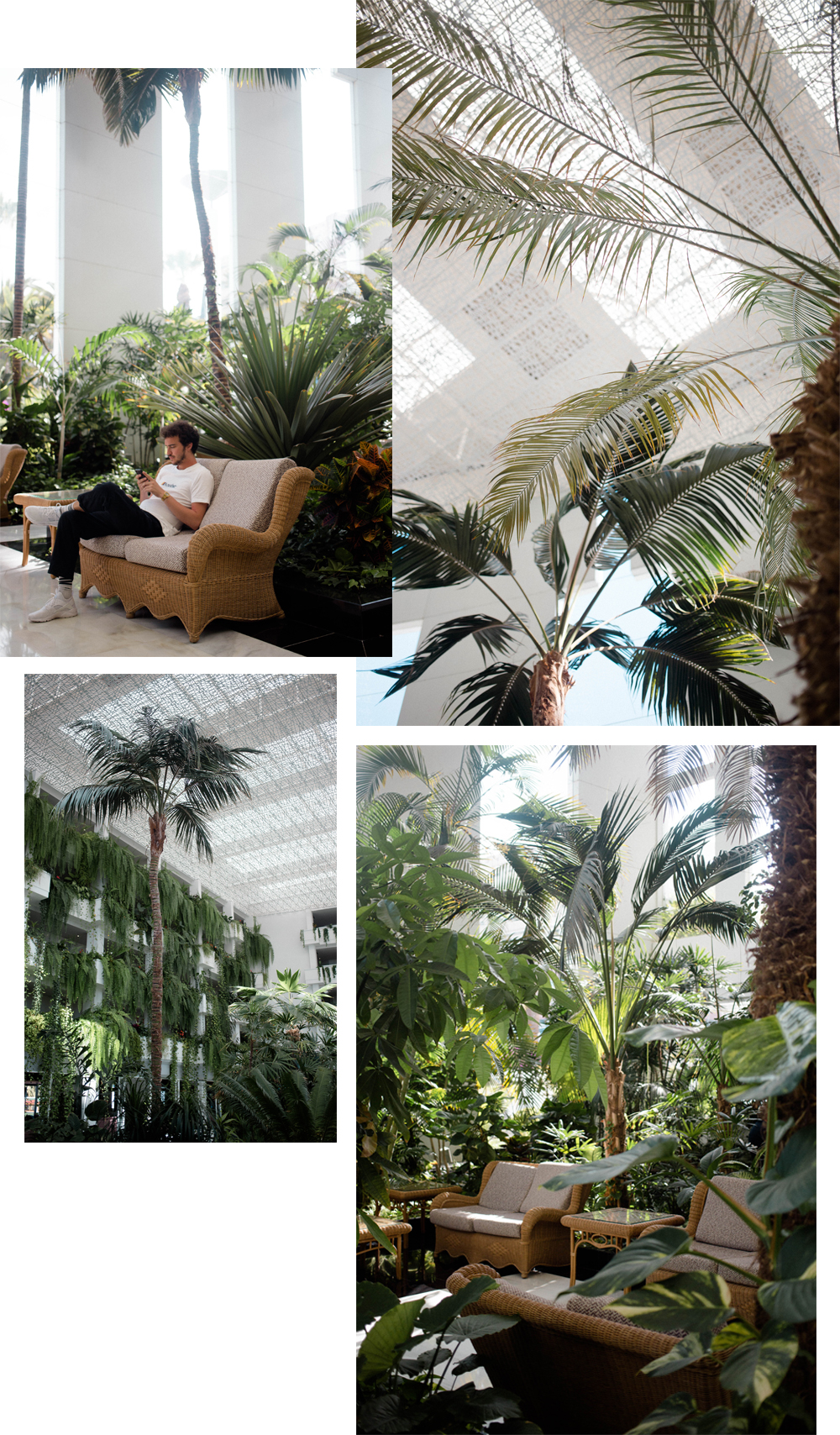 Now, more about that UP! deal I've mentioned a few times now! We were invited to test the UP! upgrade package that smoothly transforms this rather large, traditional resort into a more private, luxurious boutique hotel. Let's call it a hotel in a hotel: by booking the UP! package you get the newest room on the highest floor, lots of little luxurious extras en most importantly, exclusive access to the rooftop pool, sundeck and bar! Only about 80 guests at a time can enjoy UP!, so the spacious rooftop will never feel crowded.
You get it, the best asset of UP! is of course that incredible rooftop. A see-through infinity pool (!), no less than 2 jacuzzi's, several lounge canape beds, a bar with every cocktail imaginable, very Instagrammable hanging chairs and ALL DAY SNACKS. That. Is. Right.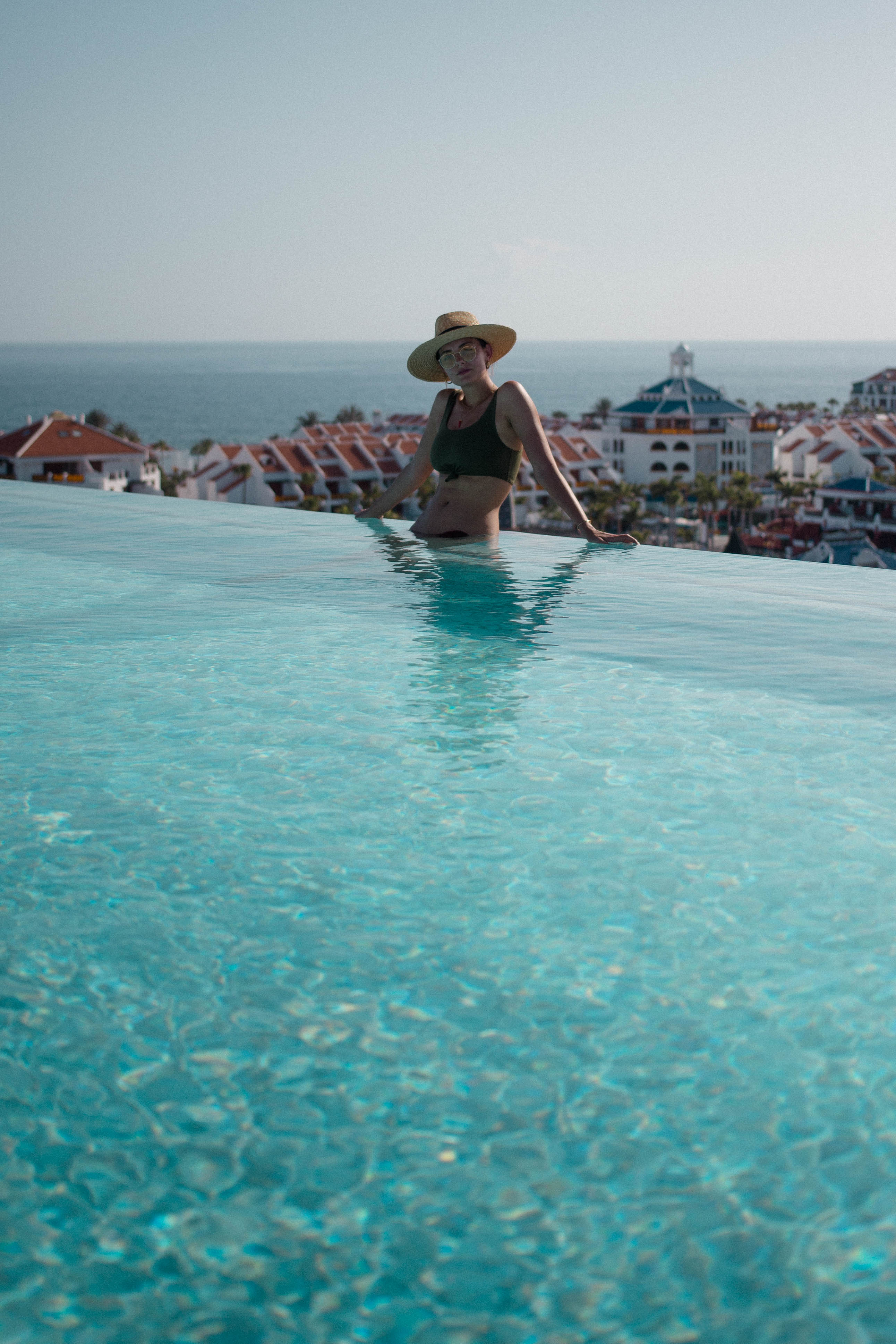 worth the dip
It can get quite hot when you're sunbathing on the rooftop, and we absolutely loved taking a refreshing dip in the large see-through pool overviewing the entire Playa de las Americas strip. The best part might have been heading straight to the bar afterwards for homemade cocktails and some quick lunch snacks.
There's lounge music, there's the impressive view and there's the super friendly staff that meets any need you can think of. The rooftop itself alone offers everything you need for a relaxing holiday, really.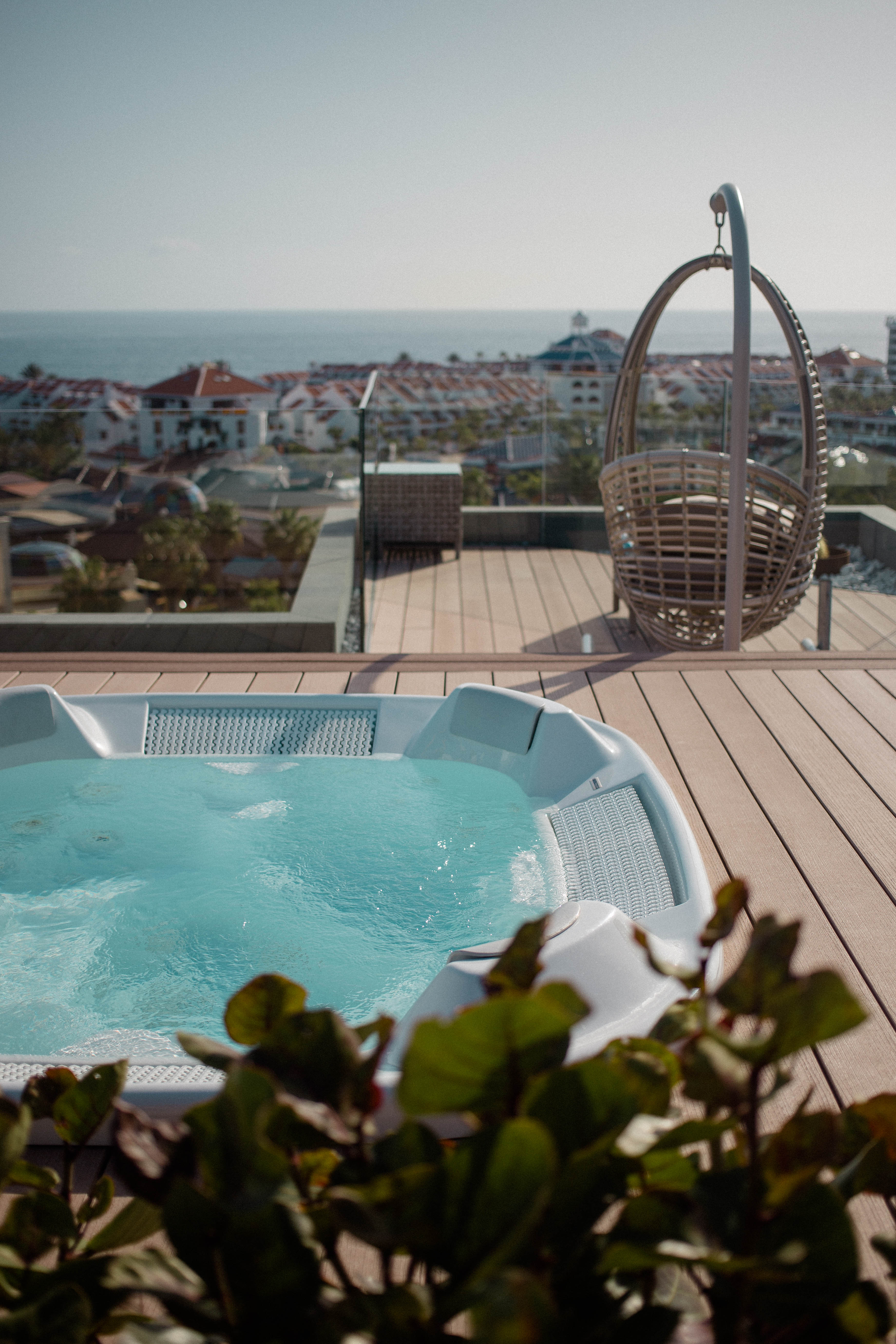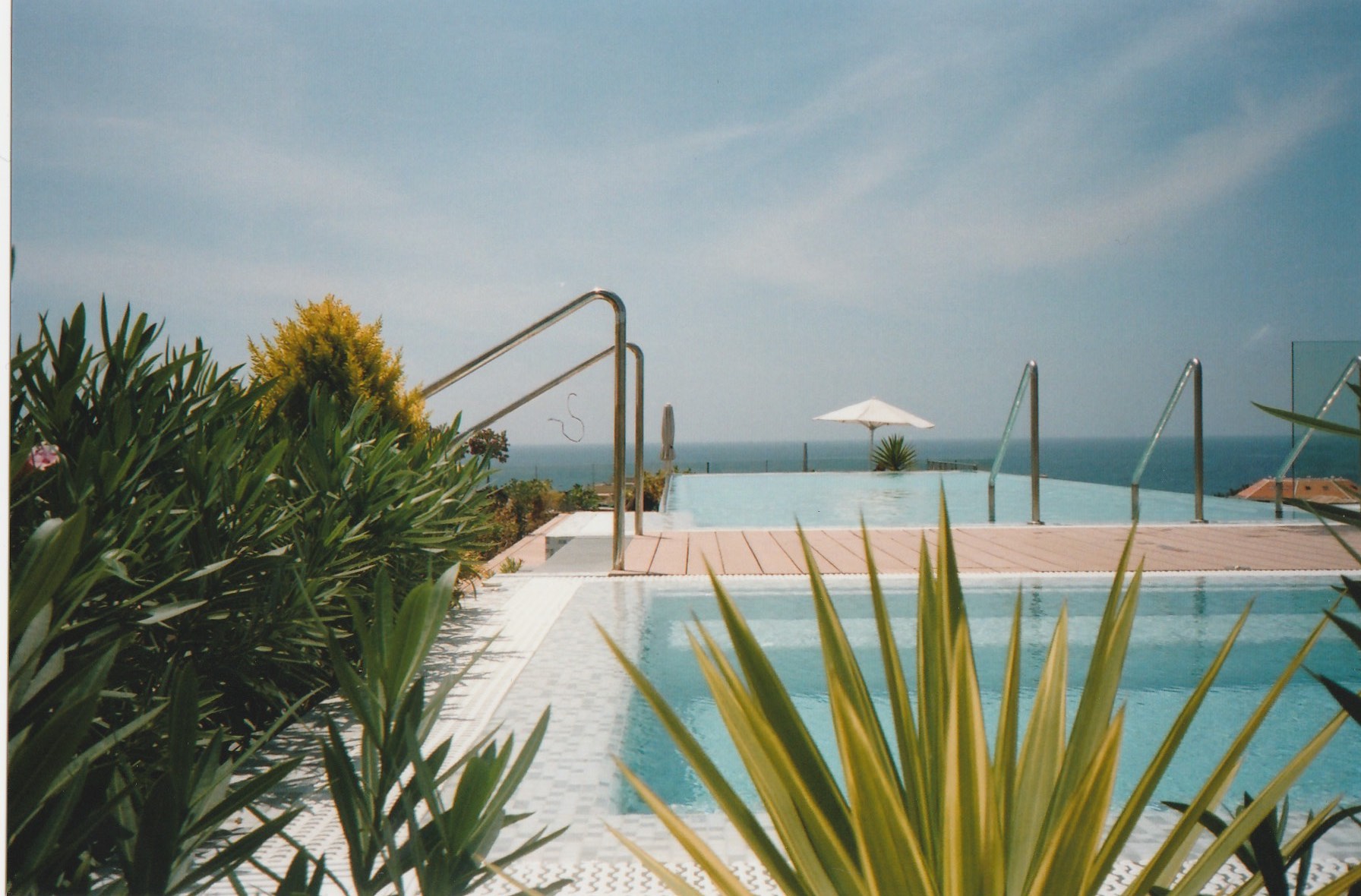 Yup, this is impressive. I've seen a number of rooftops in my life, but I'll always remember this one in particular as being so peaceful and classy.
extra extra extra
The other advantages UP! offers are worth a mention too: we stayed in a large superior room with seaside & pool views, had nice bathrobes and slippers, breakfast and all days snacks on the rooftop, an intelligent Google speaker in our room that could answer our culinary questions (what?!) and we even found a lovely bottle of sparkling wine upon arrival.
With stays of 7 days or more comes free spa access as well — a perk we unfortunately didn't get to experience as we simply forgot to book an appointment. Ahhh well, this is what that dreamy rooftop does to you, I guess…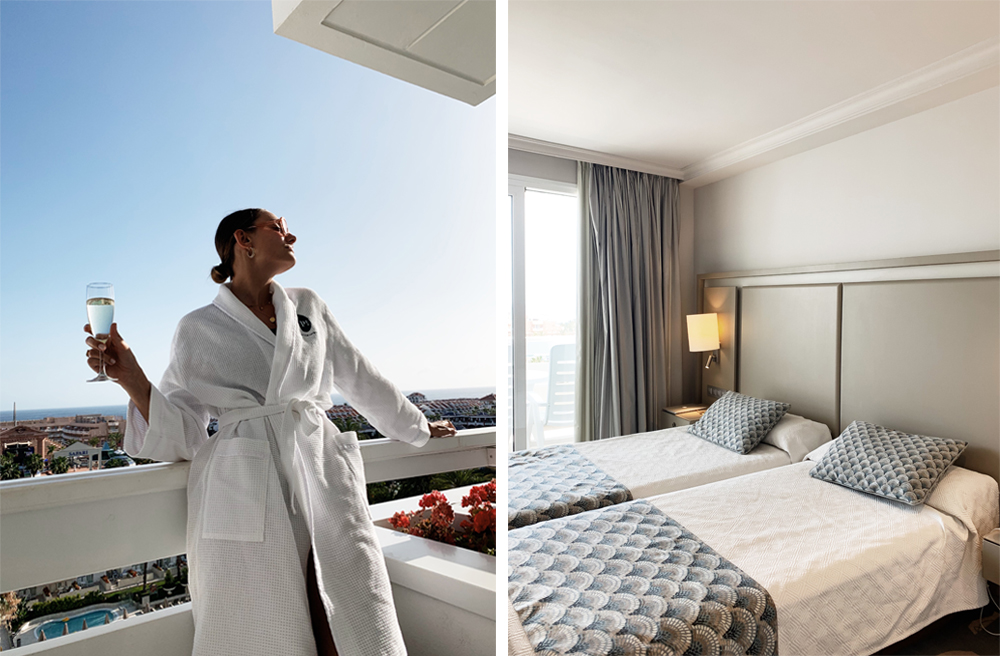 Paulien's favourite
My highlight of our stay at the UP! by Volcano Hotel? Skipping the main hotel breakfast buffet in favour of the smaller, exclusive one on top of the hotel. Having breakfast with bubbles in the soft morning light while overlooking the entire village was just a magical experience.
The rooftop is the only place in the hotel that you can have breakfast outside, so this is quite an extra perk to create the ultimate holiday feeling, in my opinion!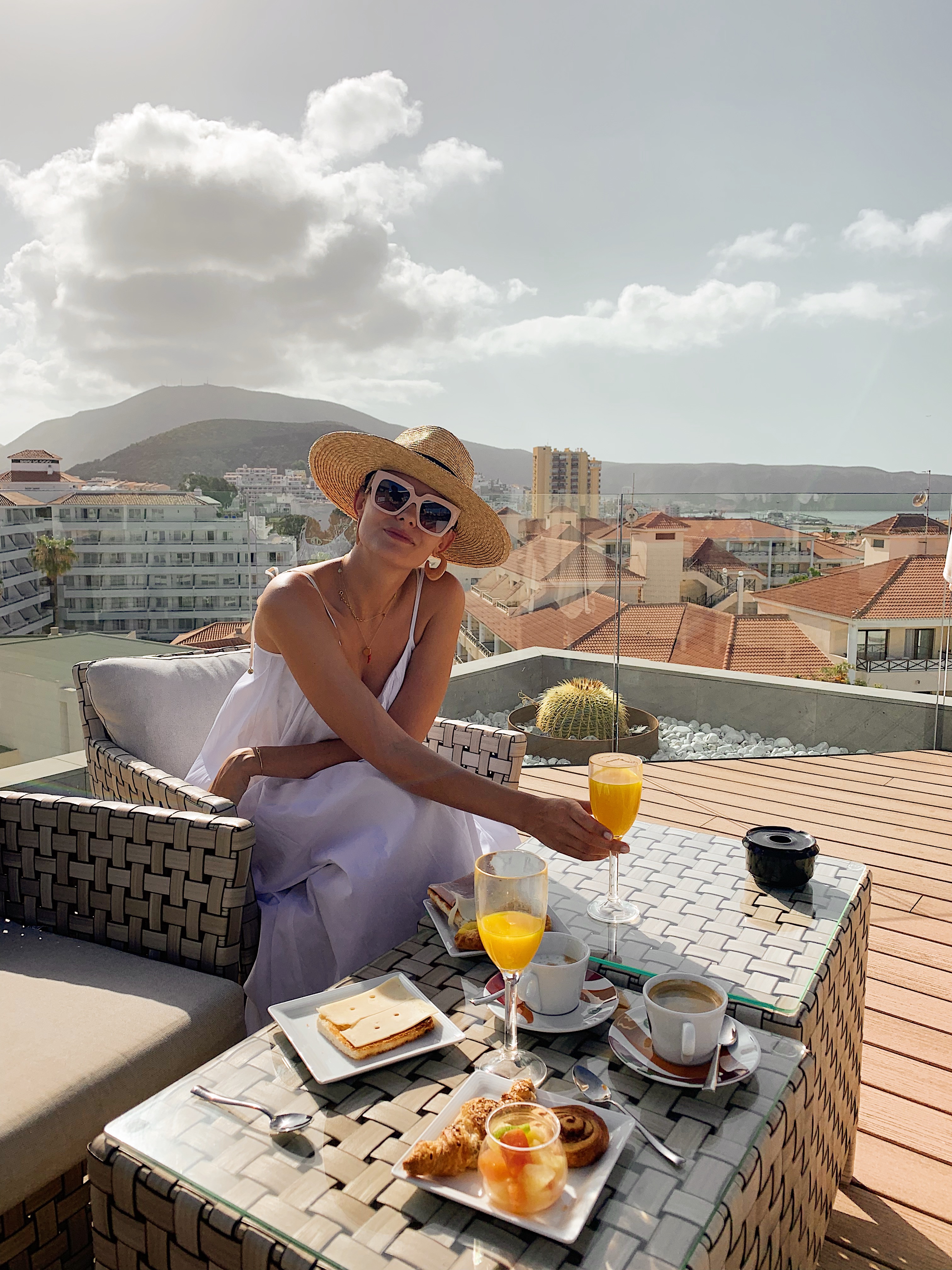 Well, that's about it! If you have any question about the hotel or Tenerife in general, do let me know in the comments! Let's finish this post with a few more pictures of our stay. Disclosure: I couldn't help myself and took way too many 🙂
Disclosure 2: scroll aaaaaaaall the way down for a free upgrade code to book your own UP! stay…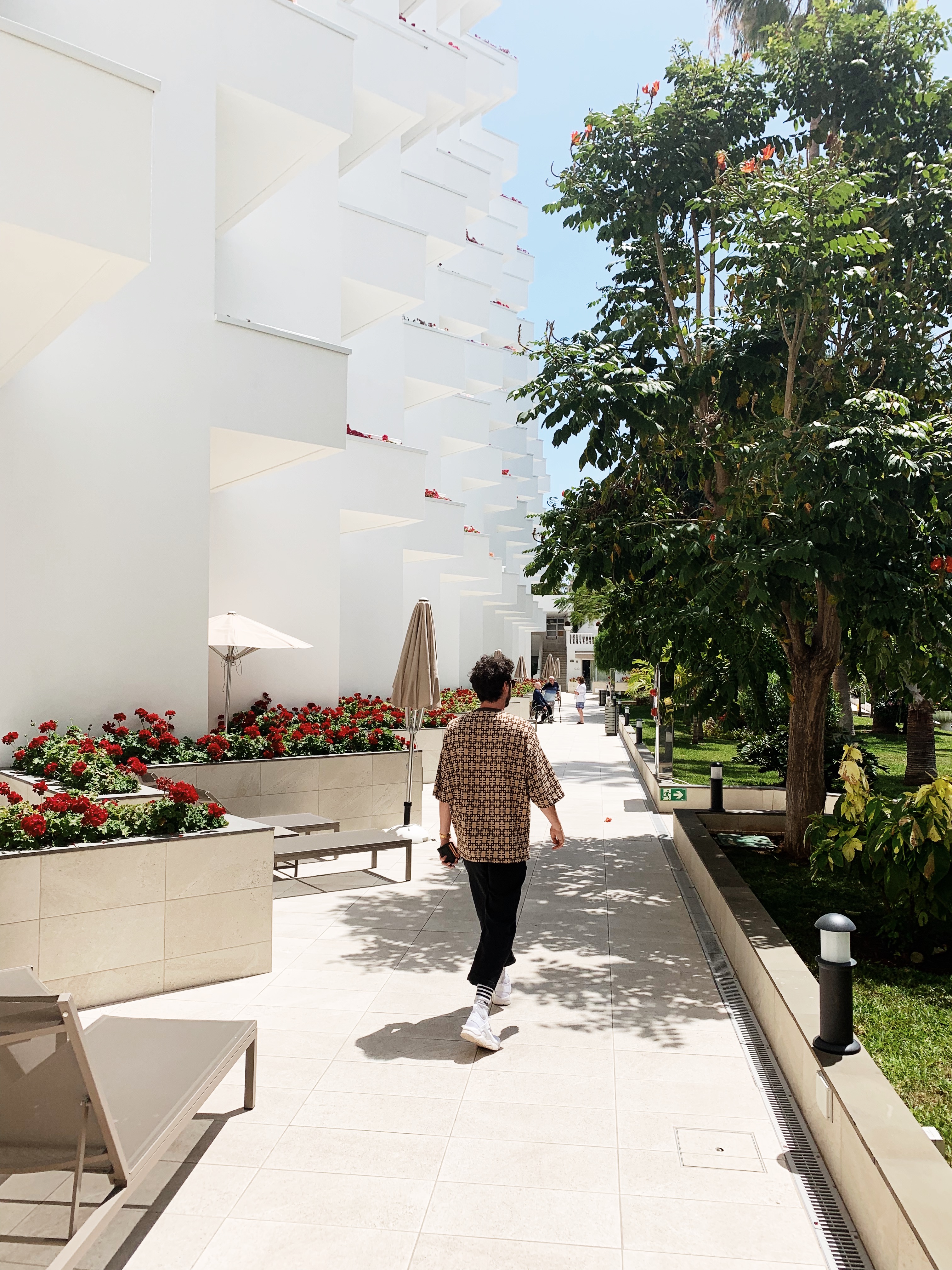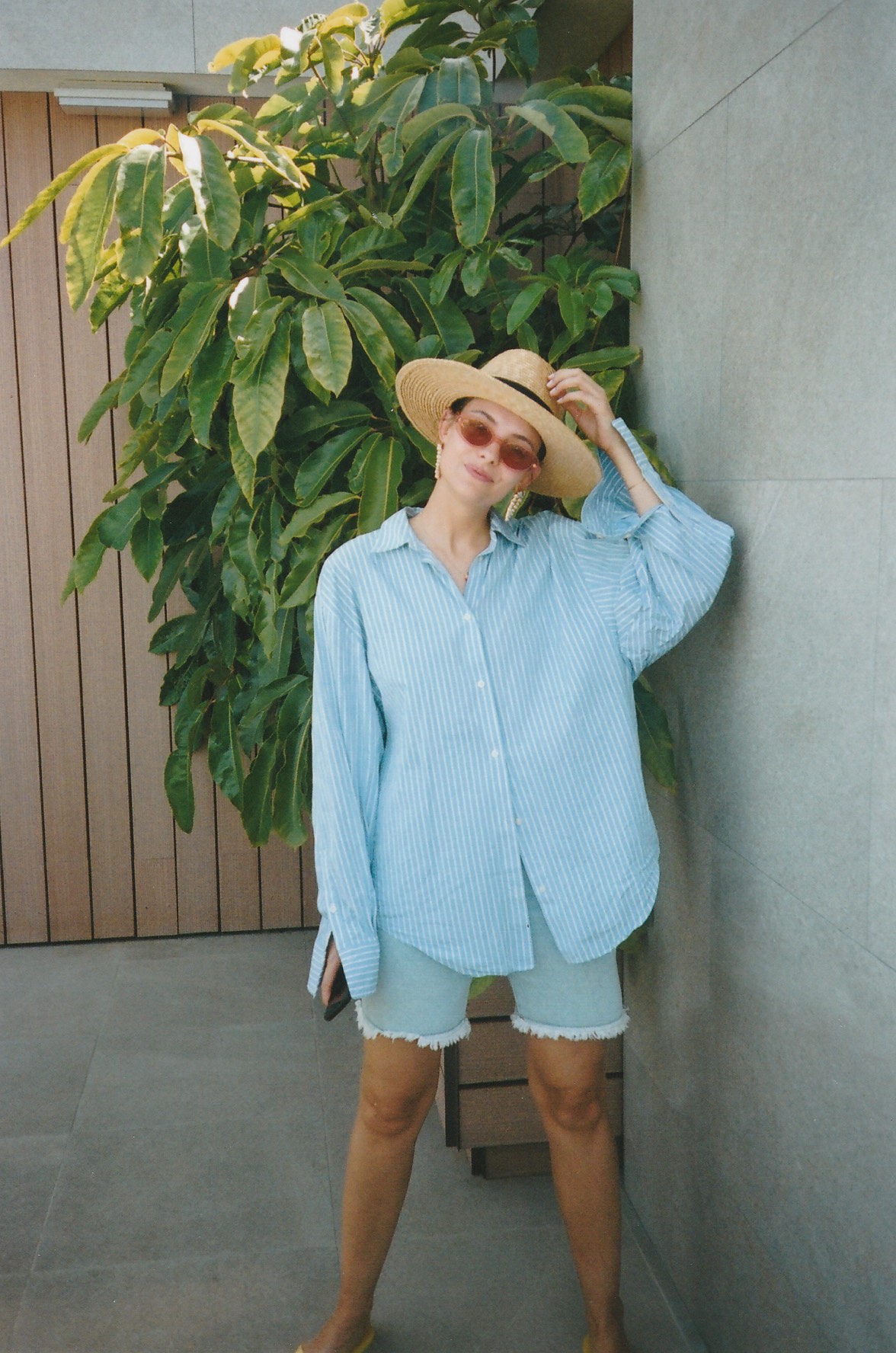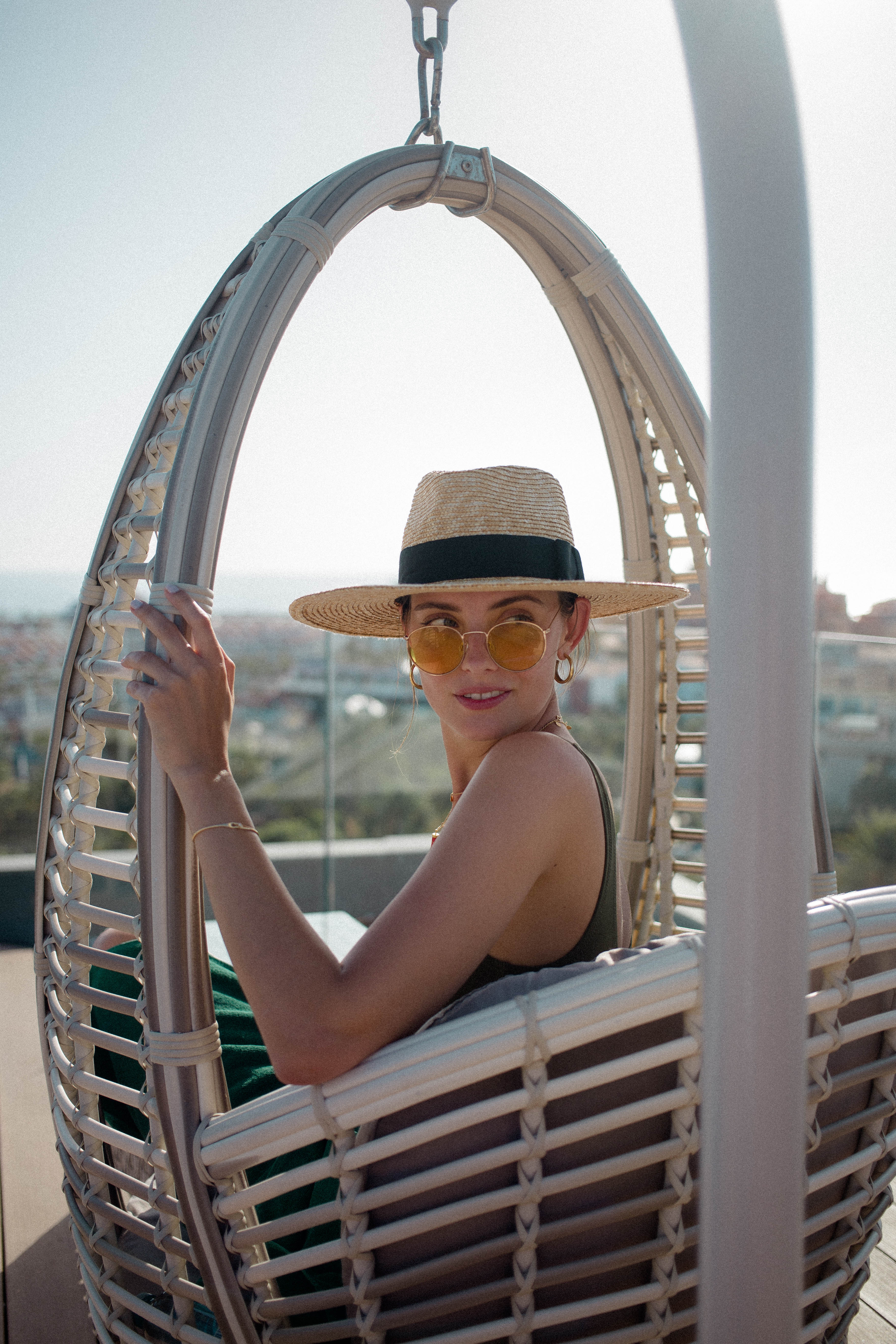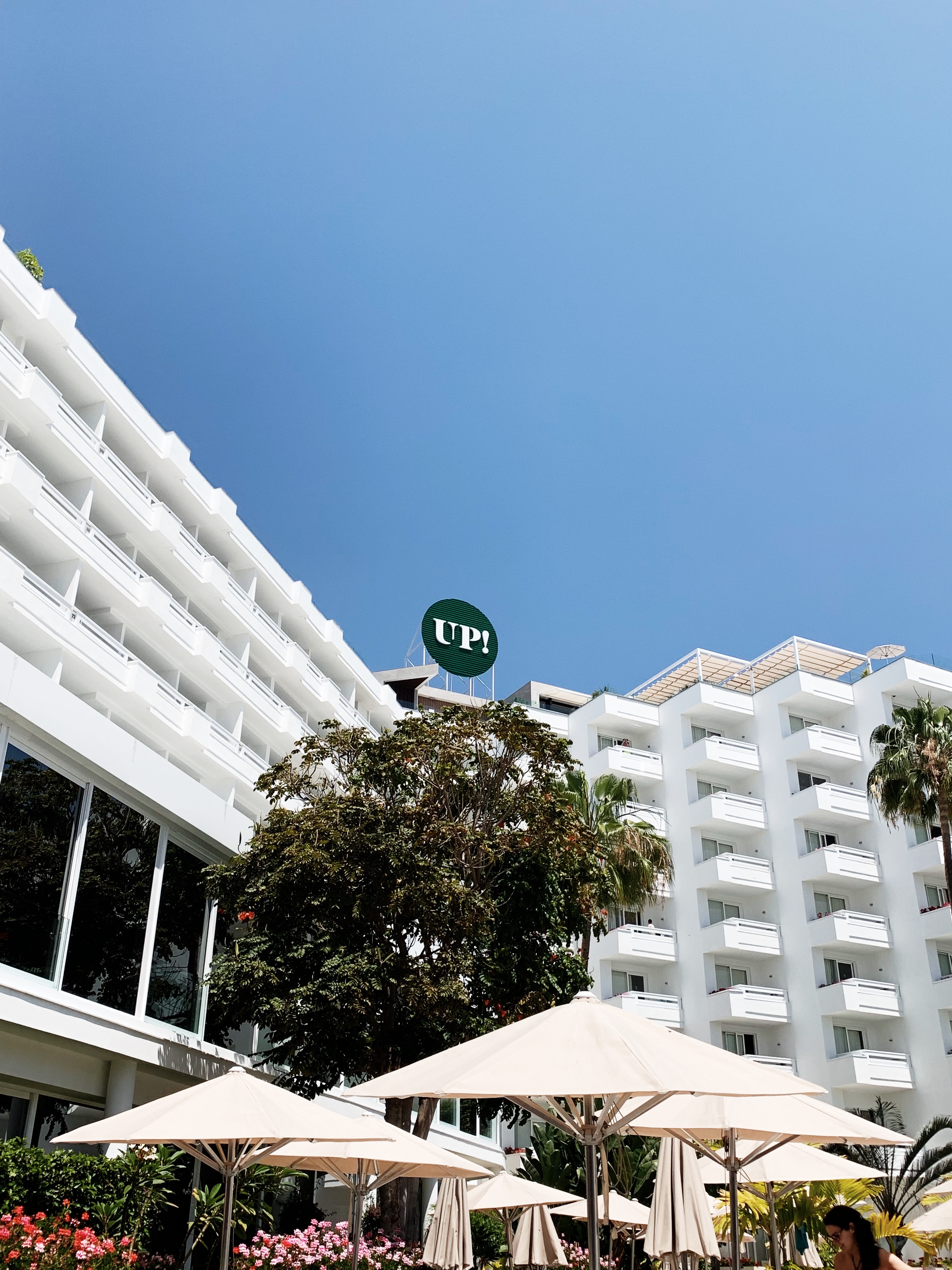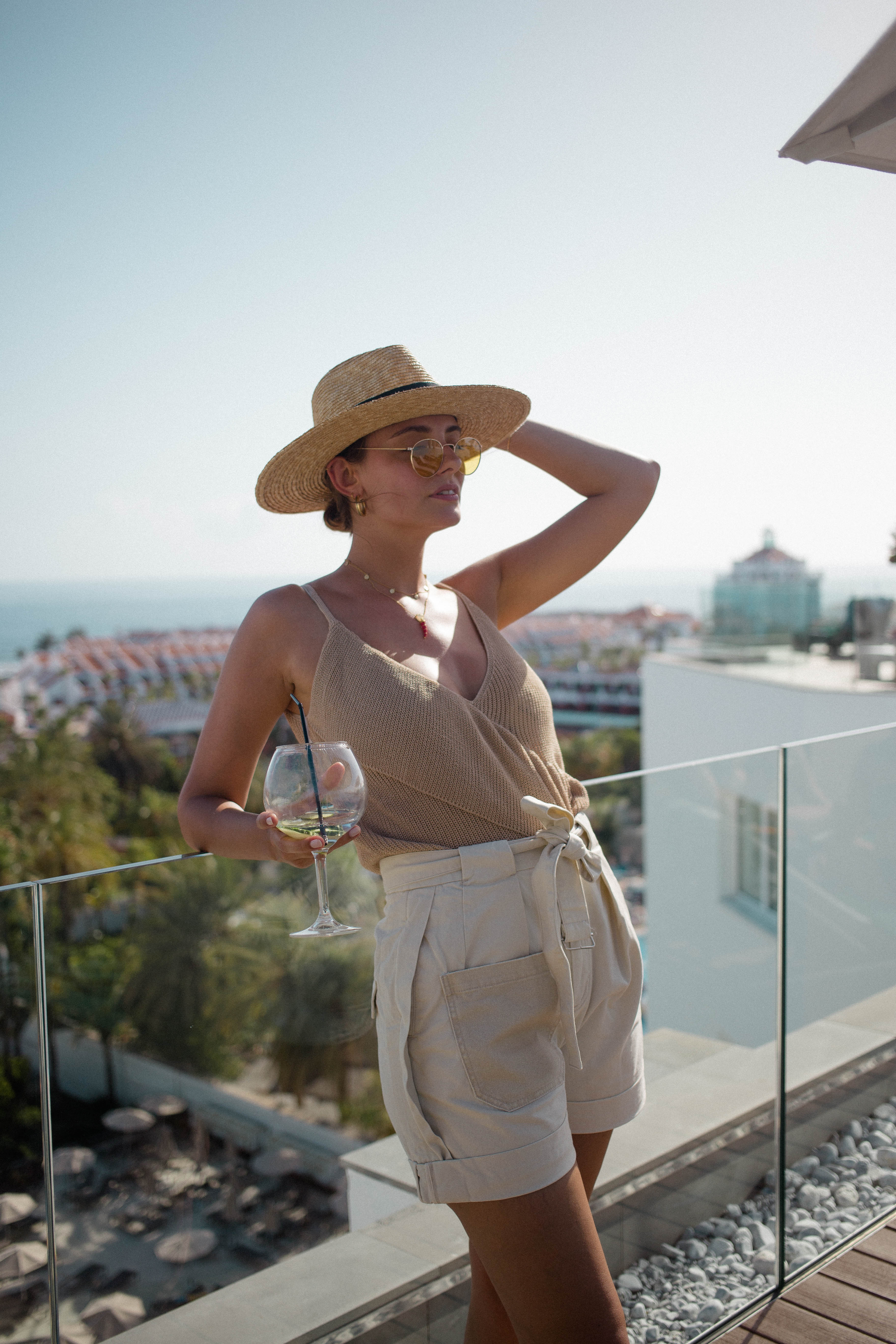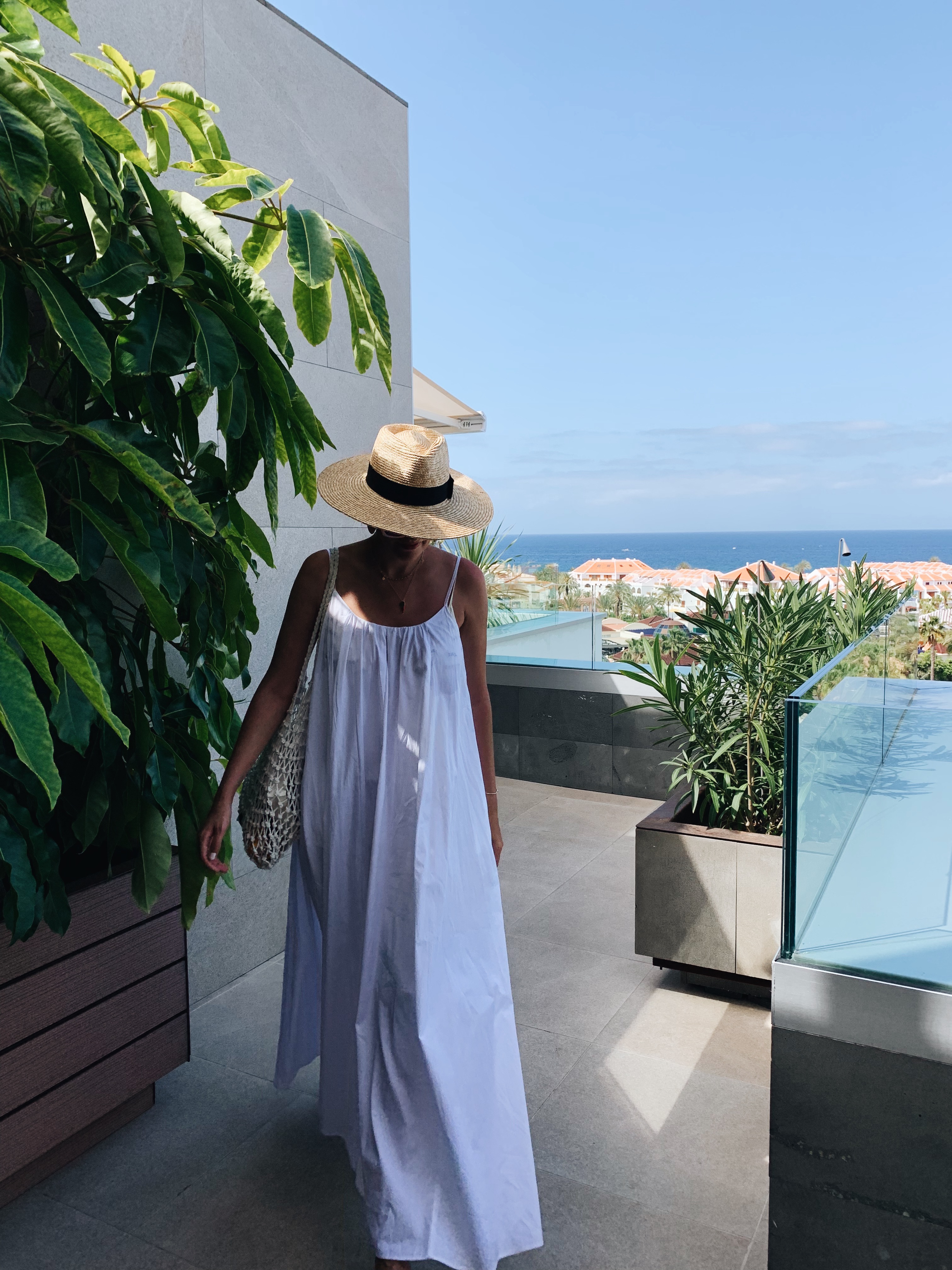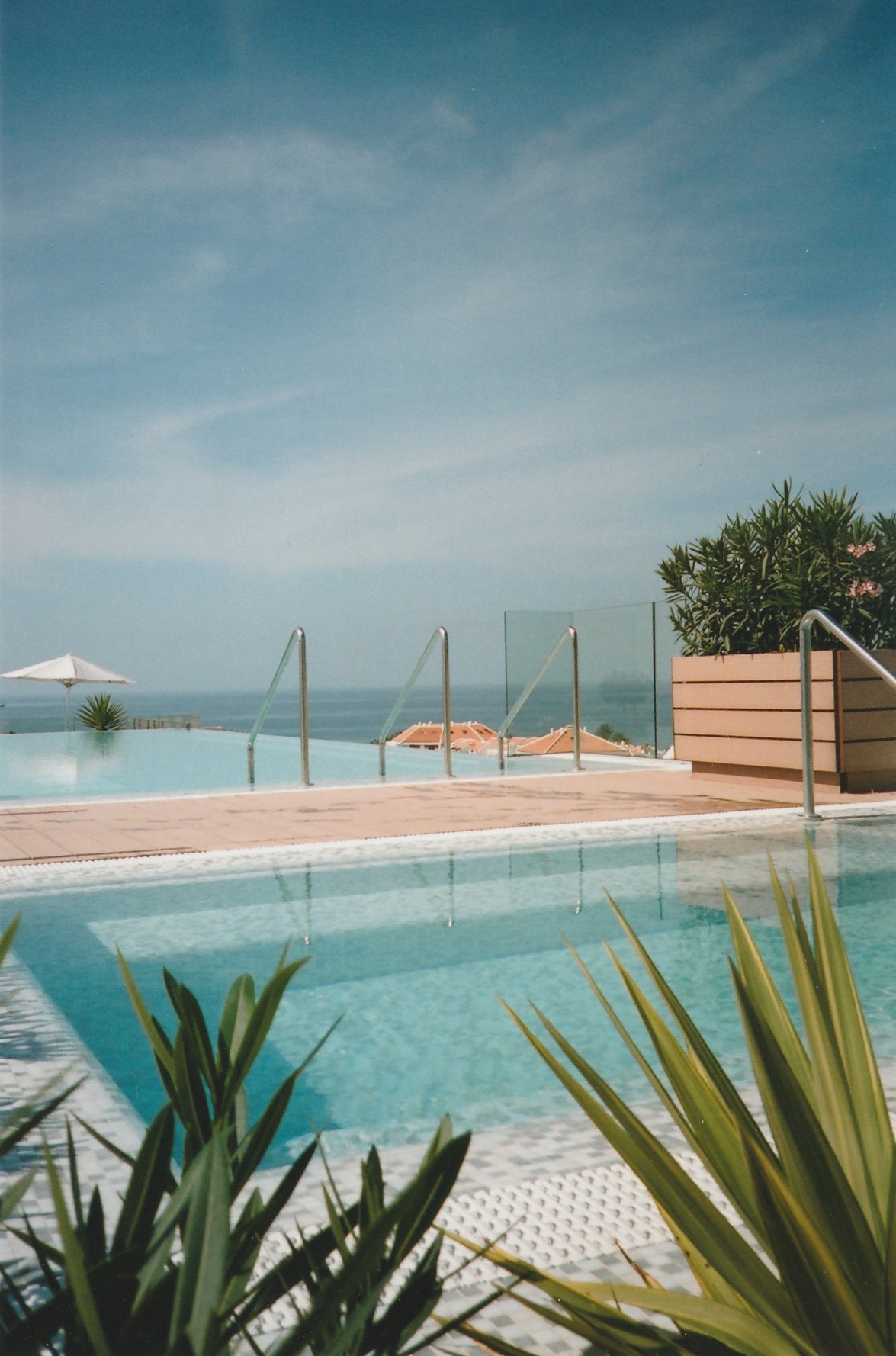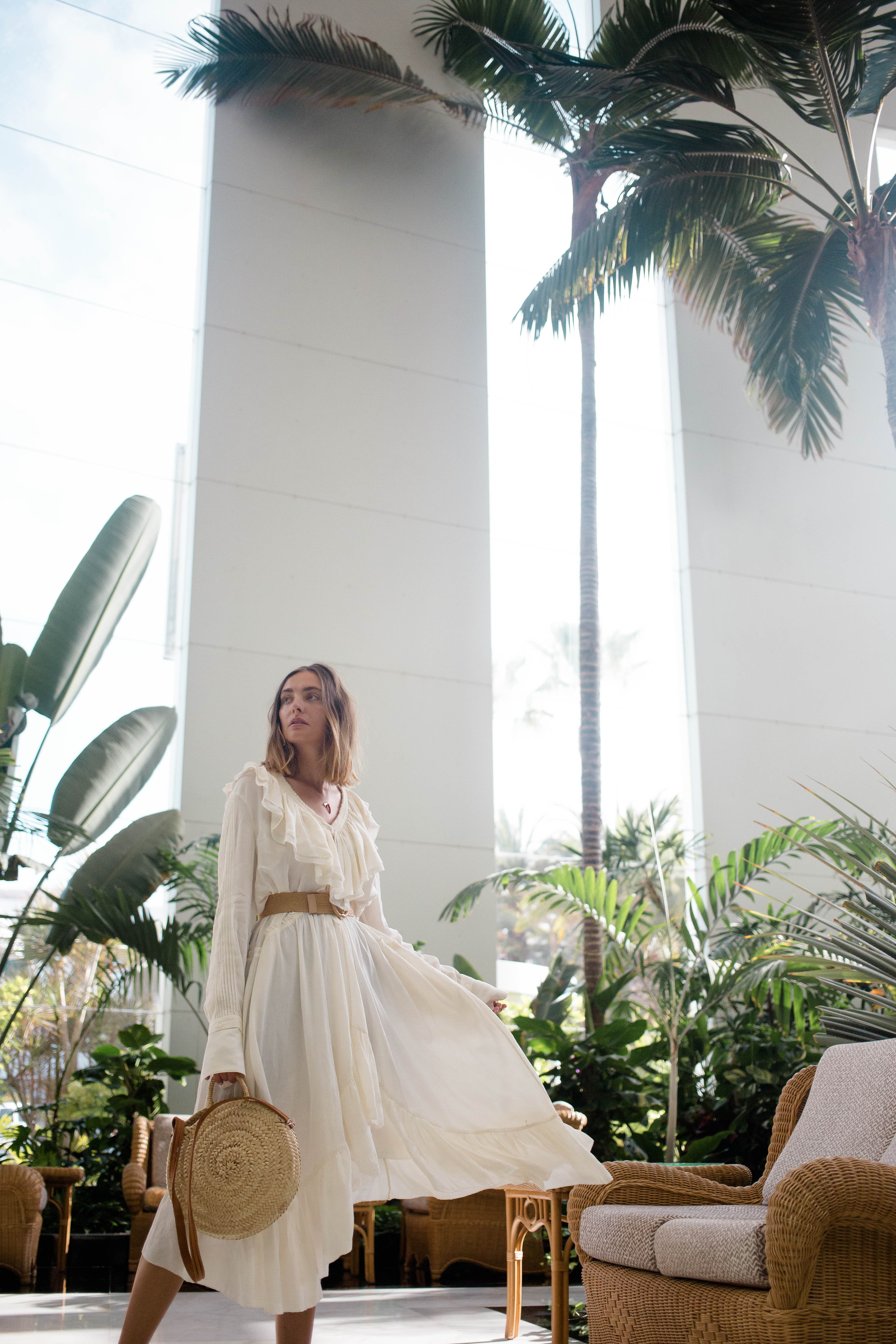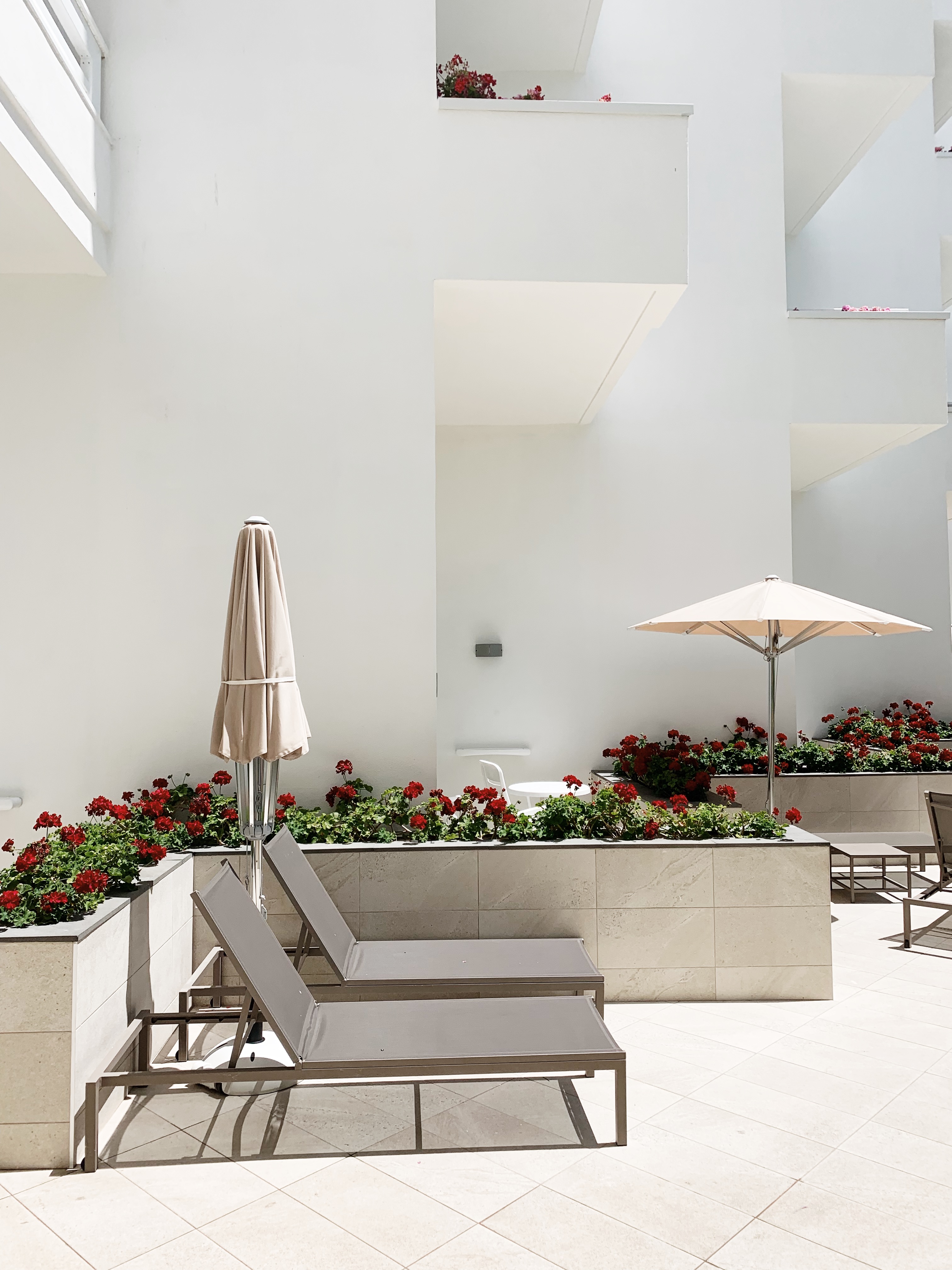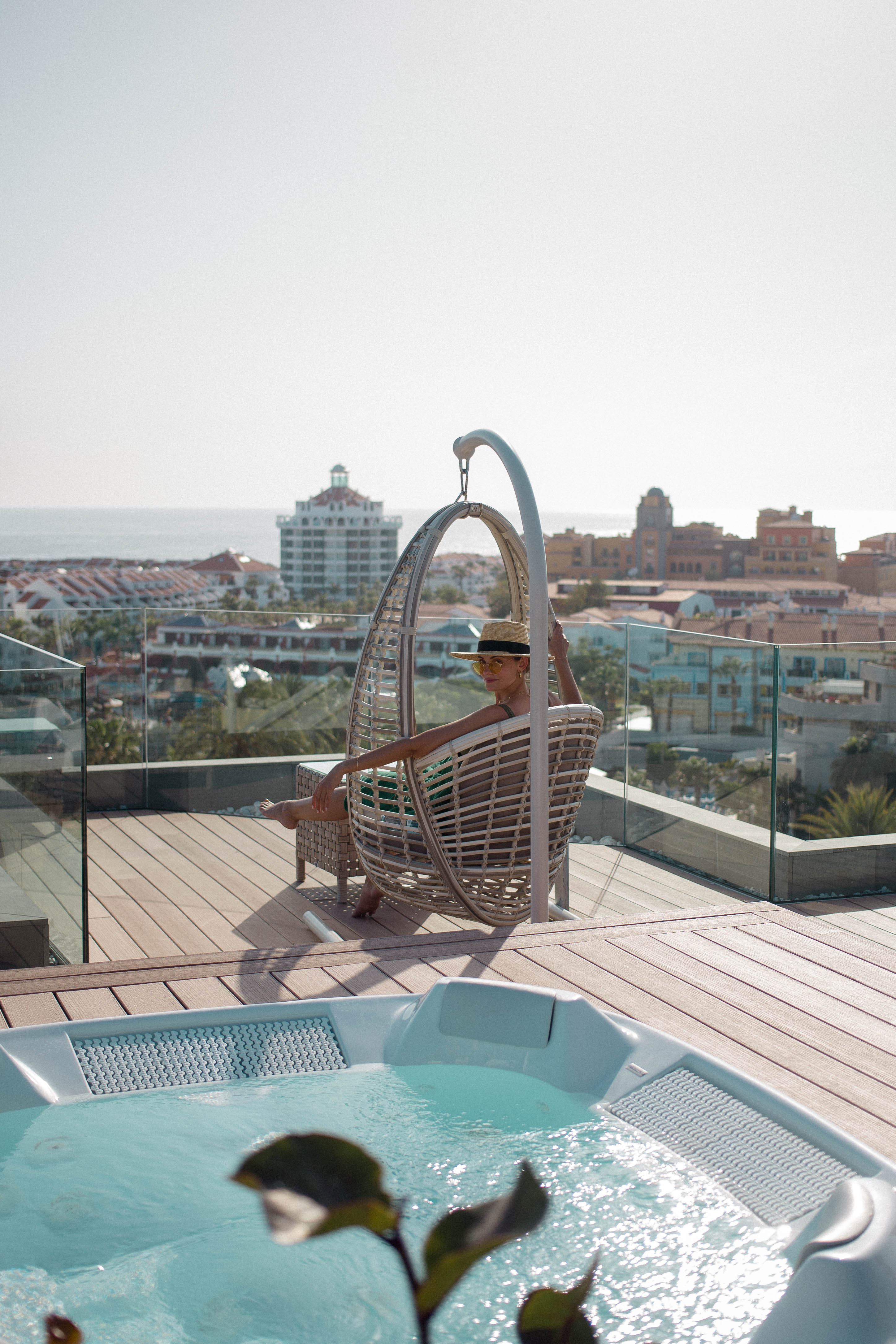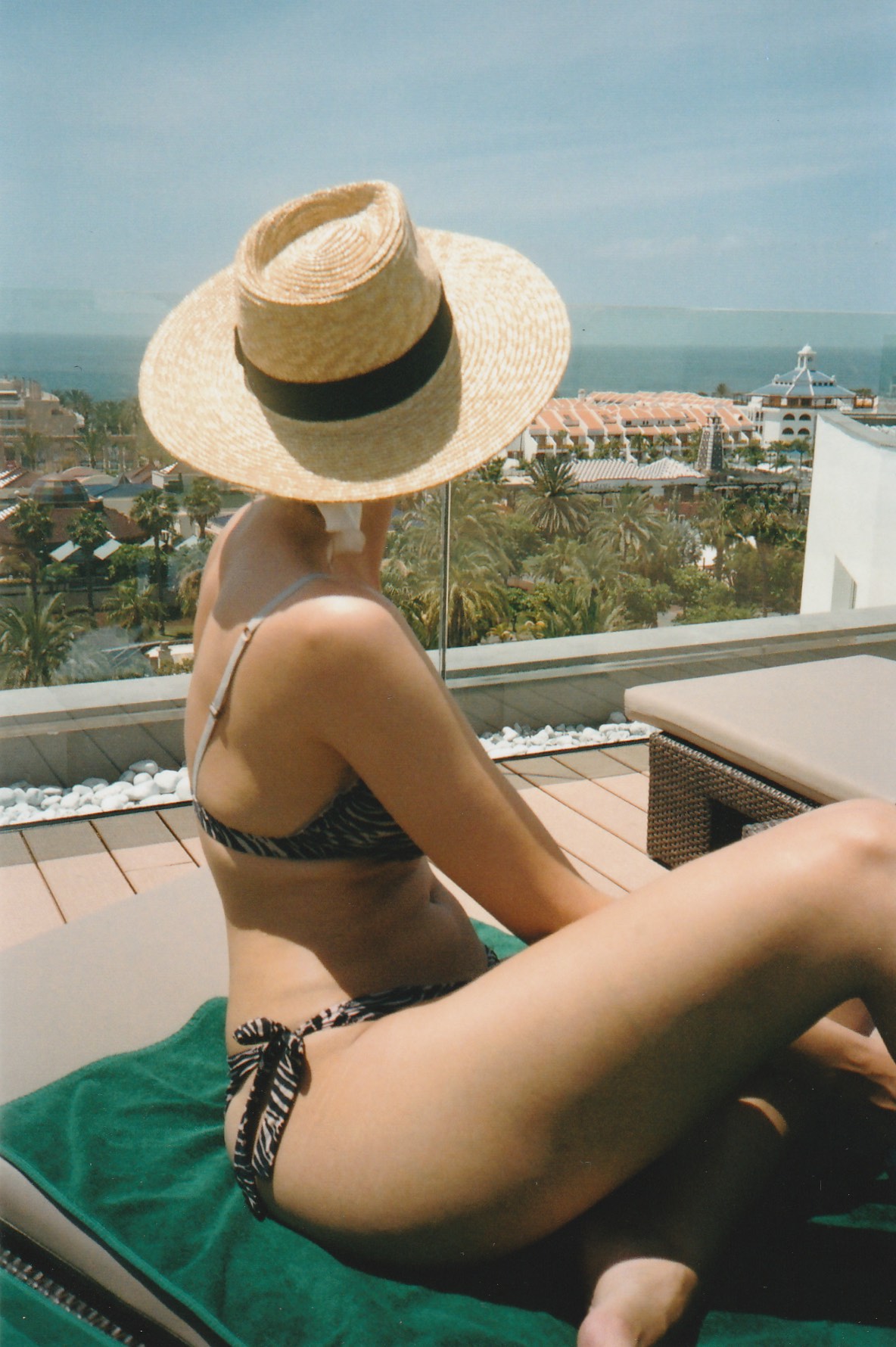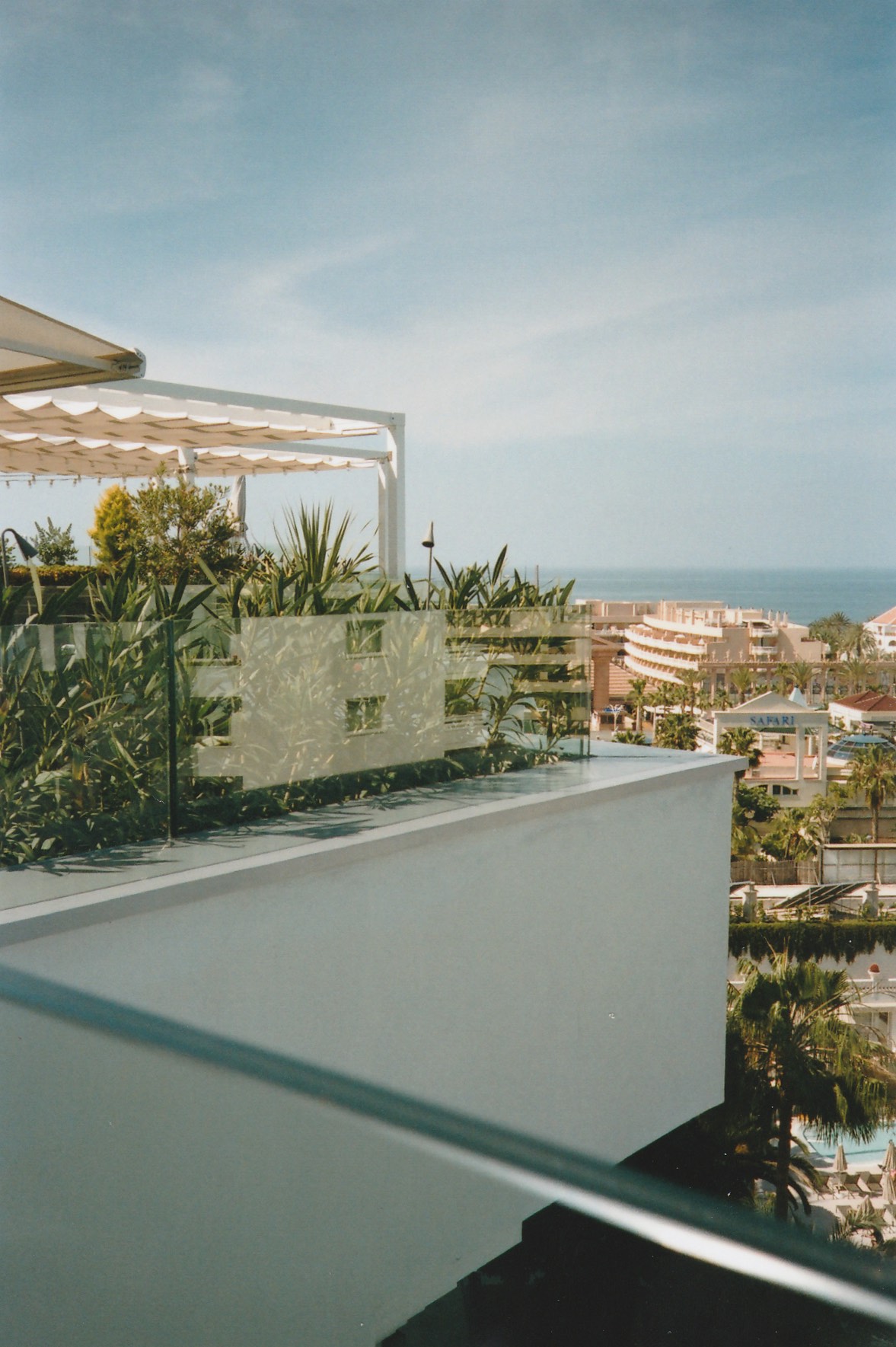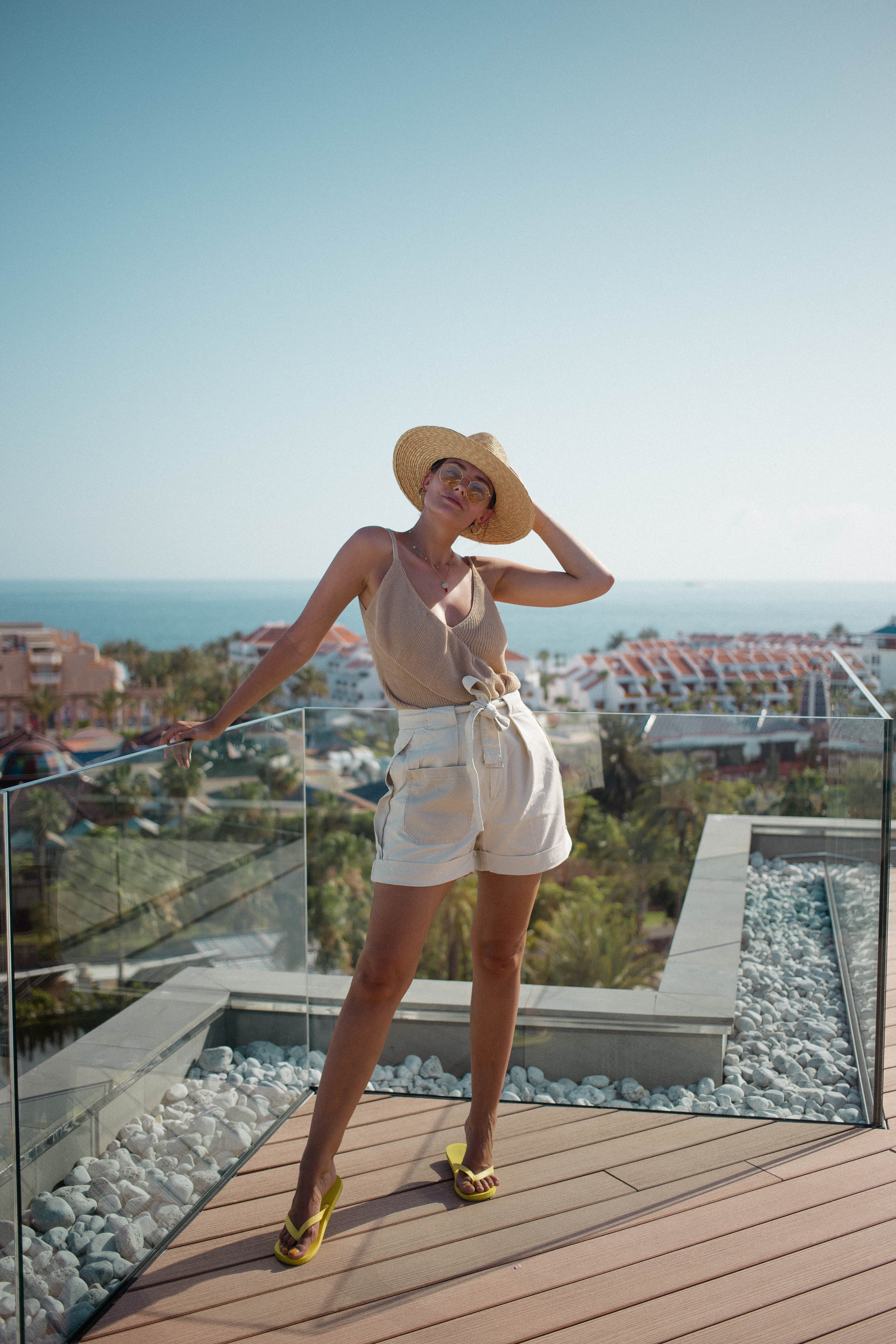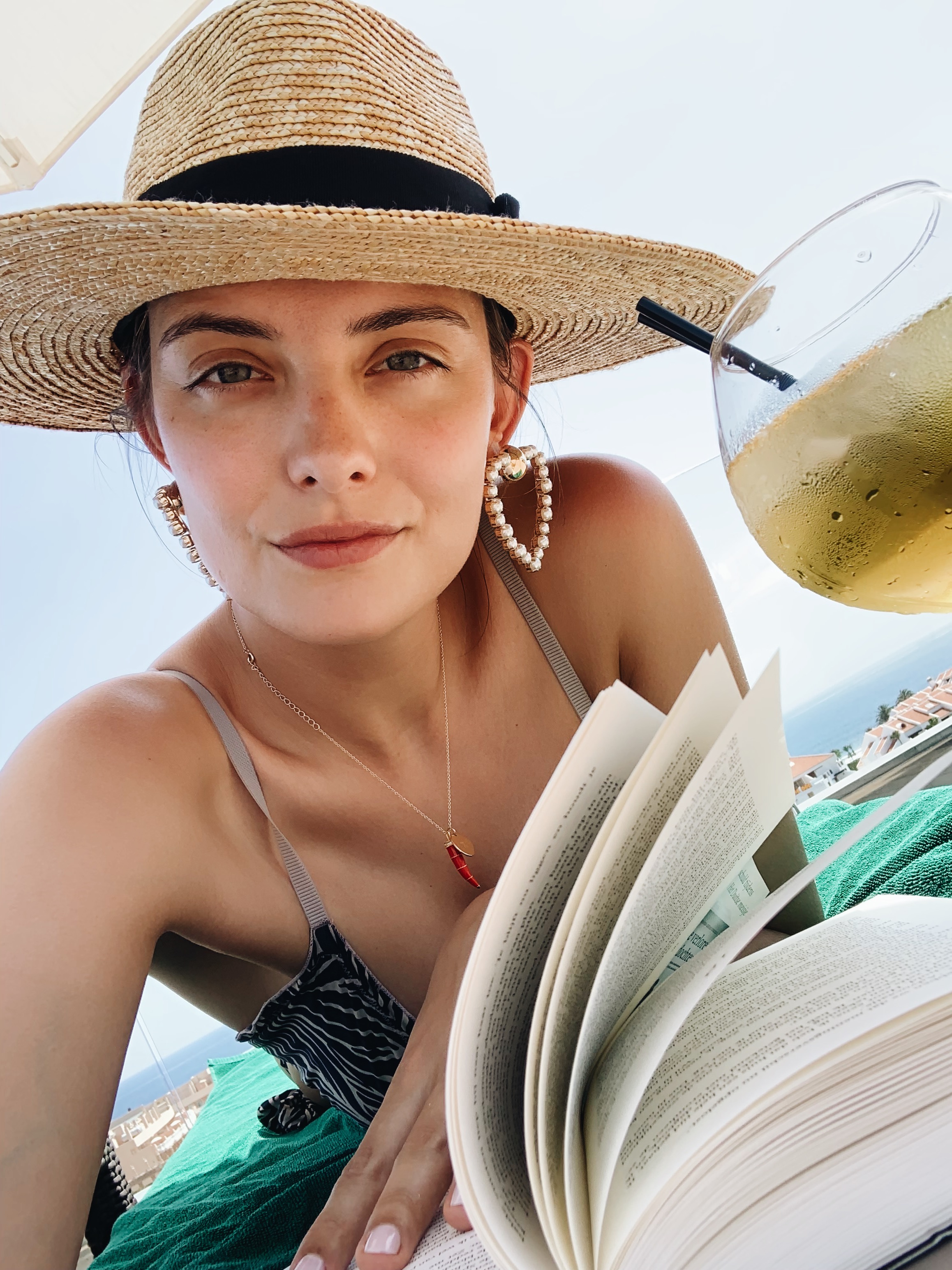 Use the code PAULIENRIEMIS to get a totally free upgrade for you next UP! booking at Vulcano Hotel! I do want to point out again that everything you've just scrolled through is not available for regular hotel guests, only if you book the UP! package.
Hope you enjoyed this post!
Written in collaboration with Spring Hotels