Although I can really enjoy a good tanning session on the beach, a late night bonfire with friends or dancing around at music festivals, I secretly don't mind summer coming to an end because… My favourite season is about to start! Why do I love Autumn so much? Time for this Autumn Lovers Anonymous member to start confessing.
Layering! Cashmere! Scarves! Although I have become increasingly better at it, I still find it hard not to look like a tourist in Summer. Autumn offers so much more outfit options! Playing around with socks, jackets, ponchos, beanies… And it's time to pull out my favourite materials again: cashmere, wool and leather.
All of the colours! You can't deny that the world just looks way prettier in burgundy, rust and yellow.
Indoor concerts! Festivals are fun and all, but coming home with a burned forehead, soaked shoes (hello Summer rain) or awkward tanning lines are not. I can really enjoy indoor concerts: they are way more practical and always feel more intense.
Chai latte! With whipped cream and extra cinnamon, yes please.
Scented candles! I prefer warm scents like fig, pine, cinnamon, pumpkin and wood over fresh and light fragrances. I'm forever drooling at the Yankee Candle website and would love to order my first Christmas Cookie candle this season.
Halloween! Christmas! I am the most cheesy person ever when it comes to holidays. Dressing up for special occasions is something I really enjoy (dead bride outfits included), and oh did I mention the CHRISTMAS TREE, ALL OF THE PRETTY LIGHTS AND THE GREASY FOOD?
Loads of new tv-shows! My couch and I aren't best buddies during Summer, but we always make up very intensely during Autumn. My love for bad reality shows really reaches an climax when the leaves start to fall. Say hello to the new tv-season!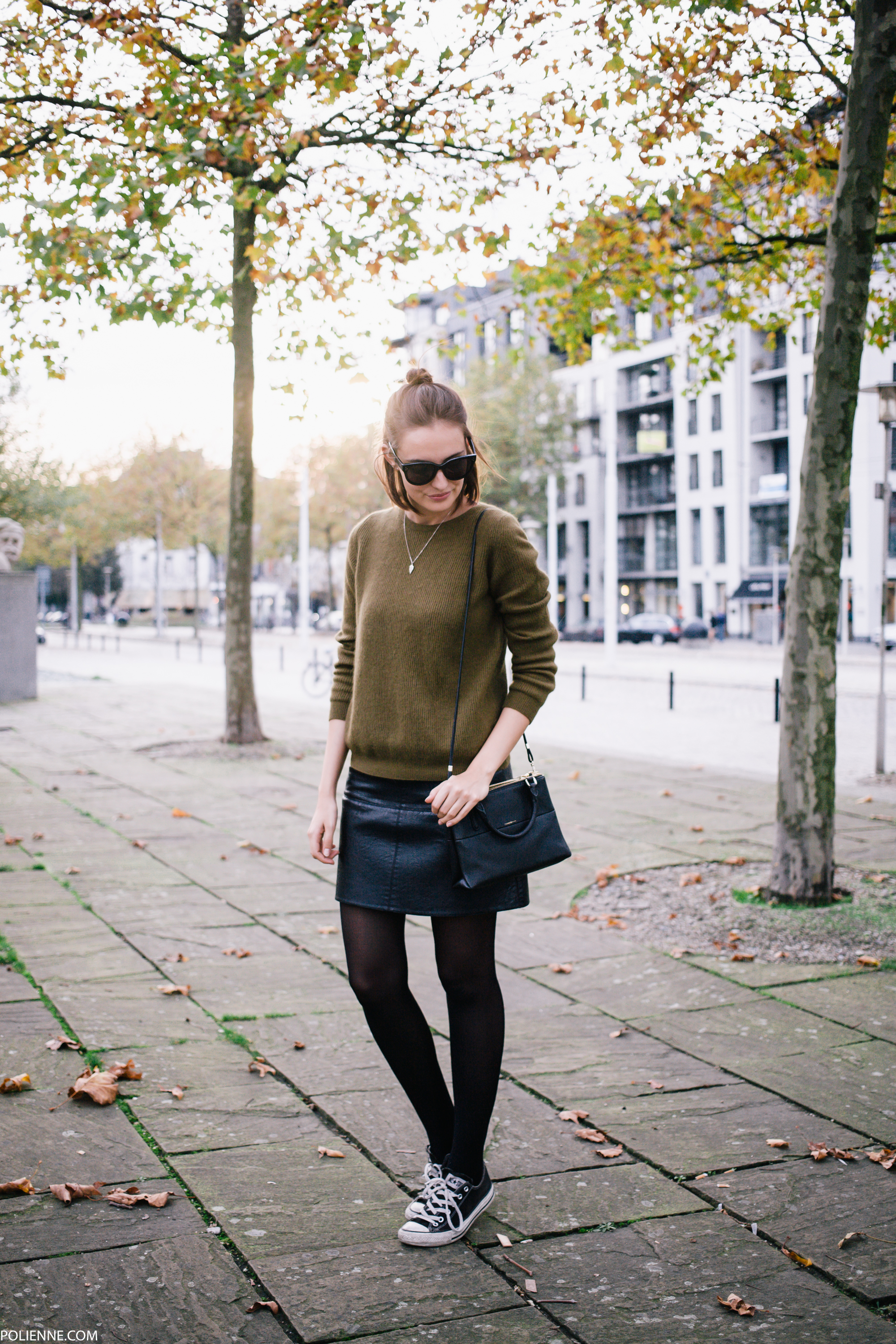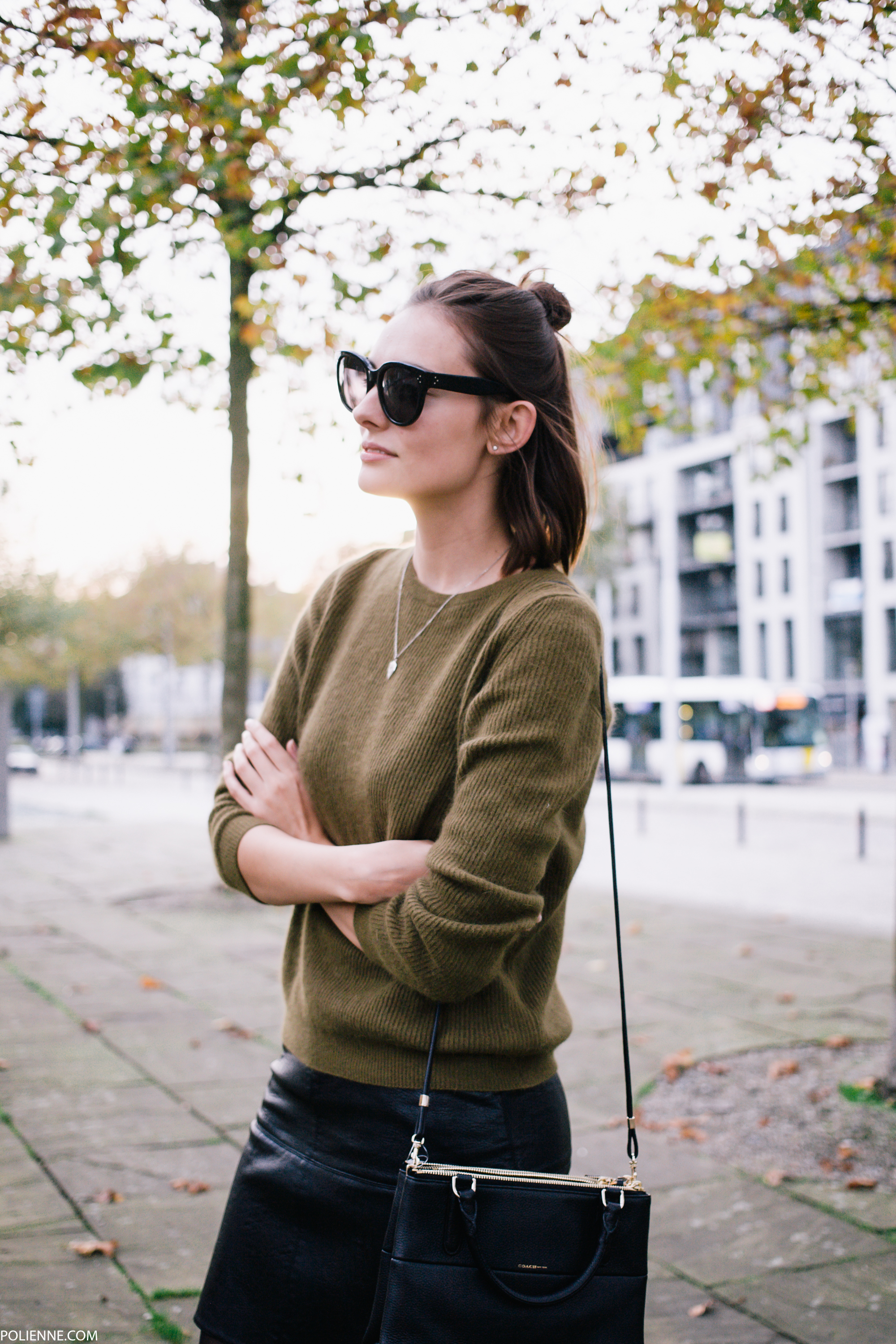 (2014 outfit: OLIVE knit, ZARA skirt, CONVERSE shoes, COACH bag, CELINE sunnies)
This post was inspired by Kim from It-Girl.
INSTAGRAM @pielaun . SNAPCHAT @pielaunio . PINTEREST @pielaun