Only a few months ago I traded the student life for two real cool office jobs: I work as a part time community manager and copywriter for a fashion company in Antwerp and of course I have my blog, which basically counts for a full time job. Oh, and in between this office craziness I do still accept some modeling jobs too!
Okay, these three professions weren't exactly what I had in mind when I was still a tiny Pielaunio. Next to a famous singer, a journalist, a painter and a princess there was one other job that seemed pretty cool to me: owning a coffeebar! I remember loving the scent of coffee at my grandmother's place when I was younger, and this scent always reminds me of cozy afternoons on the couch. Although back then the taste of coffee made me cringe, I couldn't imagine a life without my cappuccino's and café lattes these days.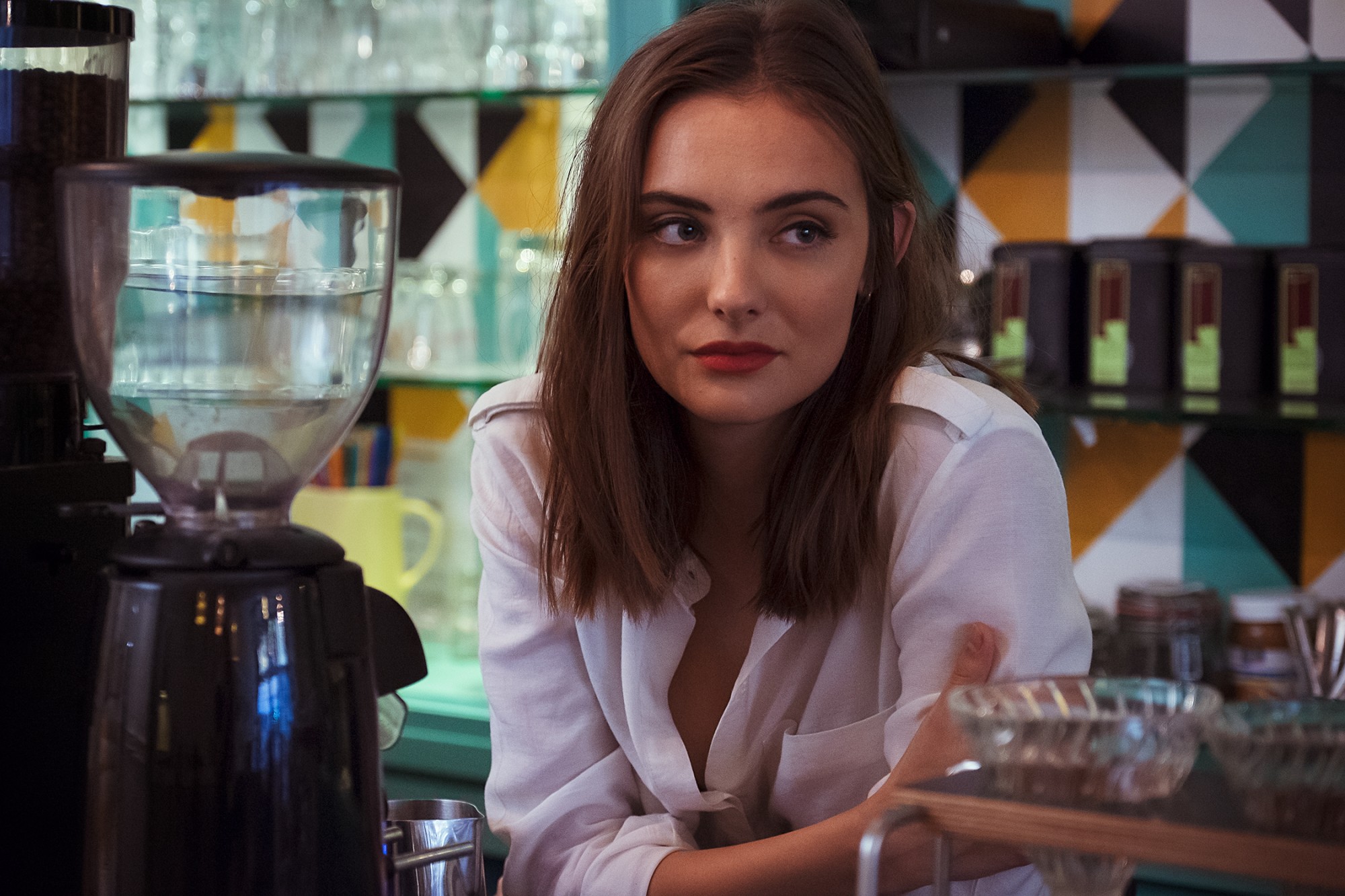 So why not have a dream profession-themed shoot for once? And let's not forget the accompanying dream outfit that obviously goes along with the job!
Since a hot cup of coffee equals a moment of relaxation to me, this comfy white shirt, sophisticated culottes and cozy UGG slip ons would be my half profesh, half comfy go-to outfit when running my own coffeebar. I admit that I secretly just wanted to curl up with my slippers, a blanket and a strong cappuccino…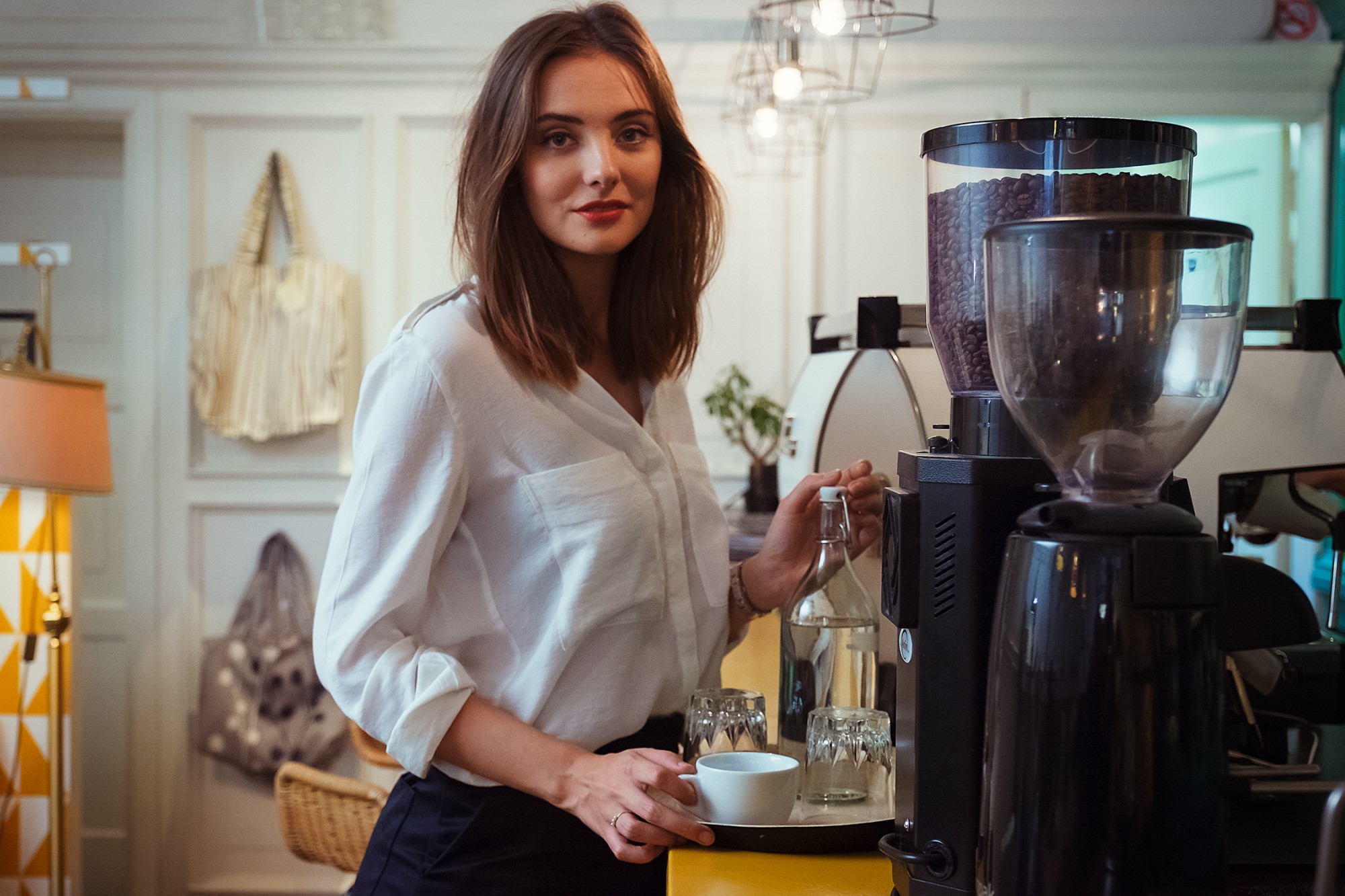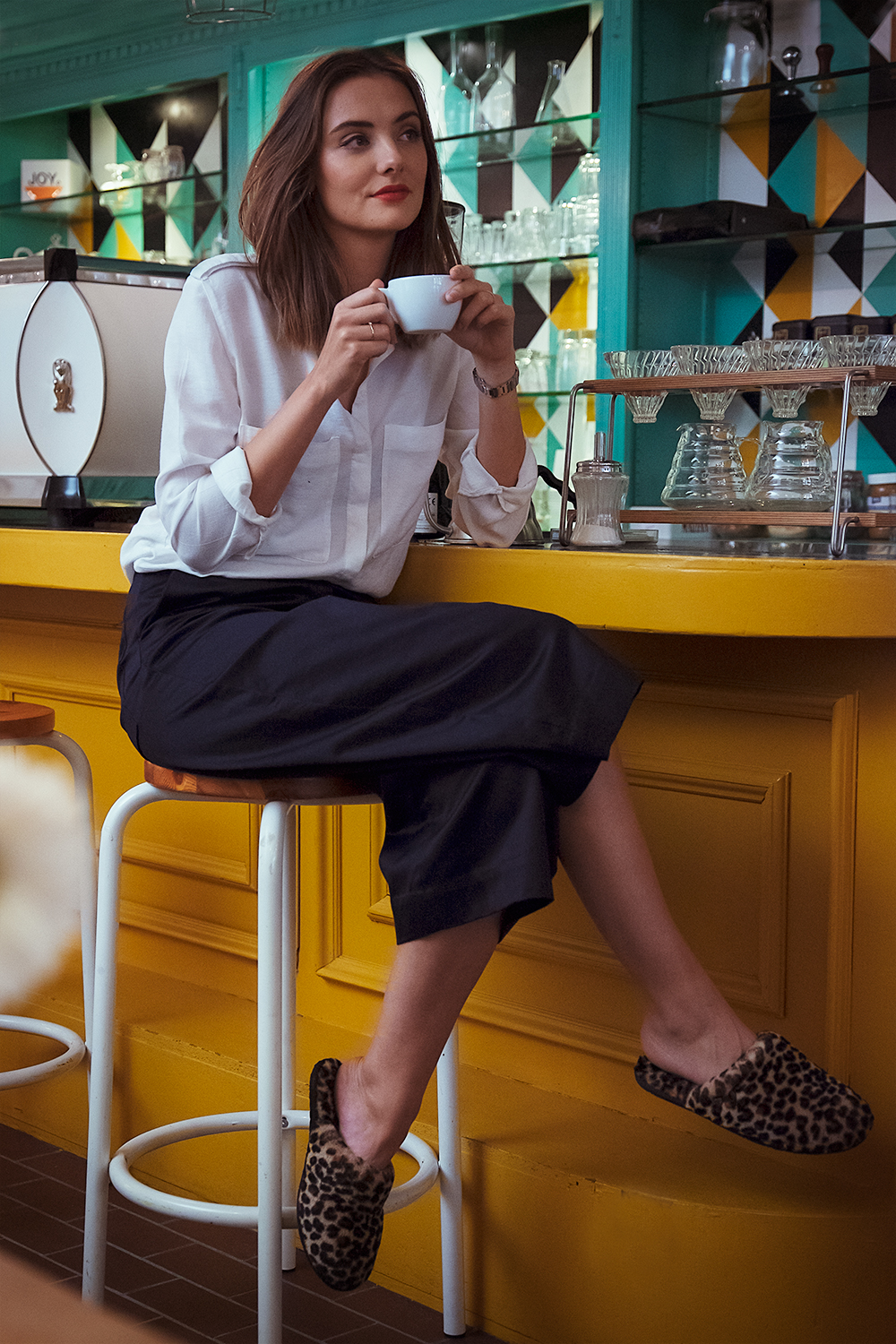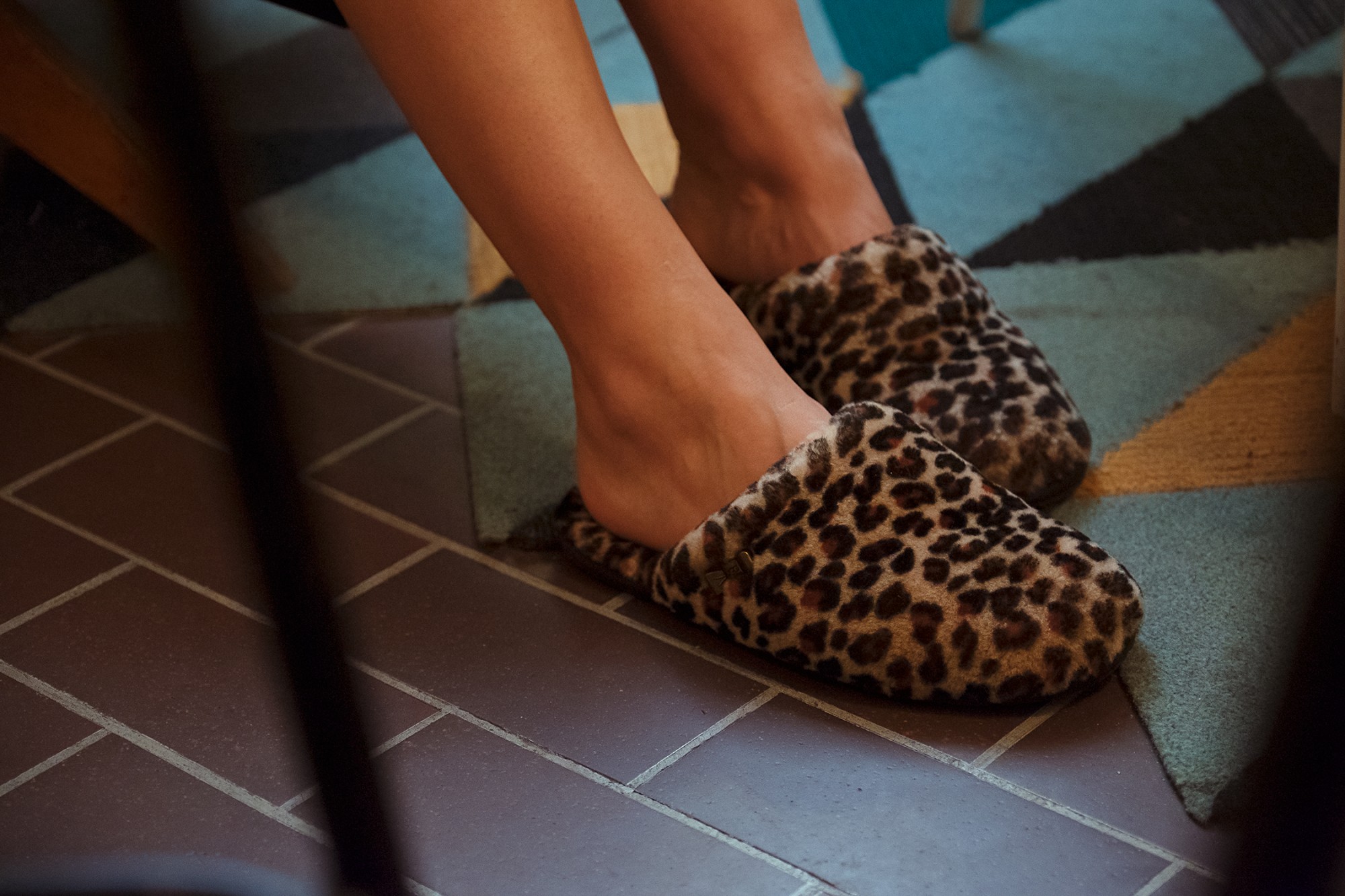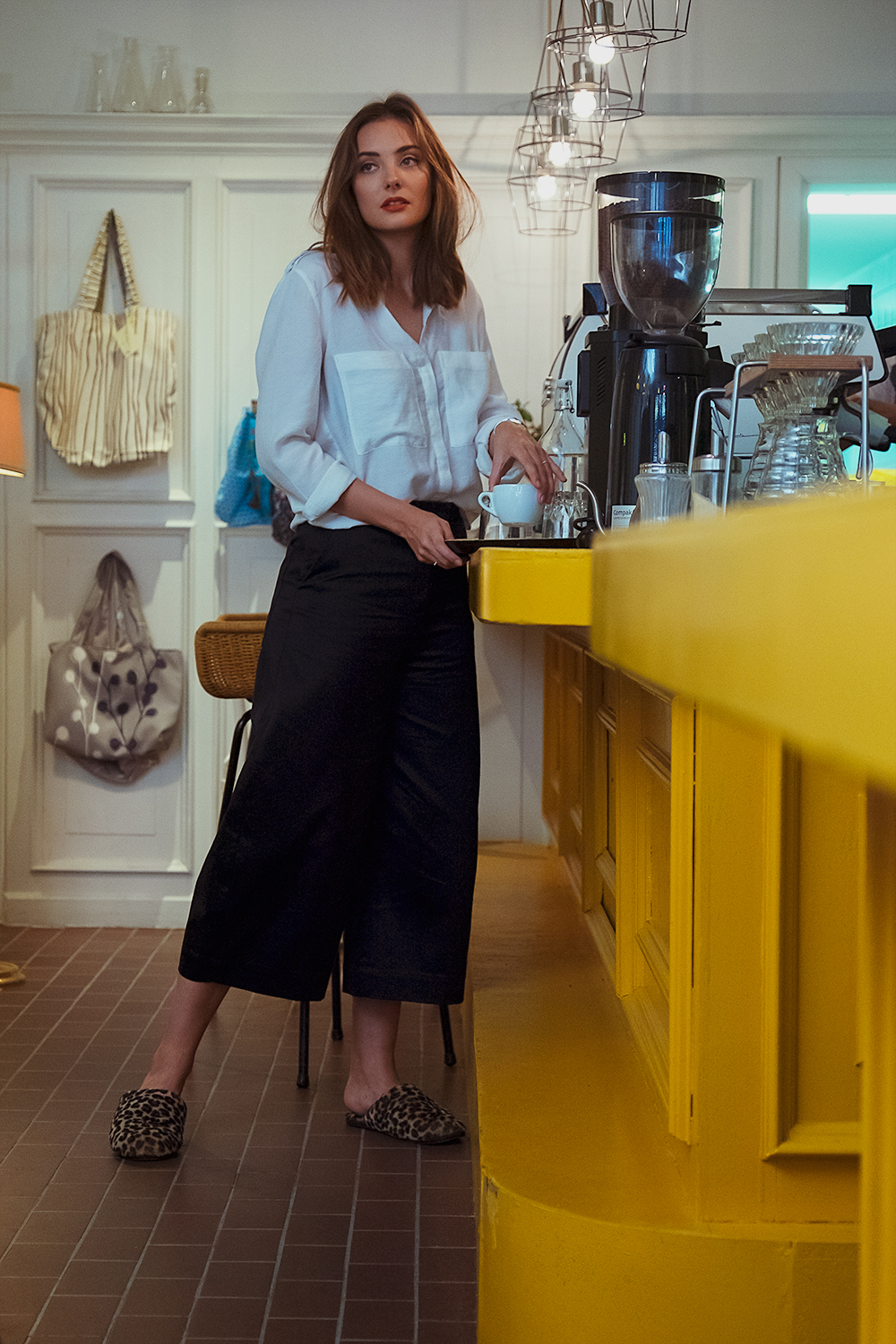 But wait, there were a lot of jobs too that did not at all appeal to me when I was younger! Unlike many of my friends, becoming a veterinarian was not exactly my dream professional move: I was scared of horses and would get a heart attack from a single dog bark.
Another career that was most definitely not meant to be was being a sailor. Next to my fear of oceans (and what's below the ocean surface…) the FOMO syndrome would also haunt me. Fear of missing out from all the friend gatherings and family parties back home, that is. Traveling is of course always fun, but a semi-permanent sea life doesn't really appeal to me.
But then again, I can think of so many cute sailor outfits already… A gorgeous long navy coat, a warm check shirt, these real cool boyfriend jeans and a pair of super comfortable UGG classic slim boots. My improvised sailor outfit isn't too shabby, is it? Ship ahoy!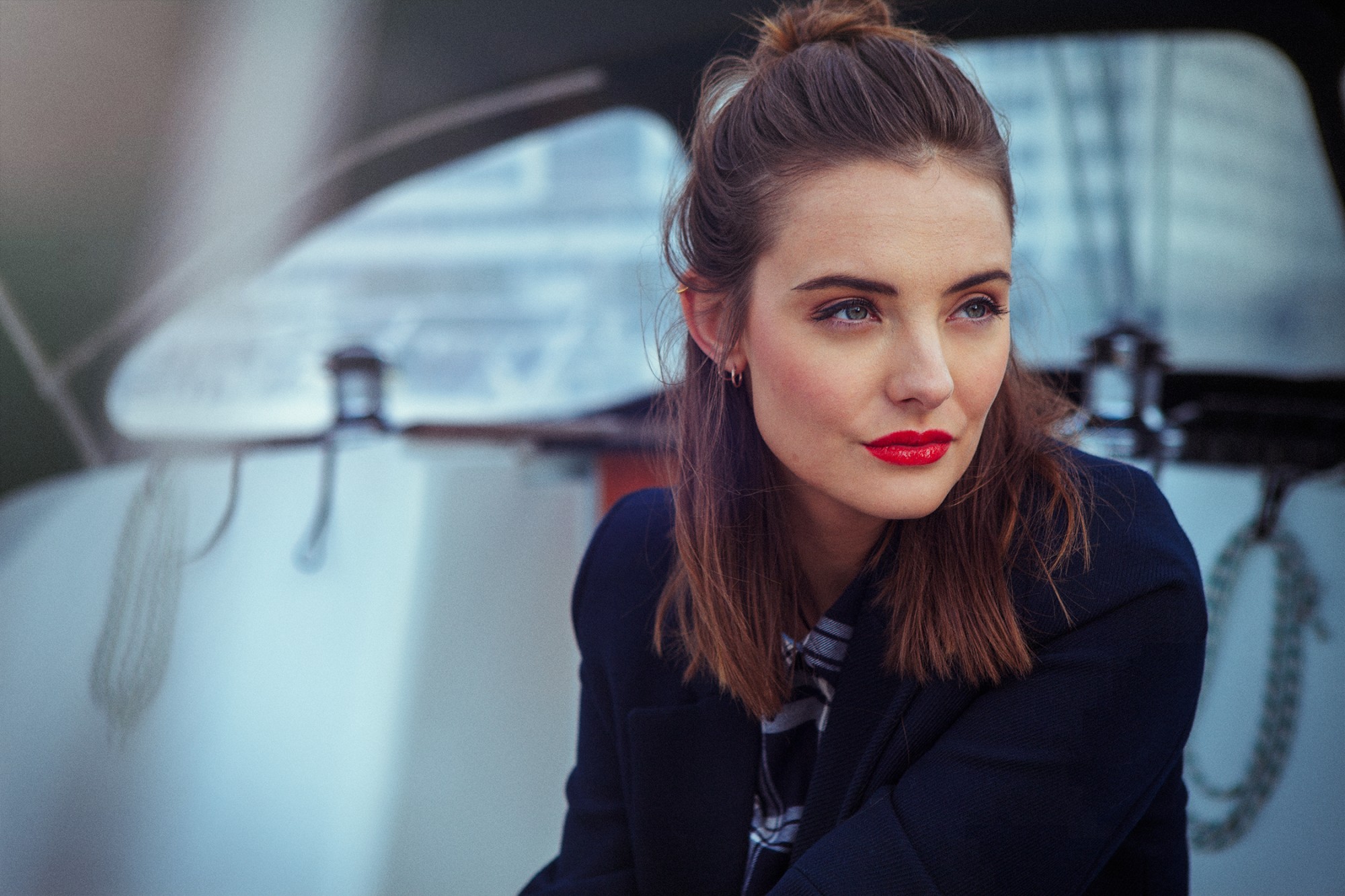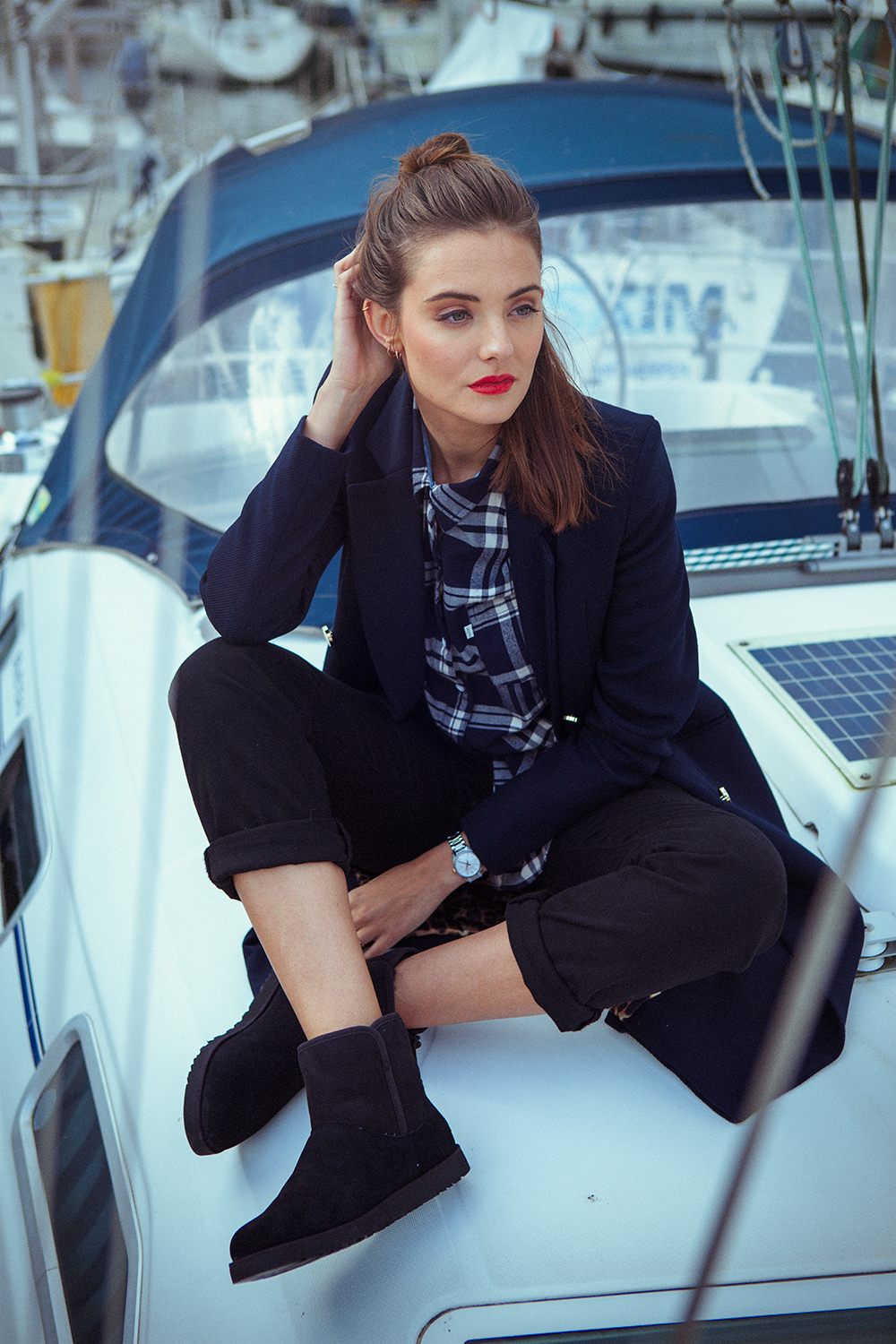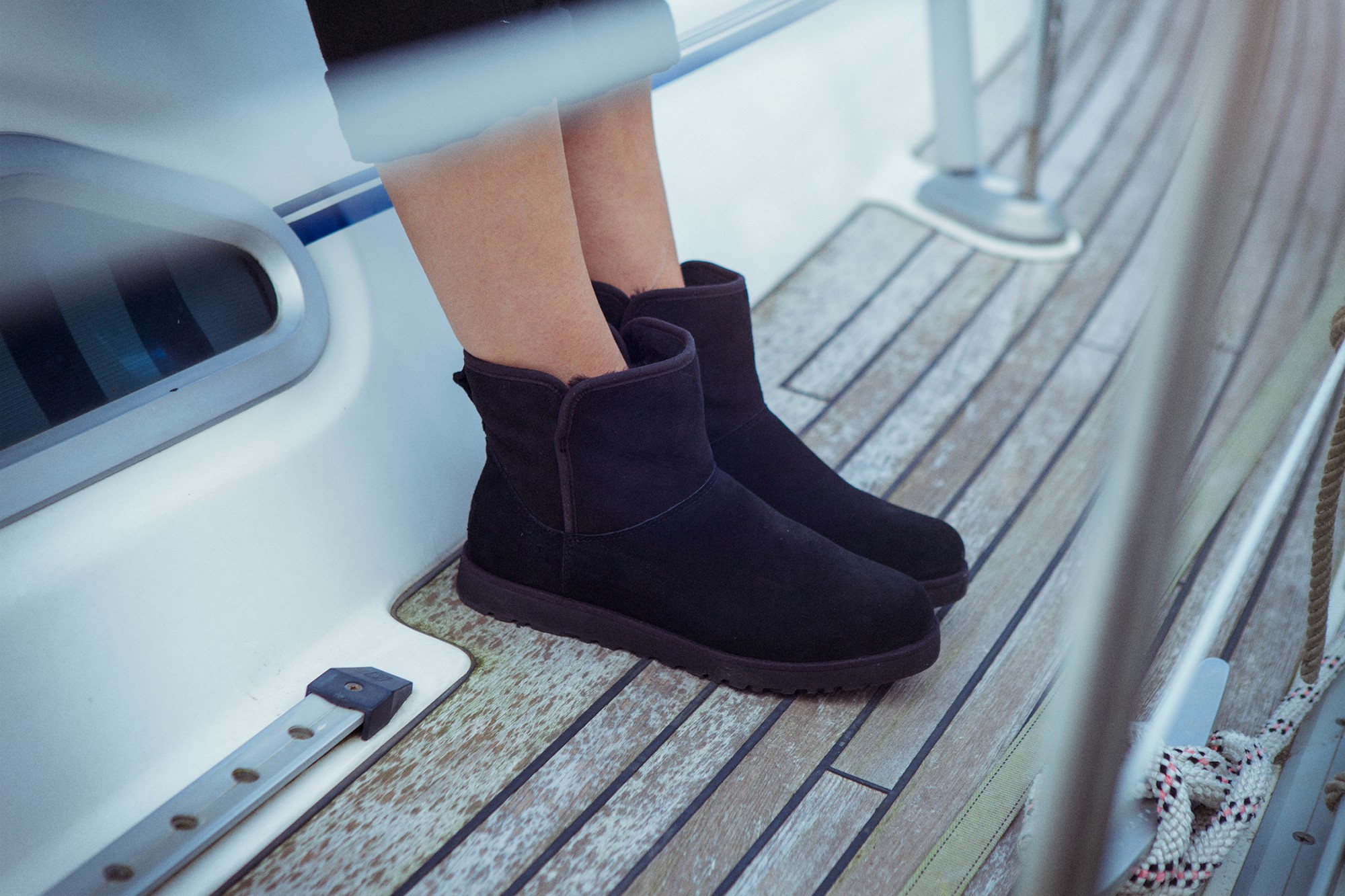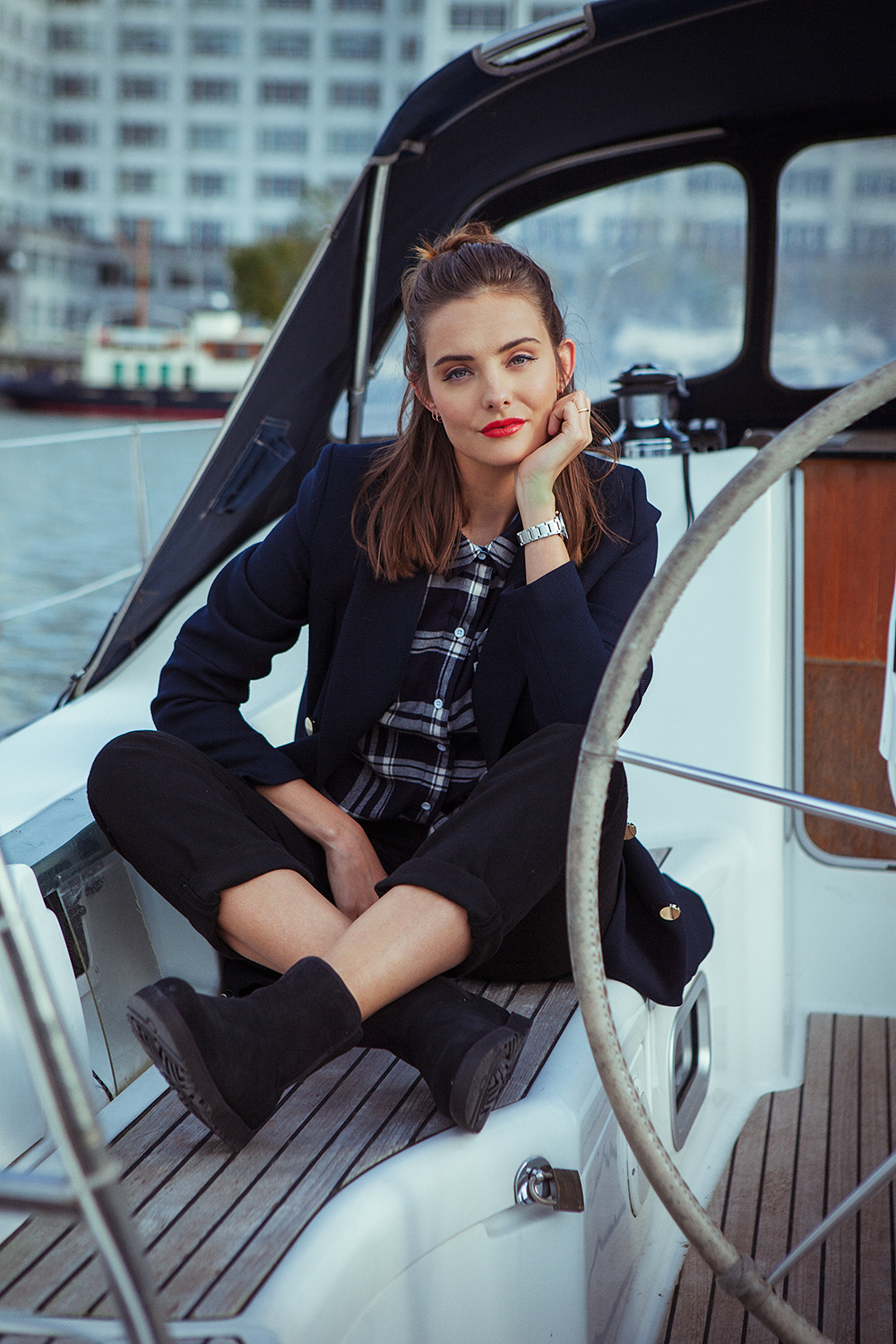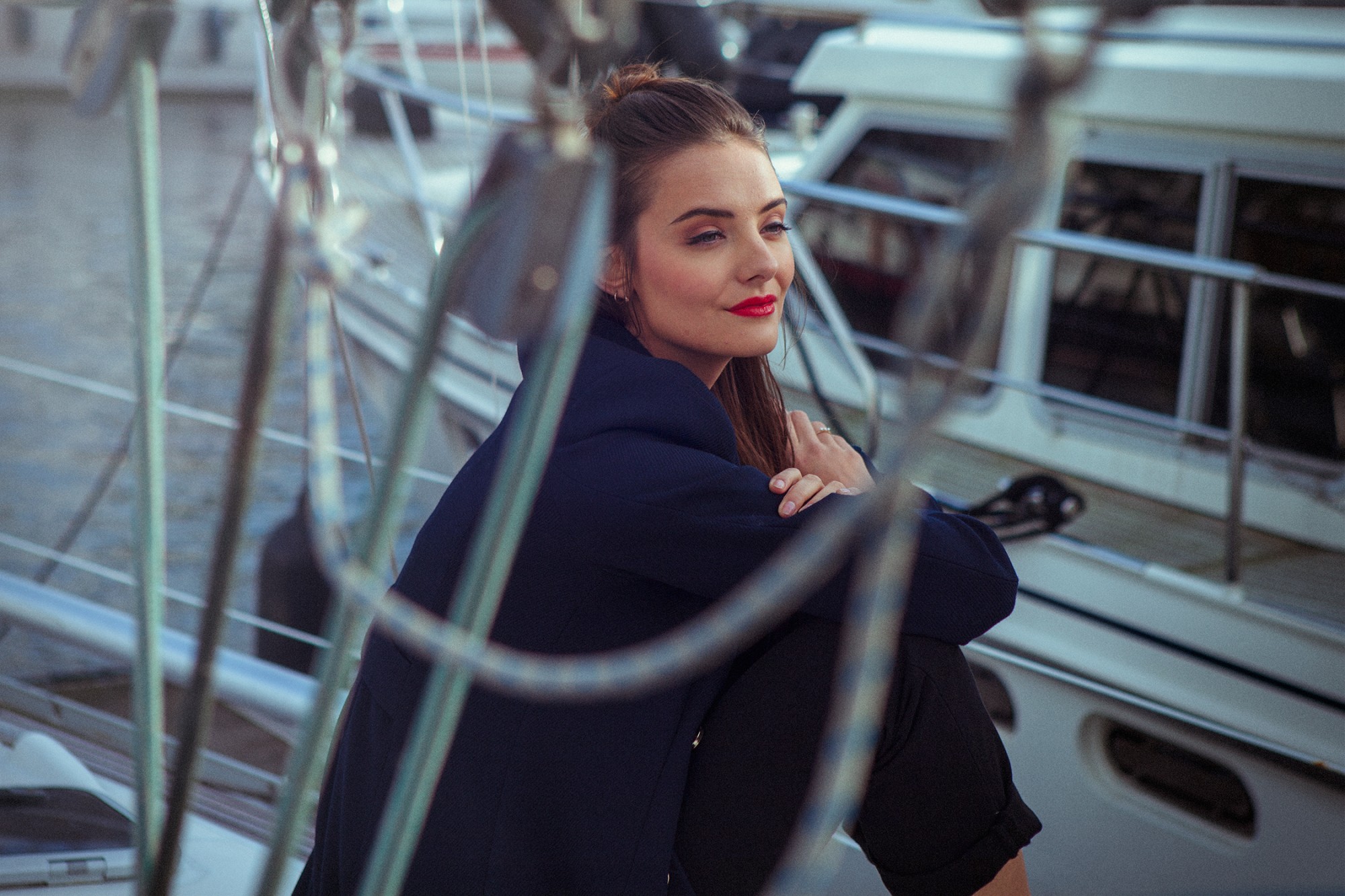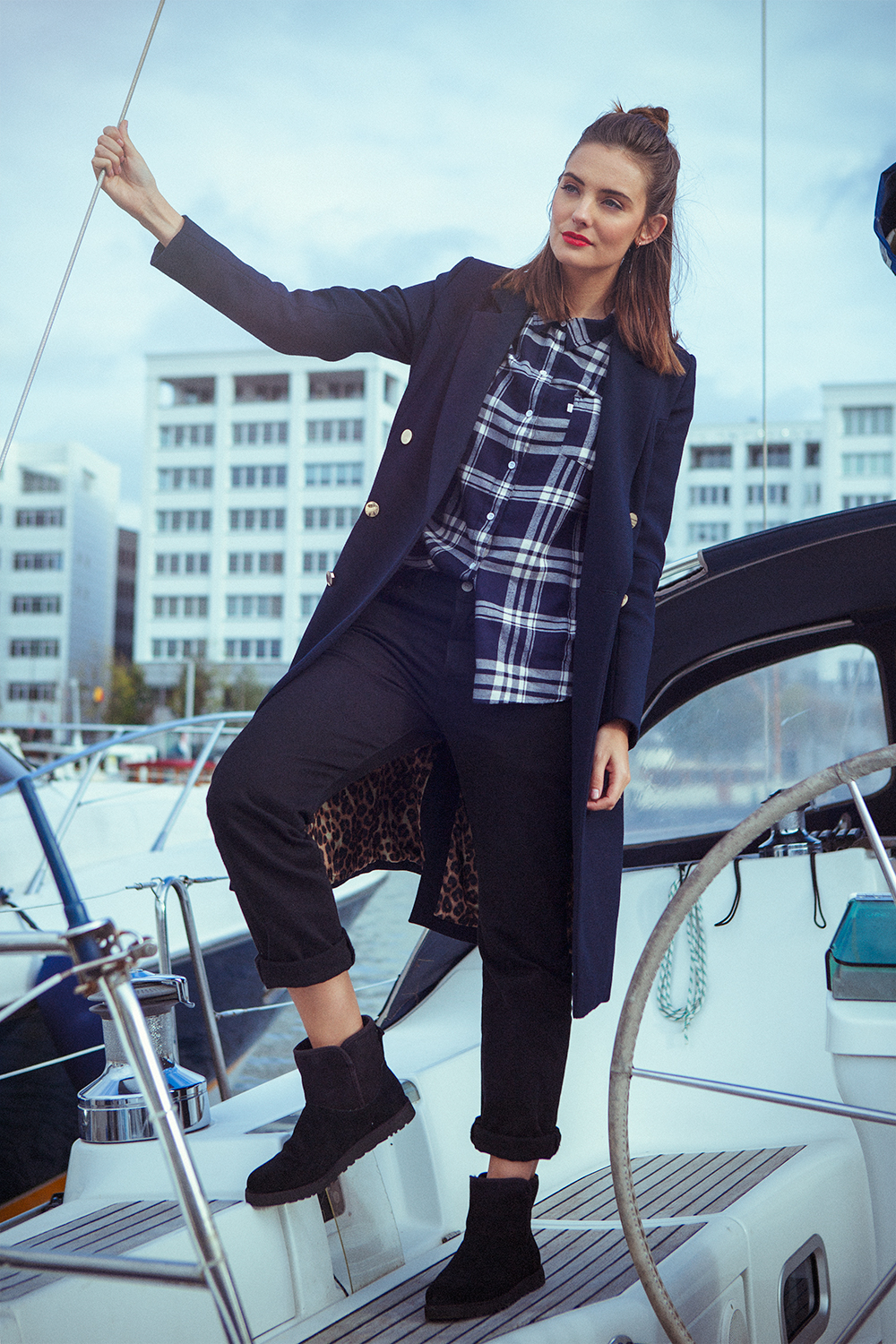 What was your dream job when you were little? Still pursuing these dreams?
1. H&M TREND white shirt, COS culottes, UGG slippers, CALVIN KLEIN watch
2. RIVER ISLAND coat, LEVI'S check shirt & 501 denim, UGG boots
Photos by Bram Laebens for Belmodo
Read more at Belmodo.be!