An office look that adds a touch of glamour to your Monday morning. But hey, let's not talk about Monday already – the weekend ain't over yet! I'm currently having a lovely weekend off in Berlin so I'll leave you with your breakfast and these photos for now.
Stay tuned for more updates this week!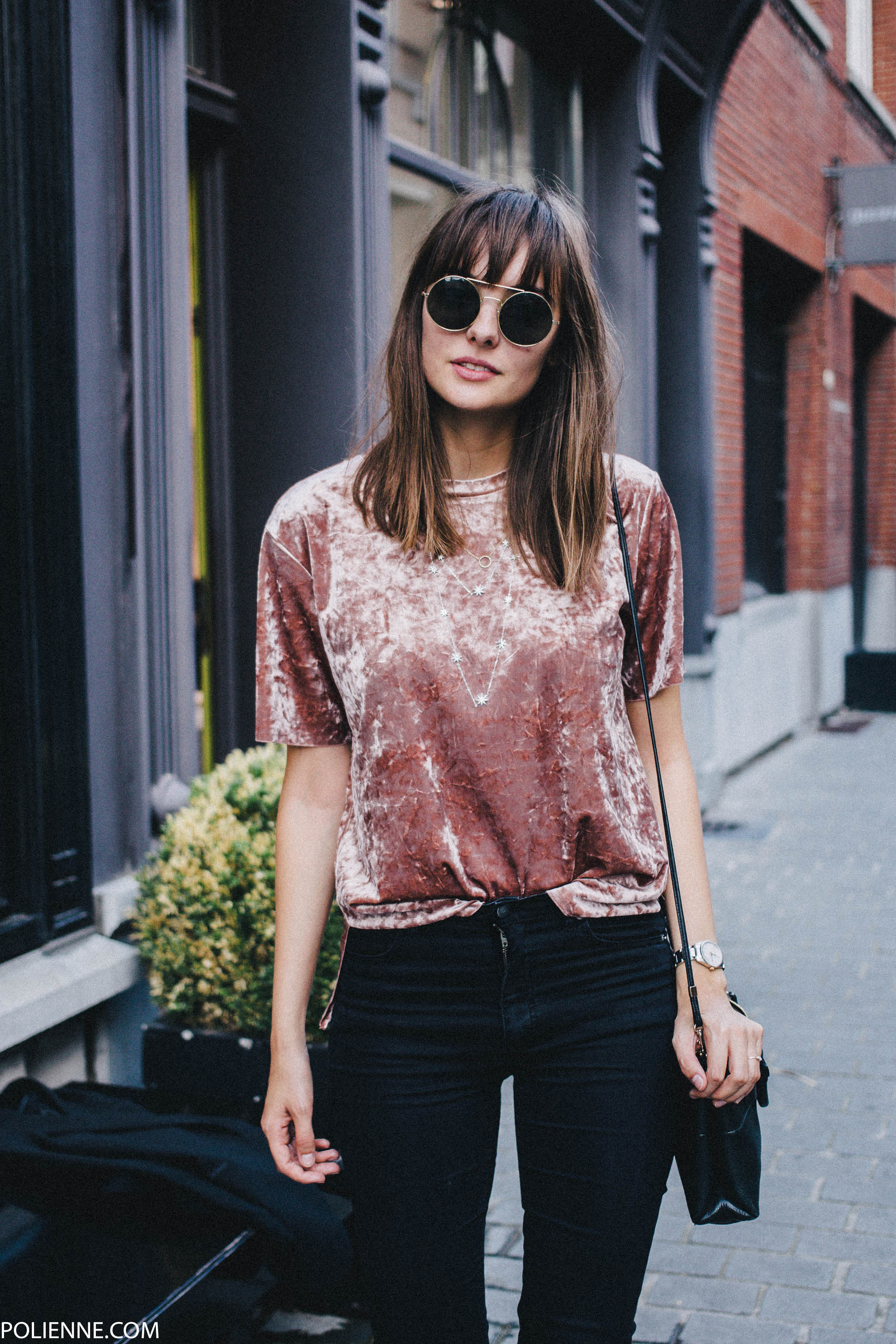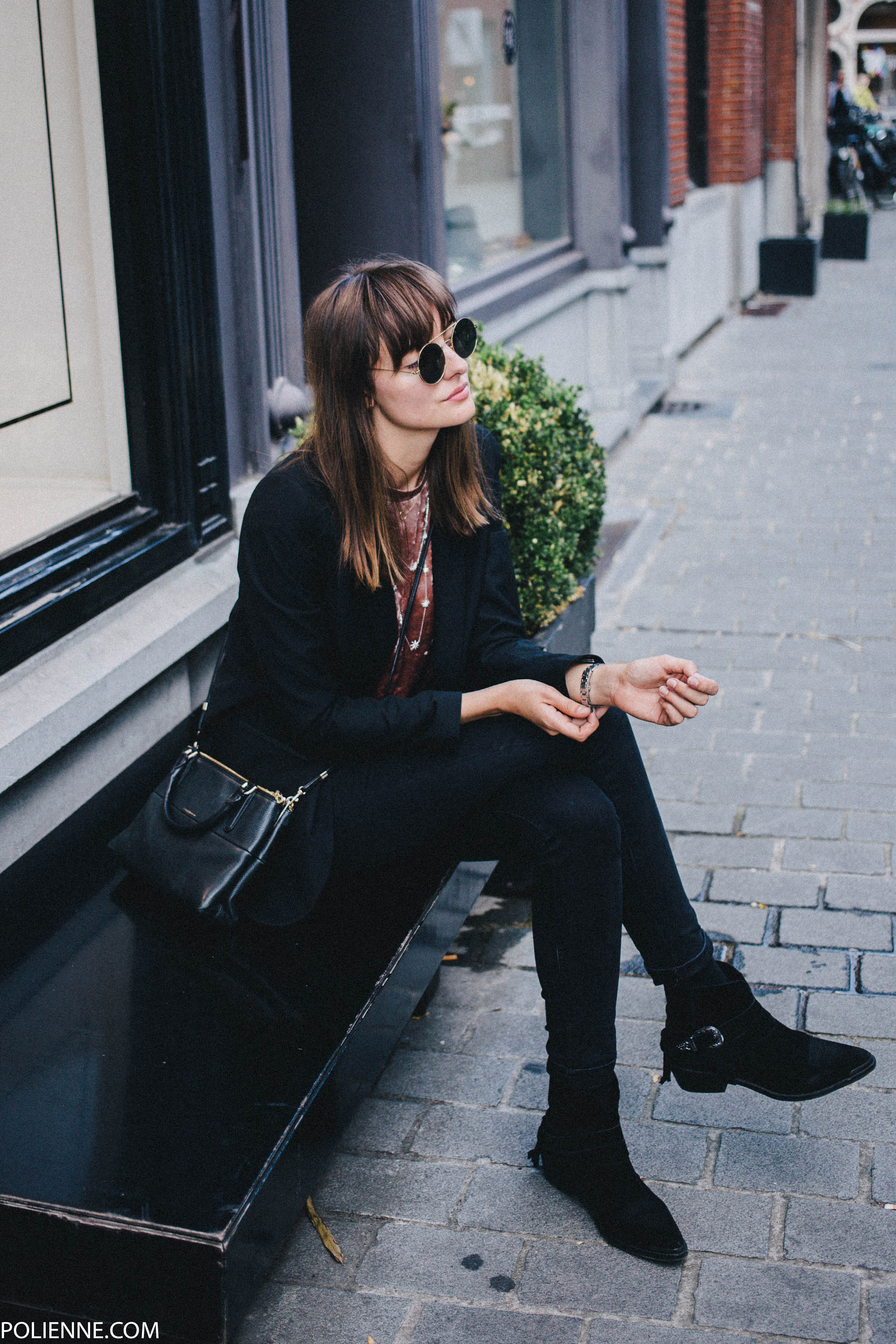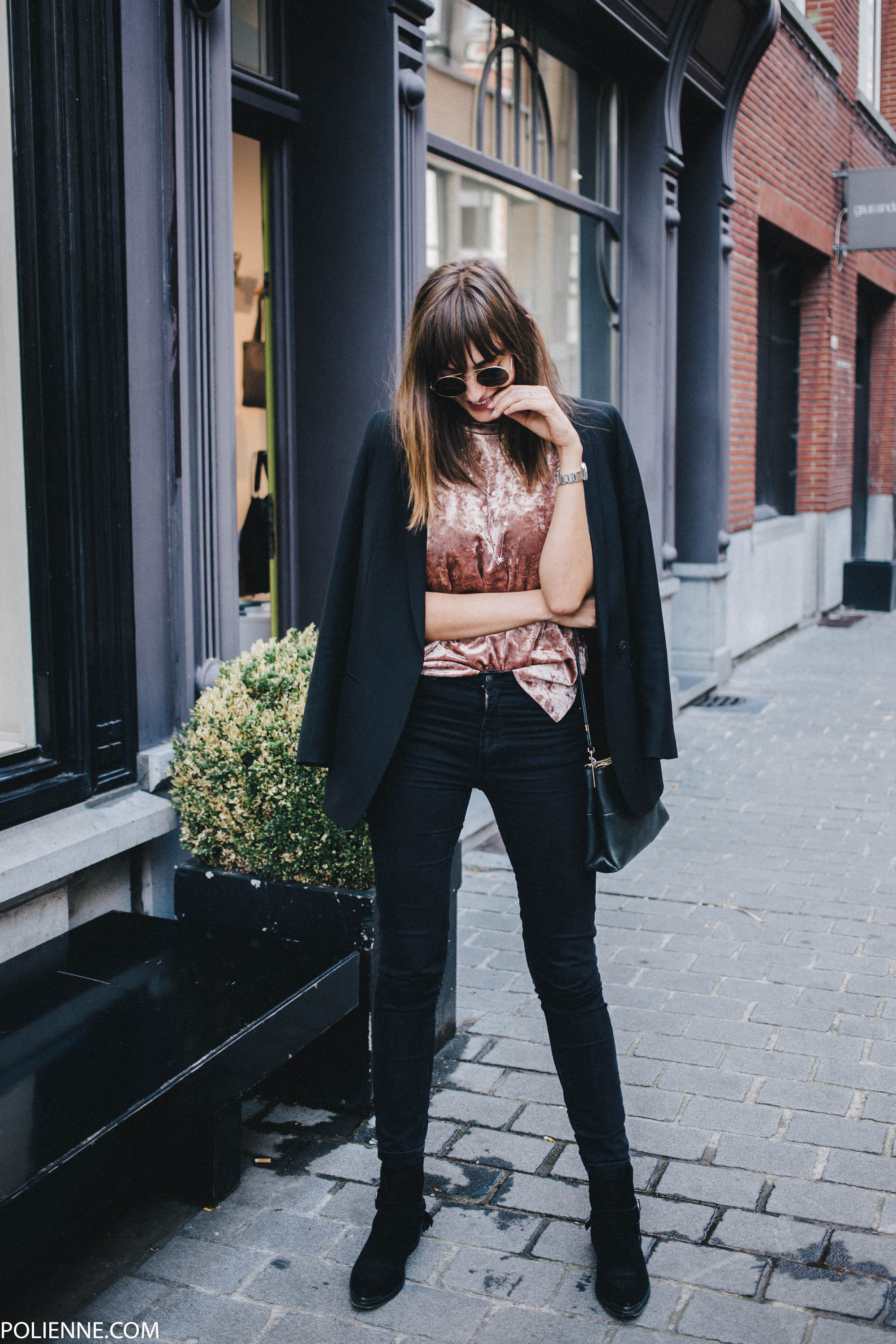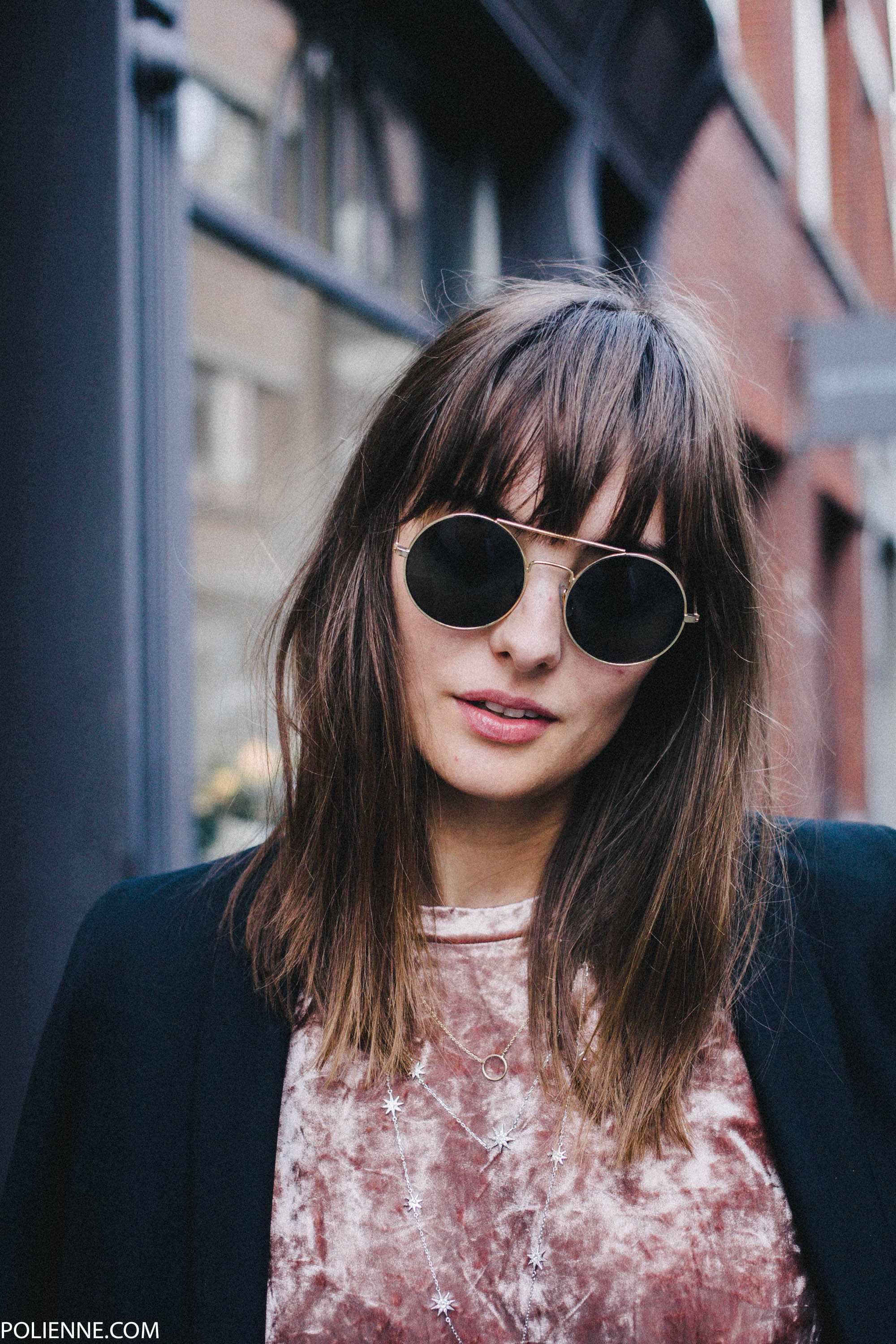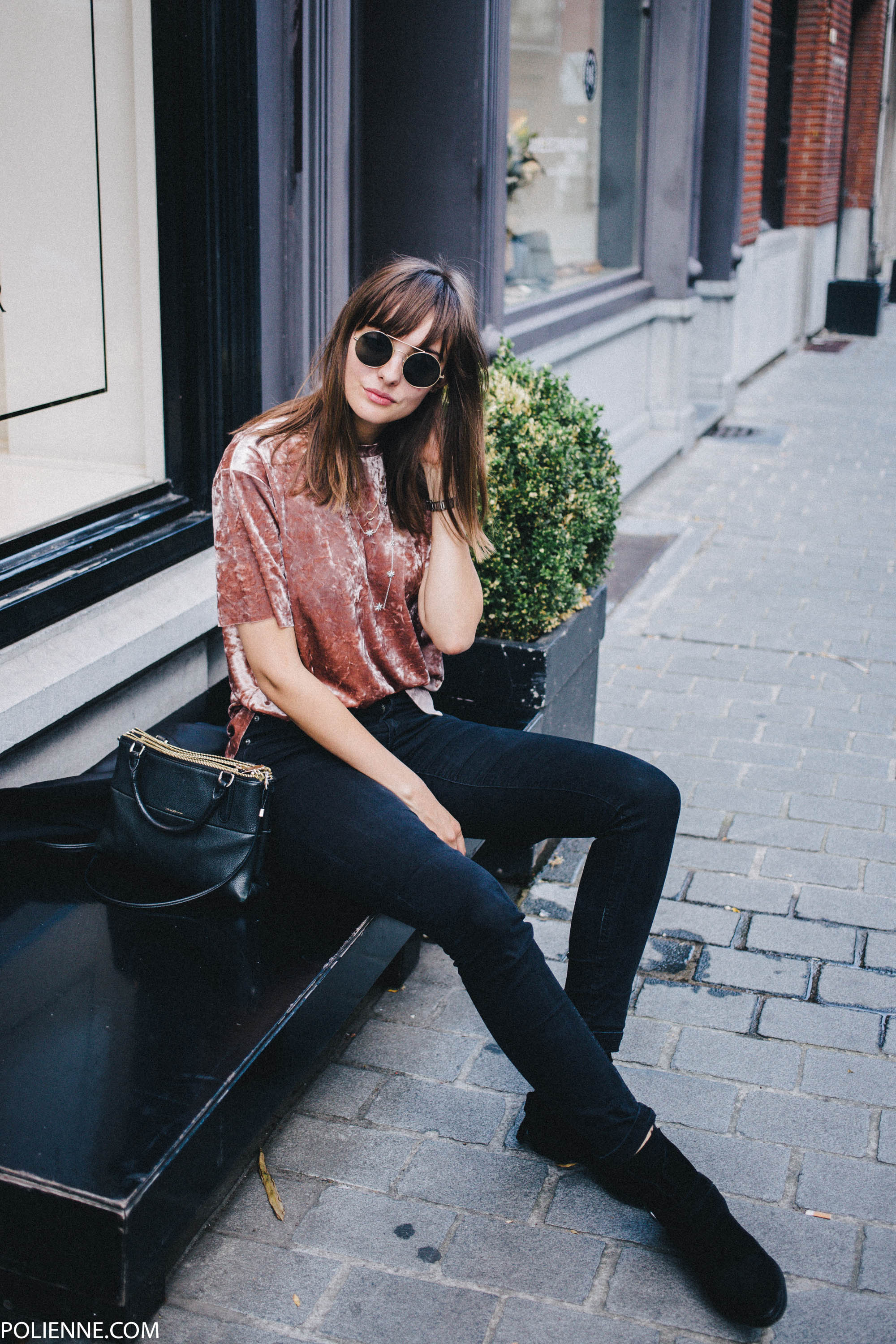 BERSHKA velvet tee & sunglasses, WE blazer, CHEAP MONDAY skinny jeans, MANGO booties, COACH bag, SWAROVSKI c/o necklace
Photos by Lisa M.