Having a garden in Paris is an unimaginable luxury, and I reckon that having even a little balcony is more of a dream than reality. I don't have a balcony myself in my Antwerp apartment, and I kind of miss that freedom to get outside for just a moment without actually having to present yourself to the world. Wash your hair, that is. So when Lisa and I figured out our hotel room at Hotel Panache (check out my Paris diary here!) had a pretty large balcony, we grabbed the opportunity to enjoy the stunning view and take some photos too. Even gloomy weather can't overrule the beauty of Parisian houses, right?
A little note on the outfit then! You've seen these fantastic trousers in a previous outfit post here, but I really wanted to show a softer and more Spring-y take on them. They're by Belgian brand Julia June and are seriously the only thing I want to wear right now. True, the weather isn't really cooperating, but that's nothing a good pair of tights underneath couldn't solve. Either way, I'm counting the days until I can sport them in Cypriot temperatures next week!
That's right, Lisa and I are heading to Cyprus for a few days of relaxing and shooting in the sun! Combining work and play with some stunning Greek beach views must be the best thing ever. 4 more sleeps!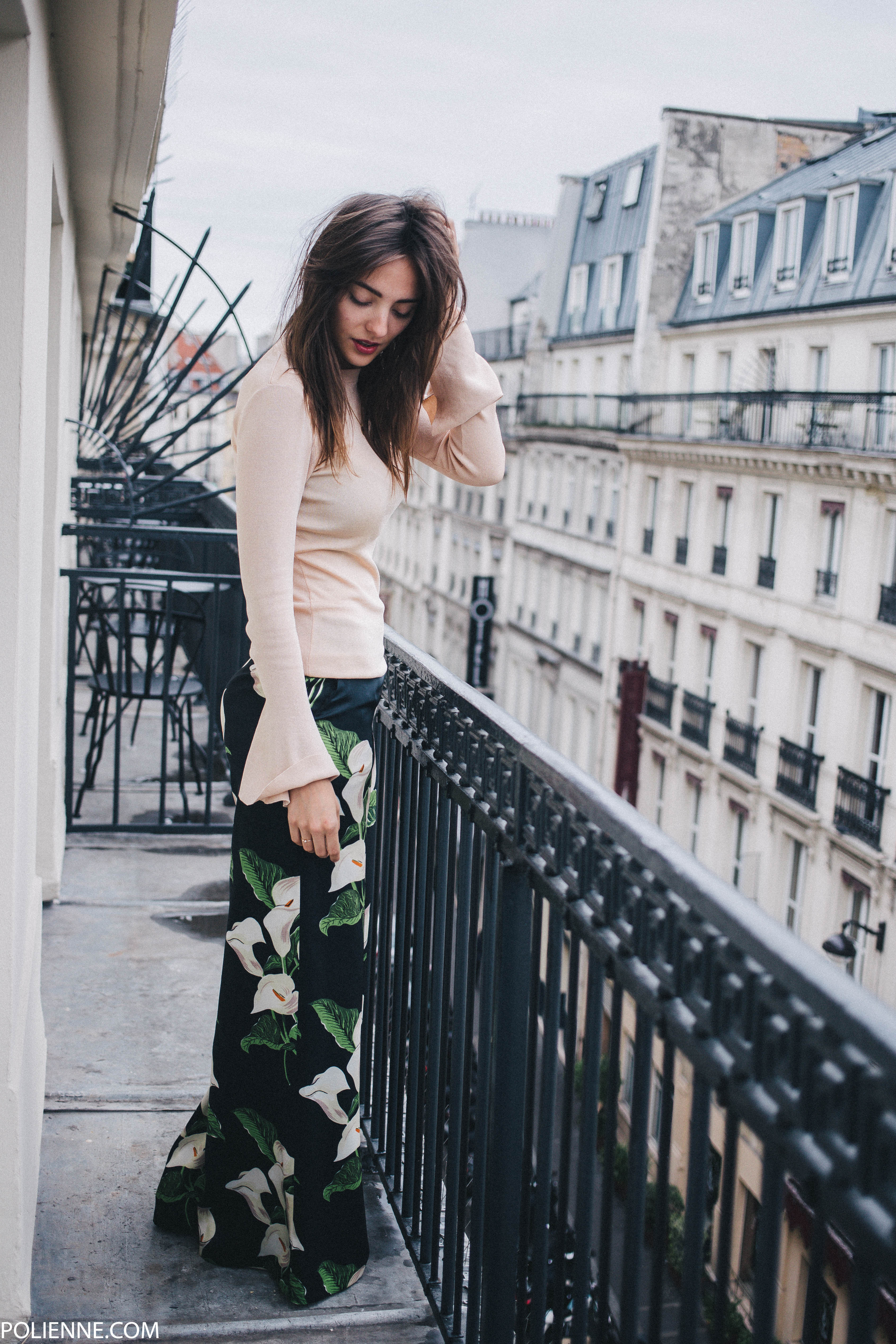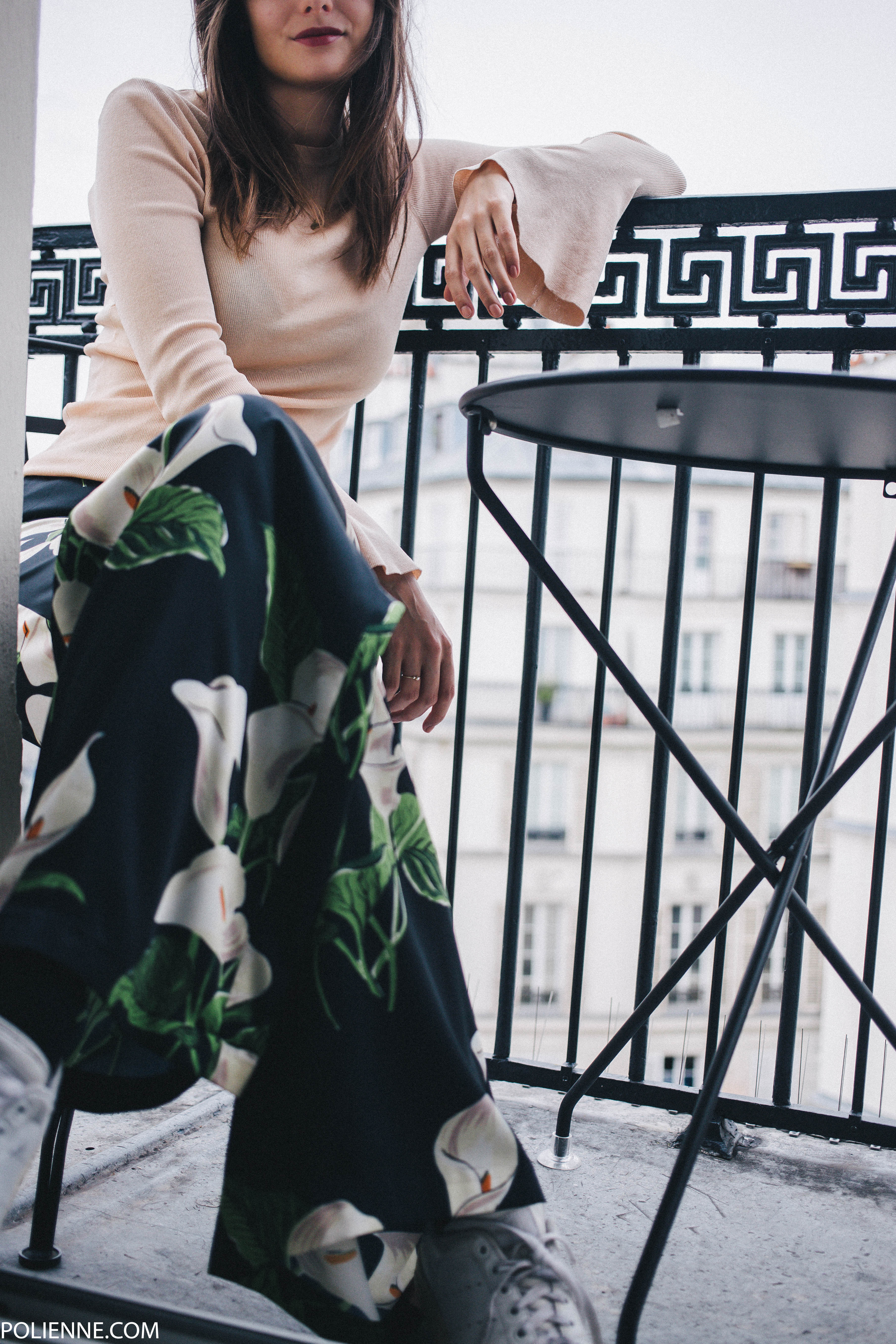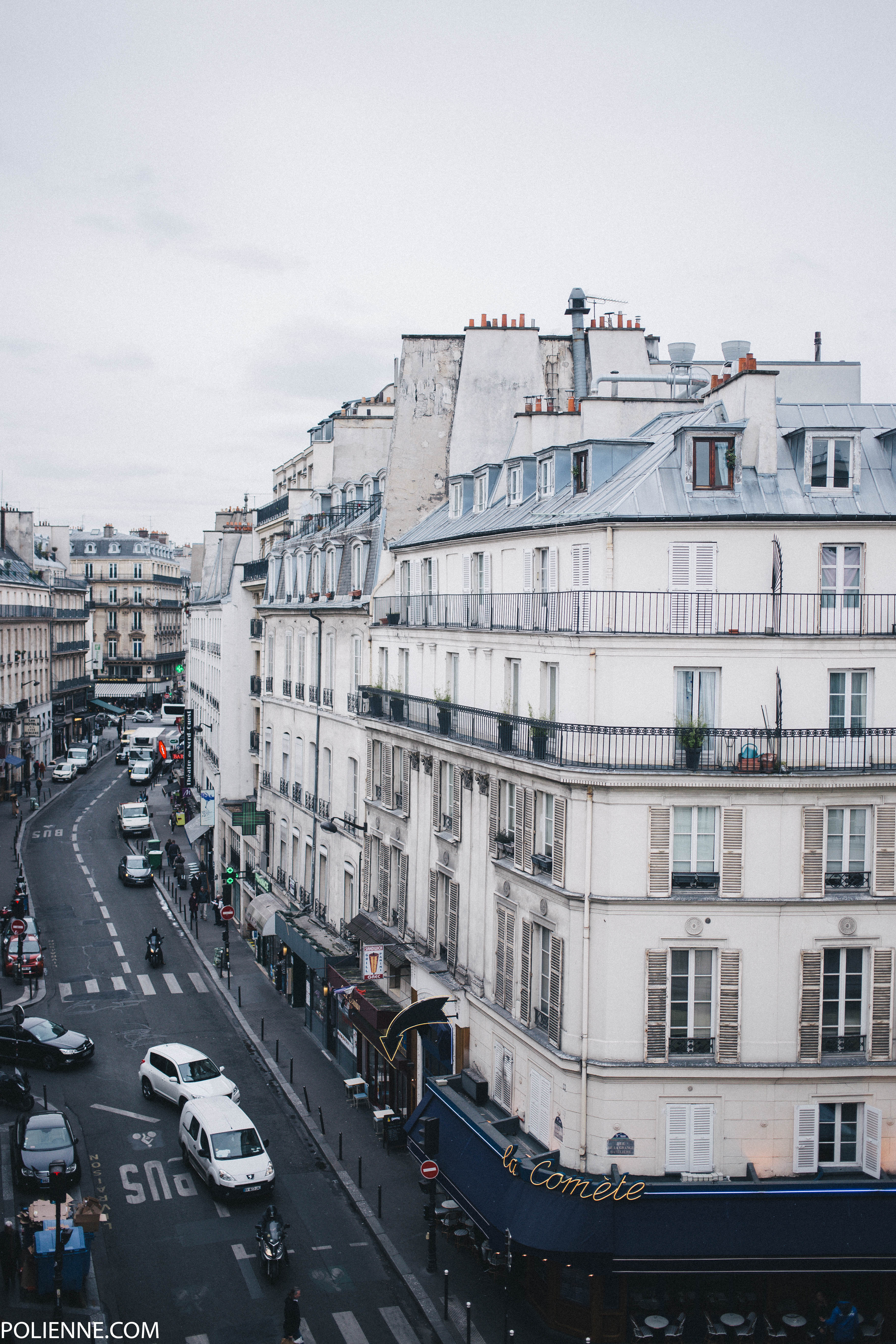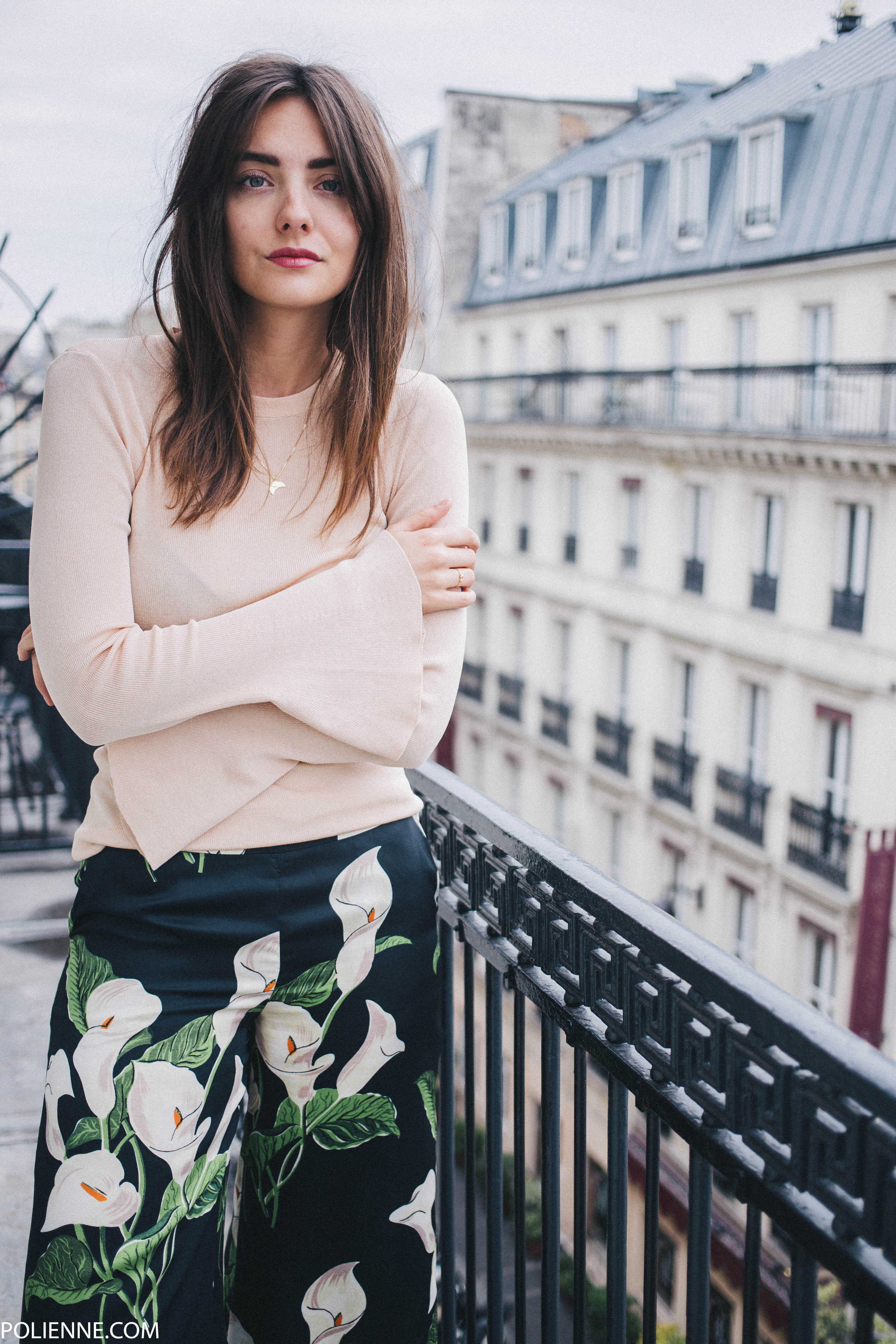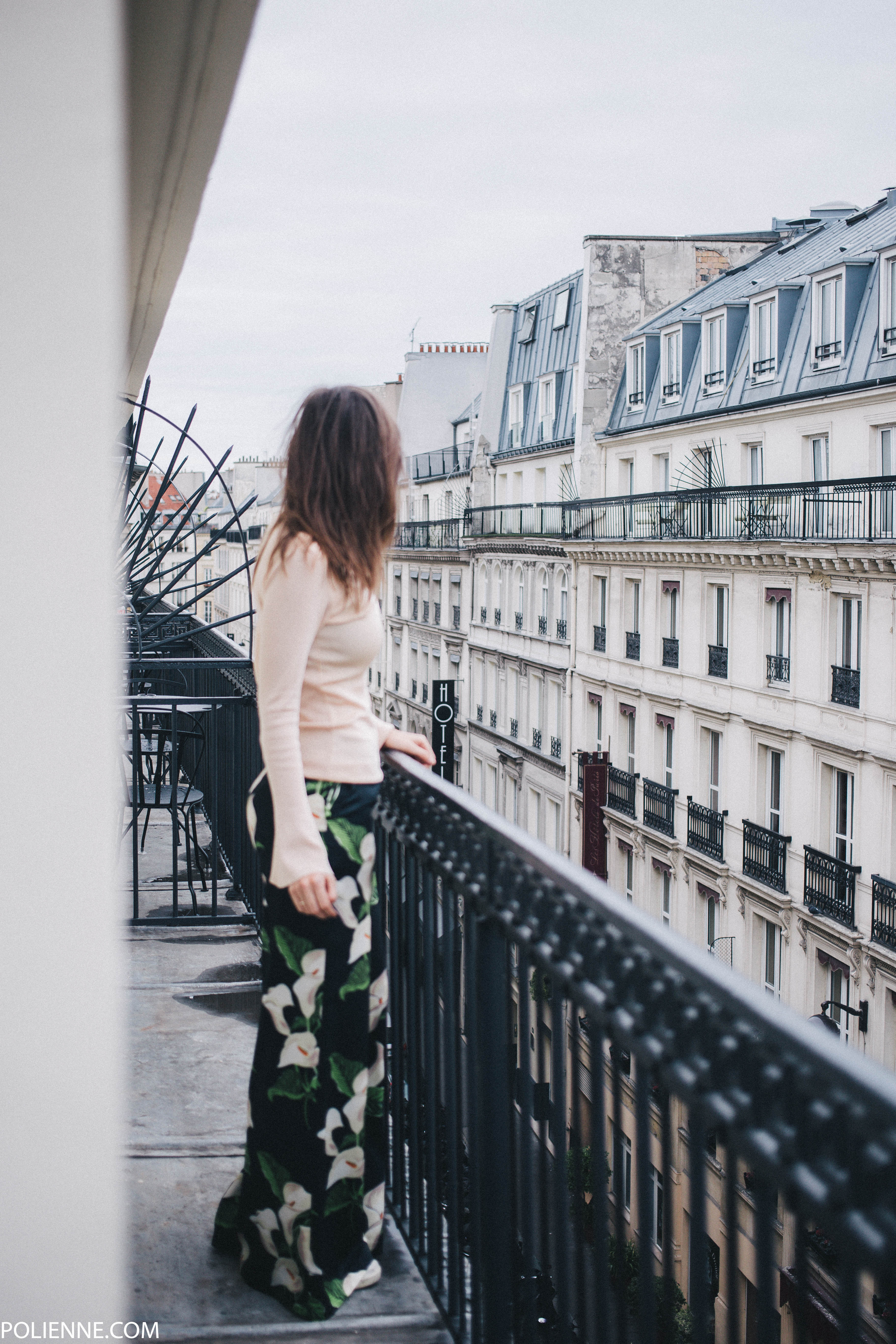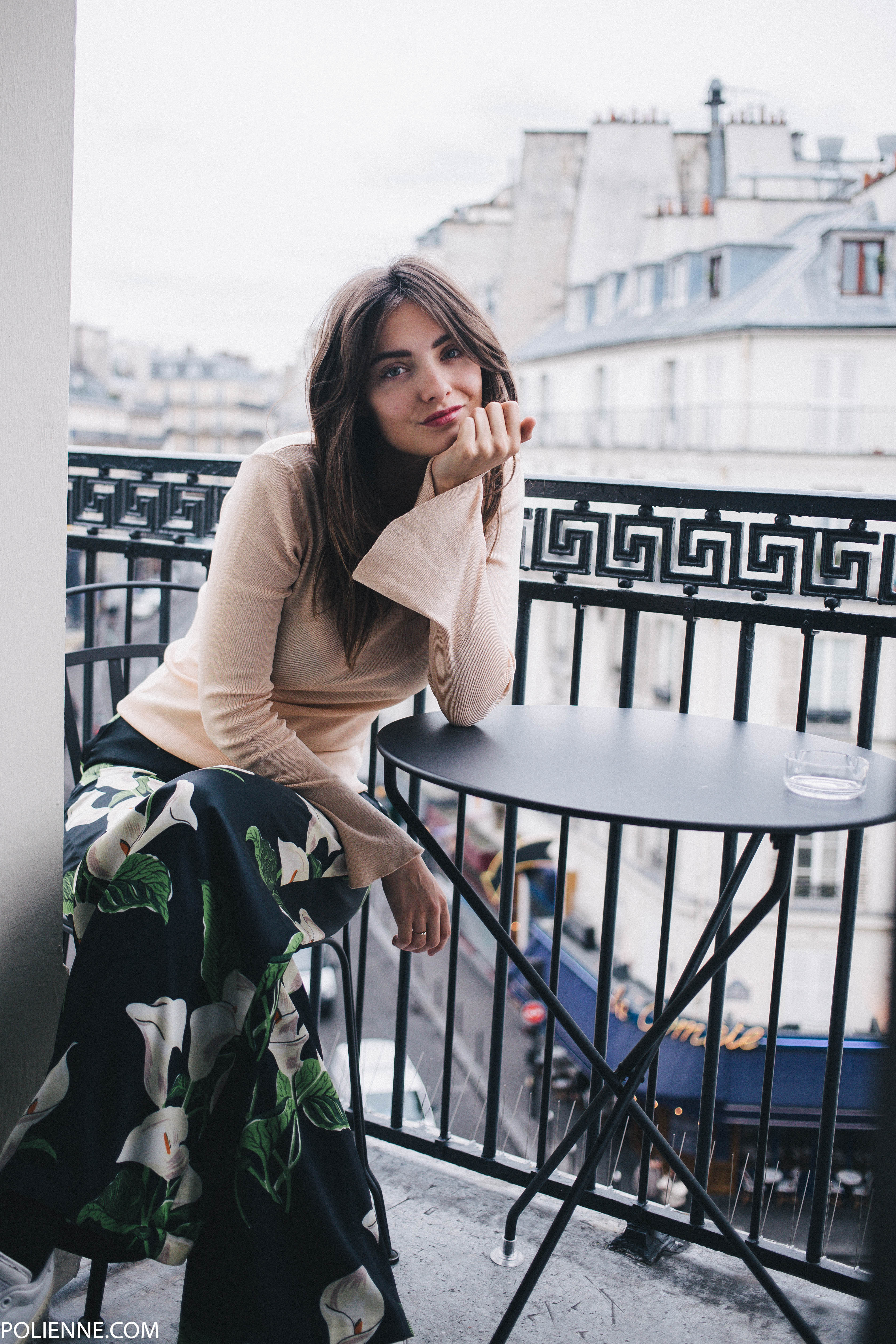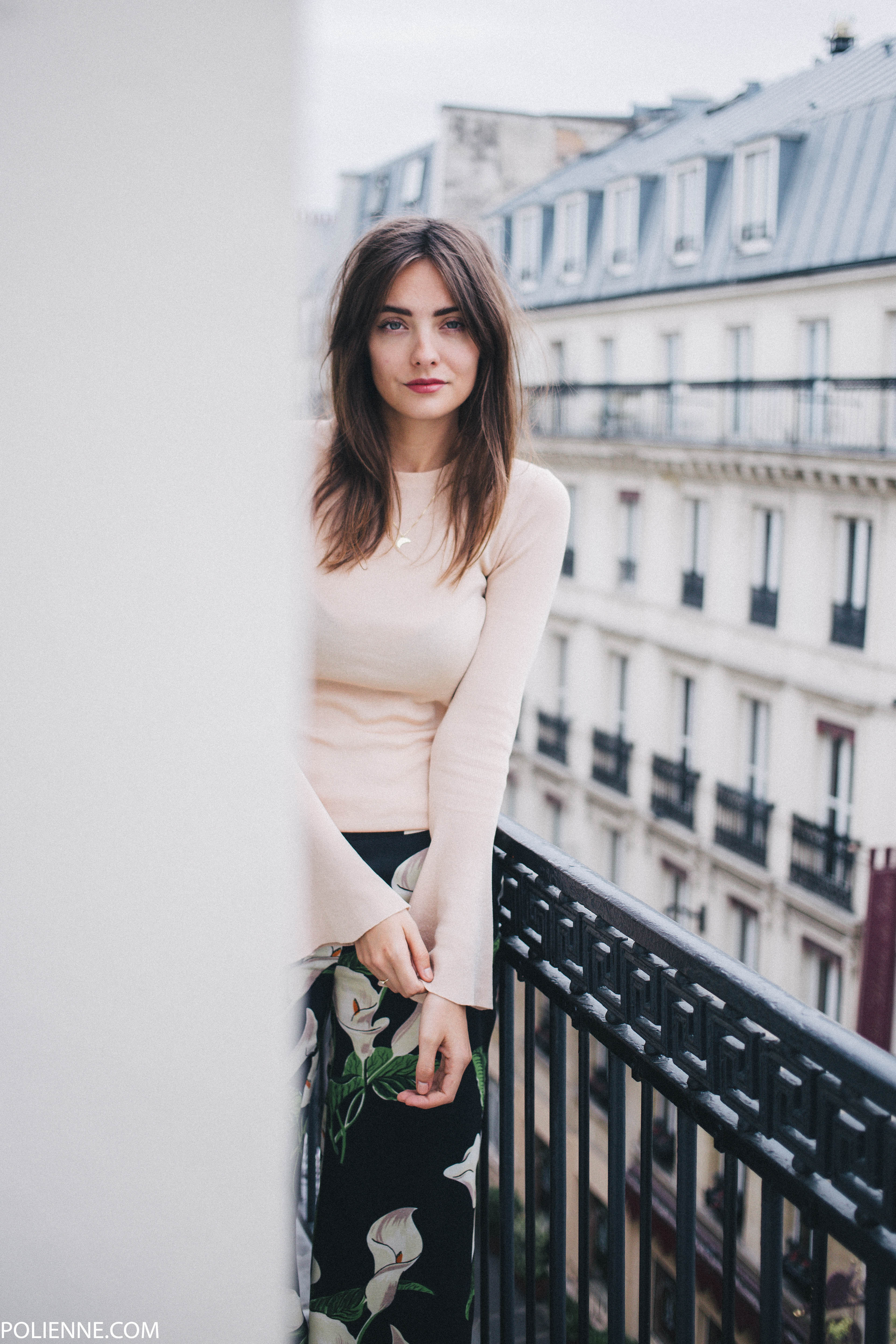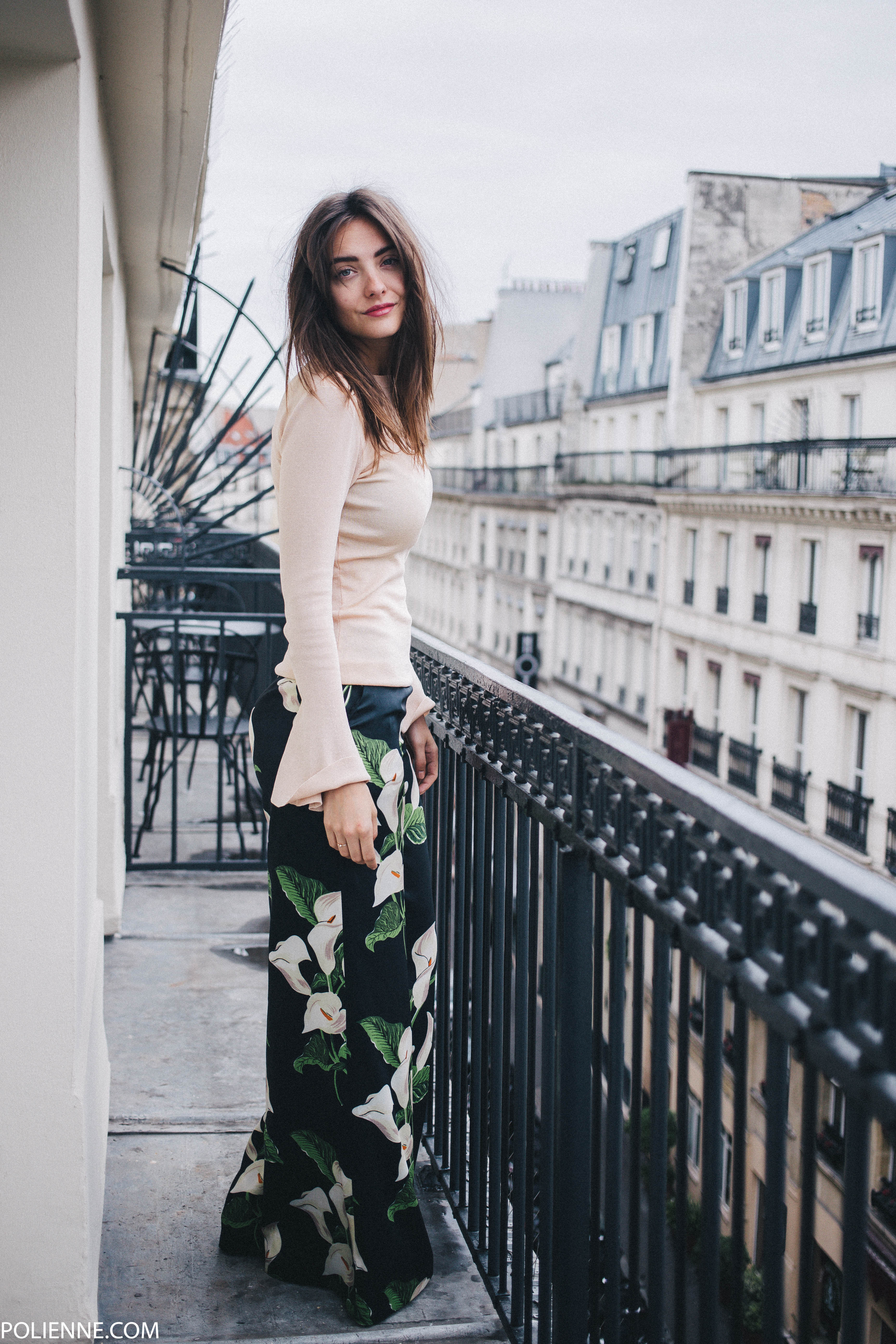 H&M knitted top, JULIA JUNE c/o wide trousers, ADIDAS vintage sneakers
Photos by Lisa M.