Ah, Paris. A few months ago I've mentioned in a Paris blogpost that I've always slightly questioned the idyllic, romanticized idea of the city of love. As a tourist I was immediately scared away by the huge amounts of people, and as a model I always ended up at suburbs that weren't quite Pinterest-worthy. But I've learned that there are other sides of Paris that are definitely worth falling in love with! And luckily I have some friends that are really good at convincing me.
Yes, Lisa sort of kindly tricked me into this last-minute Paris adventure. And boy, am I happy she did! Since we had worked all weekend, we decided to take Tuesday off and head to Paris for a full day of pretending to be local. Here's a little photo diary with all of the places we went, as a tiny guide for you!
After our 3,5h car ride on Monday evening, we arrived to our room in the fabulous Hotel Panache – they are opening Hotel Bienvenue soon, which looks real cool too. I usually only stay in hotels for work and stick to AirBnb when traveling myself, so this was a wonderful treat!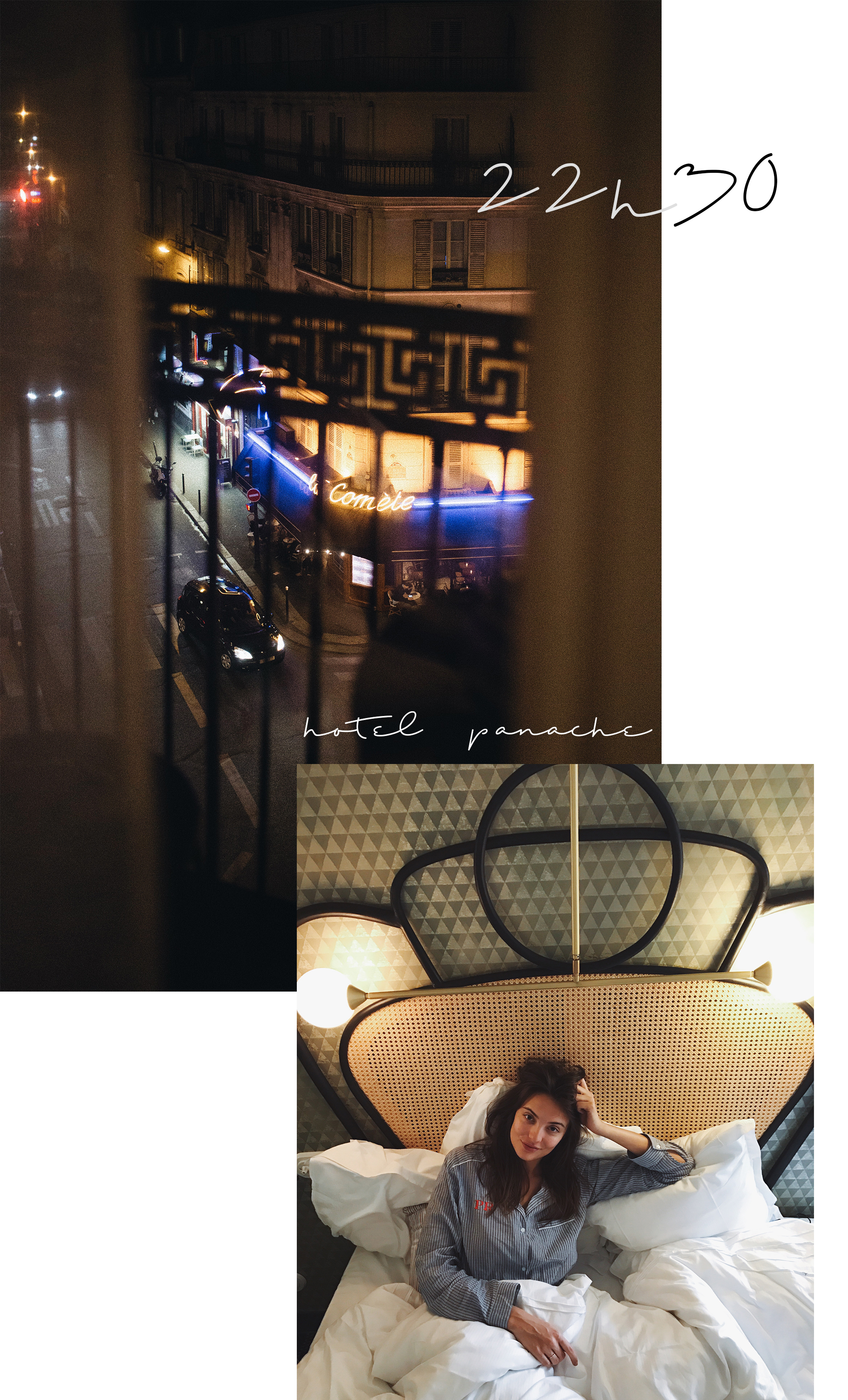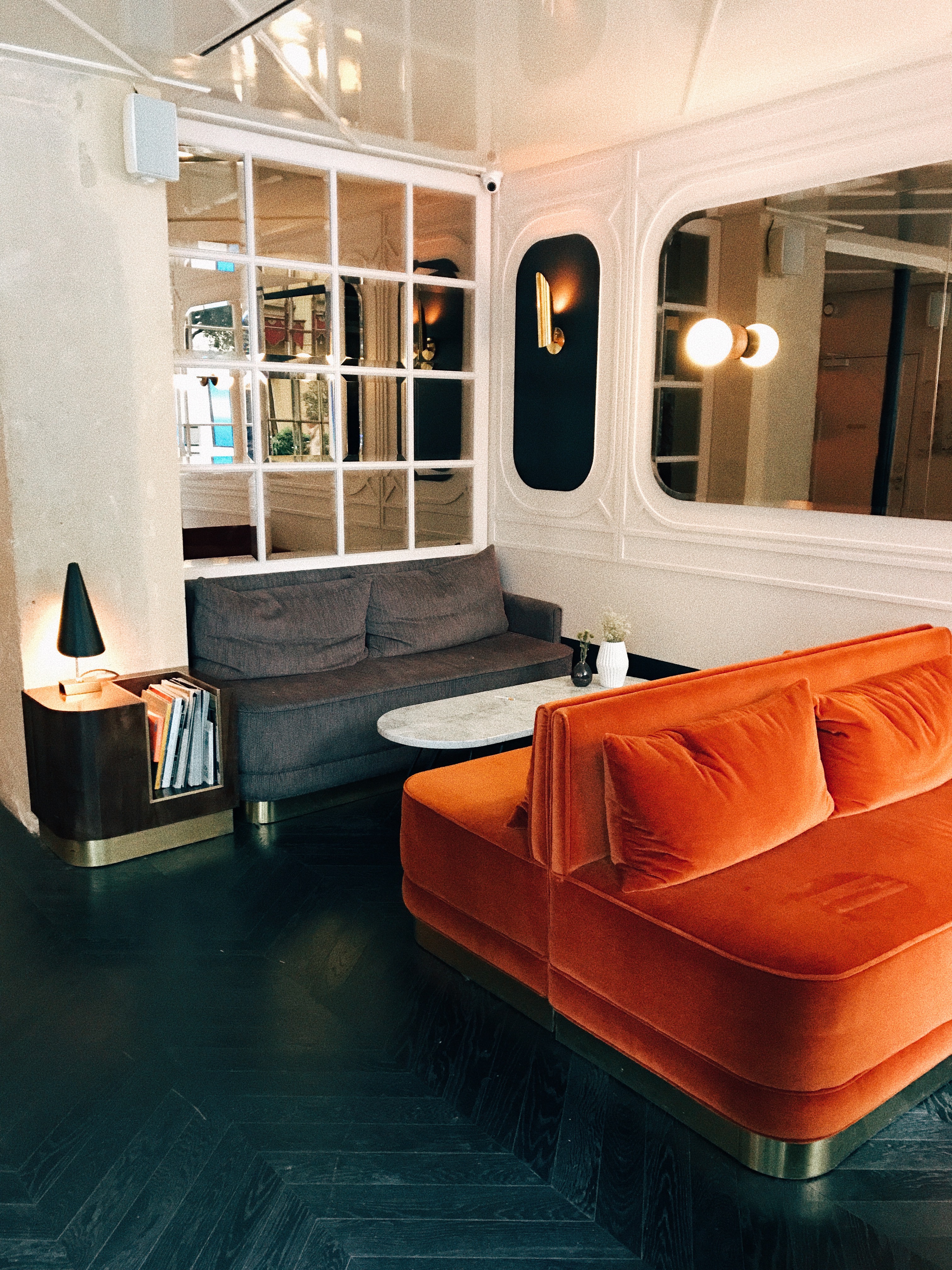 And when you book a room that fabulous, it would be a shame to just leave it really early in the morning. So we slept until 10 in the morning and chilled on our little terrace until we got really hungry. Time to find food!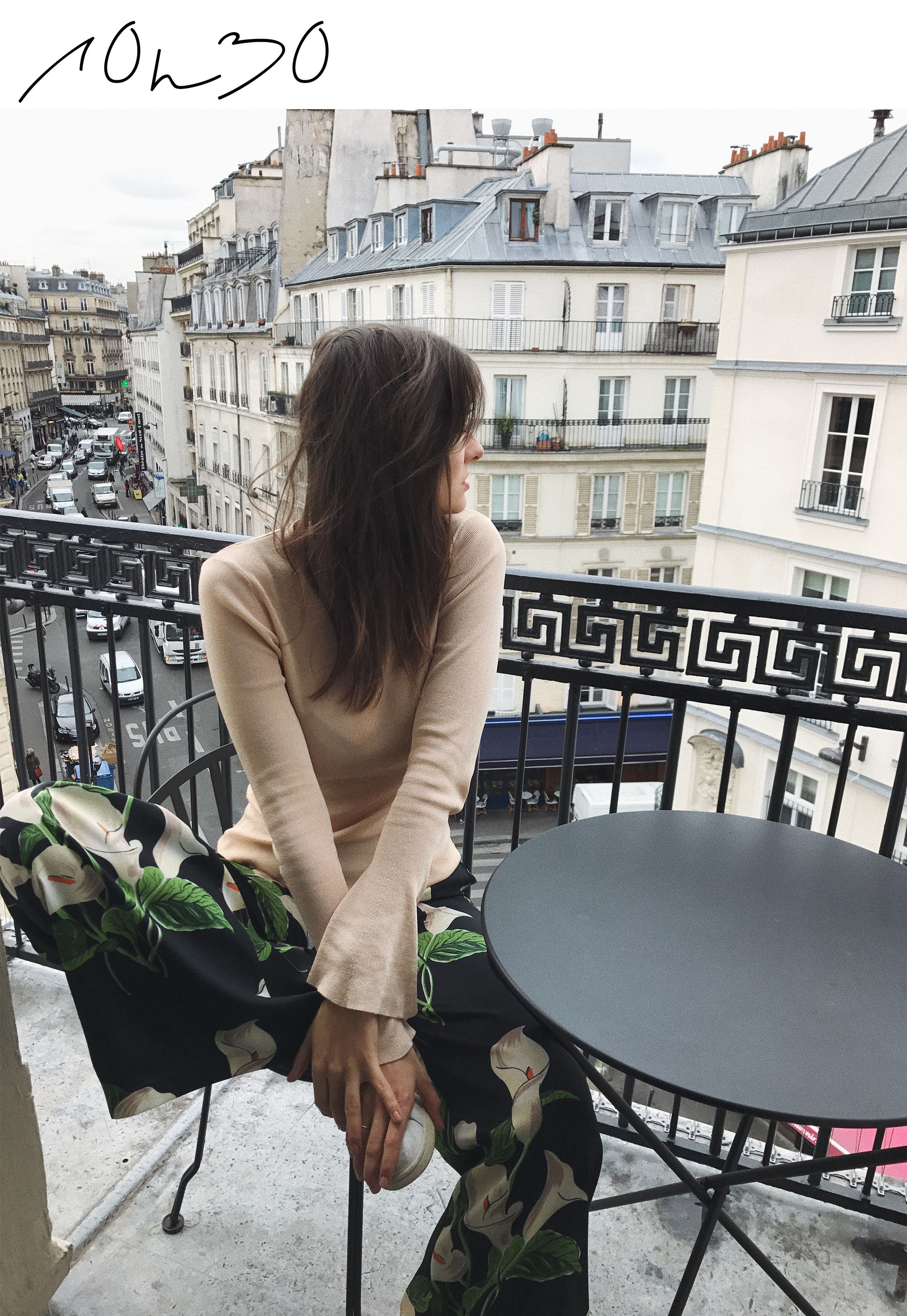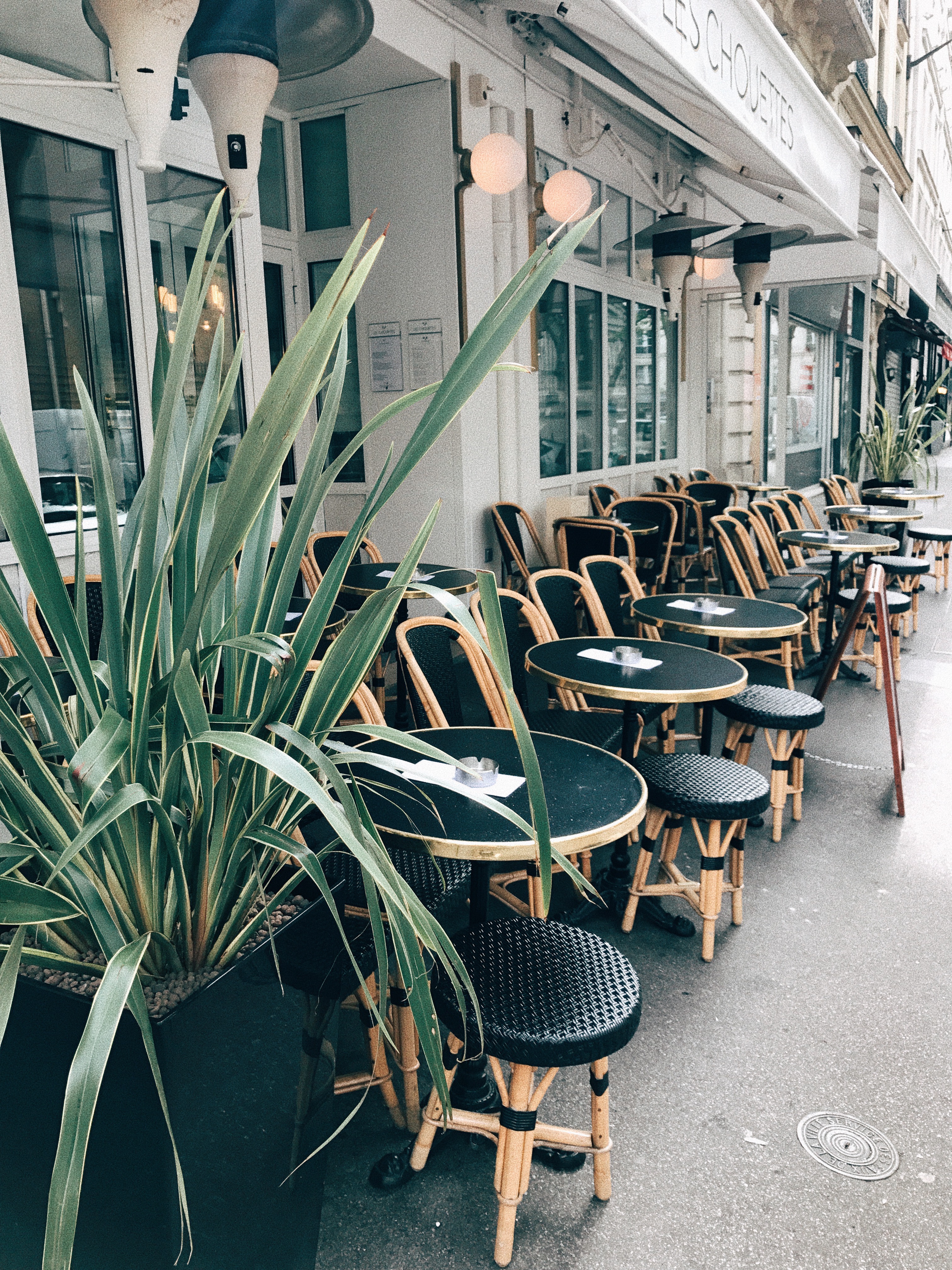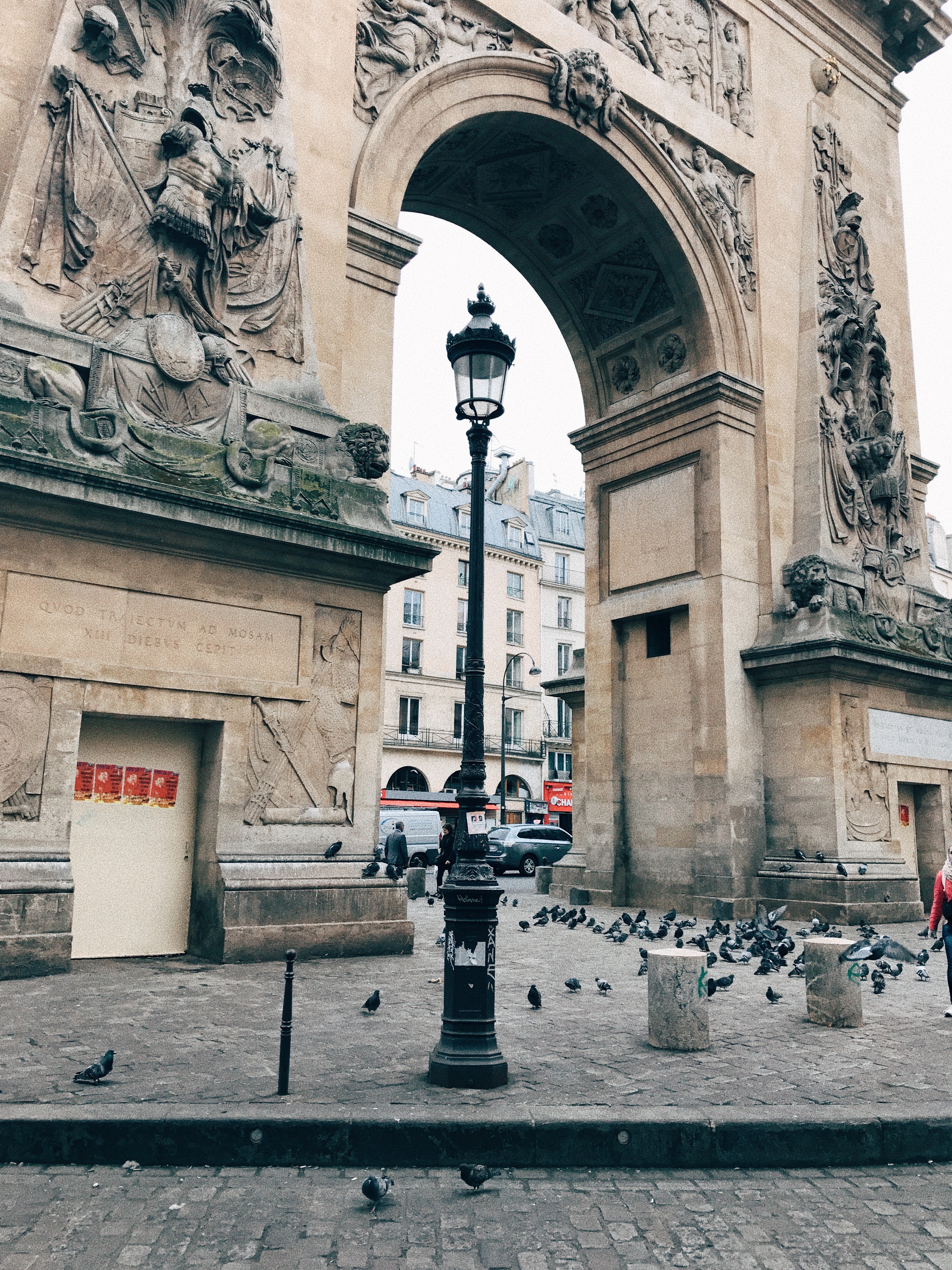 We skipped the classic Parisian breakfast (a croissant and a sigaret) in favor of a lot more food. We actually wanted to have breakfast at Ob–la-di in Le Marais, but since the place turned out closed we headed for our second option, Café De La Poste.
Next to a view on plenty of delicous-looking French men drinking coffee, we enjoyed a delicious breakfast as well! Oh and since the (also good-looking) waiter immediately asked us if we came for breakfast, 11h30 seems like a very appropriate time to order croissants in Paris. Gotta love it! The coffee was splendid and the lunch menu looked fantastic too, by the way.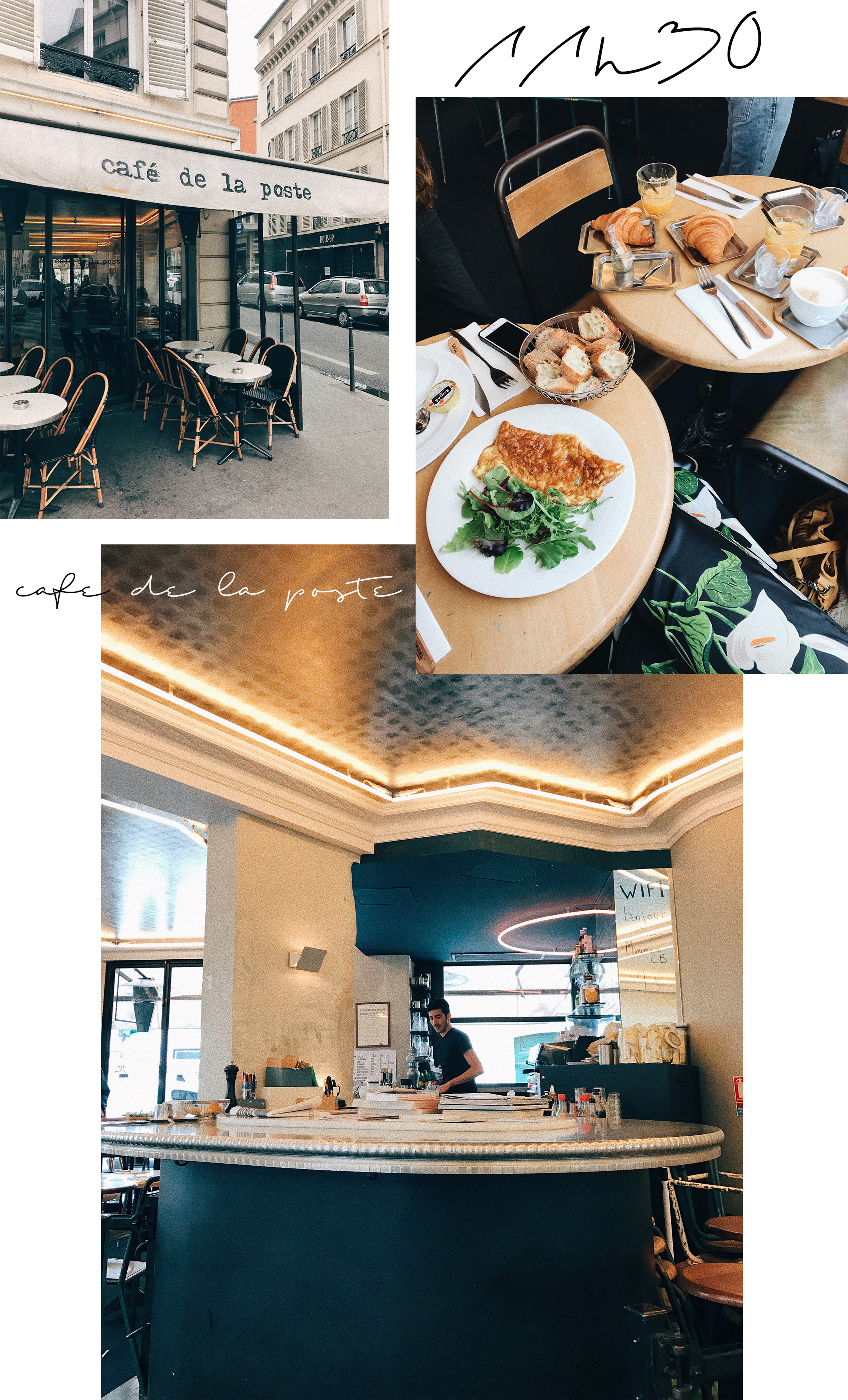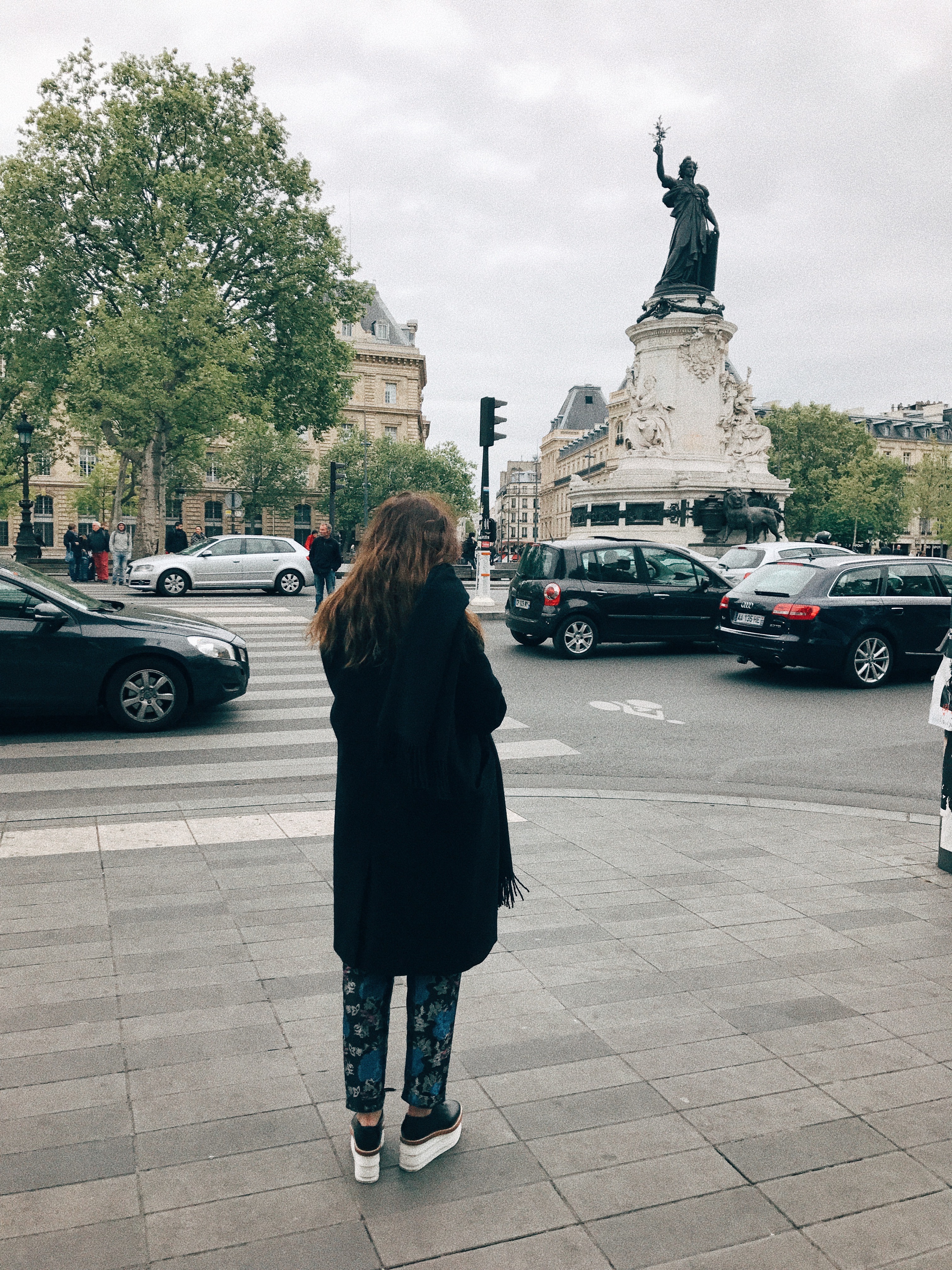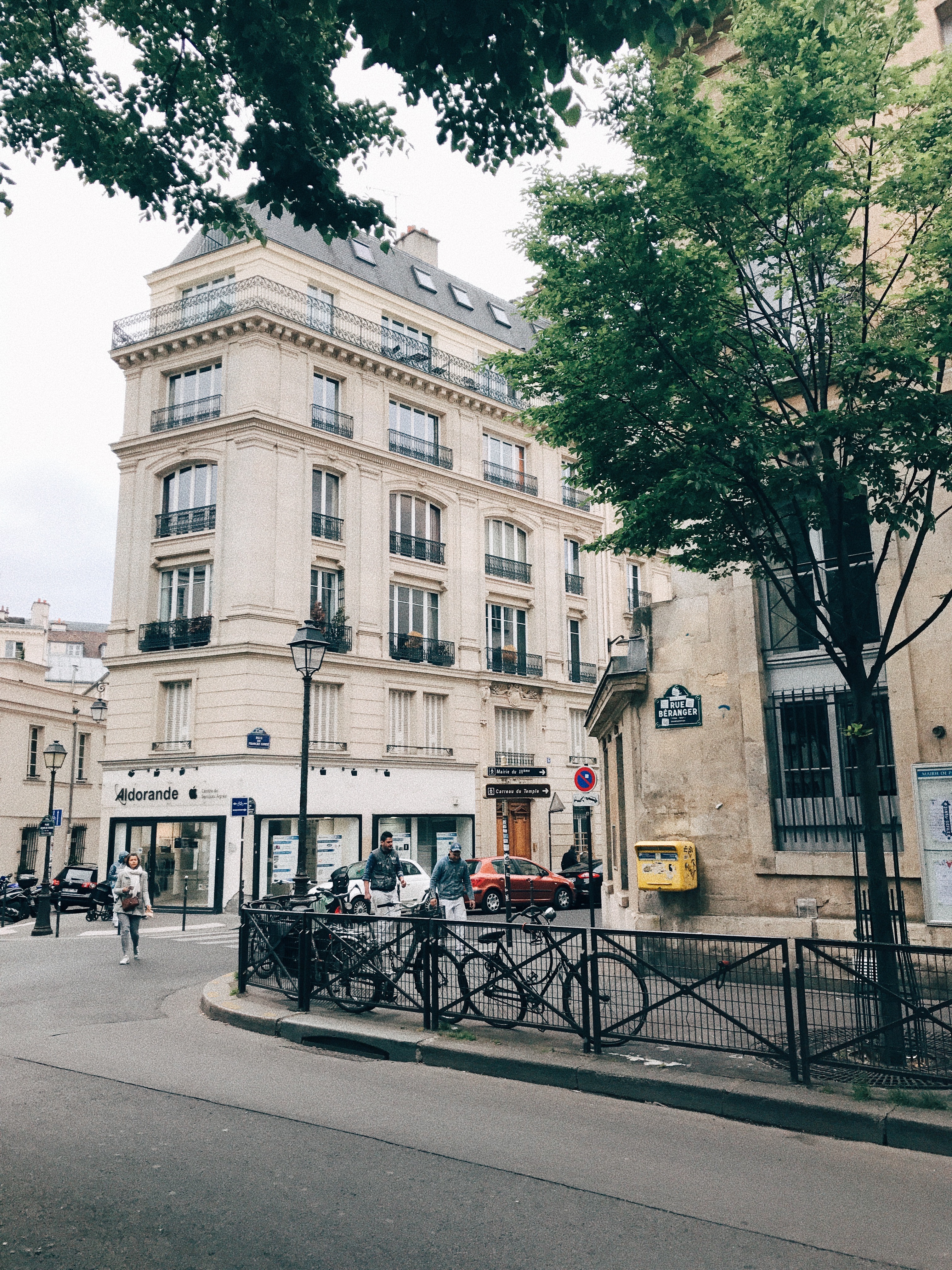 Shopping time! Or actually, browsing time, because everything for sale at Le Marais is usually way too expensive for our tiny wallets. Luckily browsing happens to be one of my favourite activities ever! We stopped by at Merci for some lamp and lingerie drooling, window shopped at Le Kooples and made a huge wishlist at A.P.C.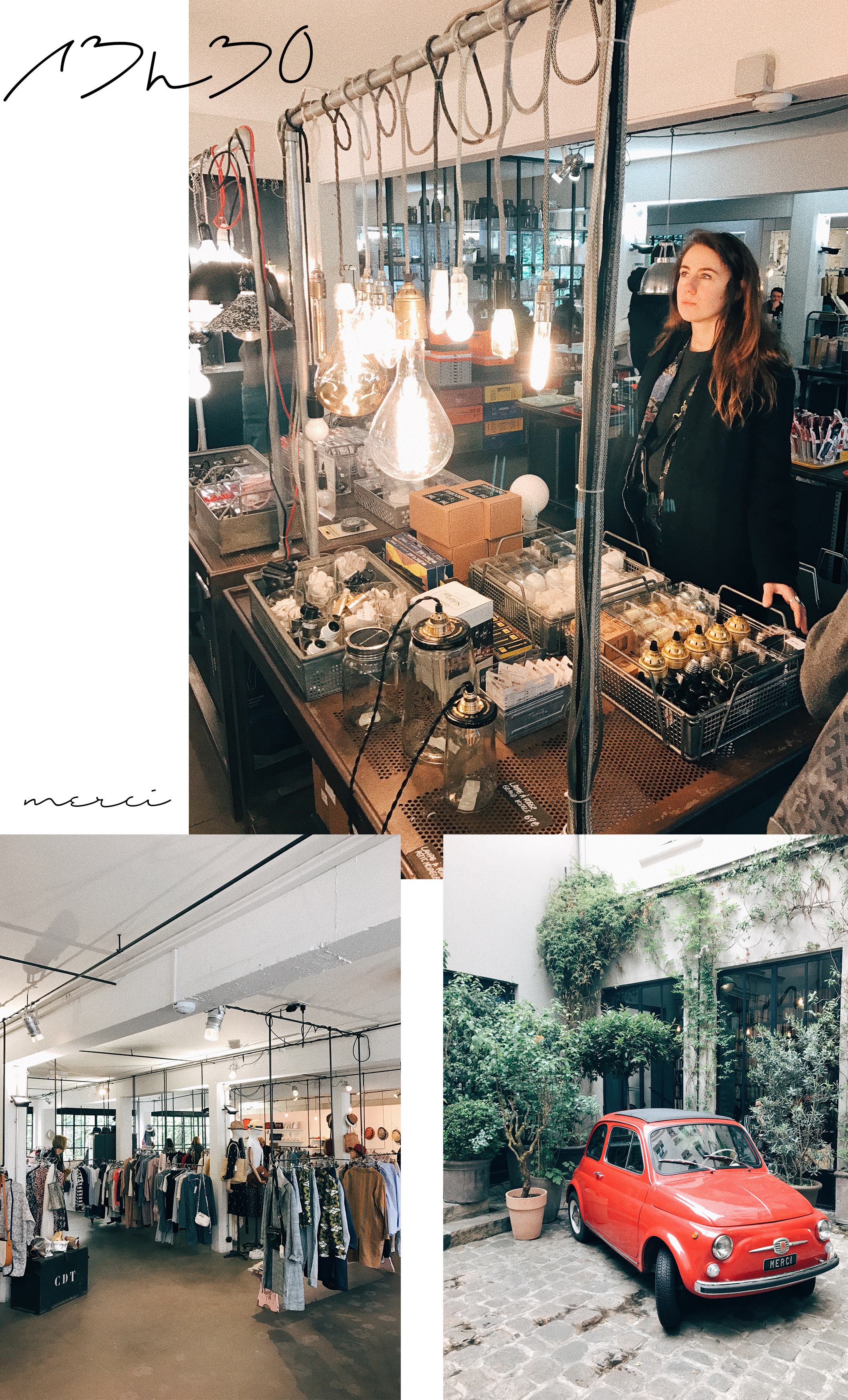 We accidentally bumped into Marche Des Enfants Rouges, a lovely food market where you can get fresh fruits, meat and flowers but there's also plenty of food stands with Asian, Spanish or Moroccan dishes. It's probably more crowded in the evenings and on weekends, but worth a little stop either way! In front of the market we found a tiny flea market too.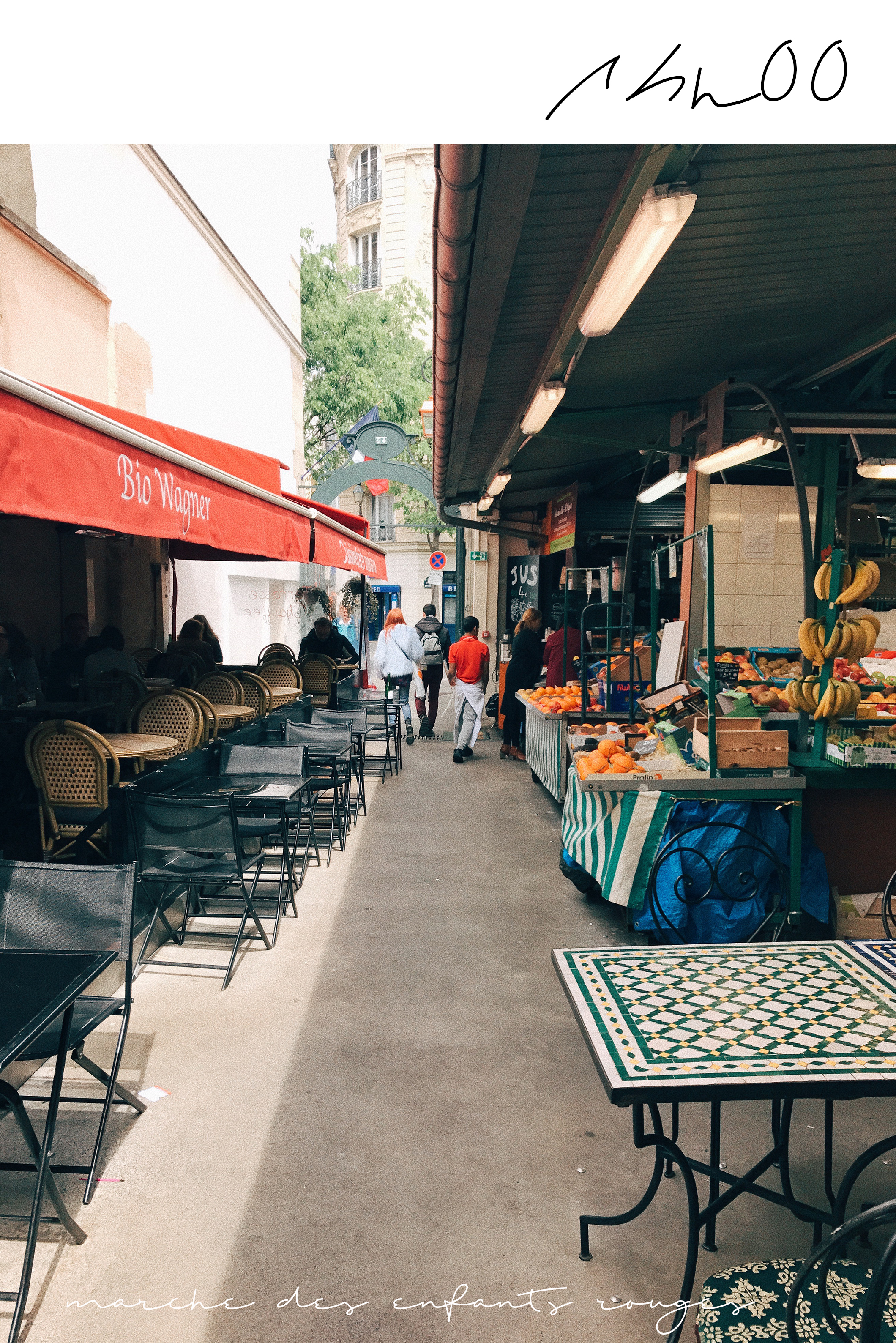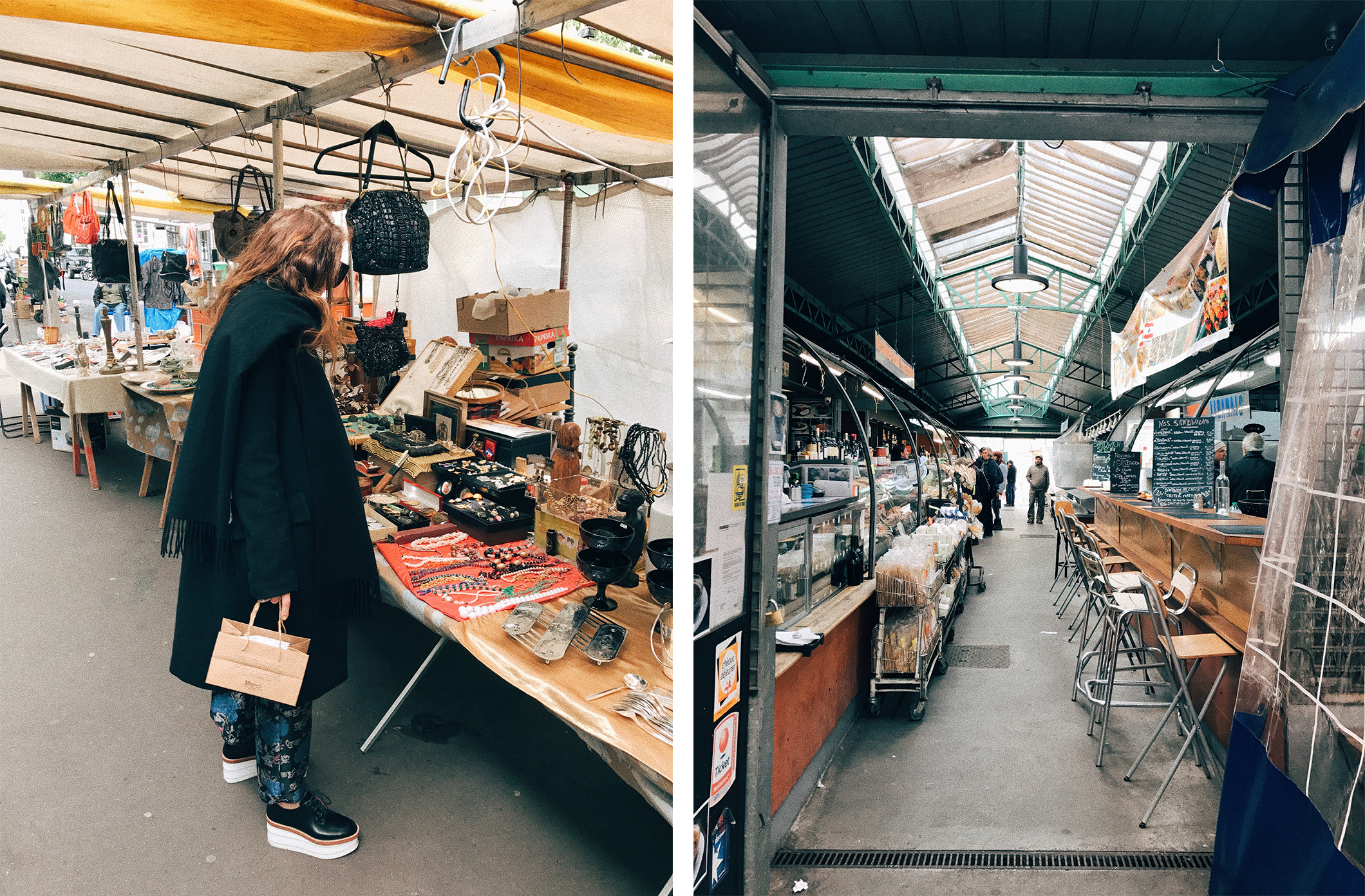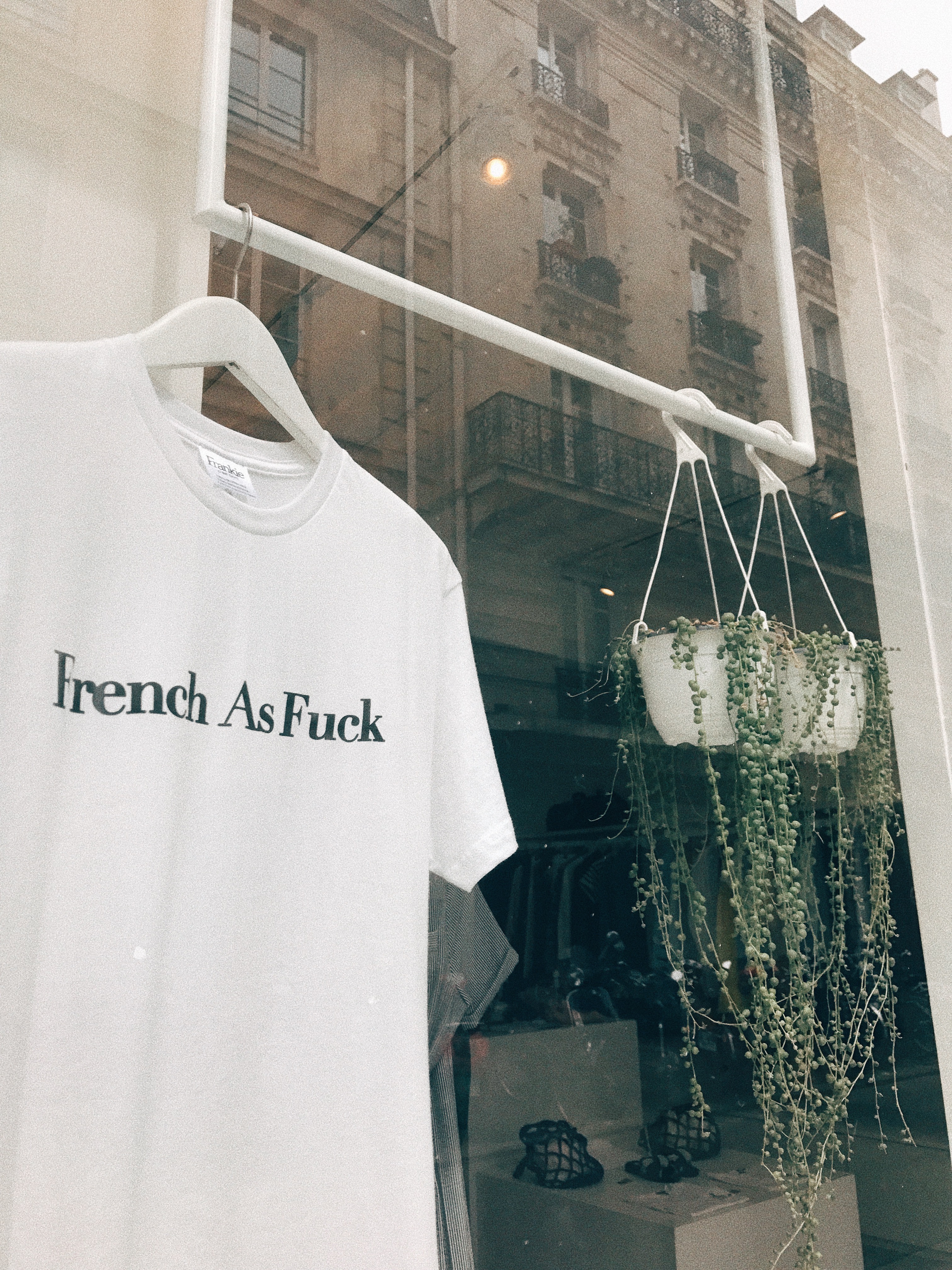 A little stop for…. red wine! Just a little Parisian weekend afternoon moment. On a Tuesday. The terrace of La Terrasse des Archives close to the Marche Des Enfants Rouges seemed the perfect spot for a little break.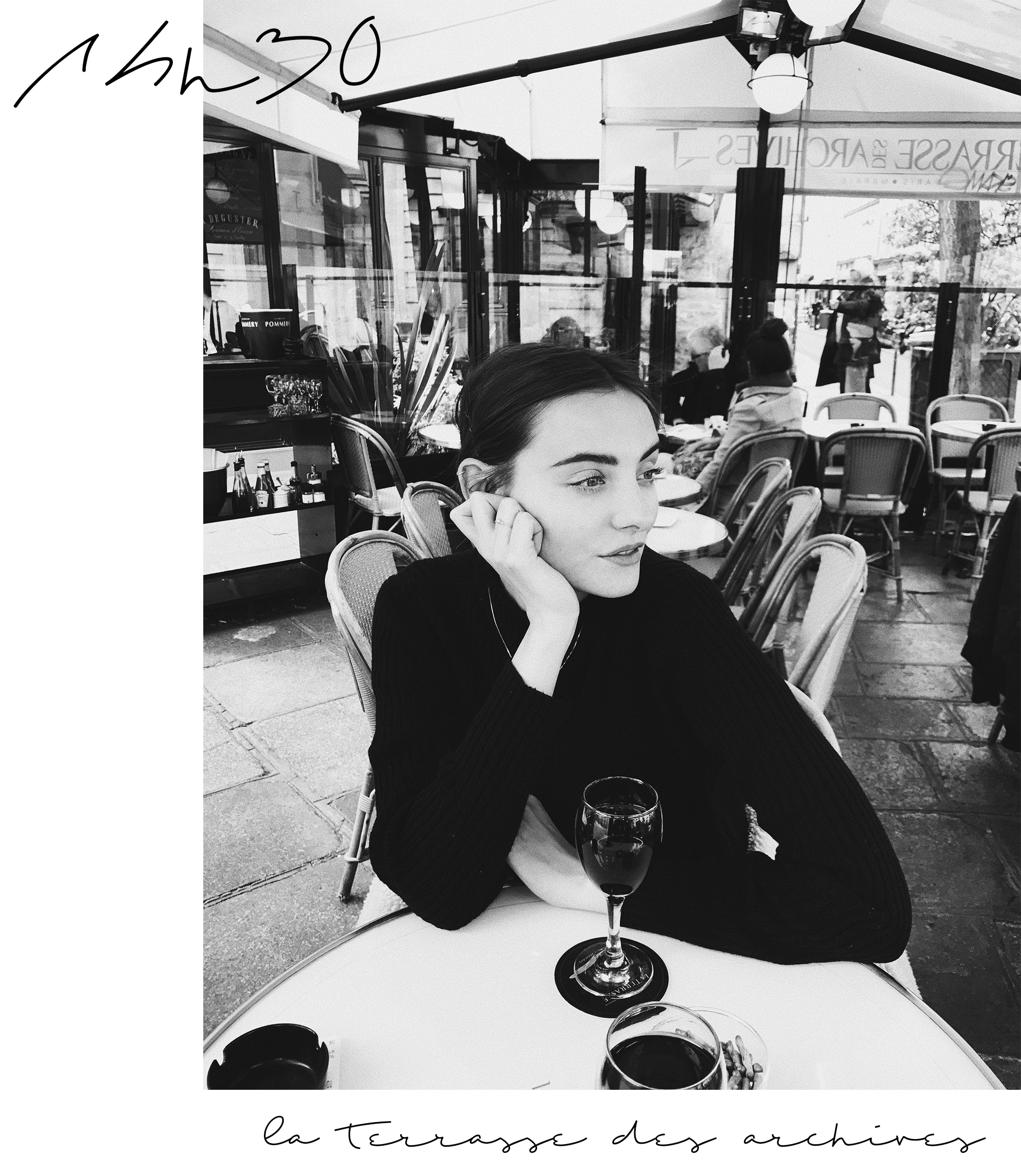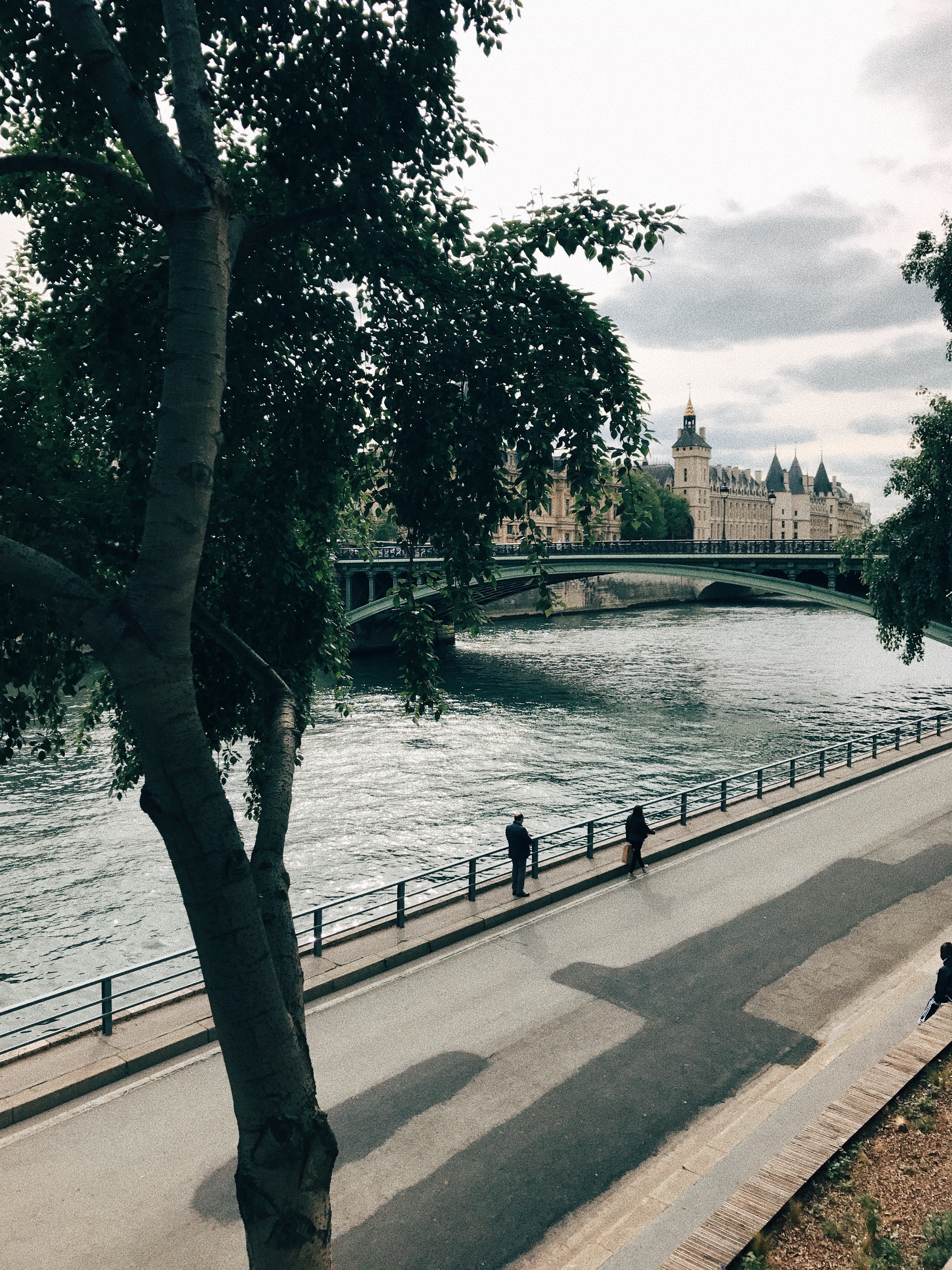 After our little wine break we optimistically headed towards Rue De La Verrerrie, a street known for its vintage stores close to the Notre-Dame. The first two vintage stores we entered were waaaaaay to messy and we left after about 1,5 minutes. Luckily the two Kilo Shops in the same street were more our cup of tea: lots of fun gadgets, styling and neat categories. The price of your clothes depends on the weight and the colour of the safety tag. A must-visit!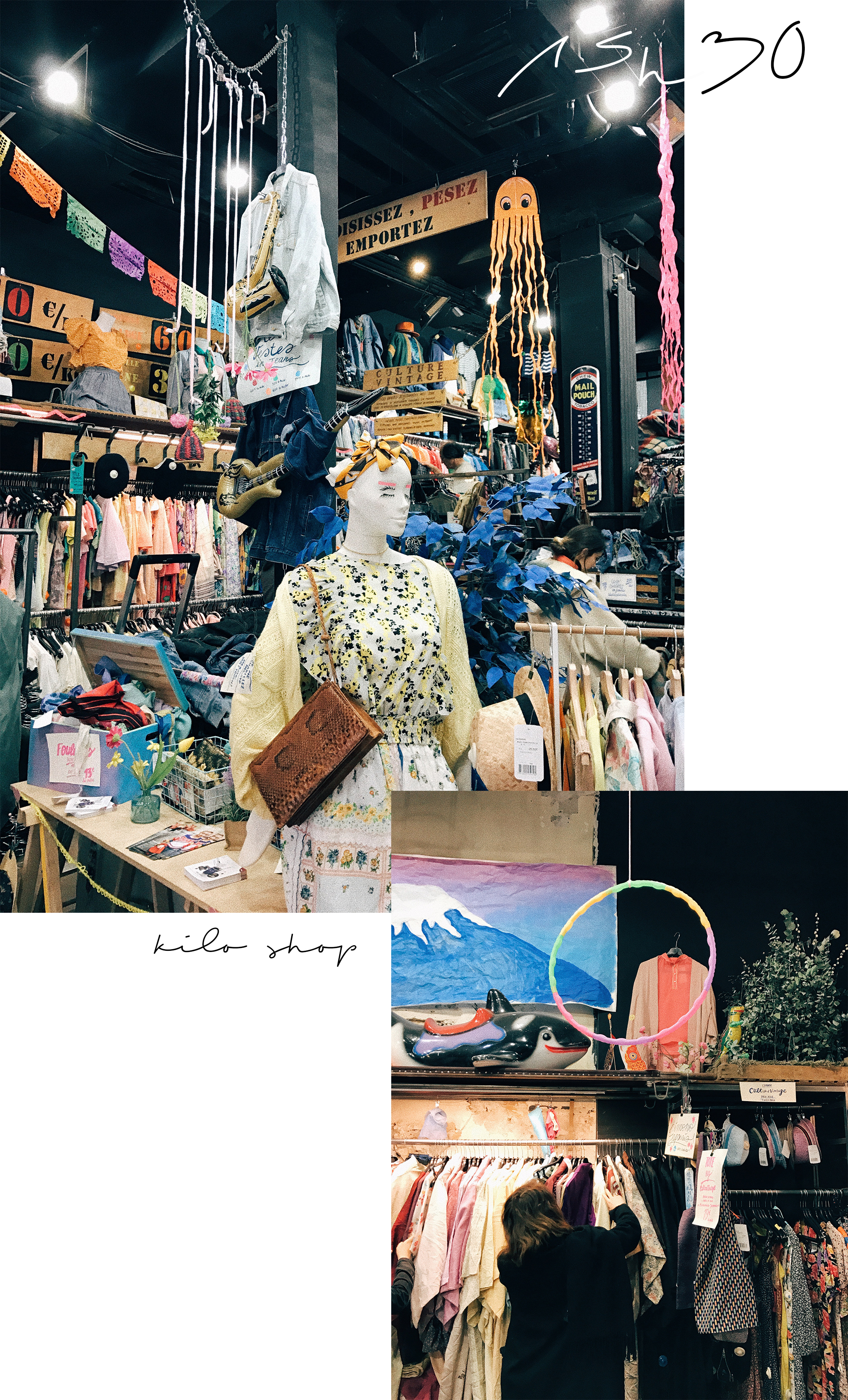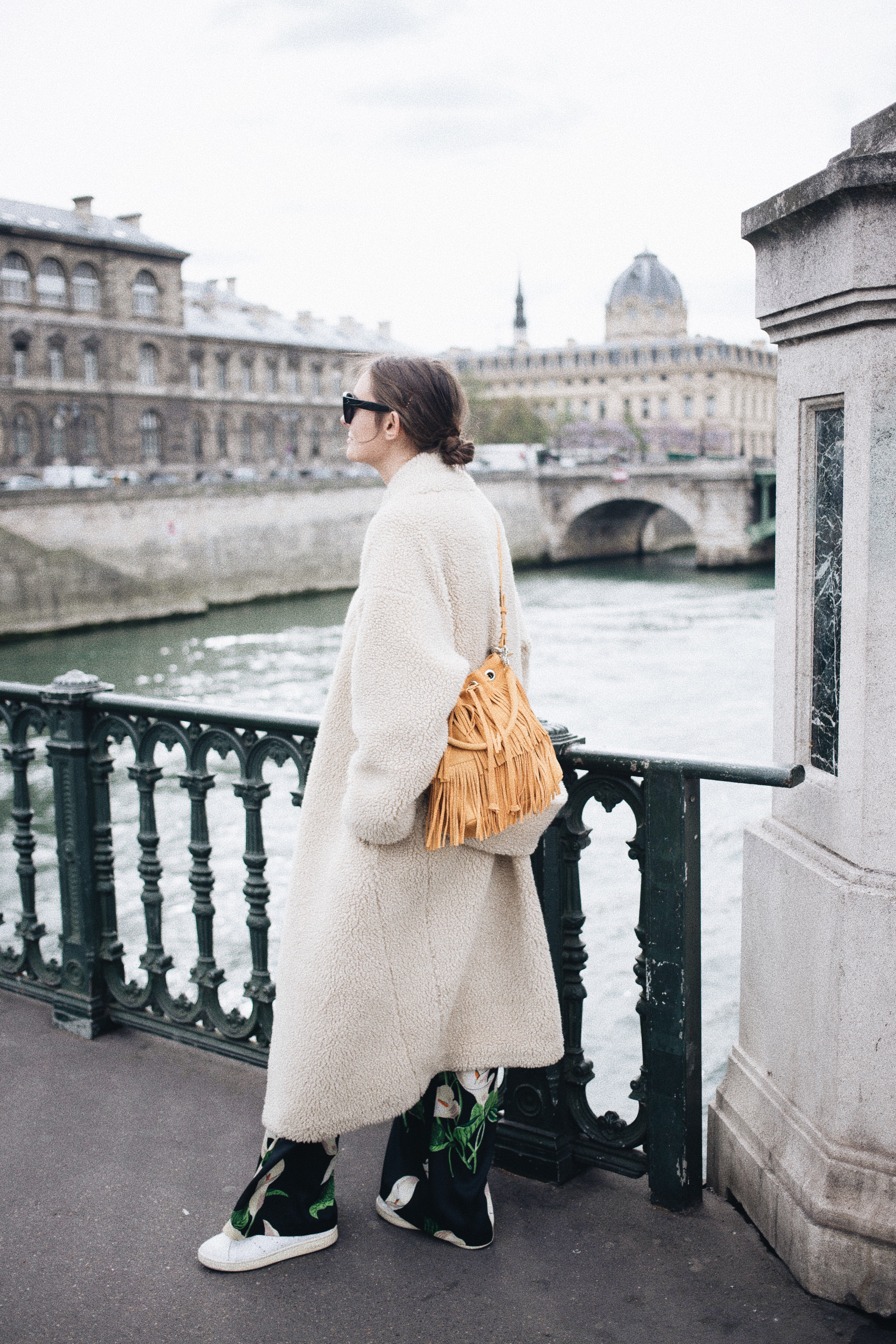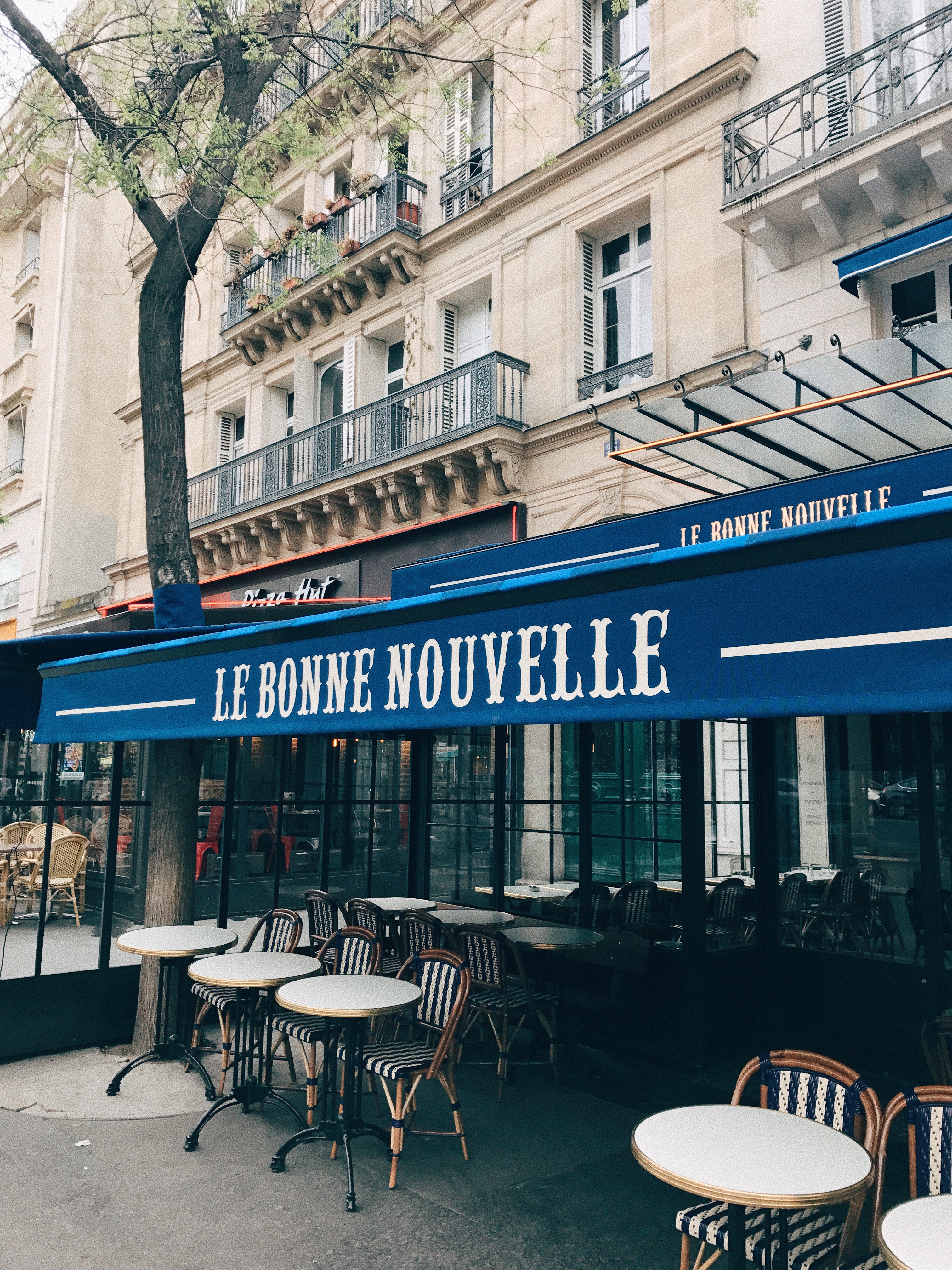 Yeaaaaah we spent quite some time vintage shopping 😀 And that's quite tiring, really! So we had to do another obligatory wine stop. We took a seat at La Comète, which is right across Hotel Panache and went straight for happy hour until it was time for dinner!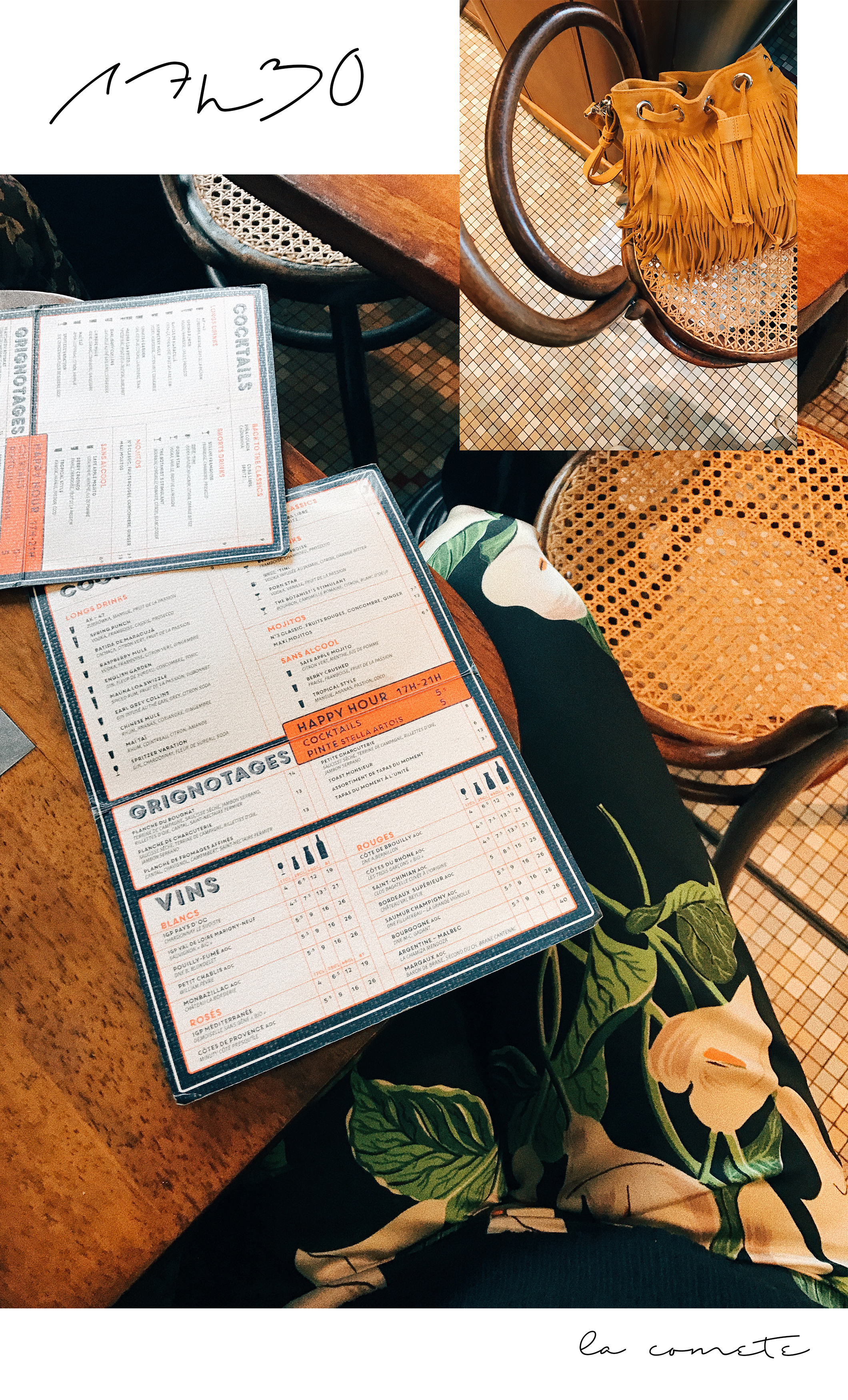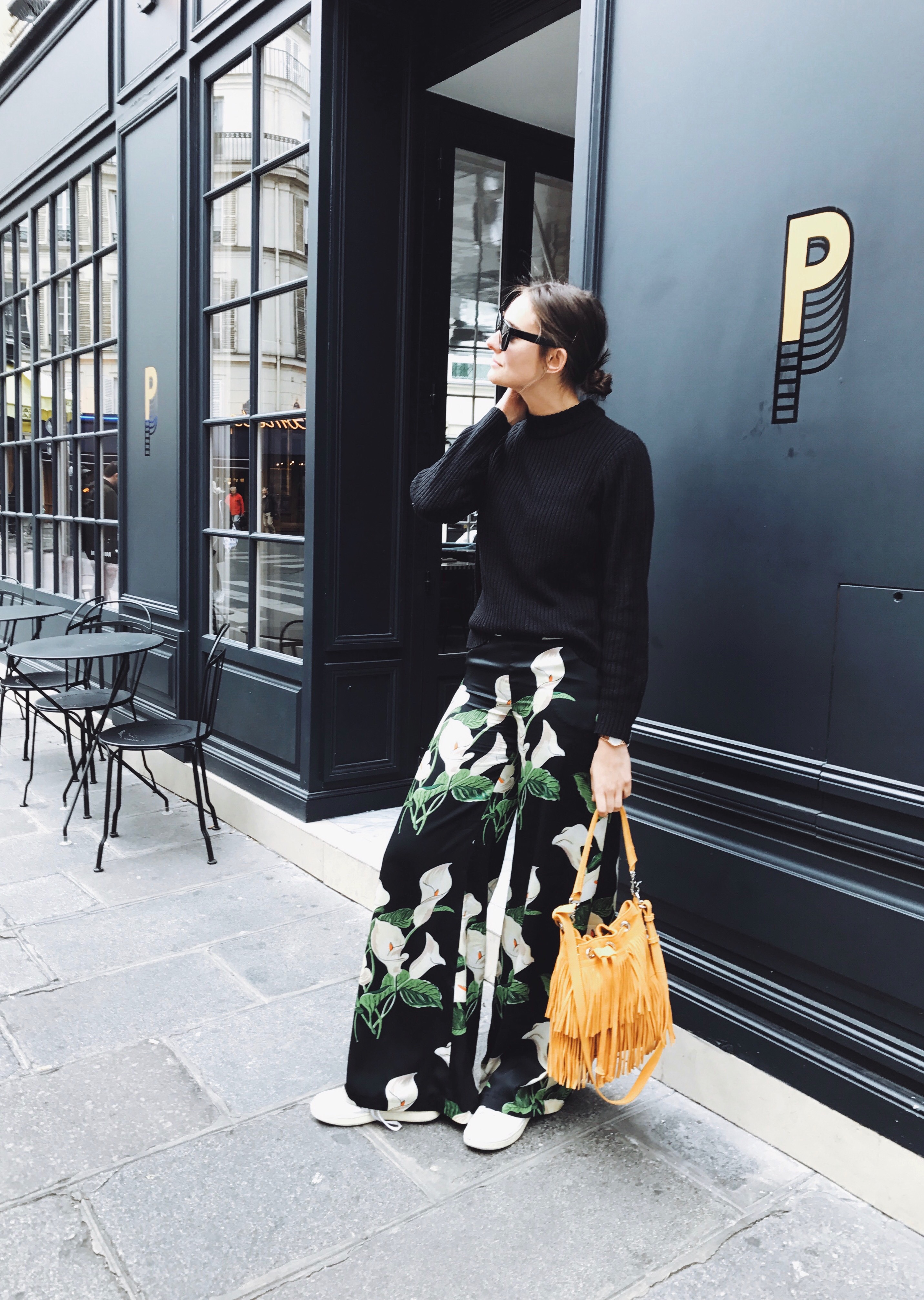 And since the restaurant of Hotel Panache looked so promising, we decided to end the day where we had started it! It's quite a fancy place, but it's worth every extra penny! The food was absolutely DELISH, I want to steal the entire interior and the waiters were real friendly too. I'd definitely recommend this place for a cozy night with friends or a romantic dinner with your other half.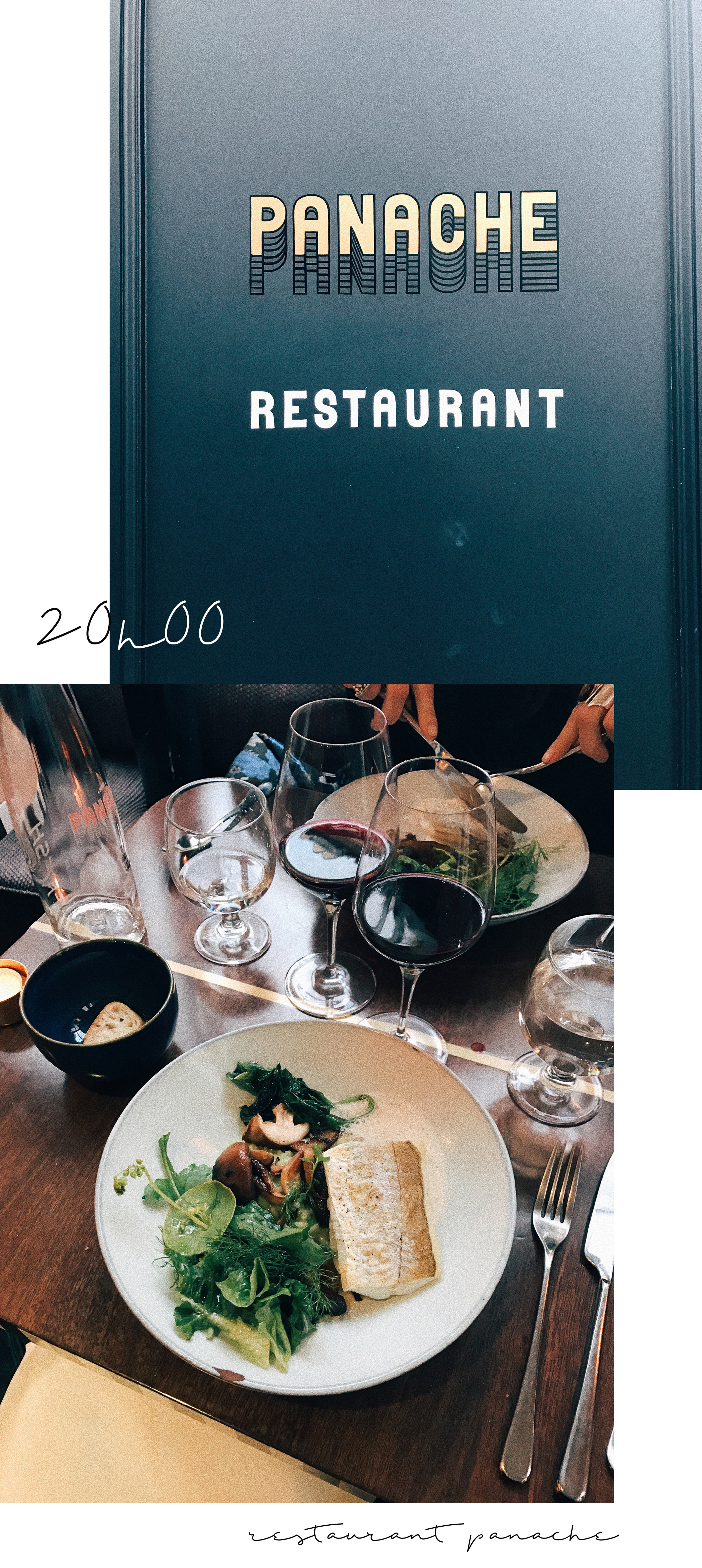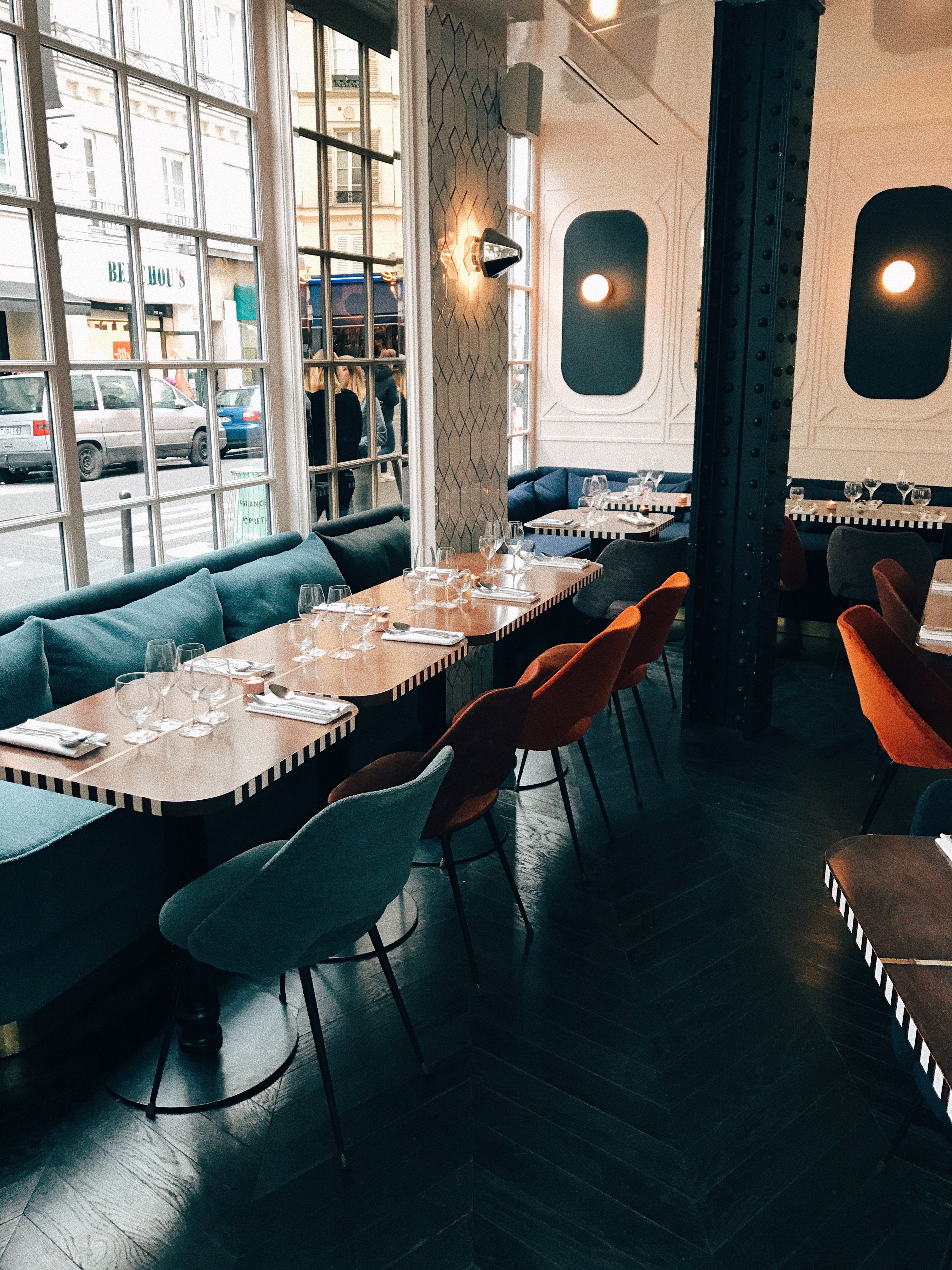 Et voila! Our mini Paris trip summarized for you guys! Have you been to one of these places in Paris? Any recommendations for my next voyage?