Last season I introduced a new seasonal topic here on the blog that helps me to stay focussed on my wardrobe and on how I'd like my style to evolve. Last year I gathered my AW14 and SS15 style goals as a guideline for shopping, and although it might seem a bit late, I wanted to create an AW15 style guide as well! What are the trends, colours and shapes I'd like to stick to?
The suit
A piece that rapidly took over my heart this season is the suit: fully worn or separated, printed or neutral, casual or office-appropriate. Now that I'm a working lady I want to look sophisticated yet effortless and professional yet cool. A suit might be the easiest piece to become this kind of vibe! The luxury fabric and cut add up tot he professionalism, while casual items such as sneakers and knits help to bring along an effortless vibe.
The neutrals
Colour-wise I'm sticking to the obvious: no bright colours for me, but neutral tones like grey, navy and camel will overrule my closet this season. Call me boring, but I'd rather stand out with an interesting silhouette than go for the easy way by adding an eye-catching colour. And camel just looks pretty amazing with my skin colour.
The layering
This probably doesn't come as a surprise: my love for knits, coats and scarves is well-known by now. This Winter I'll probably do less of the beanie-thing because by now it feels a bit young to me, but you can definitely expect some shirts, blazers and cardigans peeping out. Discover a lot more inspiration by layering queens Margaret and Rebecca.
The tomboy
So yeah, it's no secret that I love a bit of a tomboy vibe in my style! I like be comfortable during the day, which often results in sneakers and oversized shapes. This season I'm thinking even more oversized: ankle length cardigans, huge palazzo pants and knits to drown in. Also, can I have these outfits please?
The lady
On the other hand, I am evolving towards a slightly more ladylike style. I have noticed that I do enjoy a little heel sometimes and that I can show off my curves in a subtle way. I absolutely LOVE how Anouk pulled off the tomboy meets lady-look with her loose culottes and sexy high heels! I'm taking notes here, people.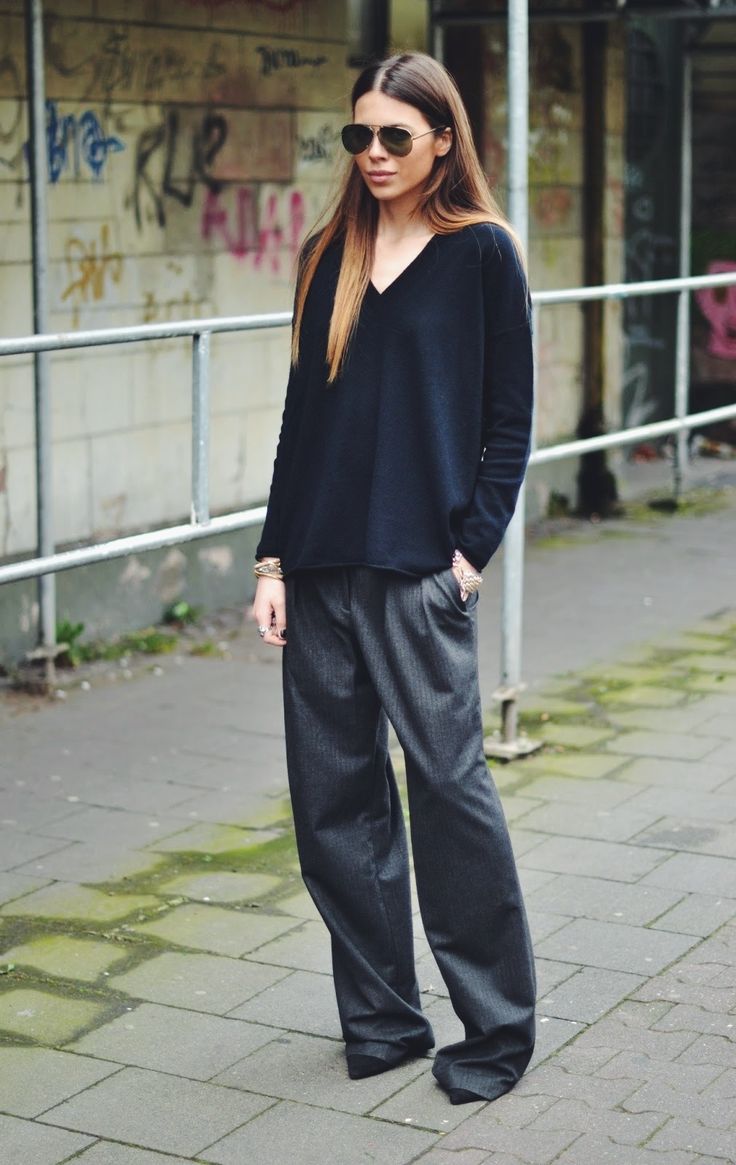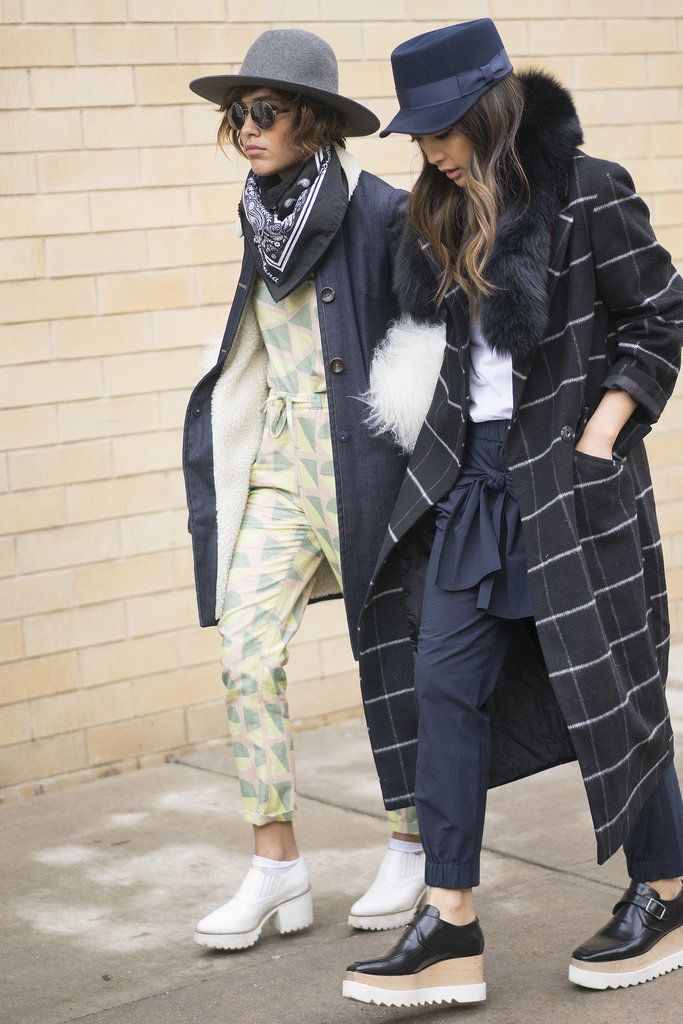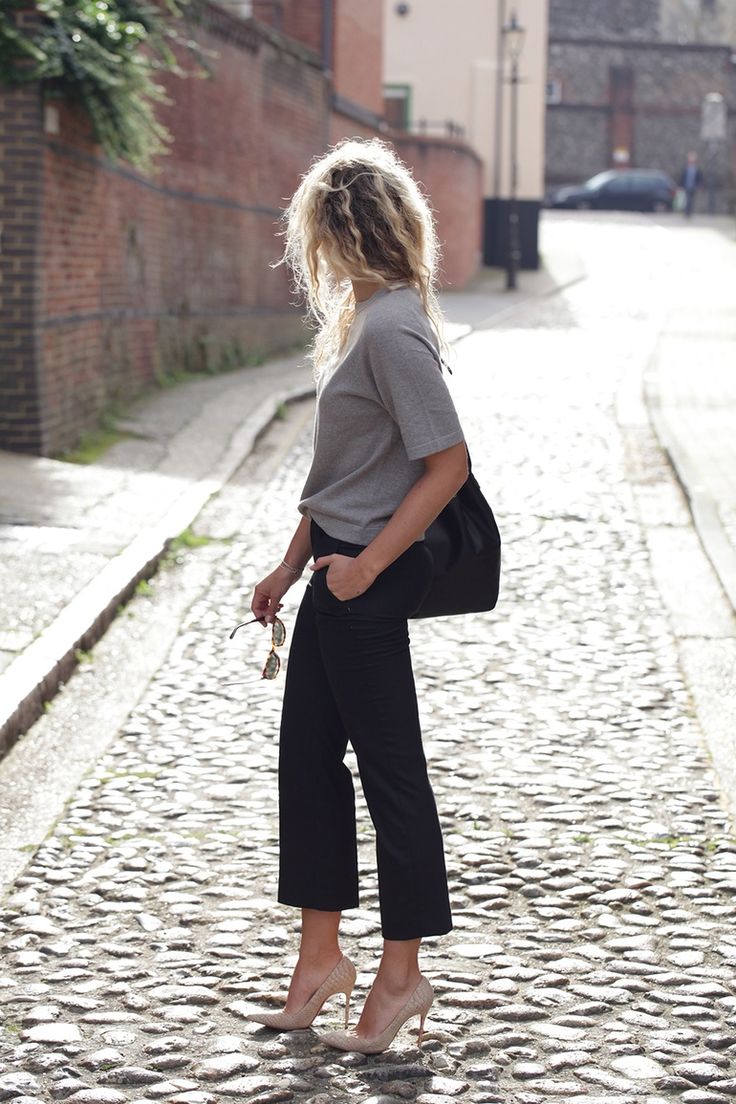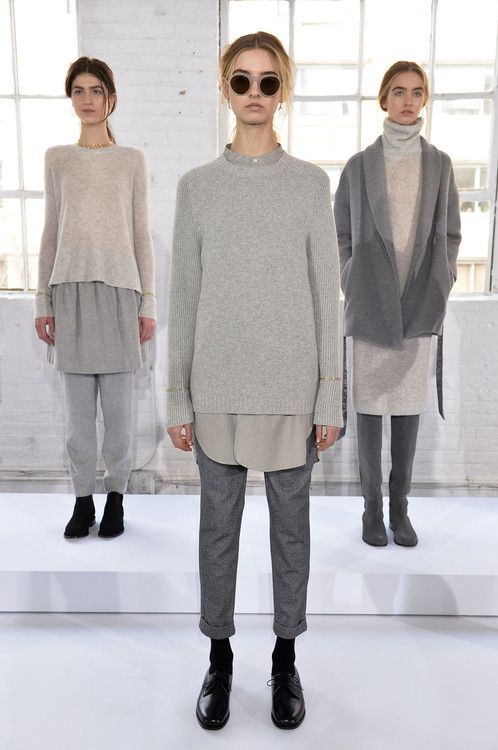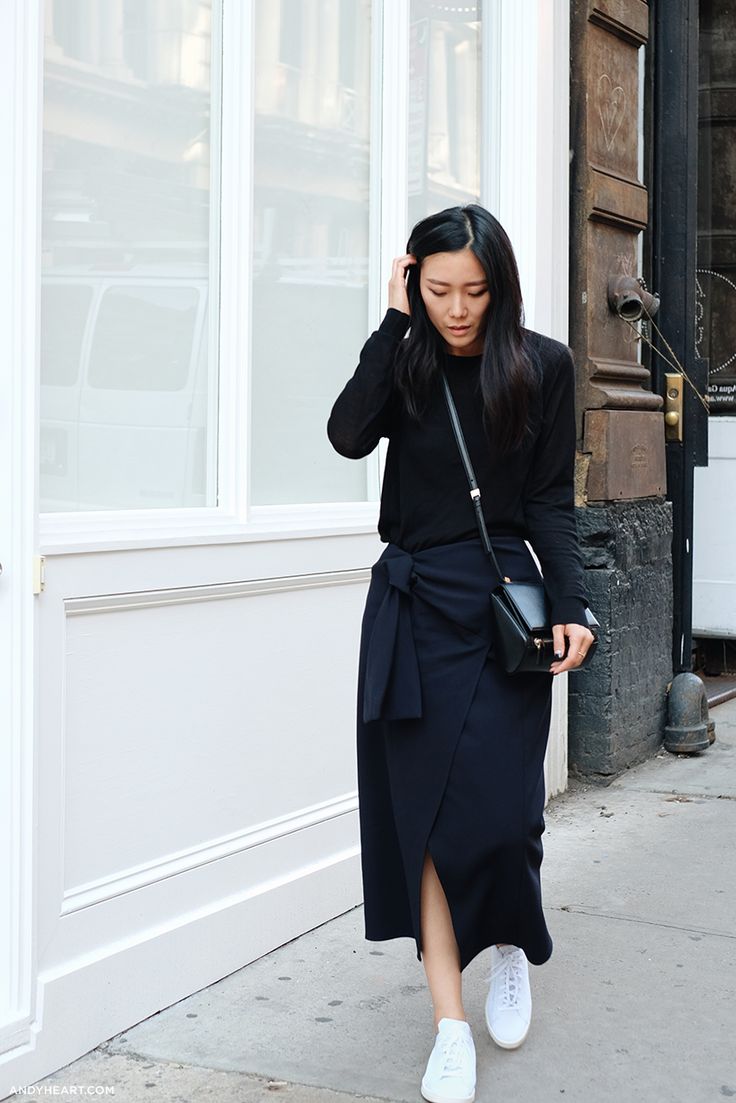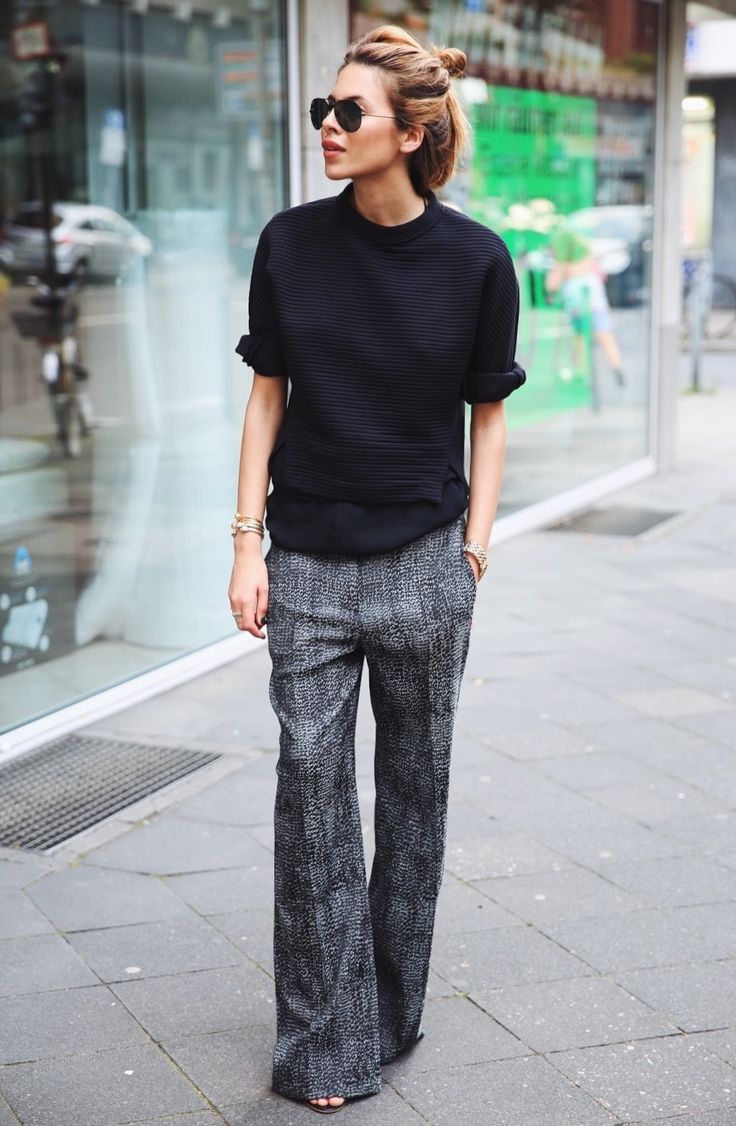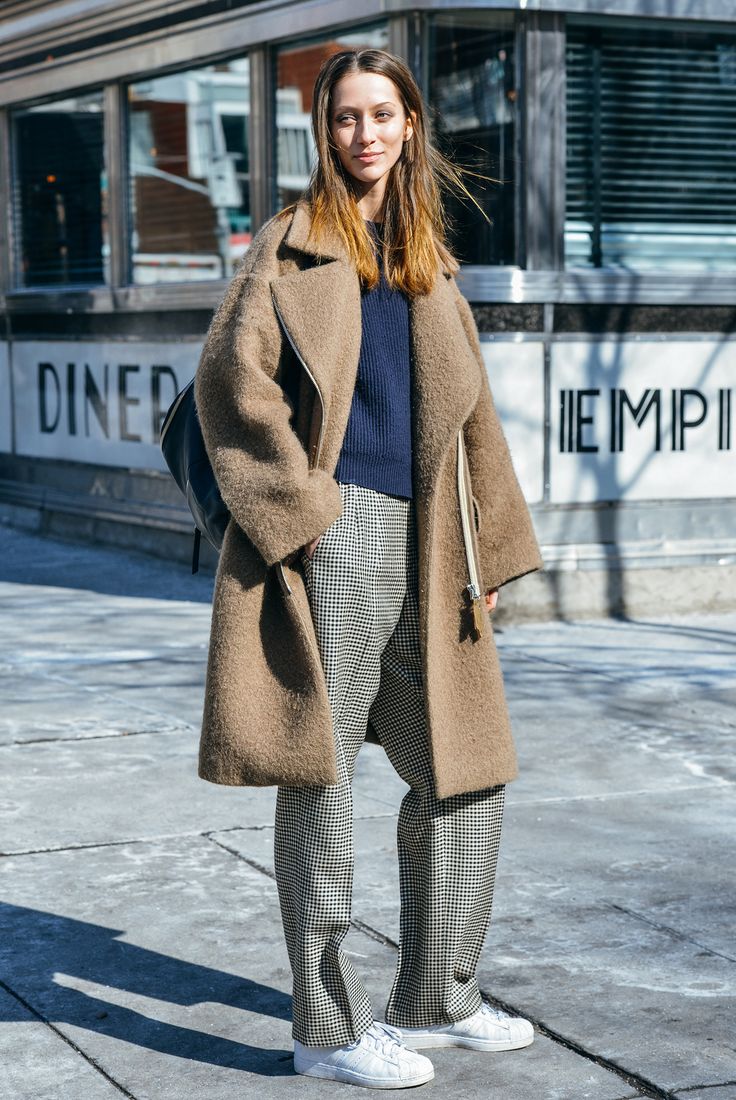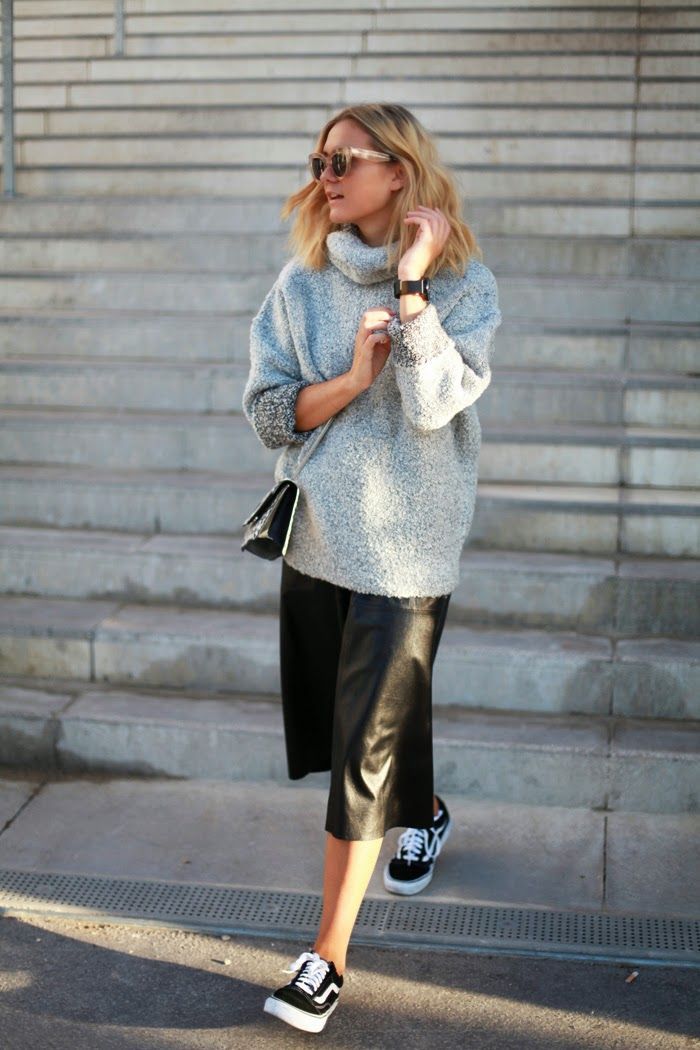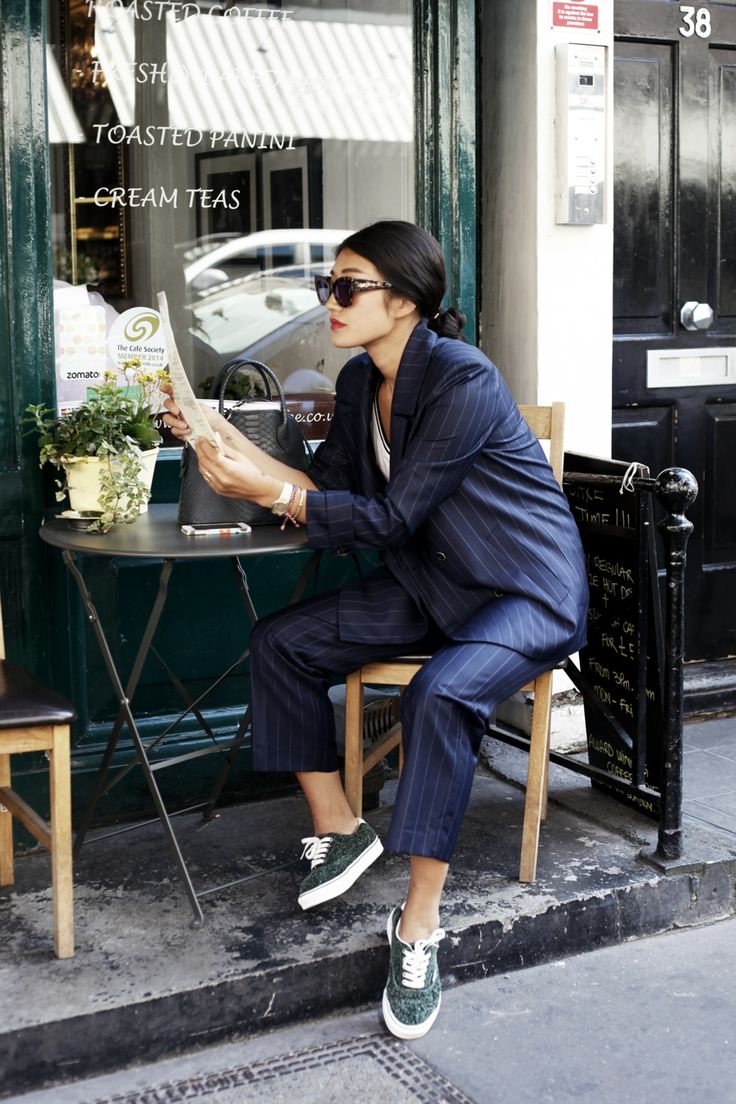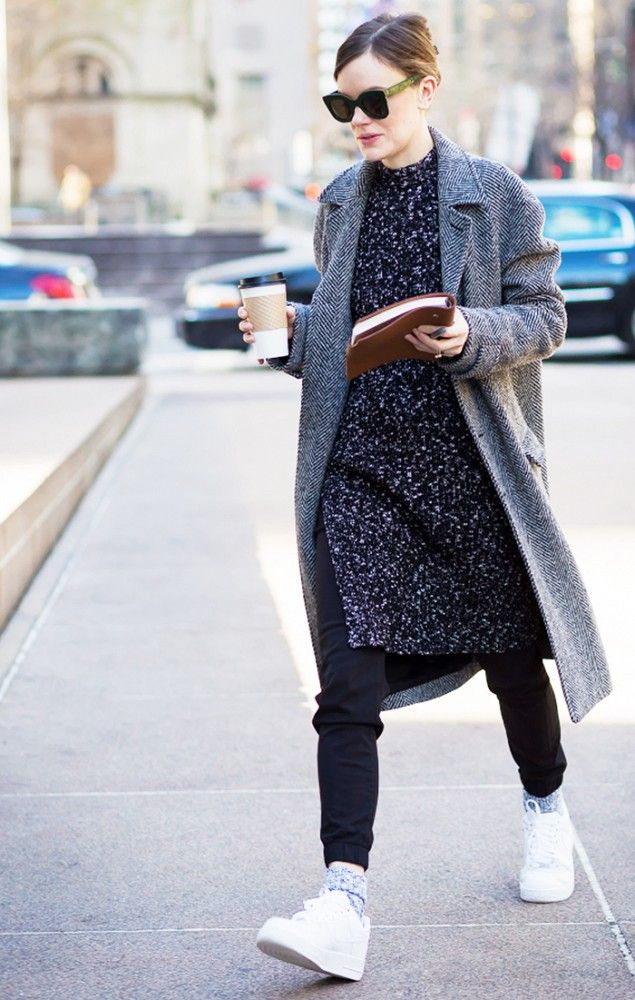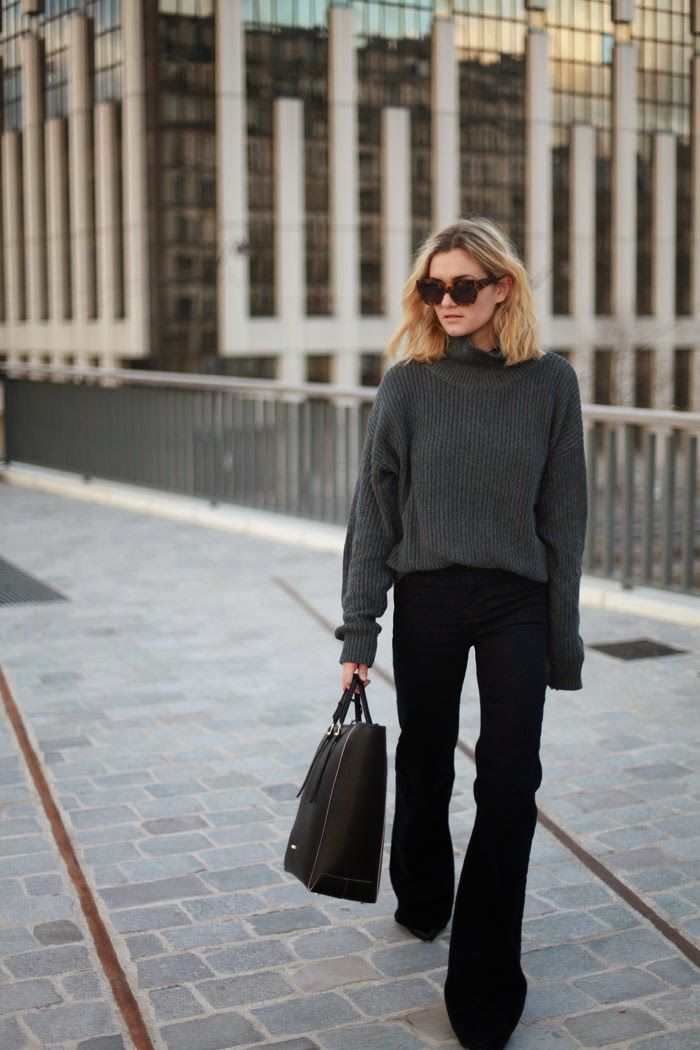 Et voilà! What are your style goals for this season? Any resolutions?