Here's a little celebration of this amazing H&M jacket covered in pearls! Hence the super exciting title, woooo!
I'm actually currently in London so excuse my short hello. This is one of last week's outfits that I still wanted to share, including the abovementioned white denim jacket with pearls and… a personalised quote! For the #denimismycanvas campaign, H&M let me add a fun quote to this new beauty. I opted for a lyric that I hear every single morning when I wake up: the chorus of Everywhere by Fleetwood Mac! Seriously; put on this song when you're still snoozing in your warm bed and you'll wake up with the biggest smile and your hips shaking underneath your blankets. That's a promise!
Also featured in this look: my latest Zara acquisition, aka these super elegant tortoise sunglasses, and my wiiiiiide pants by COS. The perfect look for another sunny Spring day!
Alright guys, back to London business now! Speak to you soon!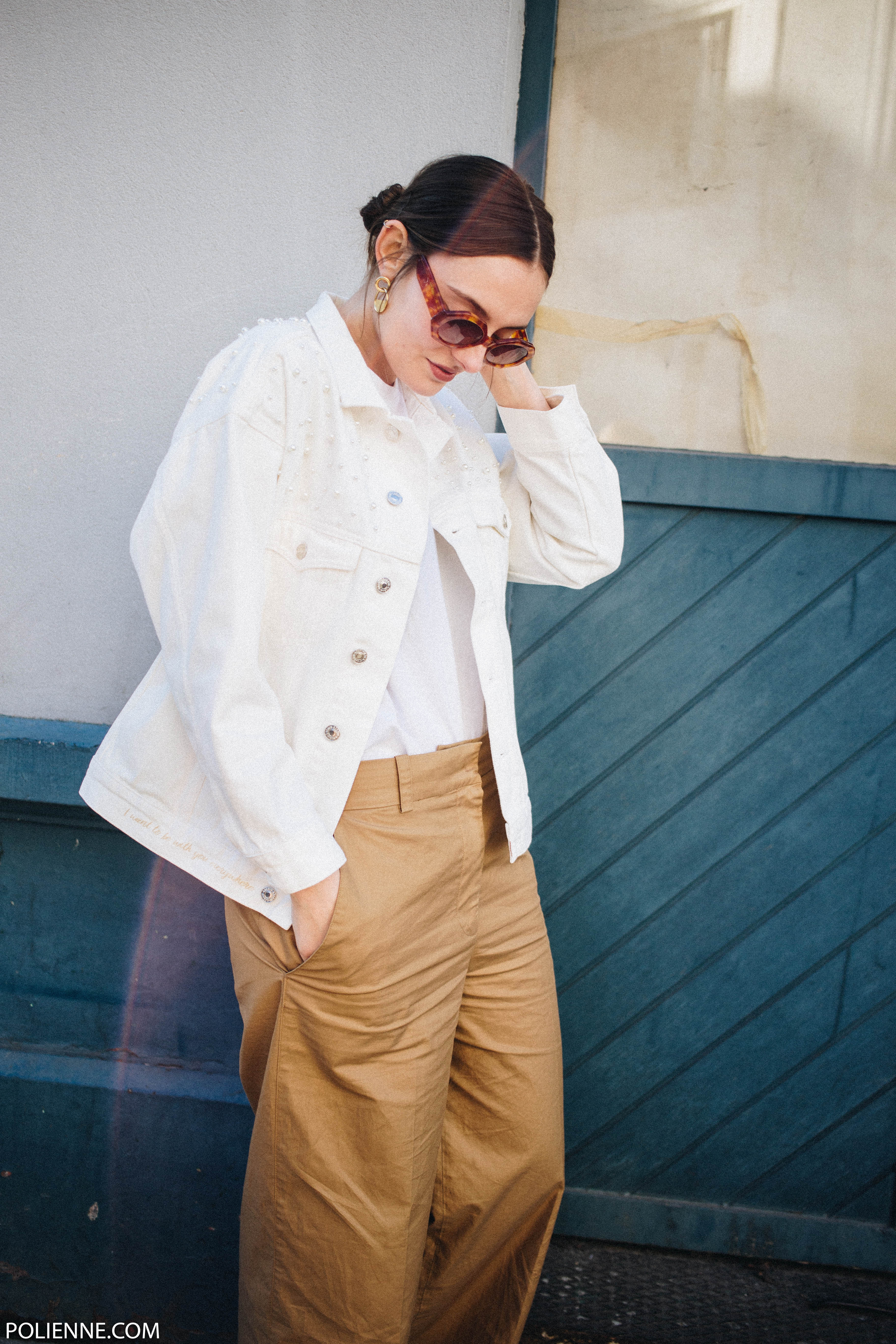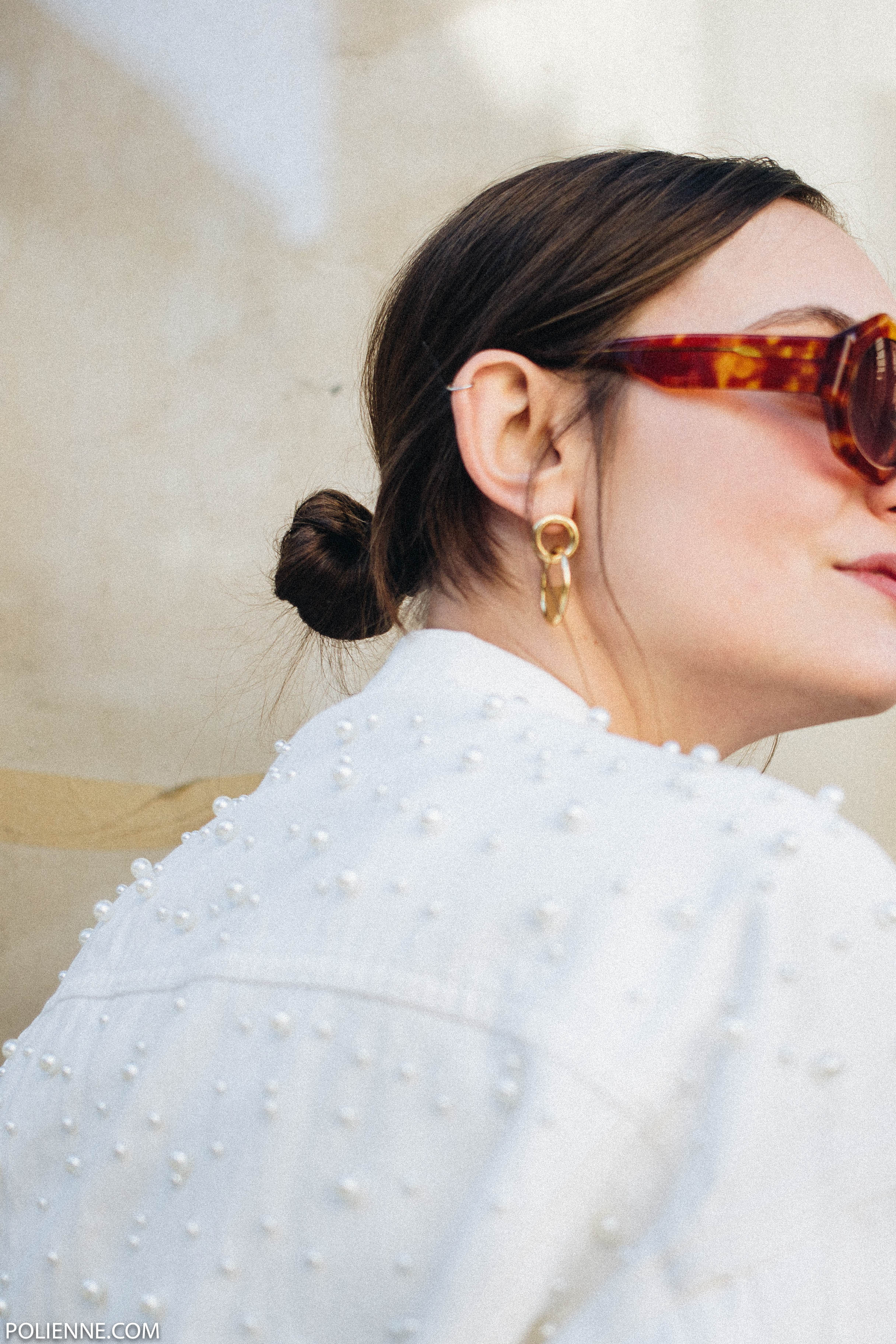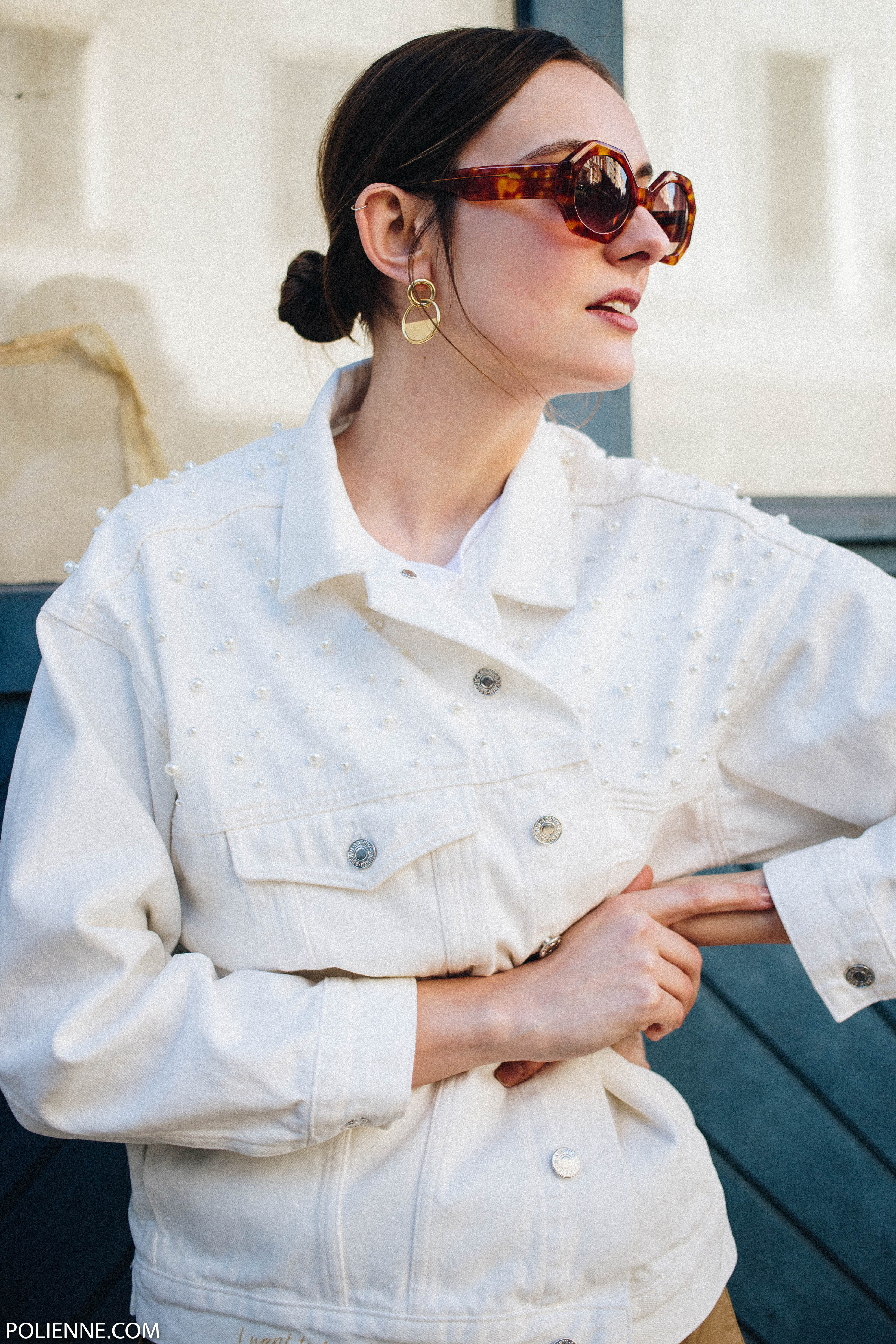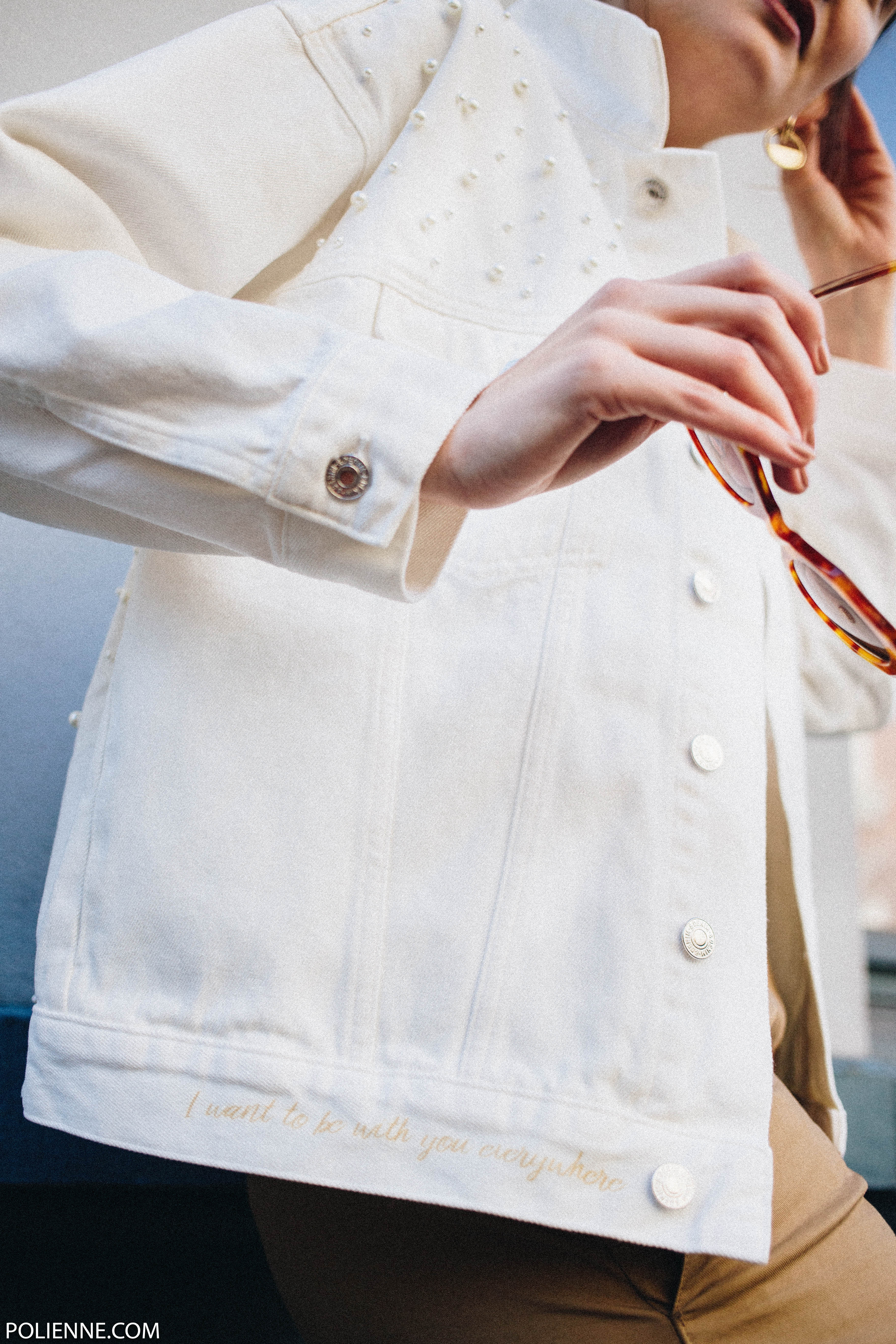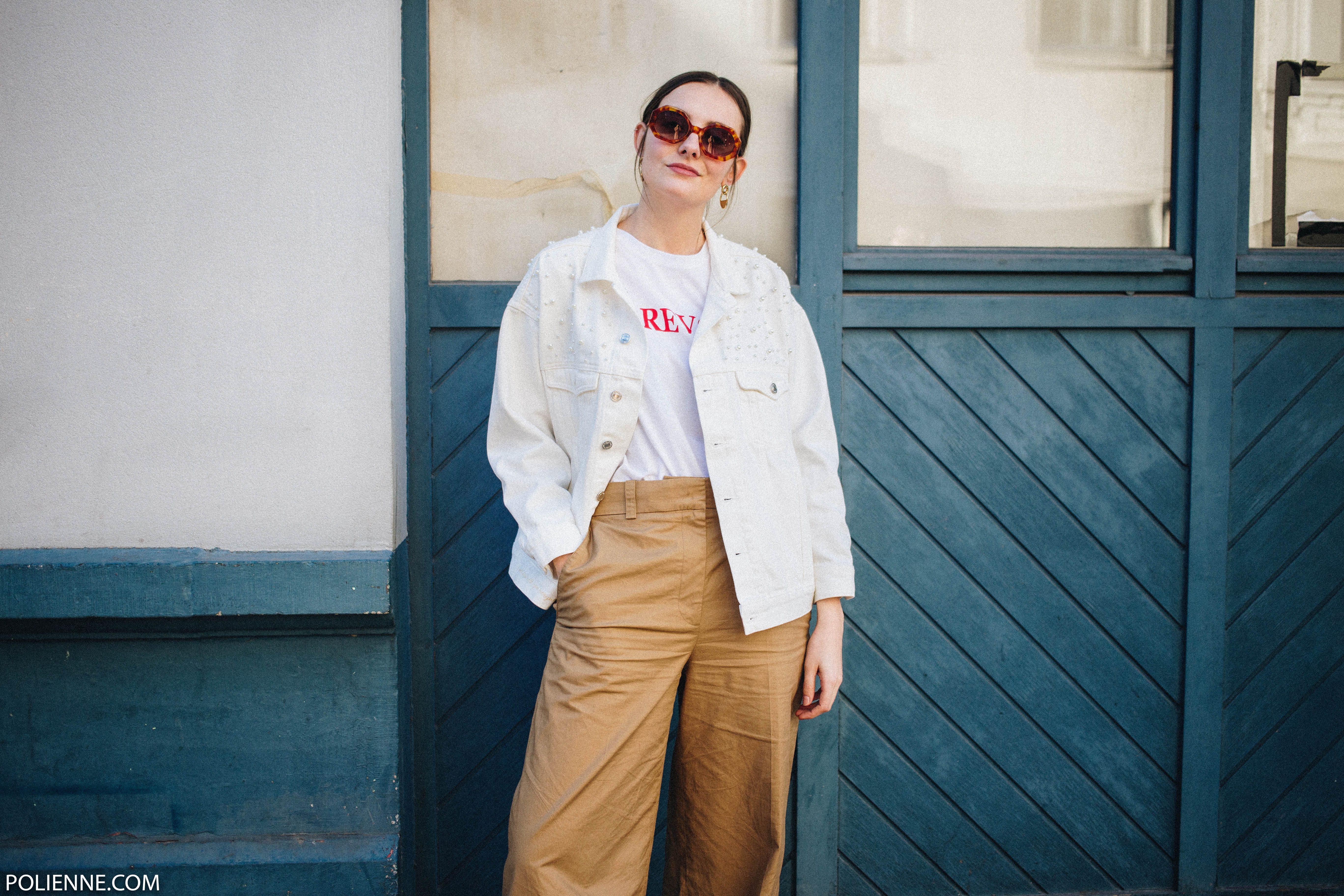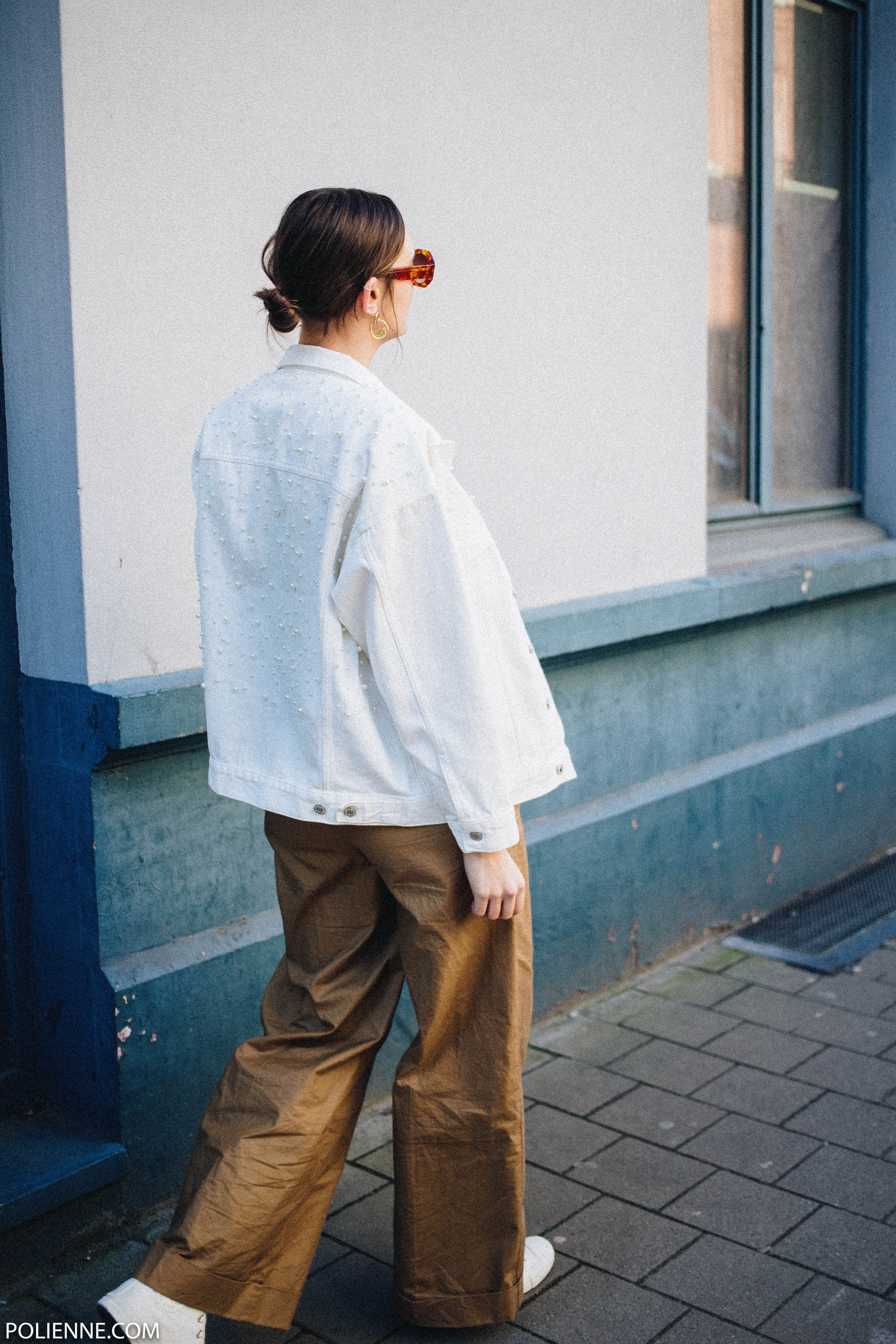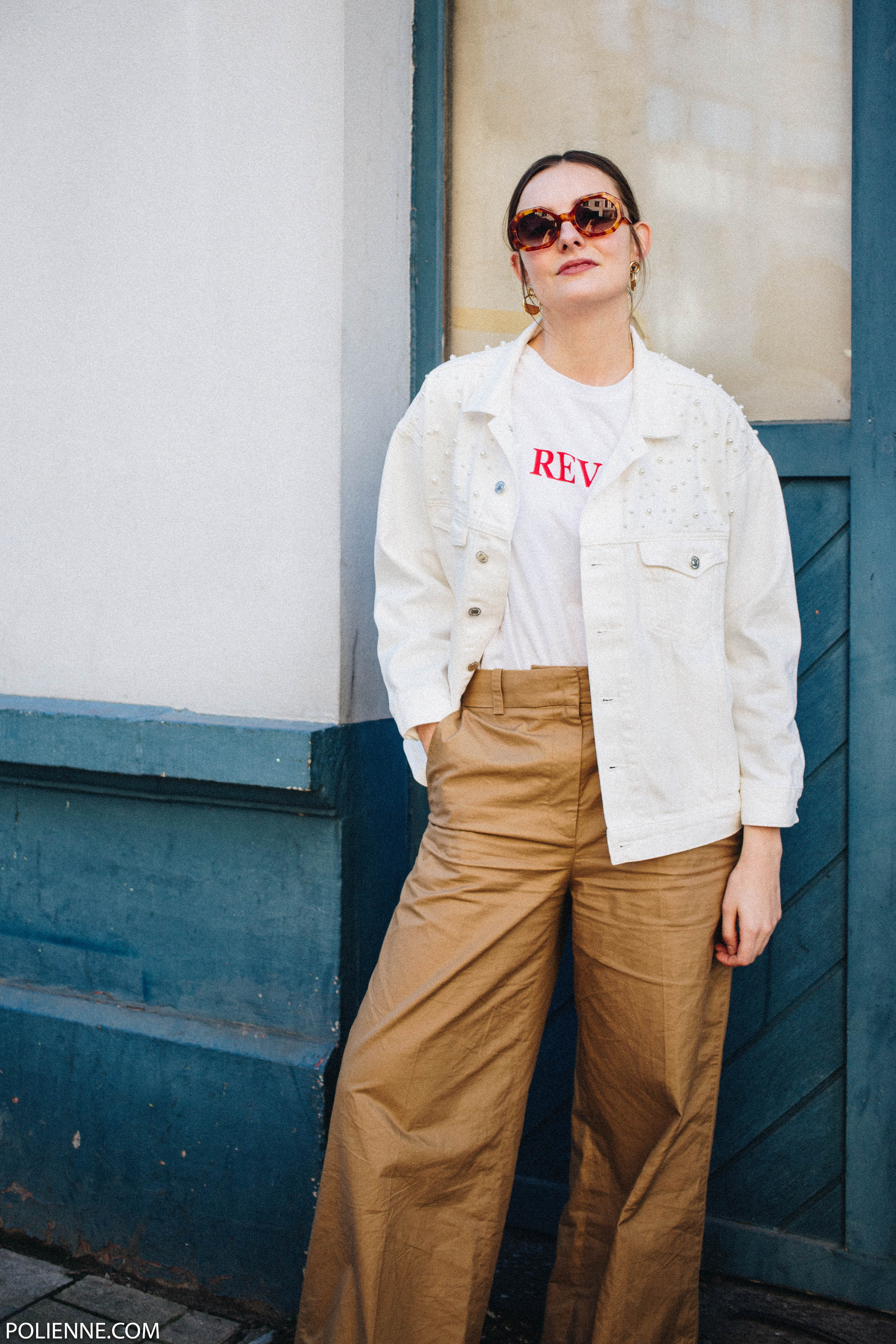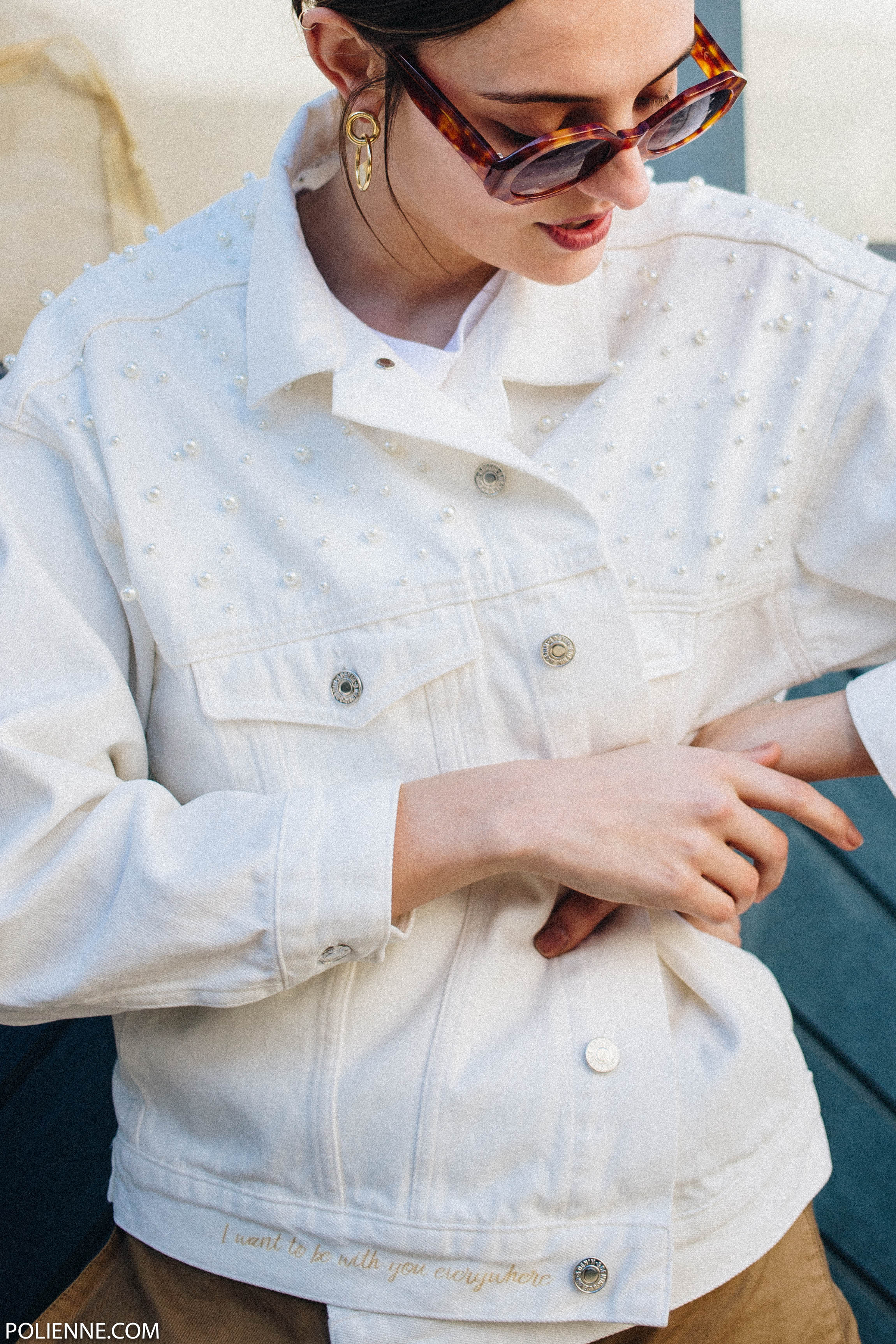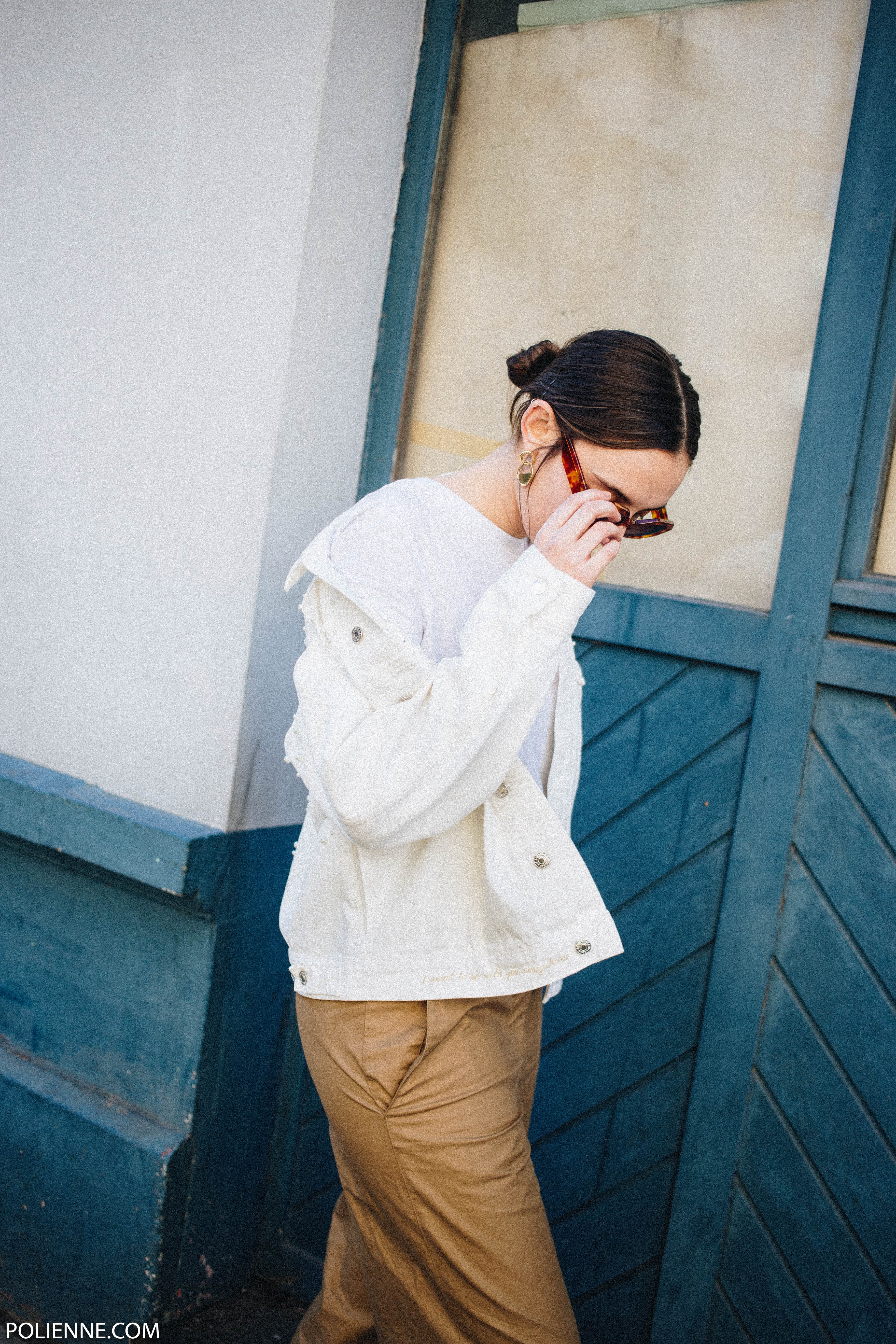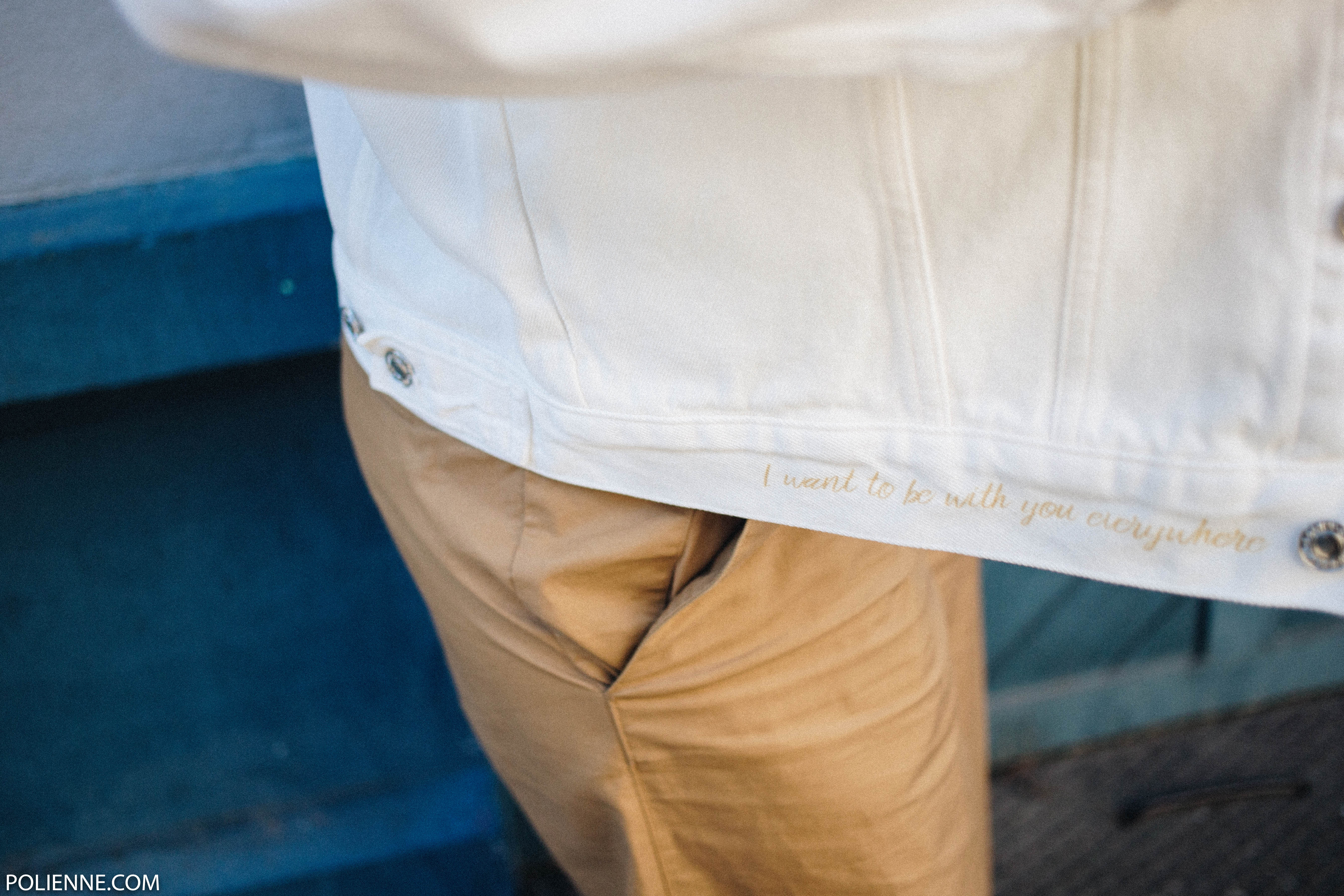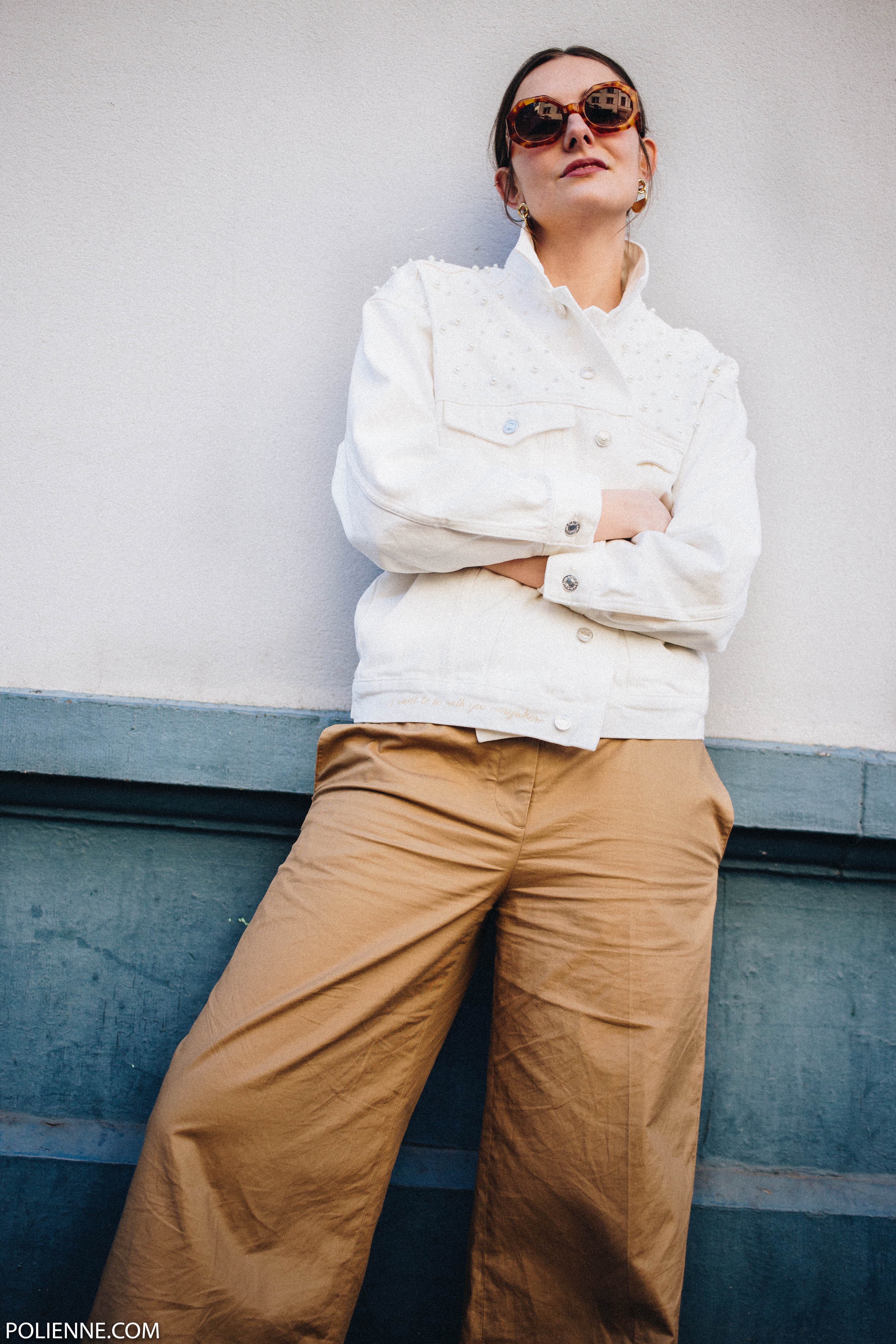 H&M gifted denim jacket, VILA gifted au revoir t-shirt, COS trousers, CONVERSE all stars, ZARA sunglasses, CALVIN KLEIN gifted earrings
Photos by Justine Kegels