And here we are again: home talk! The reason I haven't shared too many photos of our new house, is because it's just not finished yet! Next to a dressing and home office, a brand new kitchen is still on our wishlist.
I'm not the number one master chef under this roof, but still the kitchen is a super important feature for me. I want it to be functional, beautiful and calming so that I can truly relax during dinner. Also, we have an open kitchen and living room so it actually HAS to be beautiful.
We've fallen in love with something unusual, if you take a closer look at our super eclectic and colourful living room: a black kitchen. And more specifically, the new Kungsbacka by IKEA. I believe its lovely satin finish and ceiling-high cabinets will look super modern and serene in our home. And how about that marble-look worktop? LOVE!
And wait for it…
Besides its looks and functionality, Kungsbacka gets a zillion extra bonus points for being made entirely out of recycled material! Yeppa, all of the kitchen door fronts are made from recycled wood and PET bottles. Good looks meet good intentions!
And there's even better news: from February 22th (tomorrow!) IKEA launches their kitchen promotions for Batibouw, which means that you get €100 off every €1000 you spend on a kitchen. You'll know where to find me tomorrow 🙂
Now, let's take a look at our future kitchen: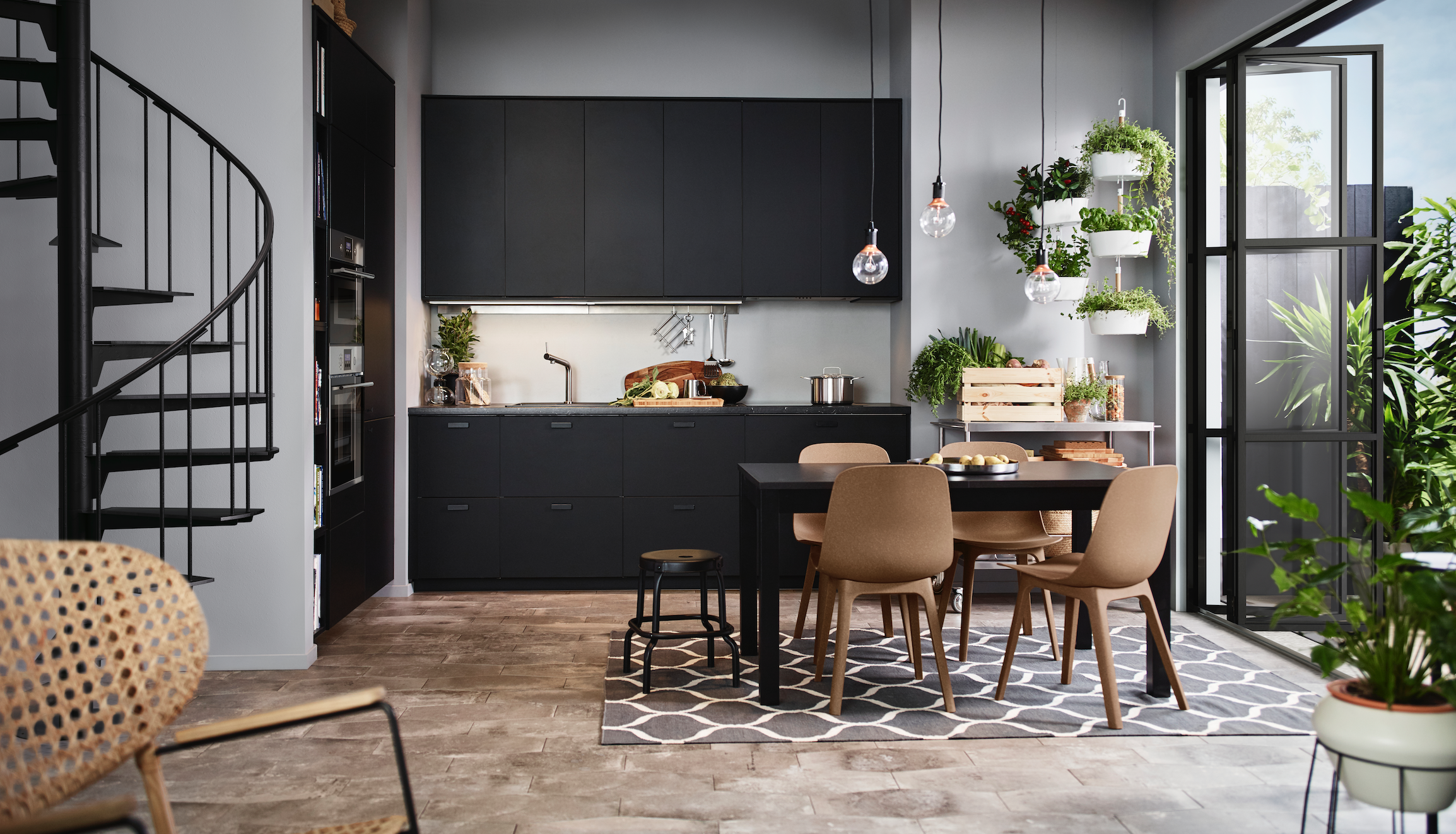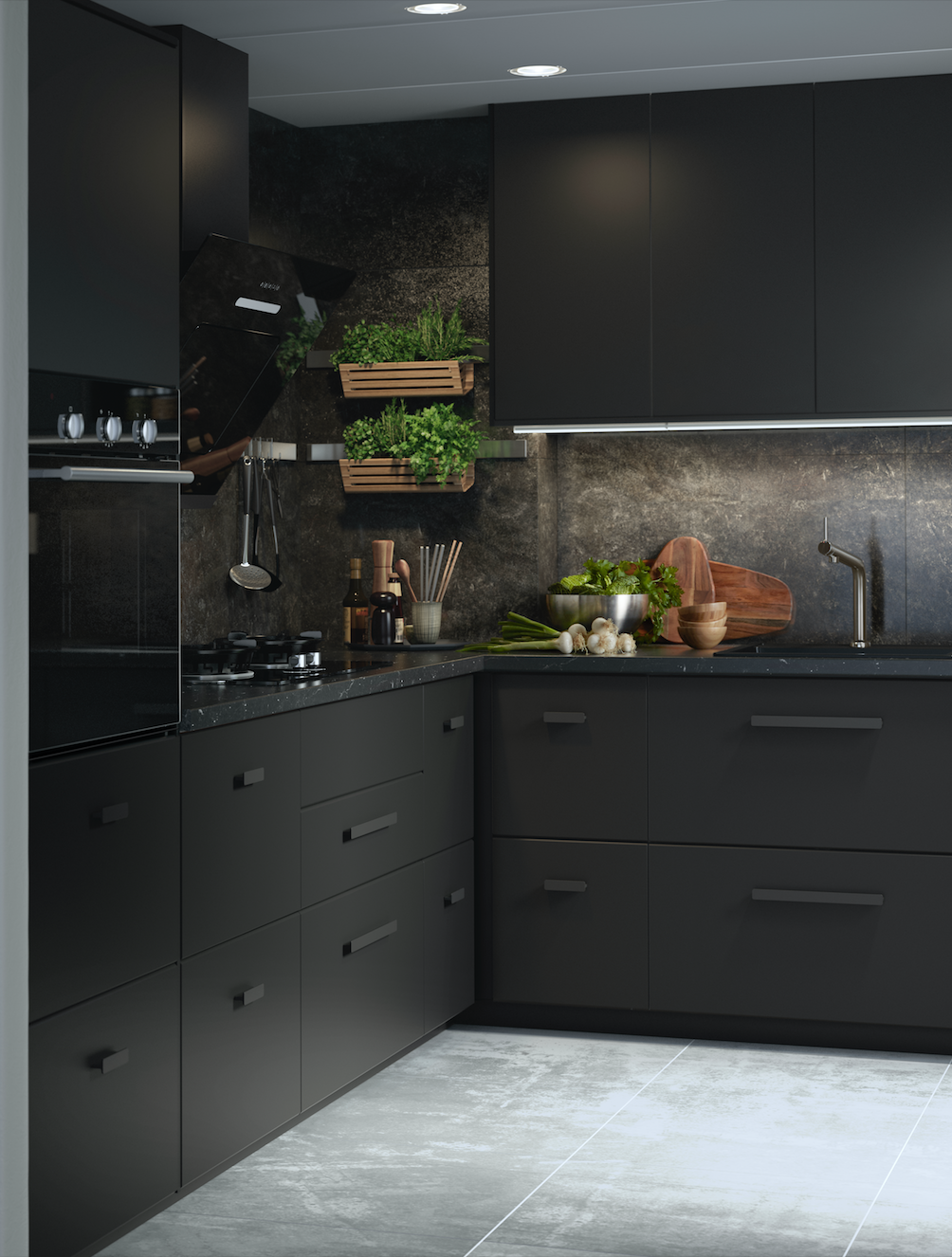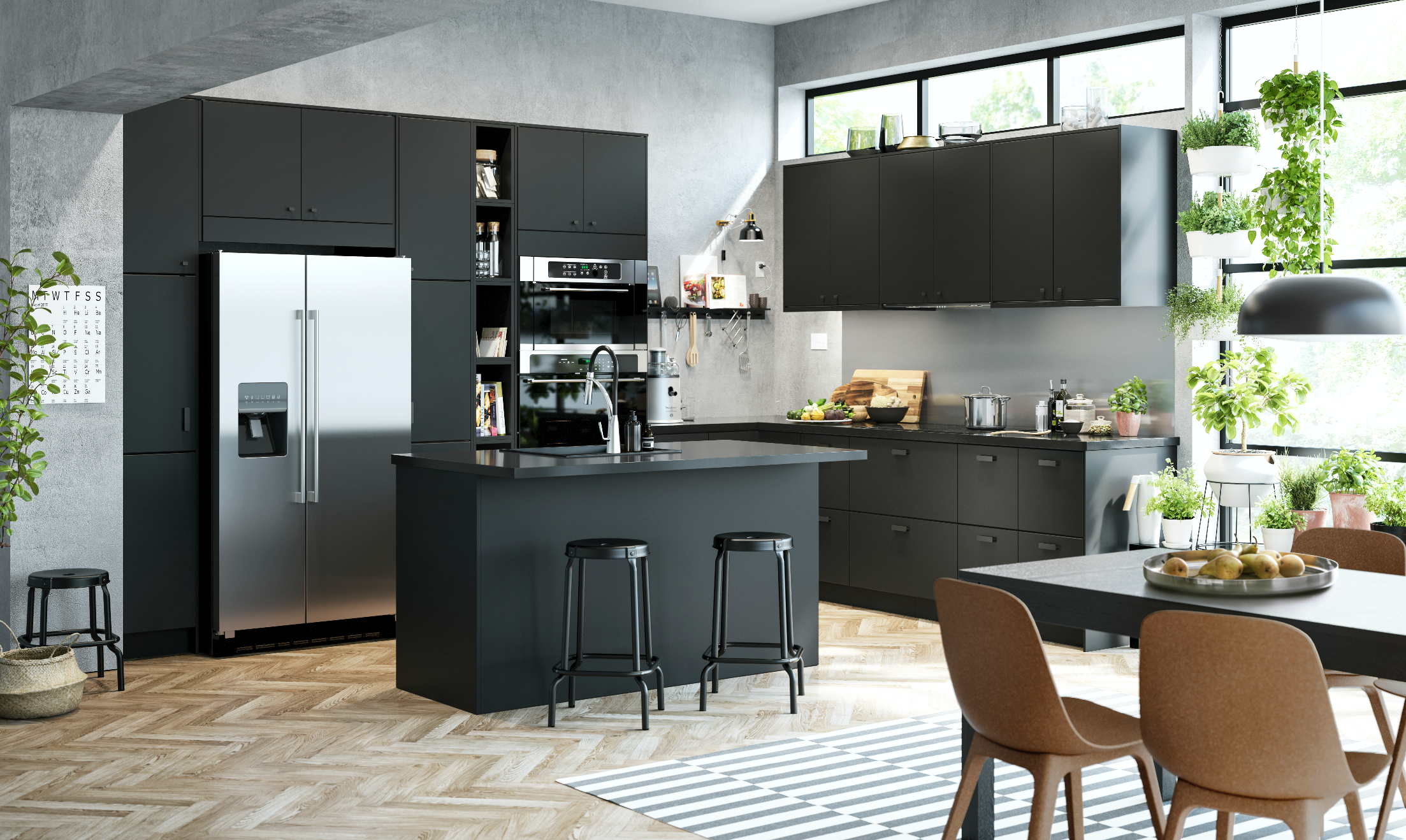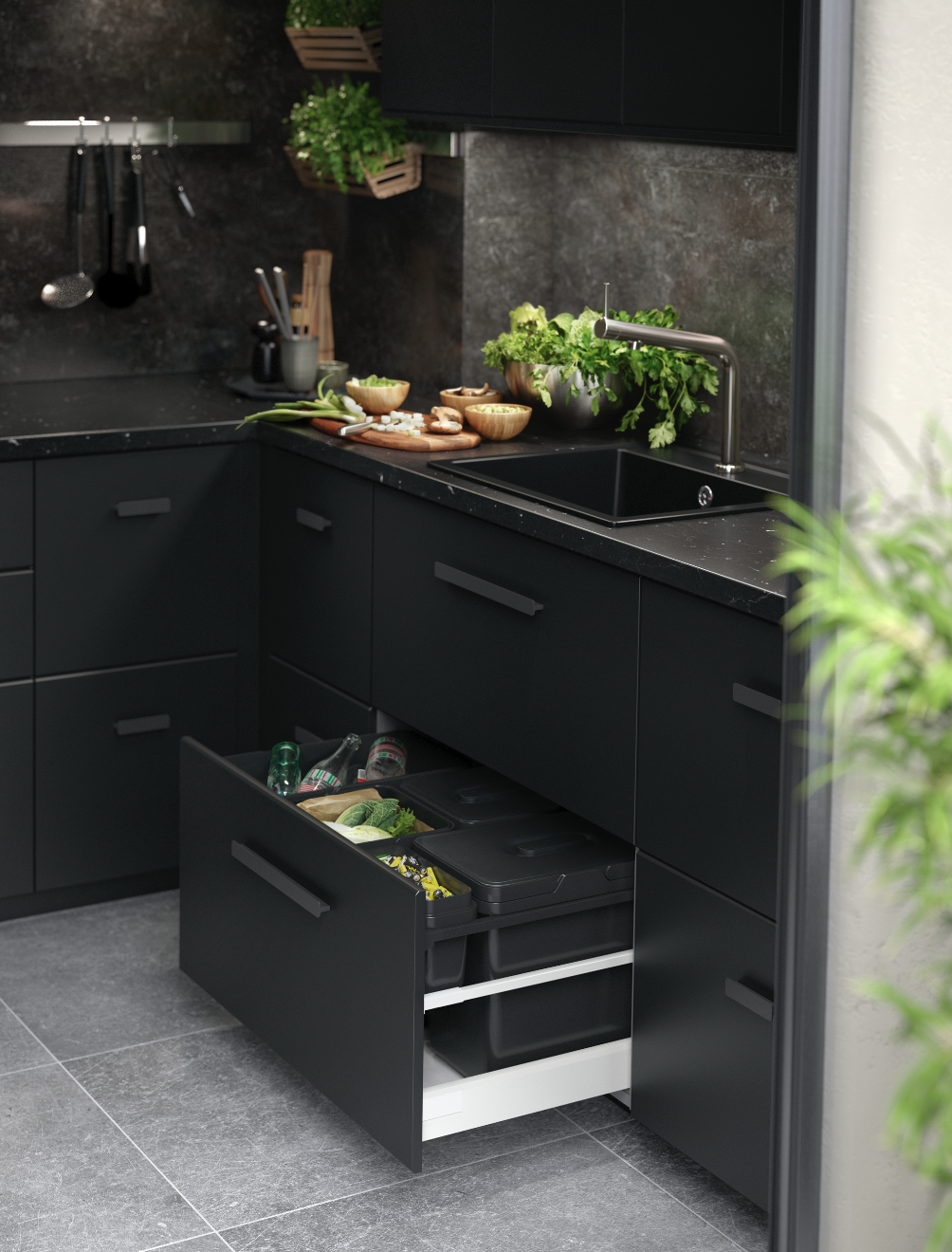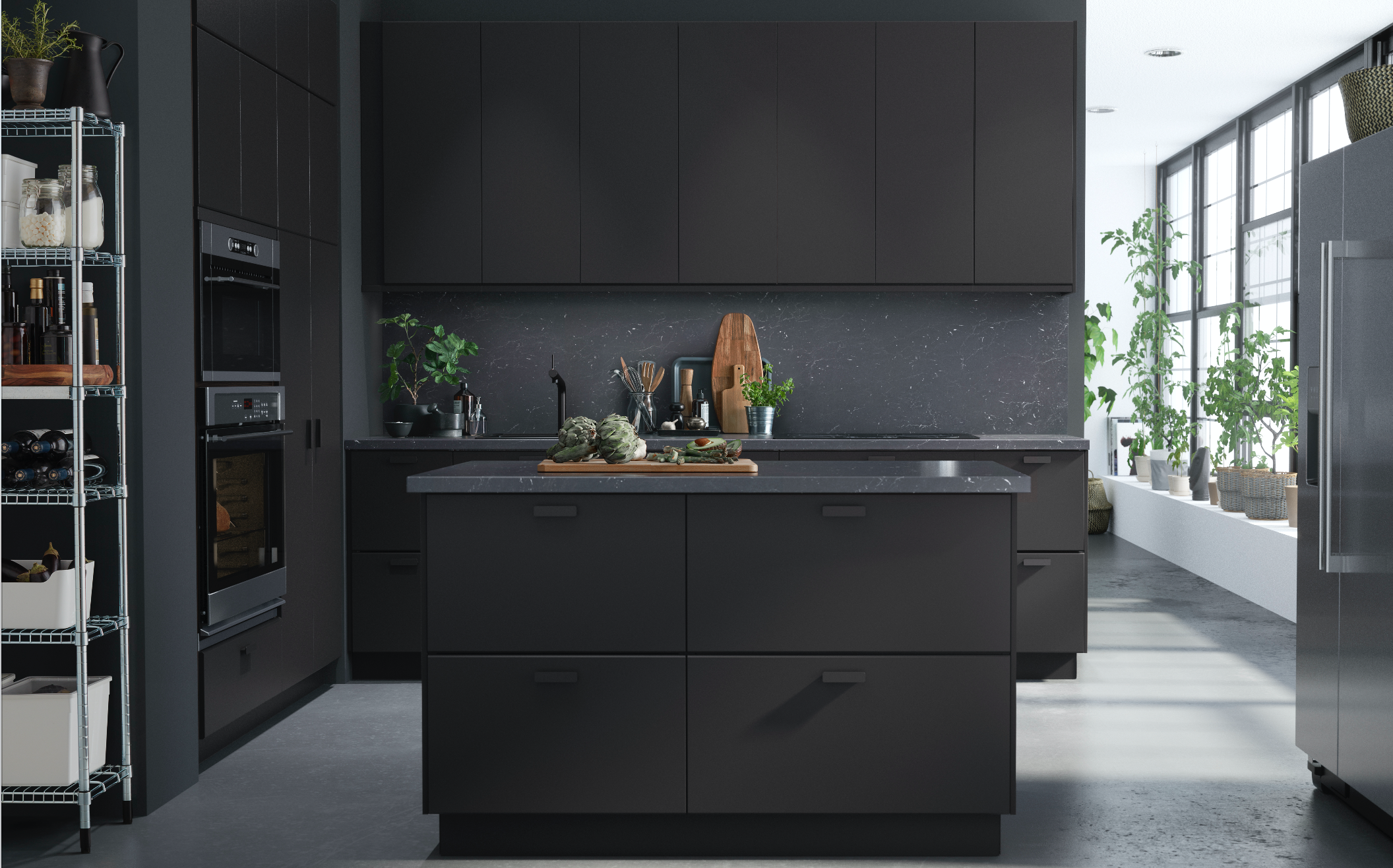 PS: aaaaand this is how our kitchen looked like when we just moved in, so you can imagine what a HUGE change this will be… 🙂 I can't wait to get started!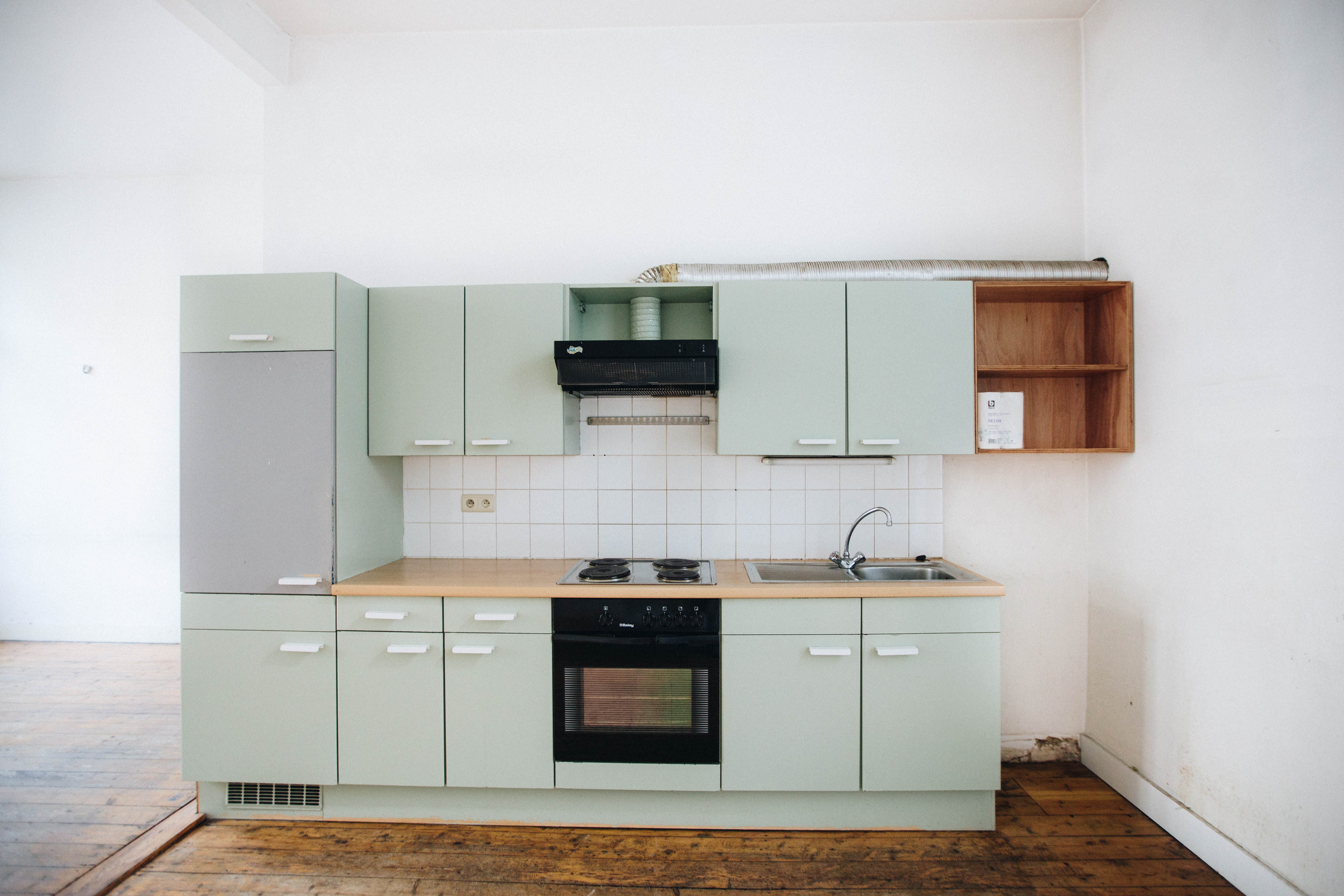 This post was created in collaboration with IKEA. However, all words are my own and I only work with brands I really love and think you will too! Thank you for supporting the business that help bring fresh content to you every day and make Polienne possible.