Me wearing these real cool pants is QUITE rare, guys. One year ago, when shopping, I would never, ever, ever have even touched these kind of trousers, because my ass looked fat in them. Wait, fat? I obviously just mean that they make my apple-shaped bottom look bigger than it is. Maybe you can relate to this, sooooo yup, even I have these feelings. It's quite sensitive to talk about the fact that I have been very body-conscious for the past few years, especially since I work as a model. The label model apparently equals flawlessness, invulnerability and confidence.
The fact is that I have a size 38 and do not at all fit the regular model sizes, nor the plus size model sizes. It might sound weird, but this has definitely caused some troubles at work in the past few years. My first modeling agency would weekly check my measurements and help me diet and work out to reach those ideal 90-60-90 (which is by the way impossible, since I have a D cup and only measure 85cm up there). My body measurements would become extremely important, since my income entirely depended on them. My problem zone has always been the hip and bum area, on which my agency and of course I myself started focusing too hard. Don't get me wrong: models obviously do need to stay in shape to fit all the clothes and book all the jobs. But unfortunately that's easier said than done. After trying out a gazillion diets and sports, I obviously couldn't get any skinnier than a size 36 and decided to cut the crap before things would get out of hand. I hated the work outs, loved my foodz too much and realized there was a market for my "in-between" size too! Before I signed with my current agency, I set one condition: I would not lose any weight, but just stay in shape. They too saw the potential, agreed on my terms, and we lived happily ever after!
Did I? Just because I would still get booked for jobs didn't mean that suddenly I felt super confident about my body. Of course sometimes stylists would (as a habit) bring sizes 36 or even 34 to shoots, causing very awkward situations in which I would try to squeeze that bum of mine into some extremely tiny pastel pink shorts whilst the rest of the crew hesitantly started looking for another outfit. (This might be recognizable for women with a normal size 40 trying to fit in a size 40 at those goddamn tiny Spanish brands?) Sometimes, I would arrive at a casting where I would stand in line next to a dozen of size 34 girls in bikini, resulting in me looking entirely out of proportion and the client silently but disapprovingly wondering what the hell I was doing there. Not cool.
Situations like these, even if they are by no means intended, can be very damaging to your confidence; many young girls can easily collapse due to hints of criticism or even just these awkward feelings of not fitting in (literally?). I usually get over this stuff soon, but since my views on beauty have been seriously fucked up by the modeling industry, my fixation on my bum and hips always sticked around. Some people hate their weird toes, others have a love-handle too many; I just strongly dislike my behind. Hence the oversized clothes and the never-ever-touching-those-pants quote from the beginning of my post. Oh, and in case you were wondering (you probably were): I am a MASTER in dressing myself to look skinnier and hide my curves! Call it force of habit.
Ok, I'm getting to my point, I promise! A month ago my friend and I started the Kayla Itsines 12 week bikini bootcamp and for the first time in my 6 year modeling career I started to work out not for my agency, not for my bookings, not for my measurements, but entirely for myself! For some weird reason I got super motivated to look bad-ass fit this summer, and I am simply astounded by the early results already. My weight stayed exactly the same, but I am way more muscular and tight already. Yes, that also means that my apple bum has shrunken! And I think it looks fabulous! This is probably the worst publicity for my modeling career ever, but who cares: da bum is of course still juicy, there's still lots of stretch marks and I definitely still have my cellulite BUT… I feel totally hot and sexy.
That is why last week I went out to try on a pair of wide palazzo trousers in a scaringly thin fabric. The result was ten minutes of silent dismay, followed by a one person party in the fitting room! For the first time since I can remember my behind actually looked good in those usually awful-fitting pants! HELL YES. Needless to say I immediately invested in two pairs and started looking for a different colour as well. So here they are: the oversized trousers debuting both in my wardrobe and on the blog! What's also debuting on my blog: stupid little insecurities and a very pleasant moment of finally getting over them thanks of my new workout dedication. To quote my friend Robin: "If you find the time to complain about it, you can find the time to work on it." Out of the comfort zone, into the awesome zone!
Woah, how did this seemingly casual outfit post suddenly turn into a ramble about body-consciousness, awkward bikini situations, #modelproblems and juicy bums? Did I really just post this on the internet?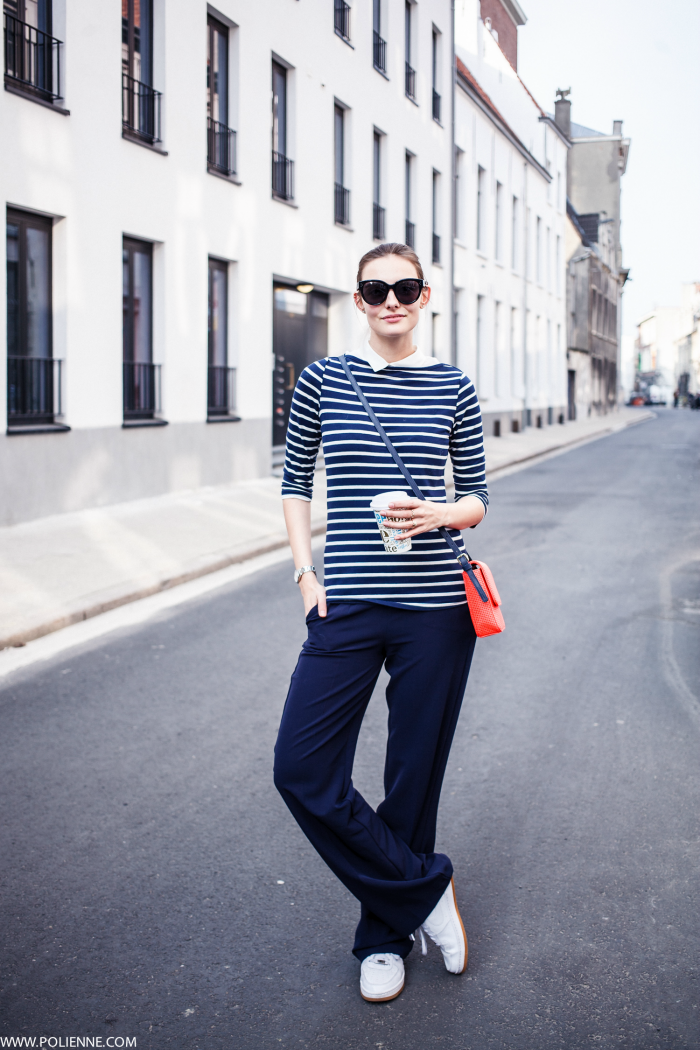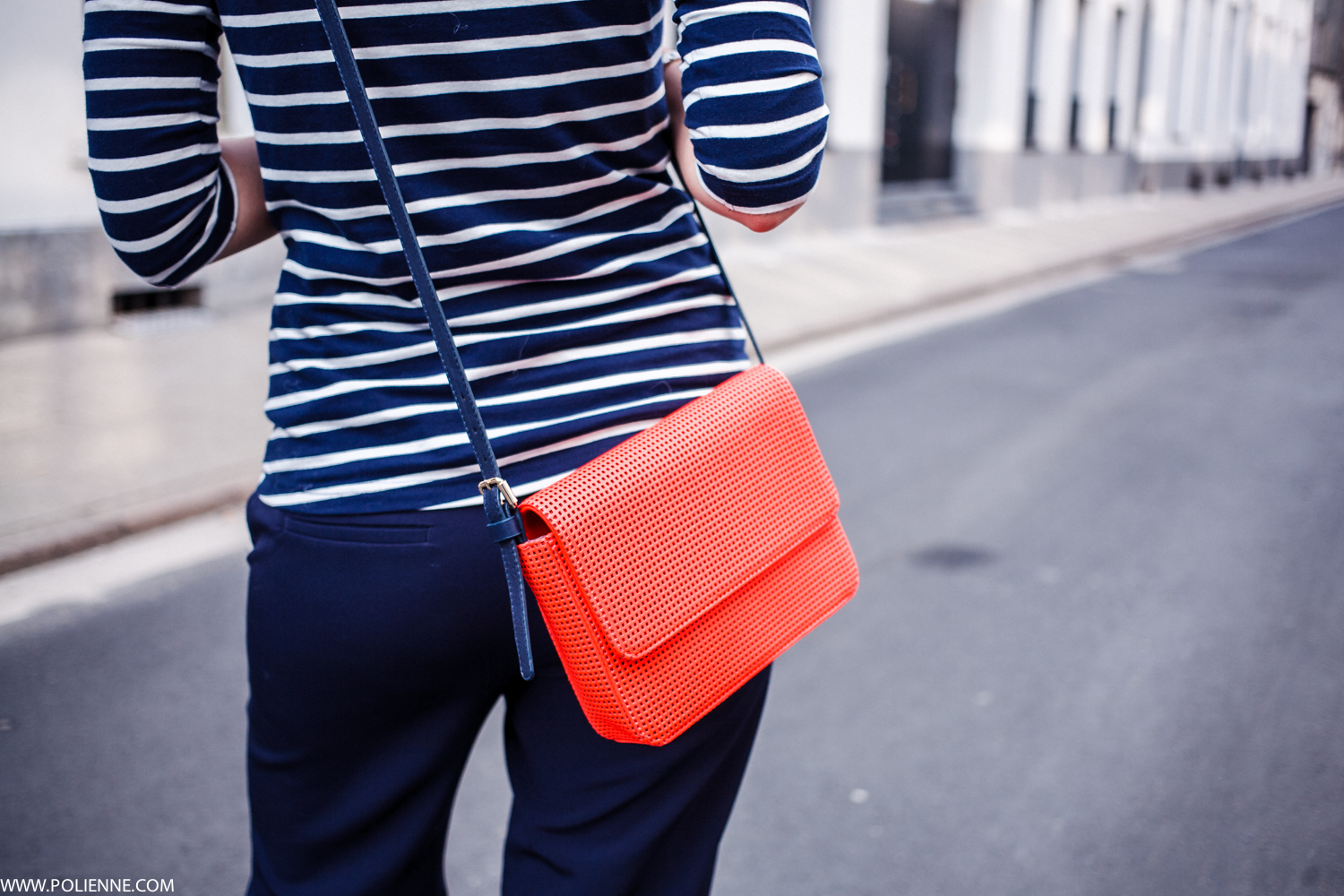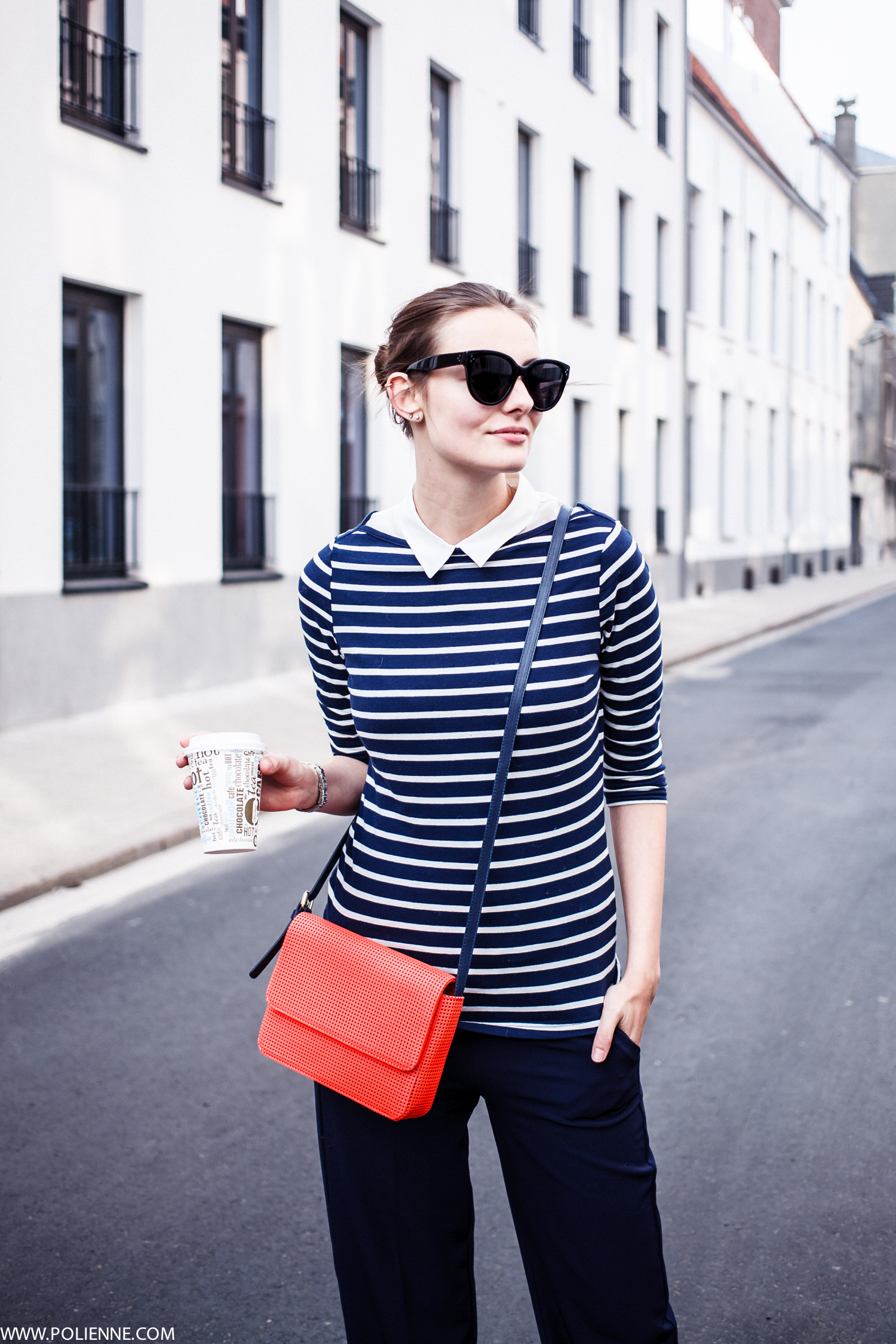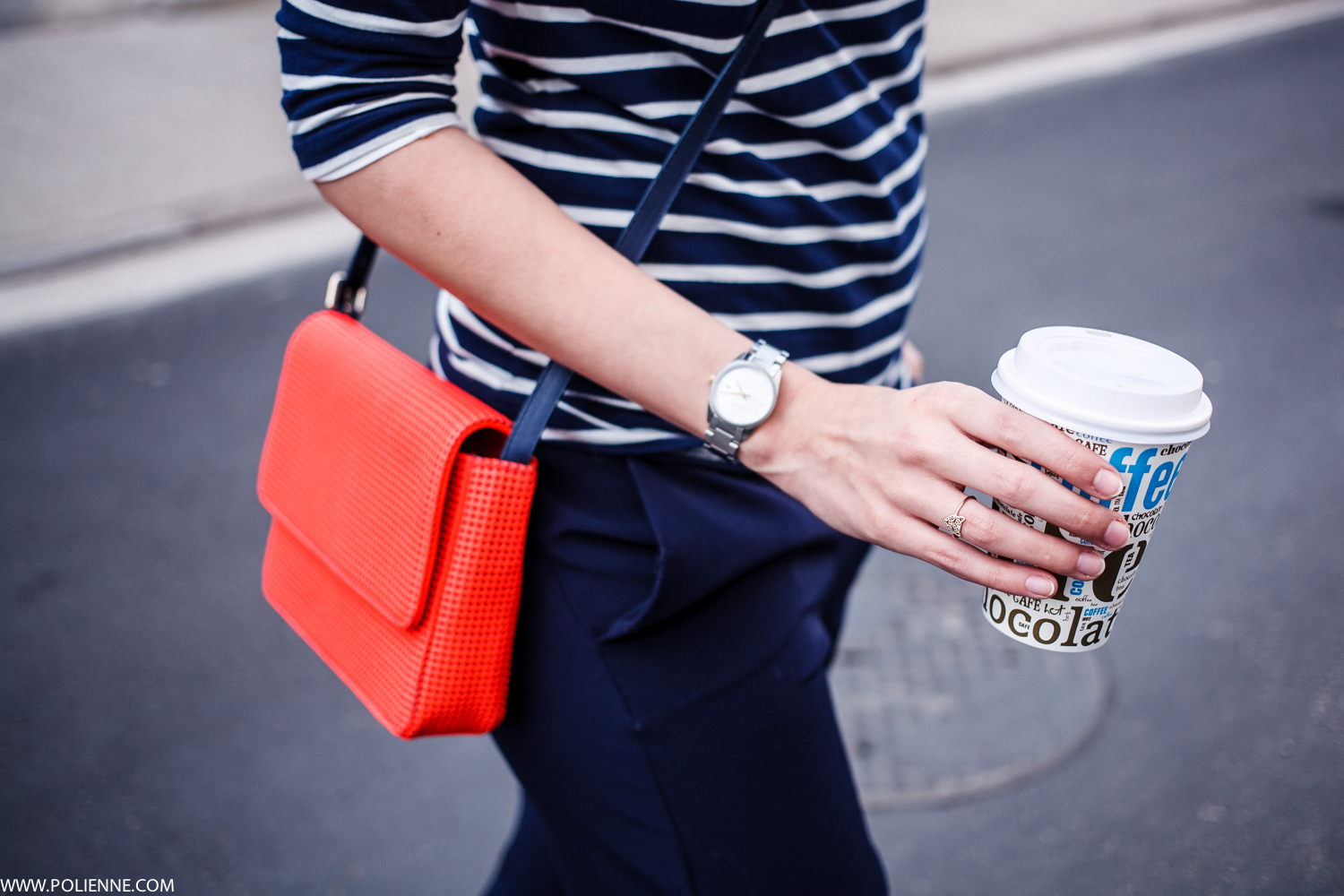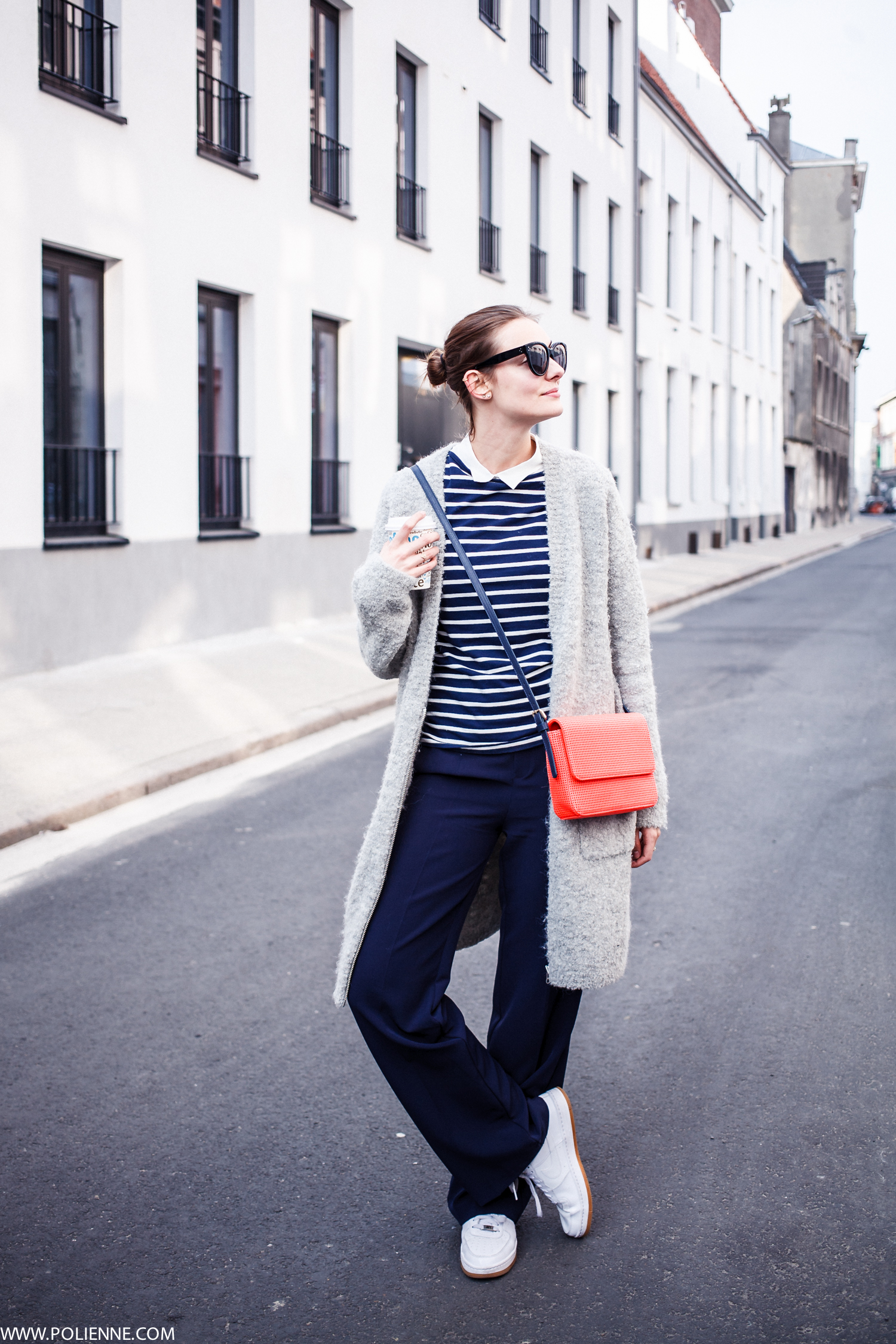 Photos by Lisa M.
Due to the move to Creators Of Desire I unfortunately lost all of the comments on this article. Thank you guys, it was great to read your inspiring and empowering stories!