Finally finally finally! Today the boyfriend and I are taking off to the beautiful city of Marrakech for a well-deserved holiday!
The last few weeks have been H E C T I C and I haven't slept too much, so I can't wait to spend the coming days by napping, swimming, reading and OK OK, taking pictures of my outfits in the stunning surroundings.
We're joining Justine and her boyfriend who go there a few times a year as her grandparent's run a riad in Marrakech, so that's supposed to be great fun too. Always nice when there's someone around to give you the best local tips!
I have scheduled a few fun posts for you (time to show our finished bedroom…!!) so you won't get bored while I'm getting my tan on. Now, you can tell that I'm ready by just looking at my outfit right?
Gotta go, speak to you soon!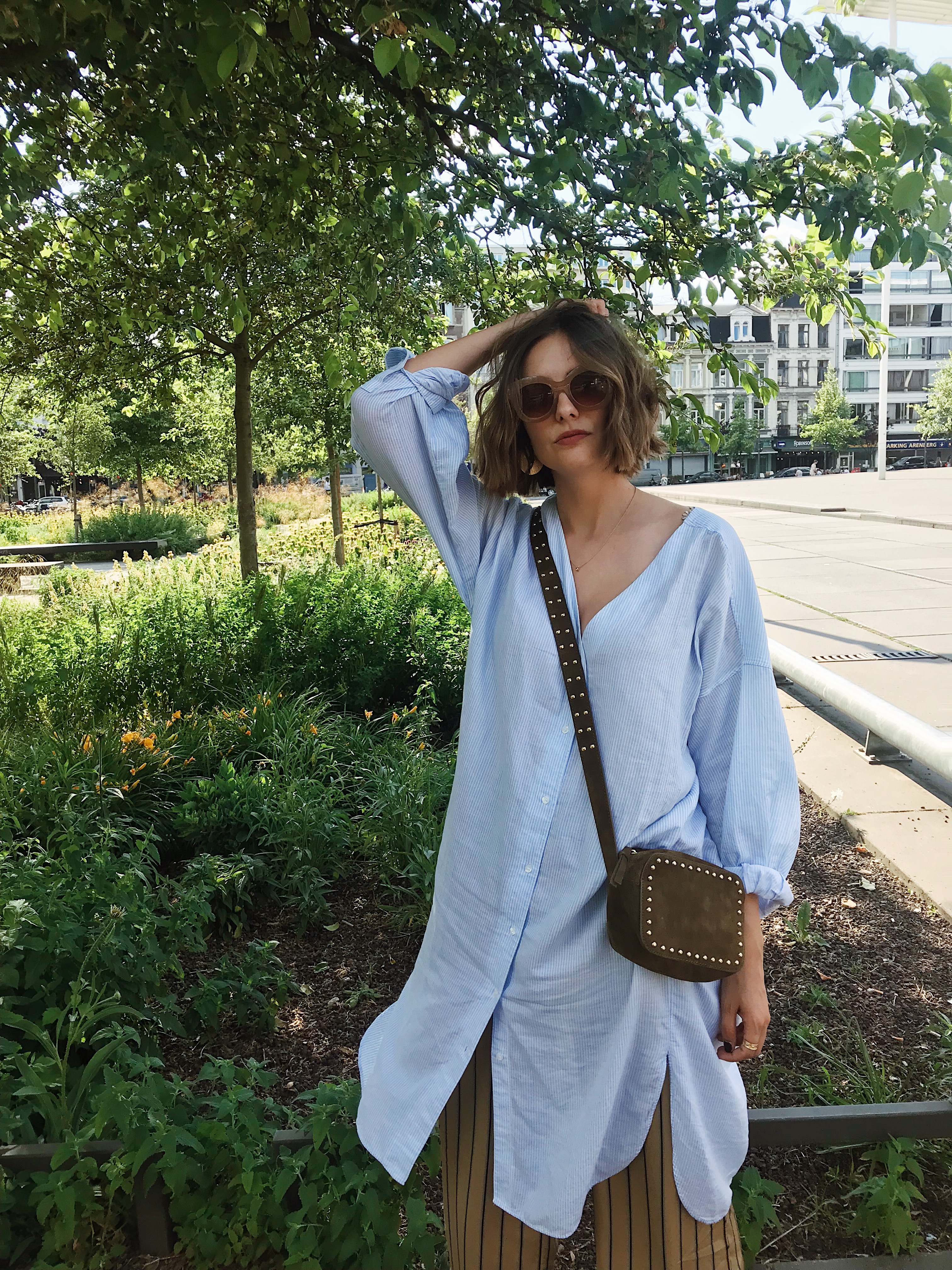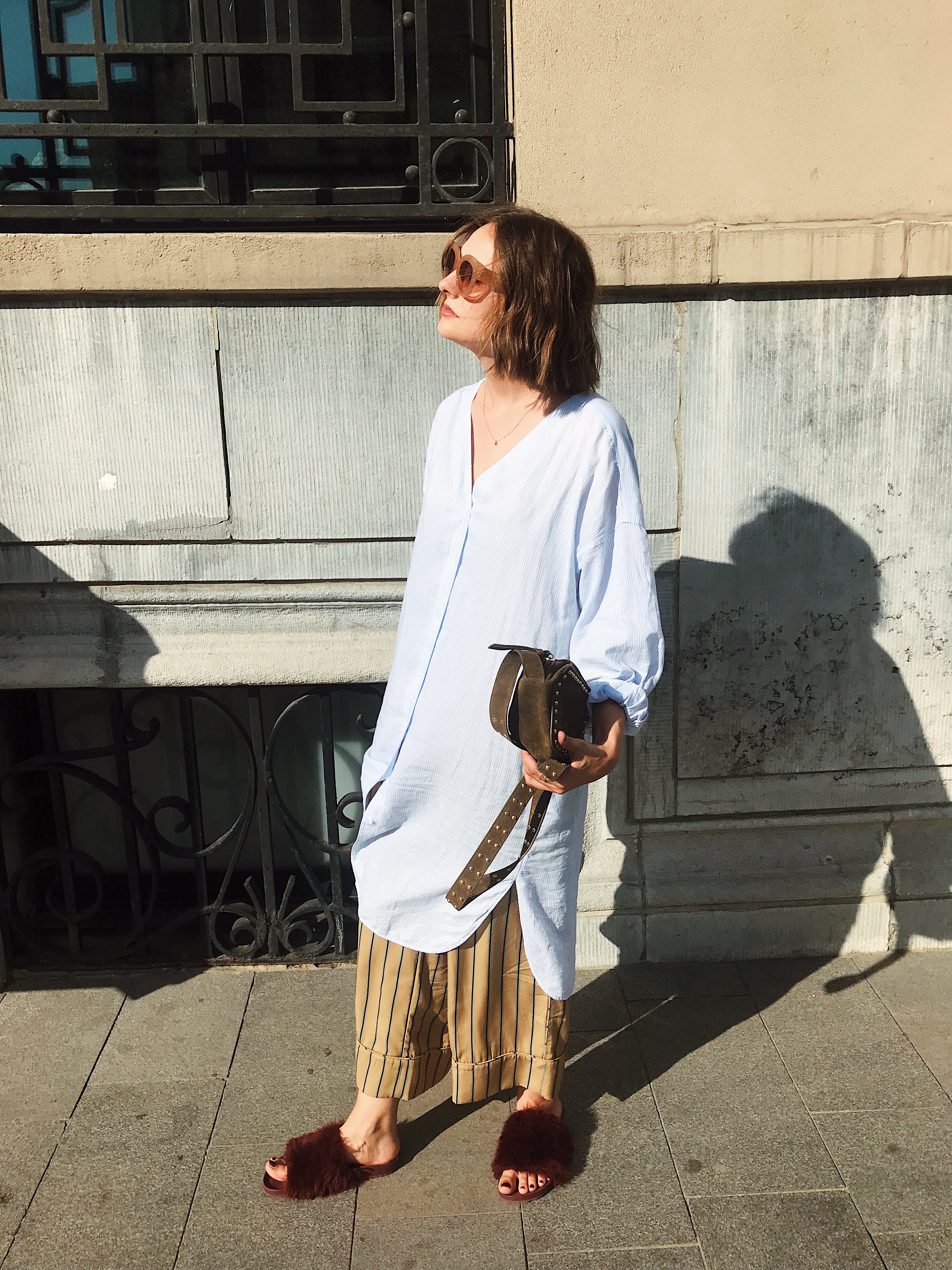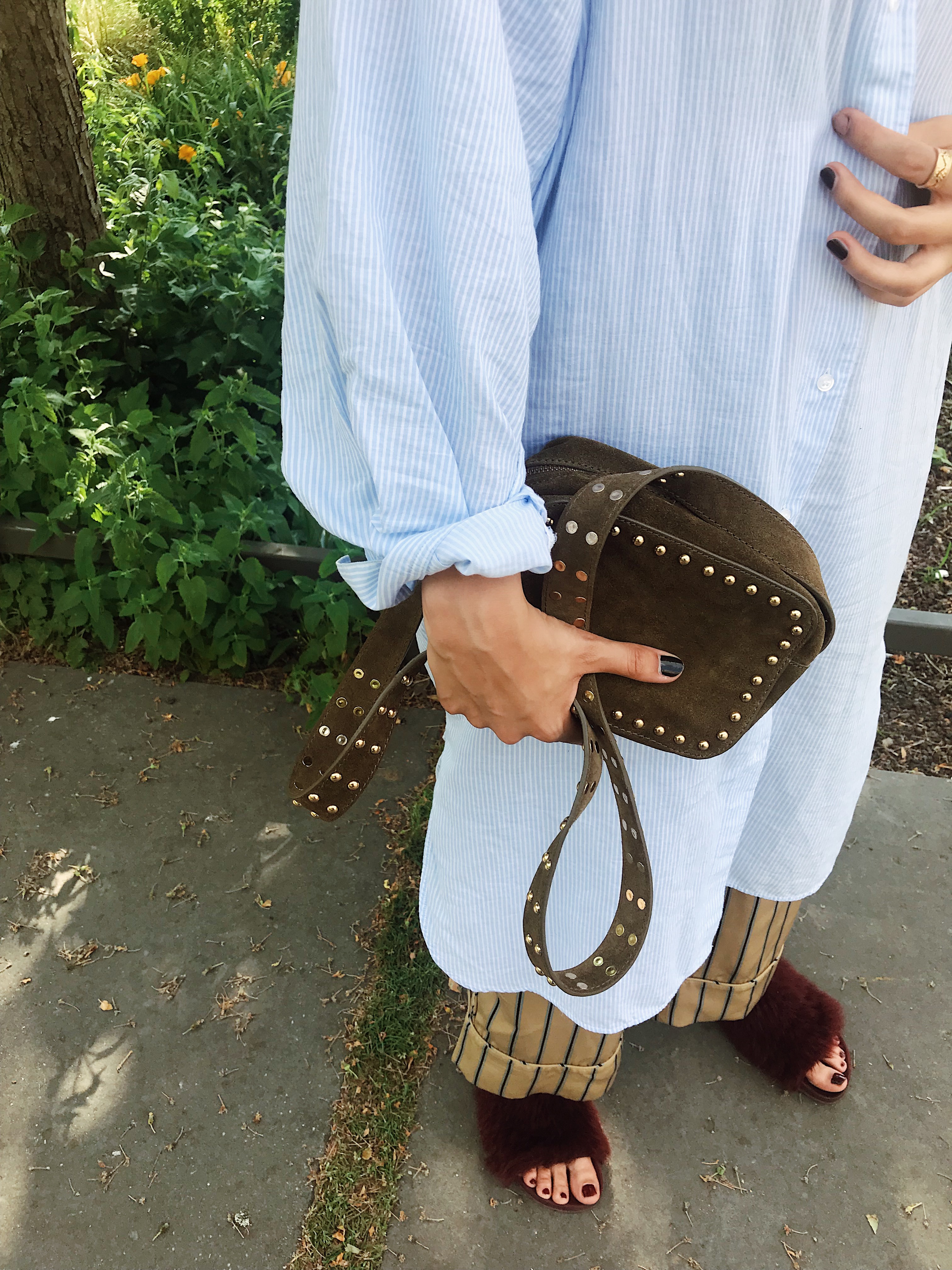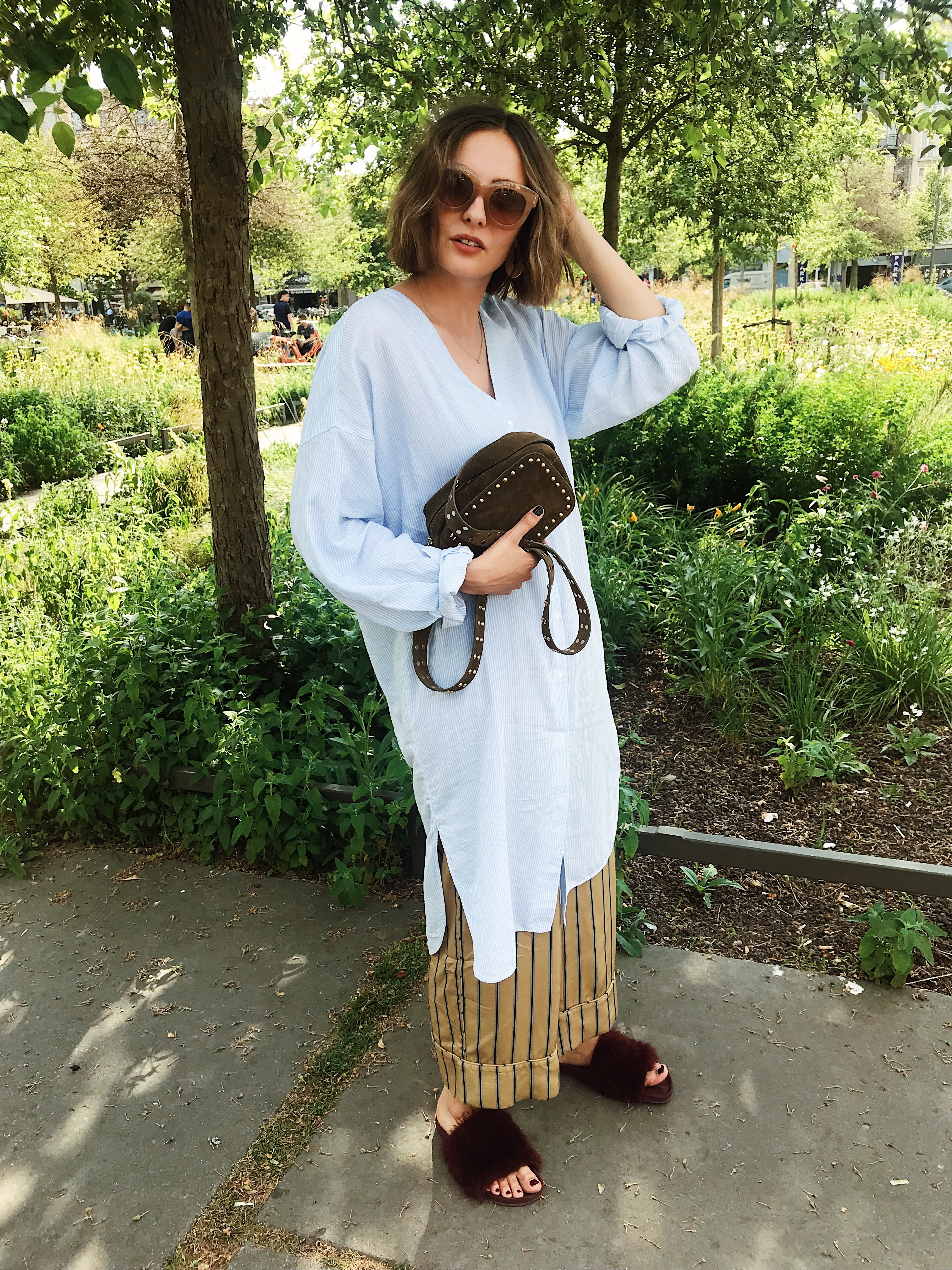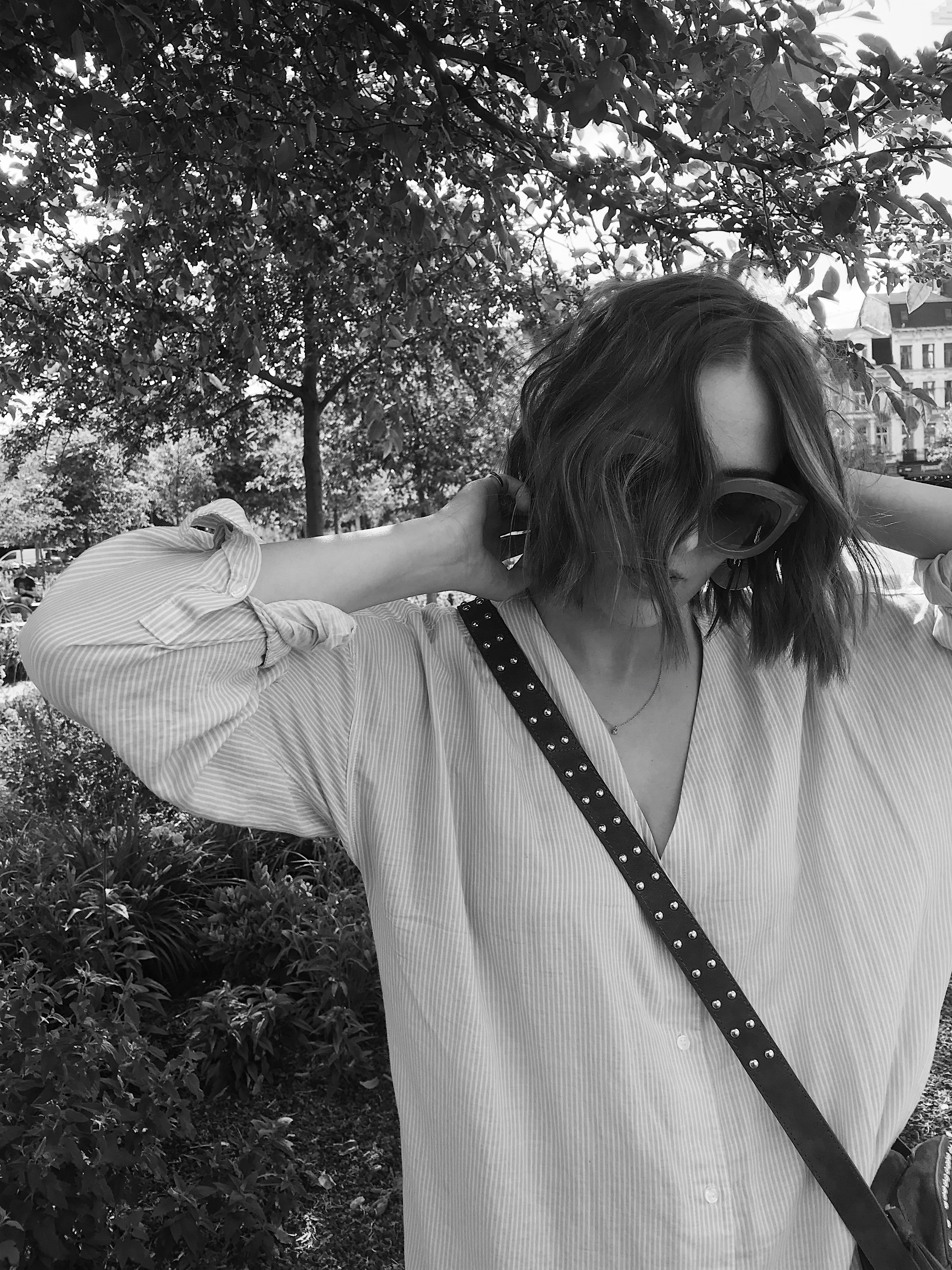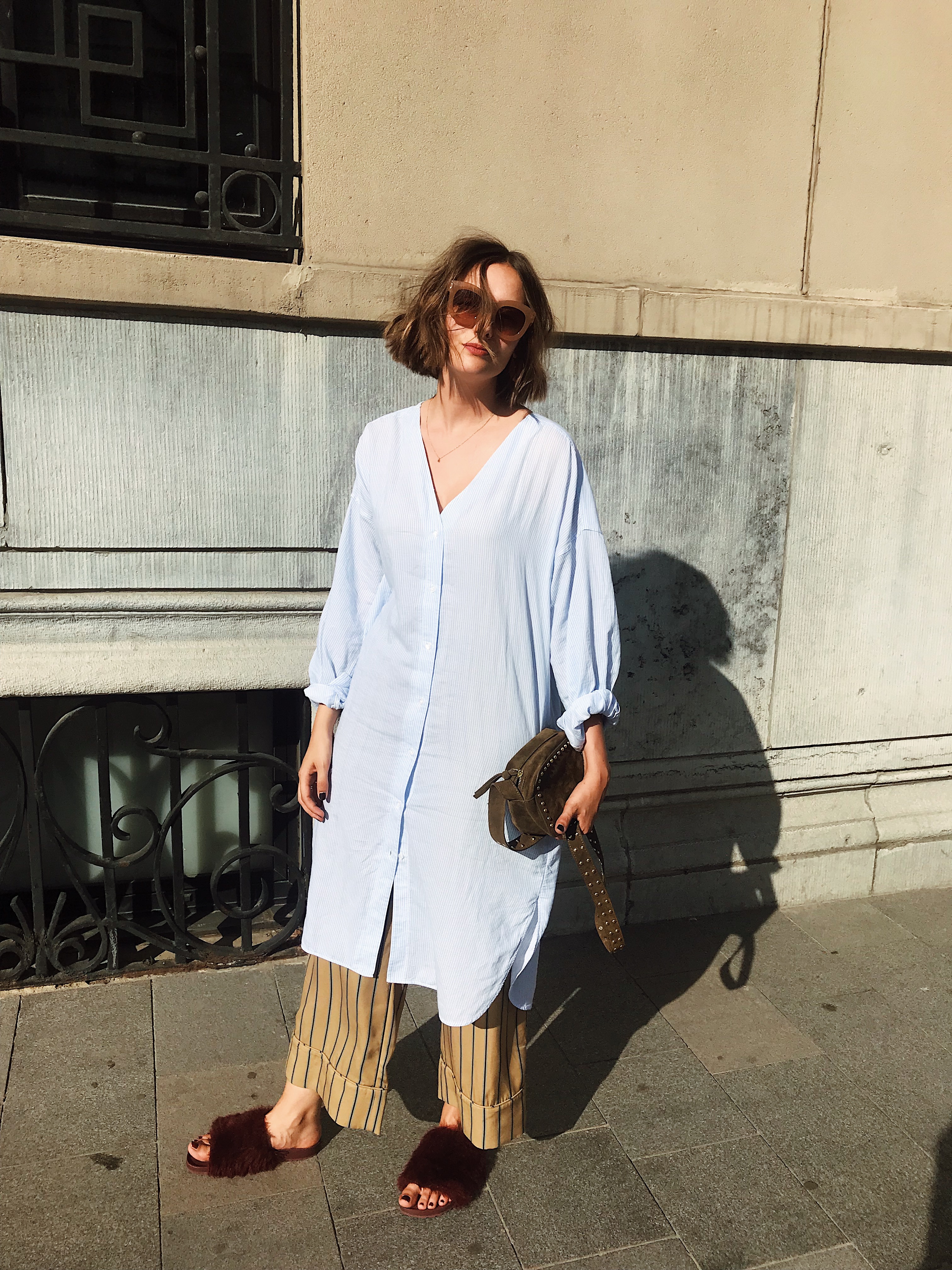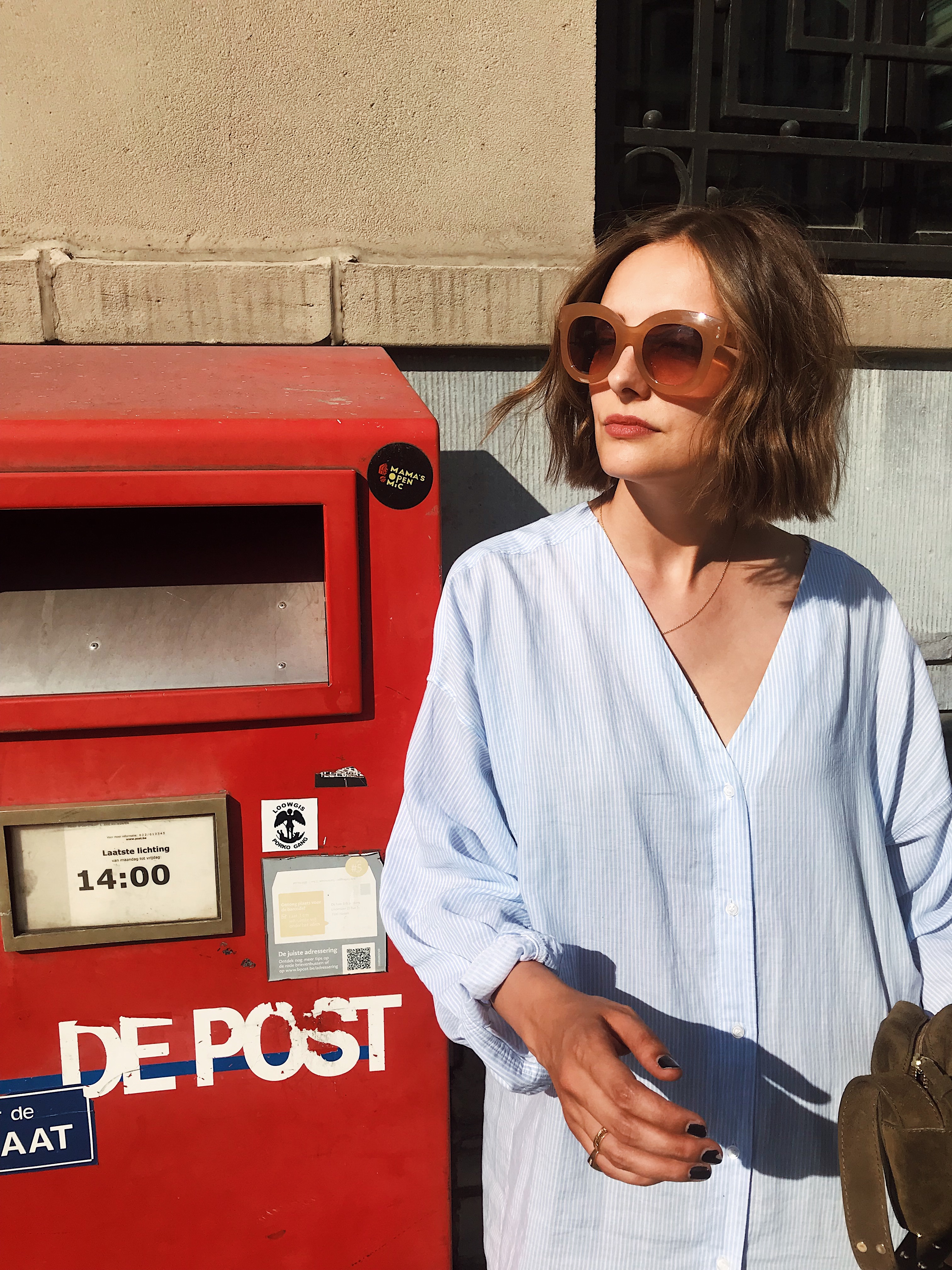 H&M oversized shirt dress, sunglasses & (old) fur slippers, SAMSØE & SAMSØE (gifted) silk trousers, LA REDOUTE (gifted) suede bag, PAULIEN x DIAMANTI PER TUTTI jewelry