Ah, le bedroom. The moment I laid eyes on our stunning high-ceilinged bedroom, I knew I wanted to turn it into the ultimate sanctuary of relaxation.
All of my previous bedrooms had mainly served as places to store my clothes, completely stuffed with closets and boxes and drawers and …pieces of clothing, really. And now, in our own house, with a separate dressing to showcase all of my treasures, the bedroom could finally serve as a room to relax and catch some real good zzz's.
So! My inspiration for this room: Ibiza! Think white floors, wooden details, rotan furniture, a few plants and our signature touch of gold. Find my inspiration right below, and scroll down to see more before photos of our bedroom before the big Ibiza transformation…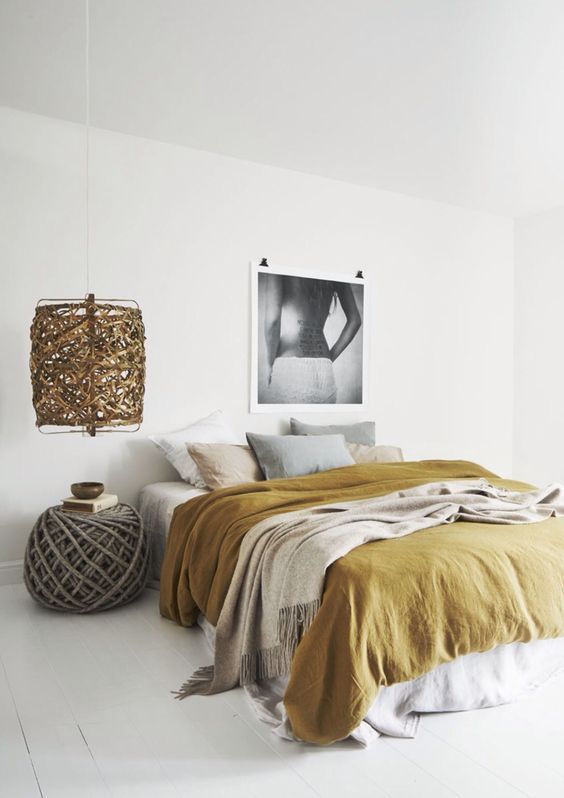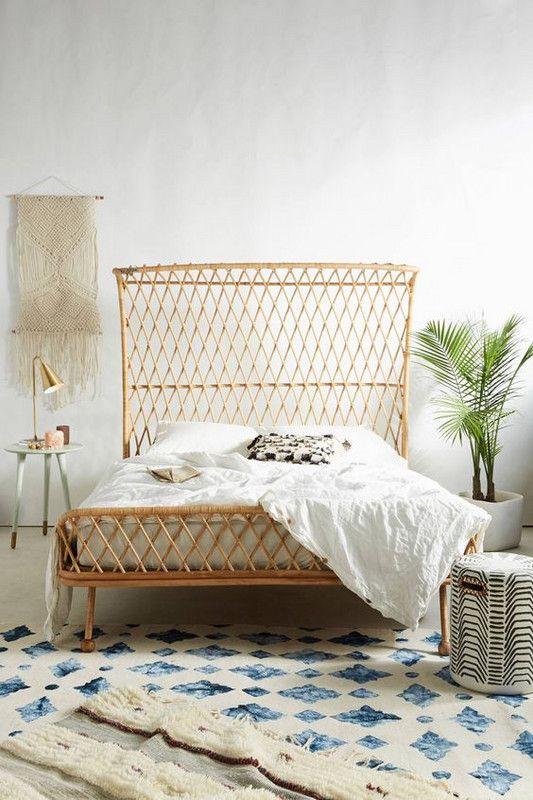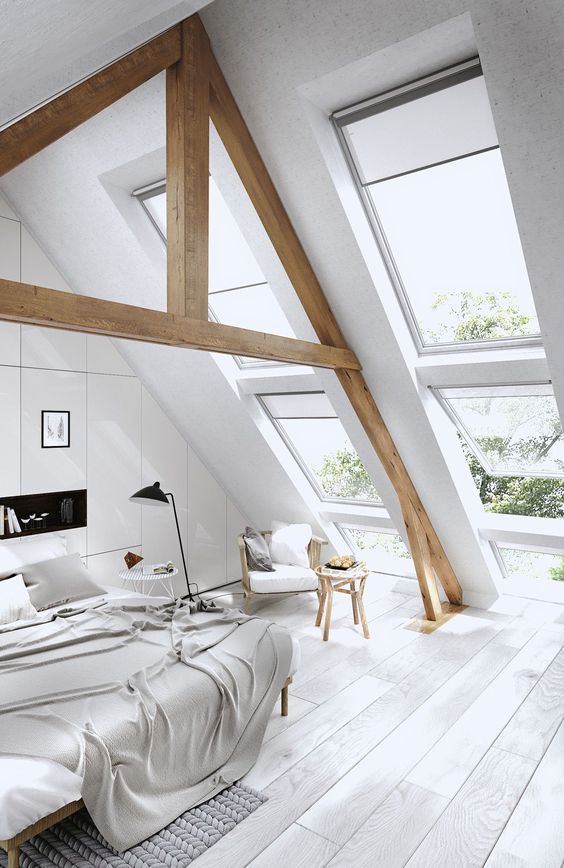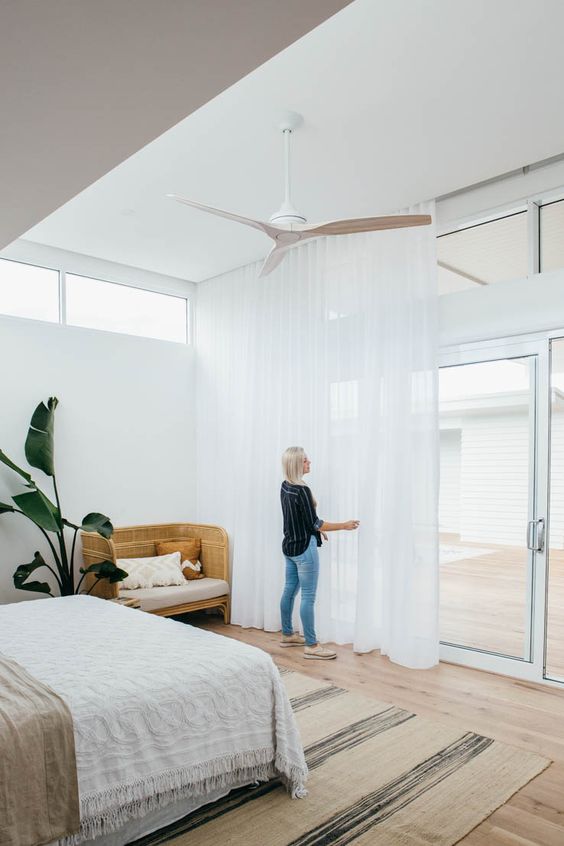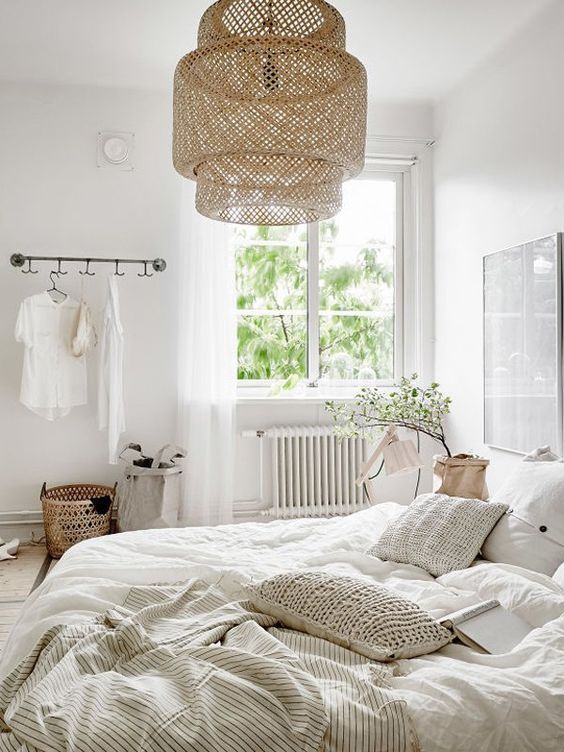 And here it is: our bedroom! On the day that we finally got our house keys, that is. In the meantime we've done PLENTY of work here, and the end result looks completely different. We're still not sure what to do with the cute mezzanine up there, so if you're having any ideas… A Netflix & chill spot, maybe?
Stay tuned for the before/after photos soon! 🙂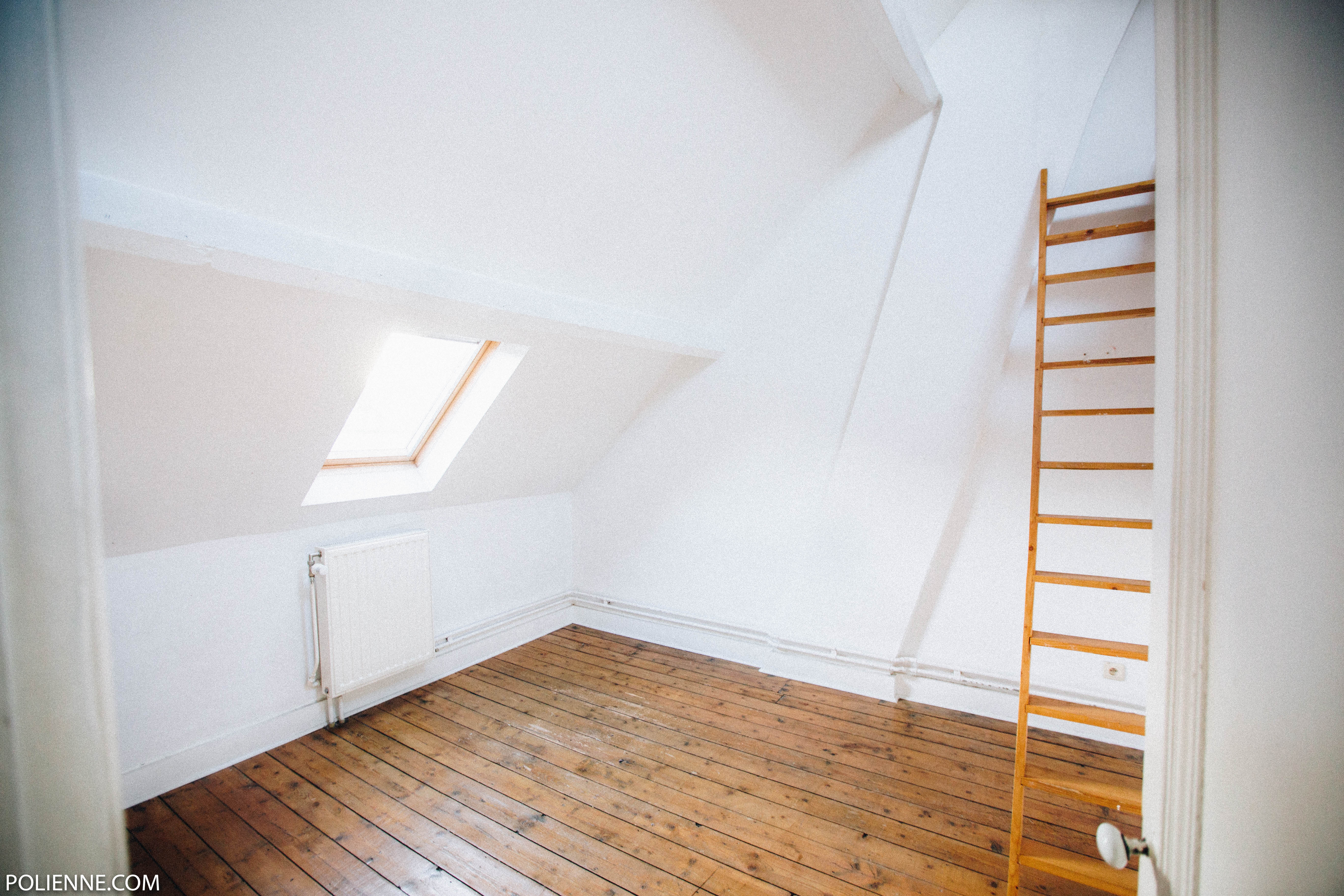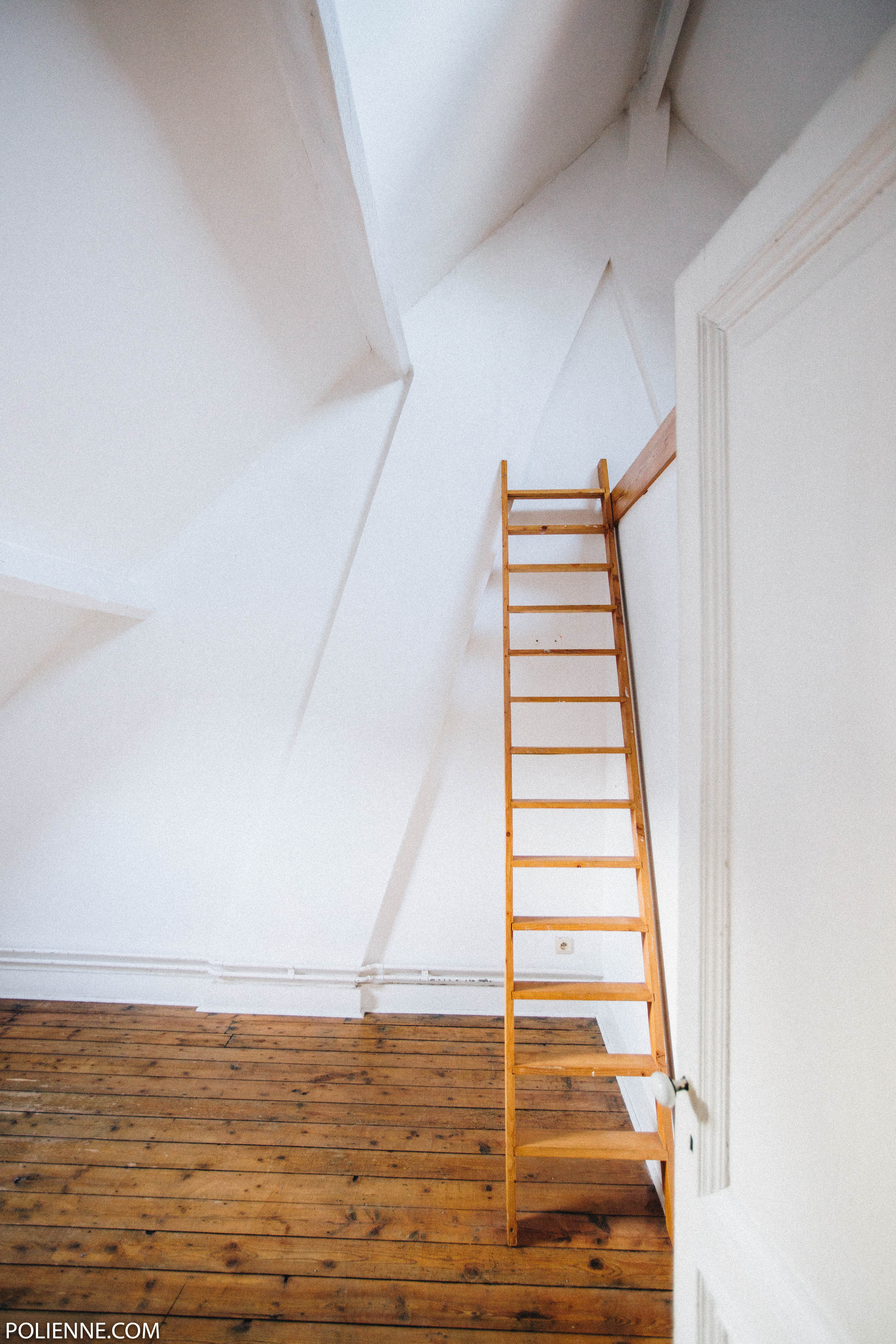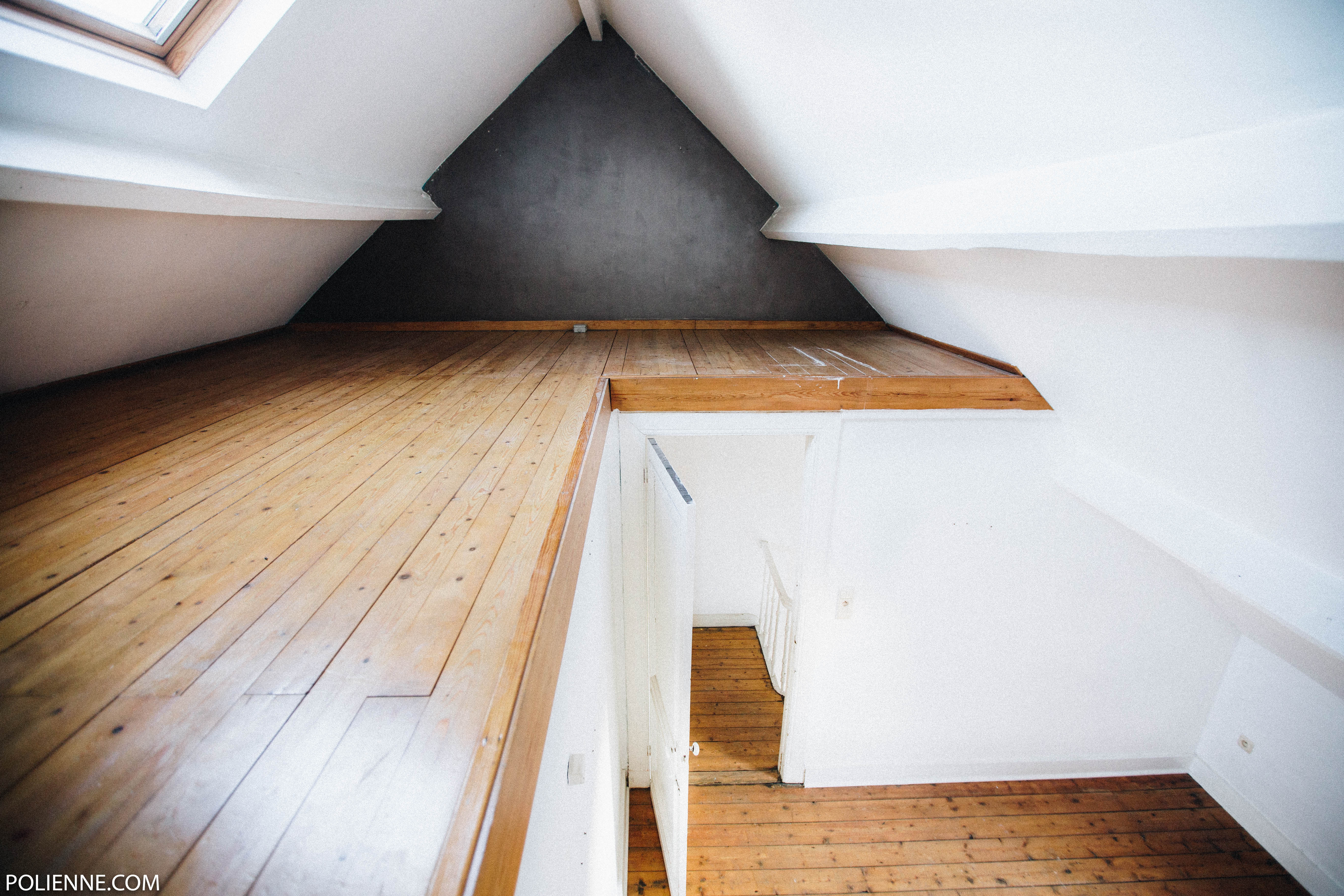 What do you think? 🙂