In my teenage life, brown clothes used to be *so* utterly dull I almost fell asleep by just looking at them. My mom always wanted to dress me up in brown Mexx clothes (no offence) and I developed a huge aversion to the colour.
And now, at almost 27, I'm officially over that aversion! Moreover, I'm currently totally obsessing over deep brown chocolate tones! And these amazing shorts are probably the reason why.
I actually spotted them in white first when doing the styling for our GP&J Baker x H&M shoot early August, and since they were SO flattering for my figure, I obviously had to keep them. Usually shorts are too short or too tight or whatever for my hips & bum, but these ones perfectly embrace & even enhance da curvez. And thennnn it turned out they existed in chocolate brown too and *It's a whole new world* suddenly became the soundtrack of the shopping spree.
Just so you know: these are size 42 while I usually have 38 or 40 on the bottom. I got them a size or two up to wear them a bit longer and looser, but add a belt for a nice accent on your waist. You're very welcome! (I'm afraid you'll probably not find them online anymore, but if you're lucky you might find them in your local store that carries the Trend collection!)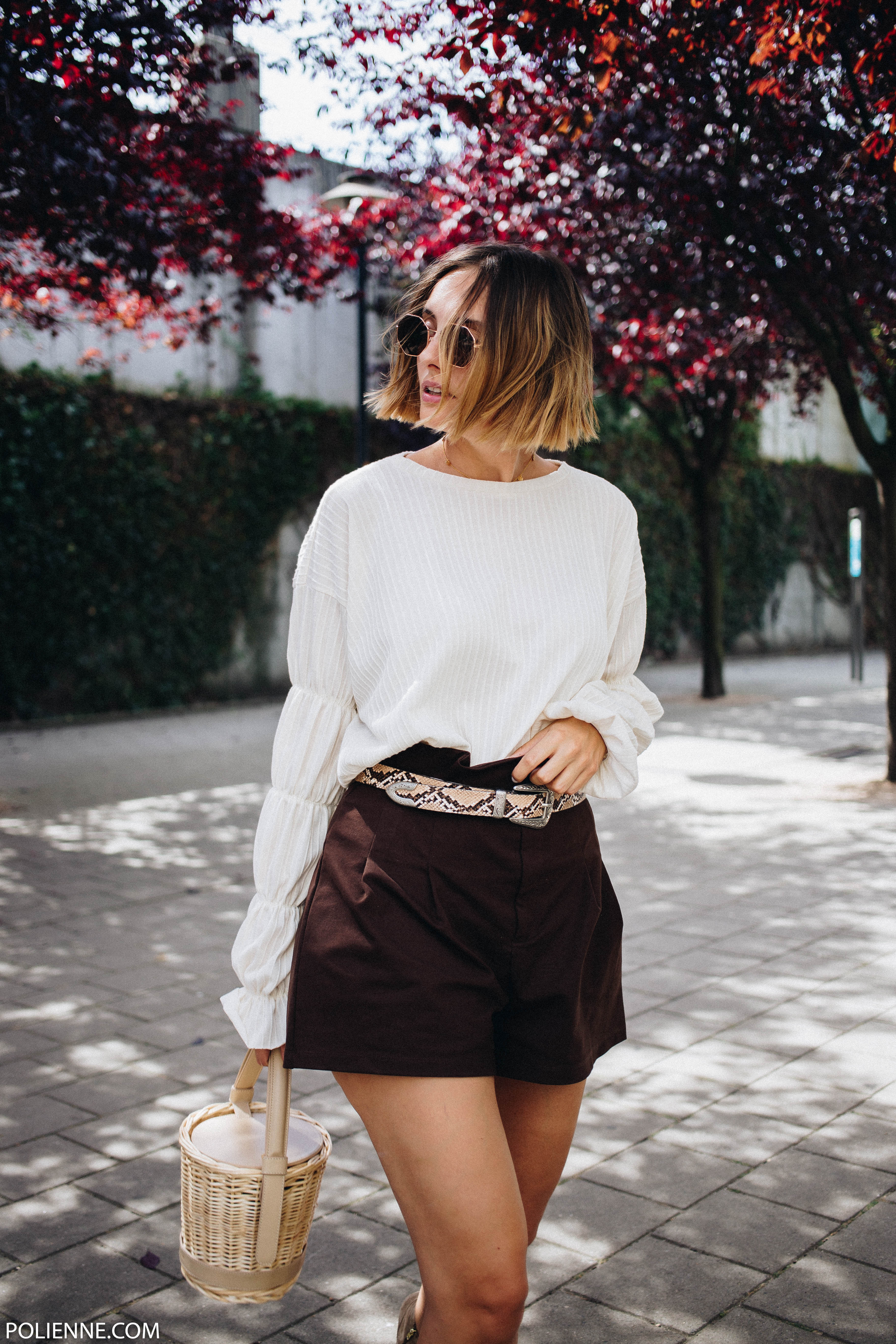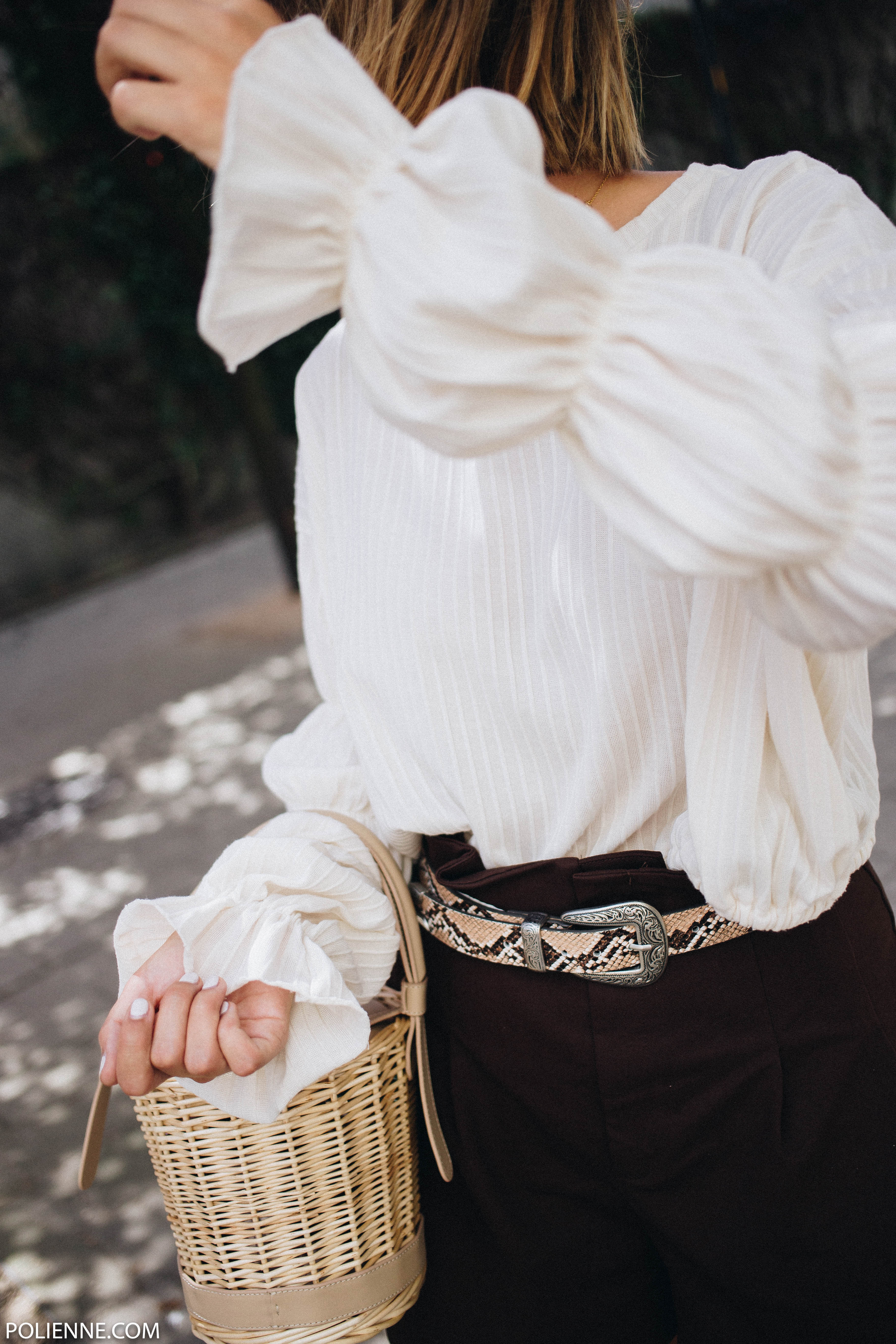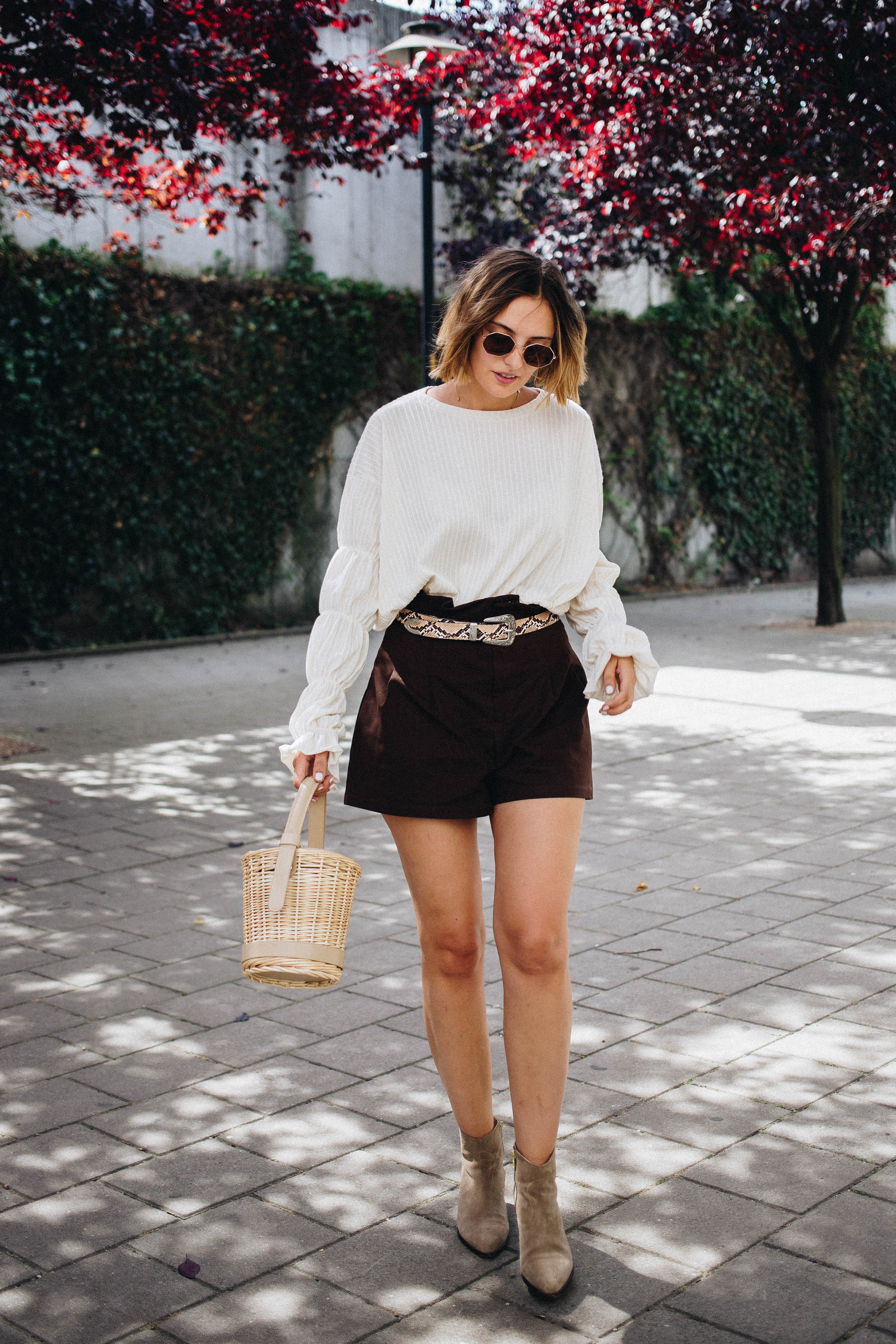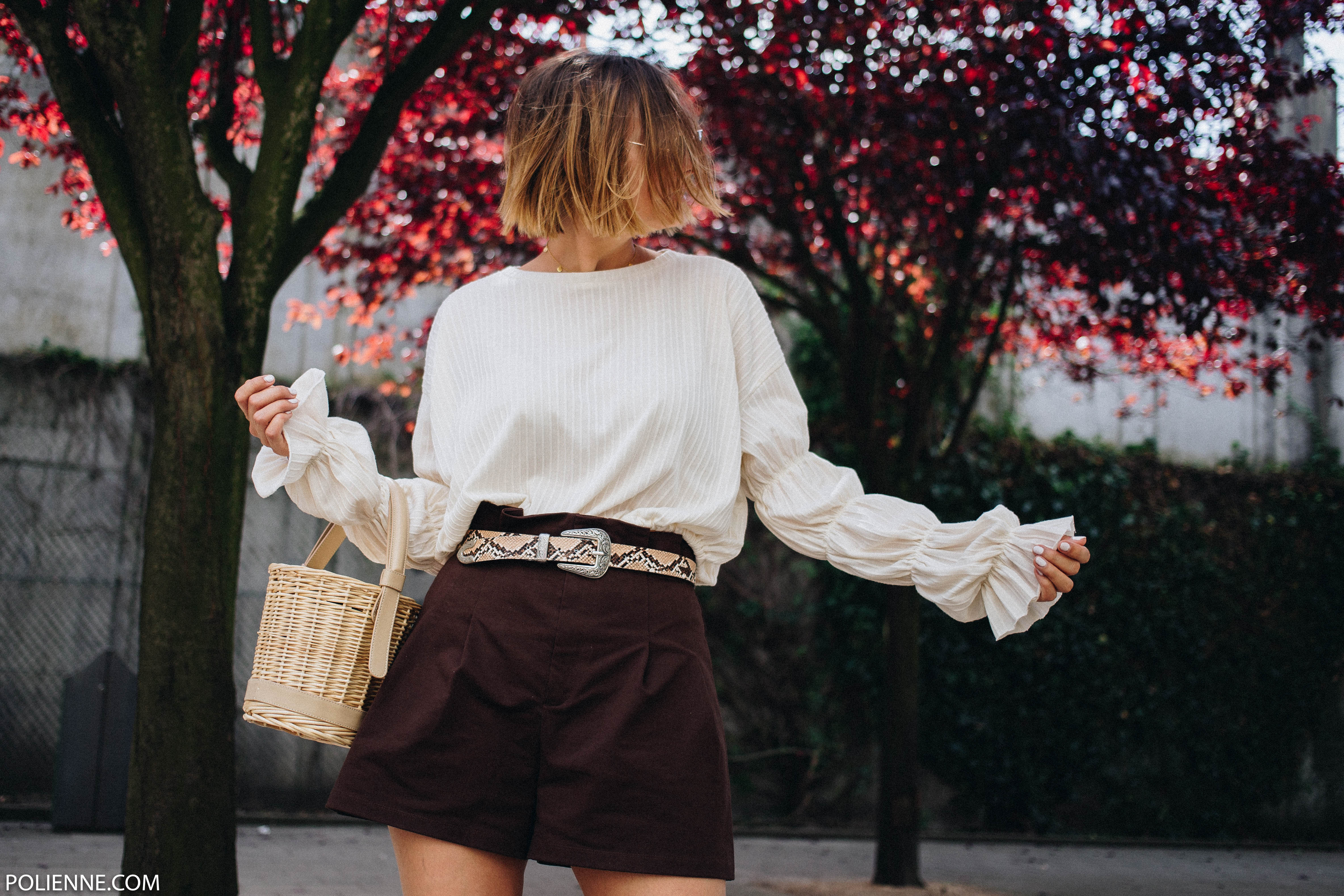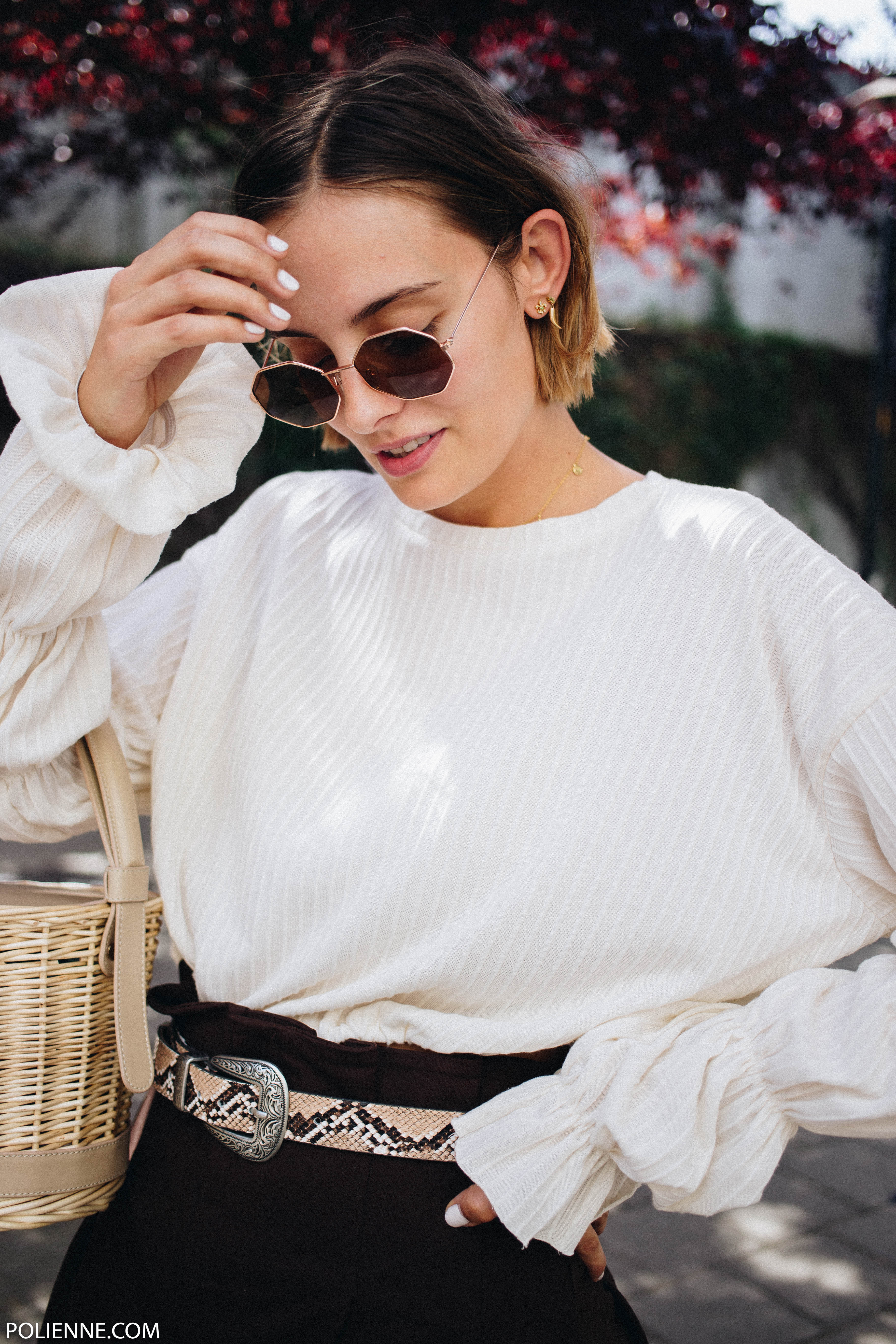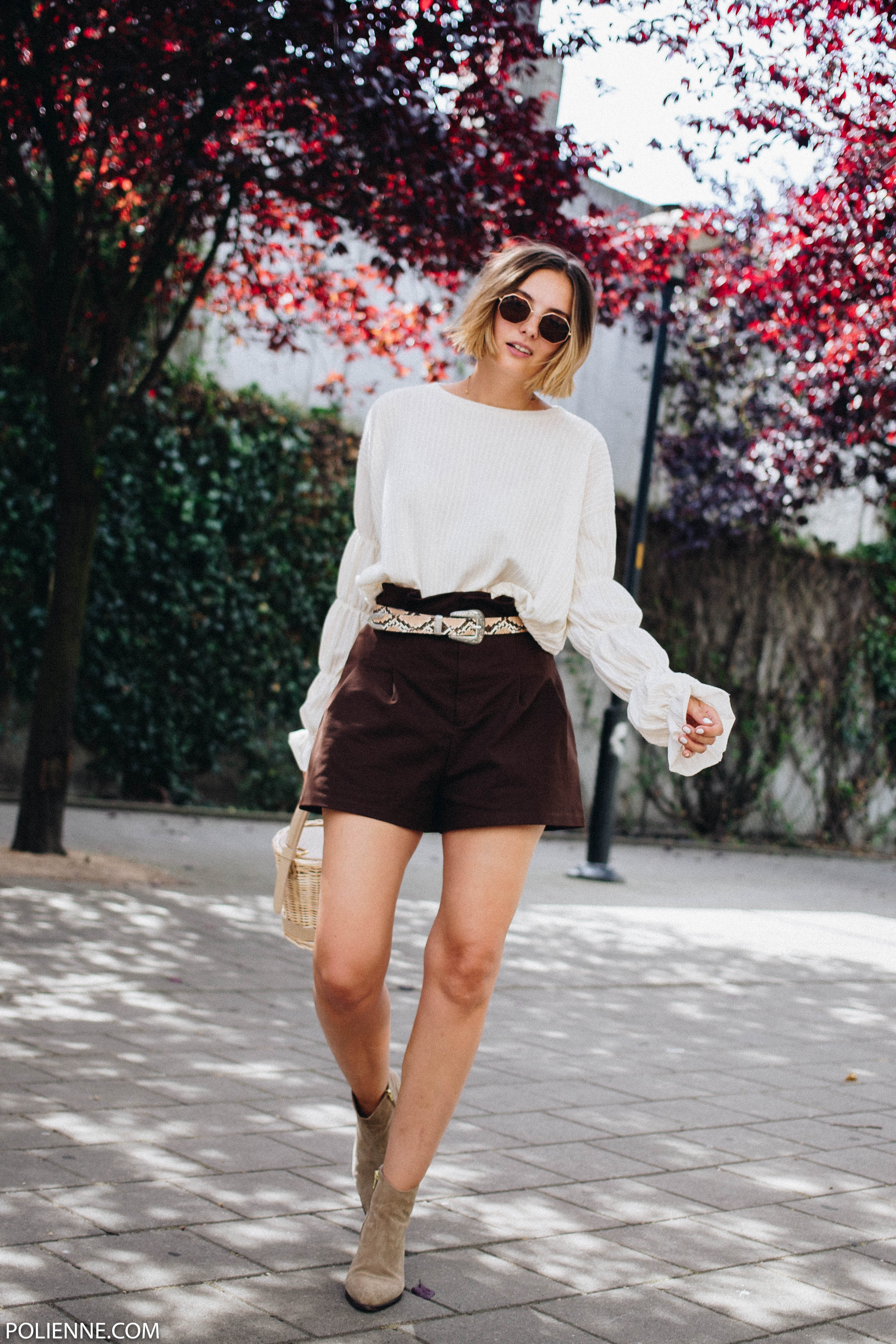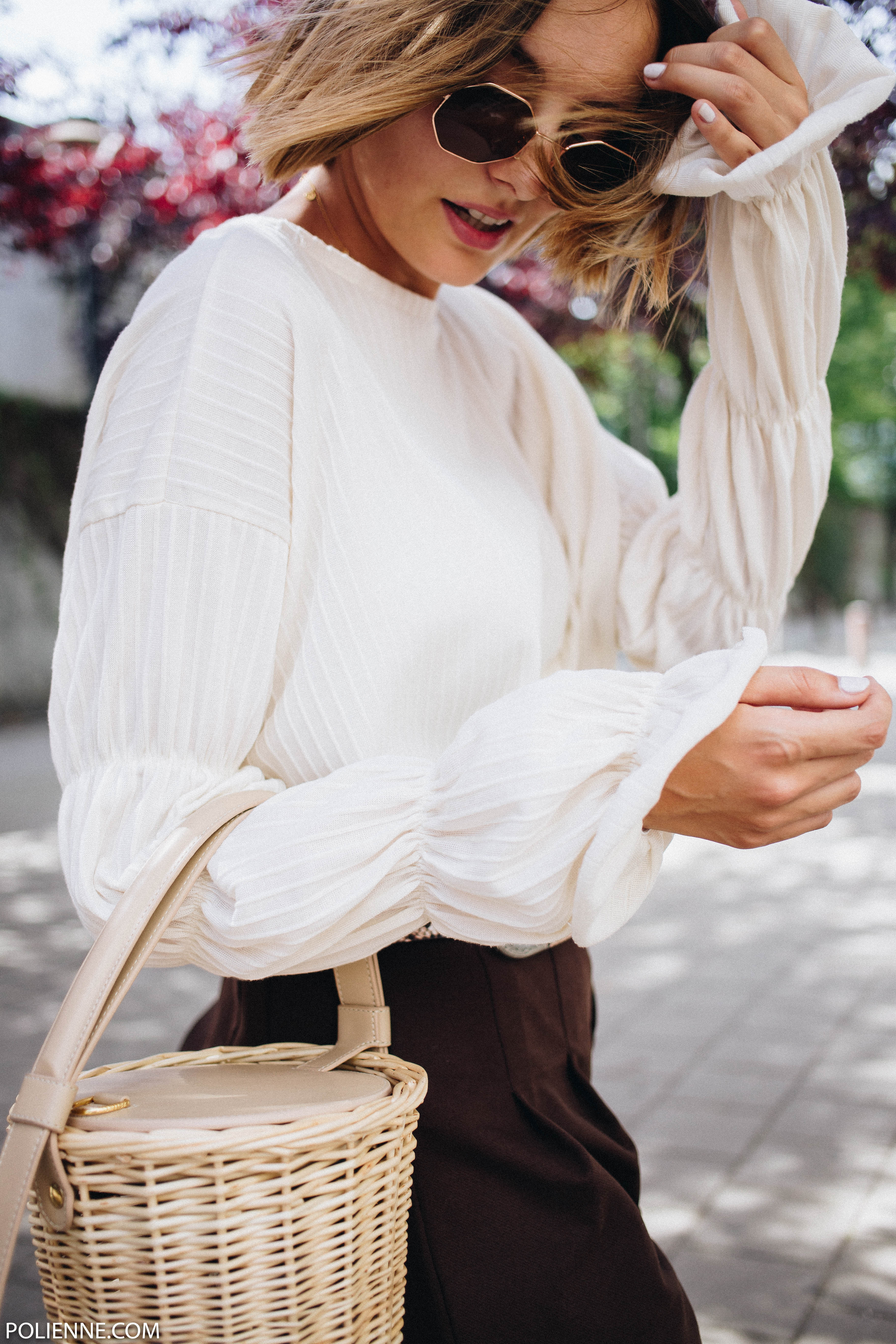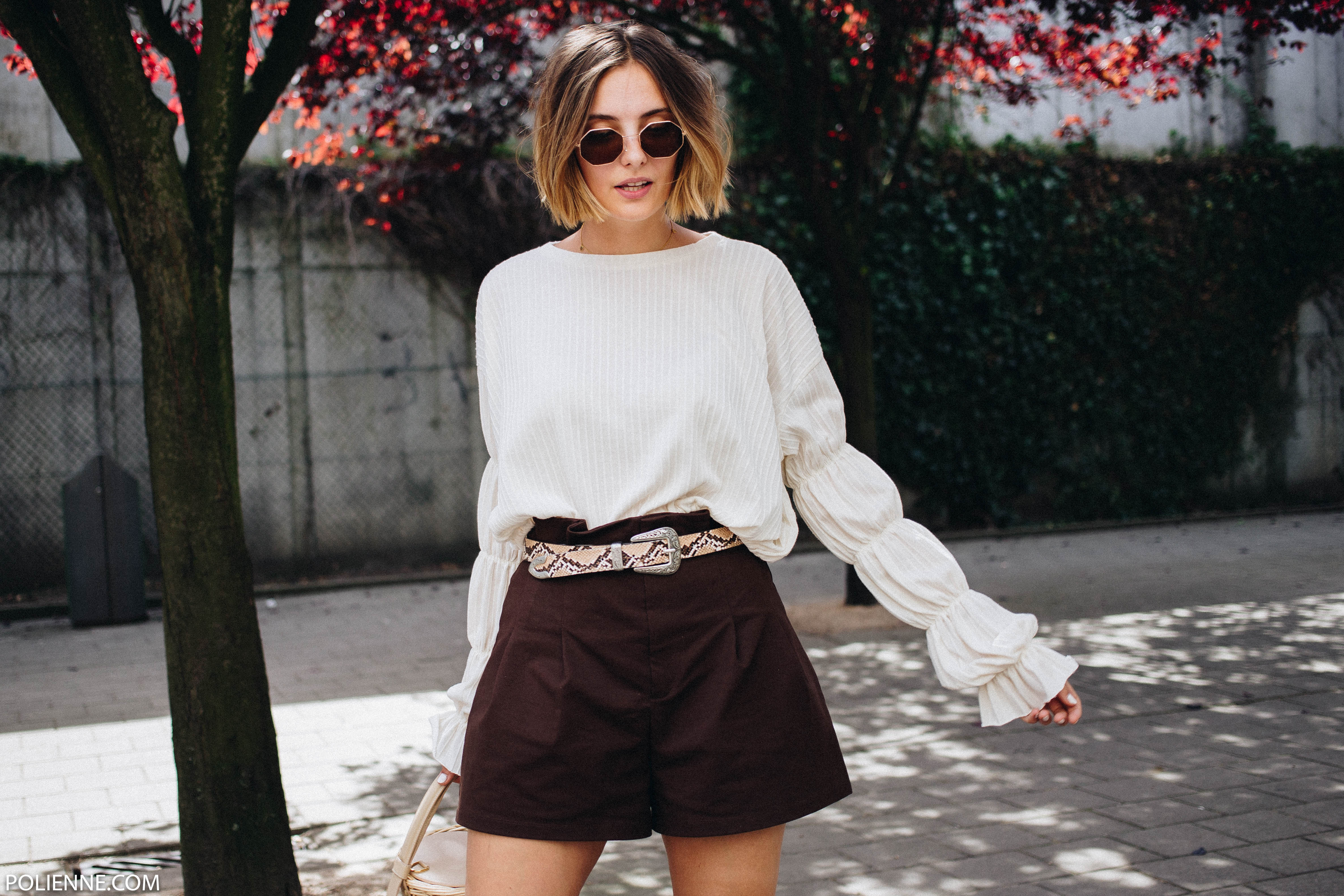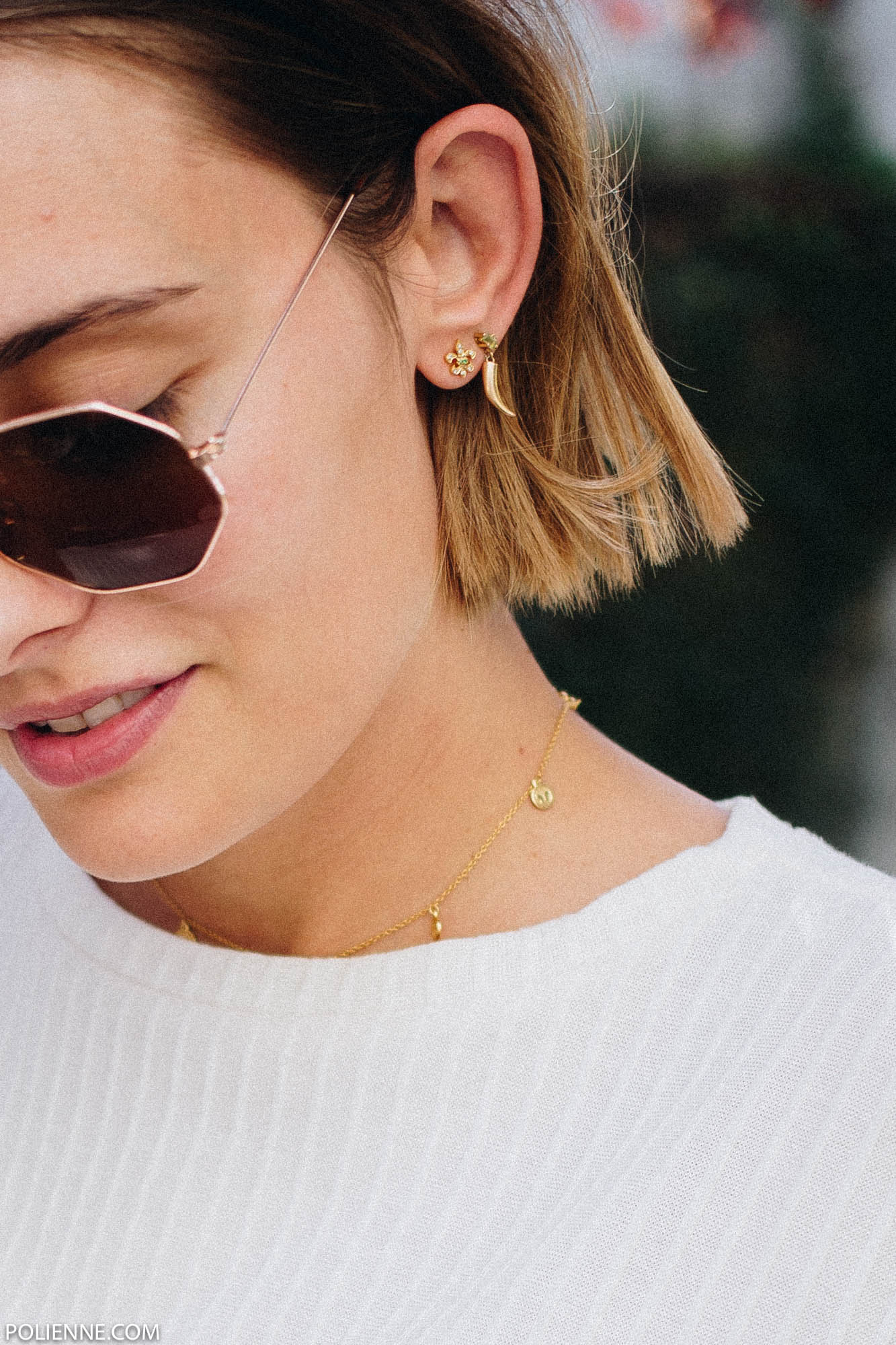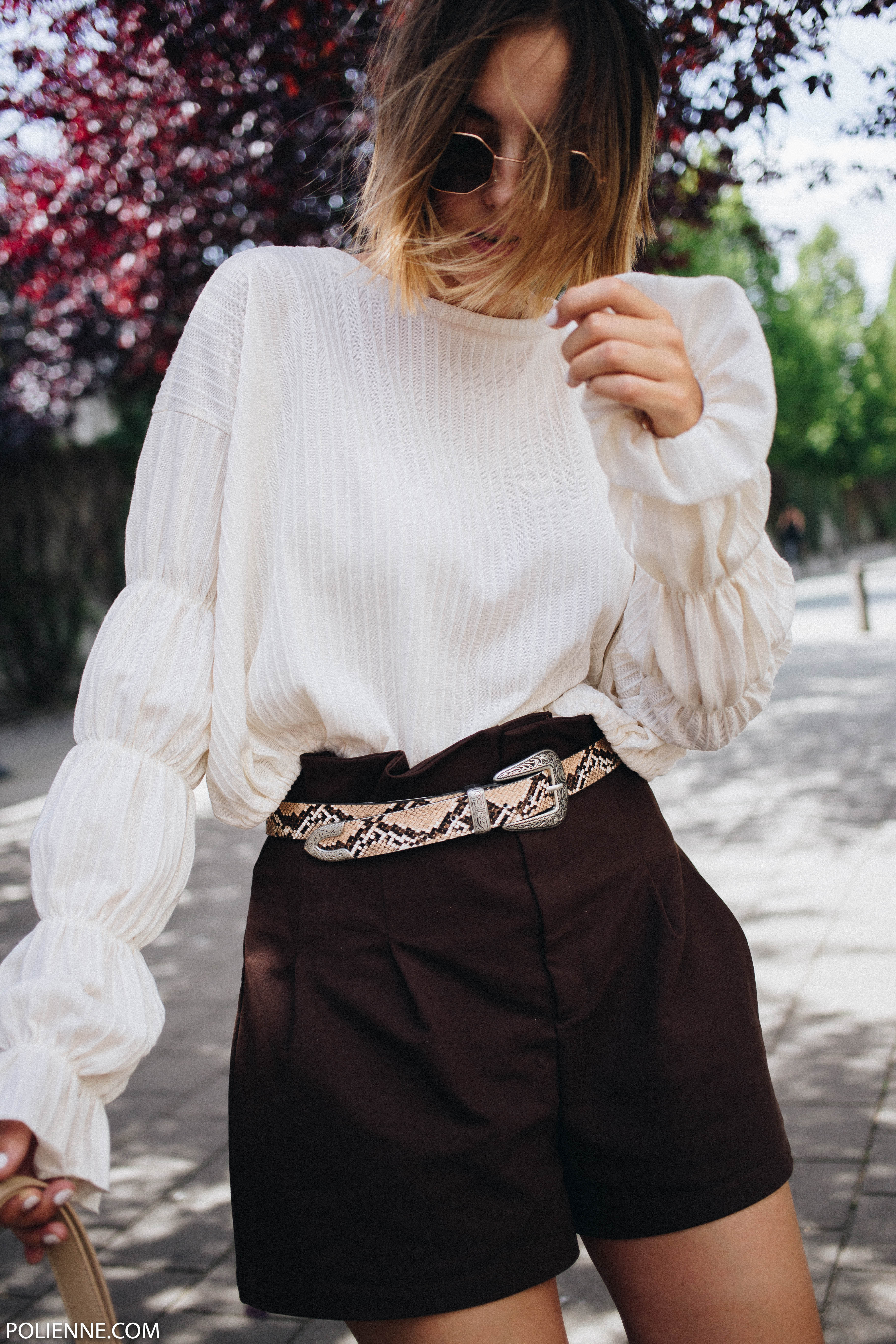 ZARA (old) longsleeve shirt, H&M (current collection) brown shorts, PULL & BEAR (old) snake belt, UNKNOWN sunglasses, ASH (old) boots, POLENE (gifted, current collection) straw bag, PAULIEN x DIAMANTI PER TUTTI jewelry
Photos by Daan Schepers
What do you think of the look? Are you a fan of brown too?