Is the colourful sneaker madness EVER going to stop? If you ask me: nope! The fact that I got some brand new Adidas ones might have something to do with that answer…
Let's start with a little Adidas recap, shall we? I've had my Stan Smith sneakers for years already, and recently added the Falcon sneakers to my ever expanding collection. And this week I welcomed yet another cool pair to the family! Meet my Adidas Yung 1 sneakers.
I was seriously doubting between the bright orange ones and the red/blue ones and asked you guys to help me out through a poll on Instagram. A whopping 80% of you voted for the red/blue ones so… I listened 😉 The design is so outspoken that it upgrades any outfit, while the colours pretty mutch match my entire wardrobe. Yup, no regrets here!
I got my new babies via Showroom.nl, which is a super handy tool that shows you where your fave sneakers are still available. And the Yung 1 ones are incredibly popular, hence hard to find!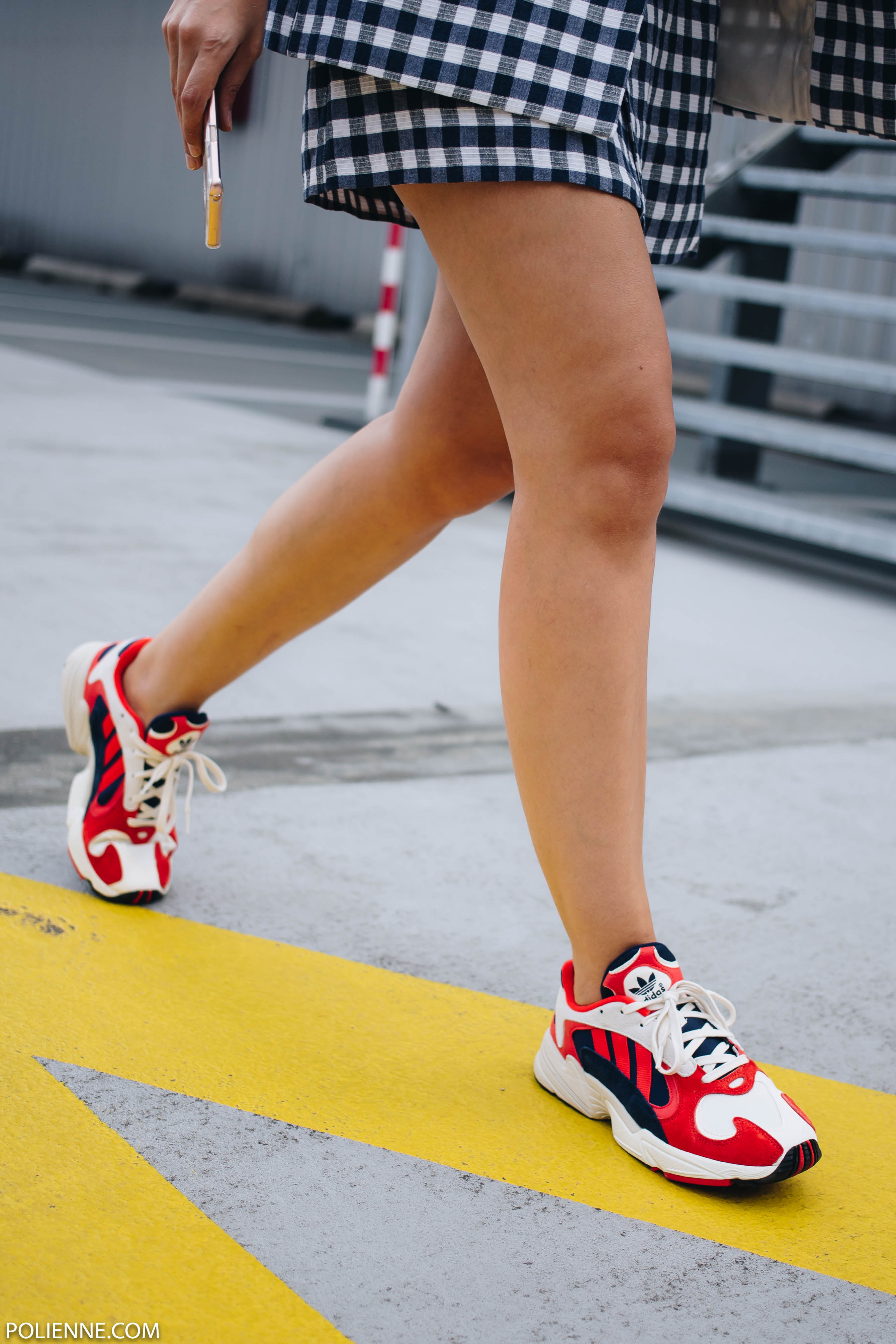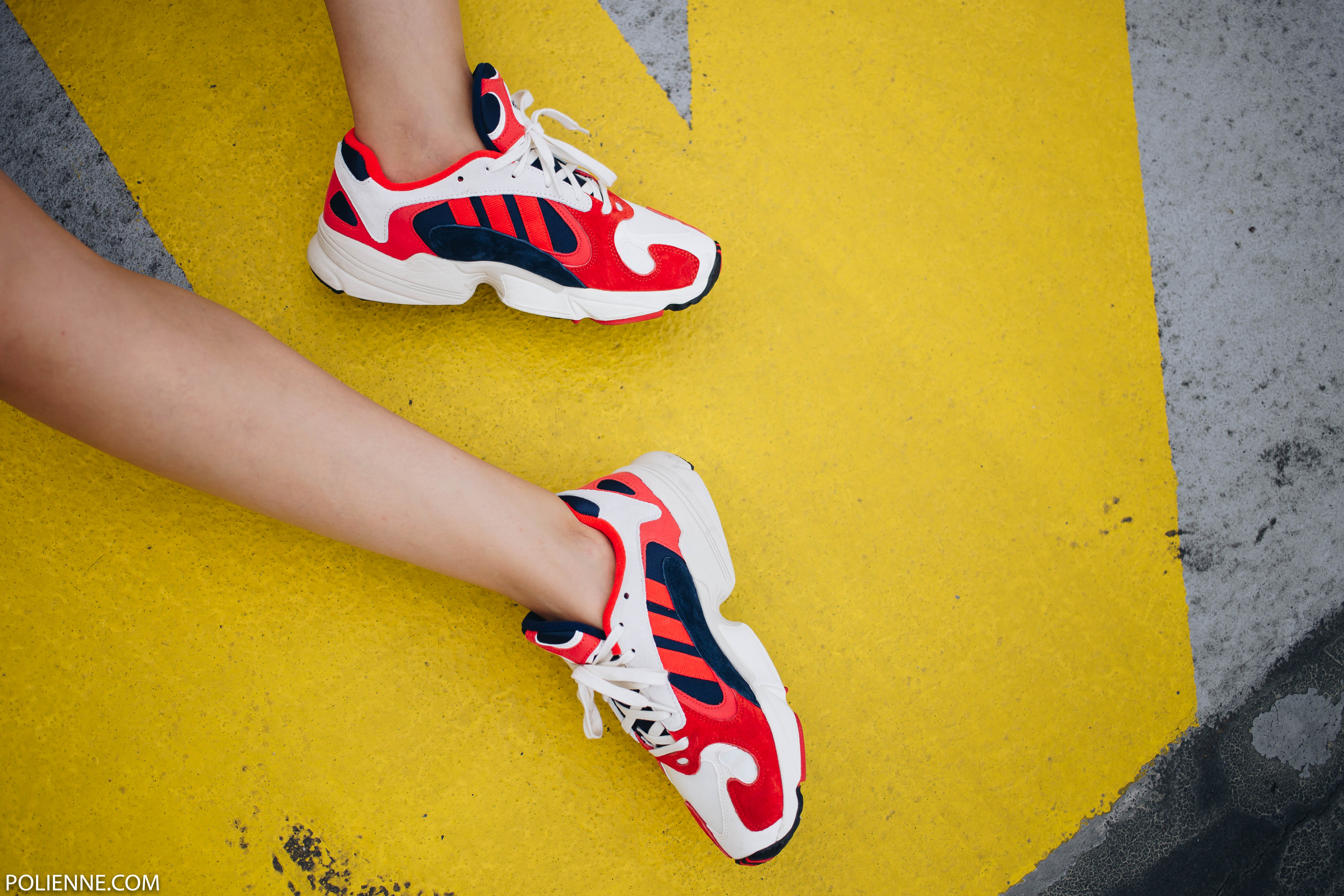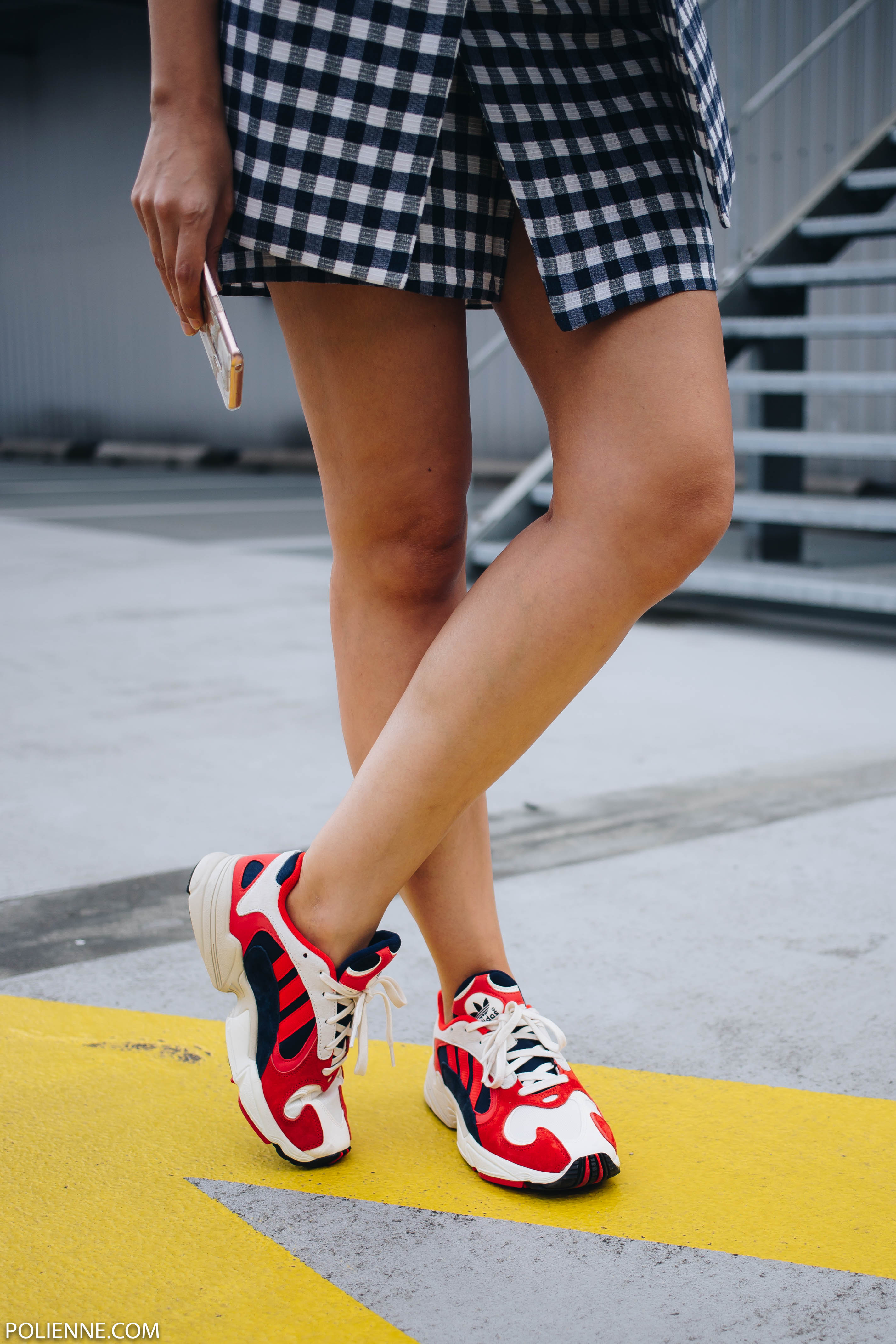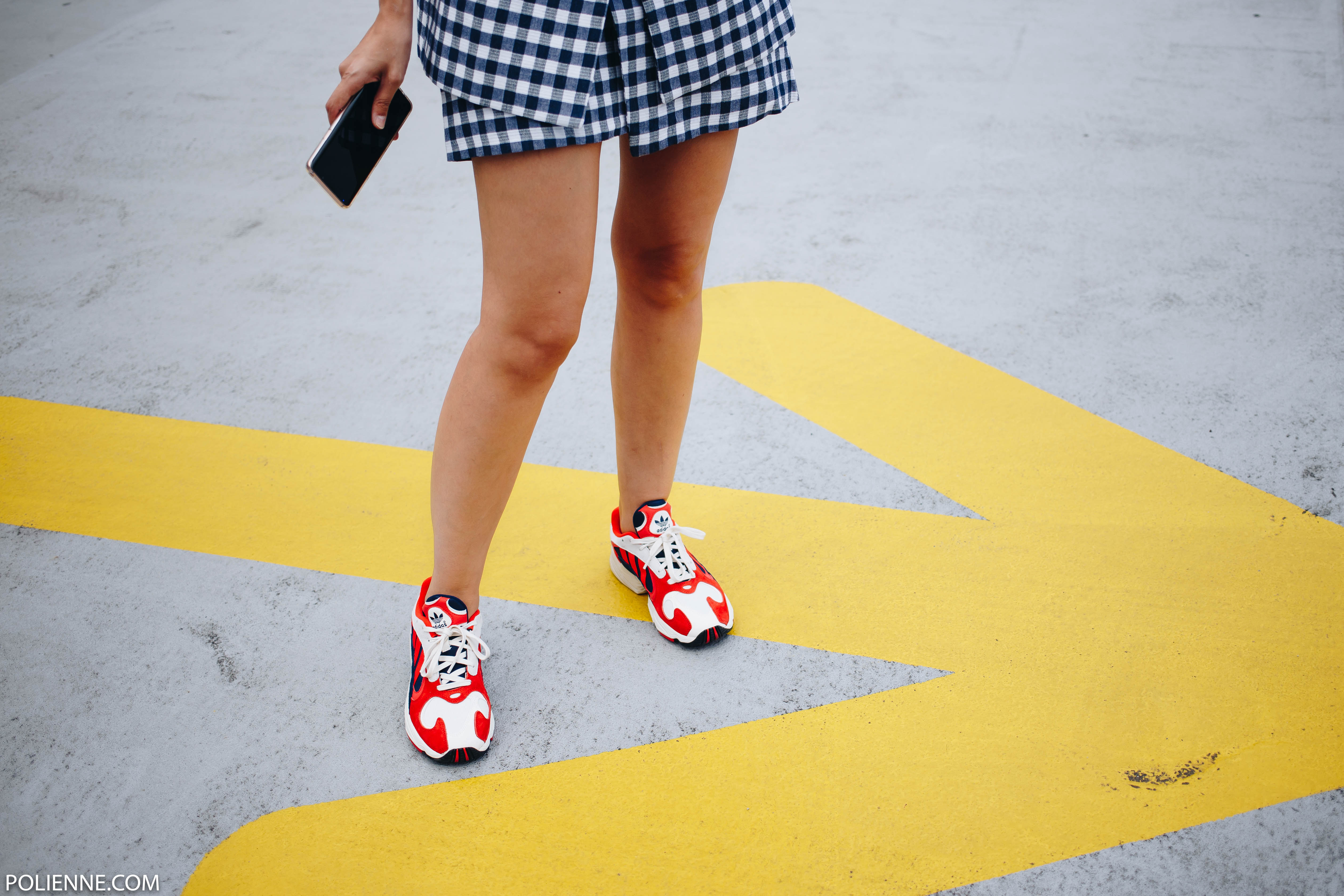 This post was created in collaboration with Sportshowroom.nl. However, all words are my own and I only work with brands I personally really love and think you will too! Thank you for supporting the business that helps to bring fresh content to you every day and make Polienne possible.