Just a super quick post to share this lovely bikini that I spotted over the weekend!
Pretty cool, right? It literally ticks all the trend boxes of the season: tie-dye, neon, high waist and crinkles! If you're loving it too, it's by & Other Stories and you can find it here: bikini top & bikini bottoms.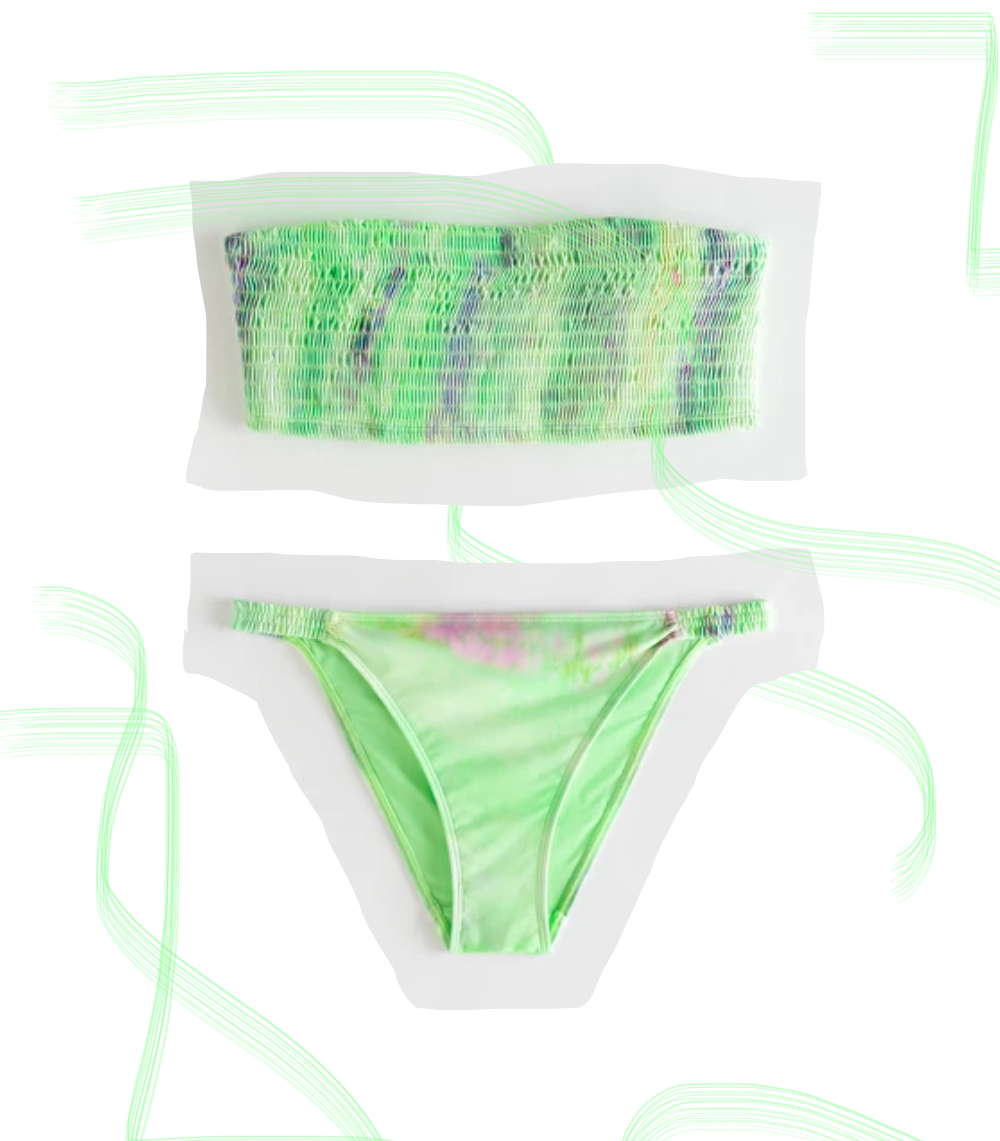 And if you'd like to go all the way, you might want to consider these pieces to wear over your neon bikini after your beach session…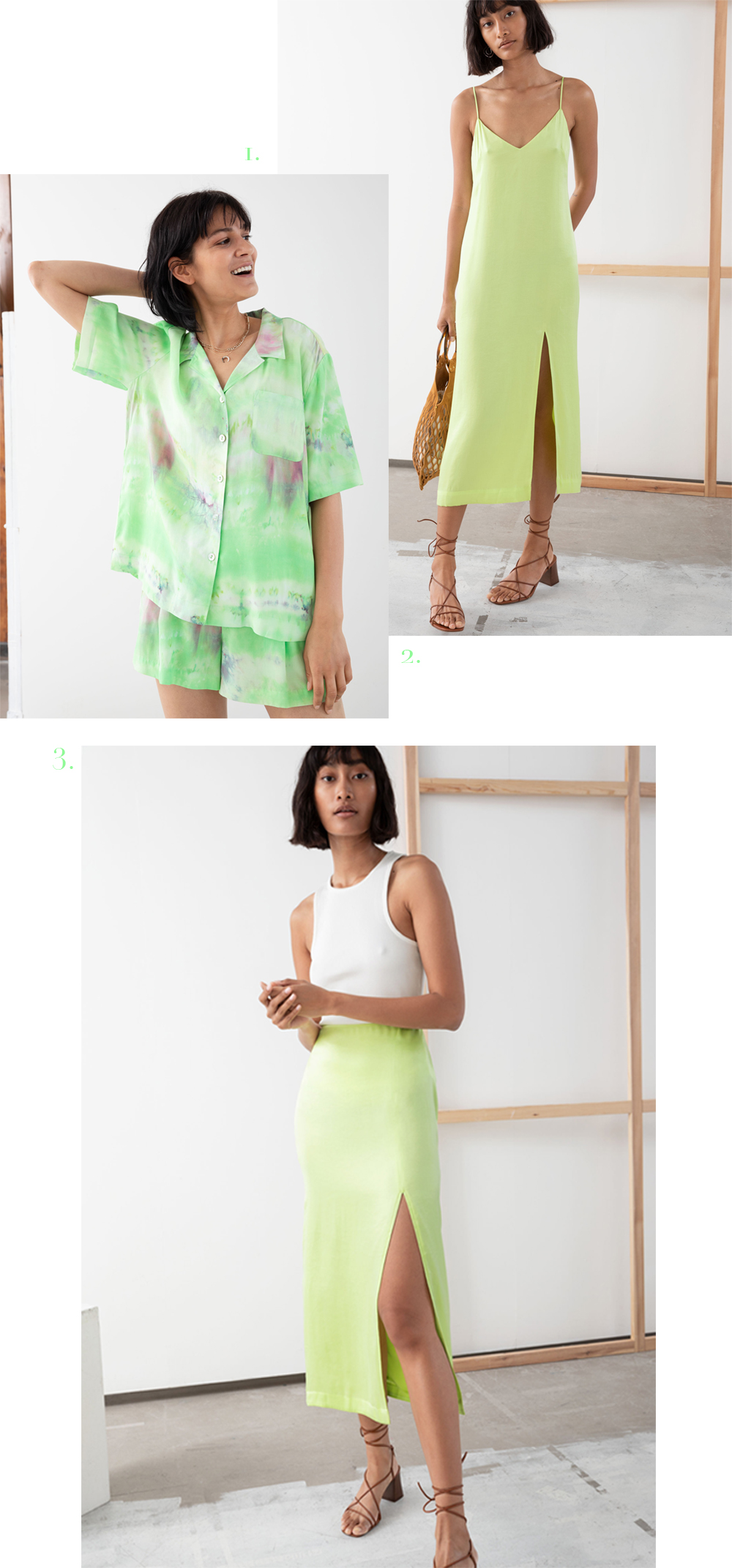 neon slip dress
neon split skirt
That's it! Now off you go, enjoy the sun today!