What an exciting day! As from today my entire collection for CKS will be available in store and online! Last week I've shown you a few sneak peek images of what the Essentials by Polienne collection looks like and now I can finally start sharing everything.
The collection is about essentials that you can wear for several occasions on several moments of the day: just change up a few things in your styling and you have a complete different look. Today I want to show you my pleated skirt, and how to wear it from day to night!
DAY
As you can see, we didn't specifically limit the collection to a certain season: due to the variety of colours and materials you can wear all pieces throughout the entire year without looking too Autumn-ish or too Summery. For this daylook I opted for fun, comfort and lots of happiness.
The soft yellow knit is a staple in my wardrobe that instantly brightens up any grey day, and can be worn with any neutral as well — think boyfriend jeans, camel palazzo pants or a patent skirt.
The pleated skirt  seems like a difficult piece to style, but actually it's a super easy piece that simply elevates any basic look. Add a chunky grey knit to tone down, or ton-sur-ton all the way with the matching print top! Finish stuff with glitter socks and you're good.
I'd wear this look with a pair of sneakers for a work meeting or to grab a coffee with friends on a Wednesday afternoon!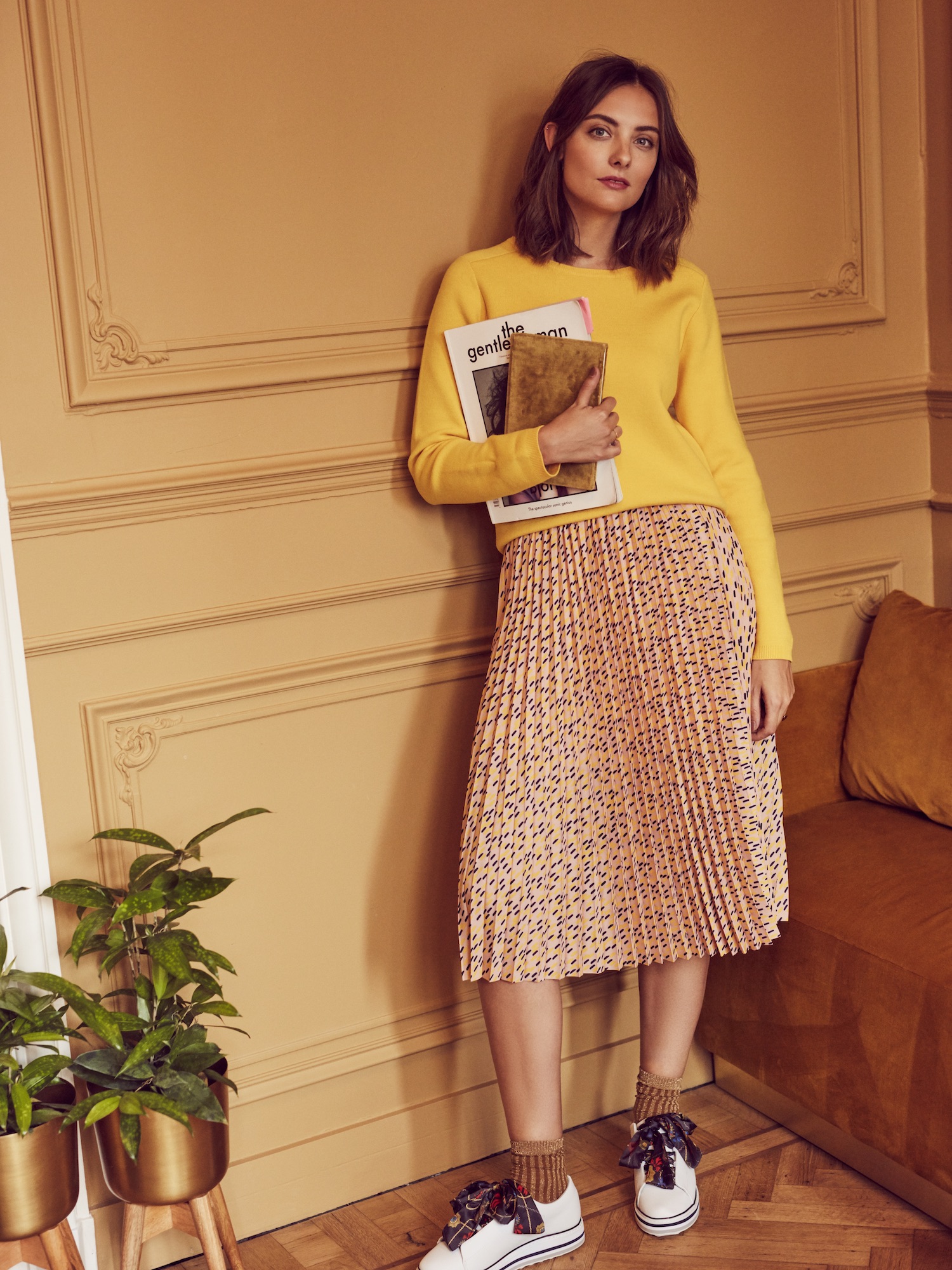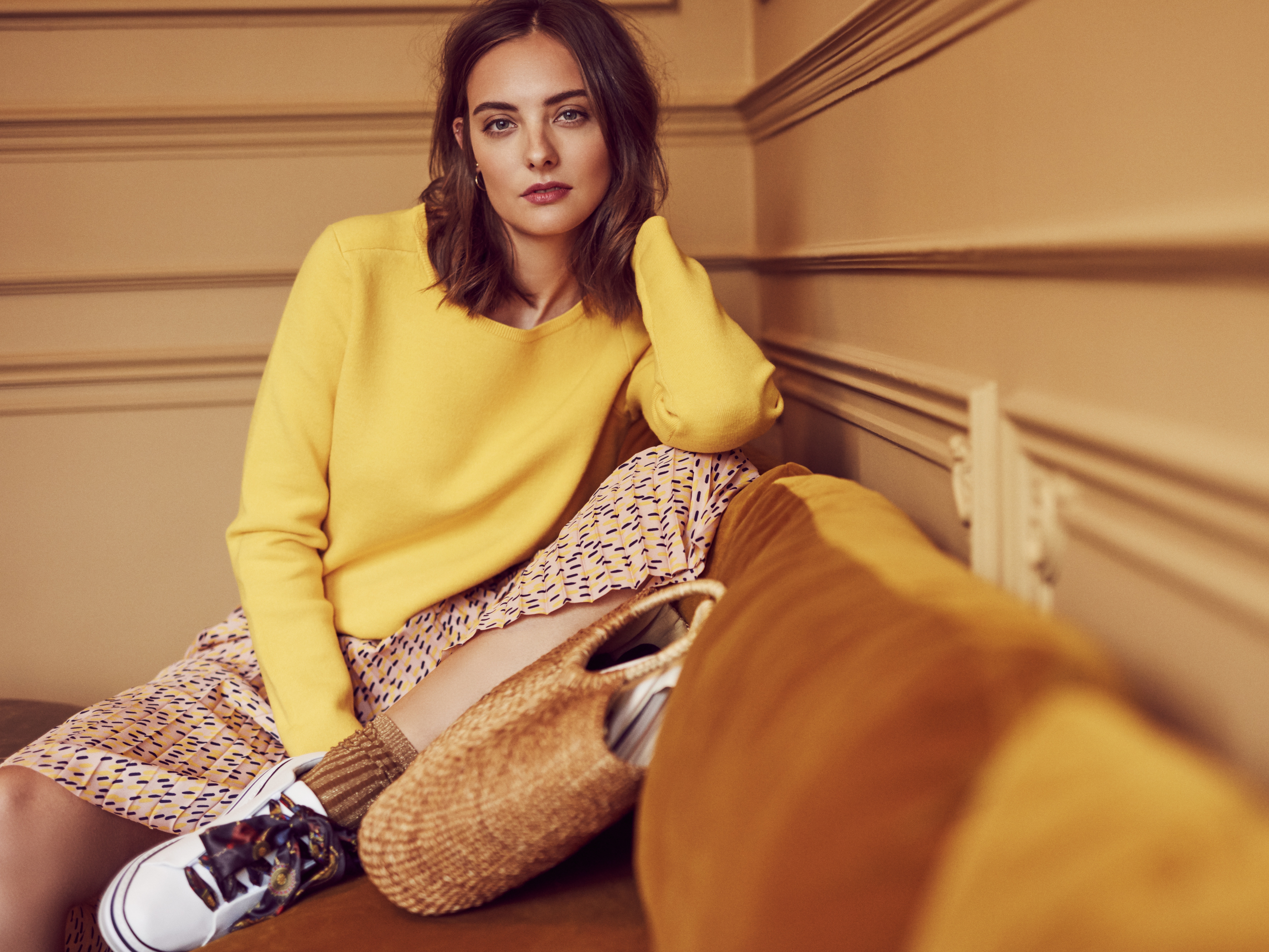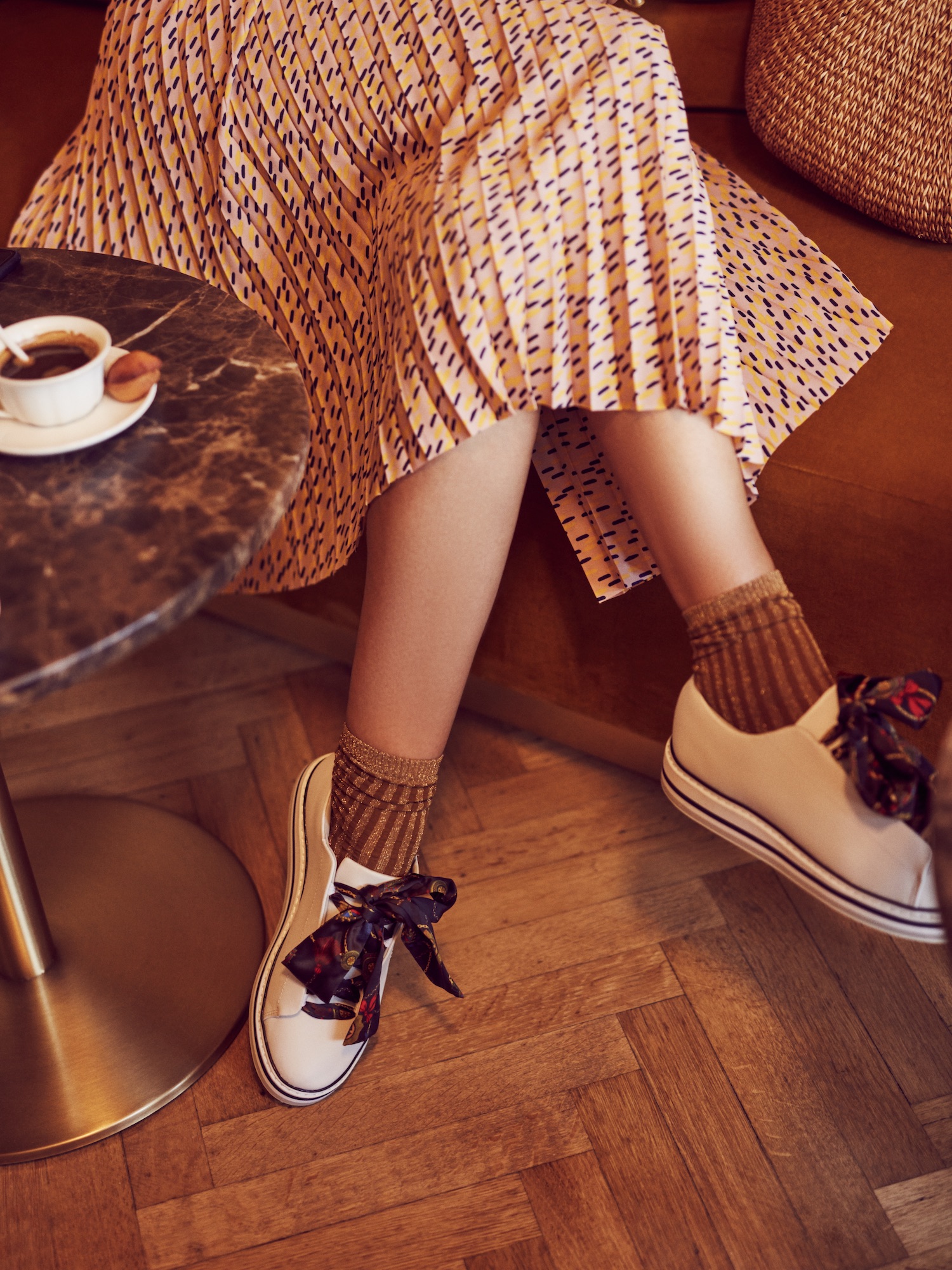 NIGHT
And when it gets darker in the evening, you can change up a few pieces and still rock this skirt to head out for drinks. This is a look that might be easier to imagine for most people, because a pleated skirt with glitter detail simply asks for a little party!
I added this sporty inspired top that has a luxurious feel thanks to the glitter thread, complementing the tiny glitter detail on the skirt's trim. I don't think I've ever used the word glitter as many times as I just did. Anyway, by finishing the look with faux fur, velvet and yes… more glitter, this outfit instantly turns into a Friday night must-have!
Is it weekend yet?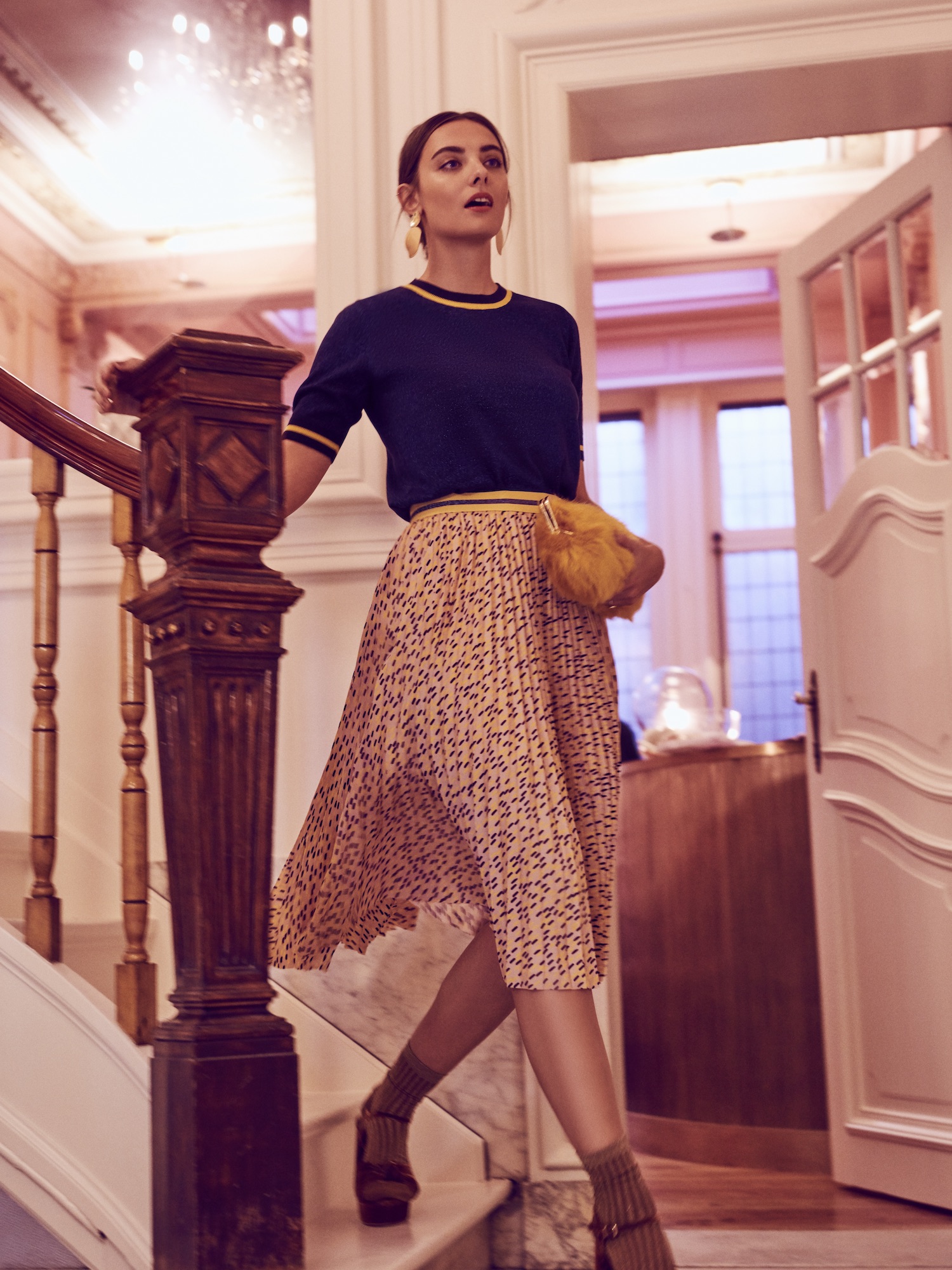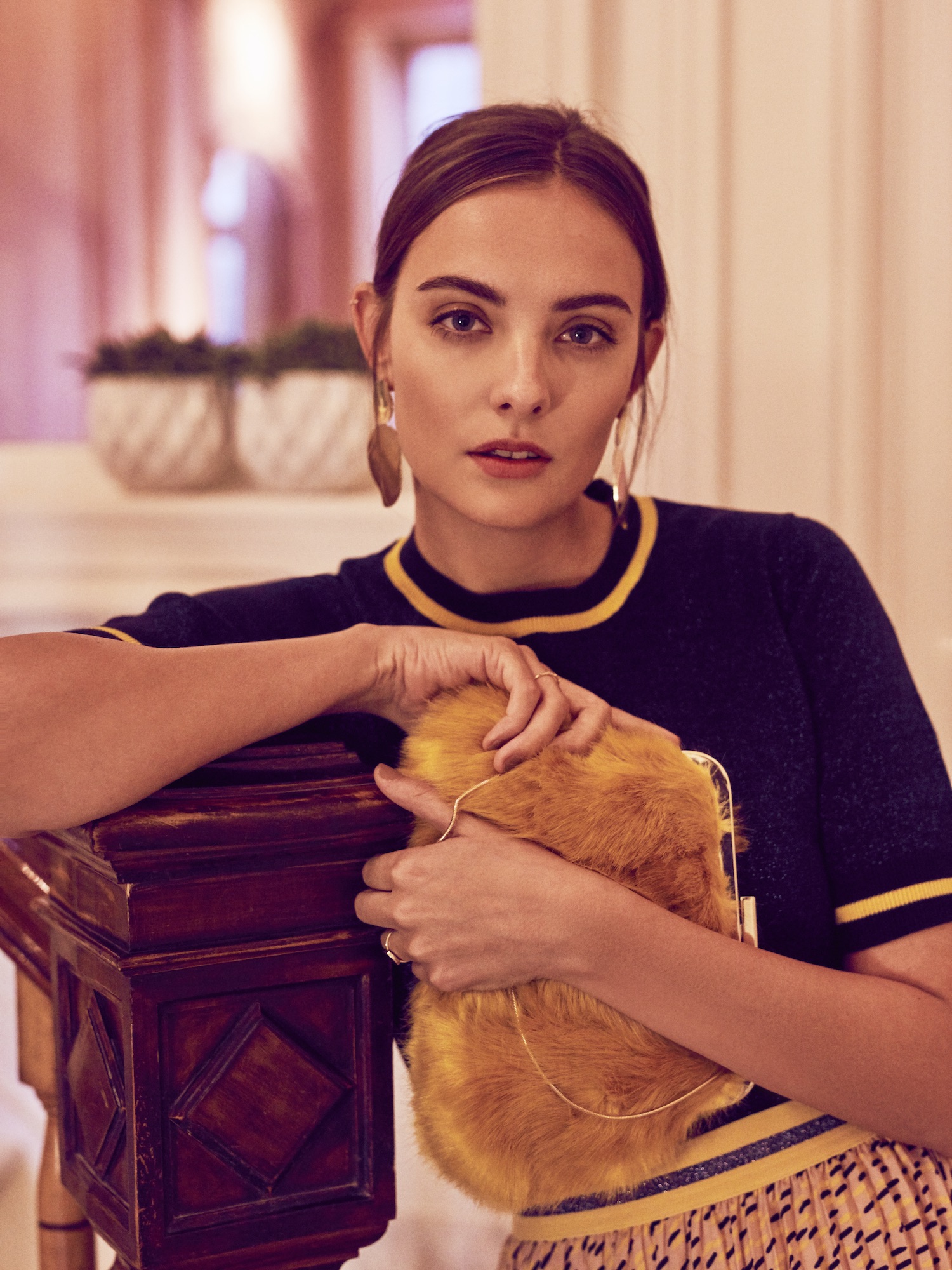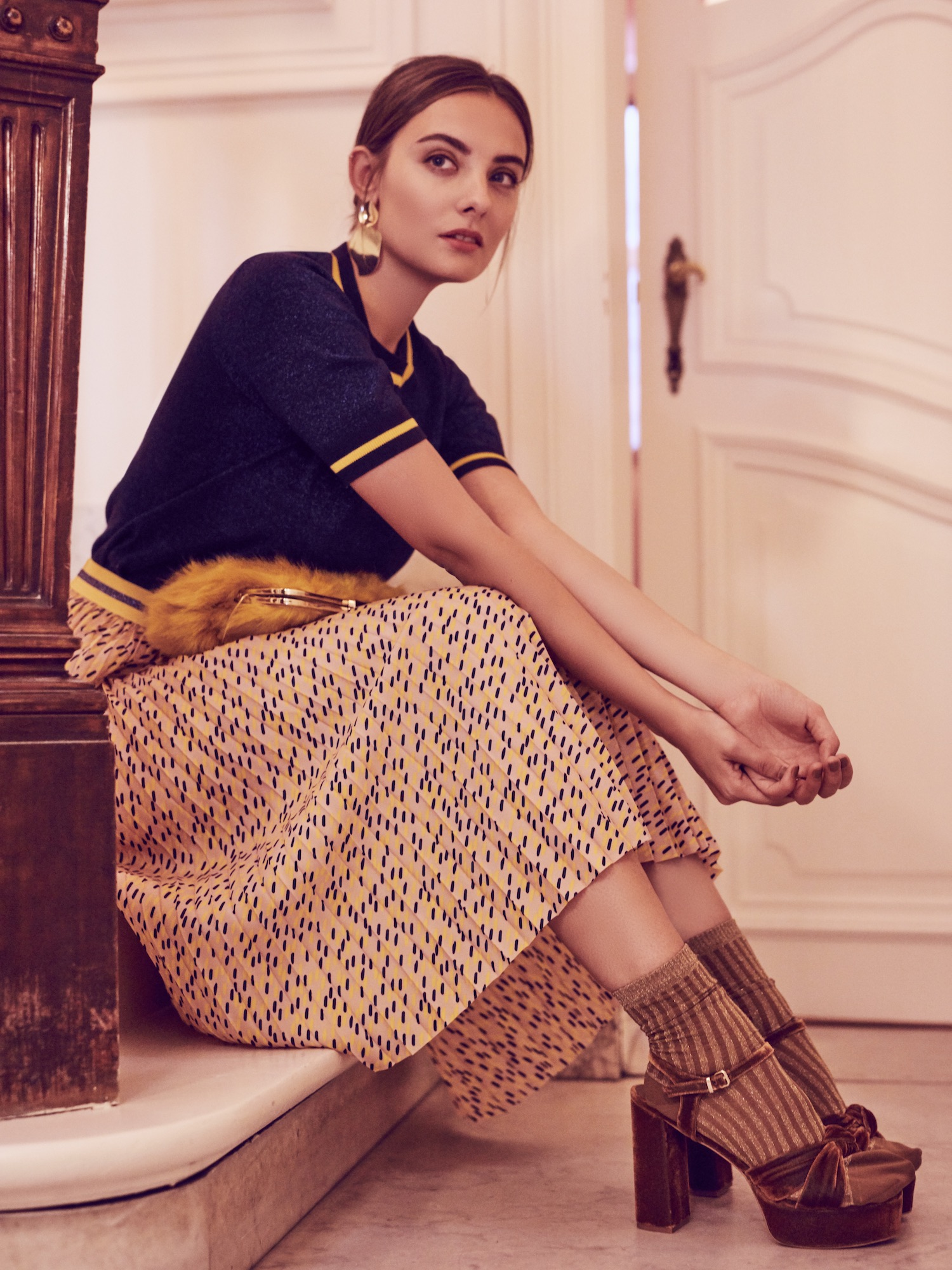 What's your favourite look, day or night? And do you have a crush on a certain piece of the collection yet? Let me know what you think, I'm so curious!
Find the entire collection right here and in store as from today!
POLIENNE x CKS pleated skirt, yellow knit & lurex top
Sneakers & faux fur clutch by Zara, socks by & Other Stories, velvet platforms by The Corner, golden earrings by Mango
BewarenBewarenBewarenBewaren
BewarenBewaren
BewarenBewaren
BewarenBewaren