Remember that I told you Canadian brand Aritzia (check it out if you haven't heard of it!) asked me to style their hoodie in two different ways? I shared the first look with you here and today it's time for look number two! A hoodie of course instantly tones down any outfit, but for once I tried to style it in a more fancy, sophisticated way.
Denim on denim is always a winner for me, and this elegant kimono-like coat is the cherry on the cake. I finished the look with my fave sock boots and this adorable pearl handbag for a fab little touch.
Let me know what you prefer: look 1 or look 2?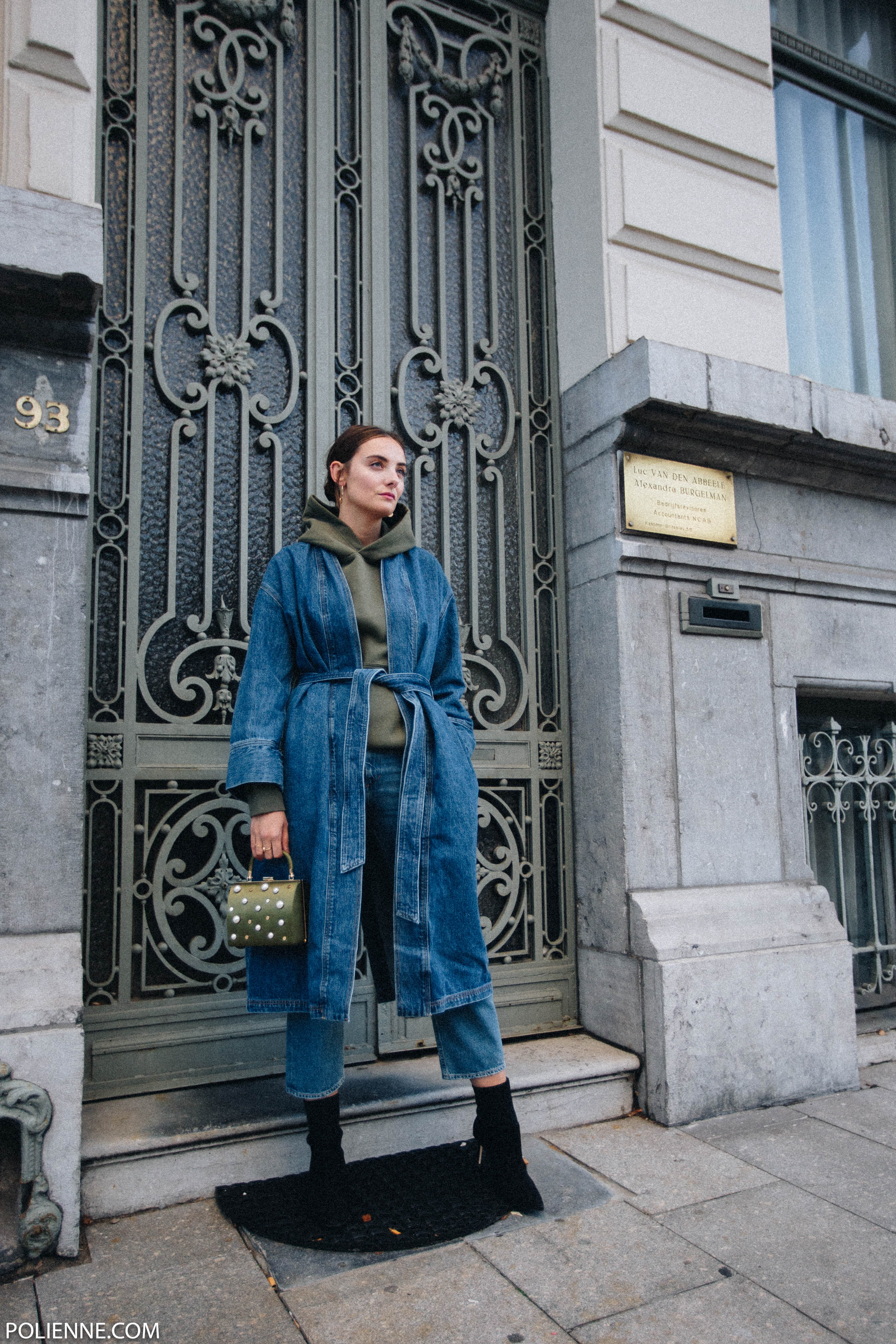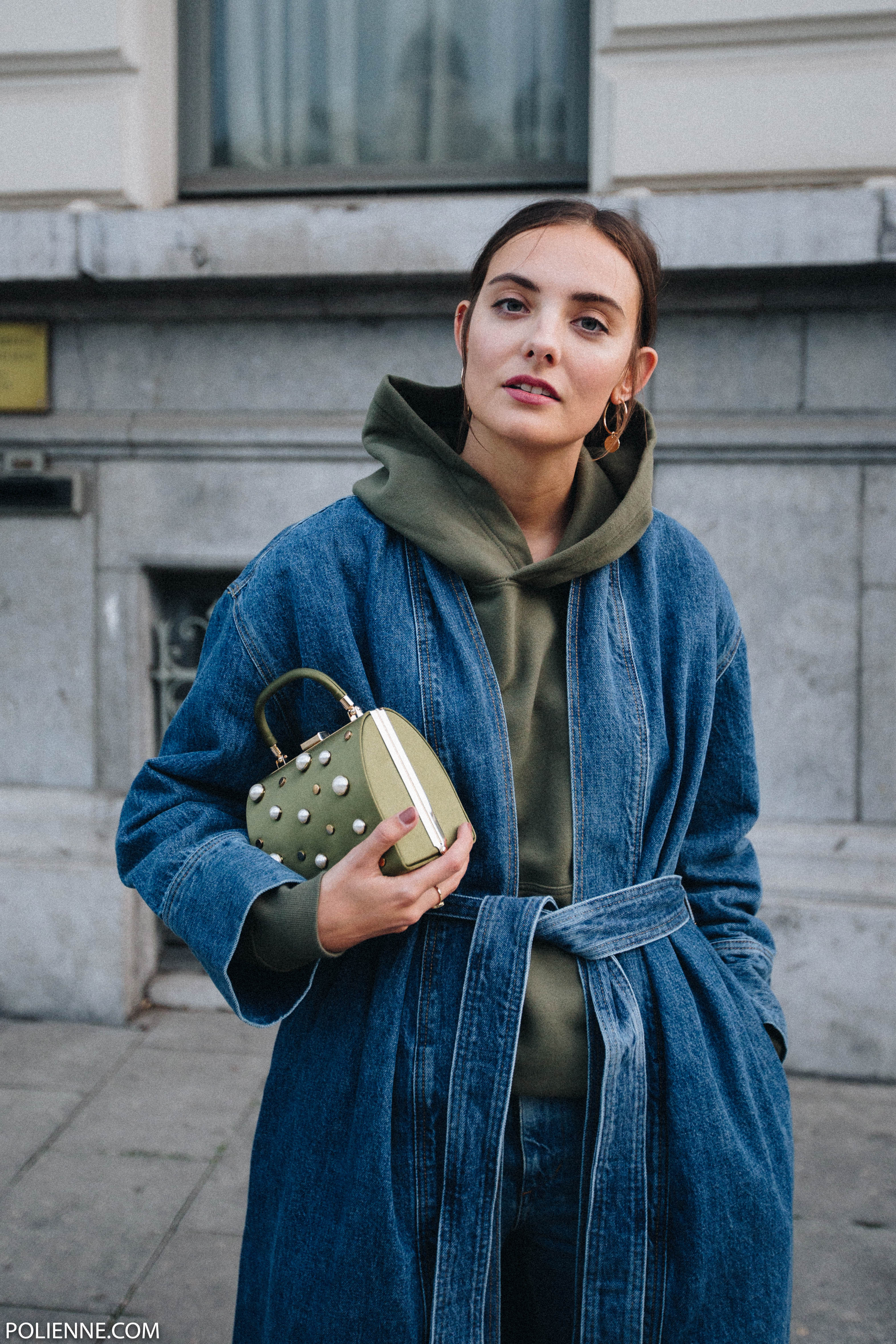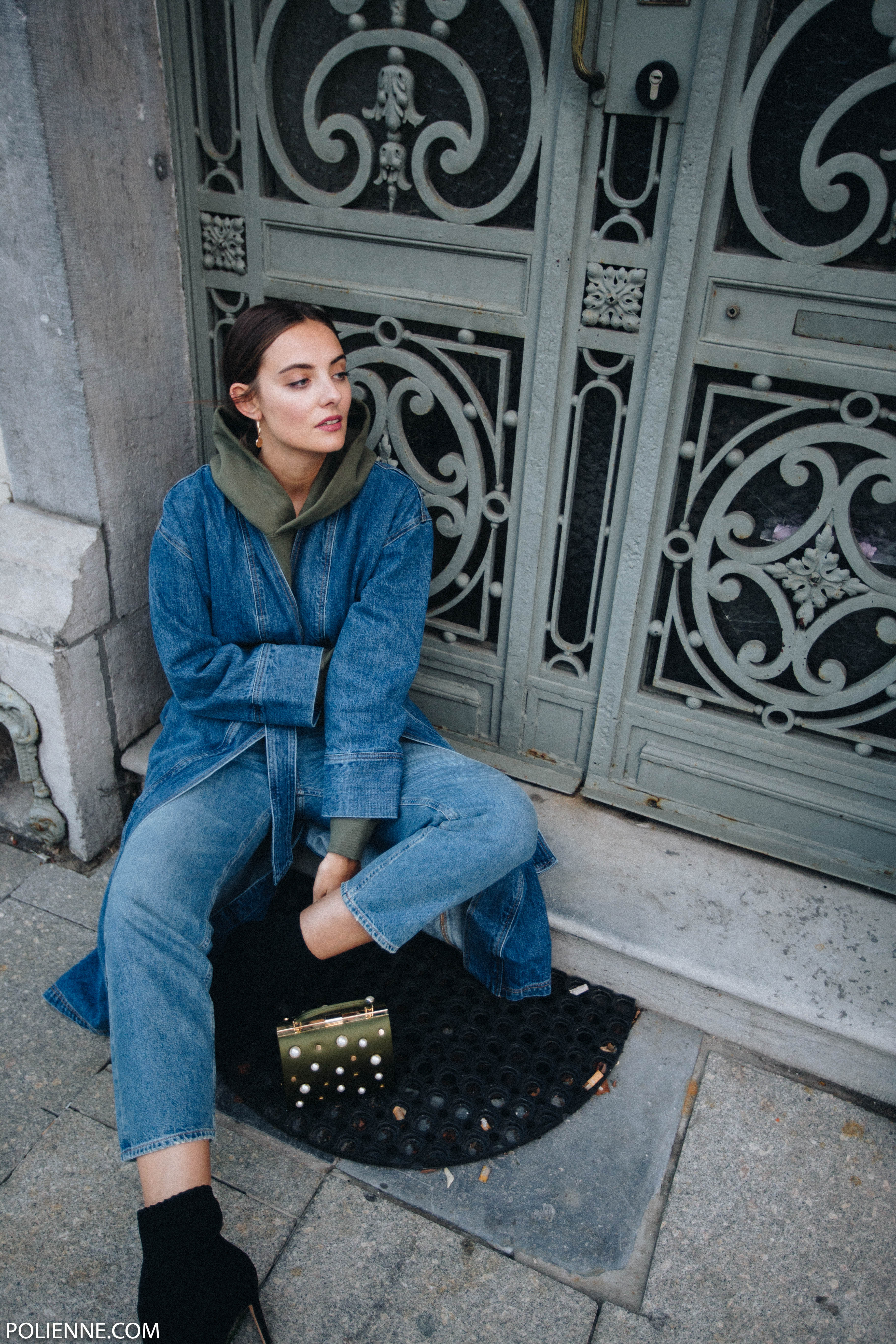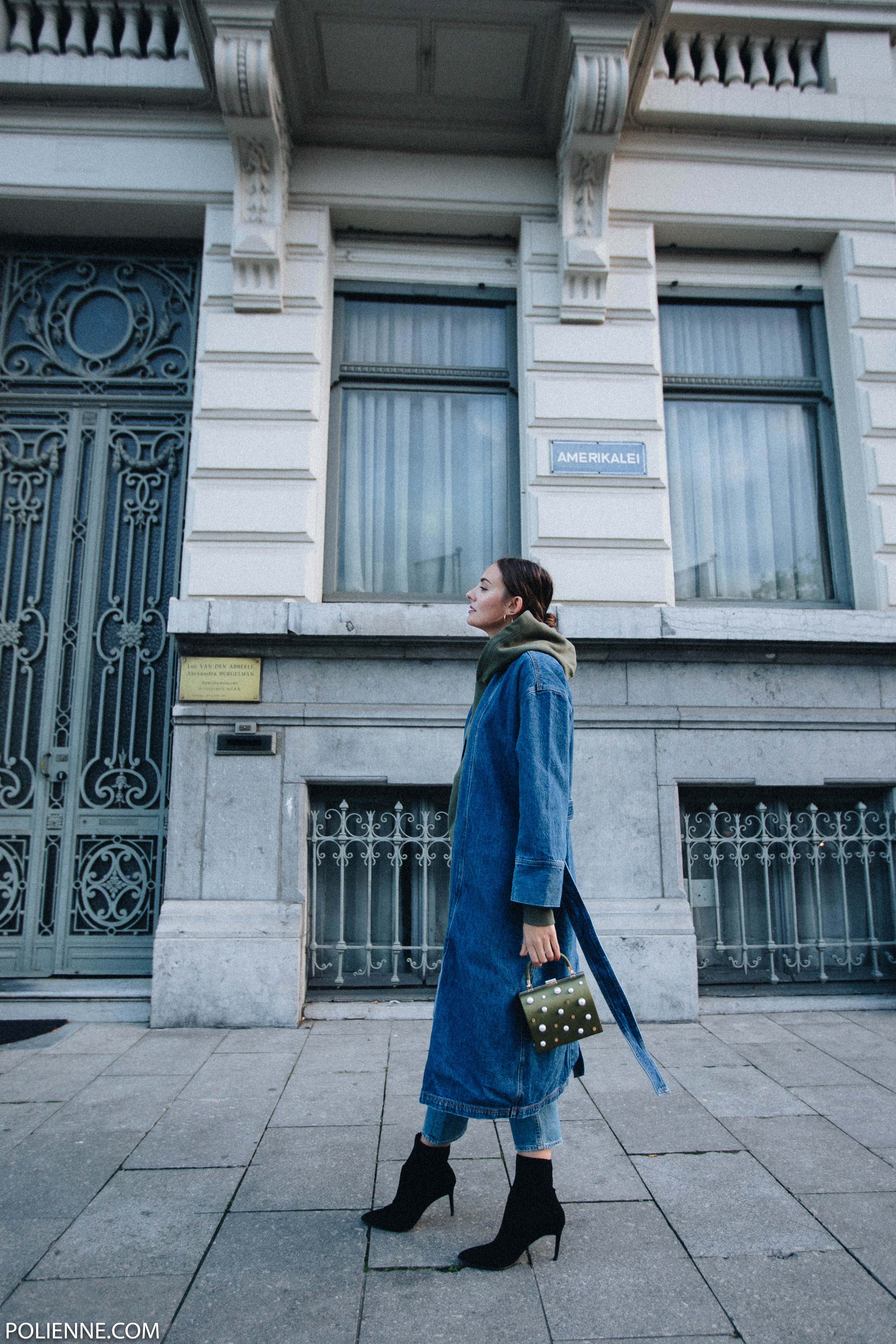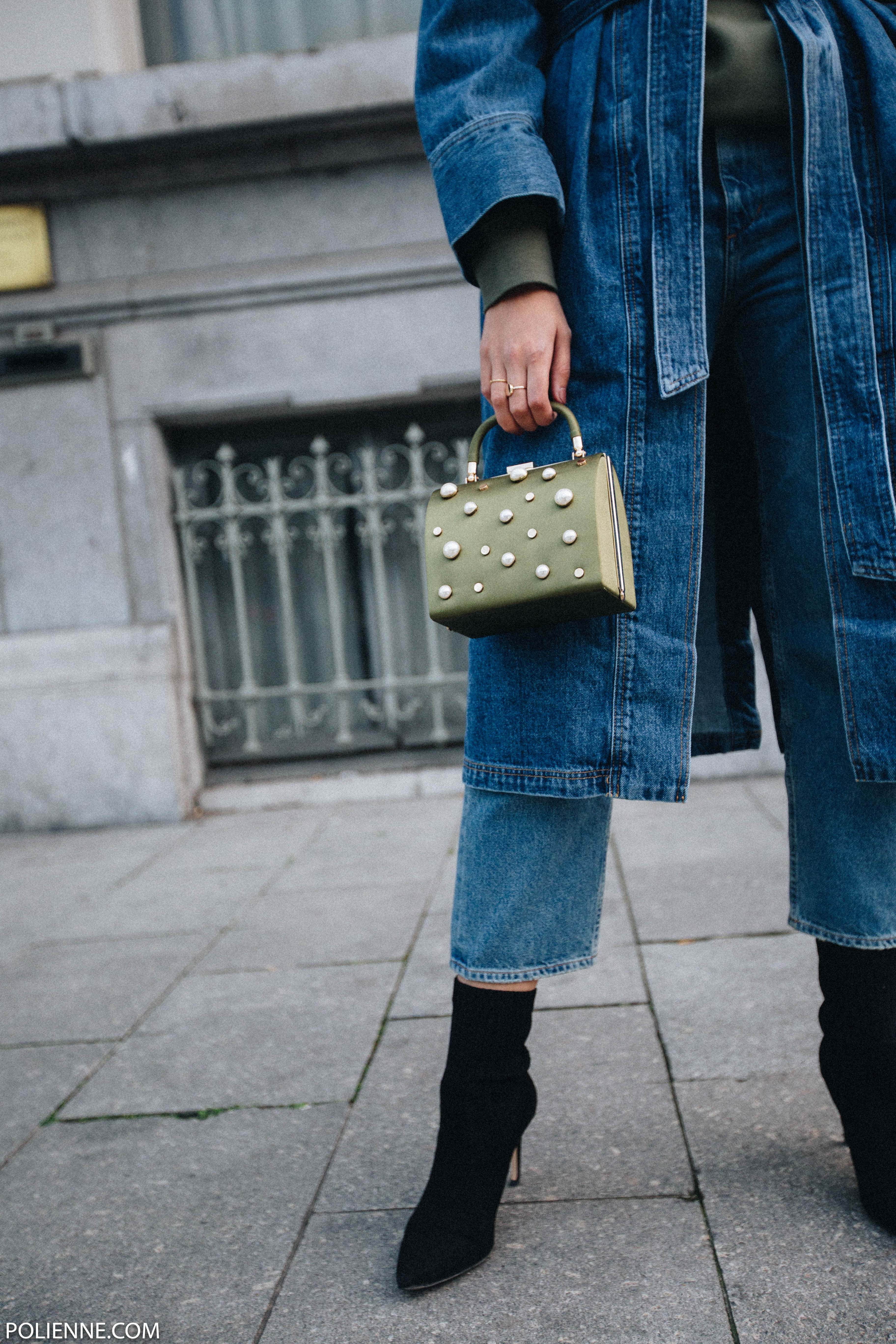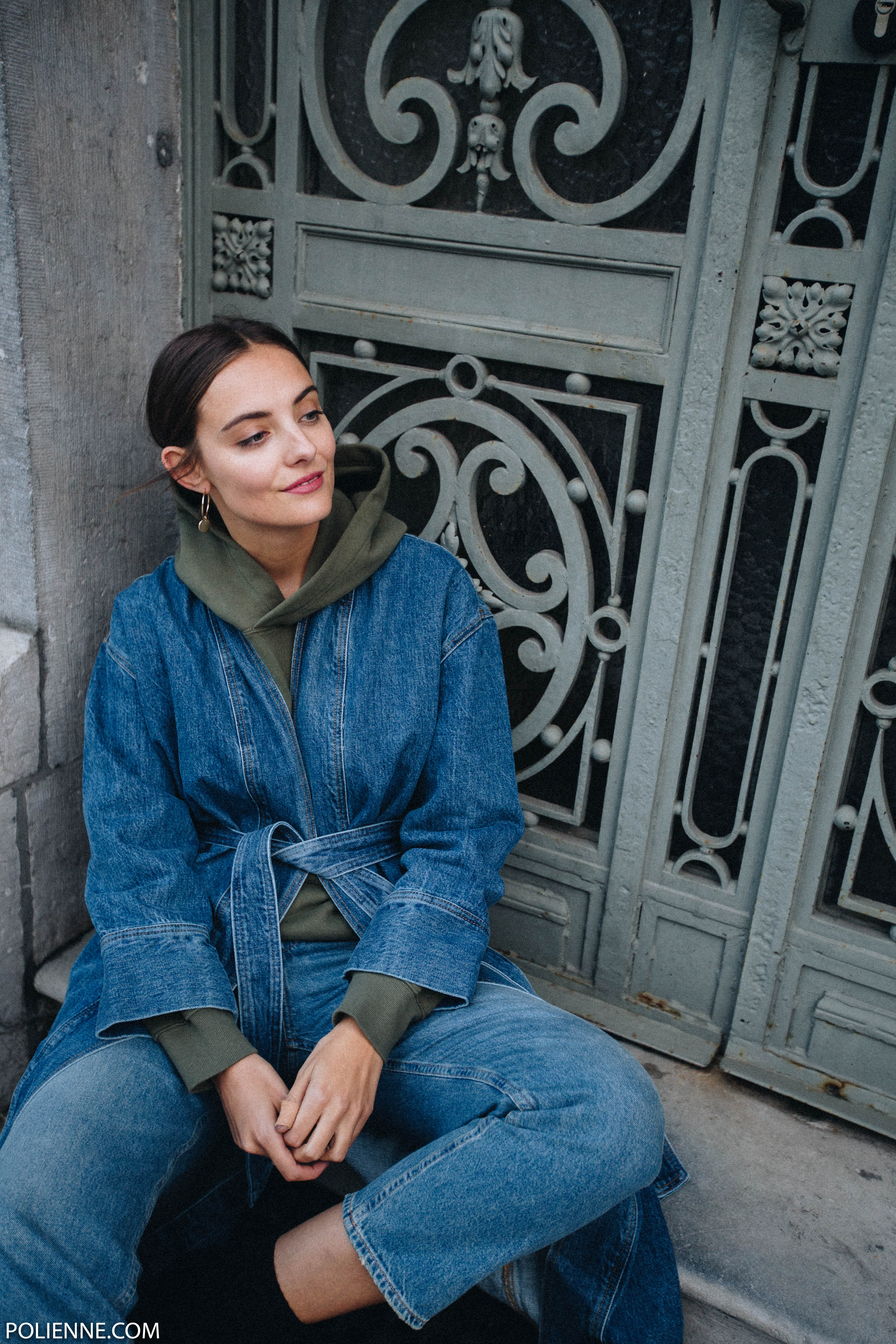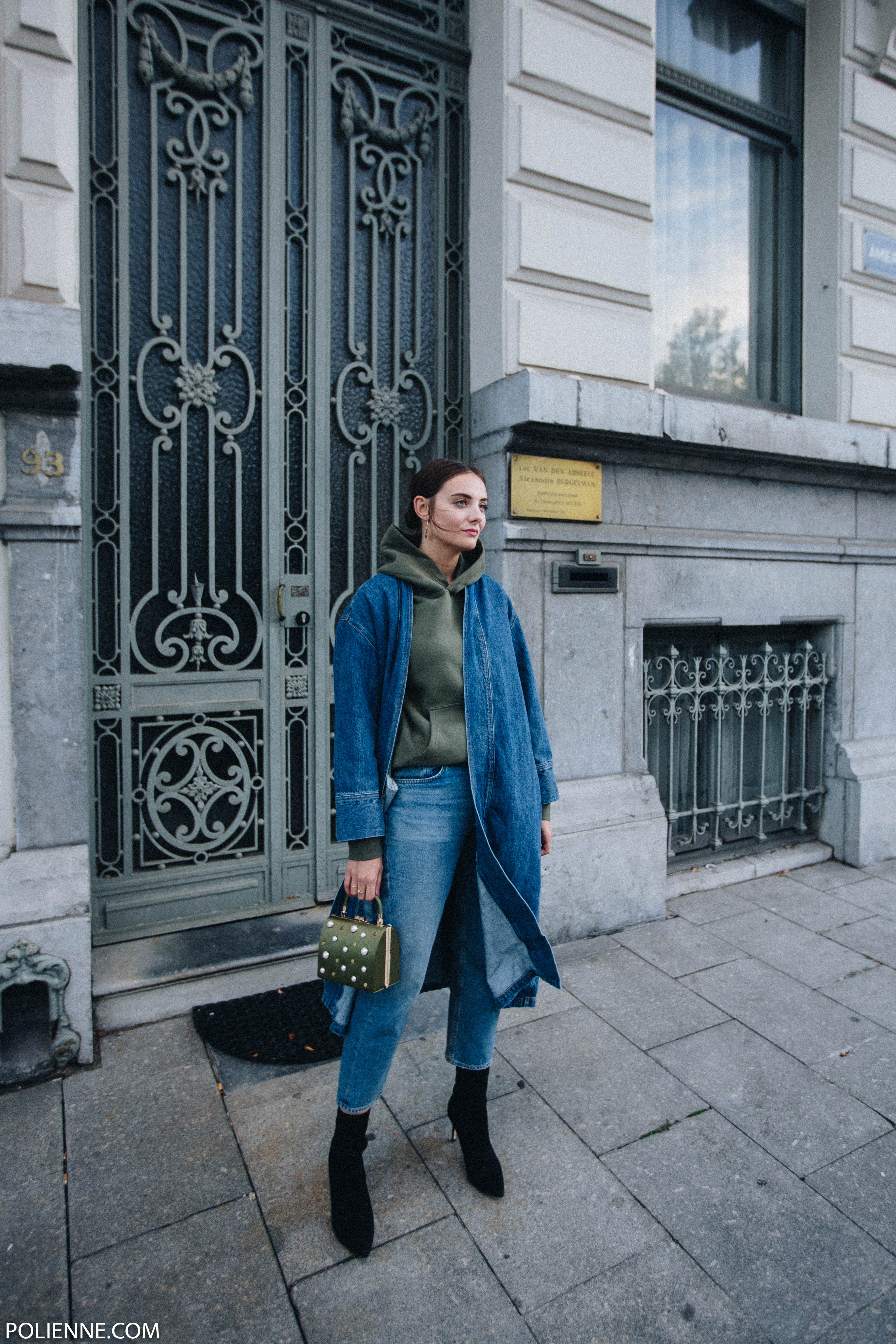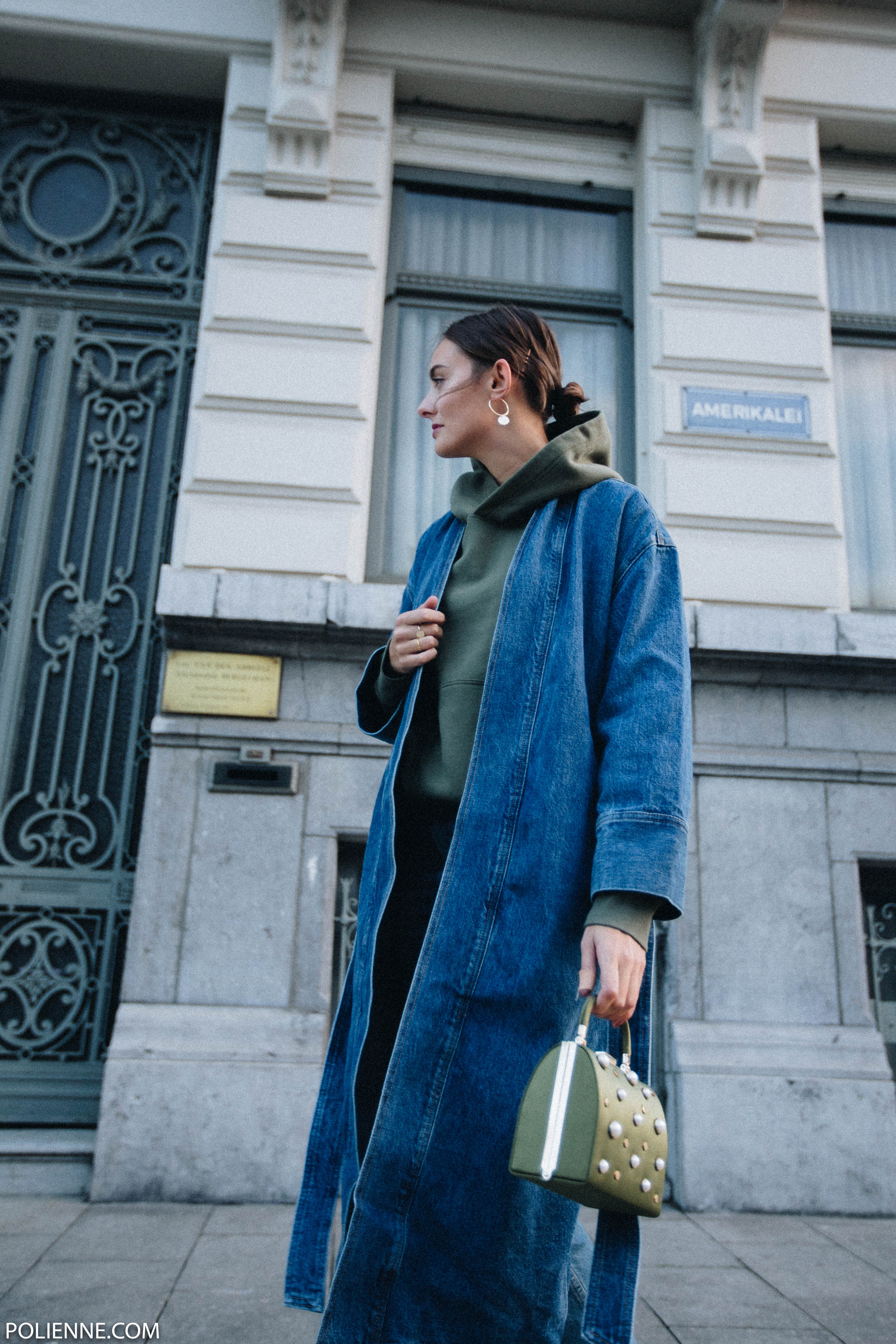 ARITZIA c/o denim coat, denim pants & kaki hoodie, ZARA sock boots & embellished bag, CLUB MANHATTAN earrings
Photos by Lisa M.