In my search for the ultimate living room pieces, I bumped into Sofa Company, an interior label that produces fine couches, footrests and even furniture like chairs and tables. You can entirely customise the products by choosing the materials and colours!
Their products are super affordable (often even cheaper than Ikea for example) because Sofa Company doesn't have stores; only showrooms and a webshop. And to celebrate their new showroom opening in Antwerp tomorrow, you apparently get 20% off this weekend!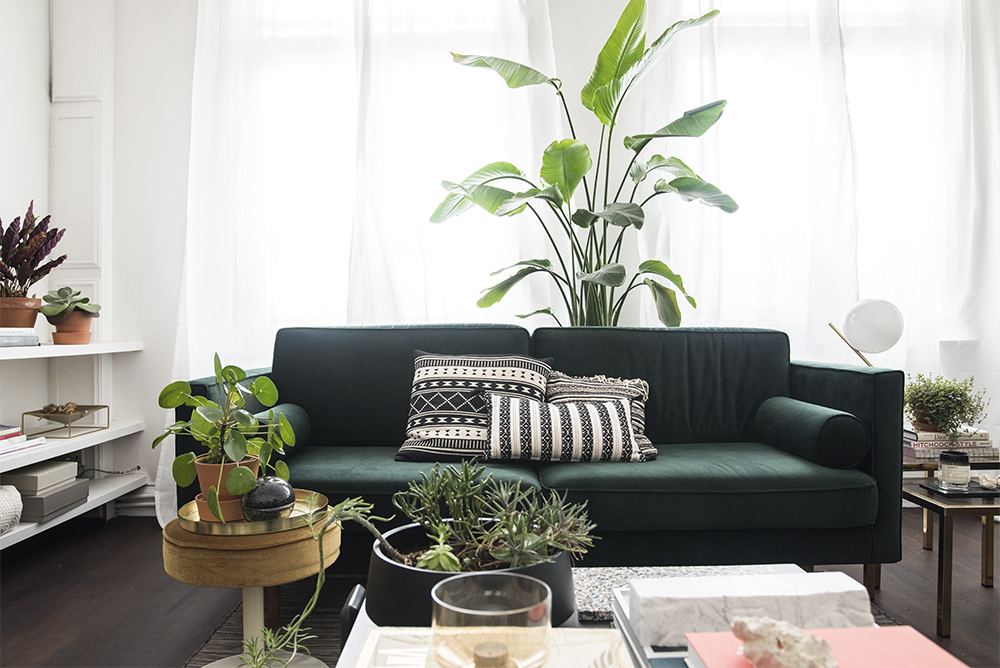 Not only do you receive a 20% discount when purchasing something at the new showroom located at Mechelsesteenweg 6, 2000 Antwerp on November 4 and 5, you can ALSO win the stunning dark green Harper sofa I spotted over at Patricia's gorgeous living room!
I might be hanging around to invest in a new sofa this weekend, and I obviously wanted to share this little tip with you guys! 🙂
BewarenBewaren