I've waited an entire year to tell and of course show you guys but I DESIGNED A BAG FOR LIEBESKIND AND YOU CAN ACTUALLY BUY IT RIGHT NOW.
This is pretty intense! You guys know that I've done a clothing line before (here!) but designing a bag was so different. German brand LIEBESKIND invited me to their HQ in Berlin last year together with Núria Val from Spain (frecklesnur), Lizzy van der Ligt from the Netherlands (lizzyvdligt) and Nina Schwichtenberg from Germany (fashiioncarpet). See and read all about that visit here! We all created our own version of an amazing bucket bag, so 4 girls, 4 different bags!
As you can see, I opted for a slightly 70s inspired patchwork bag in several shades of blue. The patchwork consists of different kinds of leather, including metallic and snake-look. The chains give a very chic but cool touch to the bag. And finally, as I think that the inside is just as important as the outside, I opted for an insanely cool lining! But let me keep you in suspense just a little longer: I'll show you the lining later on this week 🙂
NOW! I'm super curious what you think about the bag! Please let me know your thoughts, and if you'd add it to your bag collection of course!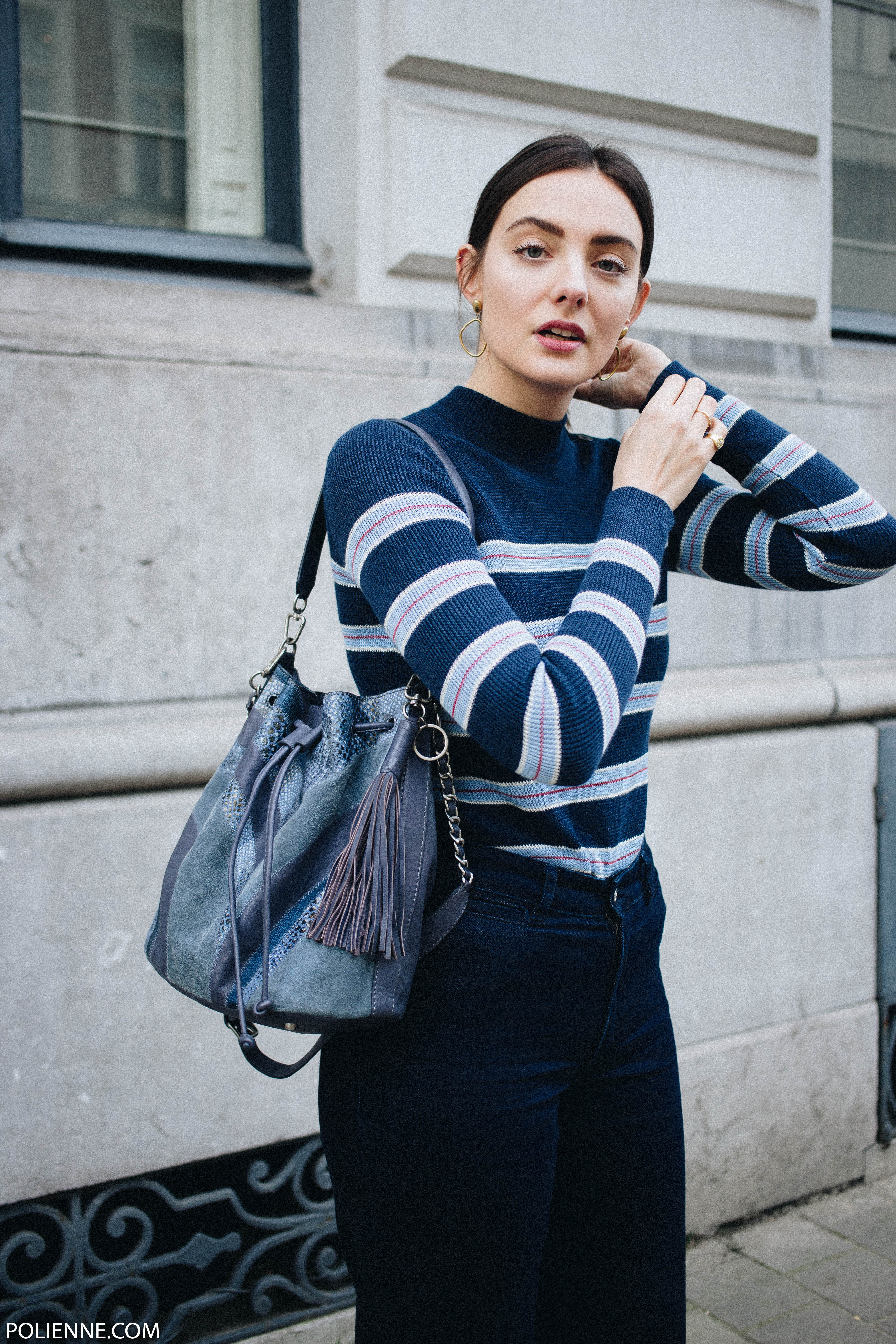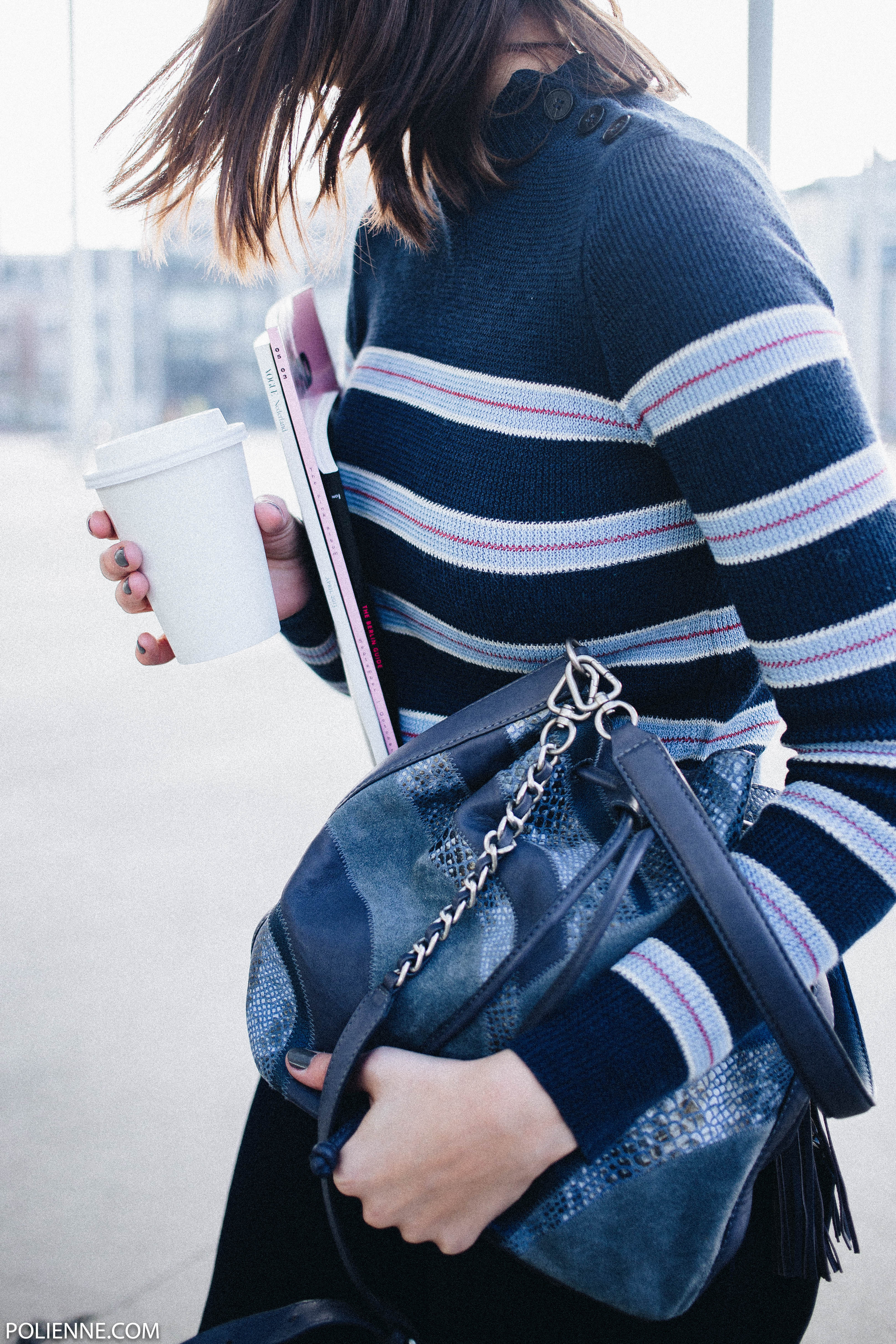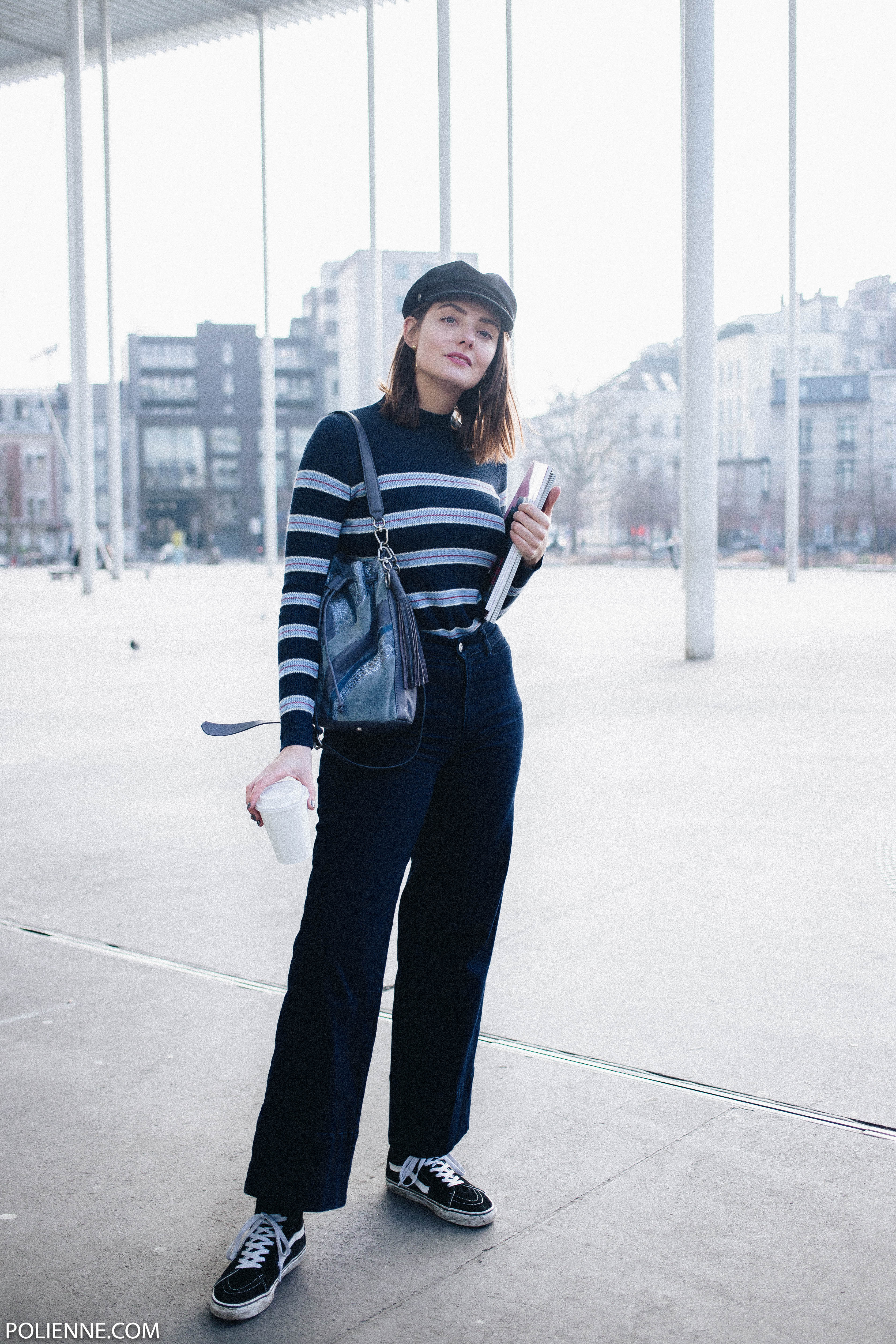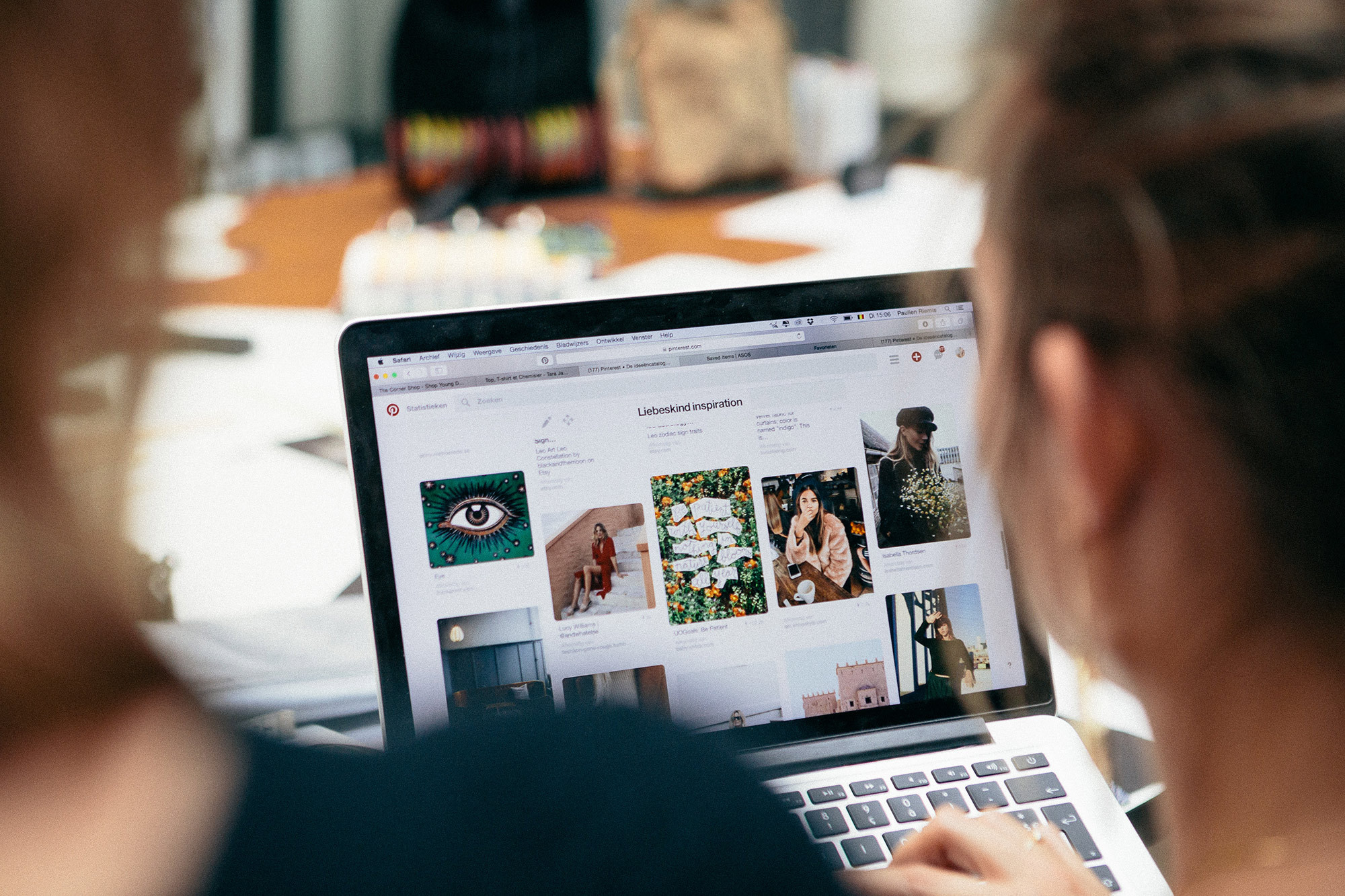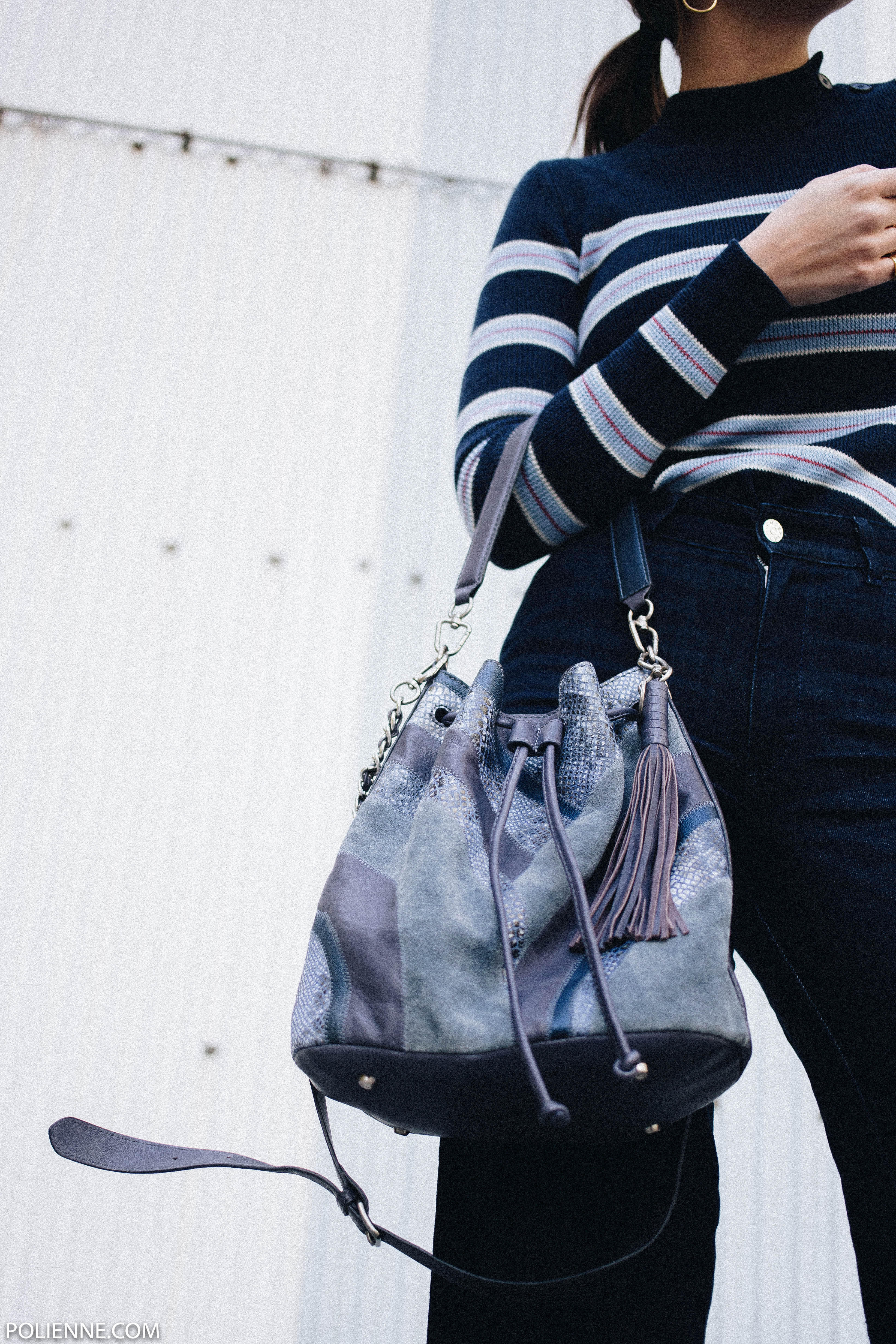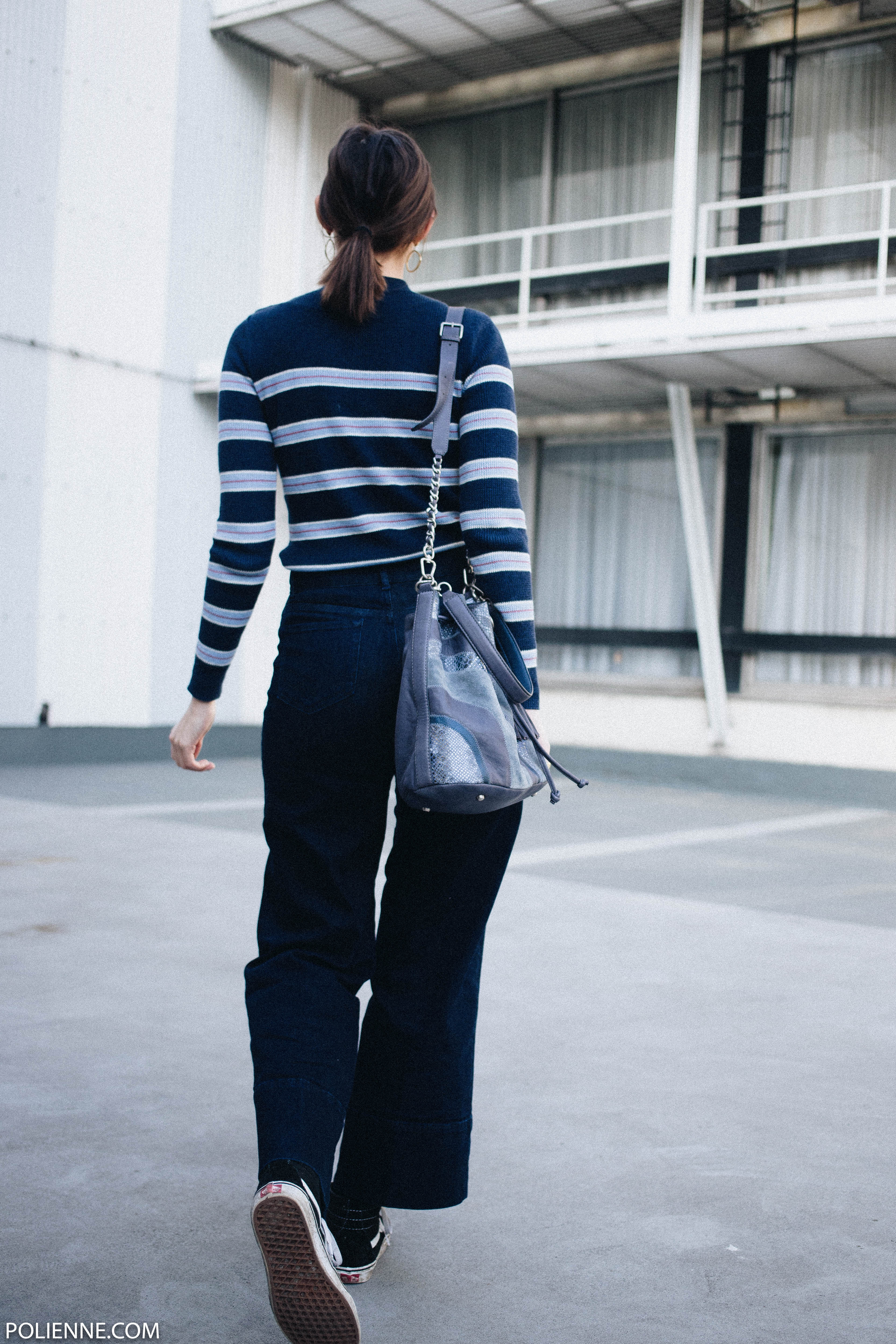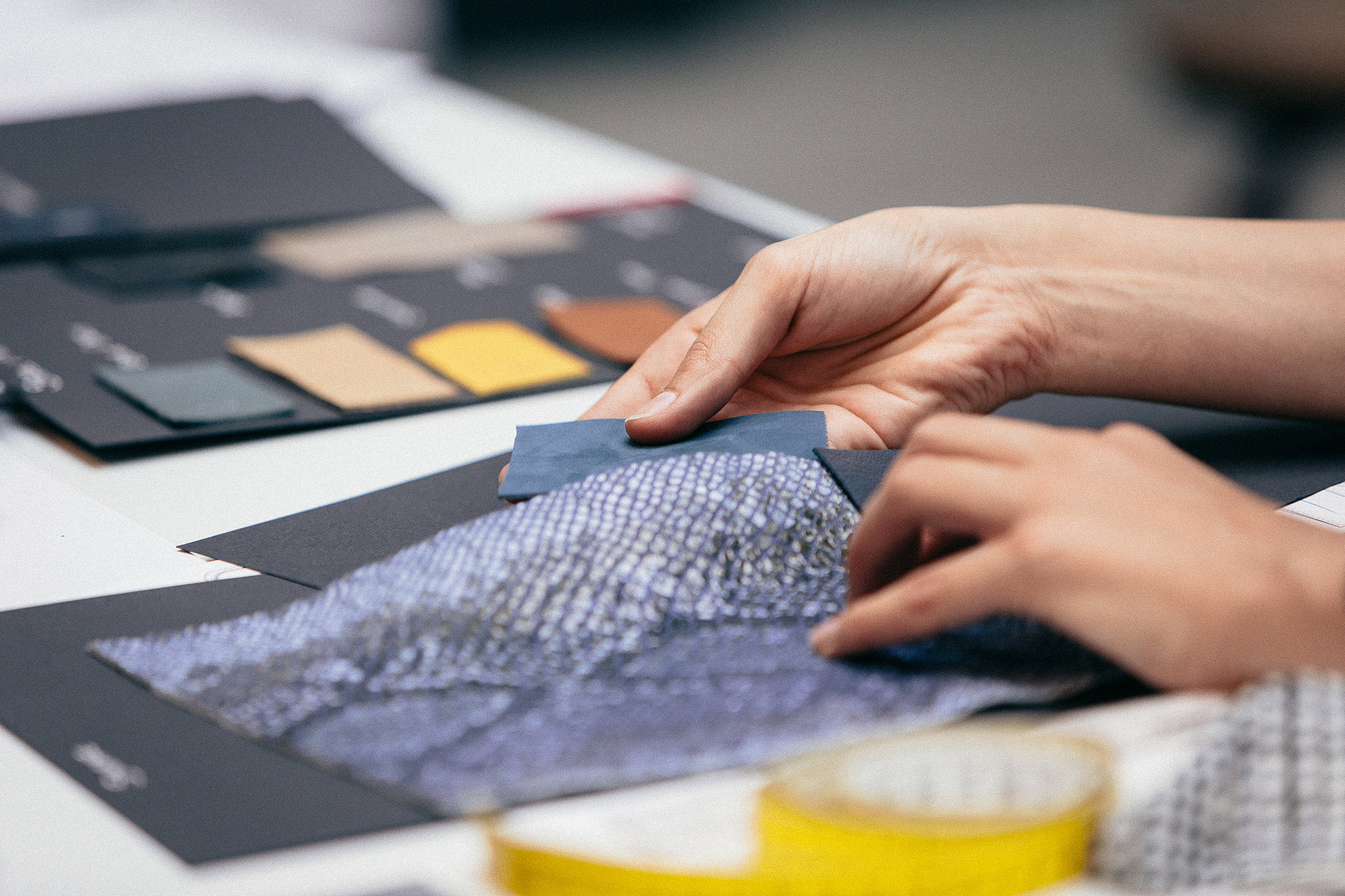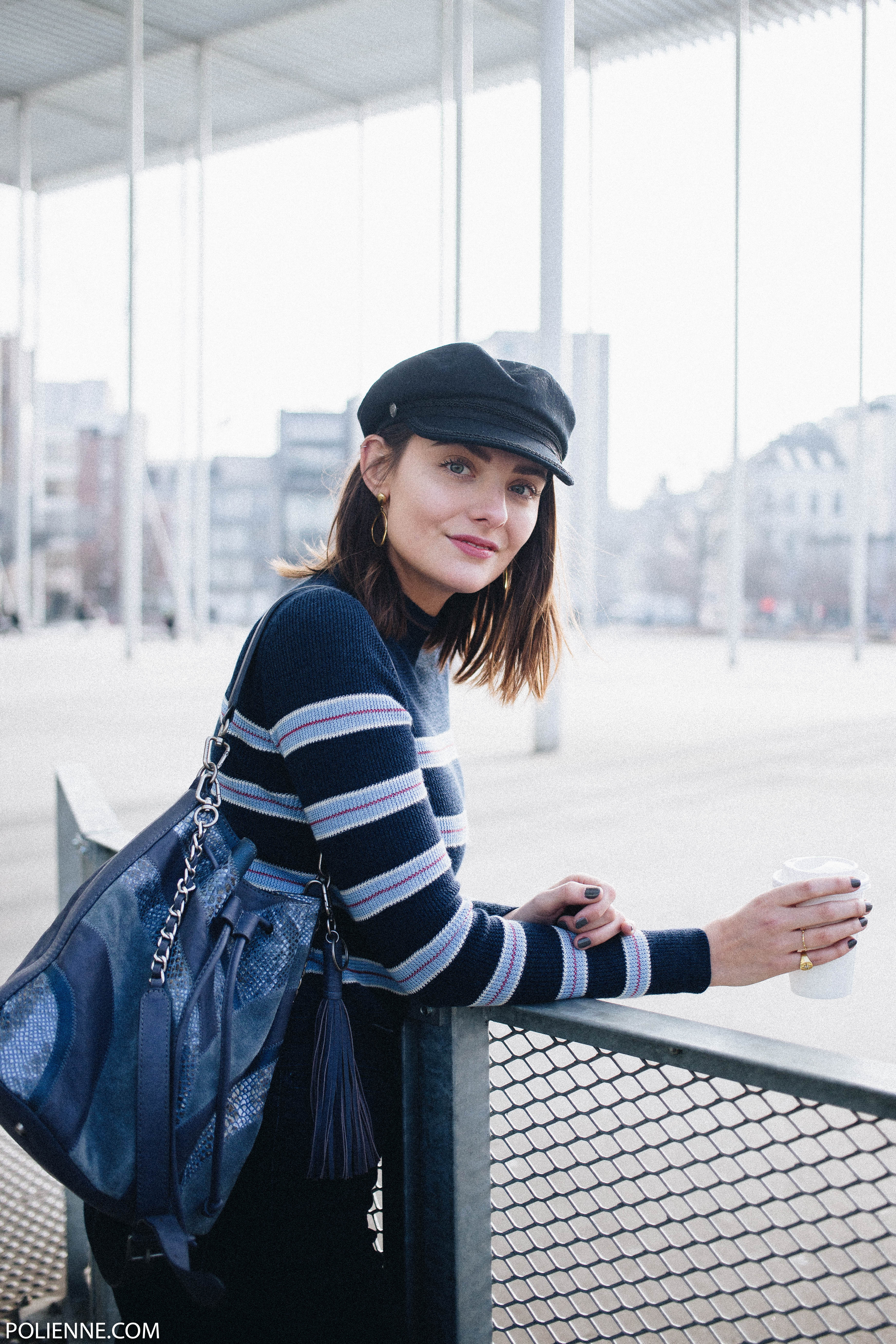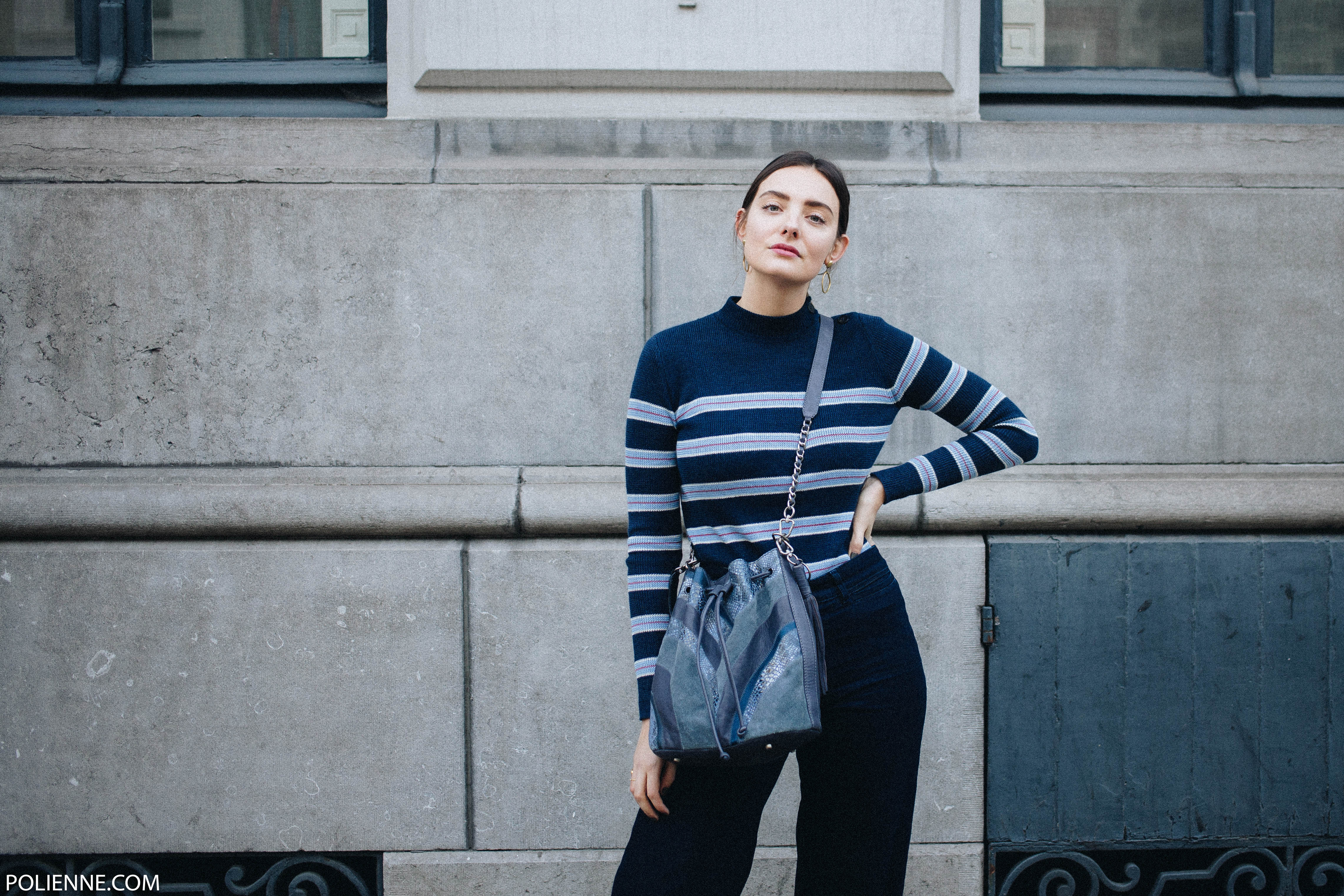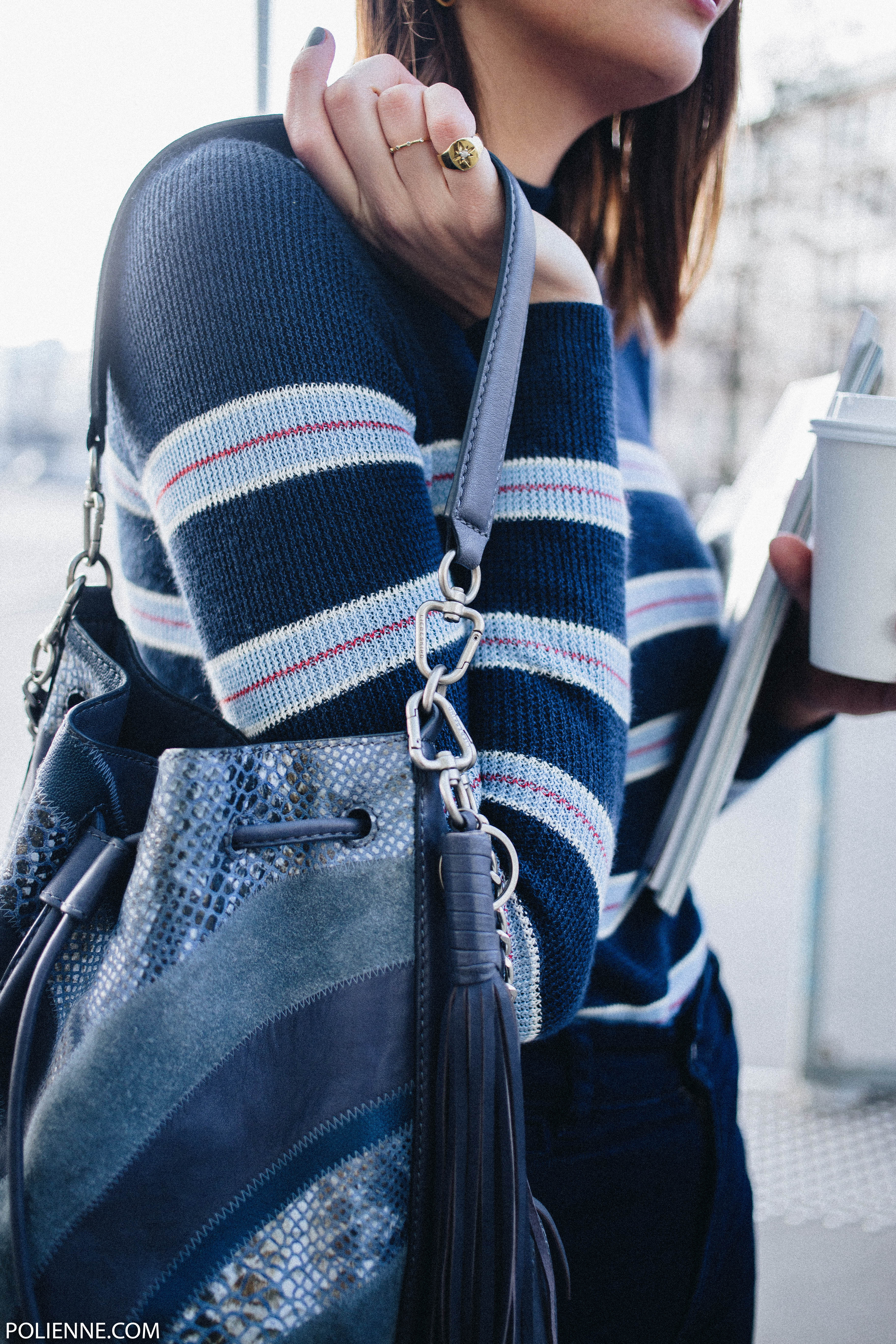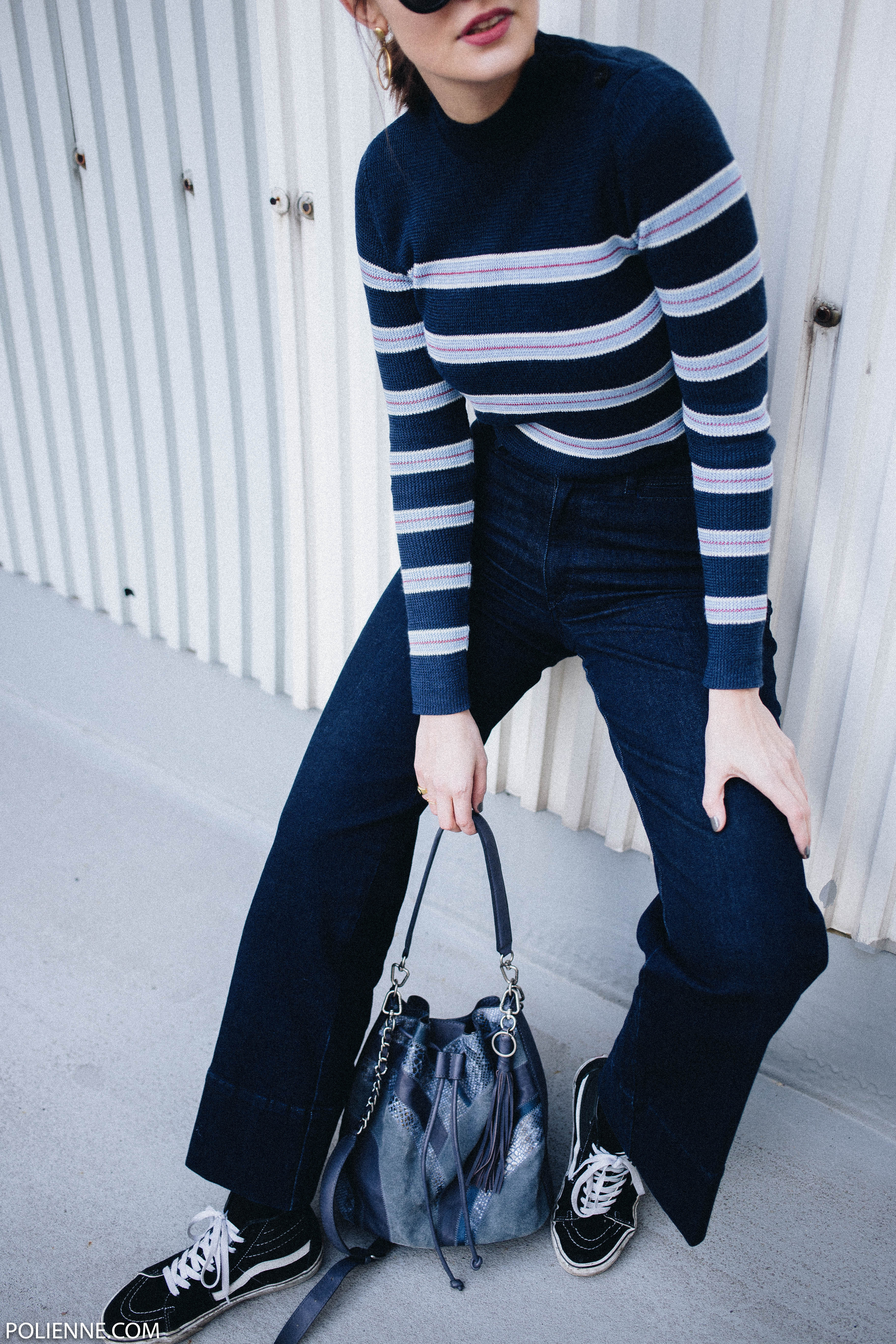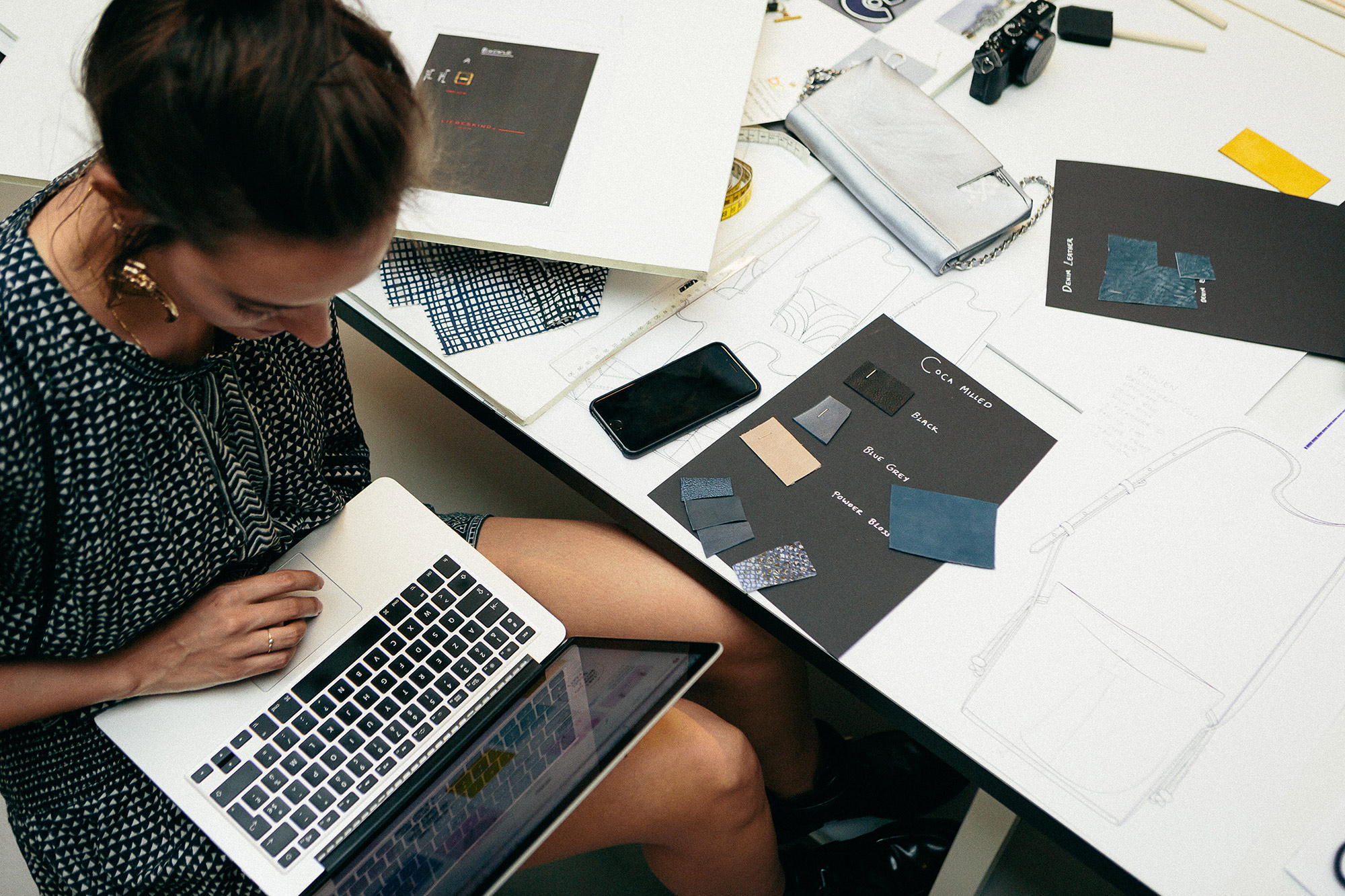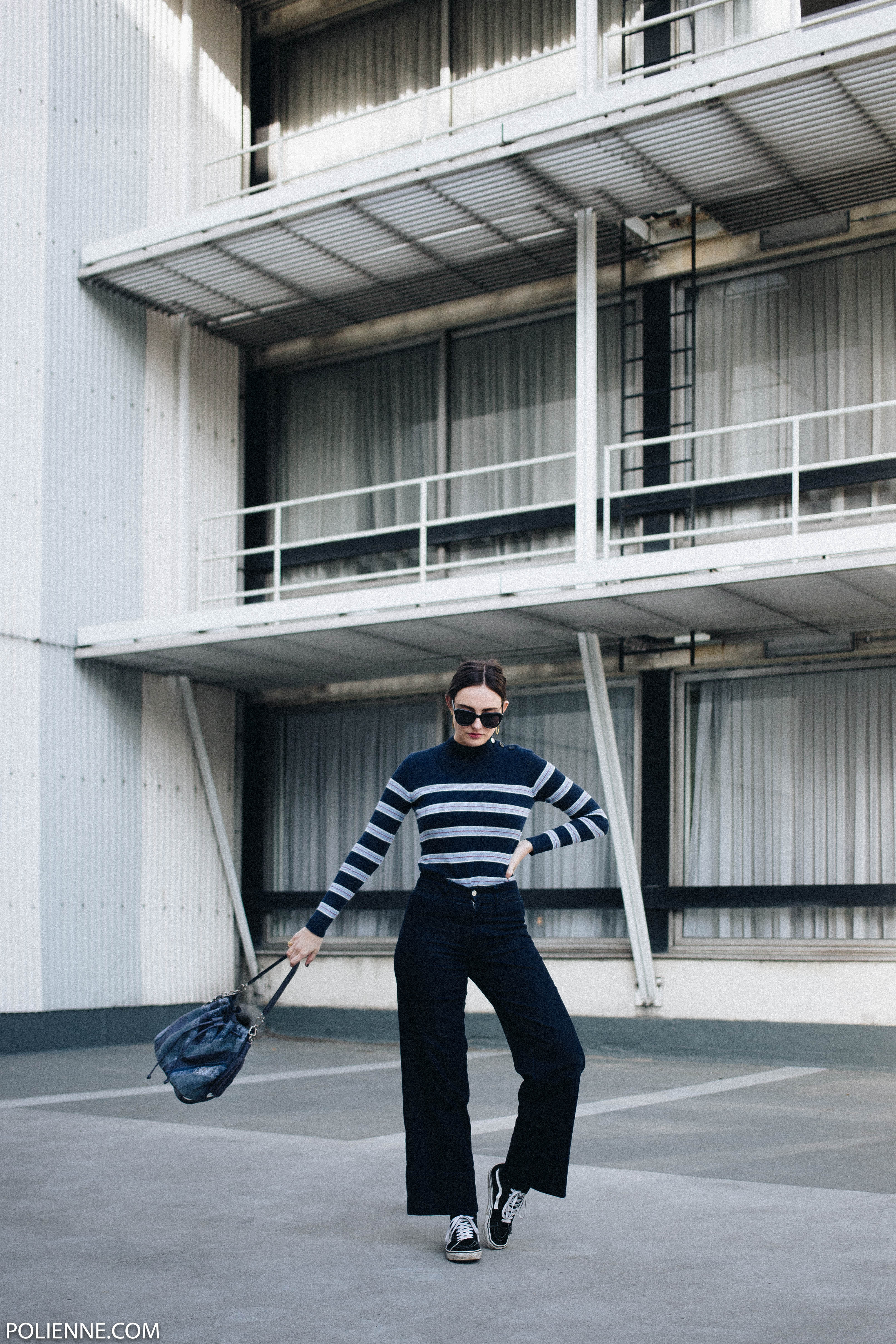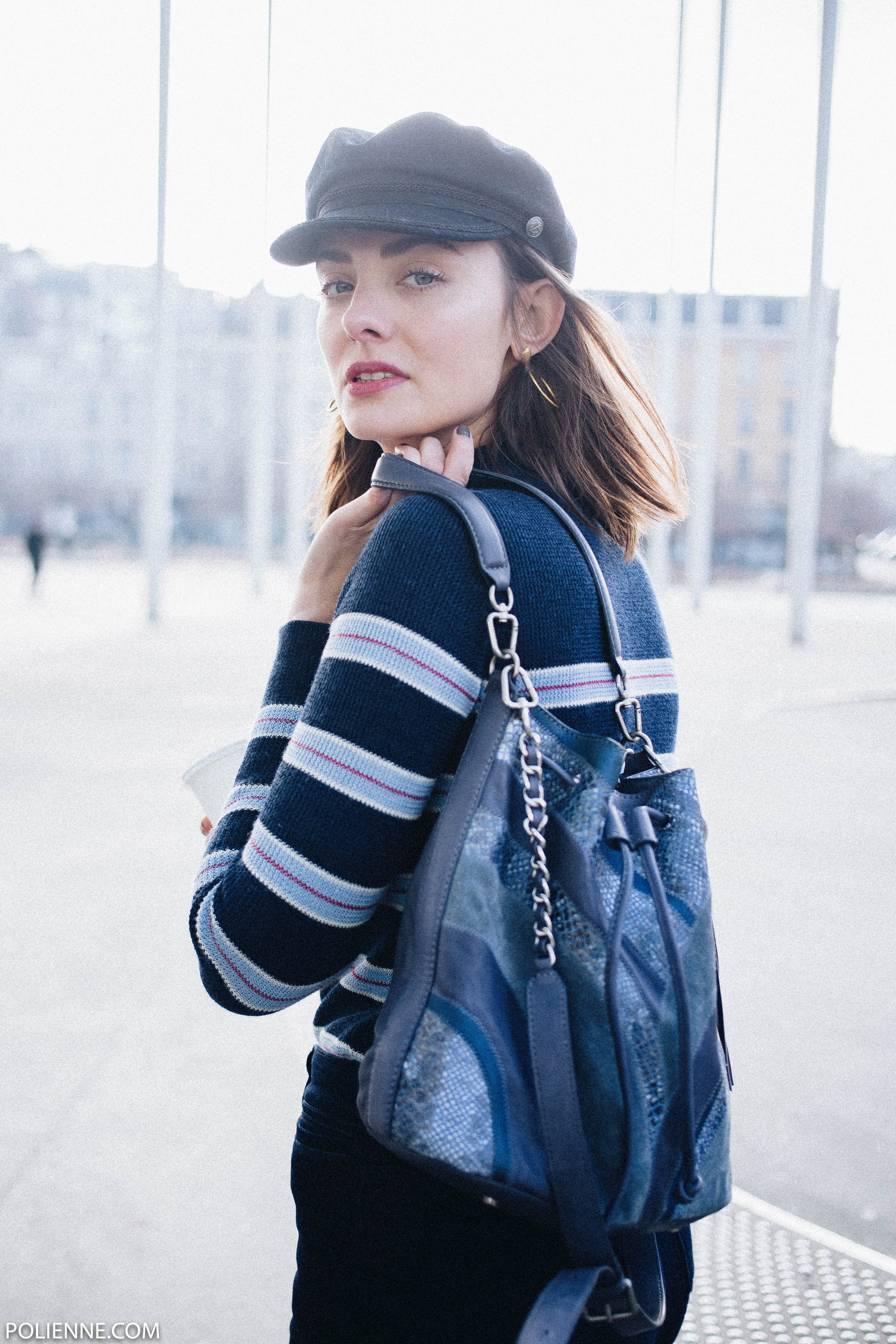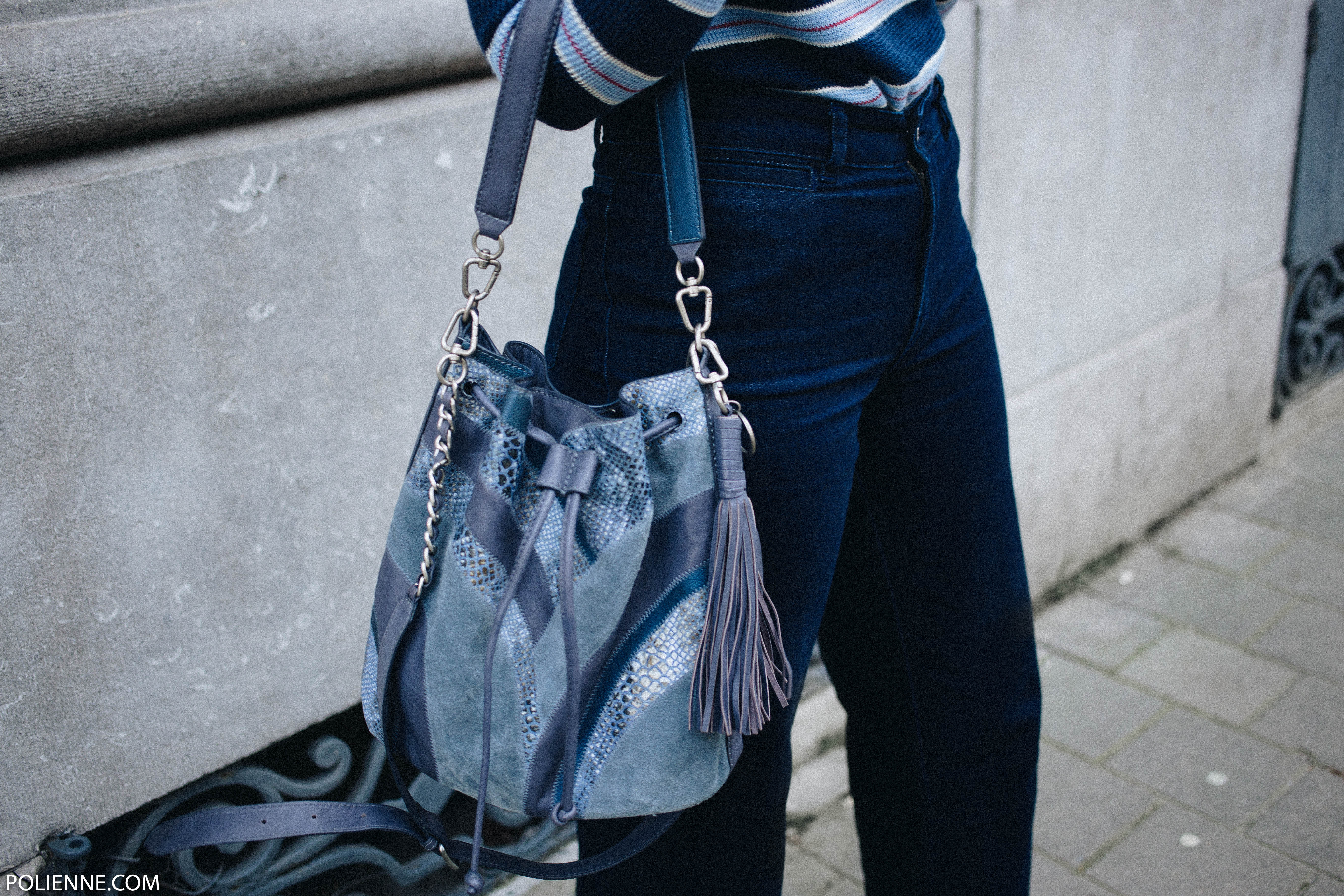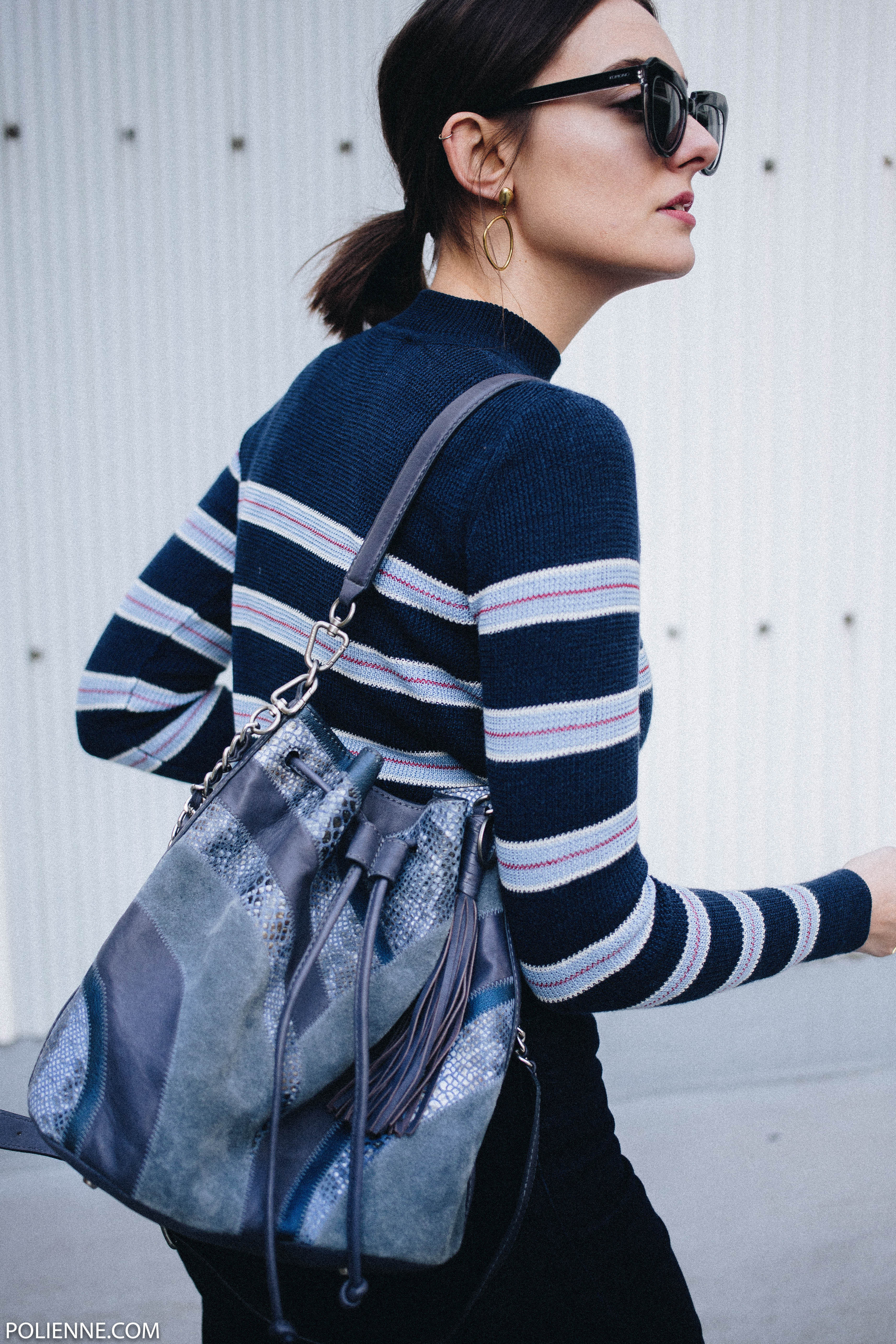 LIEBESKIND knit, wide denim and my own designed bag / FIND IT HERE
Photos by Daan Schepers
This post was created in collaboration with LIEBESKIND. However, all words are my own and I only work with brands I really love and think you will too! Thank you for supporting the business that help bring fresh content to you every day and make Polienne possible.