Another throwback to New York with a simple but striking outfit that ticks all the city trip boxes!
When I'm preparing for a trip, the hardest part is probably packing my suitcase. I want to look fab (because yay fab outfits) but I also want to feel as comfortable as possible (because hours and hours of strolling around). My trip to New York last month was extremely short and with a fashion purpose, which forced me to carefully think through every outfit before packing. The good thing about this is that 1) you obviously look fab, and 2) people actually treat you different when you're not carrying a selfiestick and a map of the city.
Nothing wrong with selfiesticks and city maps of course, but if you want some extra tips on how to make city trip dressing a bit easier and more fashionable, you might want to scroll down 😉
My 3 most important tips:
Start from a warm, simple base and finish with some eye-catchers. I started from classy wool black trousers and an oversized hoodie with a cute longsleeve turtleneck underneath. Layering is key! The big eyecatcher here is of course the huge white faux fur coat that is so warm a scarf wasn't necessary. It's a chic, versatile statement piece that can perfectly transition to a cocktail night out too.
Yay for the ugly sneaker trend! Sounds obvious, but take your comfiest sneakers and rock them in any kind of outfit. My favourite way of wearing them is with a maxi dress (make sure to wear leggings underneath during Winter) but in this look they can properly shine because of the cropped trousers. Add colourful or printed socks for an extra touch of fun and warmth!
It's all in the accessories — as usual. Eye-catching jewelry immediately elevates every look, even if you're wearing a sweatshirt. I also thought about a fun statement bag that can be worn both during day and night. Avoid bags that are too big, as you'll stuff them with extra water bottles and umbrellas and gum and oh, we might need an extra pair of socks too, just to be sure. Smaller bags force you to be creative but are also way better for your back. Bum bags are a great option too!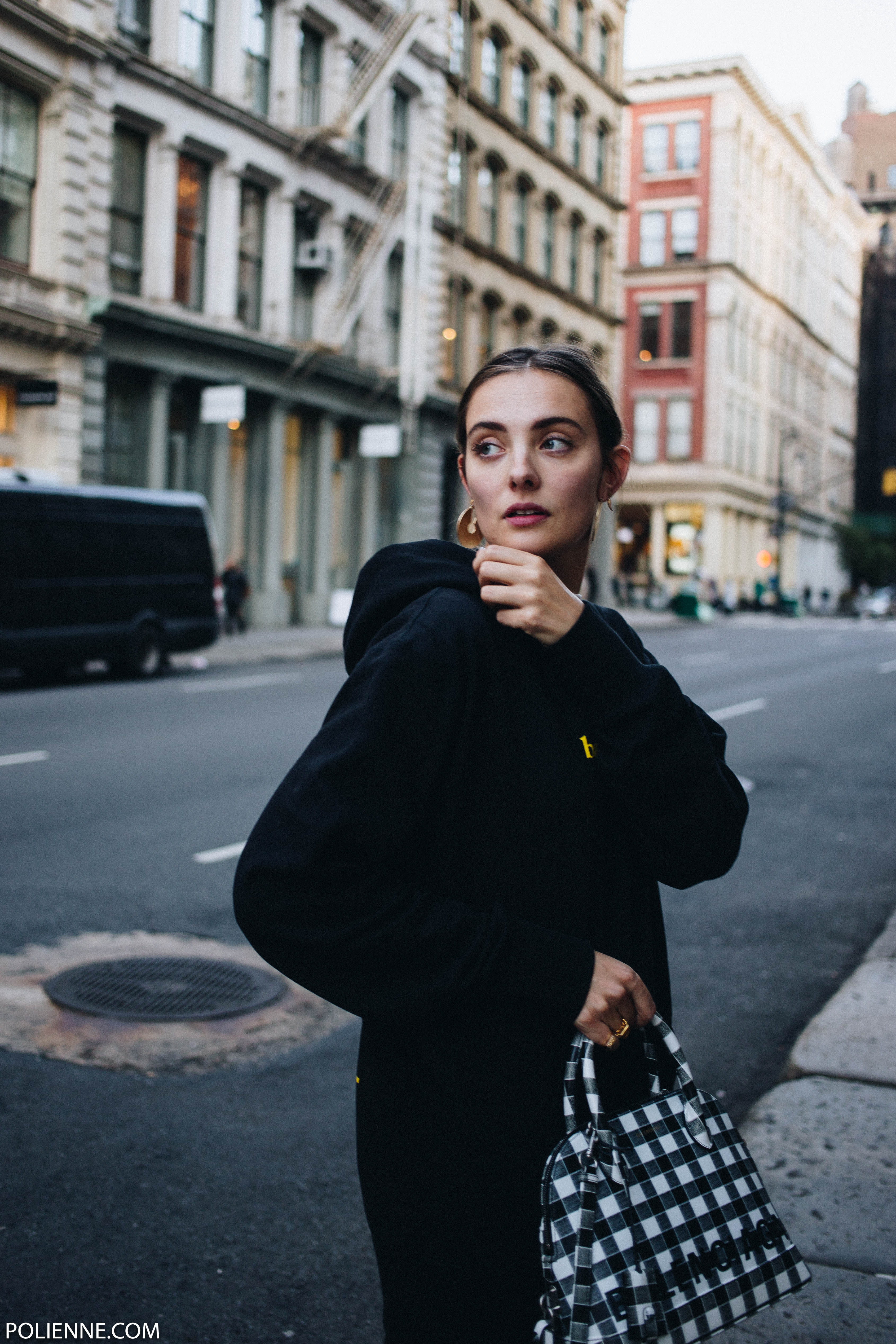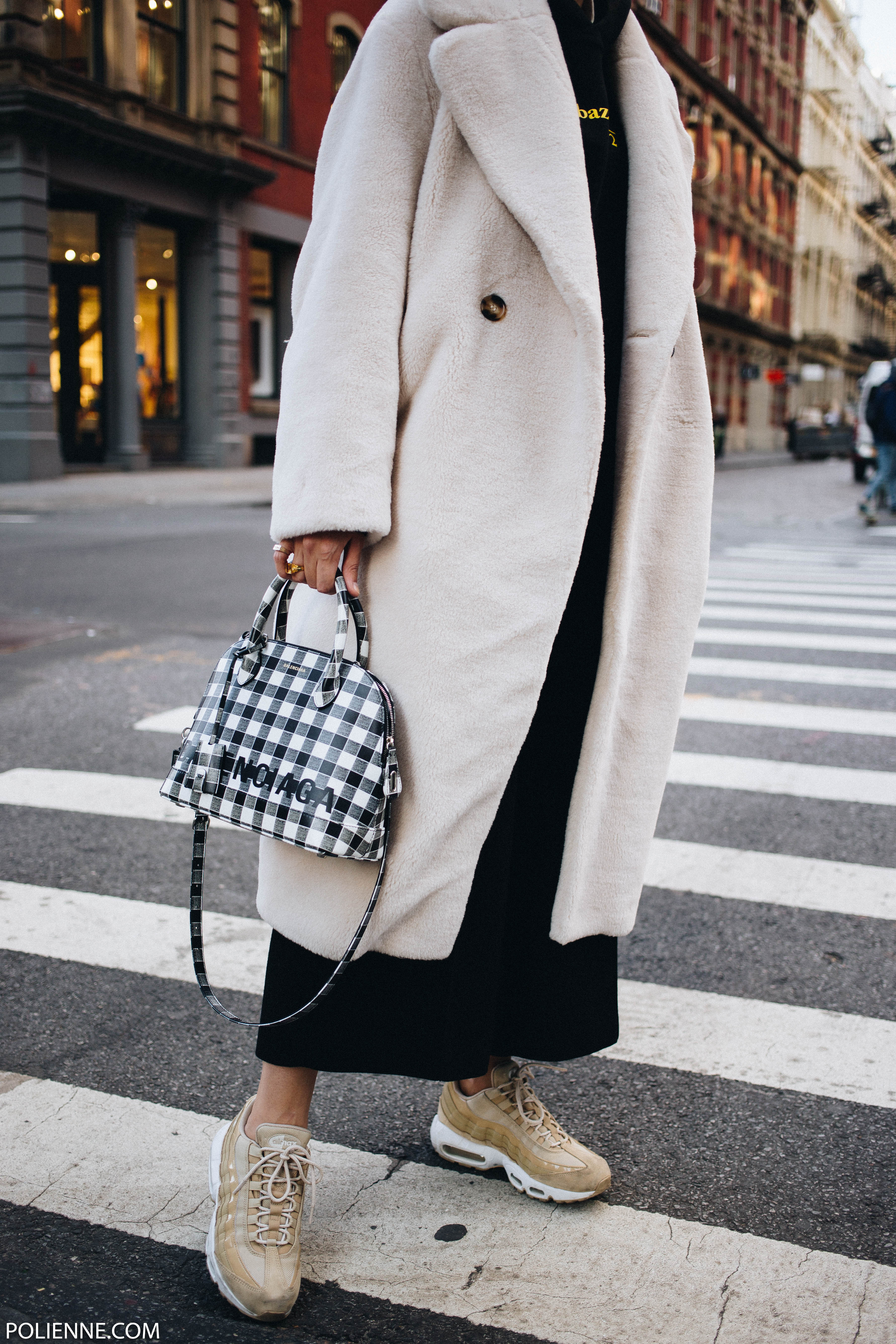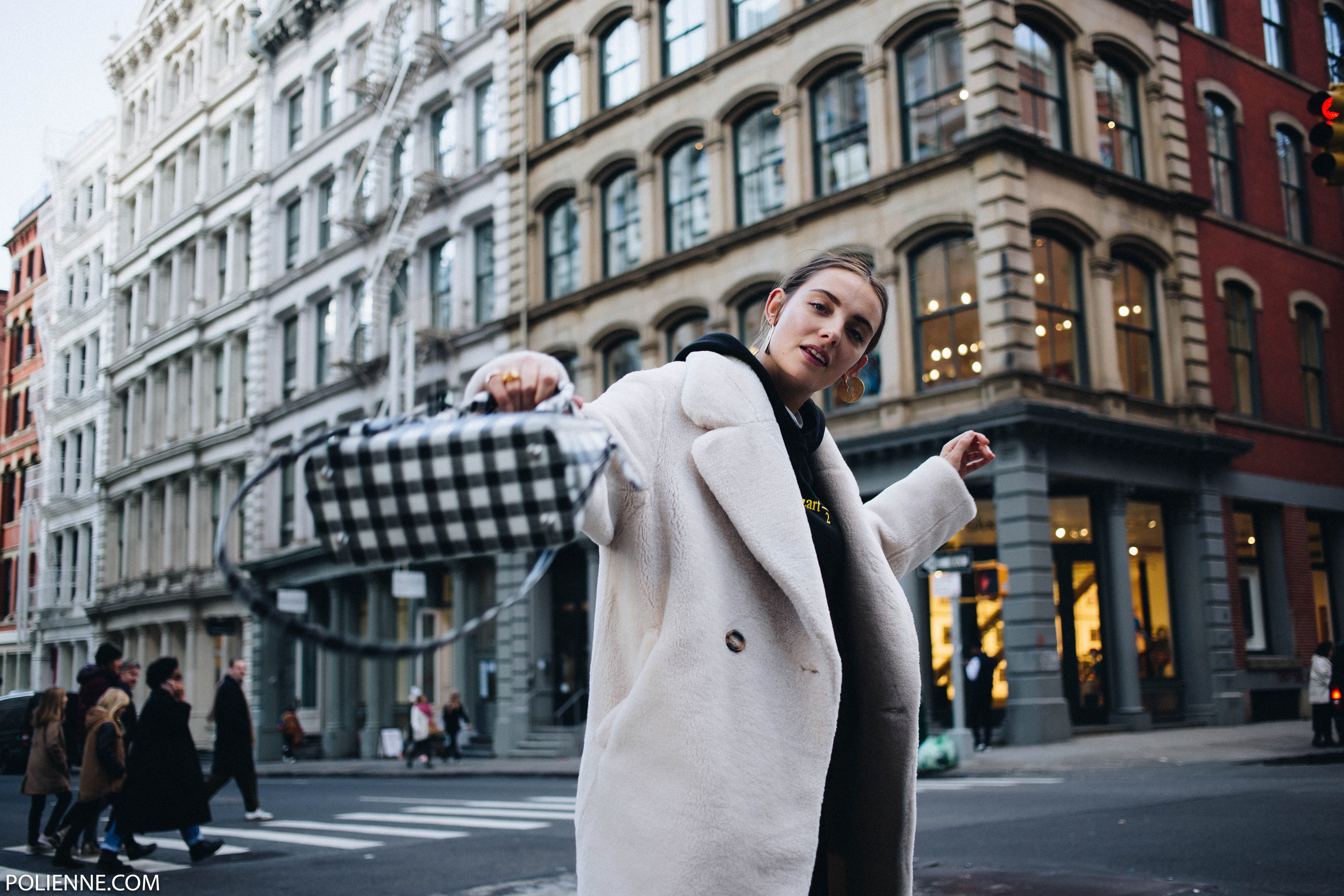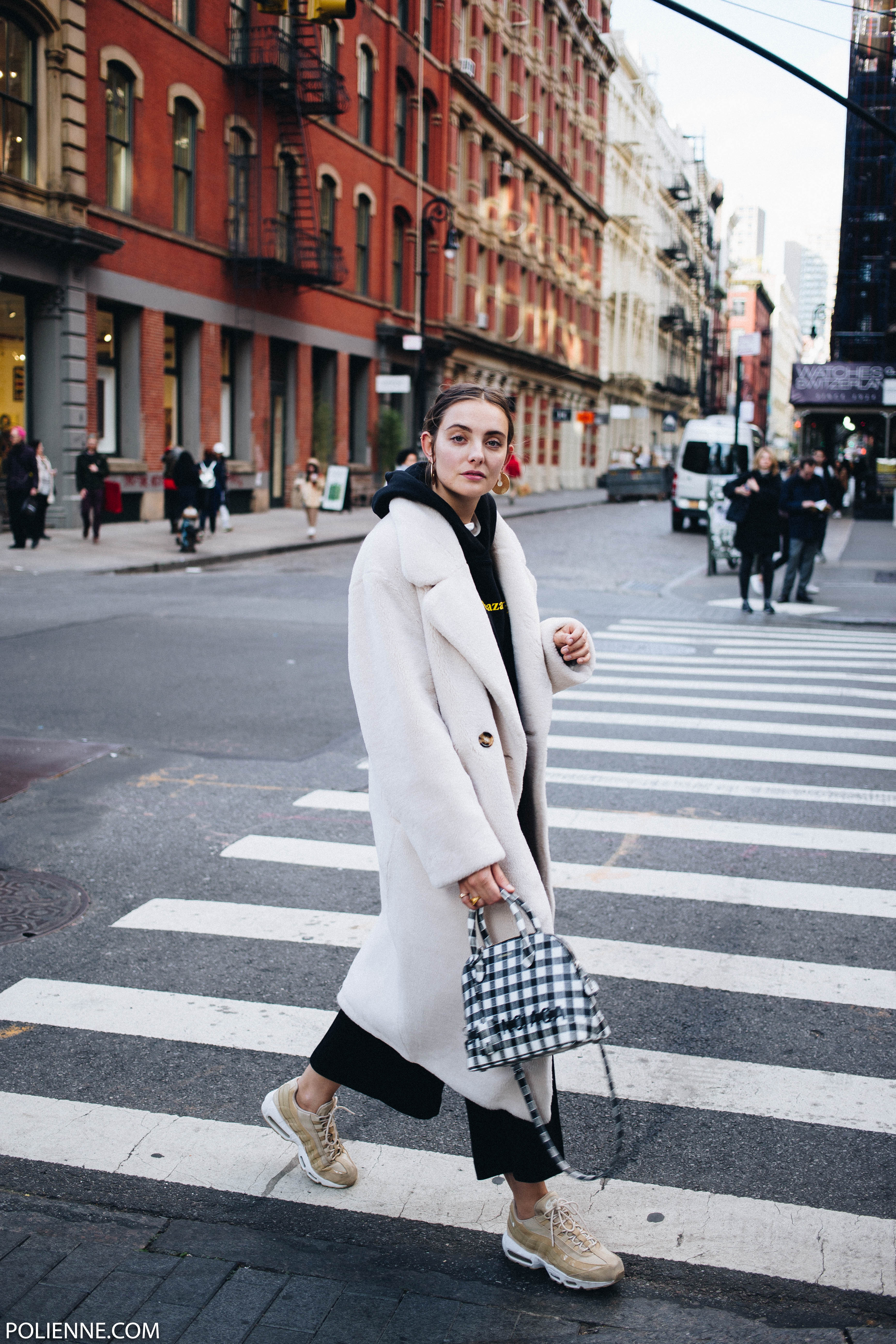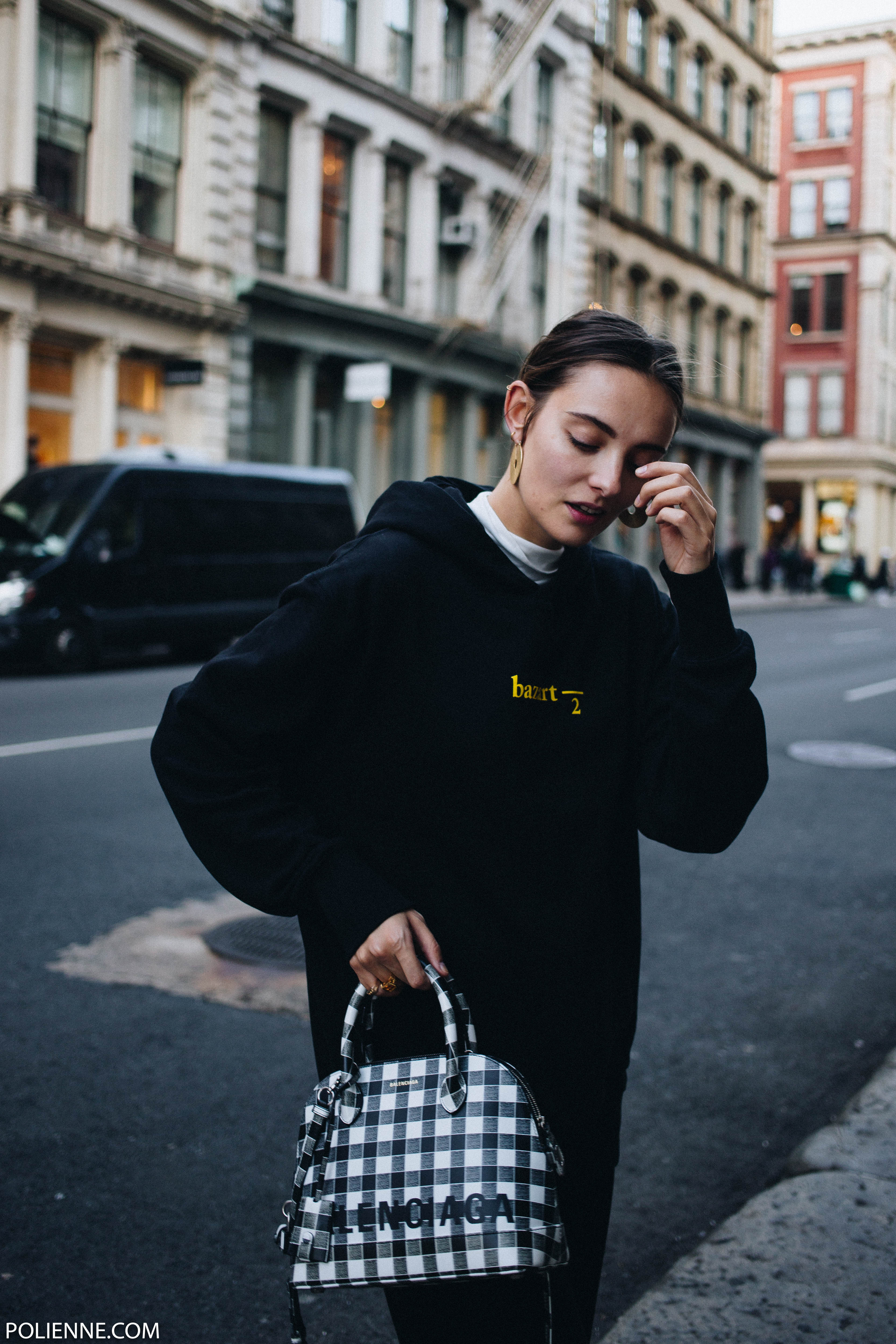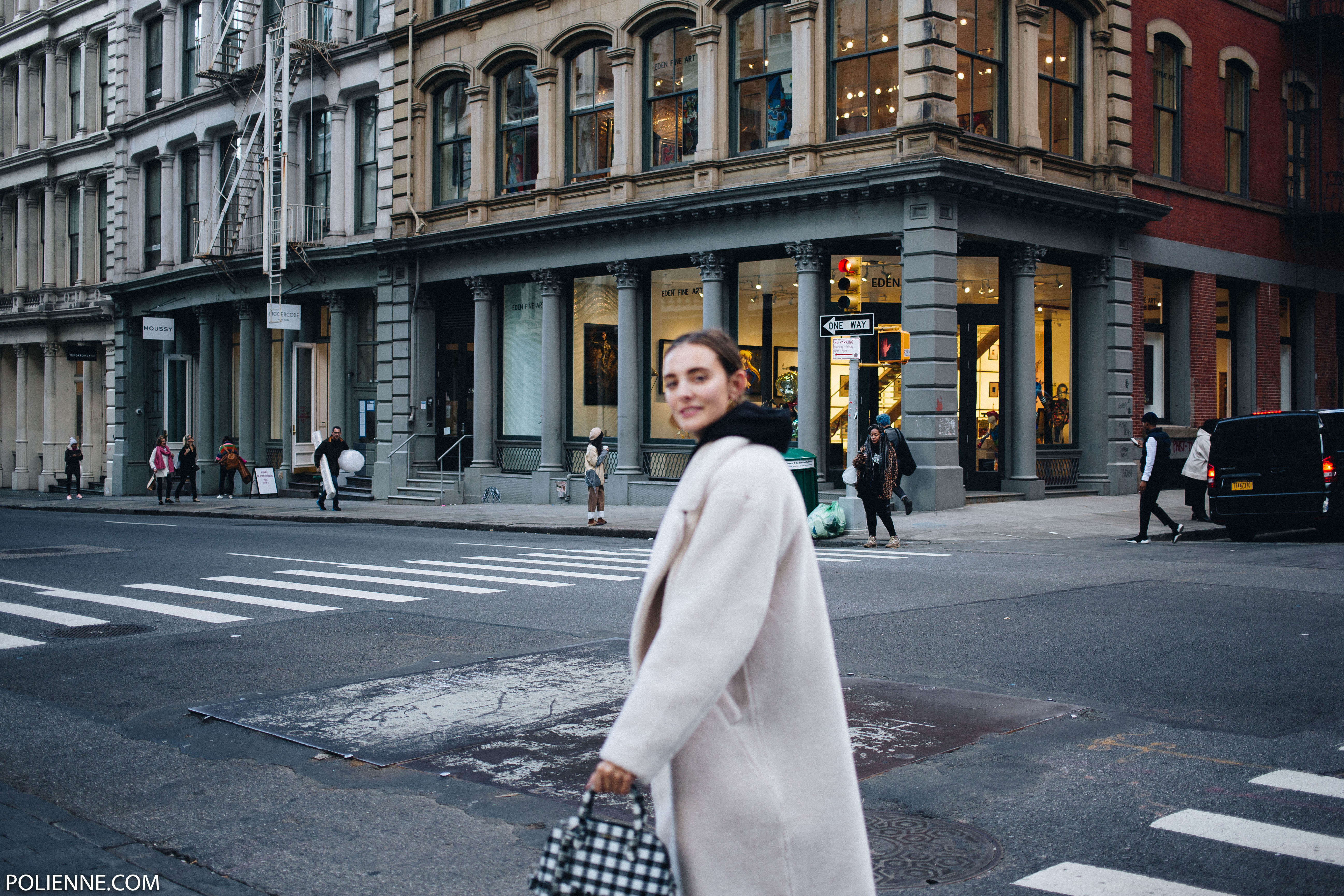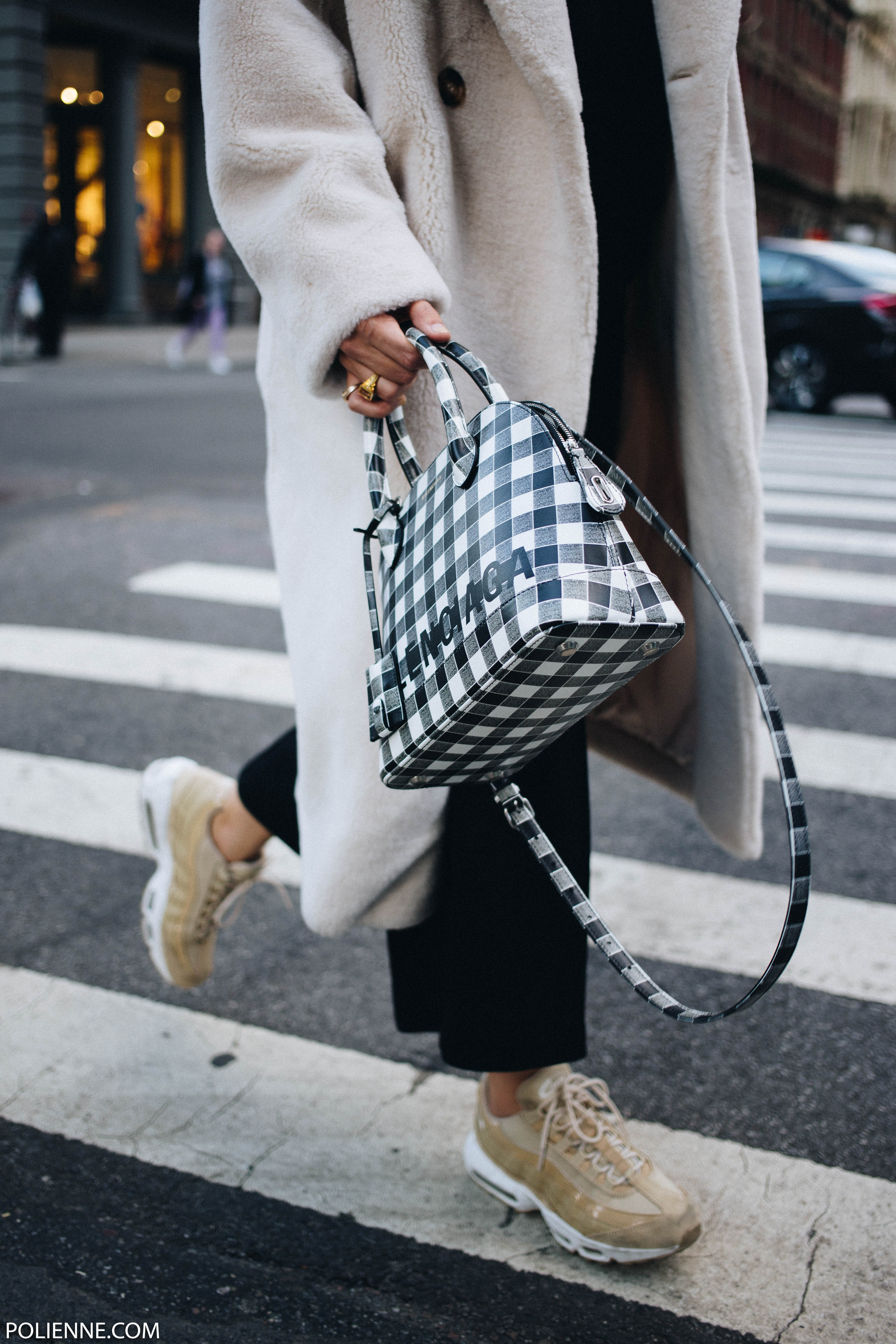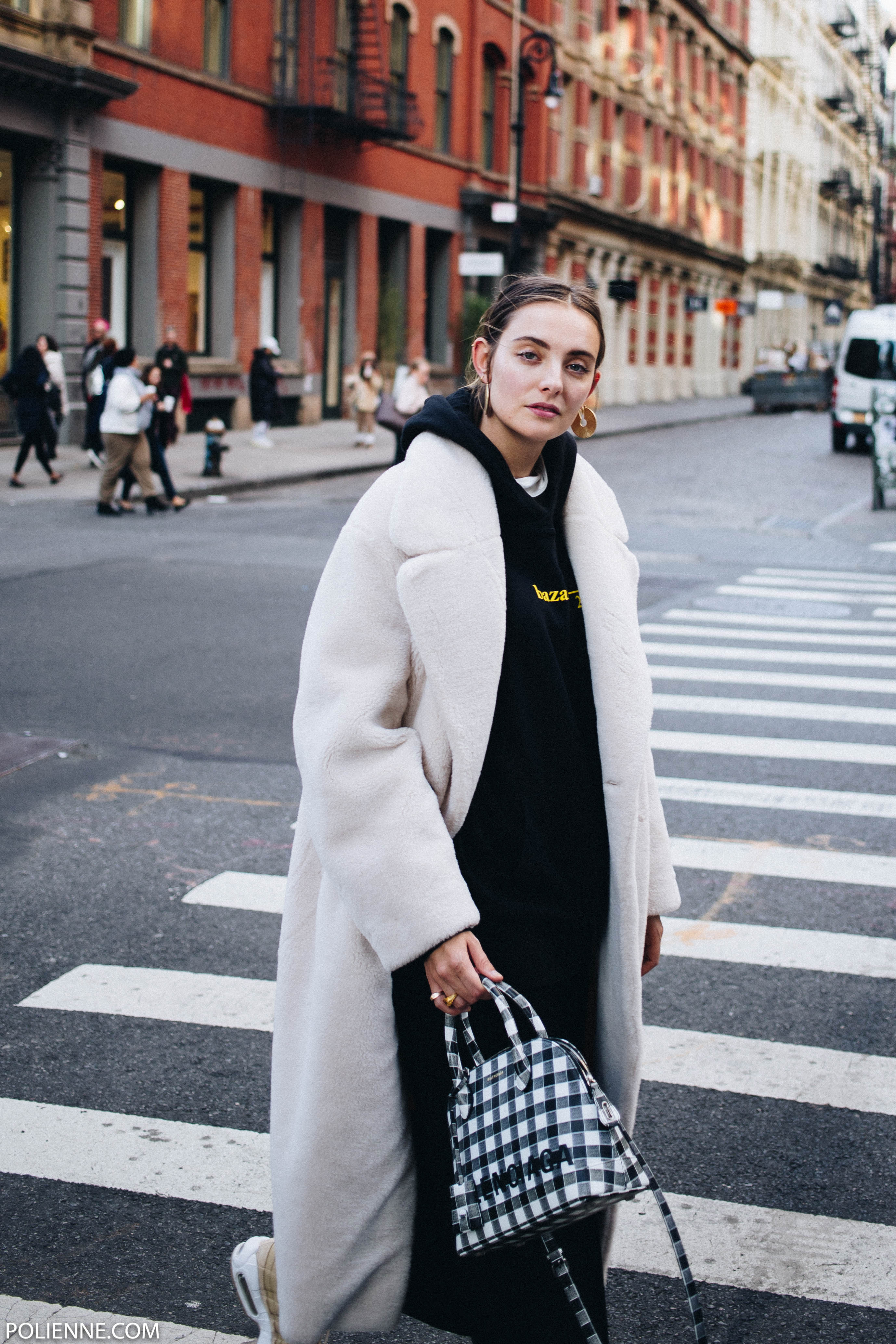 H&M faux fur coat & wool trousers (sale), BAZART merchandise hoodie, NIKE sneakers, BALENCIAGA bag (through Sevens Gent), VILA earrings, DIAMANTI PER TUTTI jewelry
That's it! What are your best tips to not look like an obvious tourist when traveling?