When looking at my two previous "wishlisted" posts, this look perfectly reflects my current taste in Autumn dressing. Think chunky fabrics, sleek shapes and rich colours. And this then seamlessly brings us to H&M Studio!
The H&M Studio collection that launches twice a year is always one to look forward to. This time my beloved high street label was inspired by David Lynch' iconic Twin Peaks, and although I haven't seen the series myself, I get the odd, soft nostalgic kind of vibe that you notice in the different looks. There's even a touch of contemporary 50s to be found in some pieces!
As usual, I selected my favourite outfits to share with you! Let's kick off with outfit number 1 today, featuring a high neck collar knit, structured wool A-line skirt and the most badass Western-like boots you've ever seen. Simple, but so striking. And that's the red line in this entire collection!
There's coming up more soon, but let's take a look at this one first: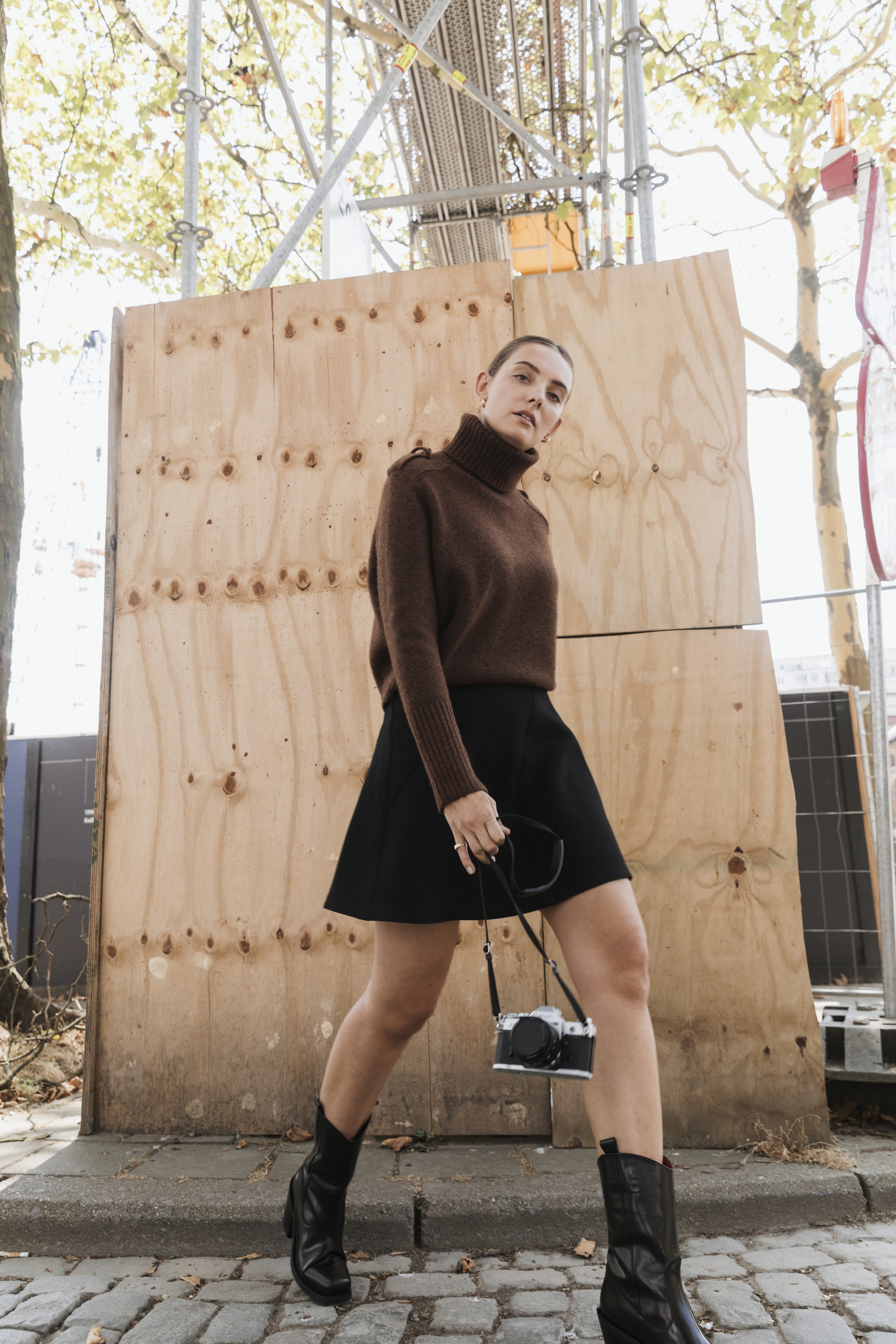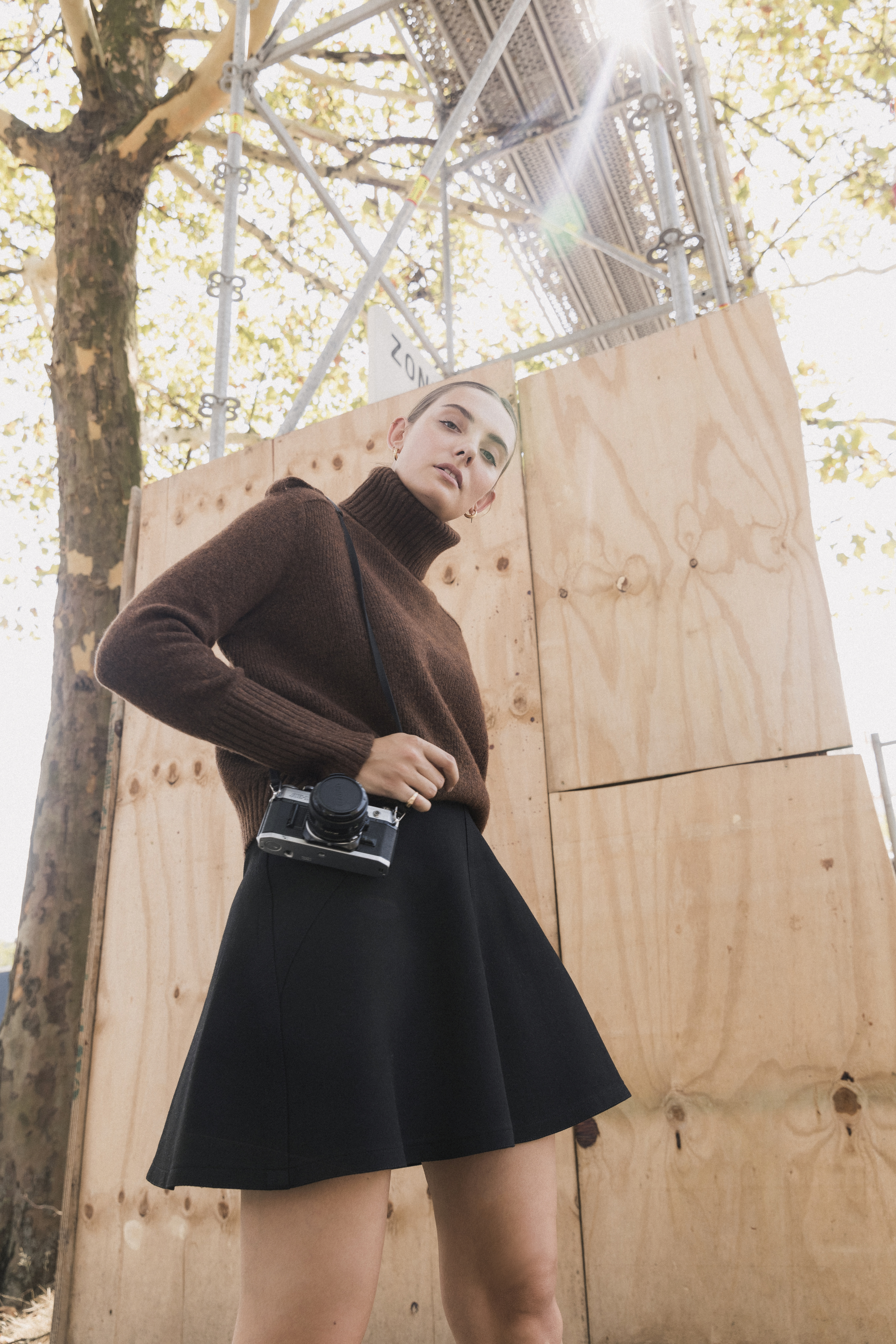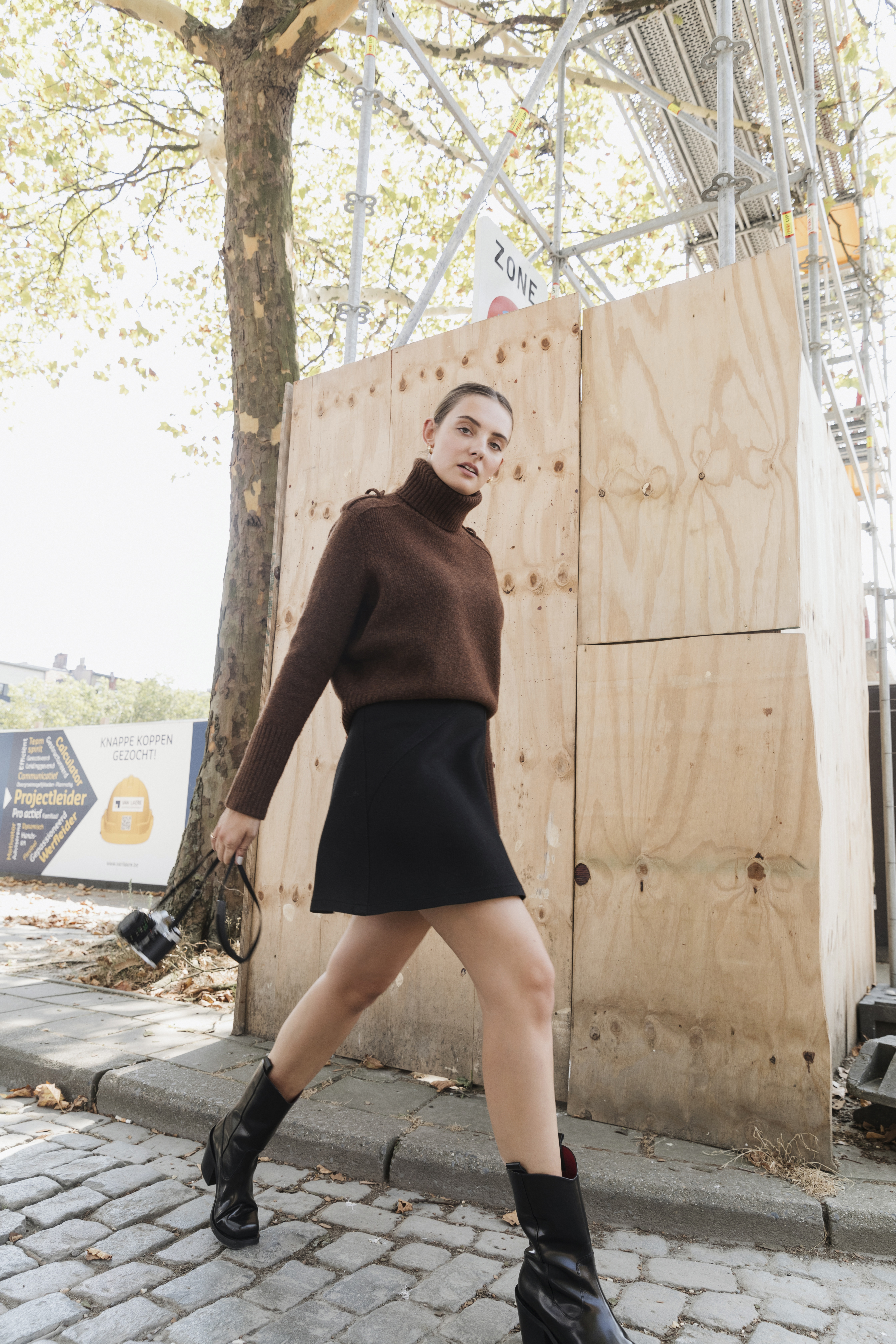 All clothes by H&M Studio collection, for sale in selected stores & online from September 6!
Photography by Felicia Van Ham, make-up and hair by Kim Theylaert, production by Matthieu Colpaert, styling & modeling by myself
This editorial was created in collaboration with H&M. However, all words are my own and I only work with brands I personally really love and think you will too! Thank you for supporting the business that helps to bring fresh content to you every day and make Polienne possible.