This outfit is actually pretty weather-appropriate for Seville right now! You've seen this look popping by in my Polienne Around The Clock post last week, and I thought you might like a full outfit post. When I got this Soaked In Luxury shirt dress in the mail earlier, I was a bit scared of its see-through-ness, until I figured that I could easily just wear it as a regular shirt! I mean, this look would be PRETTY naked to walk around in Antwerp town, so everything is toned down by adding this cool breezy and especially covering maxi shirt.
Anyways, as you know by now I'm currently enjoying the sun in Seville! I desperately needed a break and asked my mom if she'd come along for a 4-day getaway. We're having plenty of fun together, visiting historical stuff, drinking sangria underneath an umbrella and reading loads of books. There's probably still a post coming up later on this weekend, but if Spanish internet says no, then see you after my trip!
Adios!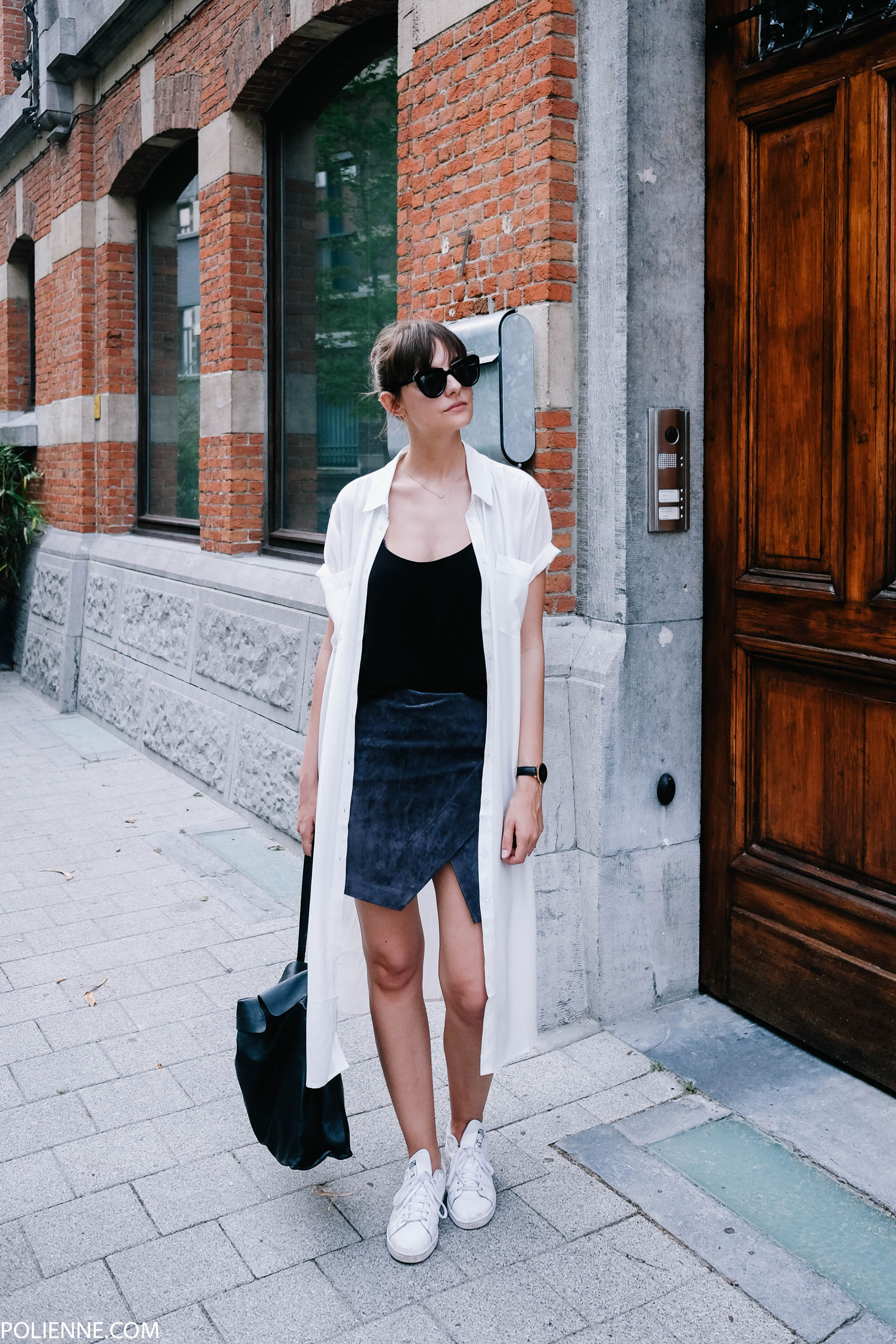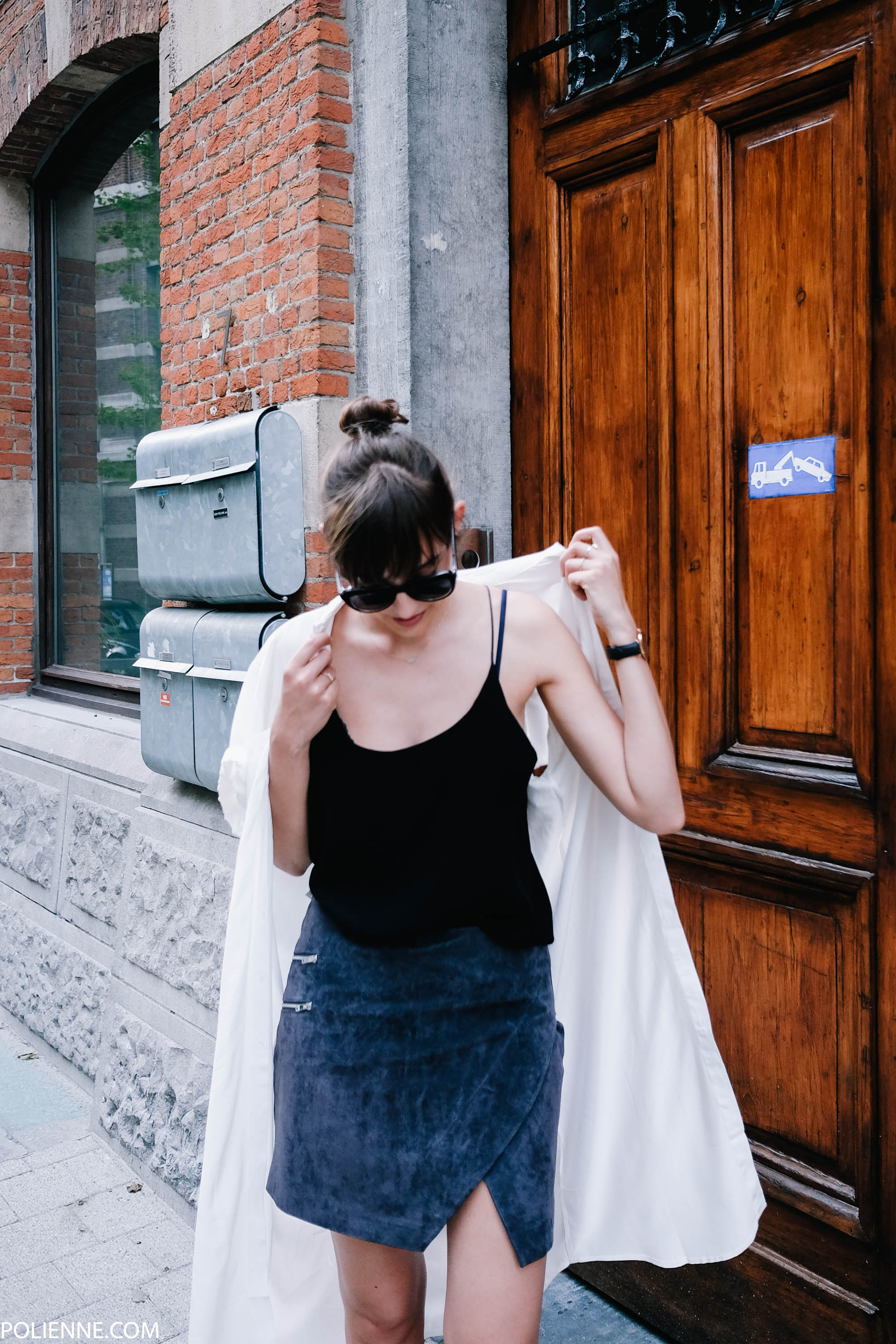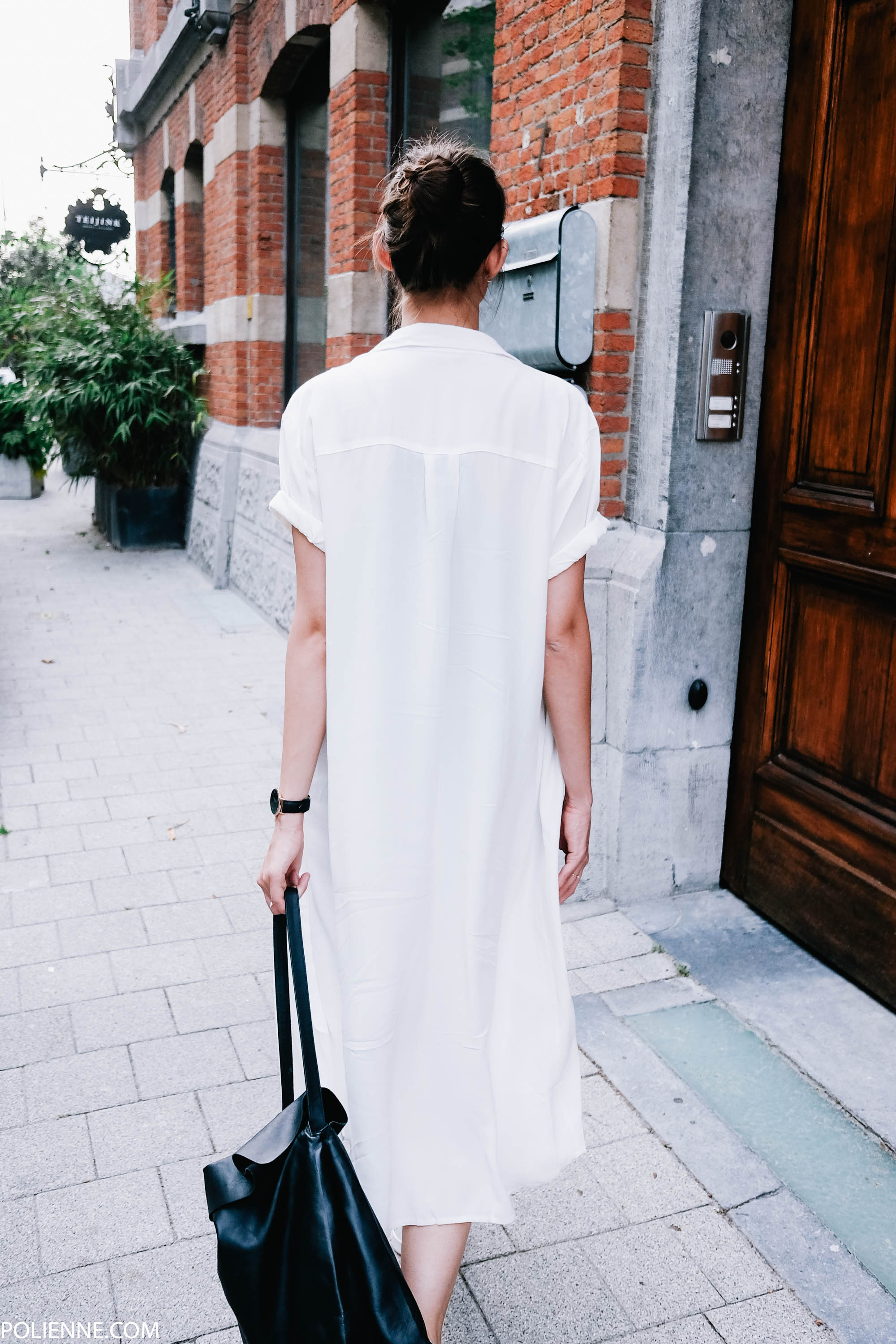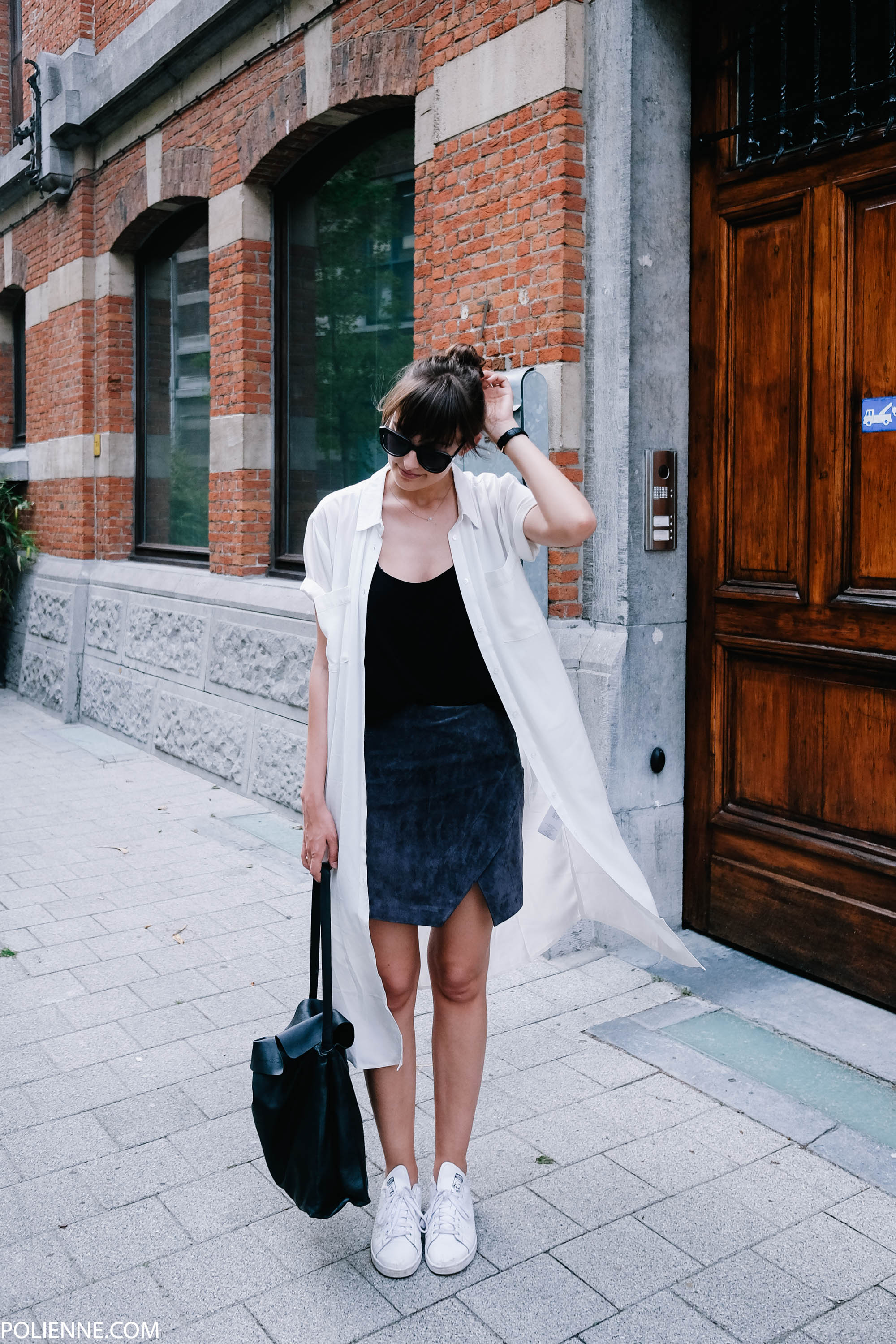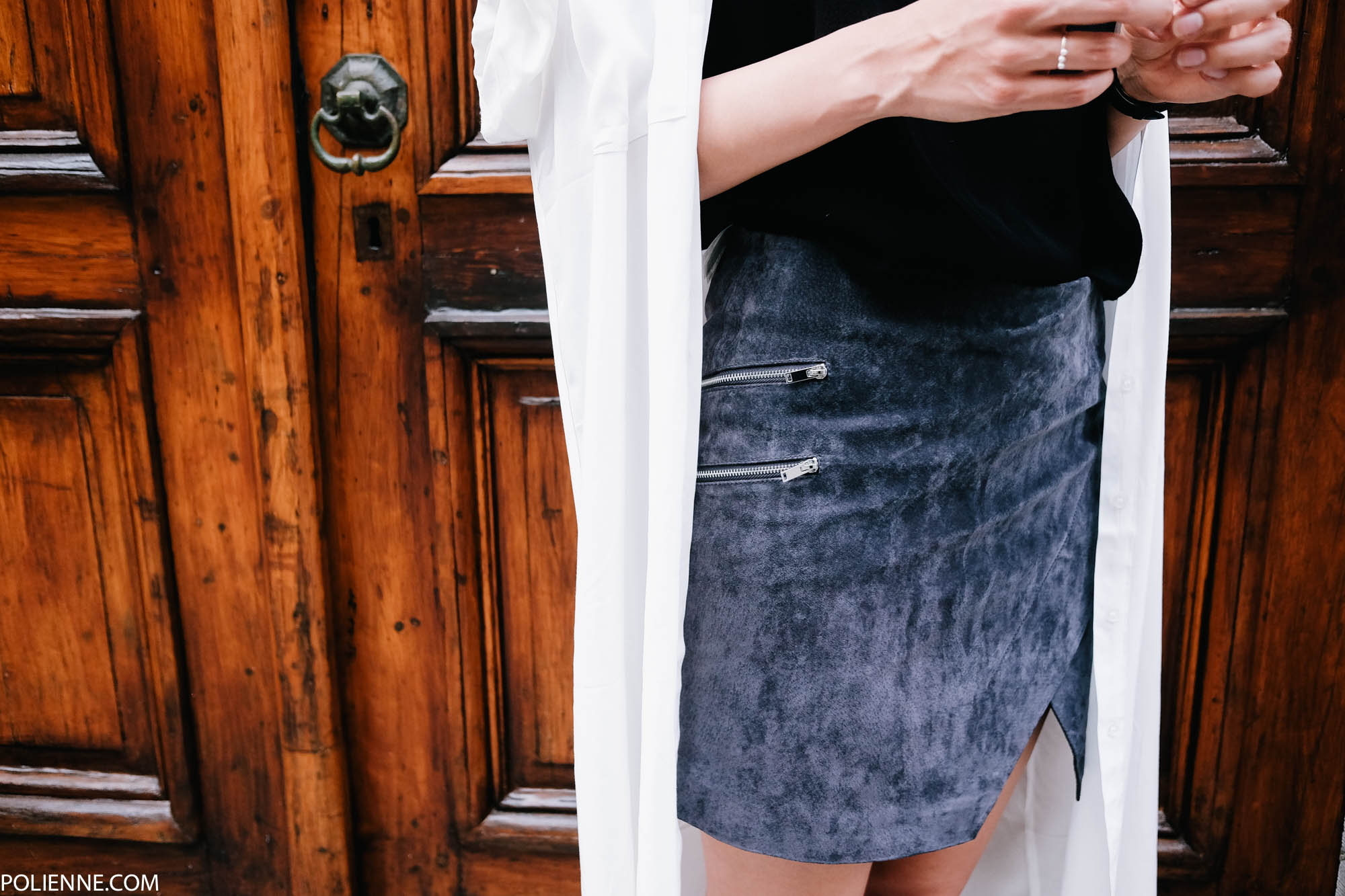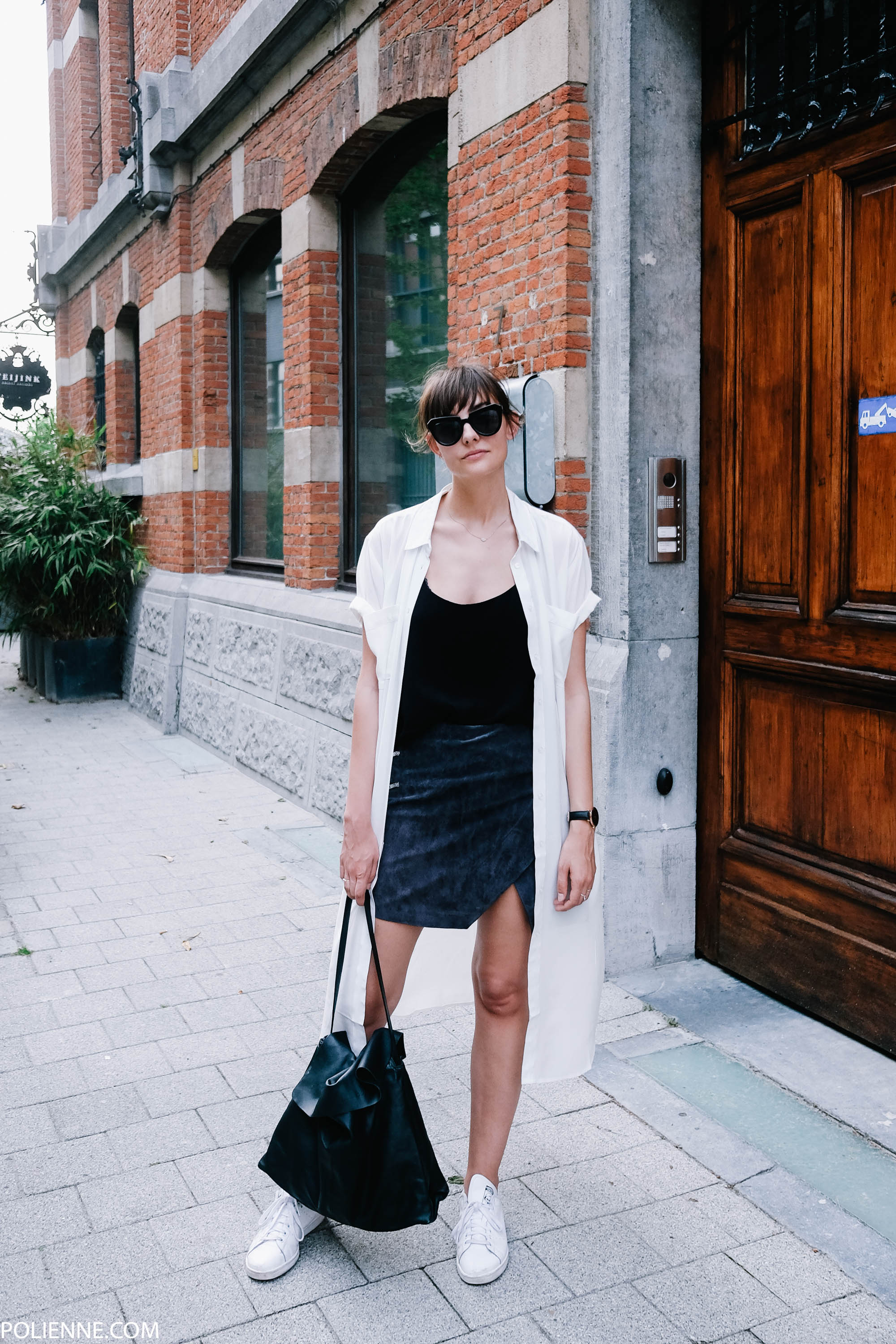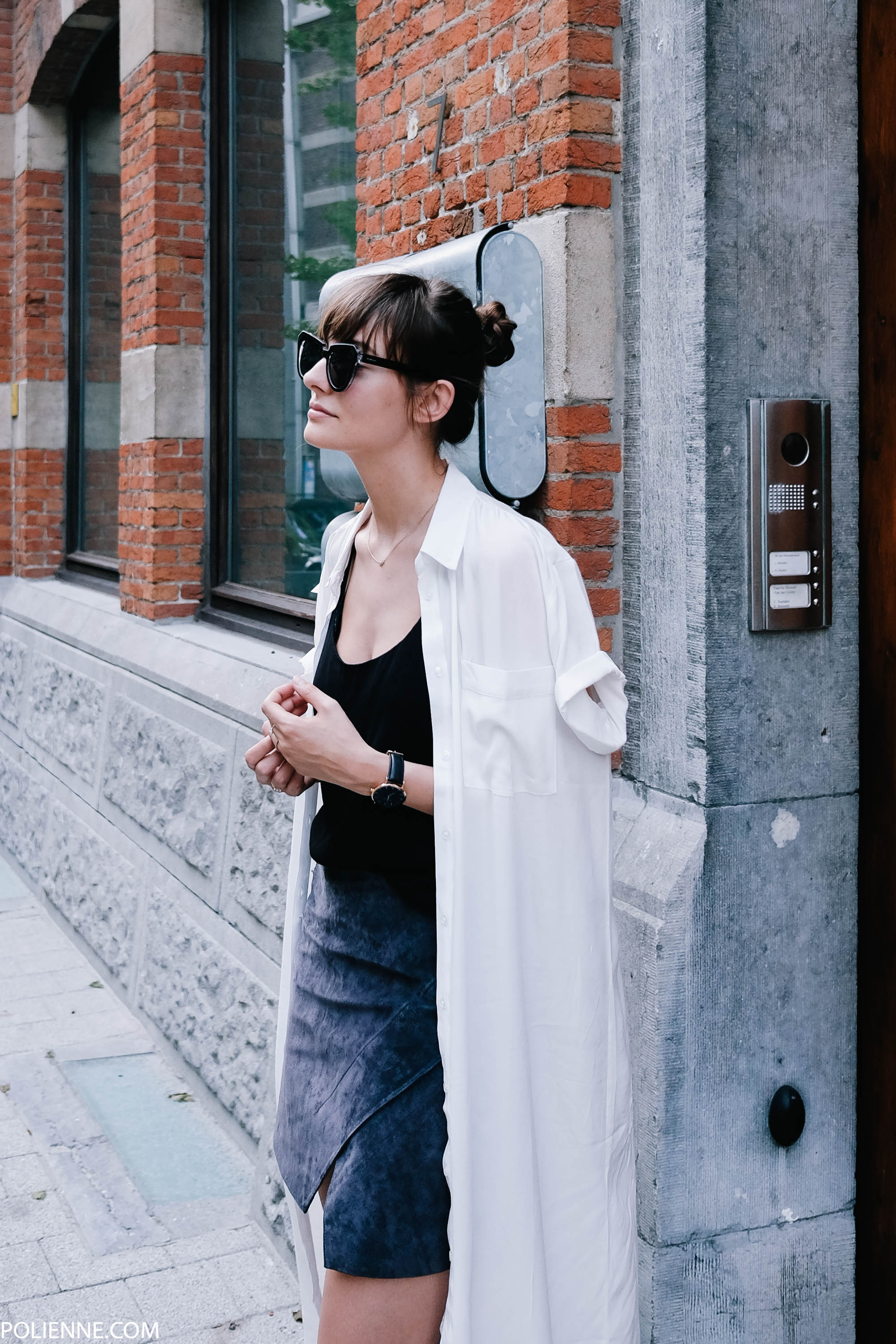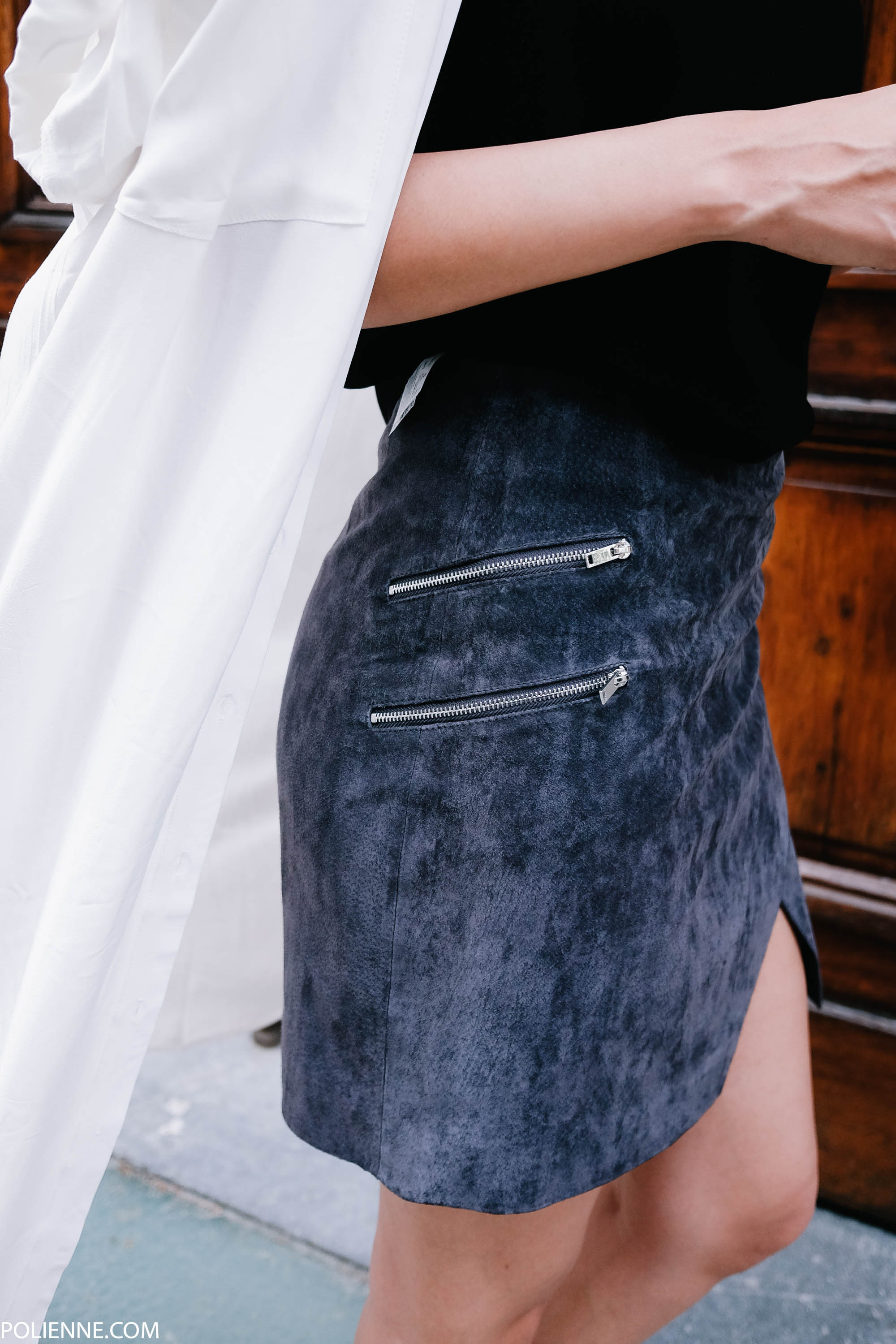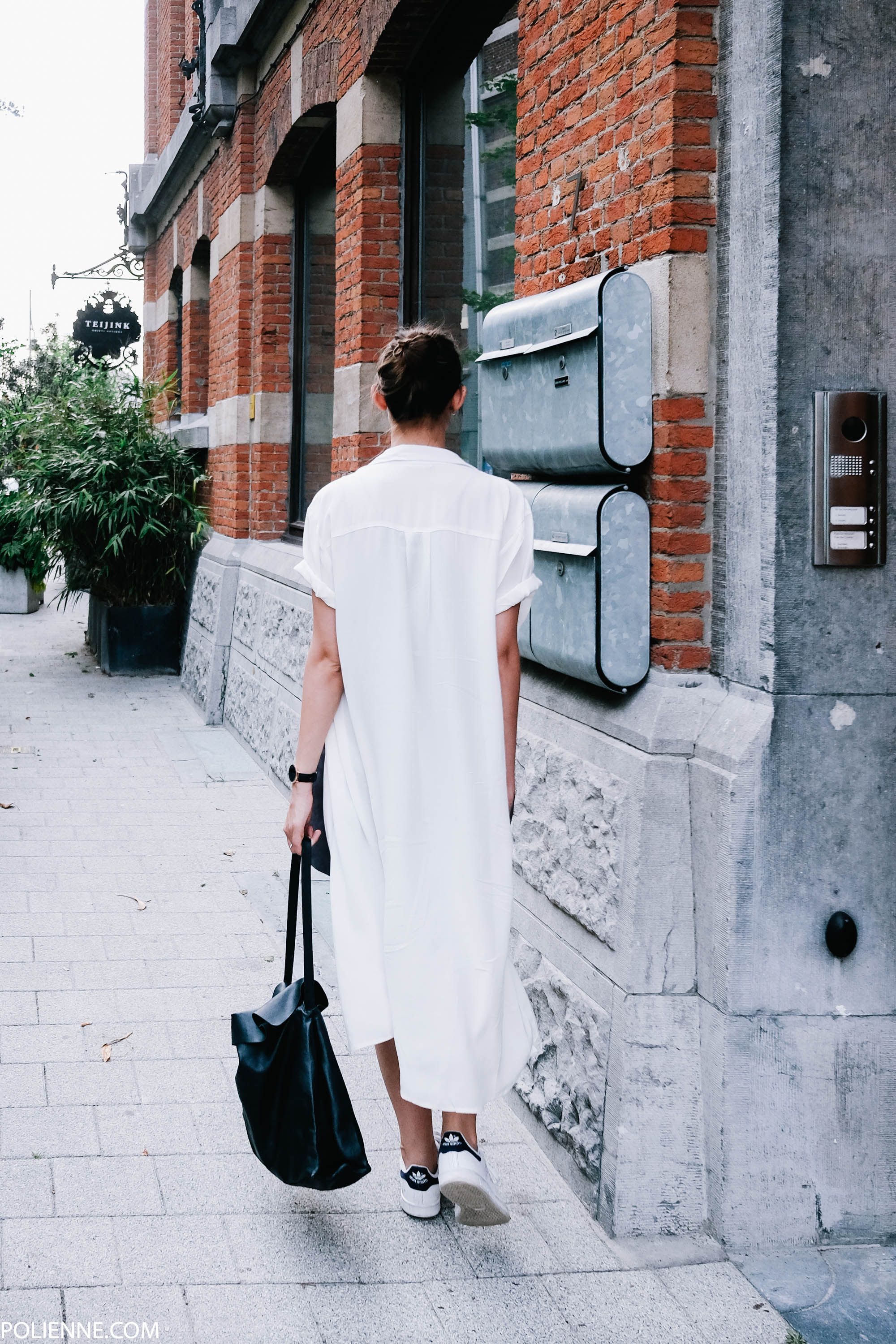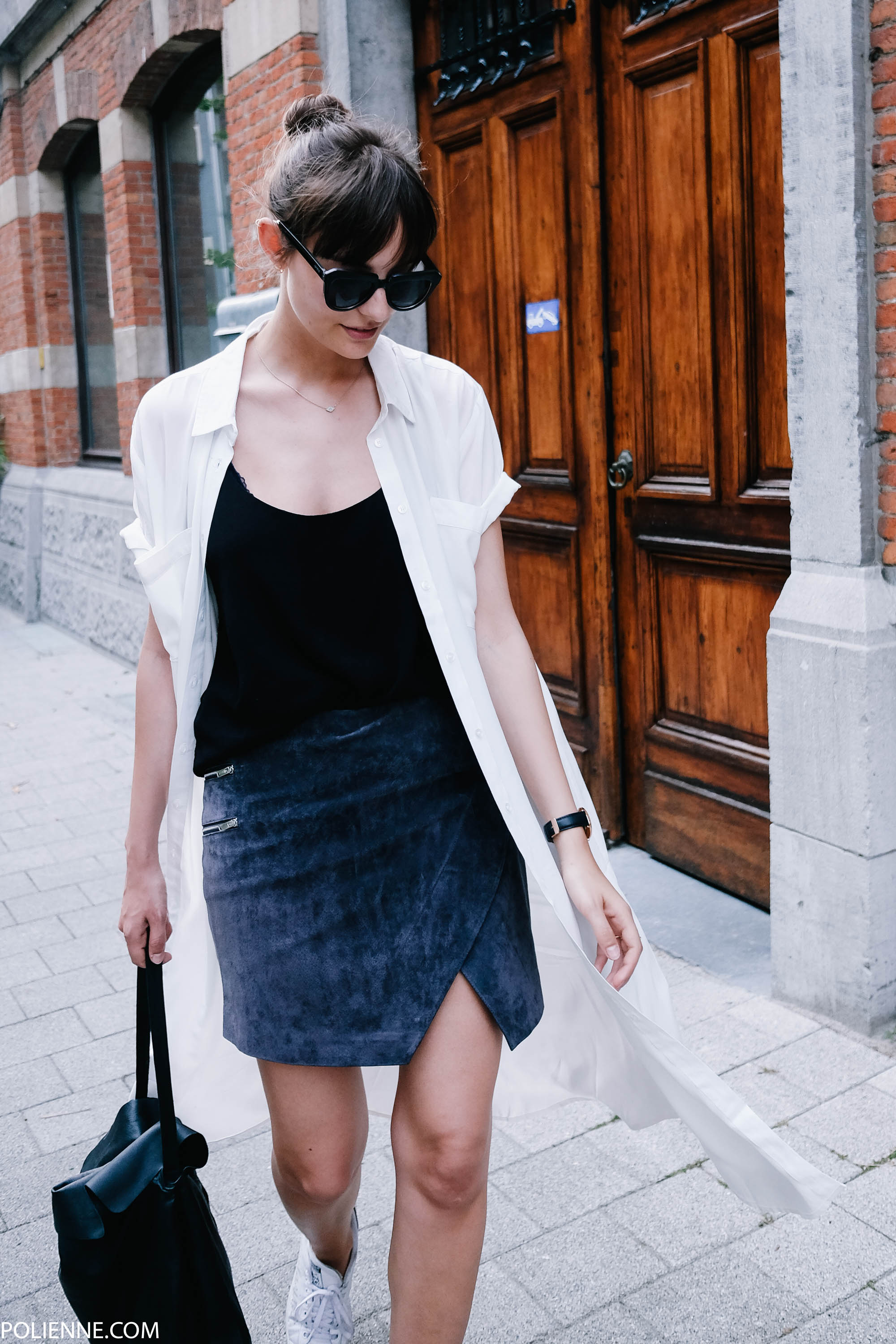 SOAKED IN LUXURY shirt dress, VILA c/o suede skirt (in store July 2016), H&M top, ADIDAS sneakers, KOMONO c/o sunglasses, AMERICAN VINTAGE bag
Photos by Lisa M.