Remember when we had a few LOVELY sunny Spring days last week? Whenever the sun comes peeping out on those first warm days of the season, I always resort to some good old denim because I don't know about you guys, but I'm NOT ready to show lots of pale bare skin yet!
Anyway, it was time to finally properly show you my customized Levi's jacket that I got in Berlin. I had Mercy embroidered in pink on the back and decided on a cute star on the sleeve! Squad member Lisa decorated her sheep trucker jacket with a classic David Lynch quote, Fire walk with me, while Robin featured another favourite song of mine, Space Monkey. Maybe I should show you their results too! Anyone up for it?
PS: bubblegum pink Dr. Martens are LIFE.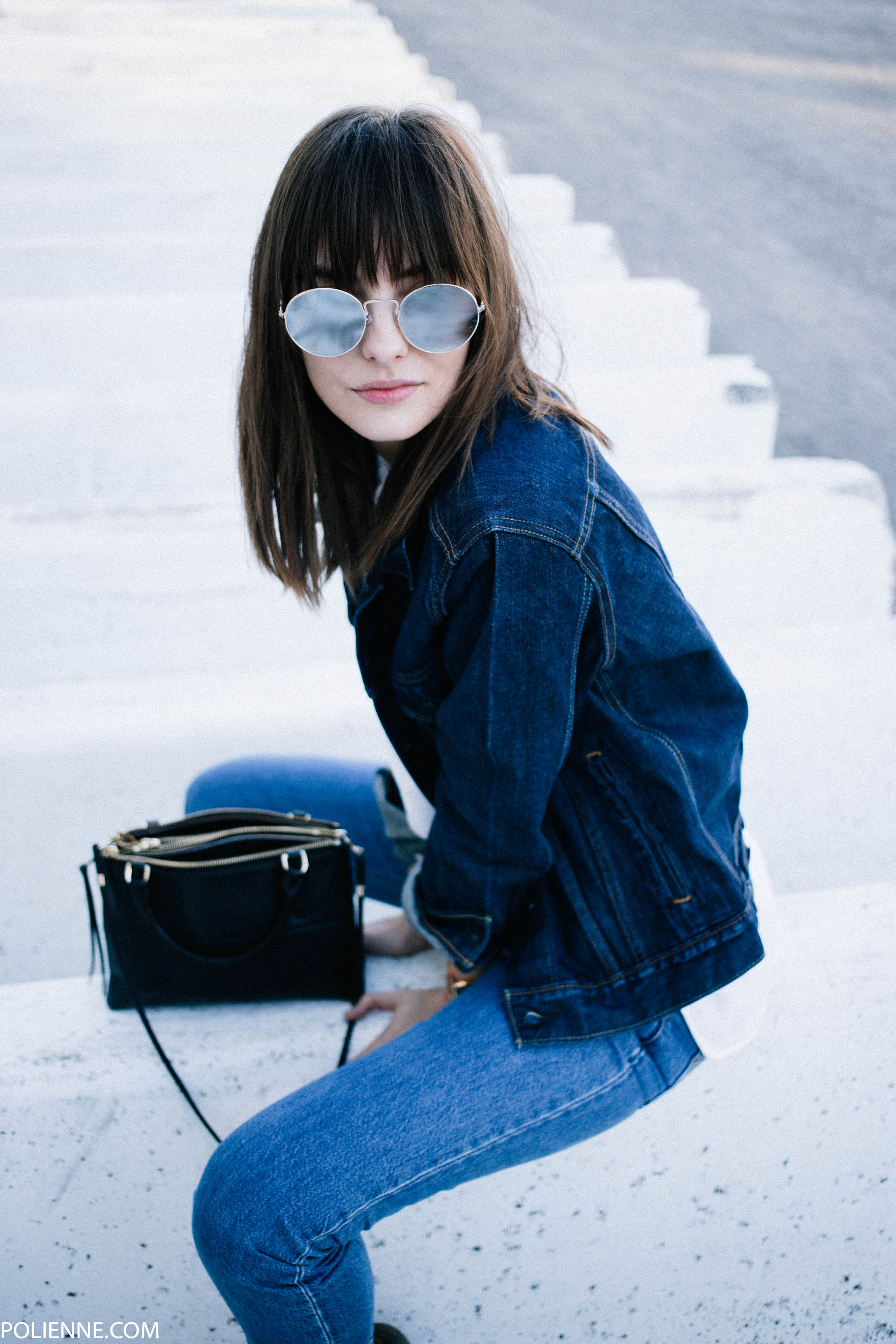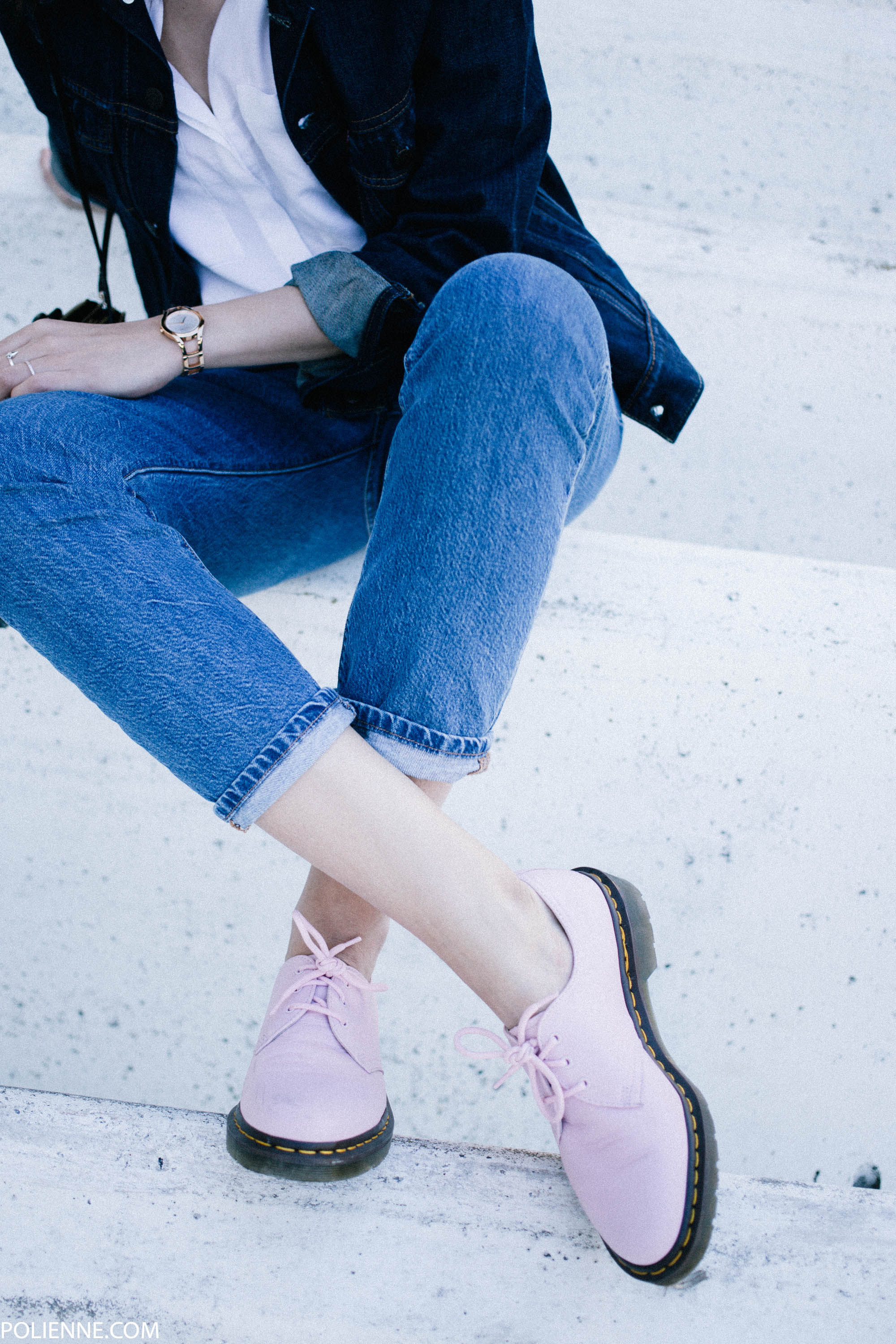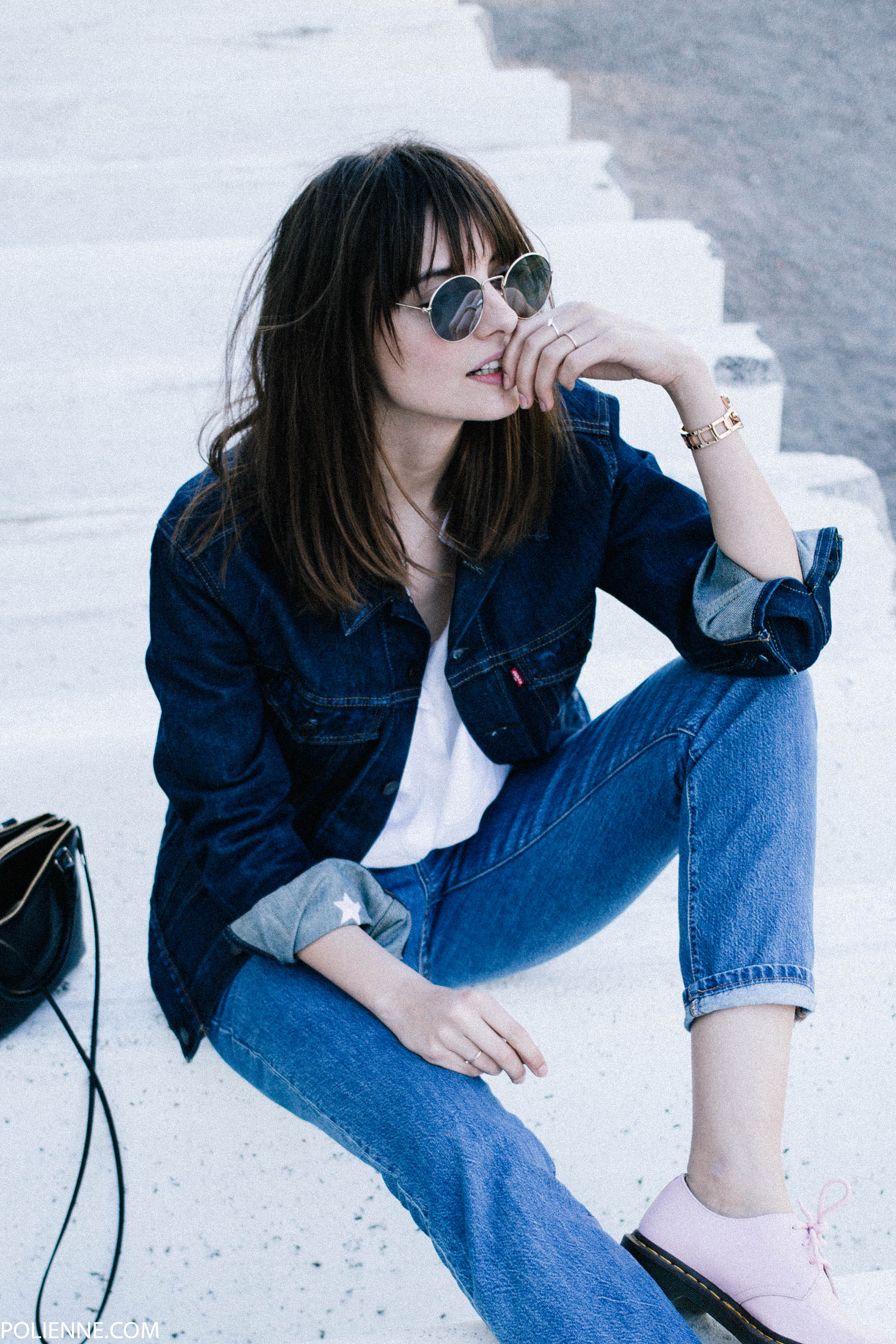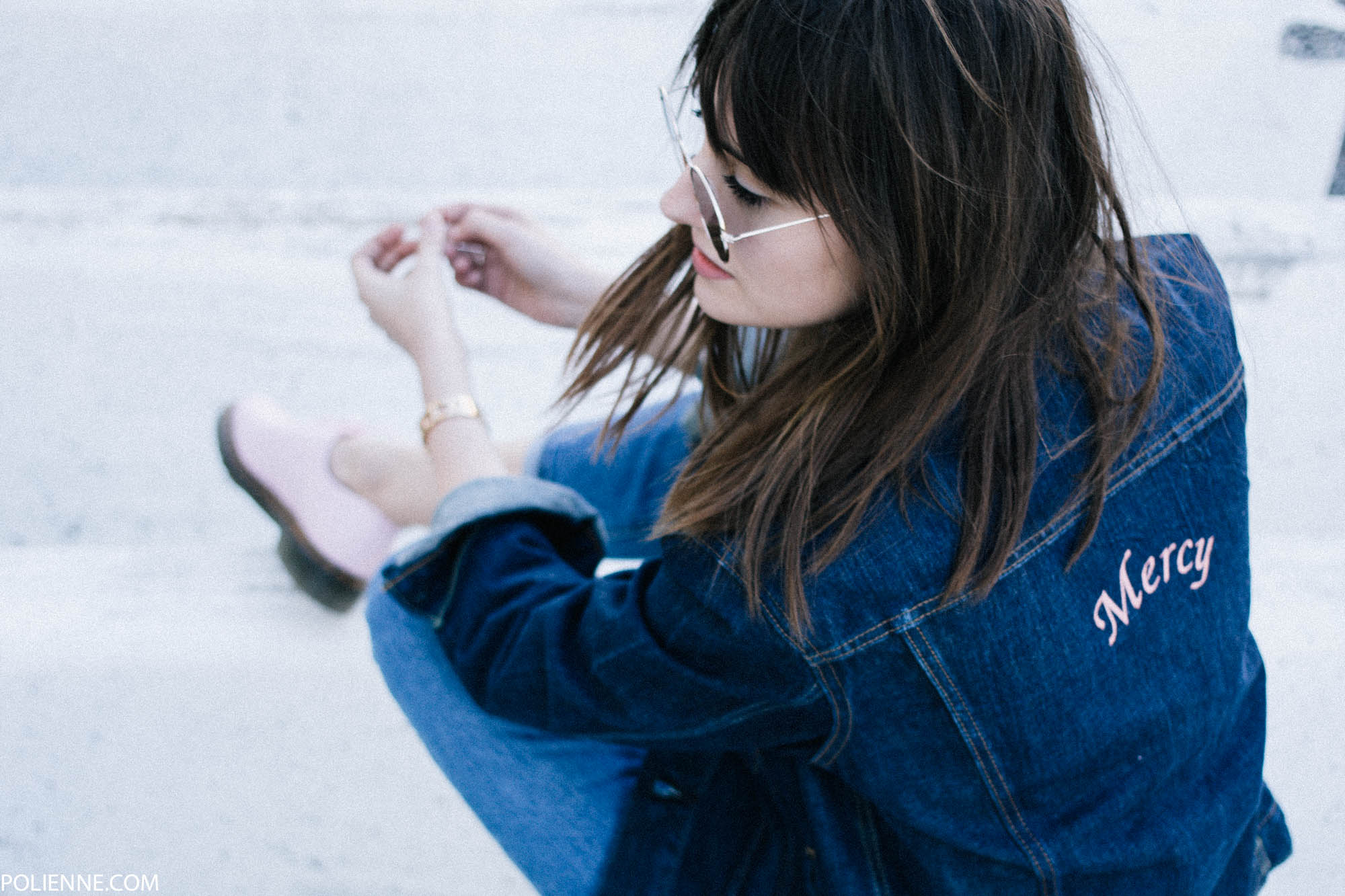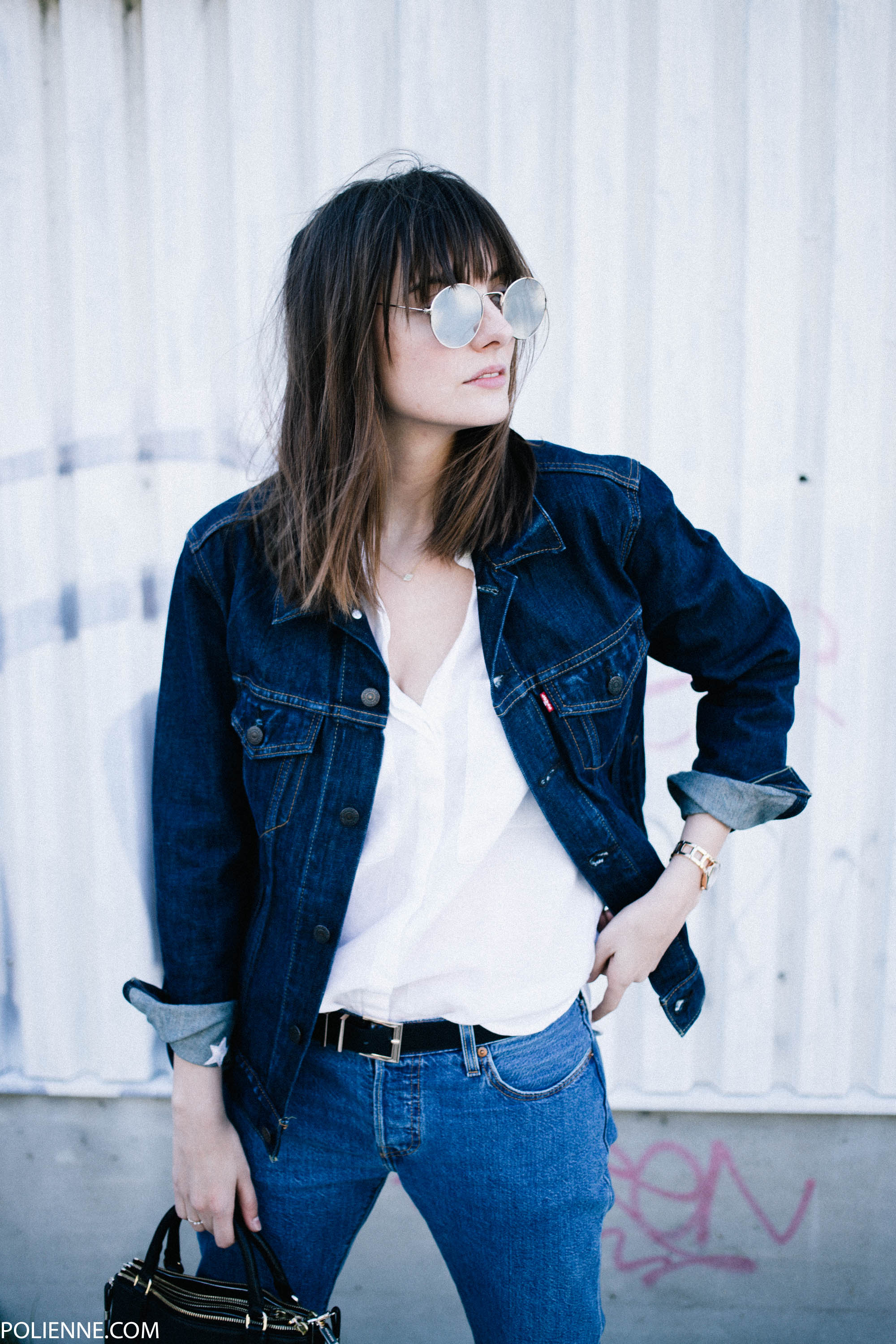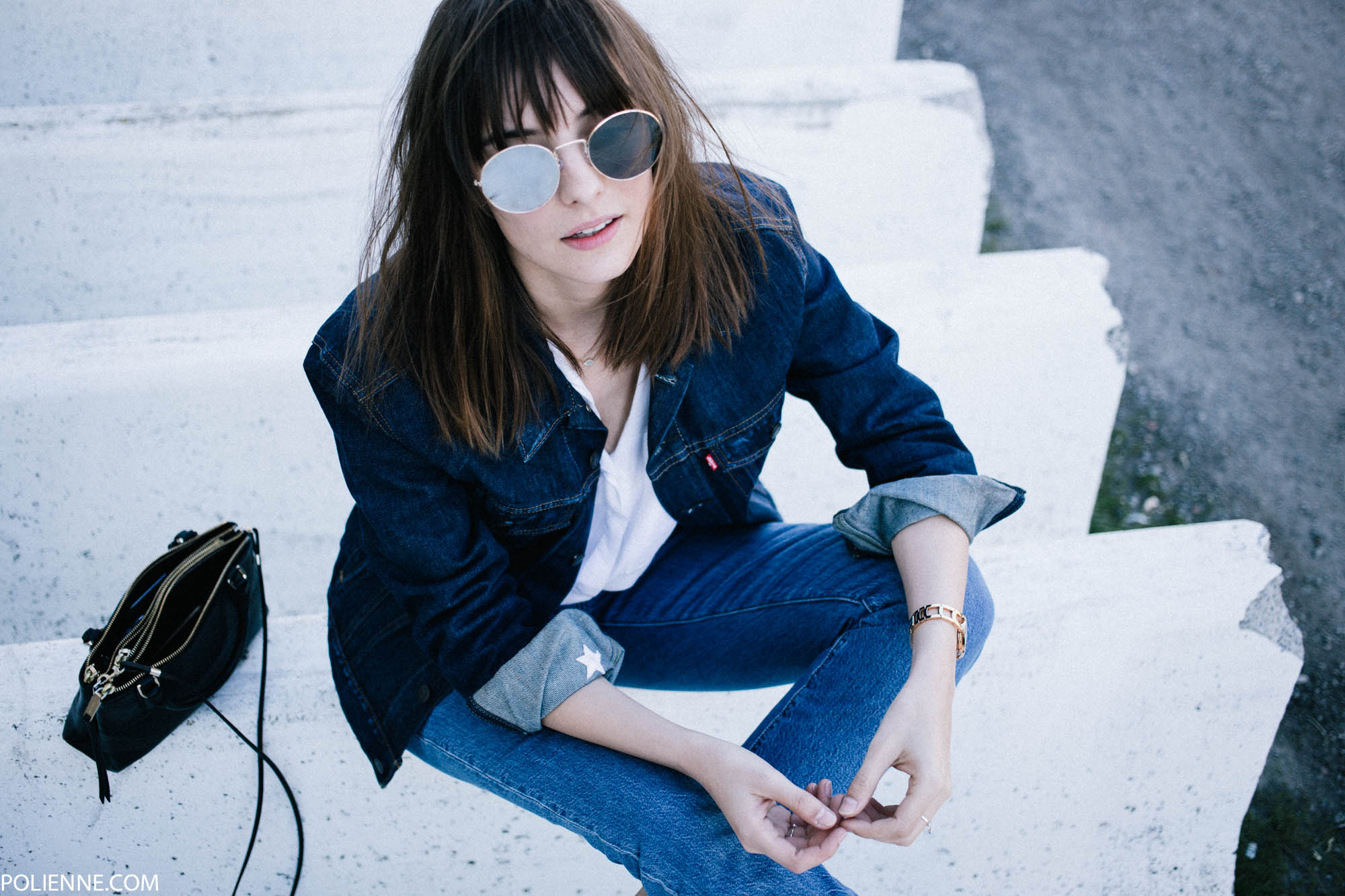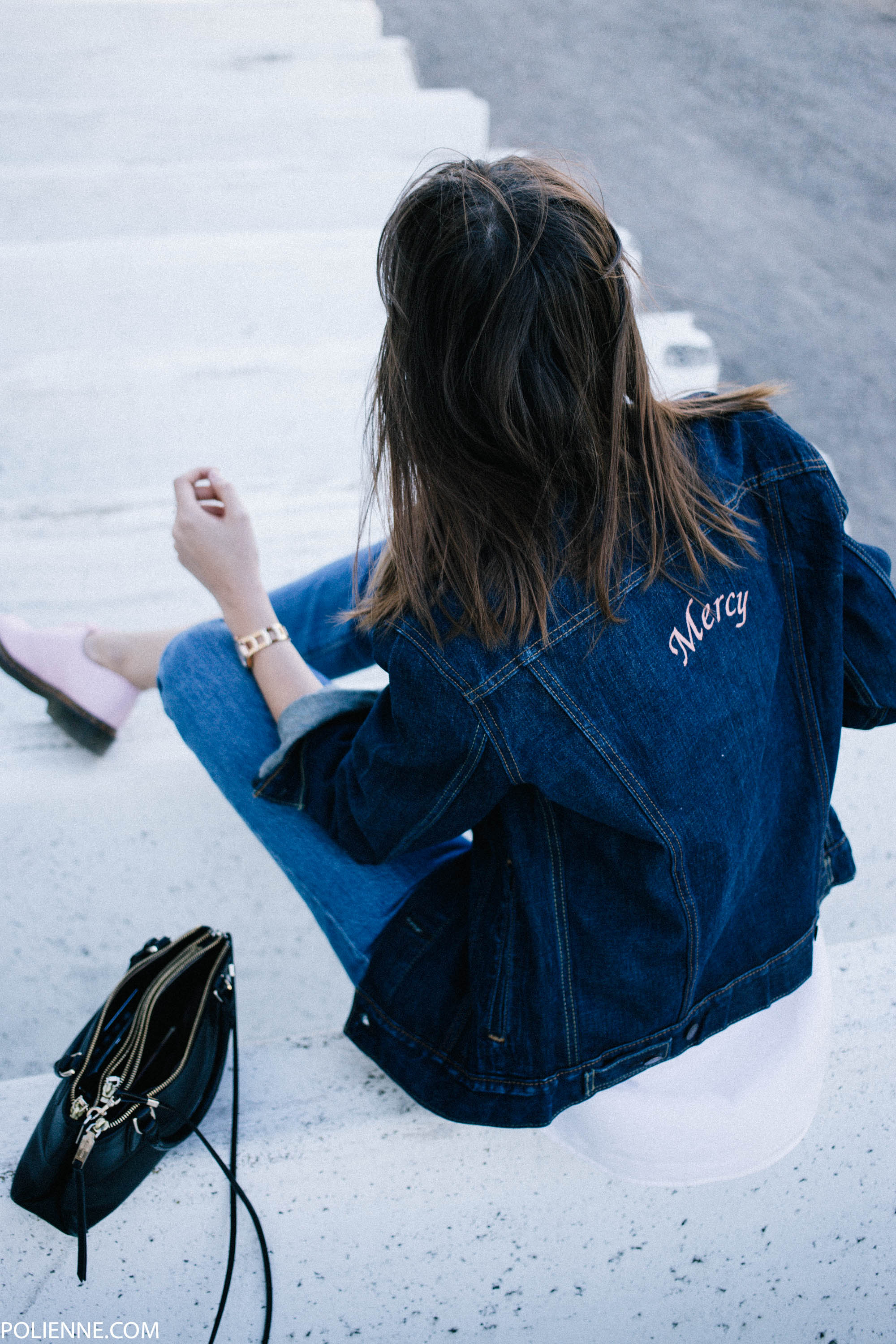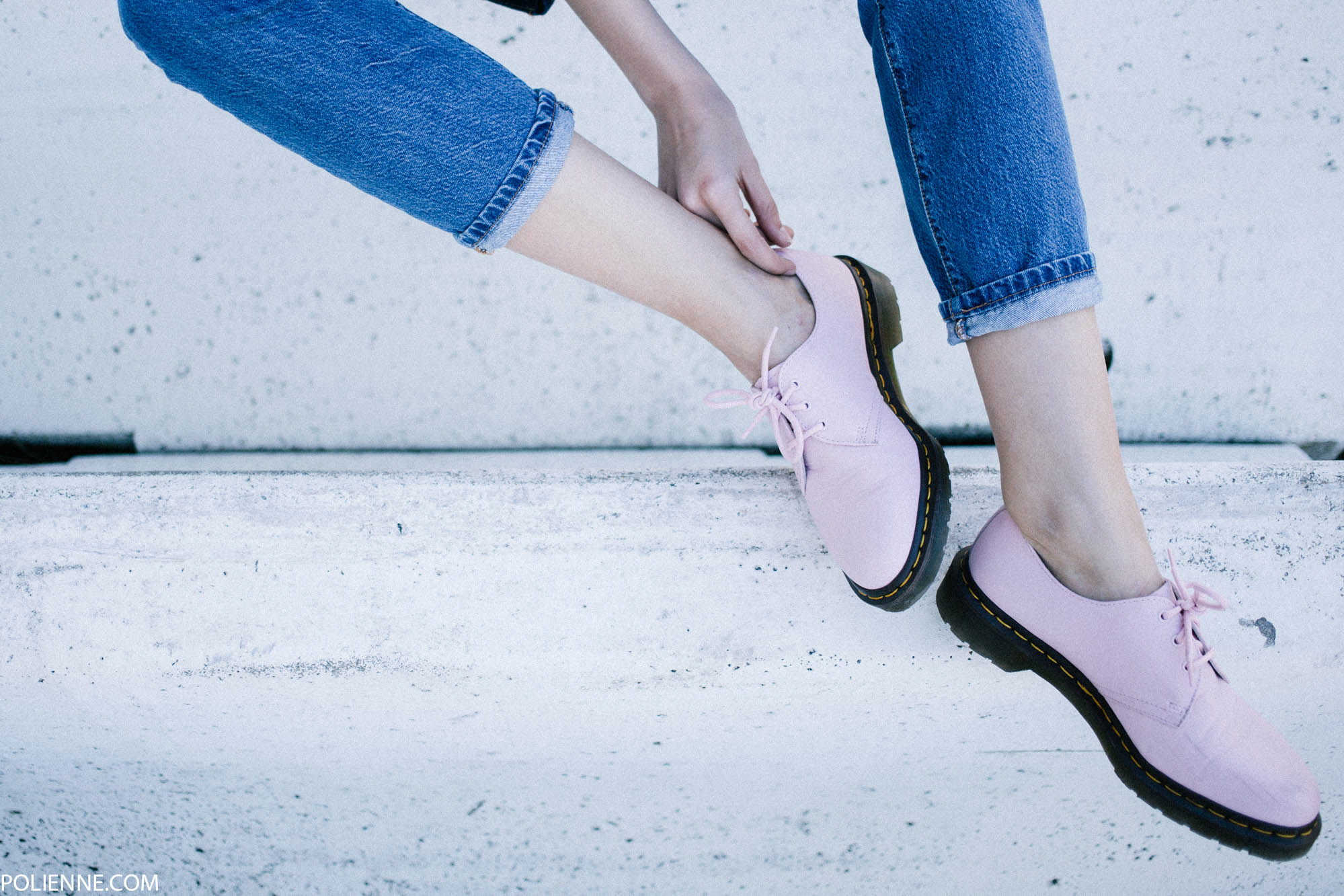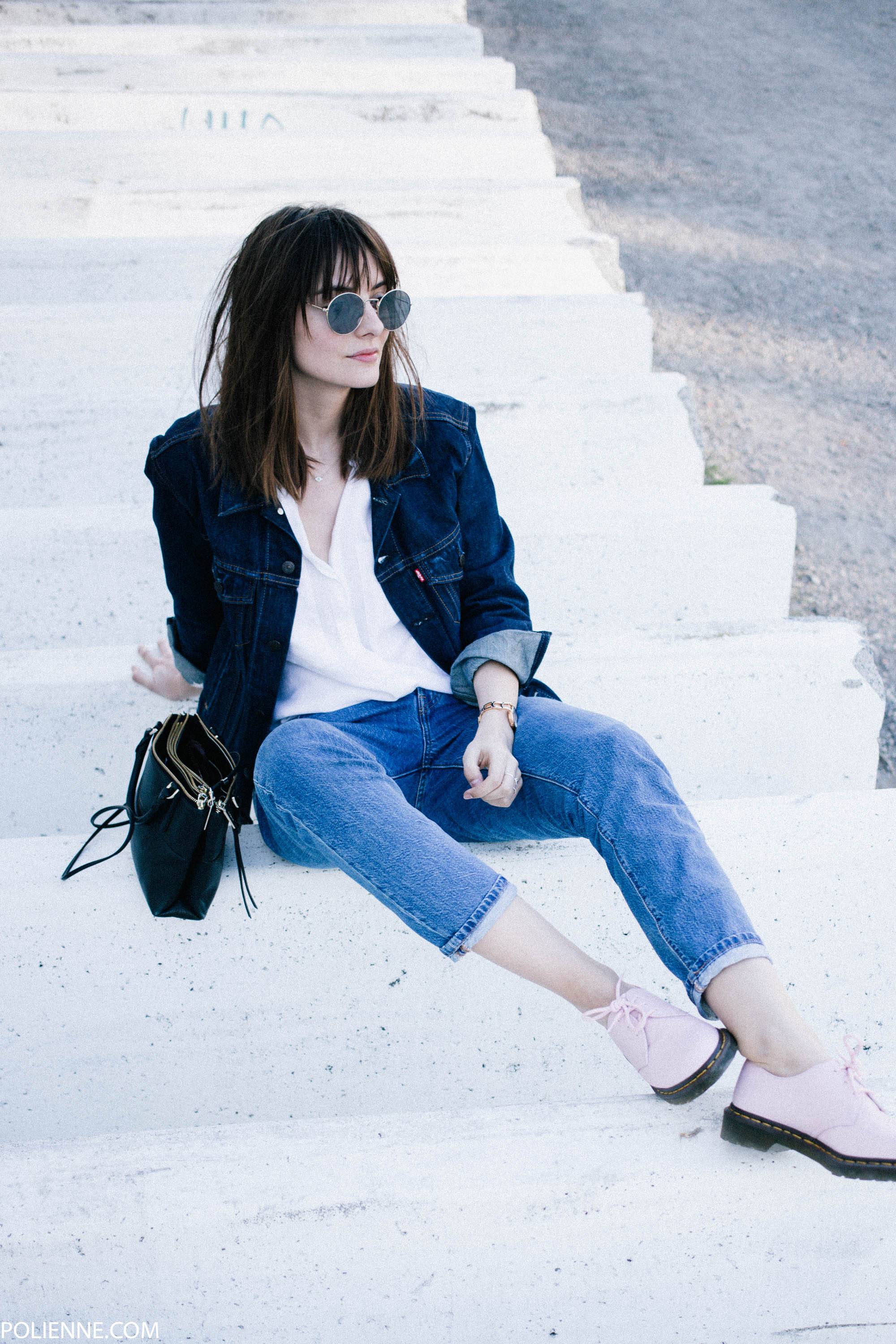 LEVI'S c/o customized denim jacket & 501 CT jeans, H&M shirt, COACH bag, ASOS sunglasses, DR. MARTENS c/o 1461s Virginia brogues
Photos by Lisa M.