Back in February, I showed you my first CKS looks from our Selected By Polienne collaboration! In these few months my campaign photos have been exposed in all CKS store windows, which was super weird but also thrilling to see! I've explained you about their no-nonse approach with a casual and fun touch, and my current selection of 3 looks is ALL about this vision.
The mix of natural colours and bright prints is right up my alley: while I often tone things down, I also like to spice up a neutral outfit with a fun touch. The first look is the perfect example: the beauty of this jacket gets enhanced even more through the colourful print of the shorts and tanktop. That Ibiza-style background does of course help…
Find the complete selection here and keep on reading to discover a fun PRESENT for you! Can't wait to read what you think 🙂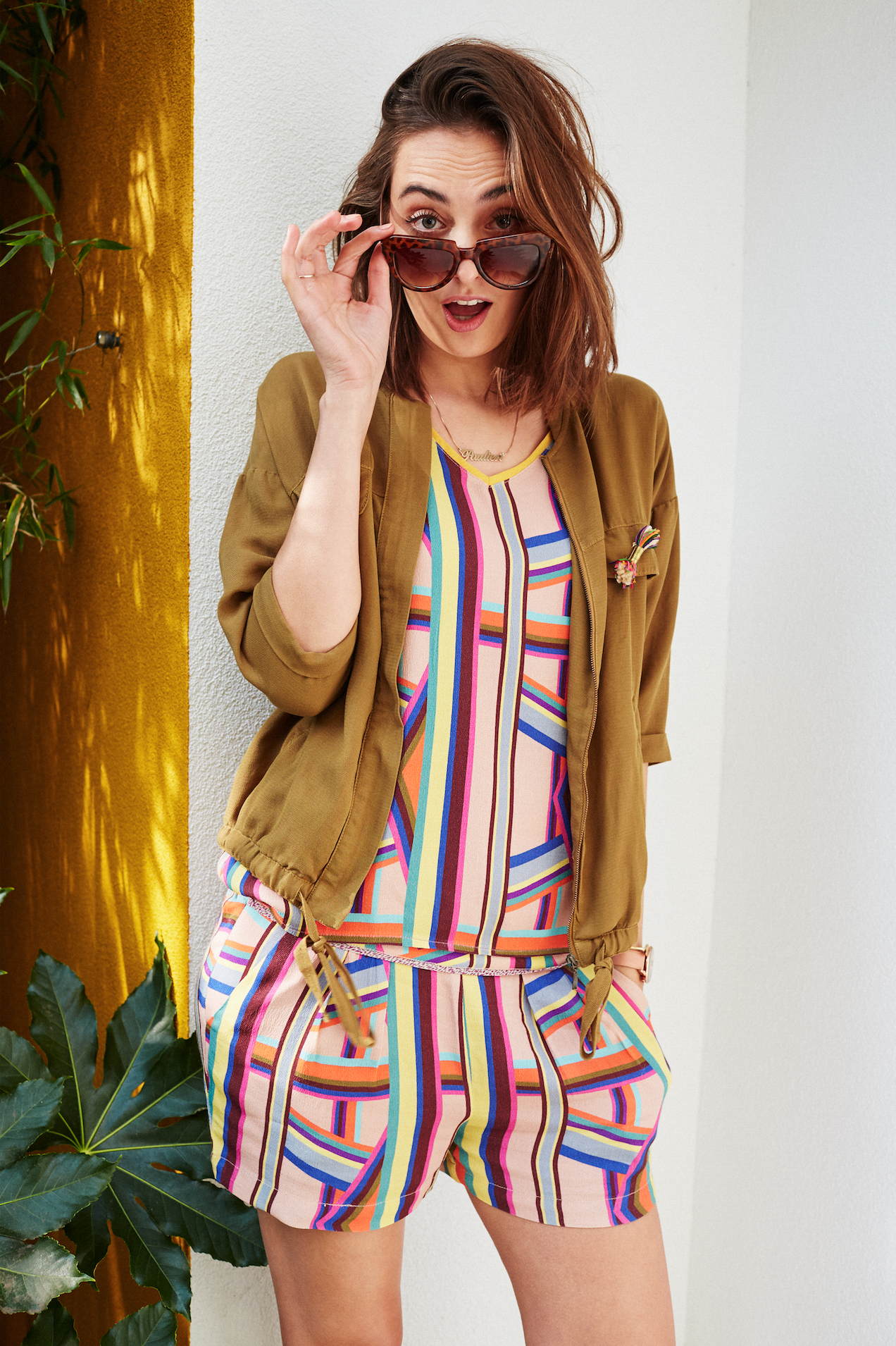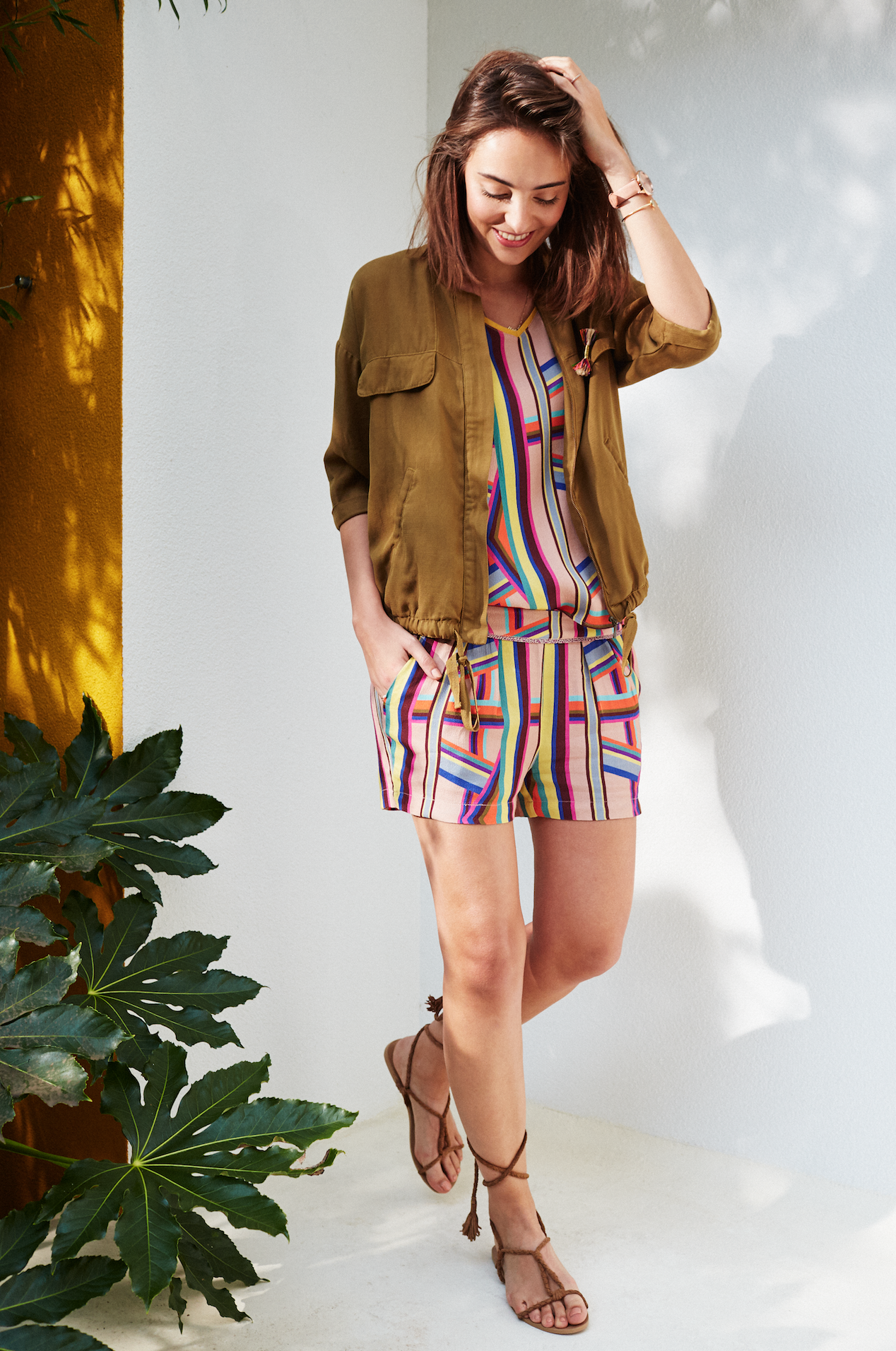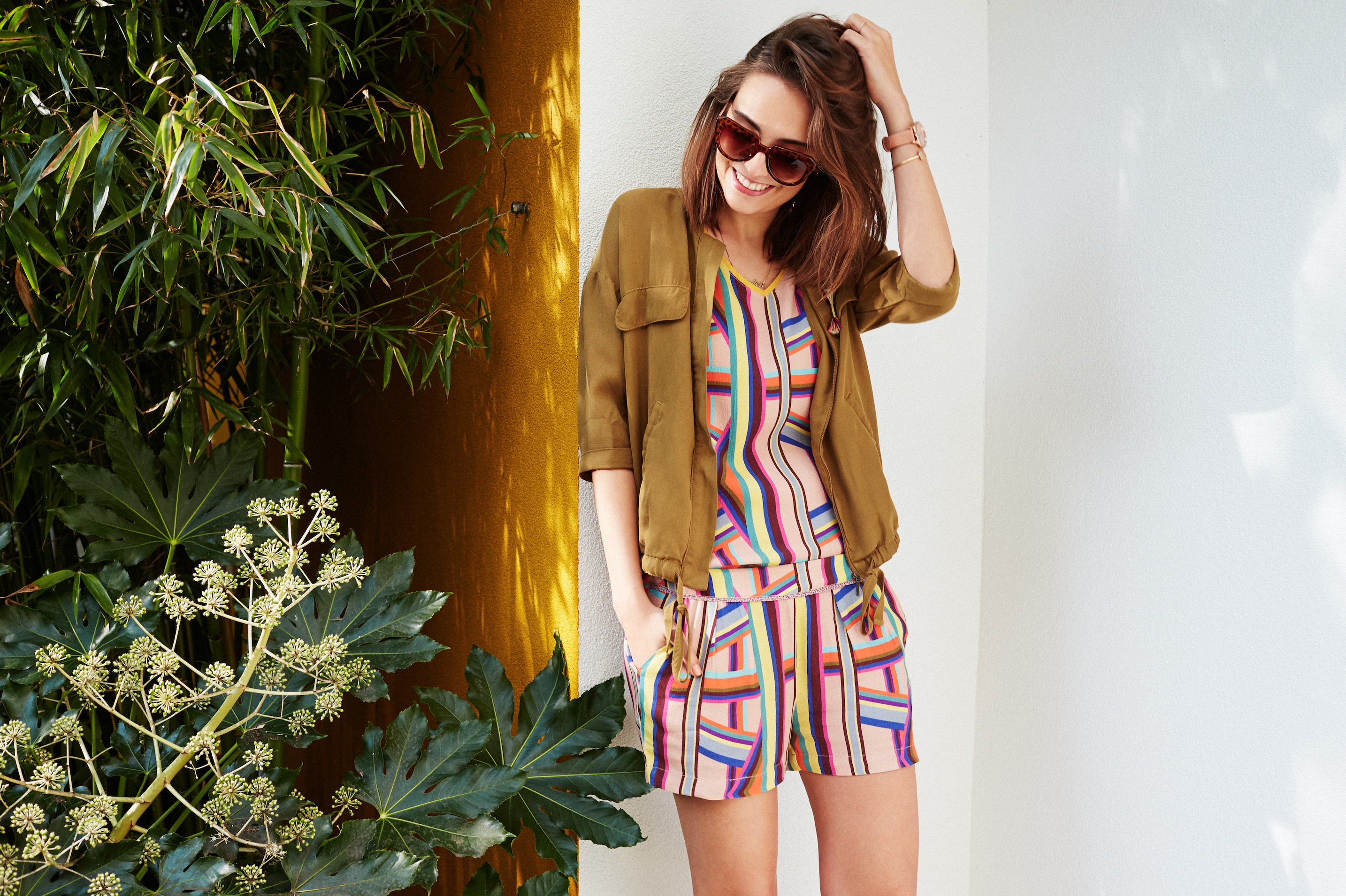 Next 
up is a pretty cocktail-proof look that includes the return of the poloshirt. YES, the poloshirt. And let me show you how exactly you can wear this "old and boring" piece of clothing, because I'm totally convinced that it can rock your Summer outfit. I'd opt for a sweet middle-parting (so weird without a fringe) and a pair of Hawaiian-print shorts. To add a slice of sexiness, you could go for high heeled-sandals and a few pieces of golden jewelry.
Other ways to wear it? No problem! Opt for a full A-line midi skirt and a pair of badass high heels. High waisted 90s skinny denim and white sneakers. A denim pinafore dress and pointed flats. I could go on forever, but I think you get the point! So you might want to give this poloshirt-thing a try, no?
PS: always fizzing around with my fave Cointreau drink, obviously <3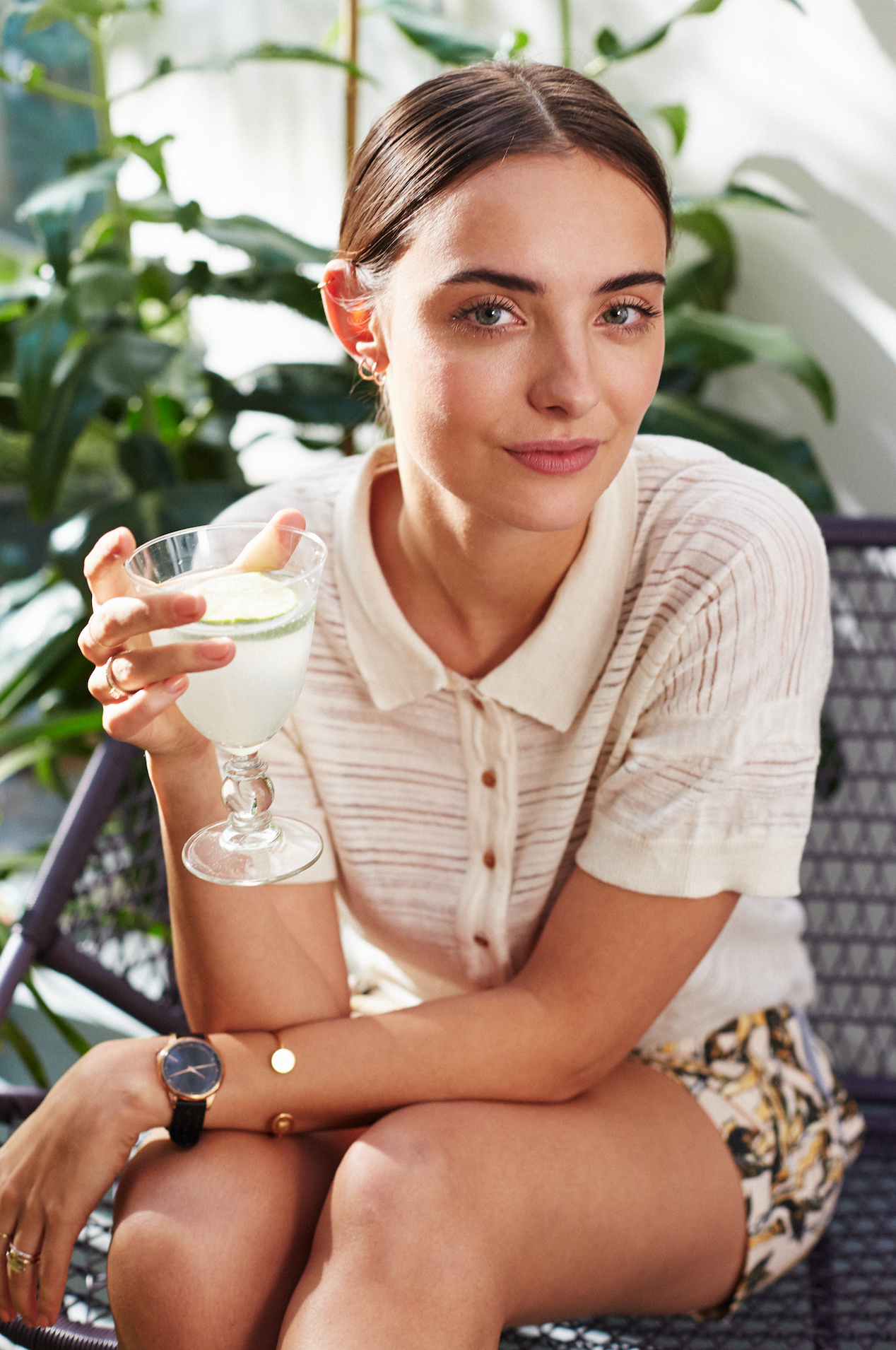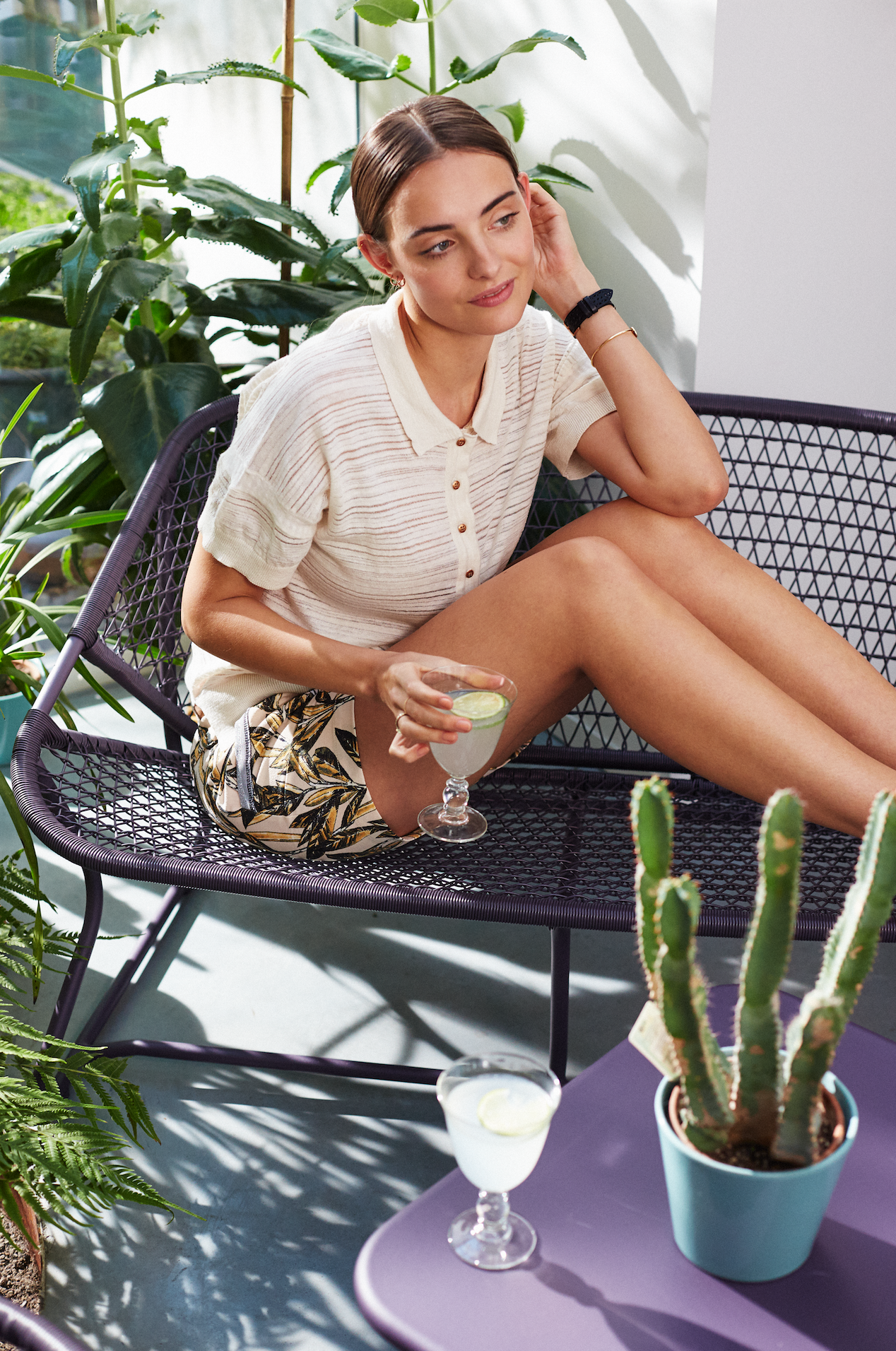 And
finally, something EVEN more unexpected. A linen-style midi wrap skirt in beige. That sounds pretty man-repelling, no? But sometimes you just happen to fall in love with the piece you'd least expect to. The combination with this beautiful perforated V-top gives me so many darn chic Parisian feels that I straightly reached out for my fave Paree-book by Caroline De Maigret.
Ah bah oui.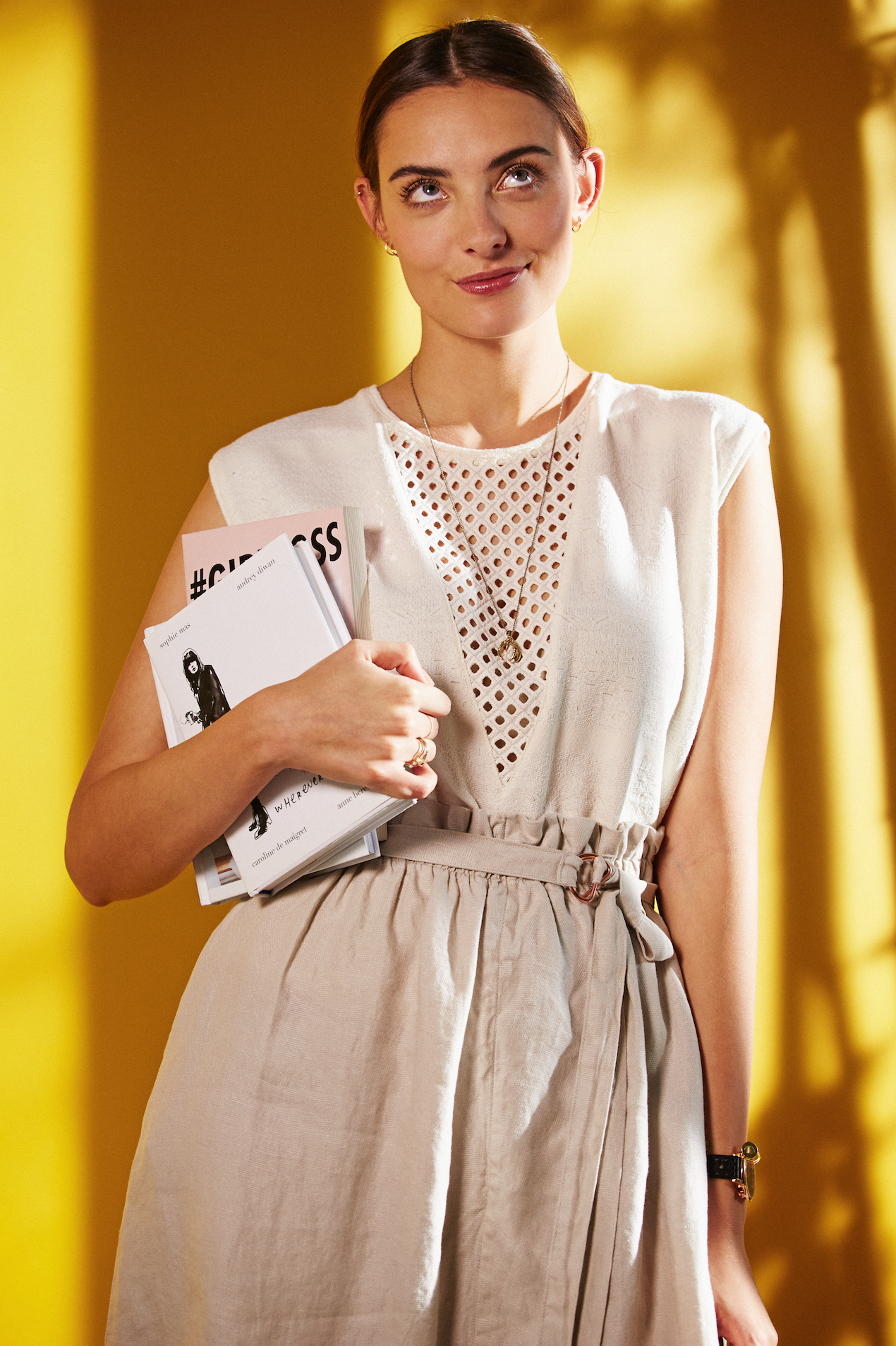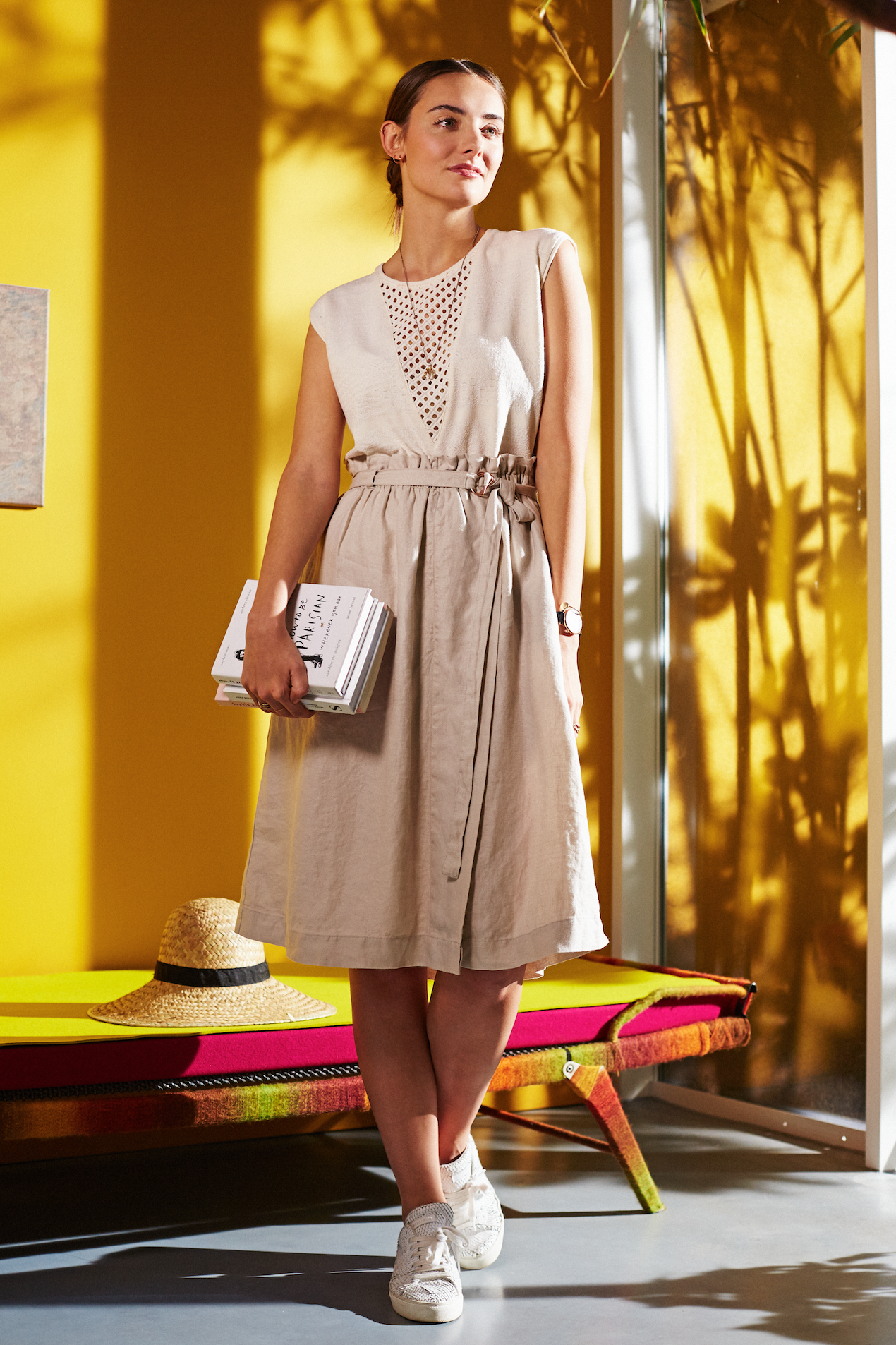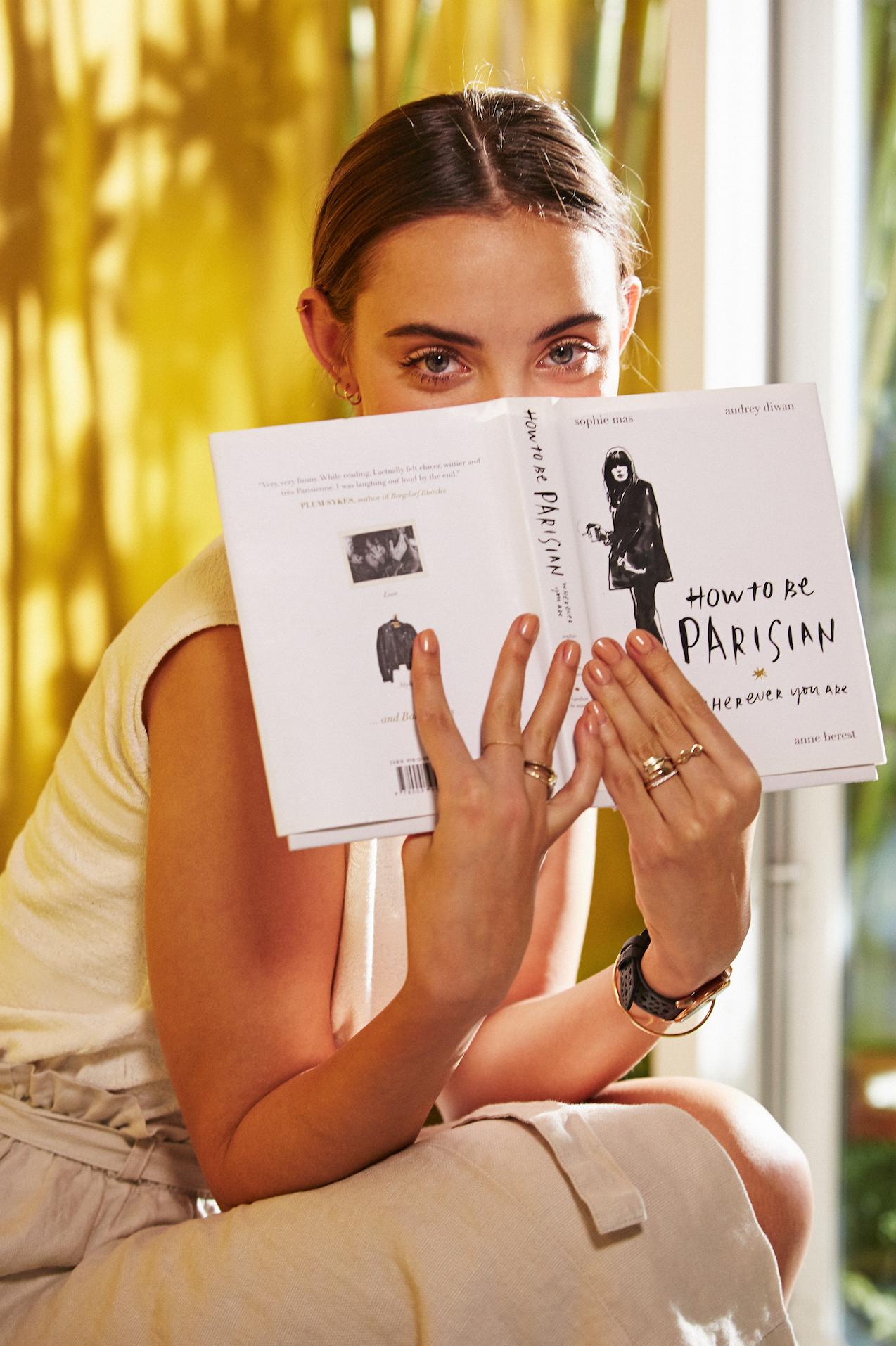 E t voilà! Now you have seen my full SS16 Selected By Polienne for CKS selection! I'm dying to read what you think! Let me know!
To end this wonderful SS16 collaboration I also have a little present for you guys… From today until 02/05/2016 you receive a whopping €20 discount when you shop something from my selection (minimum €99,99)! Use the code POLIENNE when checking out and send me a selfie with your new purchase 😉
Photos by Jan & Jorre . Make-up and hair by Eva Peeters