Oh god, looking back on these pictures is SO HARD. Not only because of the great weather (here we go again), but also because of that amazing first Coachella experience, the fantastic Levi's team and the beautiful Palm Springs sights.
Luckily, I do have a few souvenirs to remind me of these good times! Before heading to Coachella, Levi's let me use their Tailor Shop to personalize a piece. After doubting between shorts and a jacket, I opted for the original white trucker jacket that I got cropped and painted! My Pinterest boards are currently full of these minimalist but fun kind of prints, so why not have them on a jacket? Do you love the result as much as I do?
Oh, and a little side note on these fantastic jeans: they're the 90s baggy jeans by Levi's and they've become a favourite fit of mine! High rise, relaxed fit and cropped — cropped for my 1m78, that is 😉 I wore this outfit for Coachella day 1, as you can see here, but I simply switched these fantastic slingback pumps by & Other Stories for comfy sneakers.
Let me know what you think of this look!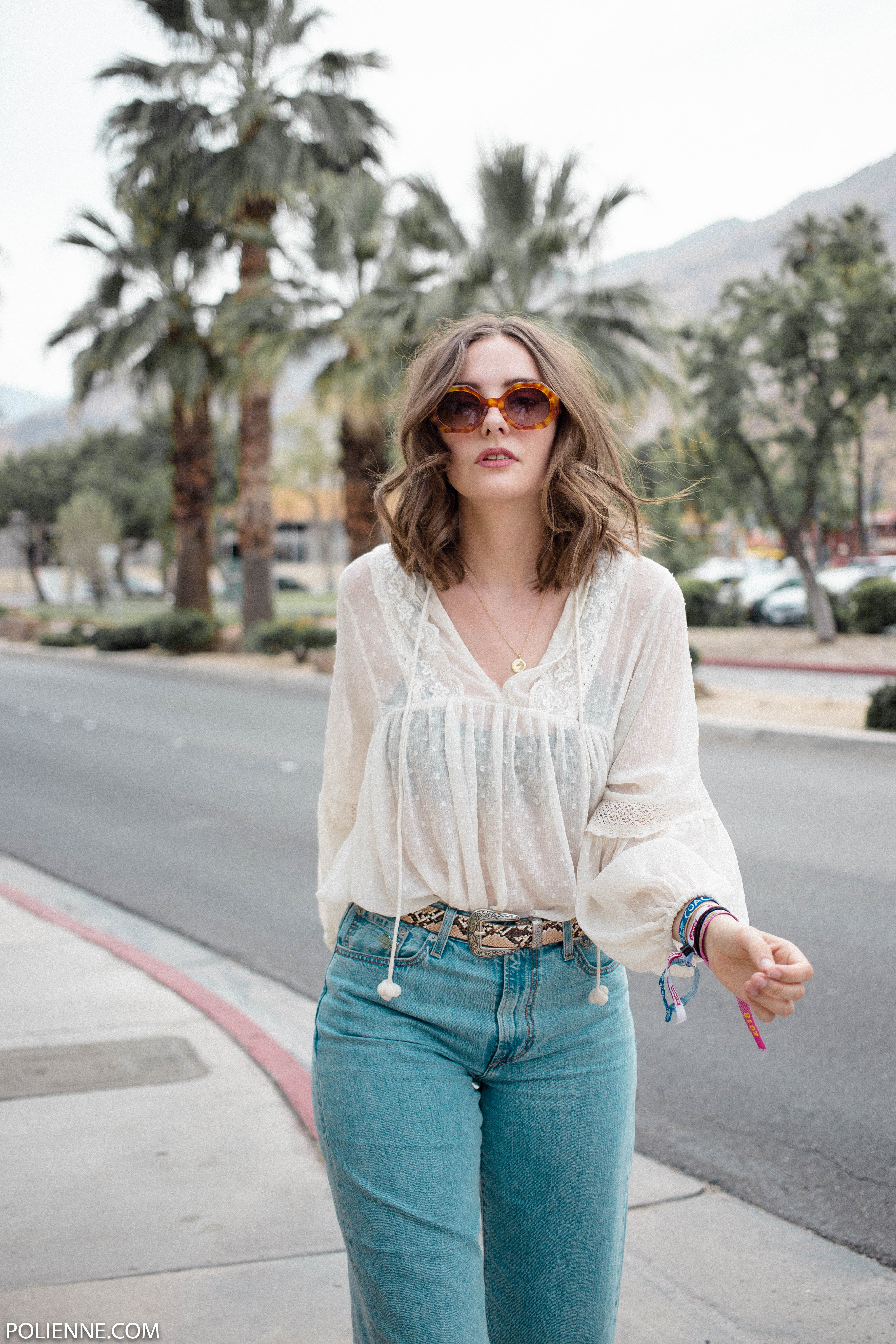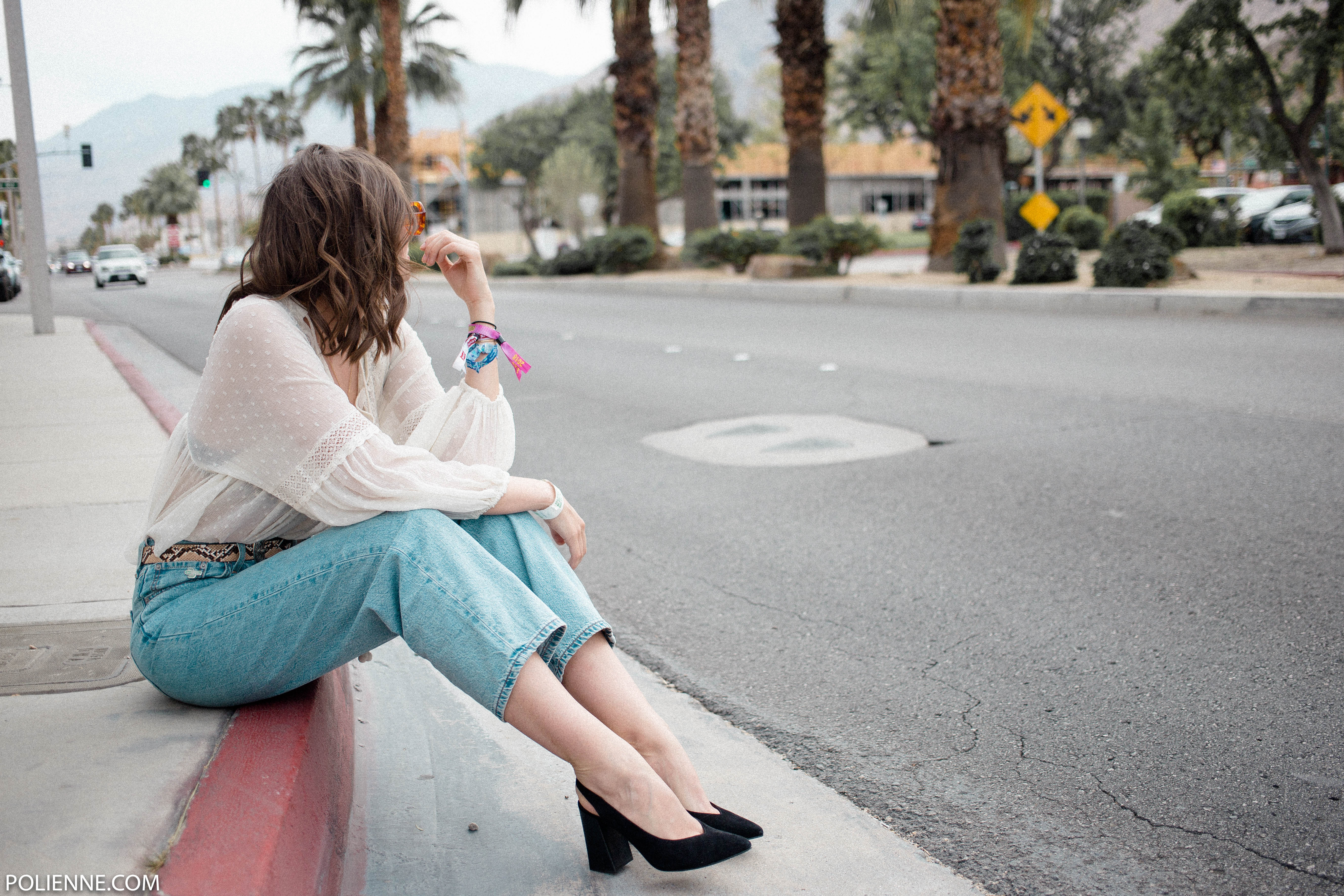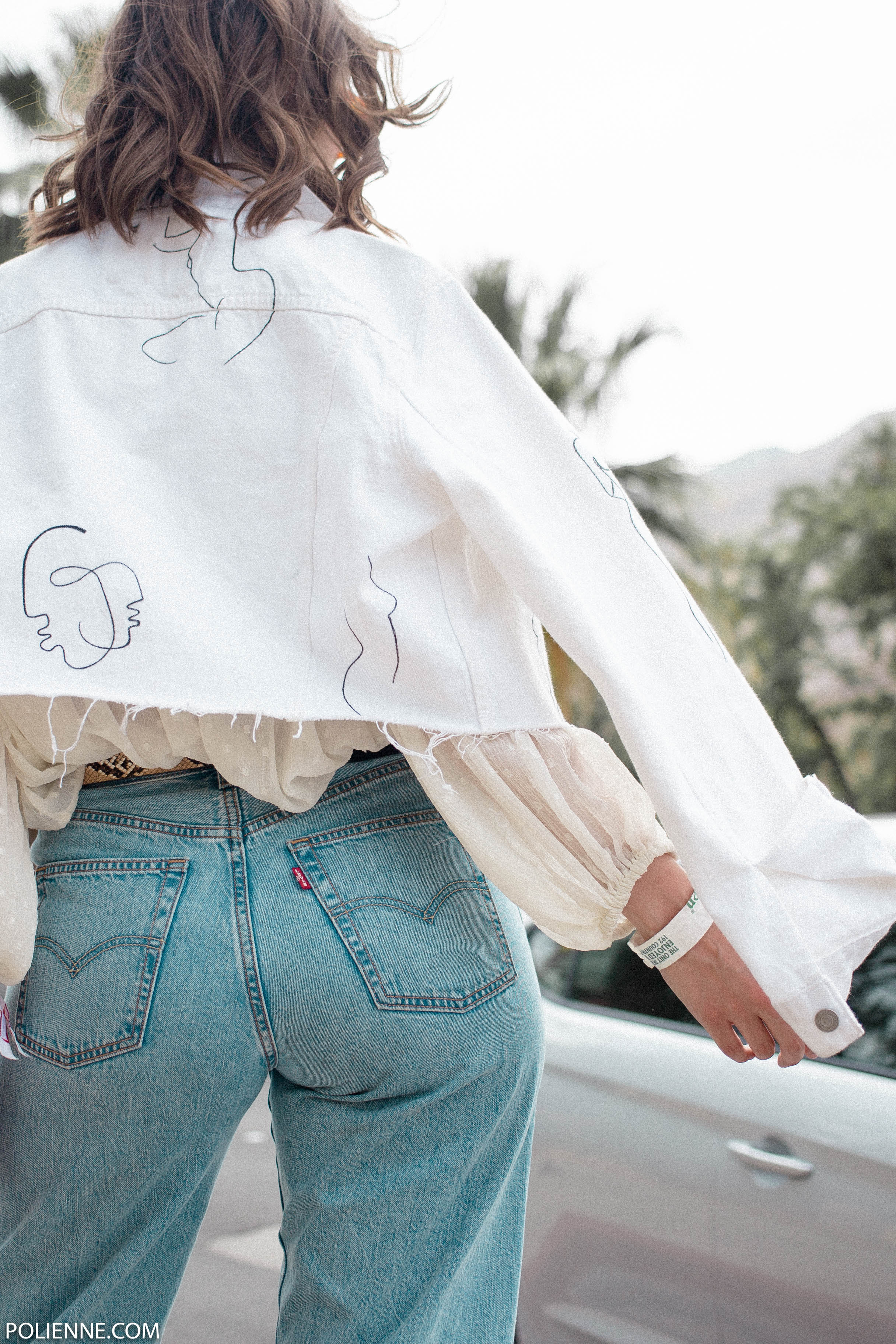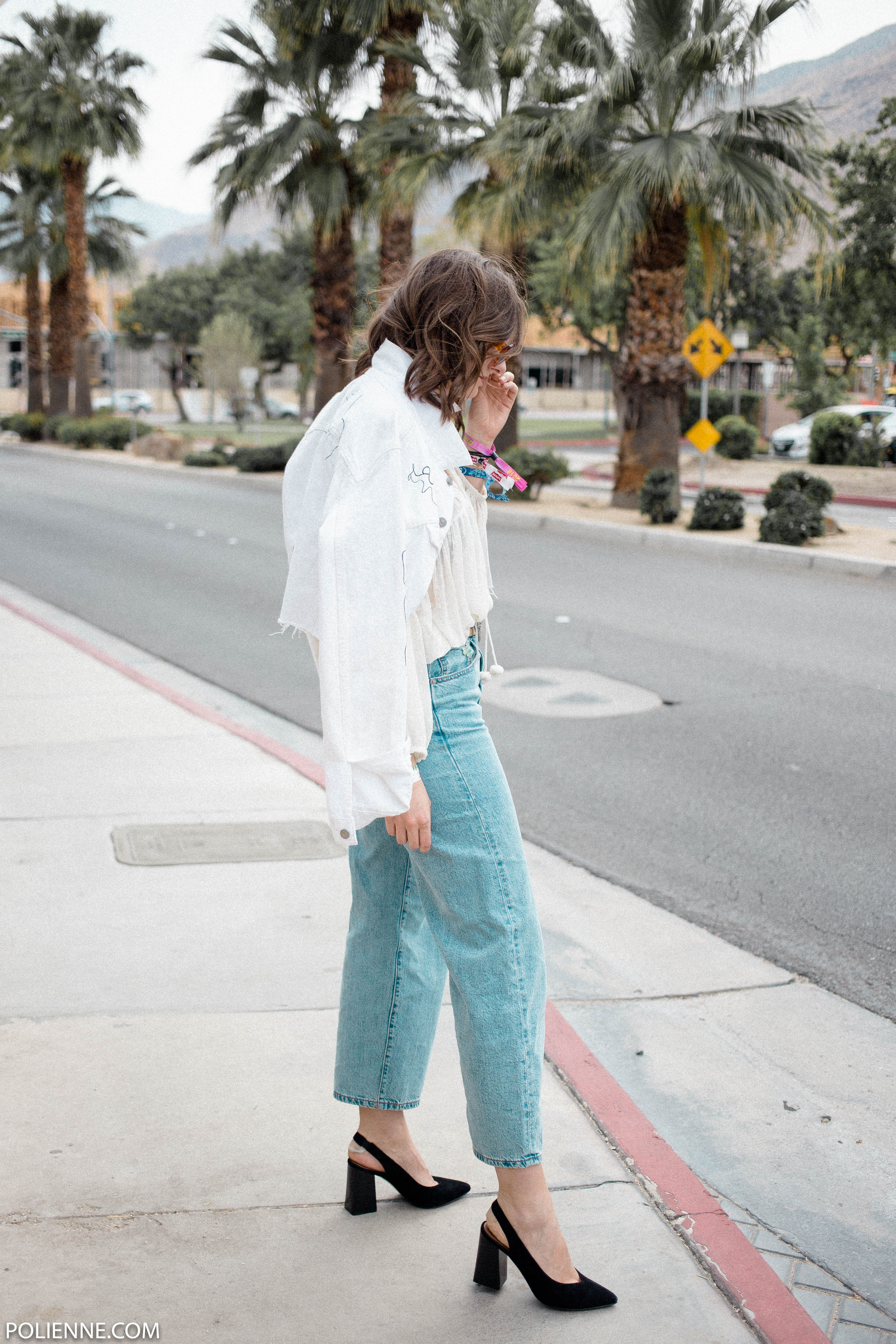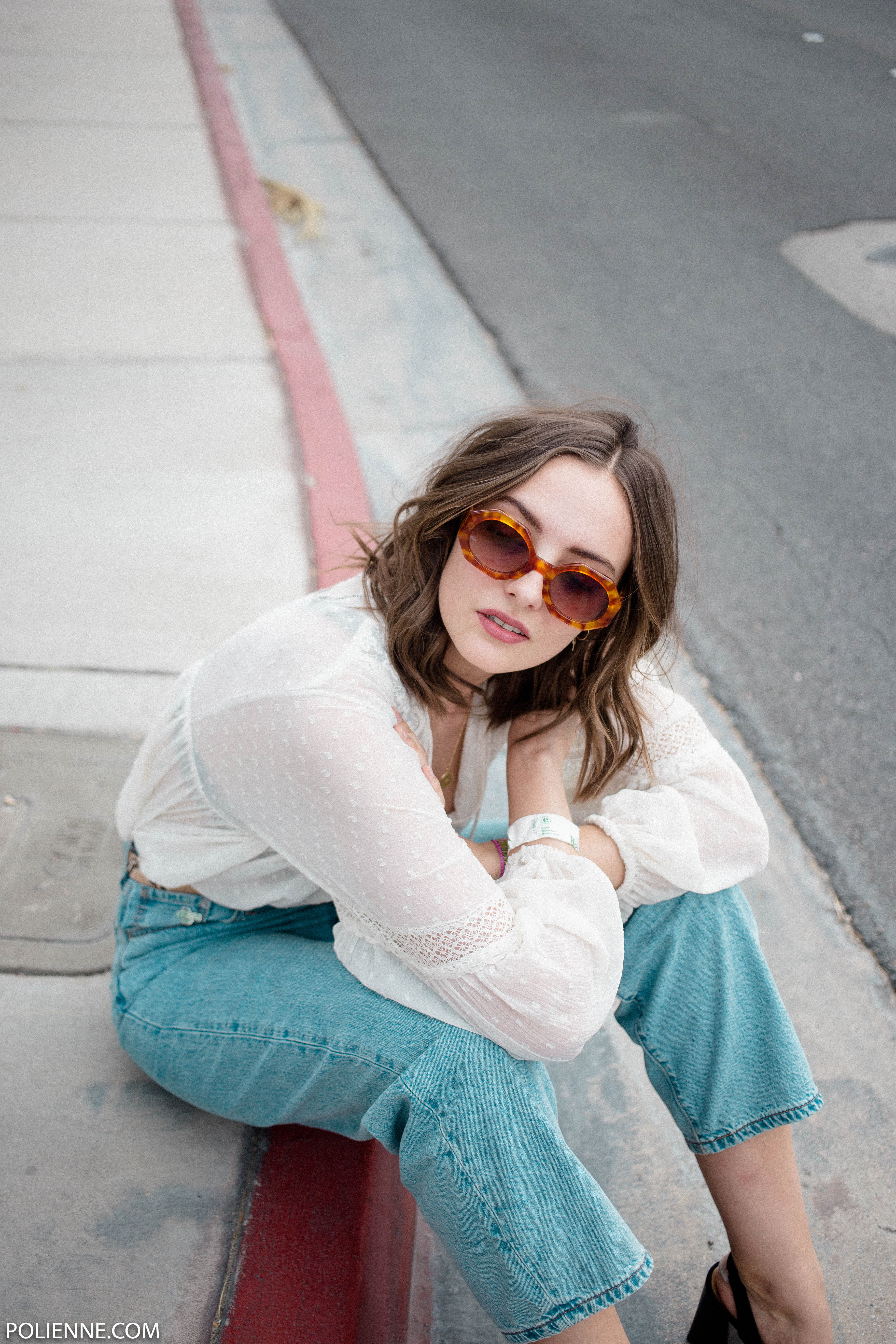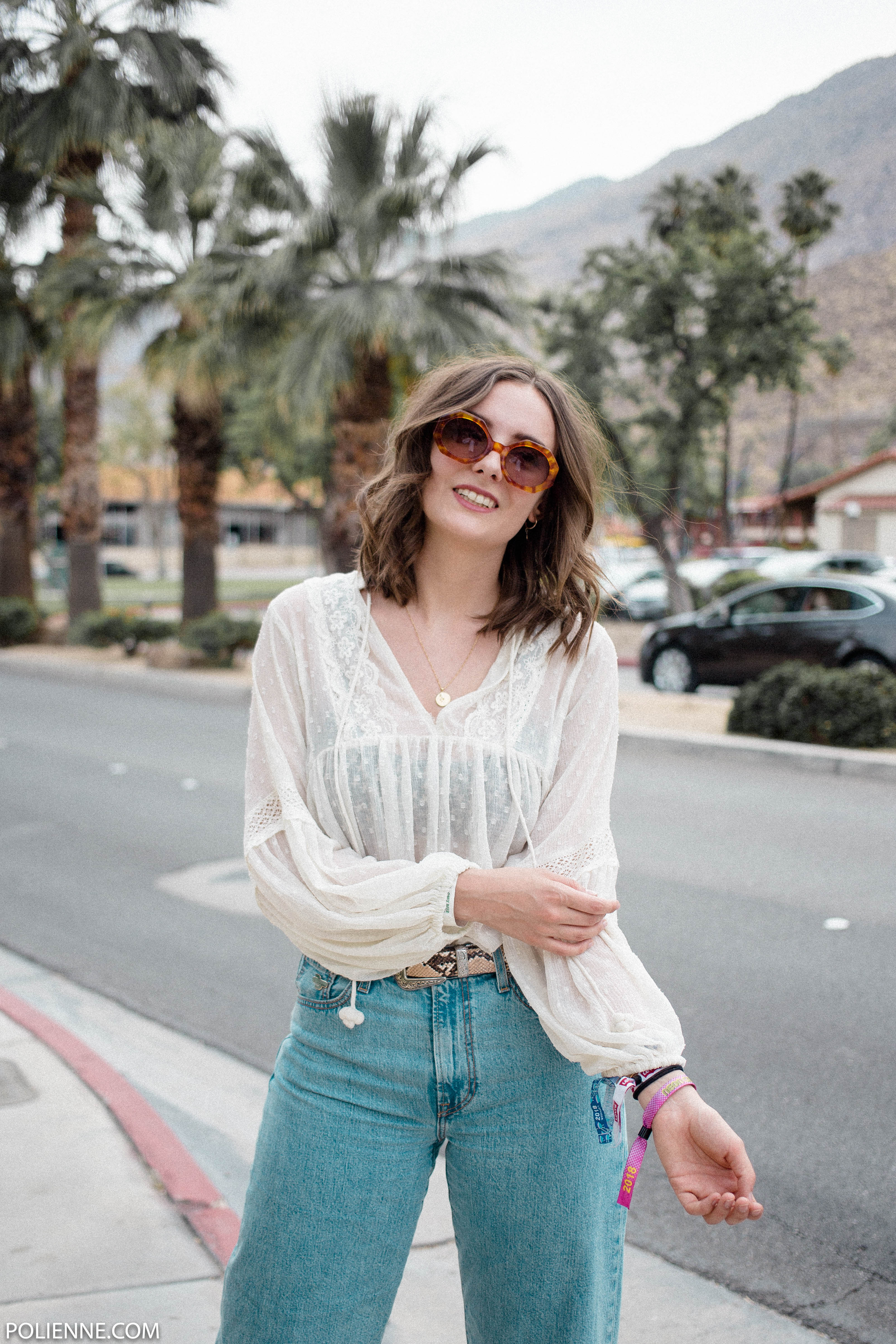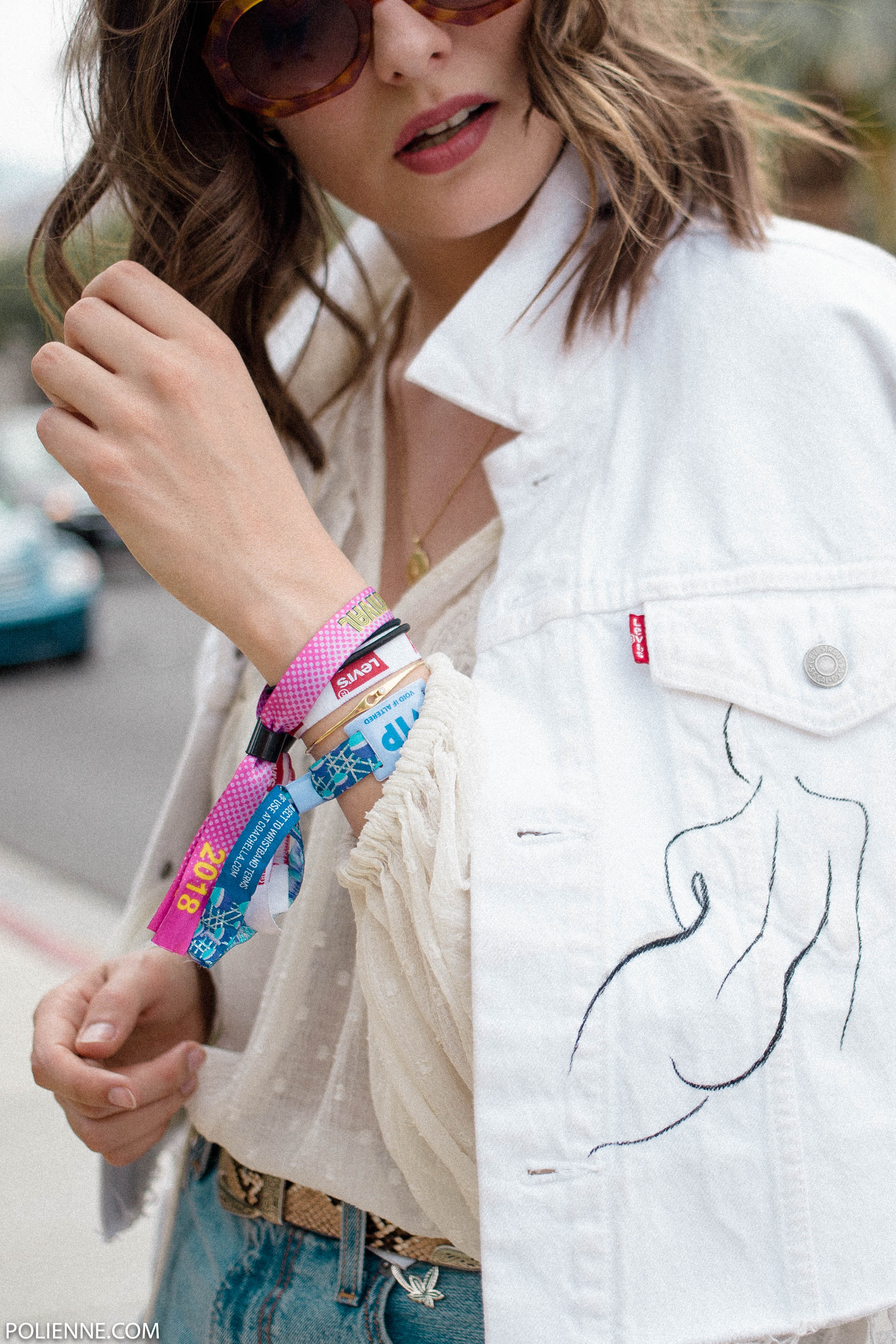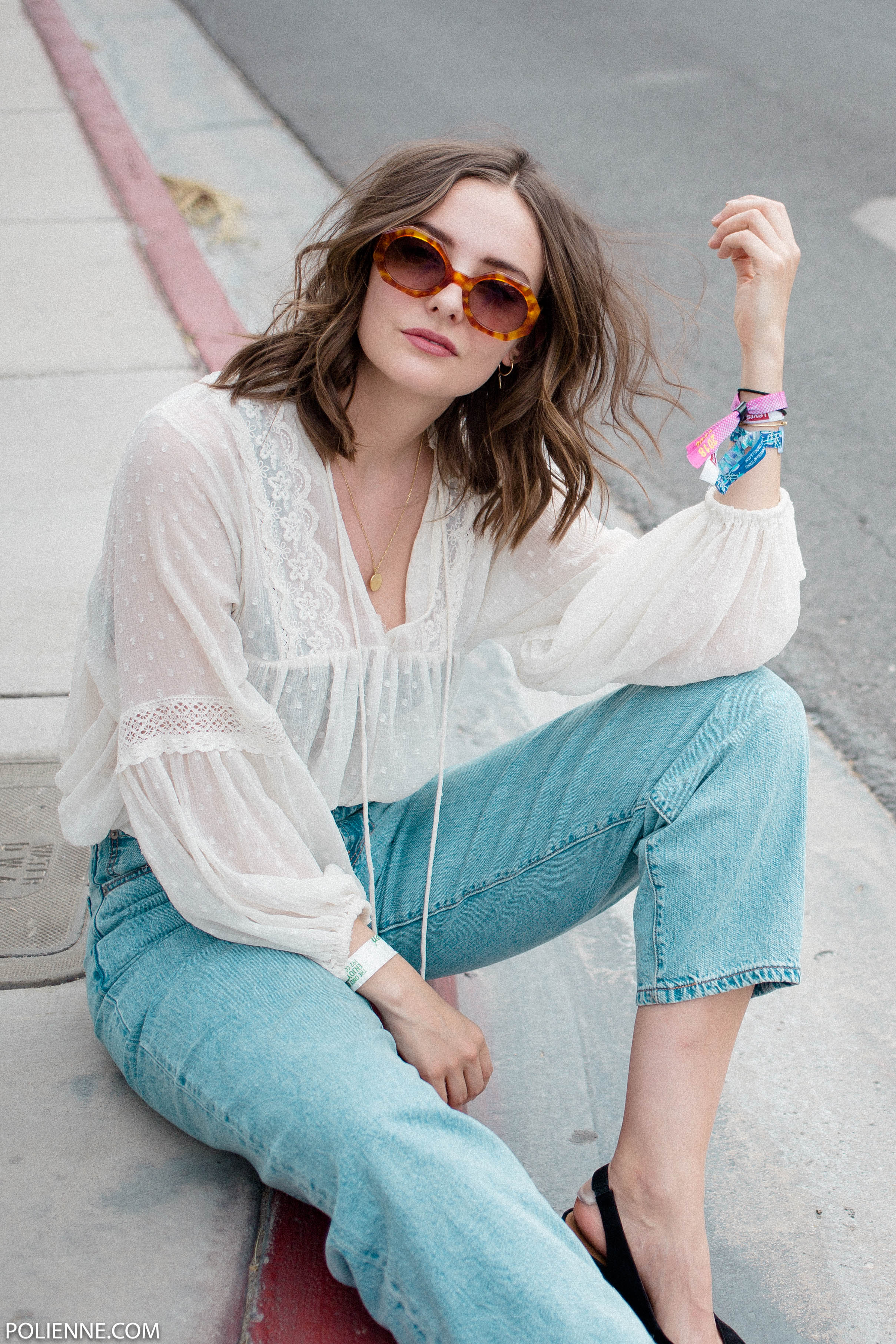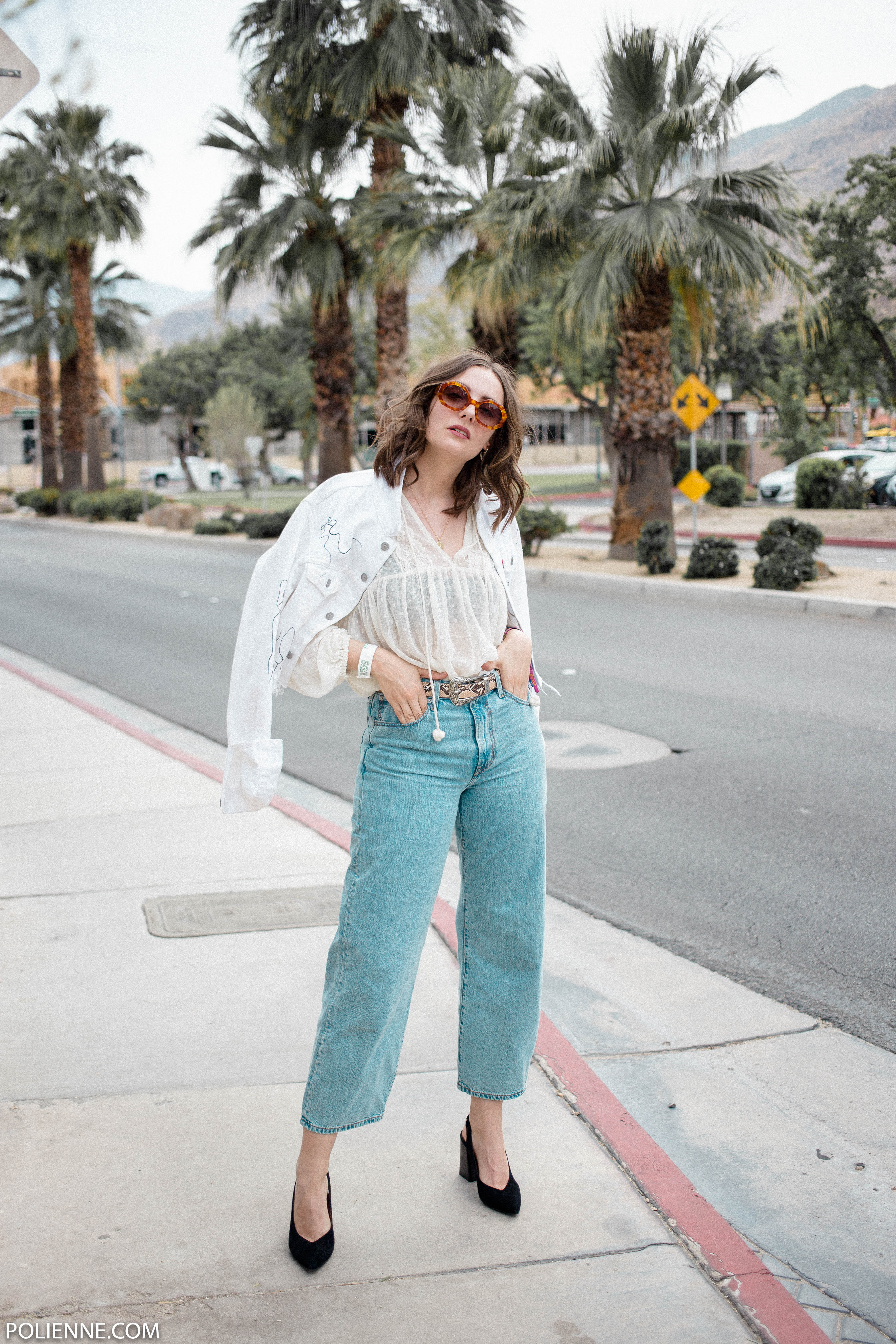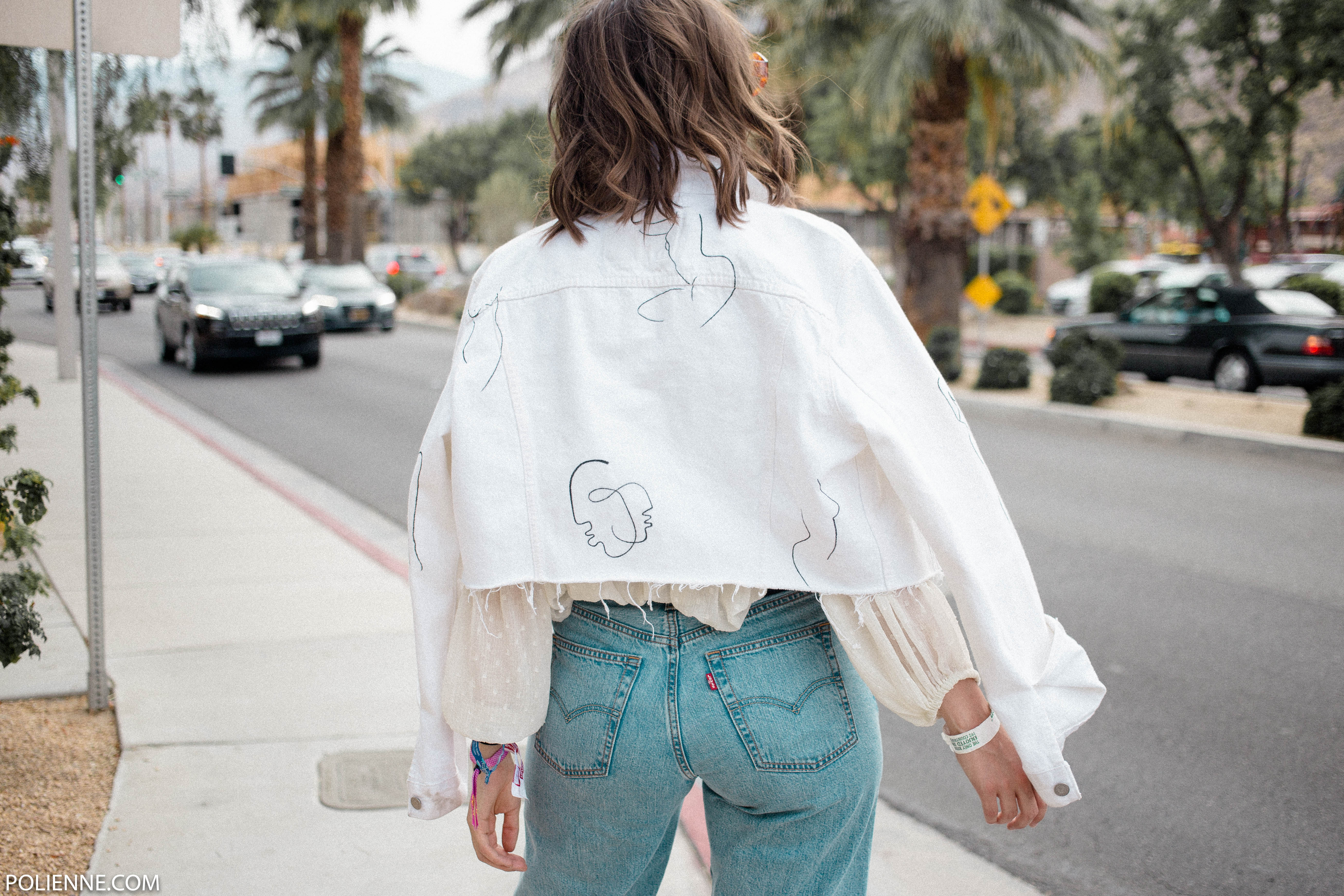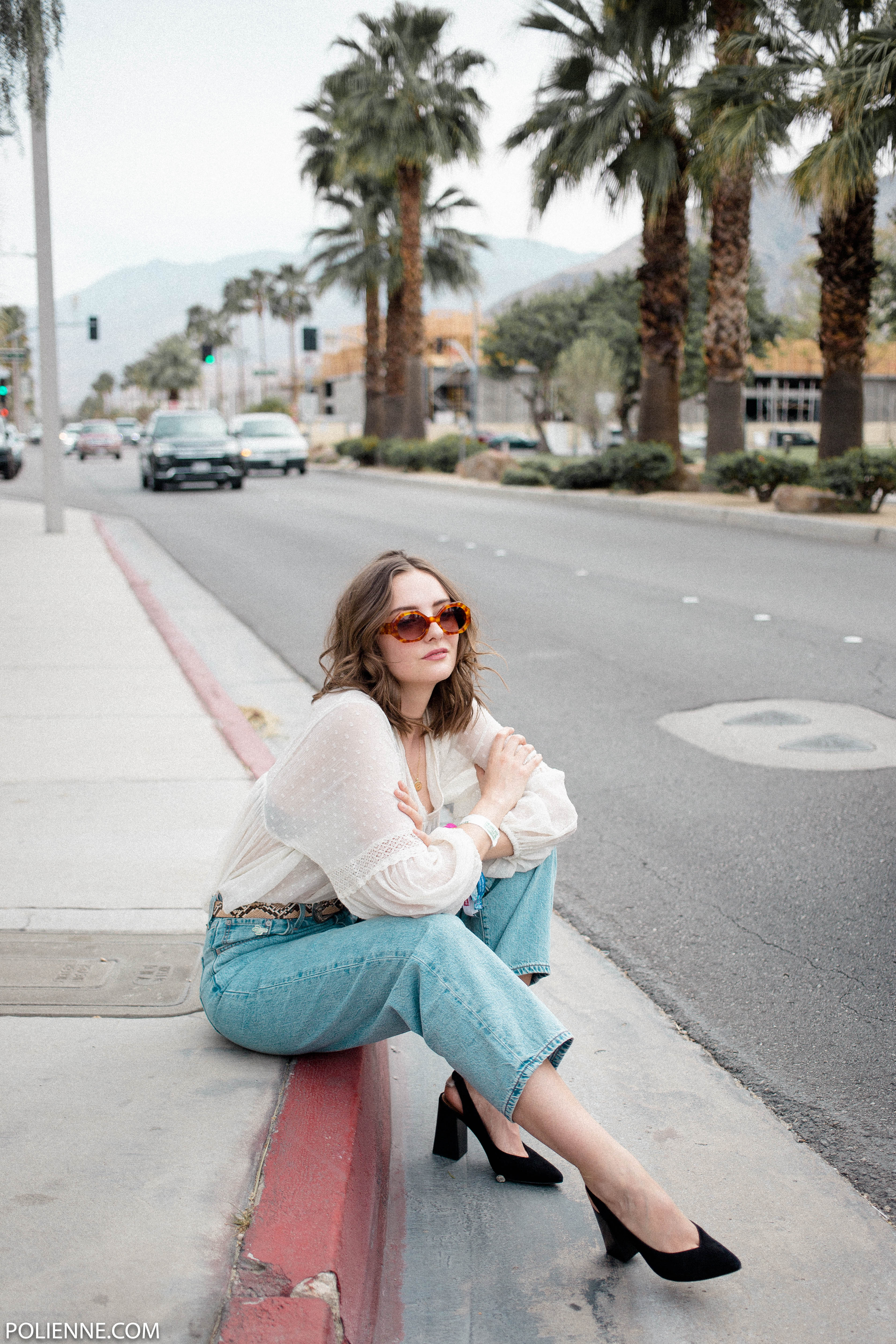 LEVI'S c/o 90s baggy jeans & customised white trucker jacket, ZARA white blouse & sunglasses, & OTHER STORIES c/o slip on heels, PULL&BEAR belt, EDGE OF EMBER c/o necklace
Photos by Olga Leyers