Guys, how do I even start this post? I went to Coachella for the first time in my life and it was insane!
For years I've been following the artists, the bloggers and the celebrities reporting about their favourite Cali festival and it has always been a dream of mine to attend it myself one day. So when my dearest denim brand Levi's invited Olga and me to join them to Coachella this year I couldn't really believe what they were saying.
But only a few months later Olga and I were actually boarding our plane to LA! We were super spoilt and spent a fantastic 10 hours in business class ♥ Upon arrival in LA, we even felt more or less… fresh! Wow.
Team Belgium got to meet the rest of Europe at The Line hotel, and then we left for Palm Springs. Not before watching the sunrise from Griffith Park, strolling down Venice Beach and shopping in West Hollywood though. Ah, the perks of a jetlag!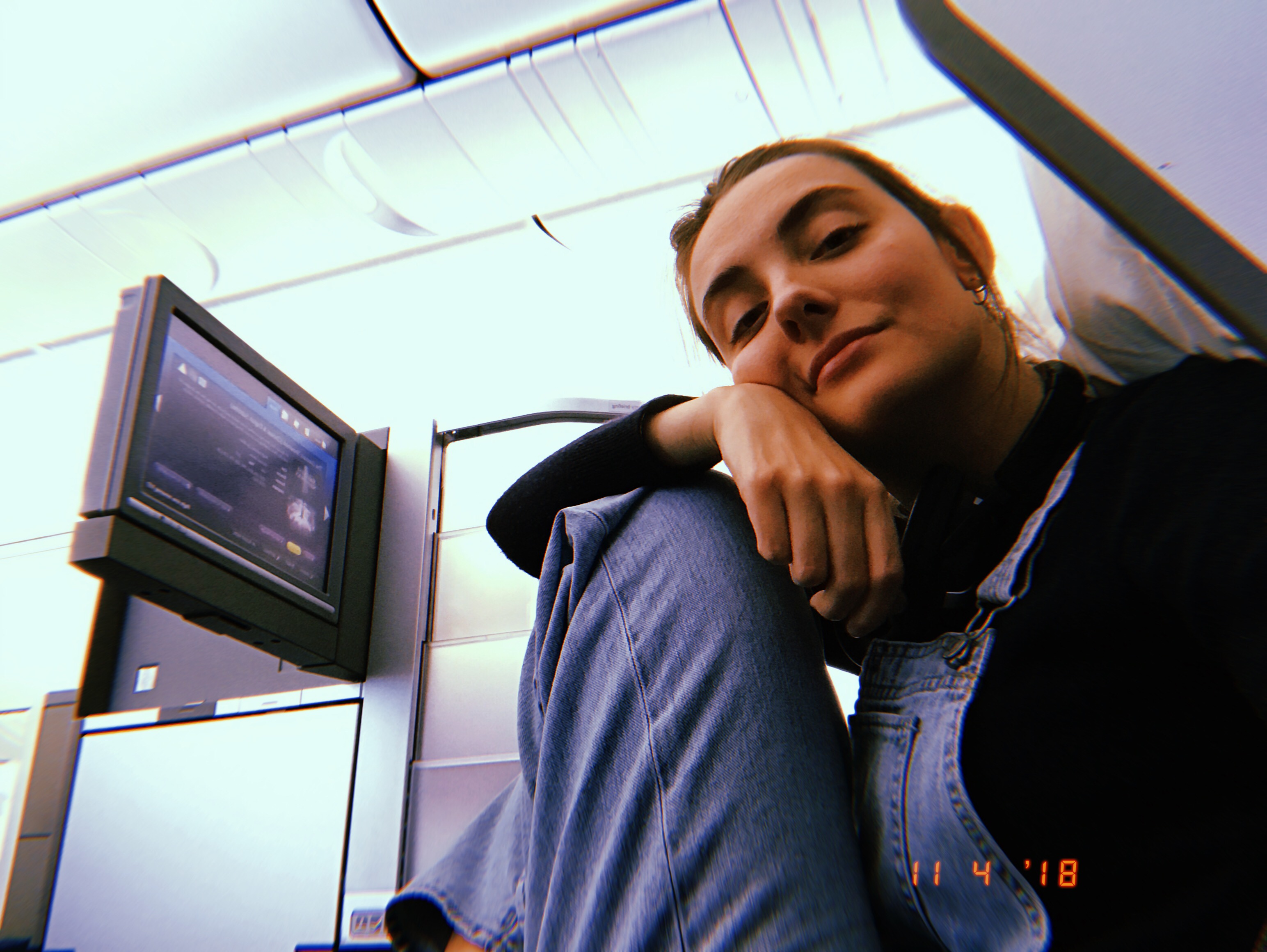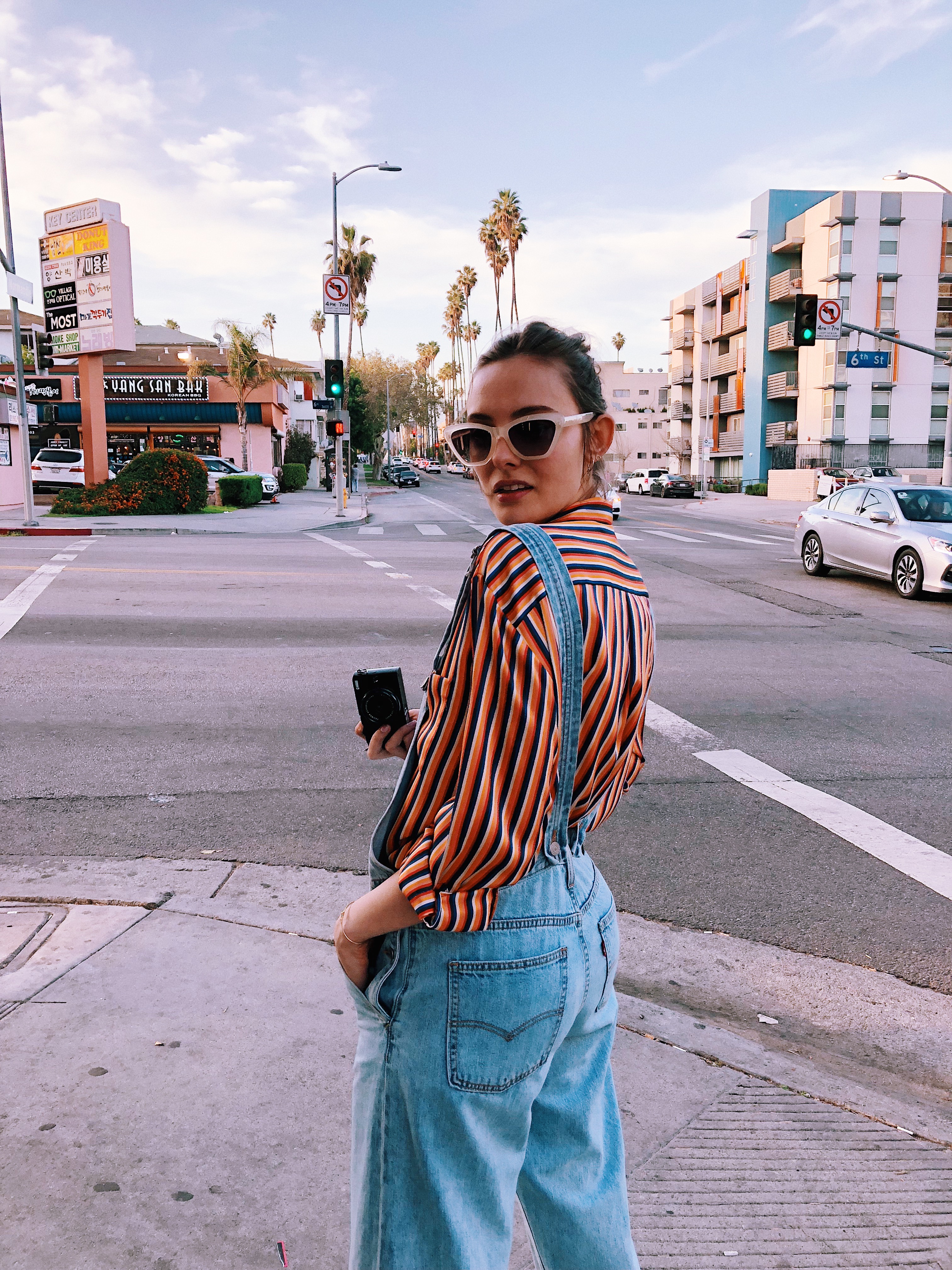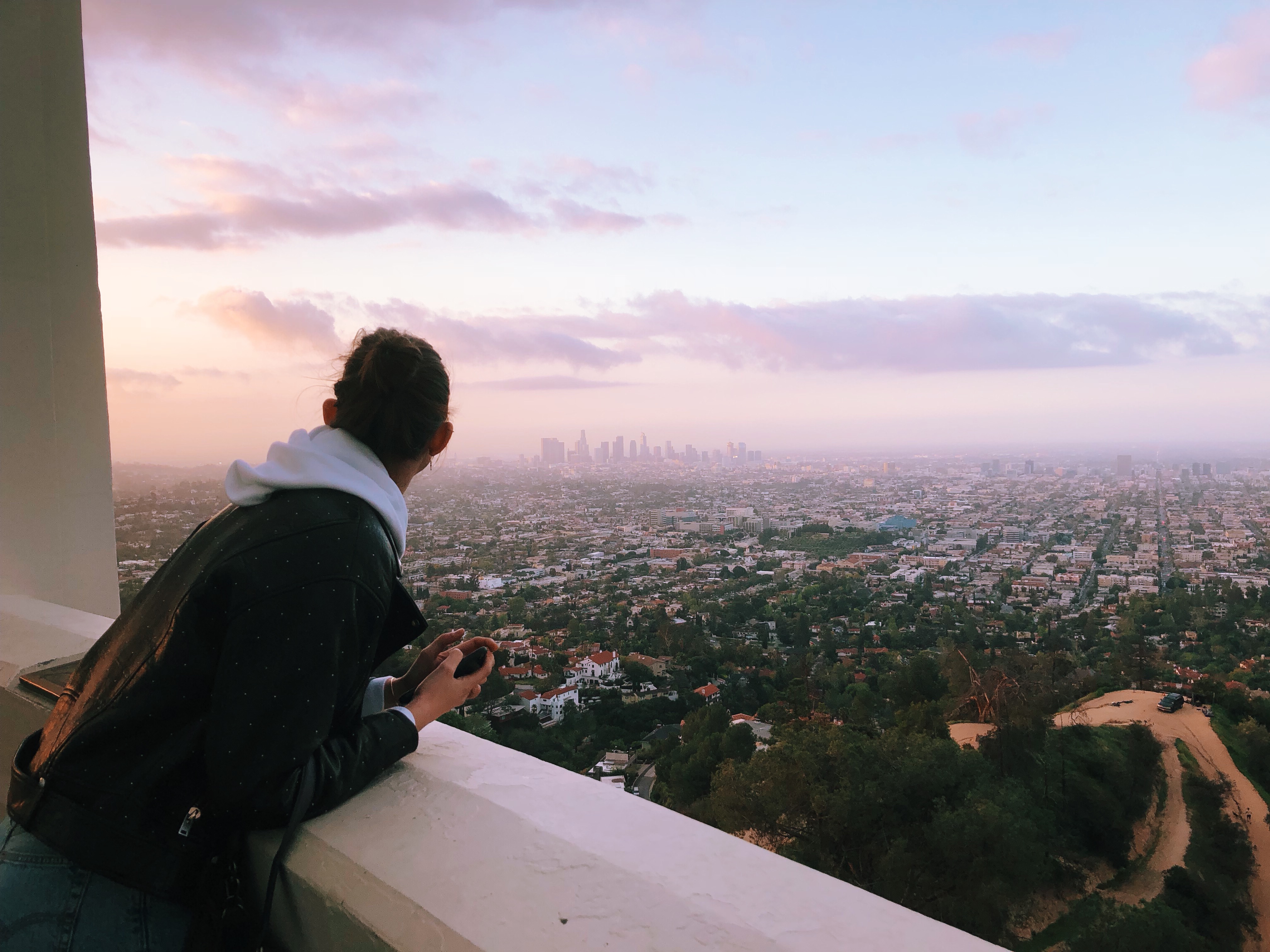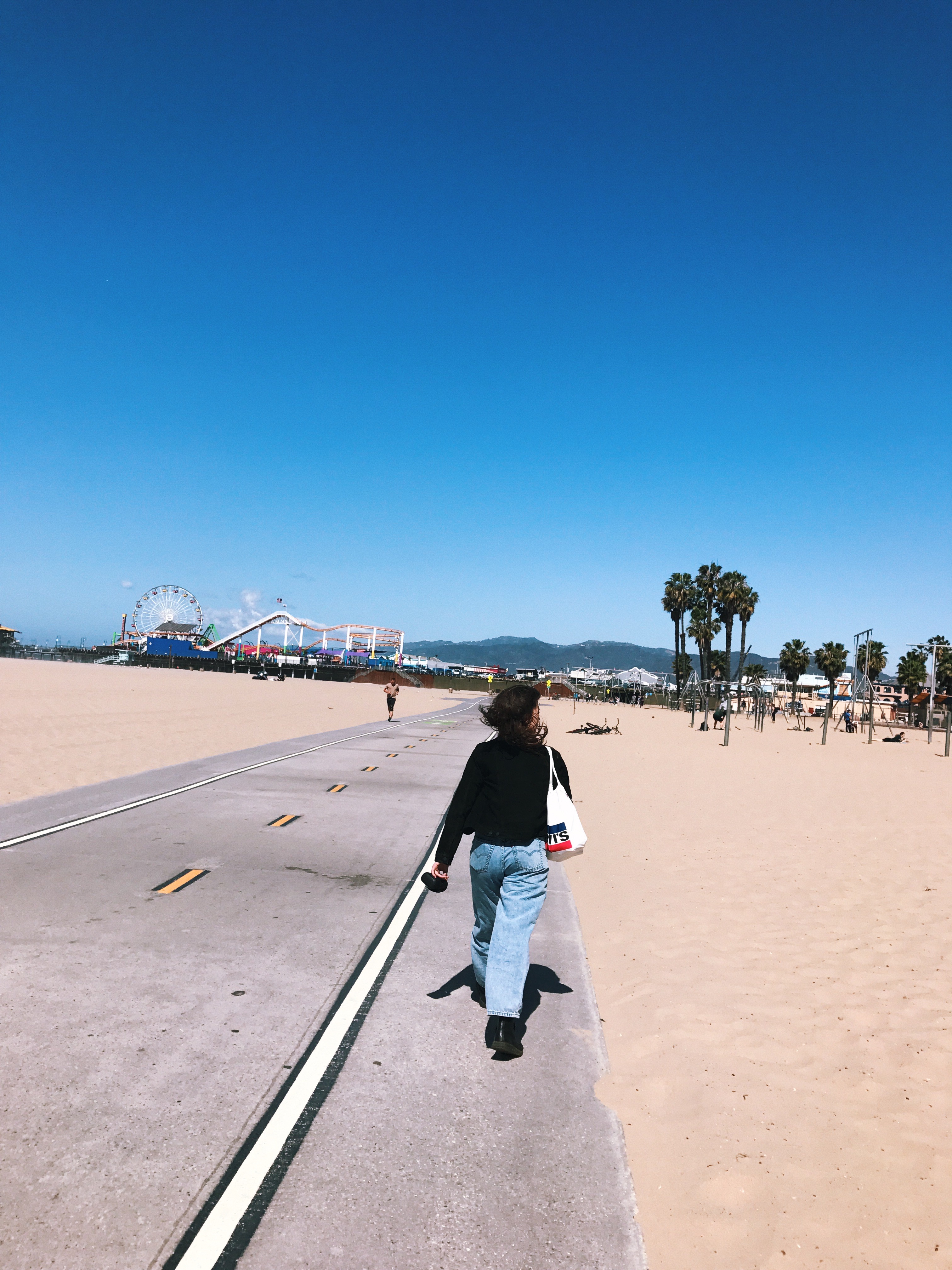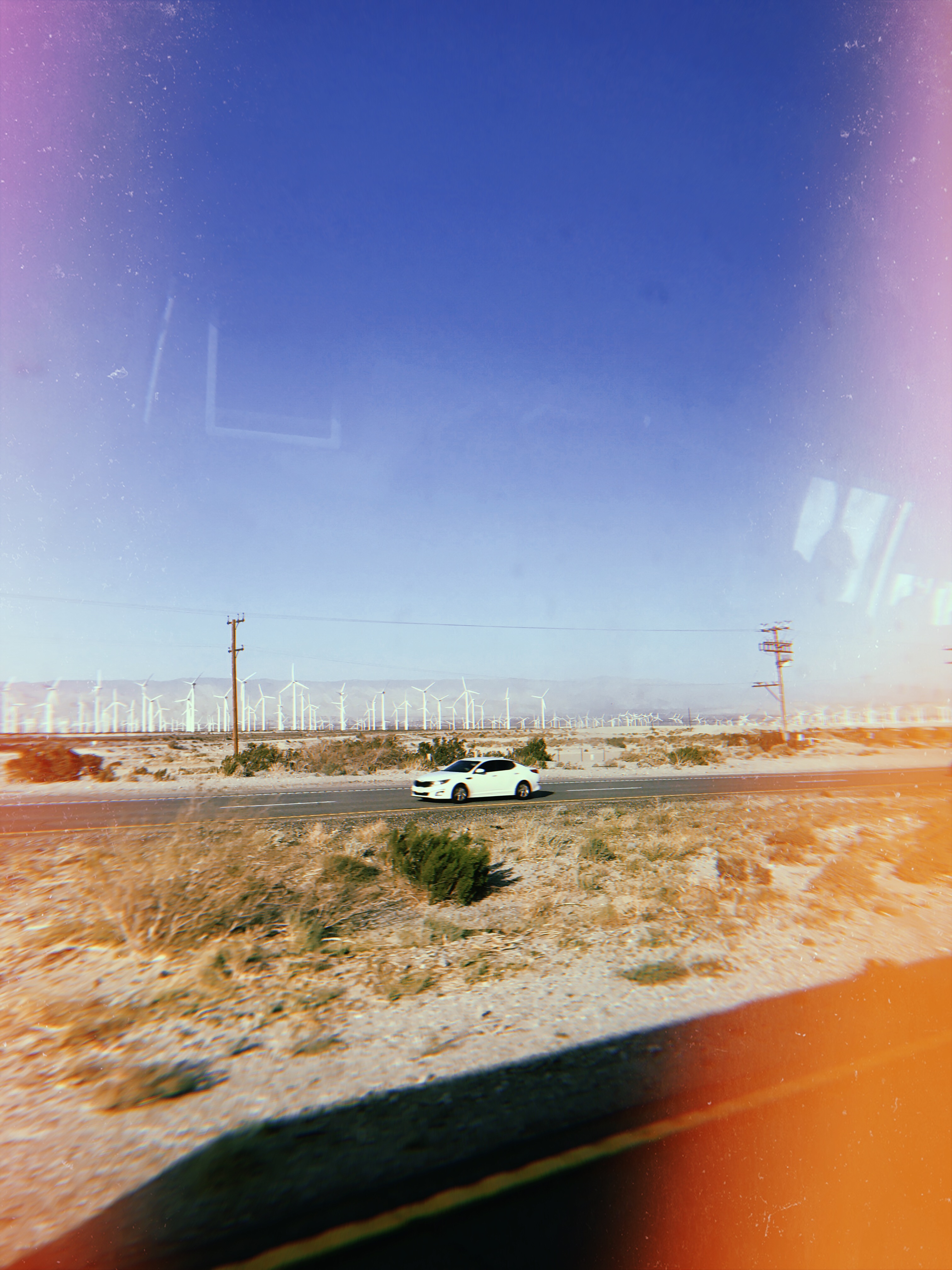 Okay so NEXT UP: Palm Springs, aka our home town for the week to come. Levi's welcomed us with cocktails and a super fun Tailor Shop where we found the most amazing vintage denim and customized our new pieces. What do you think of my white denim trucker that I got personalized? I'm absolutely smitten!
During our first hours at the Colony Palms Hotel we instantly connected with a few real cool people, such as Lizzy & Yuki from Amsterdam, Stefanie & Marcus from Germany and the UK and Kenza & Aleks from Sweden. A great time, ready to party!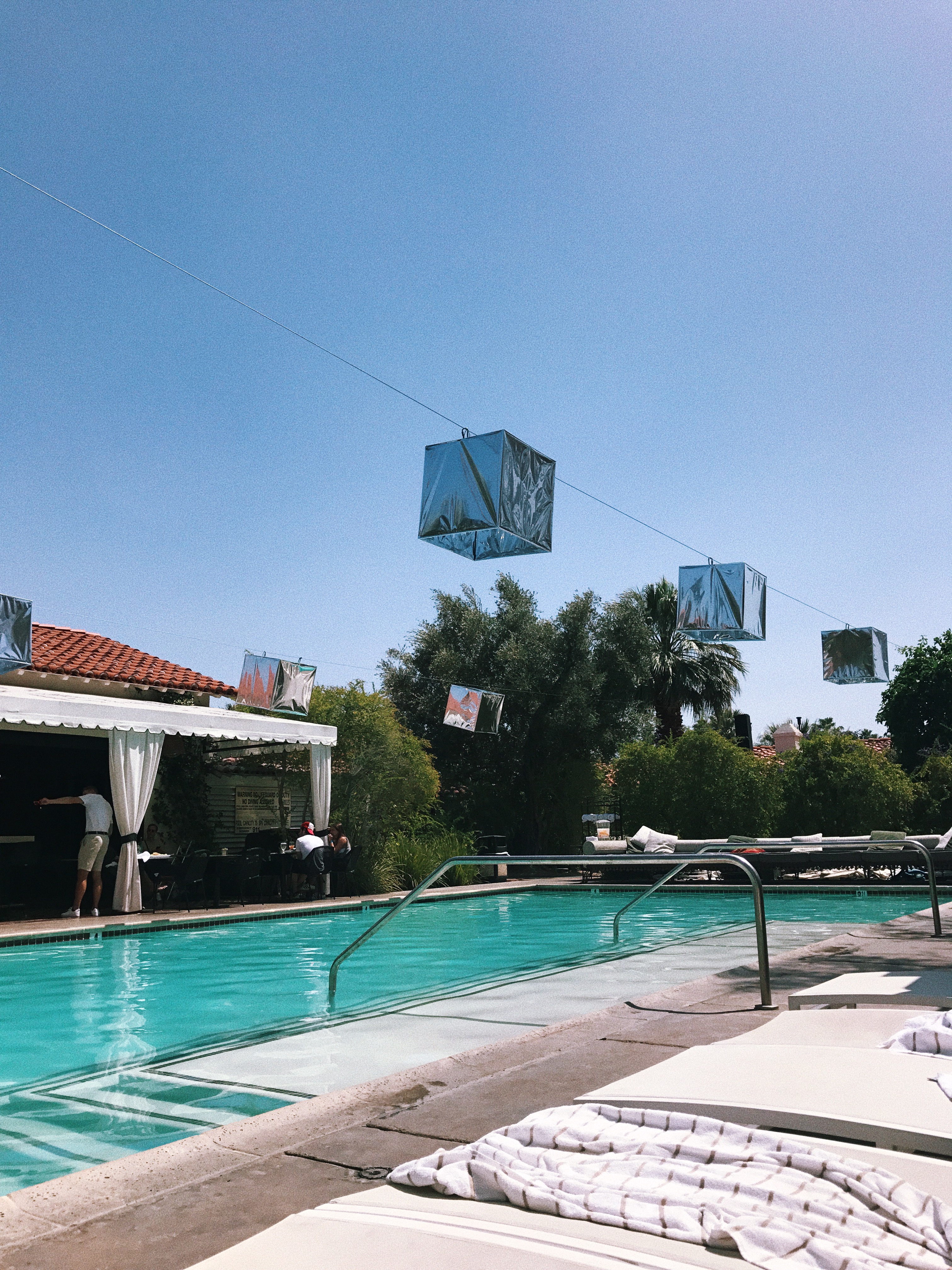 And then it was finally finally finally time for COACHELLA. What can I say? Everything you've heard and everything you think is true: a large part of the festival goers are focused on seeing and being seen. Yes, you bump into selfie moments and mini photoshoots literally everywhere. Yes, in the end you totally cooperate yourself. Yes, people dress up super uncomfortably just to look cool. Yes, there are paparazzi waiting outside the door to get a snap of drunk celebrities.
BUT I do feel like the most important part of Coachella gets lost in the debate about the social media part: actually it's just a great festival! The line up is literally insane; I tried to make a list of to-see artists but that turned out impossible rather quickly, as there are so many options and every group is playing at the same time. There's no dull moment at Coachella while you're just waiting for the next band you want to see. The stages and decorations are super impressive, the view on the palmtrees and mountains is unbeatable and there's a huge range of amazing food — there's even a Shake Shack. The crowds are very enthusiast and fun, even though it's not allowed to drink on the festival grounds.
That might be the only downside (next to the freaking price of everything): when you want a gin tonic, you'll have to go to the designated alcohol area and stay there until your drink is finished. So you might be missing out on some real good shows. Oh wait, there's another disappointment we had to face: Coachella is NOT in the desert, there's just plain, boring grass. (Of course there's a desert around it, BUT STILL)
Olga and I had a thrilling time, and the best way to prove this is probably to show you guys a few pictures 🙂 OH and there's a vlog coming too, for some more moving impressions! Let the images speak: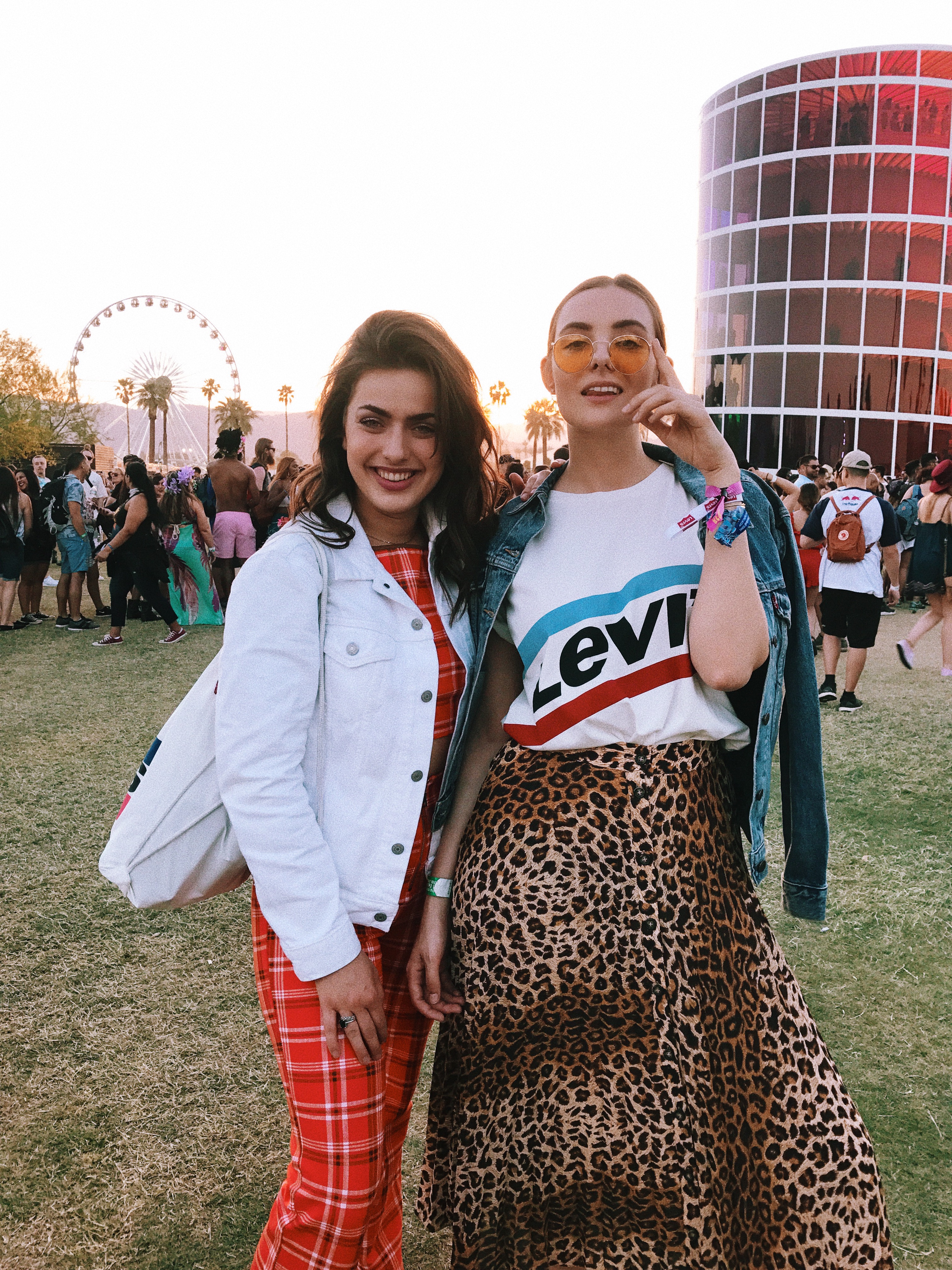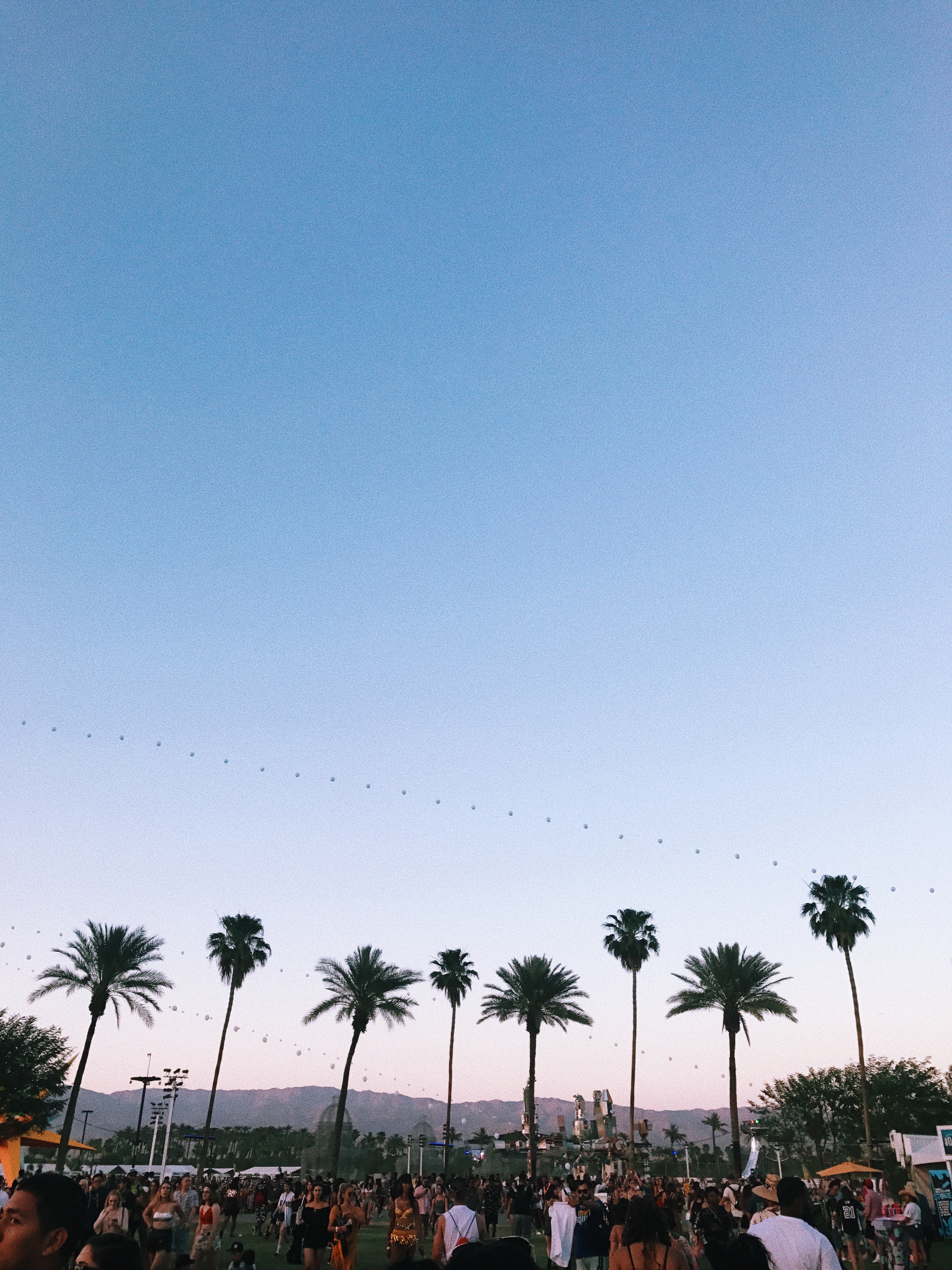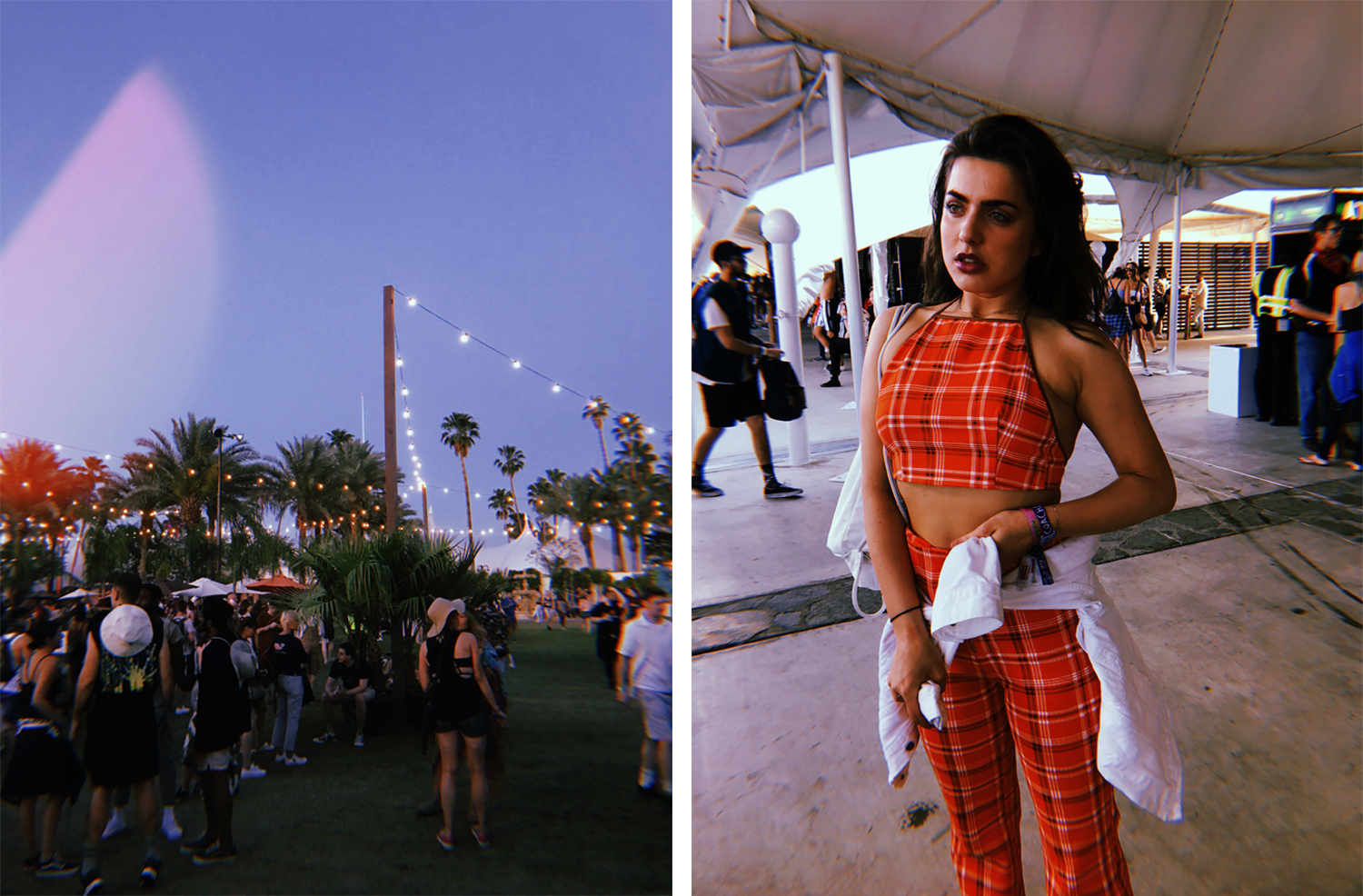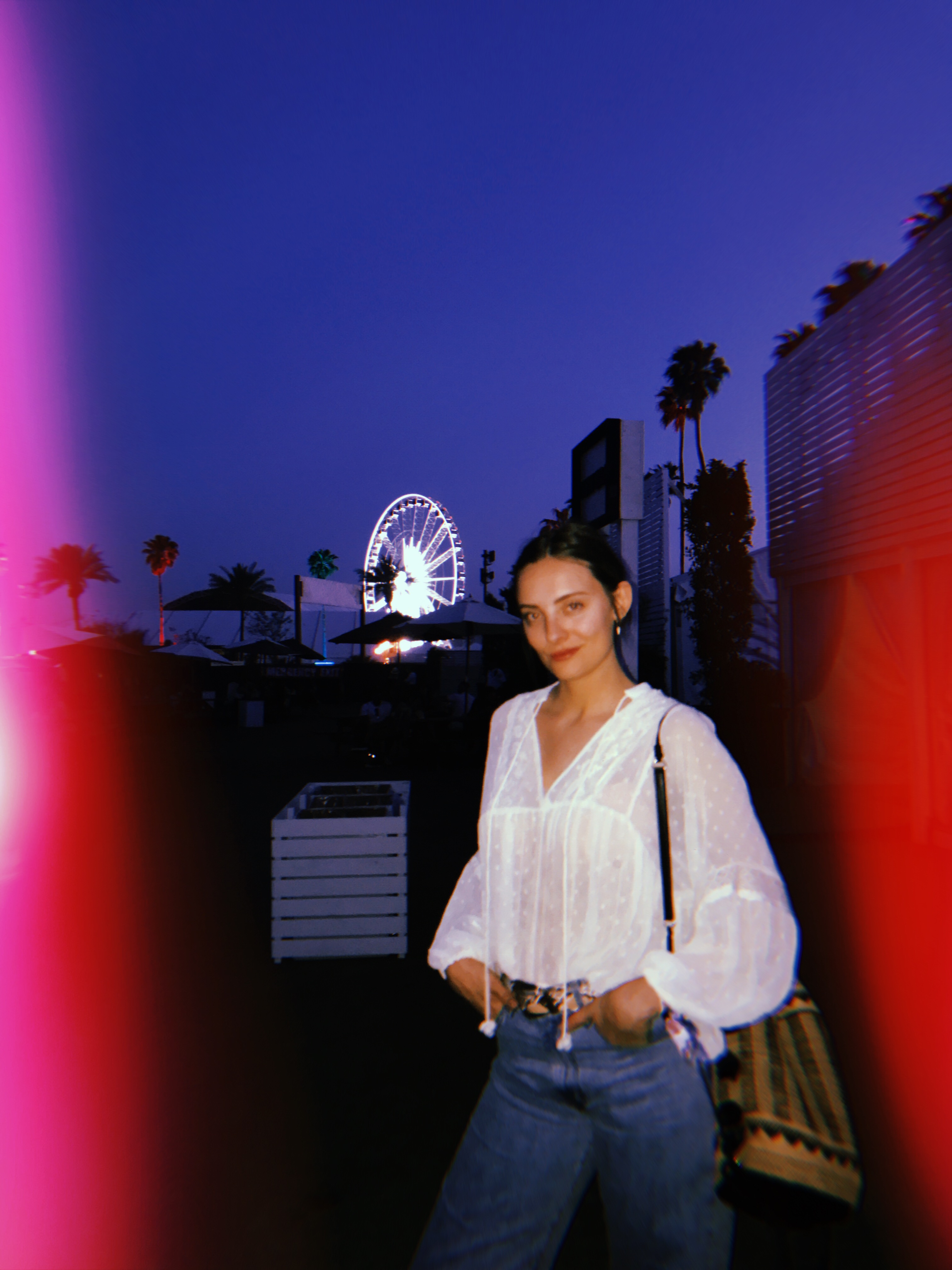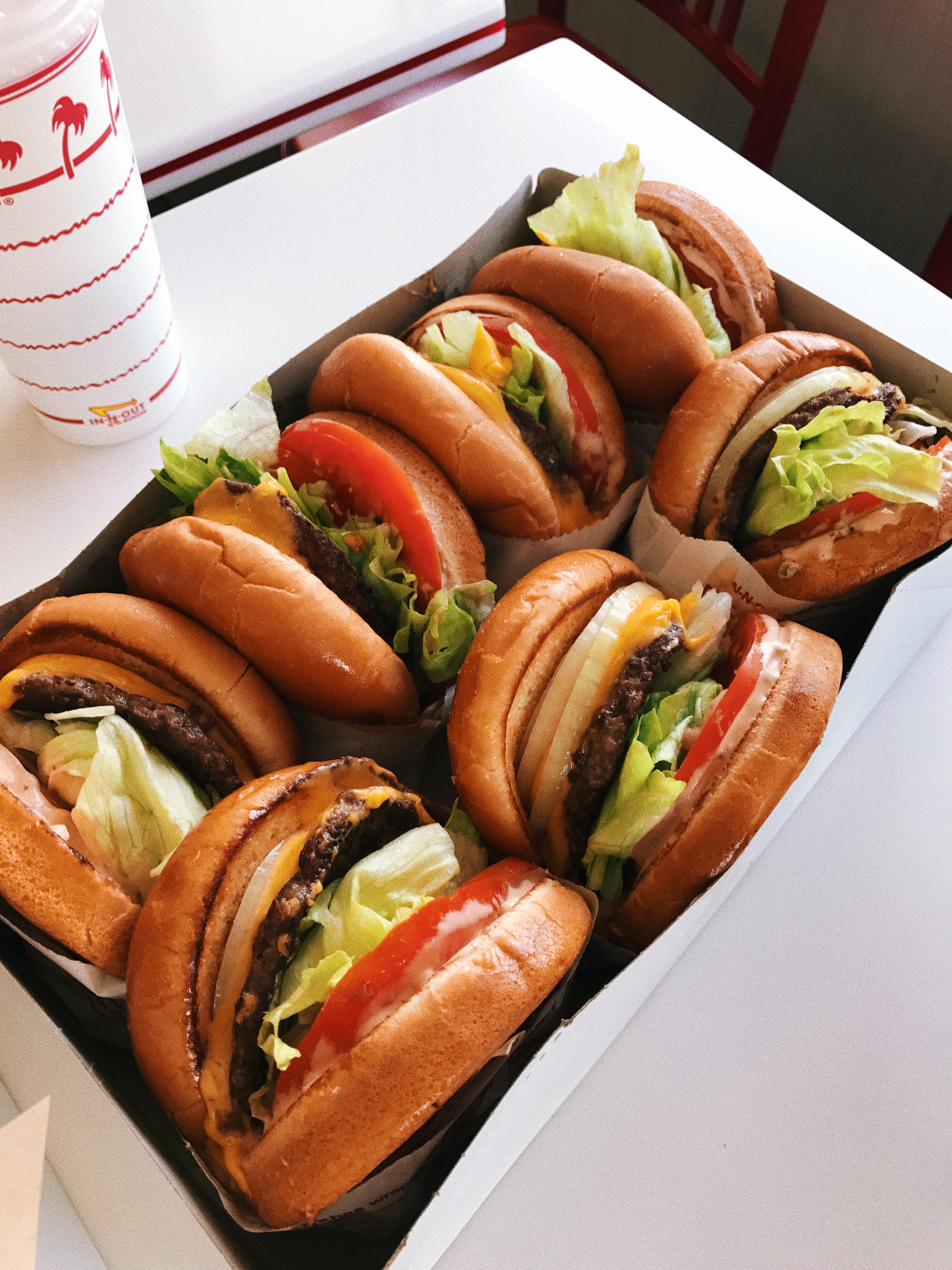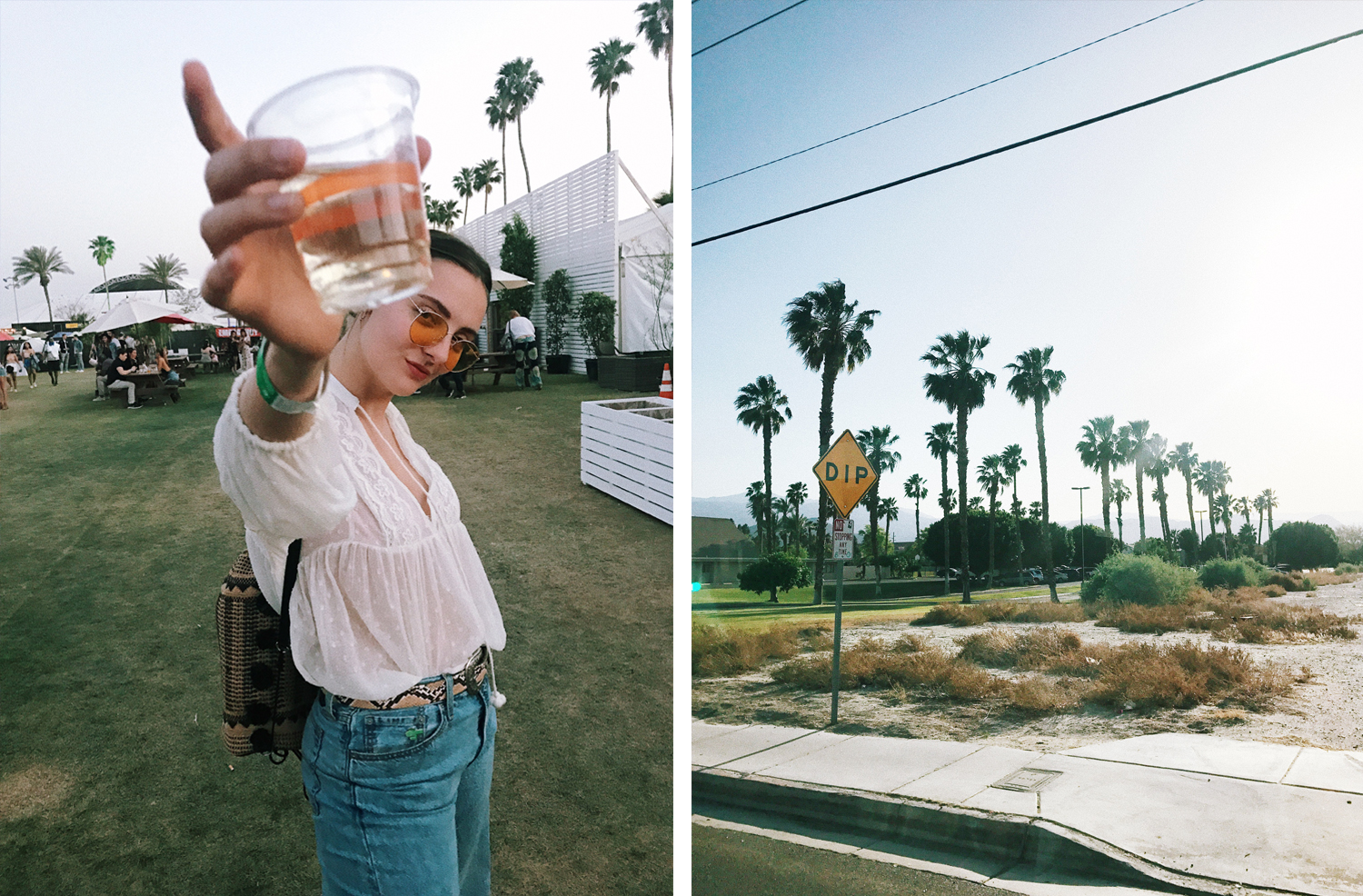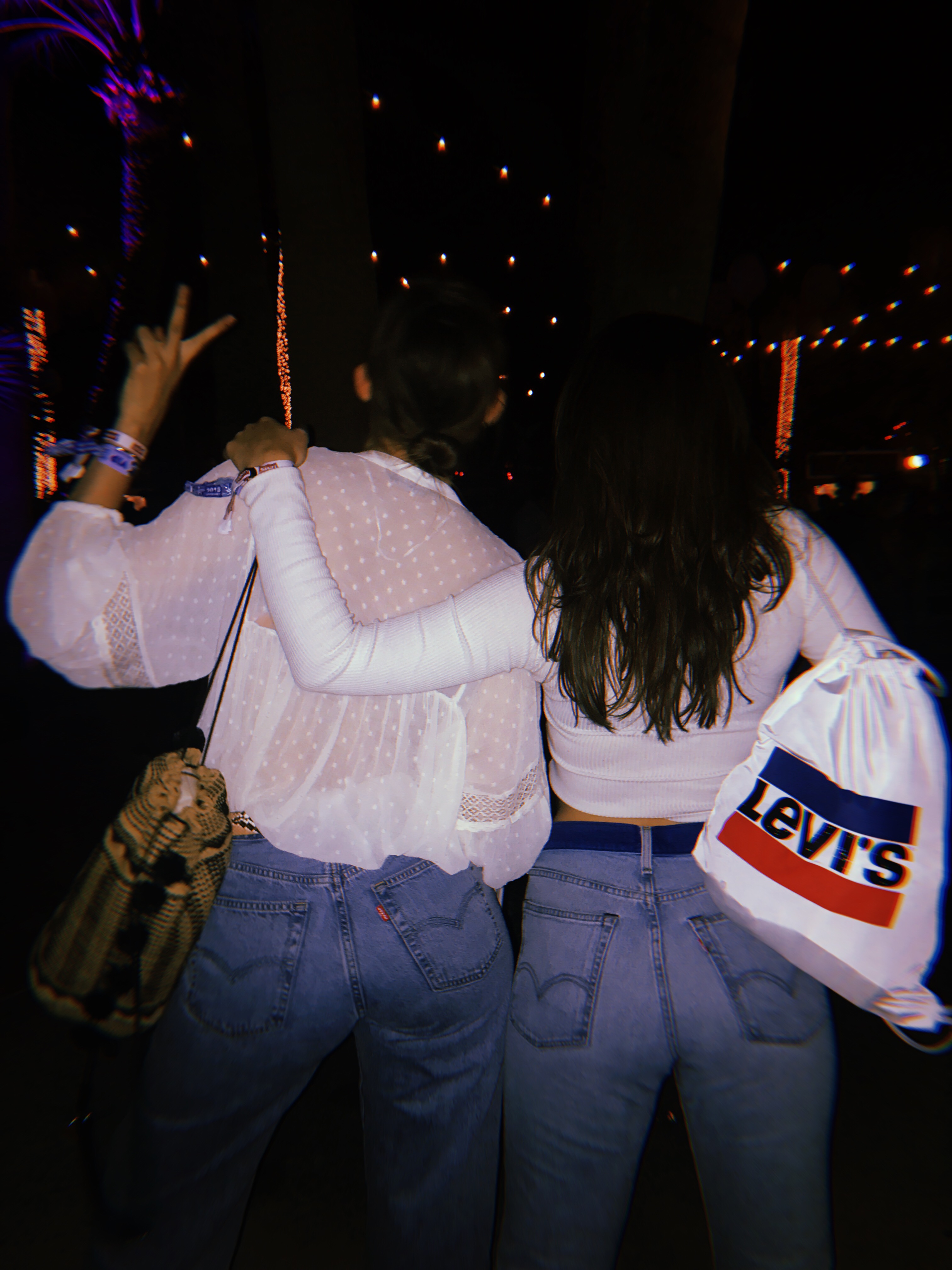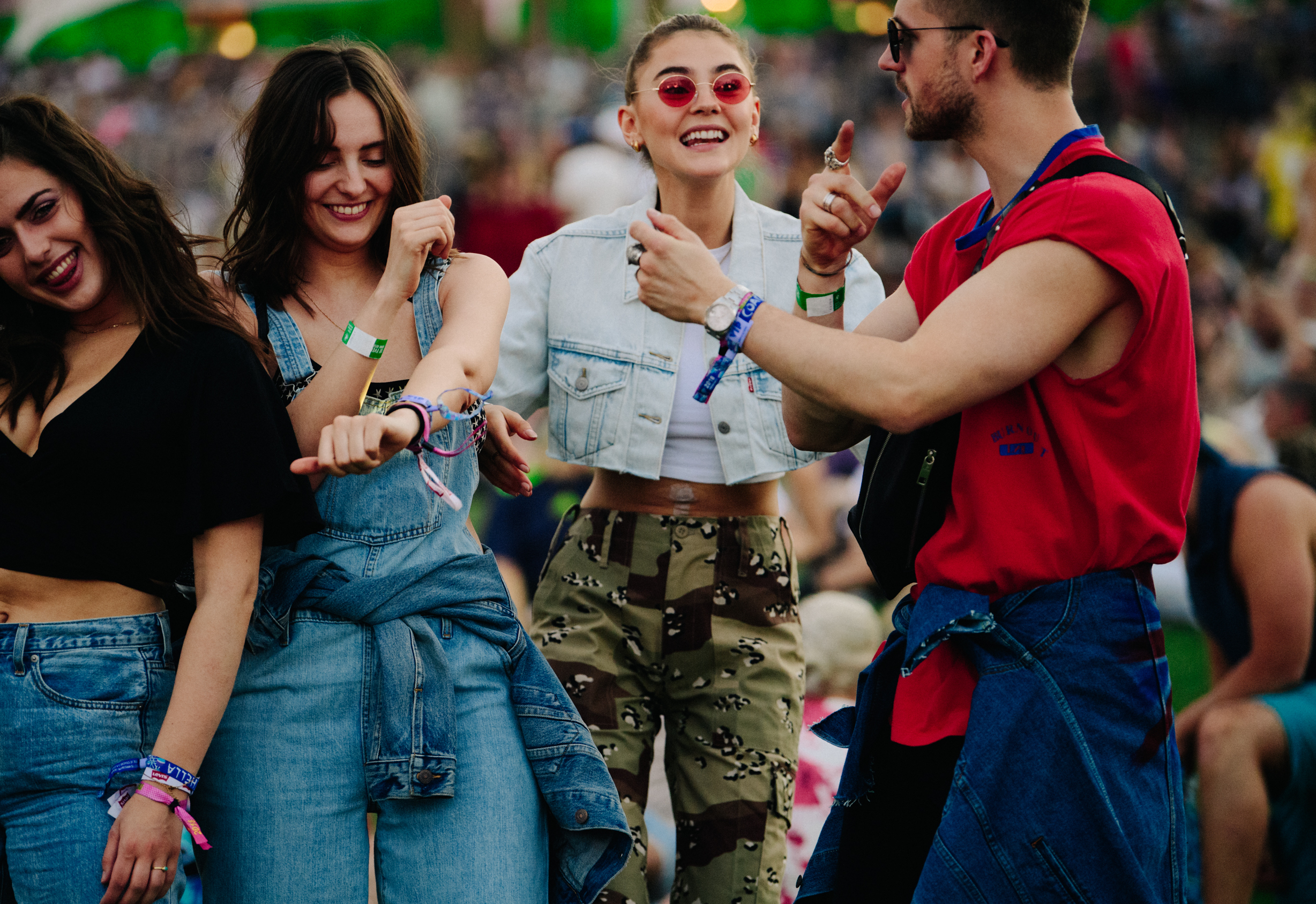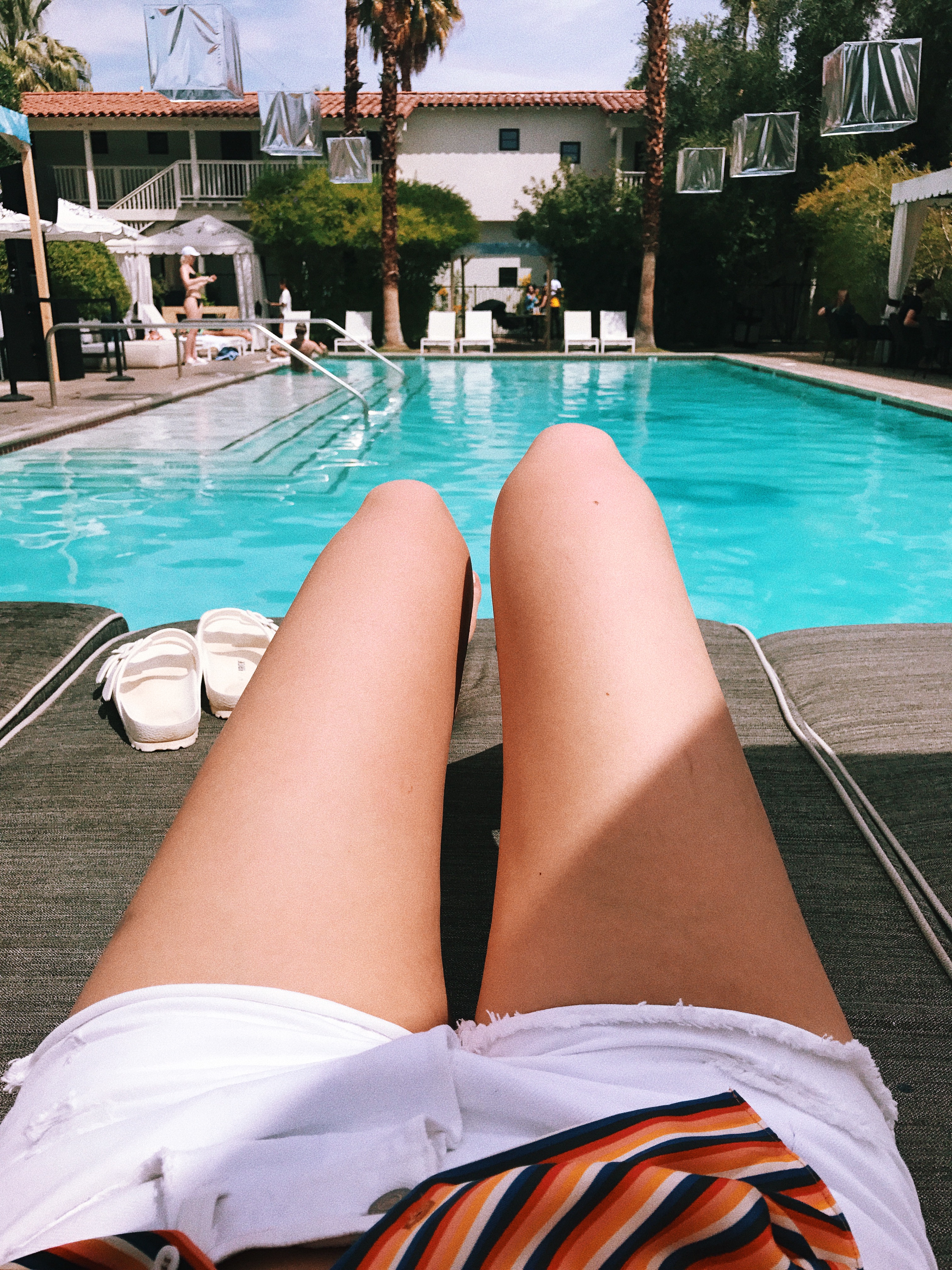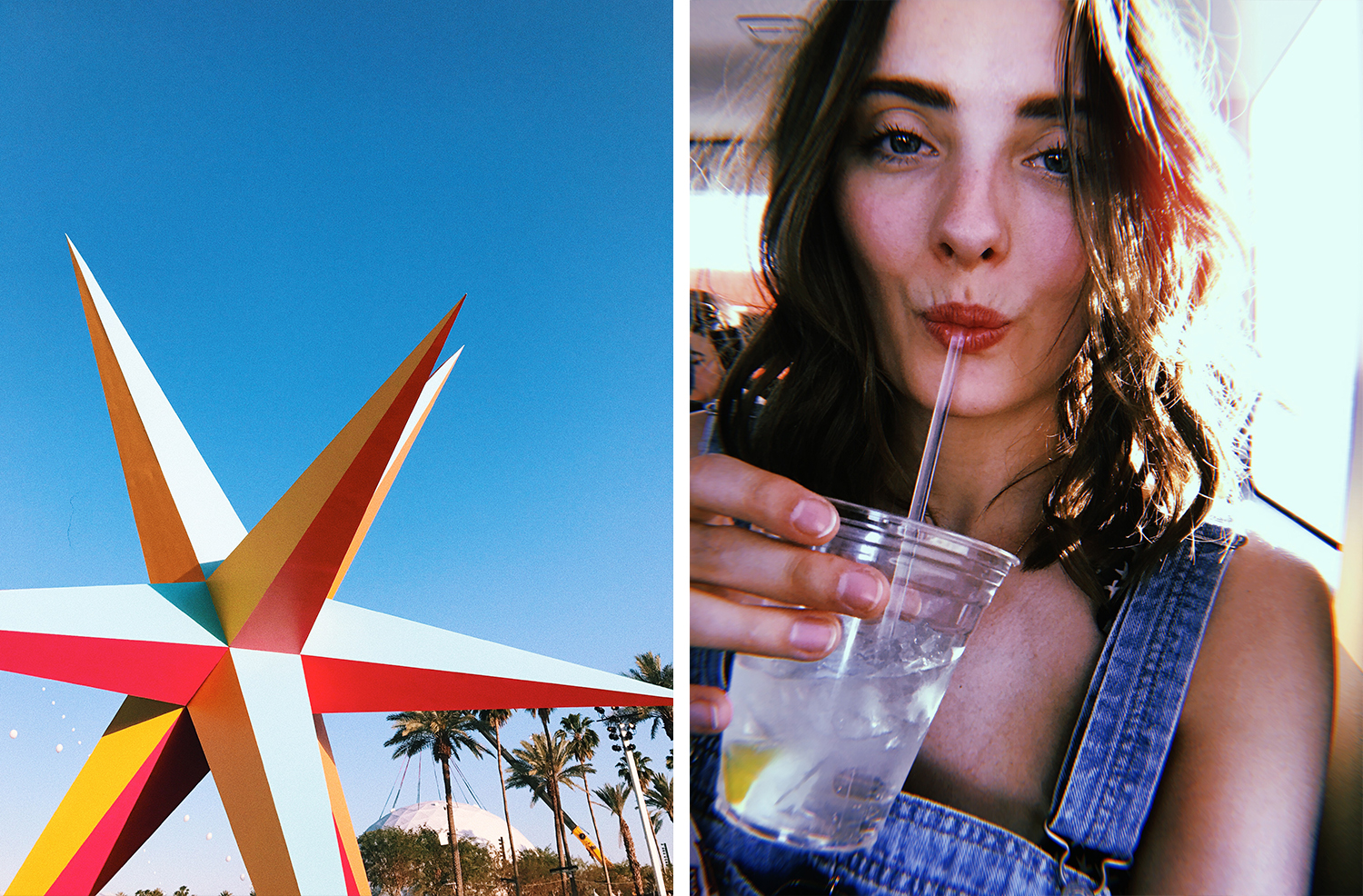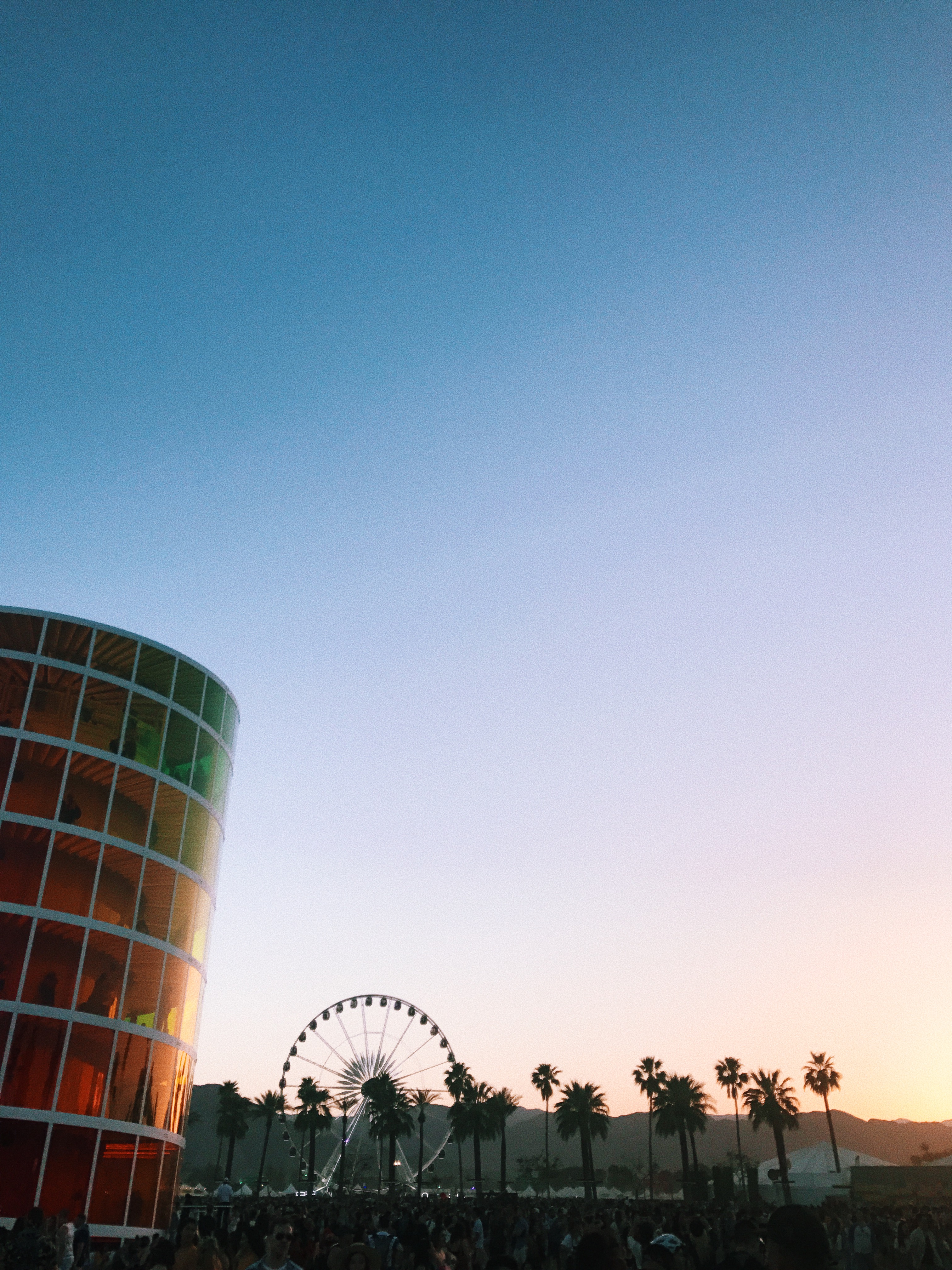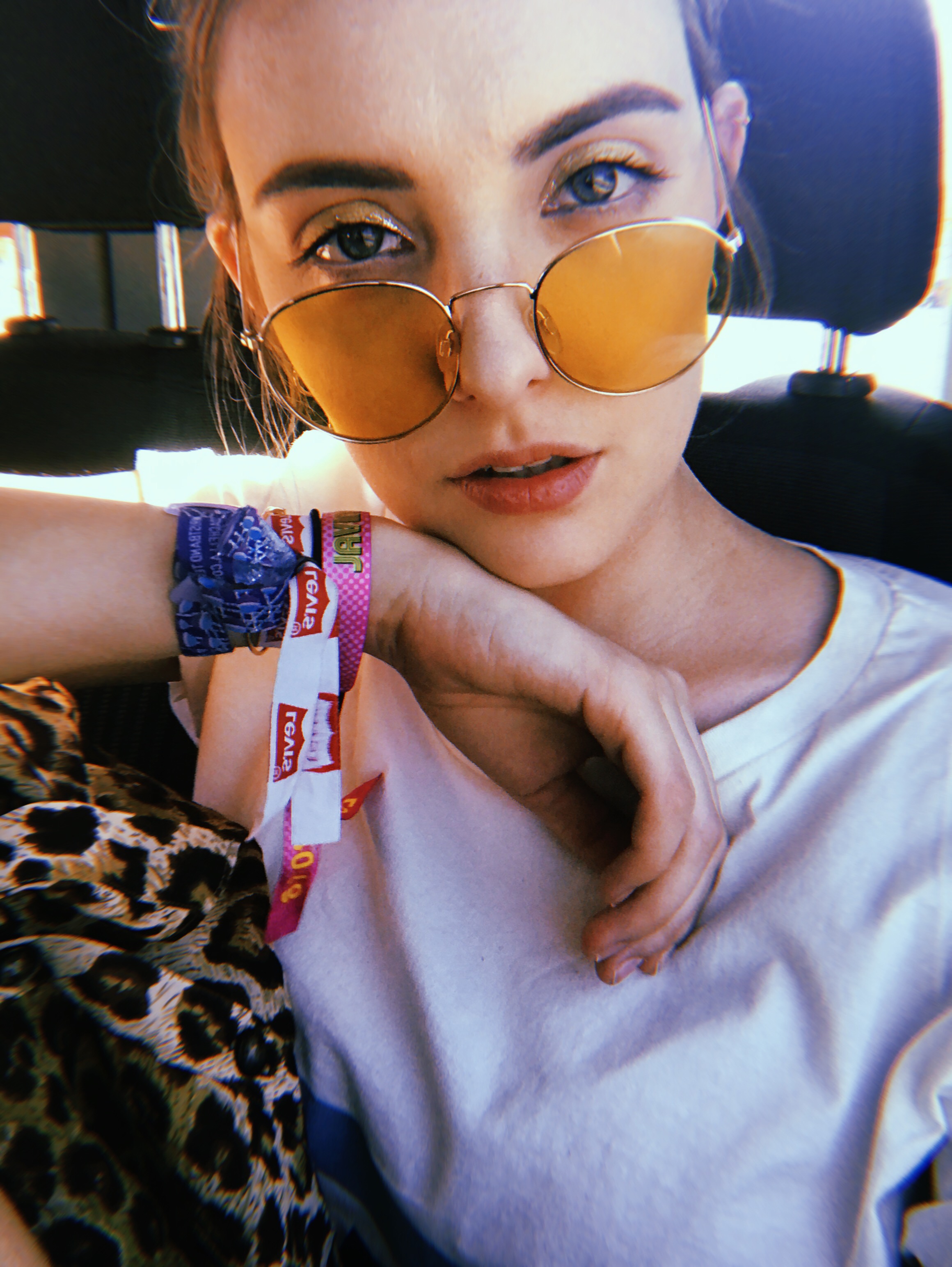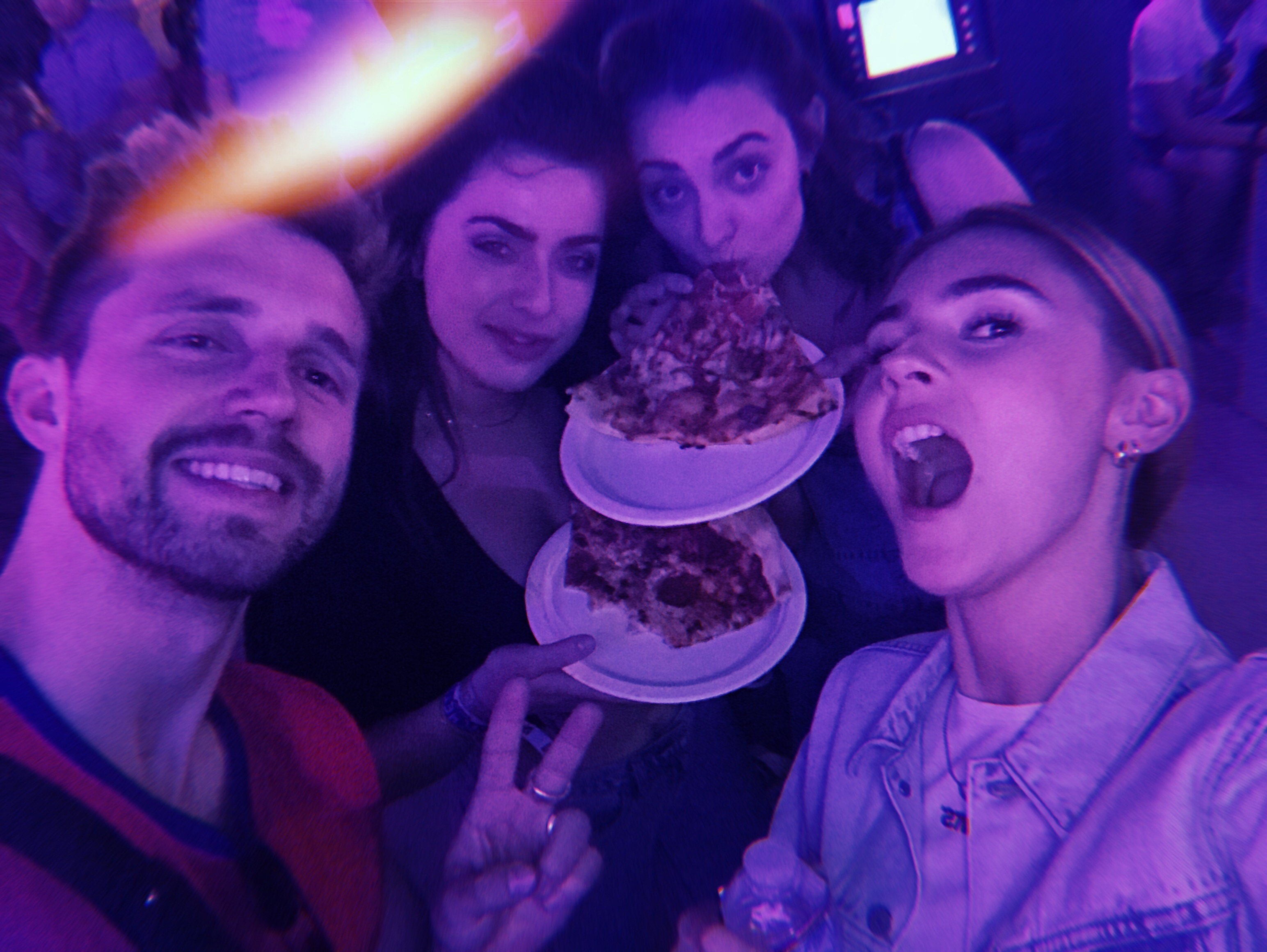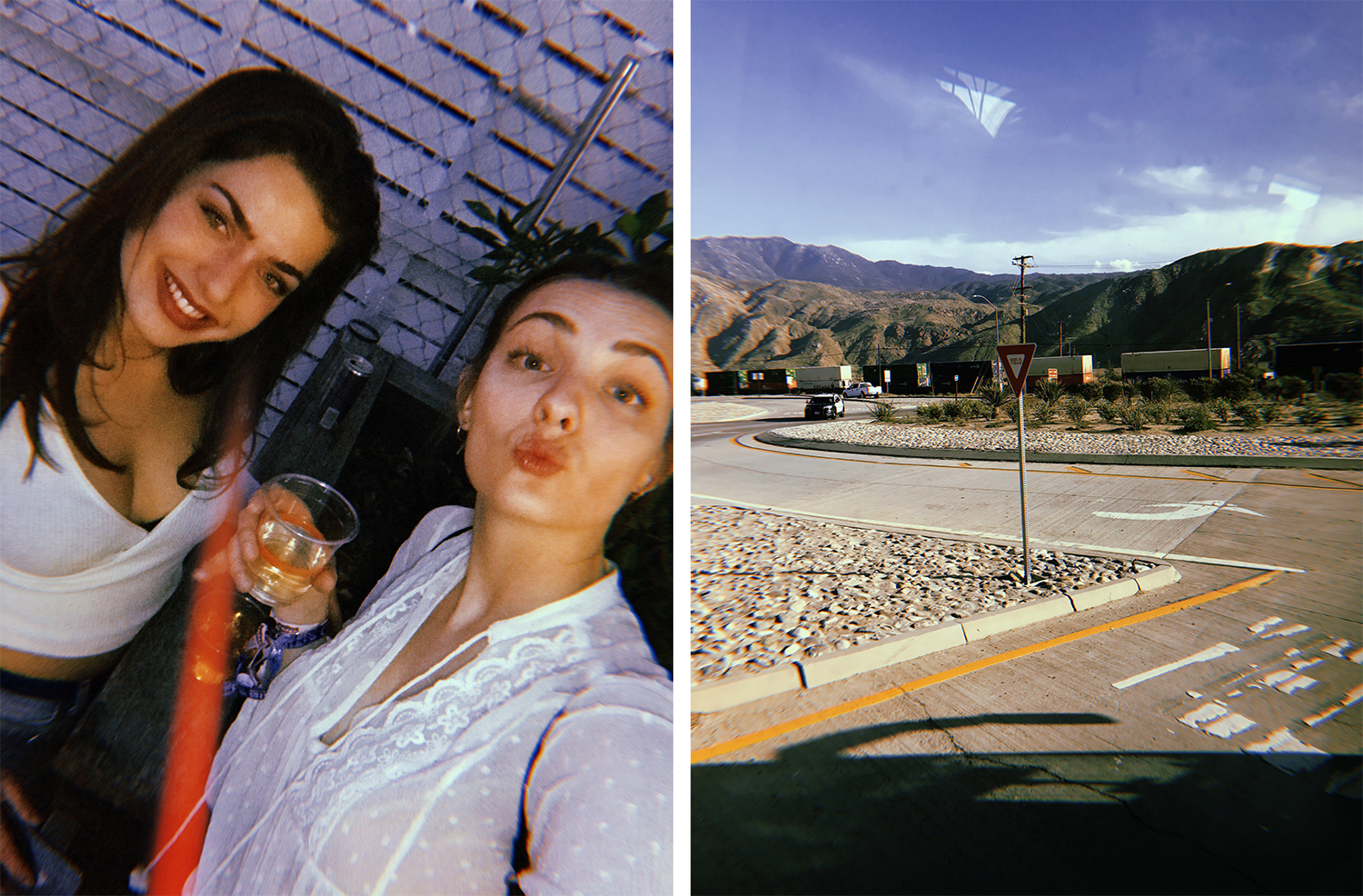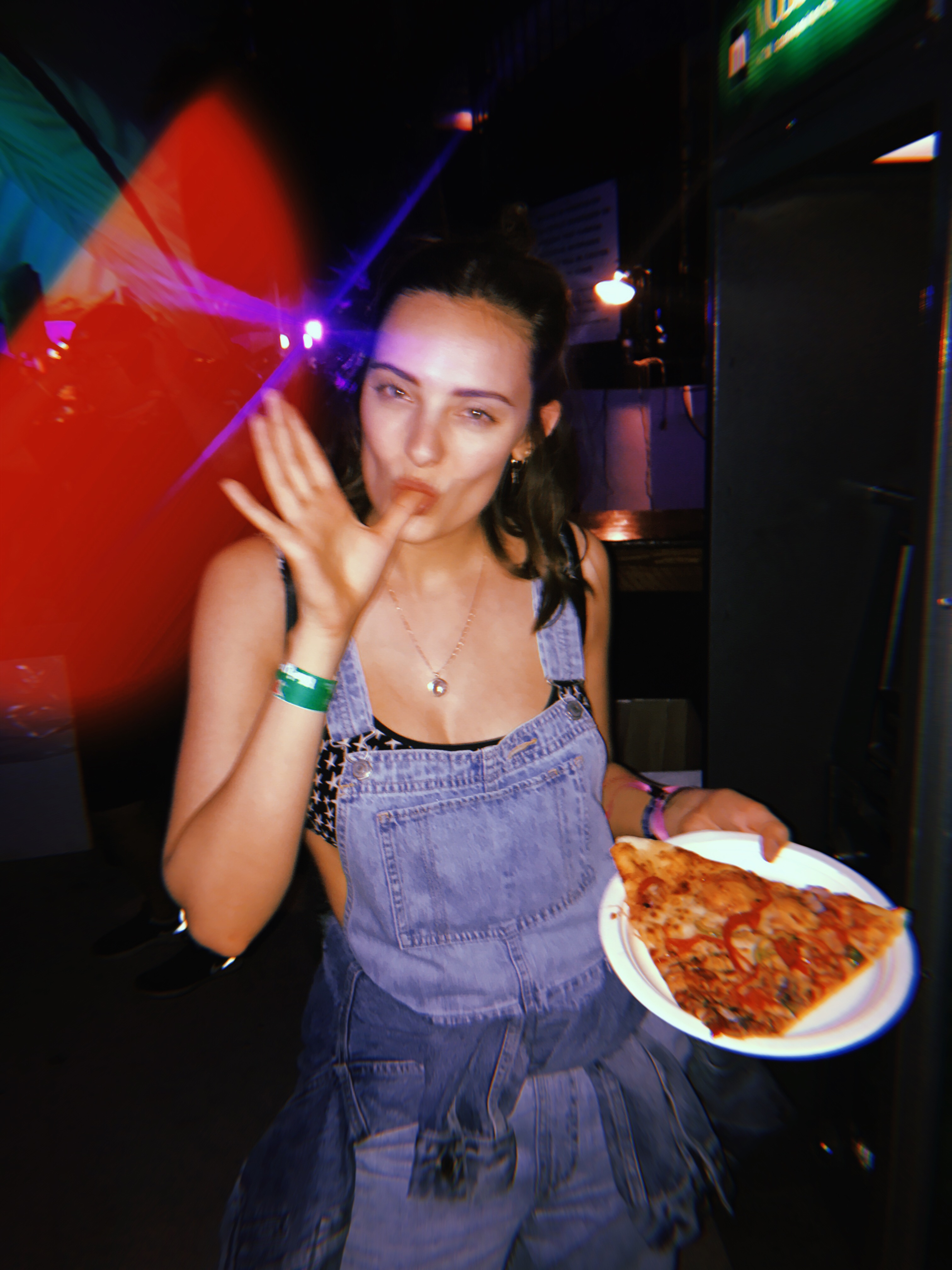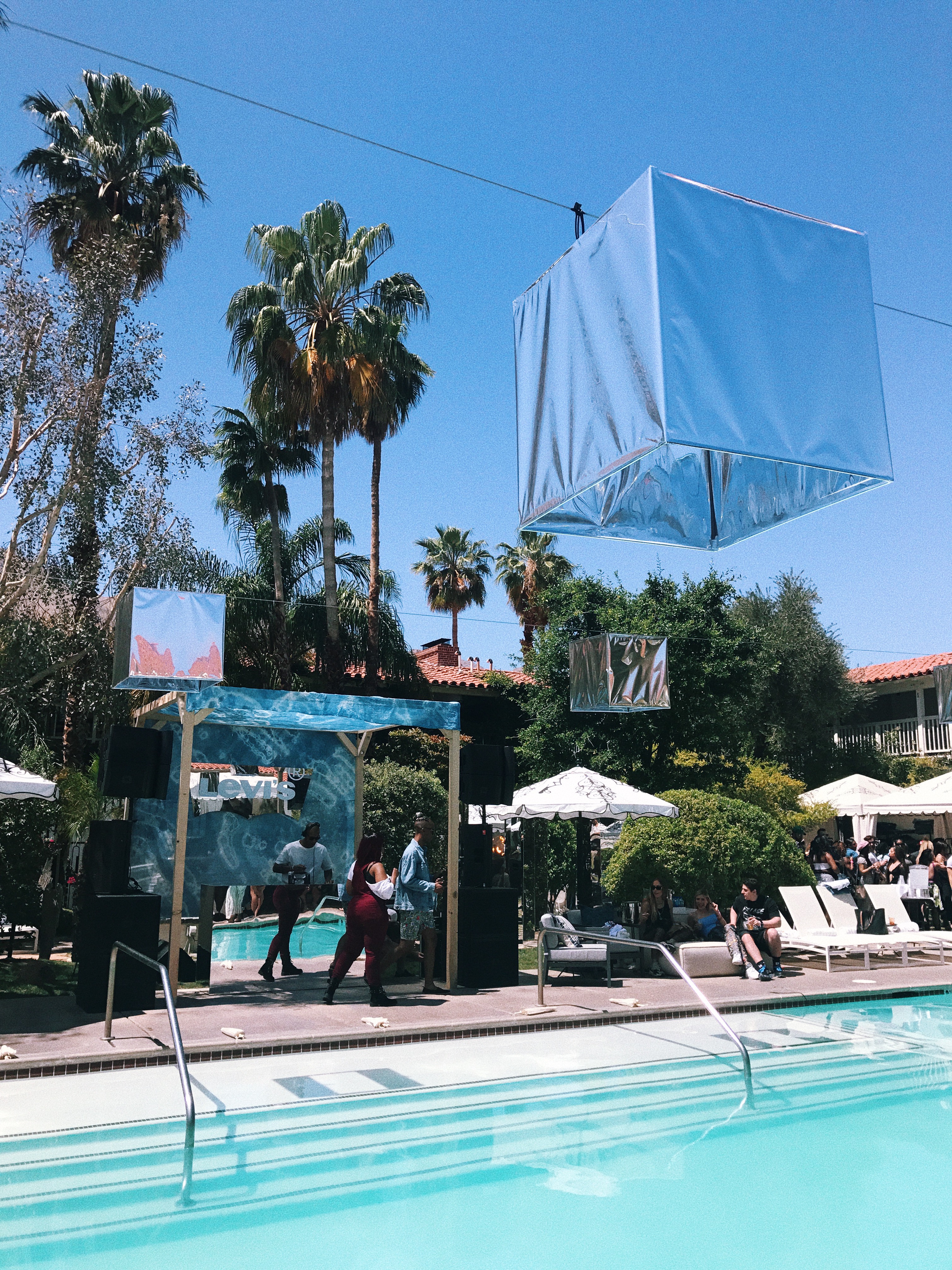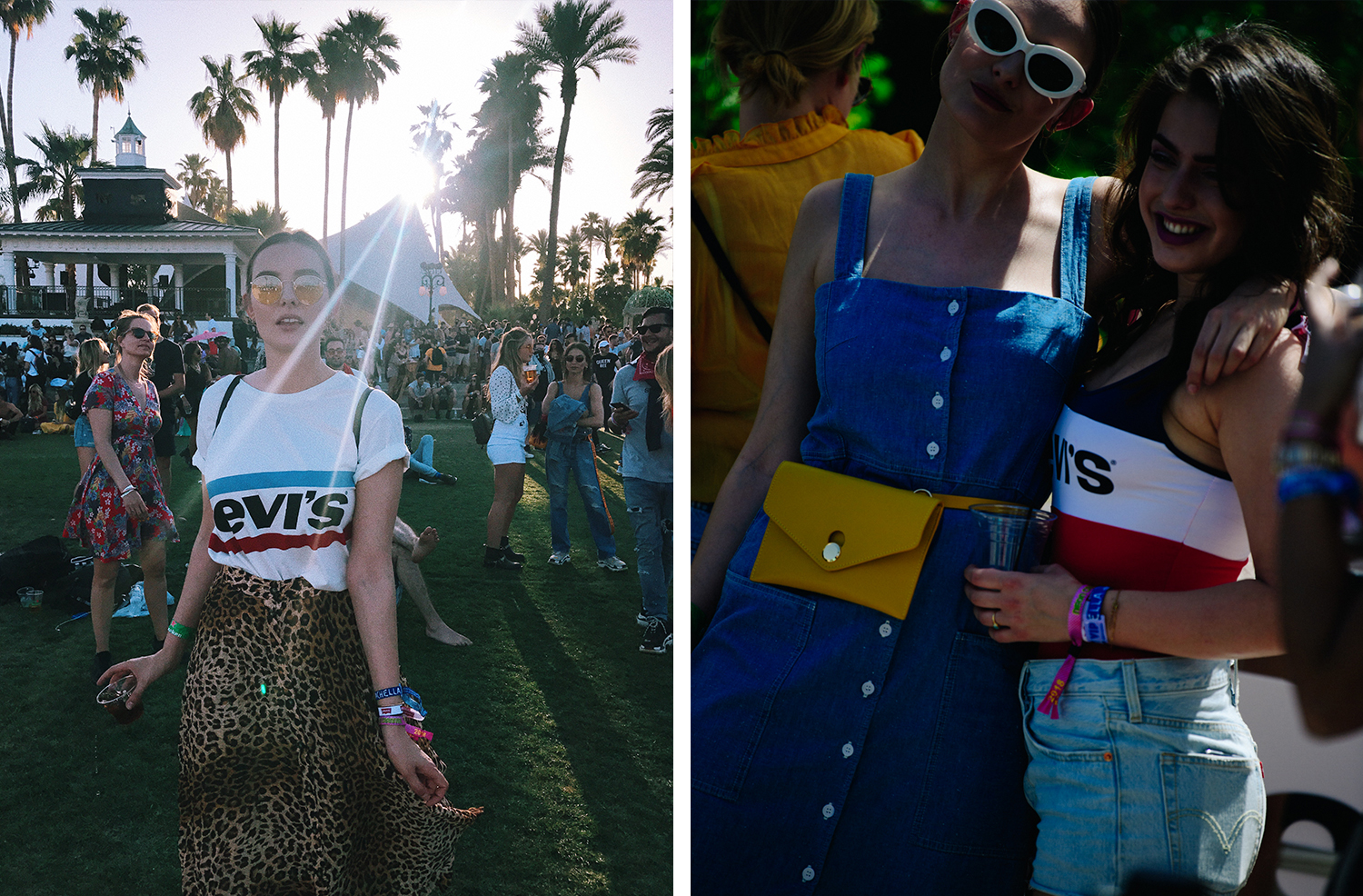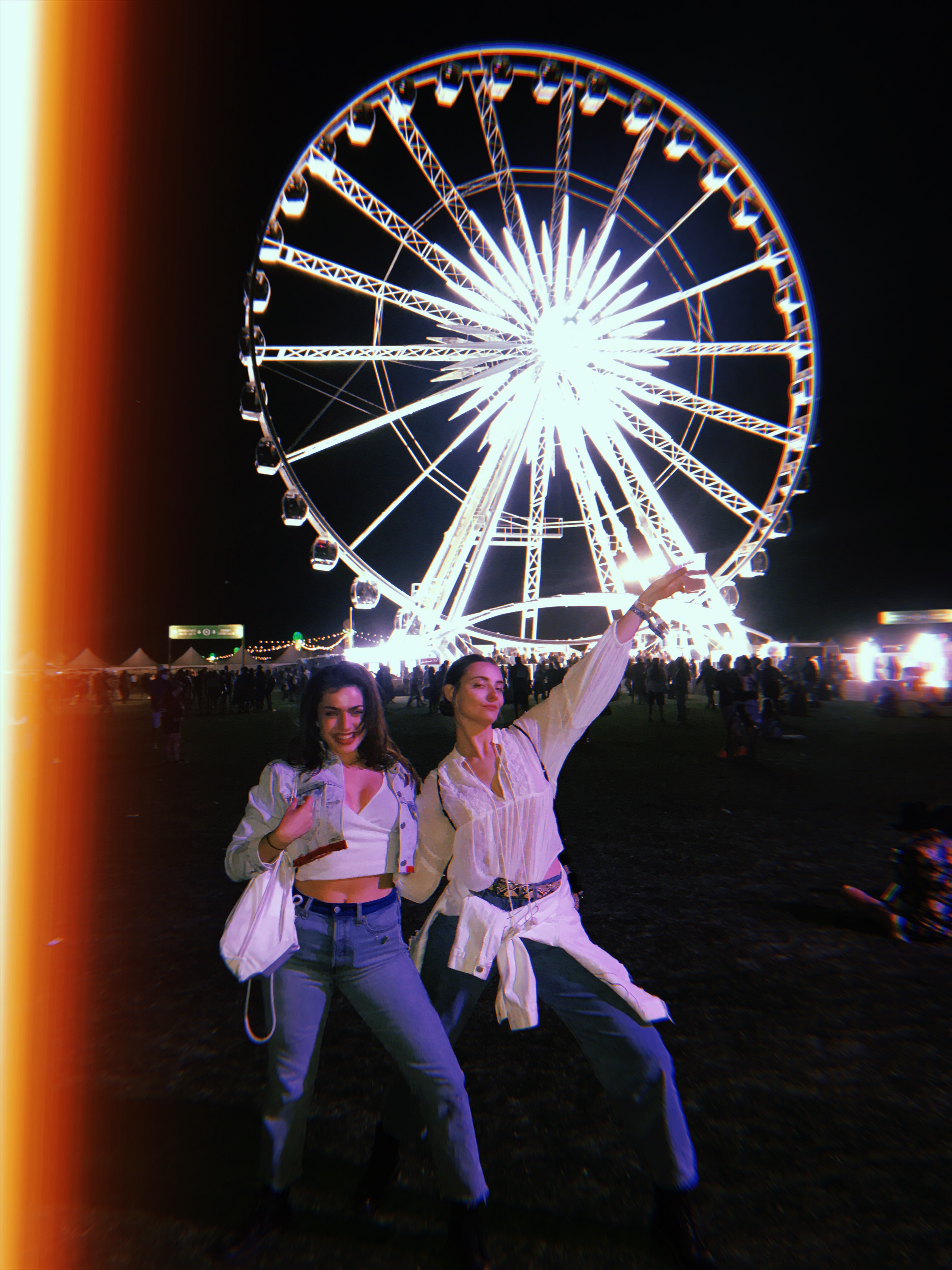 What I wore at Coachella:
Levi's 90s baggy jeans, Zara white blouse, Pull&Bear snake belt, Weekday yellow sunglasses
Levi's logo tee, & Other Stories leopard skirt, Weekday yellow sunglasses
Levi's baggy dungarees, Love Stories star bikini top (old)
Let me know what you think! Any plans to attend Coachella one day?
Thanks again for this trip of a lifetime, Levi's!