A burgundy croco bag feels like the ultimate luxurious accessory in the world, am I right? This one surely does.
I got this très chic croco bag with metal rings & plastic details as a gift from accessory brand Charles & Keith. I hadn't heard of the label before, but their latest campaign features Hailey Bieber and Xiao Wen Ju and I'm OBSESSED. Think bags and shoes in super contemporary designs at very reasonable prices. Find the croco bag right here!
Oh, and to show off some more beautiful accessories: how about these vintage inspired rings by The Spice of Life? I've been wanting a pearl ring since forever, and literally any signet ring is welcome in my collection 🙂 This label has the same story as I just told you, actually: great designs, affordable prices. Just a good tip from me to you if you were still looking for new, interesting jewelry brands!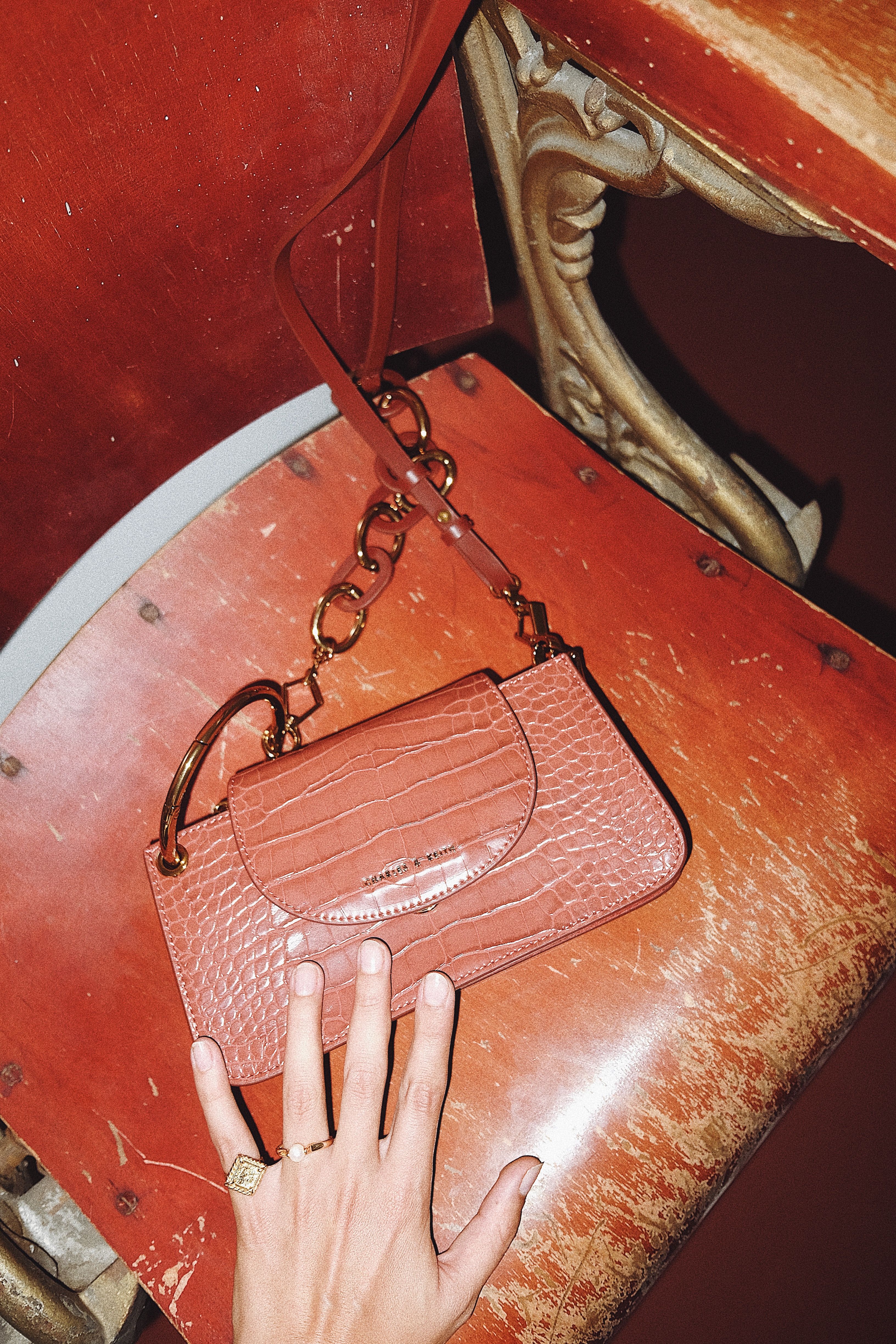 Both items were gifted.