Seems like I'm doing more festivals than ever this Summer, so obviously I'm sharing lots of different festival looks & must-haves too. Tackling today? The ultimate piece to pack for rainy festival weather!
The weather during festivals can sometimes be highly erratic and alternate between tropical sun and unexpected storms, so packing accordingly is DIFFICULT. Especially when you're camping for several days in a row and you have to pack all of your stuff in a tiny backpack. Worst. Nightmare. Of course you want to look smashing cool, but not bringing any practical stuff and ending up looking like a drowned rat after an unexpected rain shower isn't exactly cool.
The trick is to bring items that look super awesome and will turn out to be a lifesaver too. Think of longsleeve tops that protect you from the sun, boots that don't leave you all blistered and of course, a jacket that shields you from rain, cold and wind!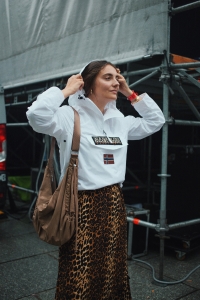 And talking about jackets: plenty of my male friends have been wearing the Napapijri Rainforest Jacket for a while now, and I'm happy to finally have one of my own! Thing is, some people might associate this iconic windbreaker with the wild outdoors and long hikes, but this practical yet eye-catching piece can actually be very easily translated to urban daily looks as well.
For a night out at Boomtown festival last week I styled the jacket with a very feminine long leopard skirt and chunky combat boots — I'm all about contrasts, you know. I did add a cool nylan handbag to beautifully match the polyamide material of the windbreaker. No worries, I won't go all technical on you guys; the only thing you have to remember is that it will survive a LOT of festivals in the future. Durability for the win!
Oh, and I opted for fresh, classic white but the jacket comes in several fun, contemporary colours like baby pink and light blue too! It might be even easier to start combining these hues in beautiful, urban outfits. I'm imagining all kinds of colourful, Scandi-inspired streetstyle looks here… All up to you!
Scroll down to discover my own festival look right below: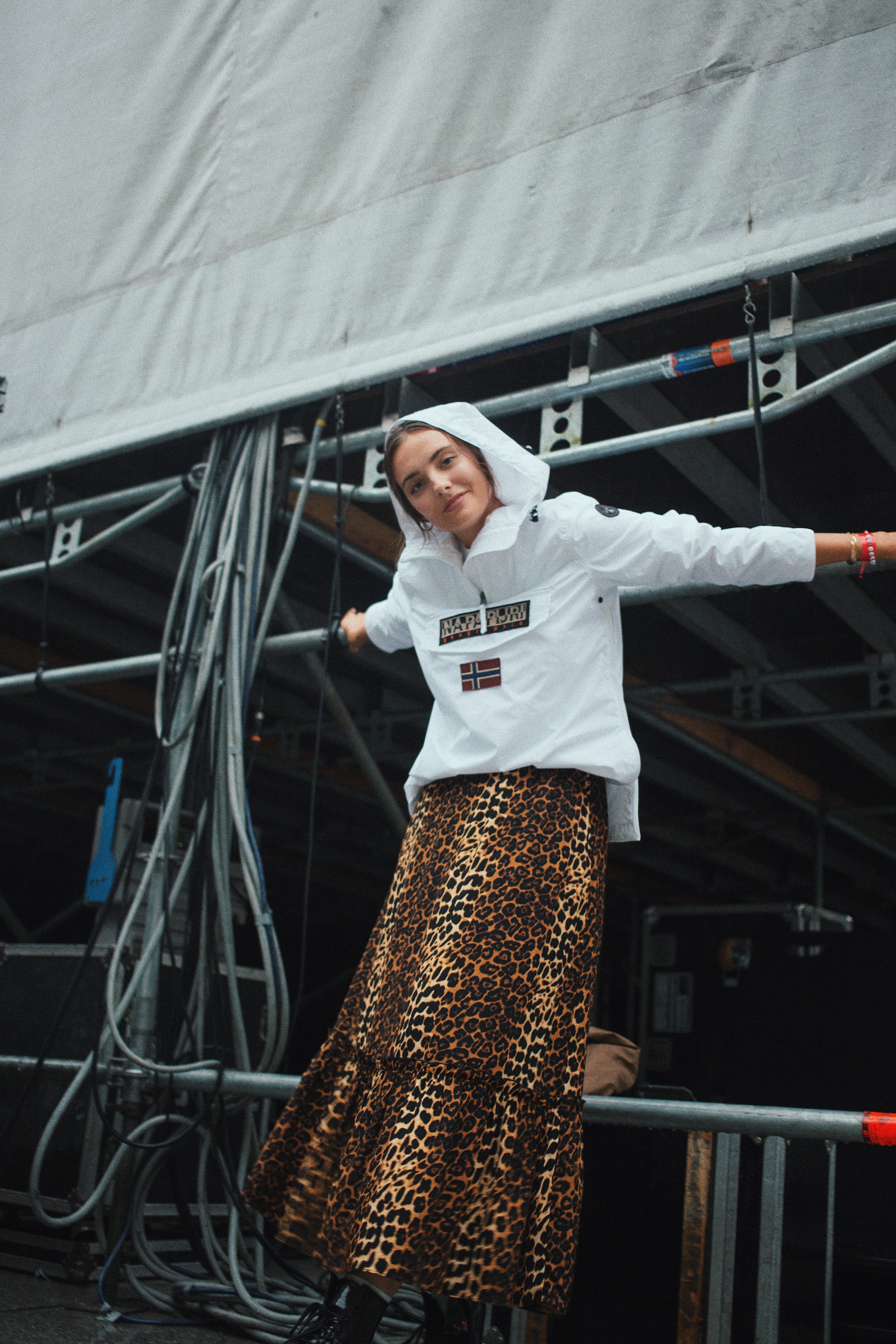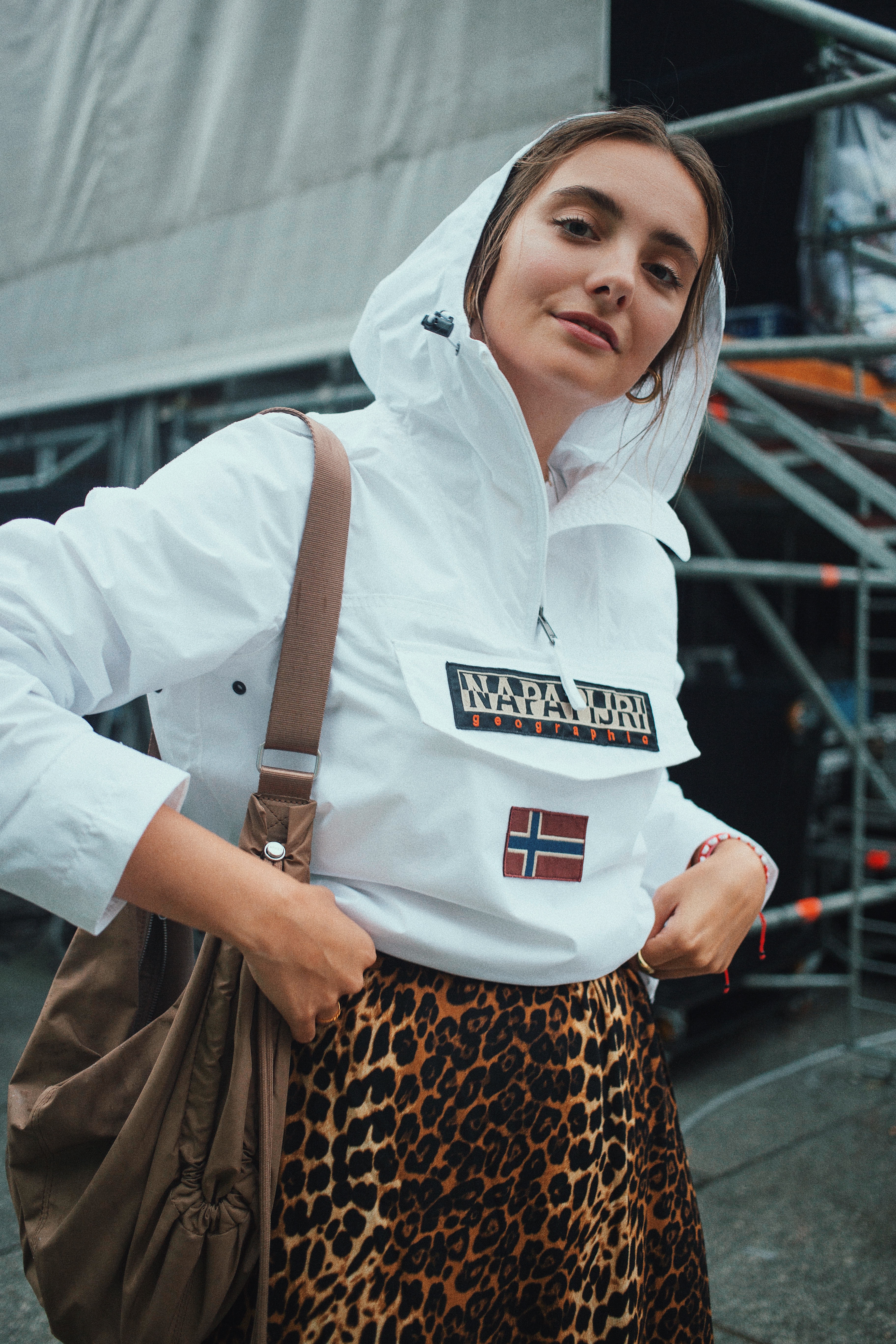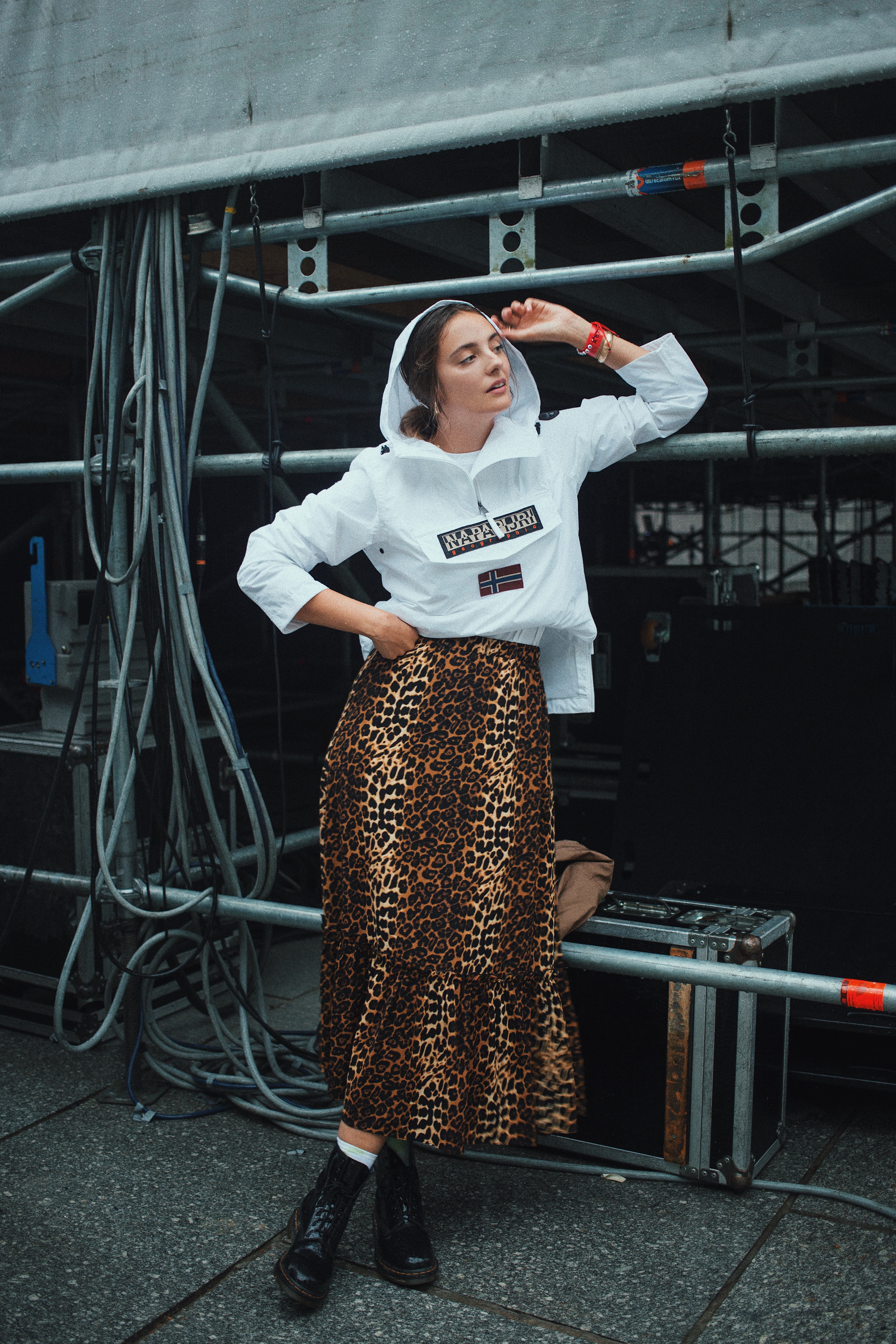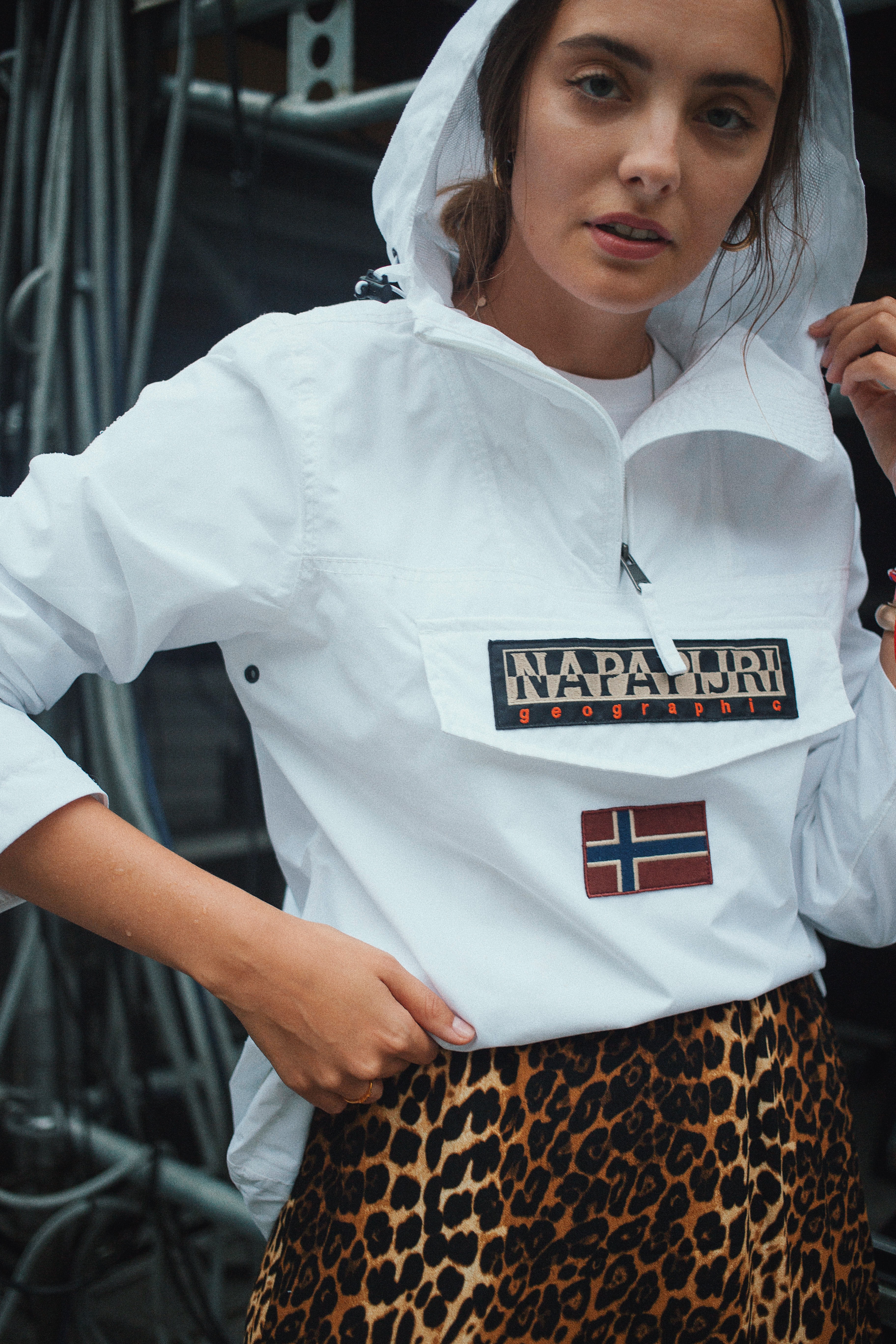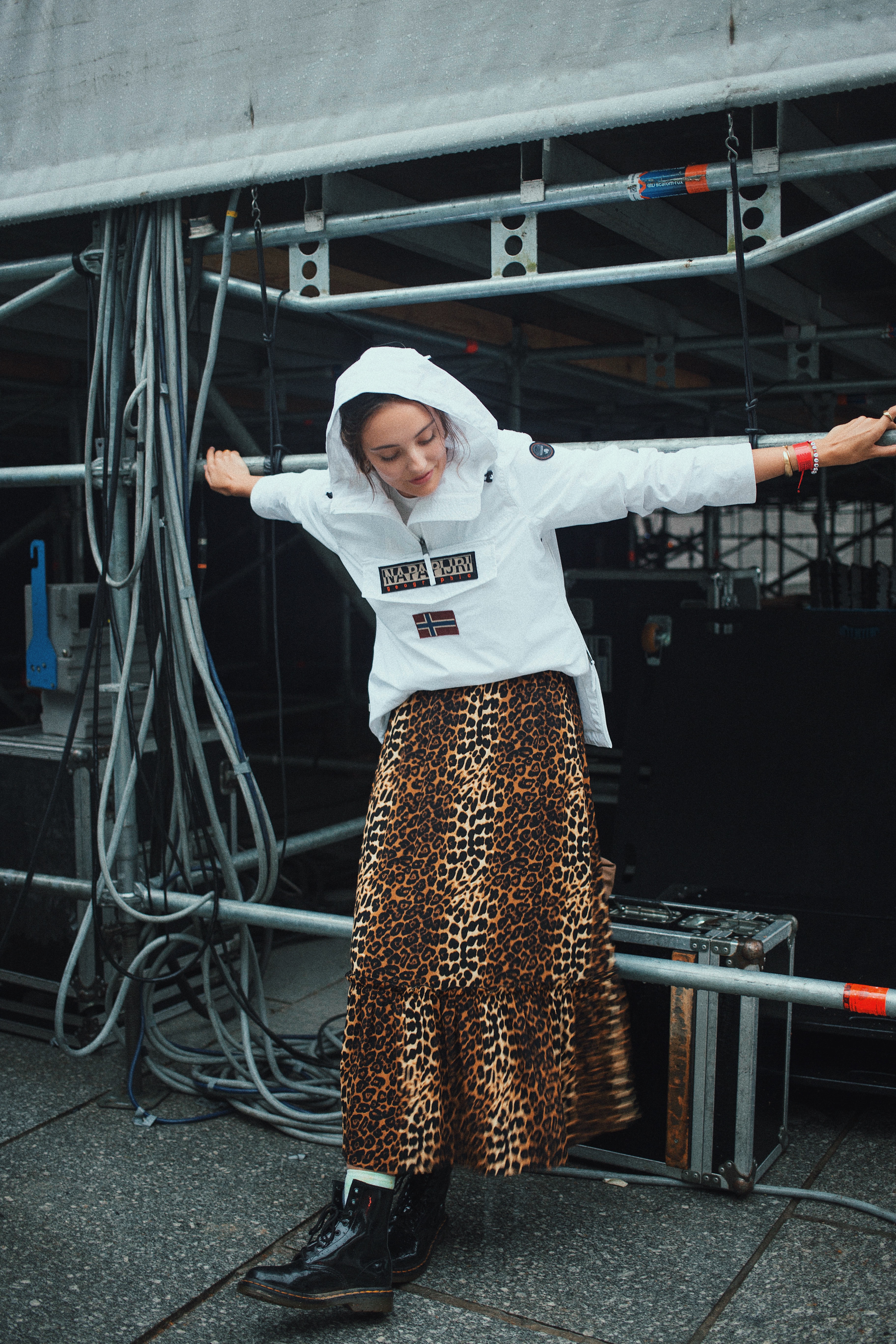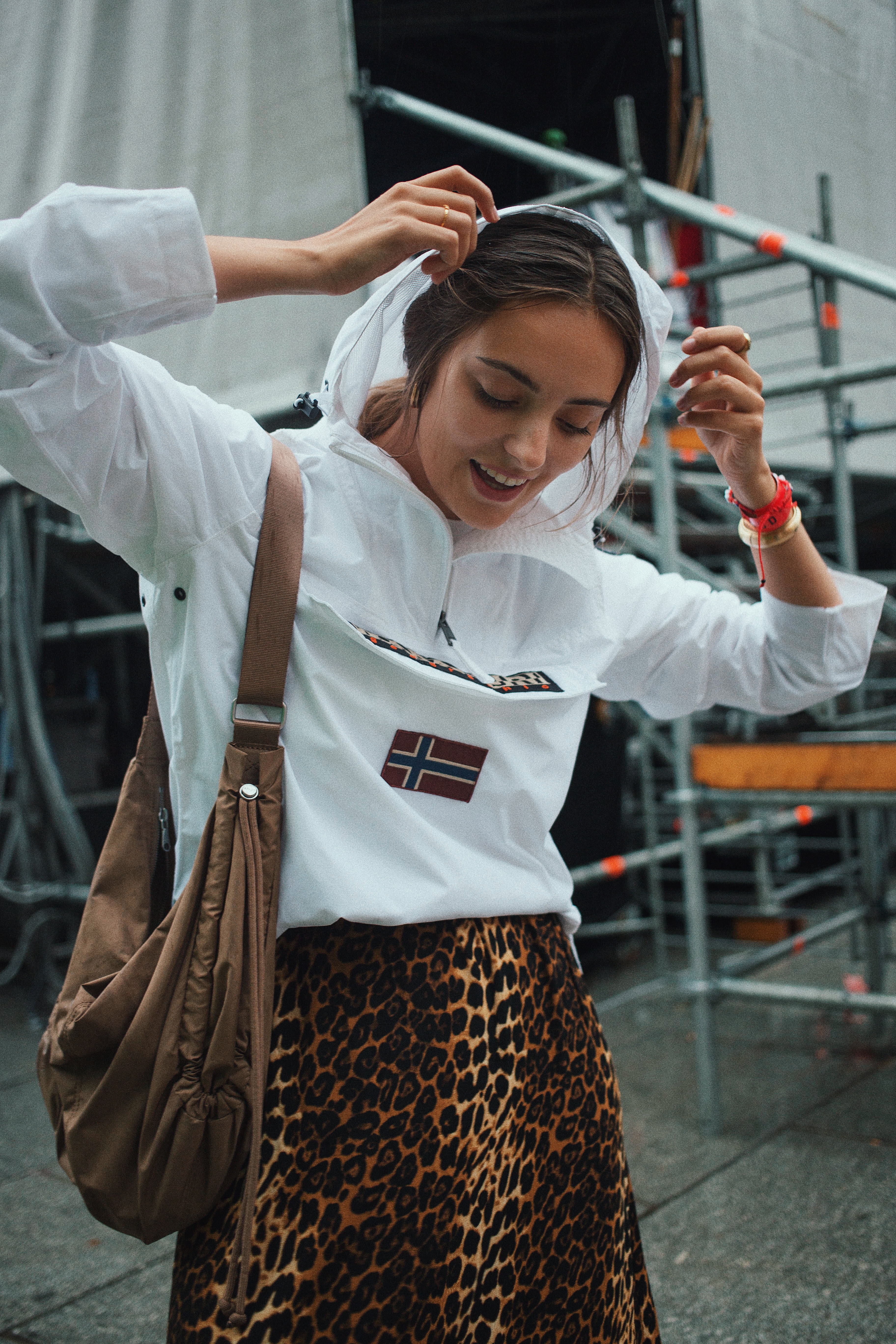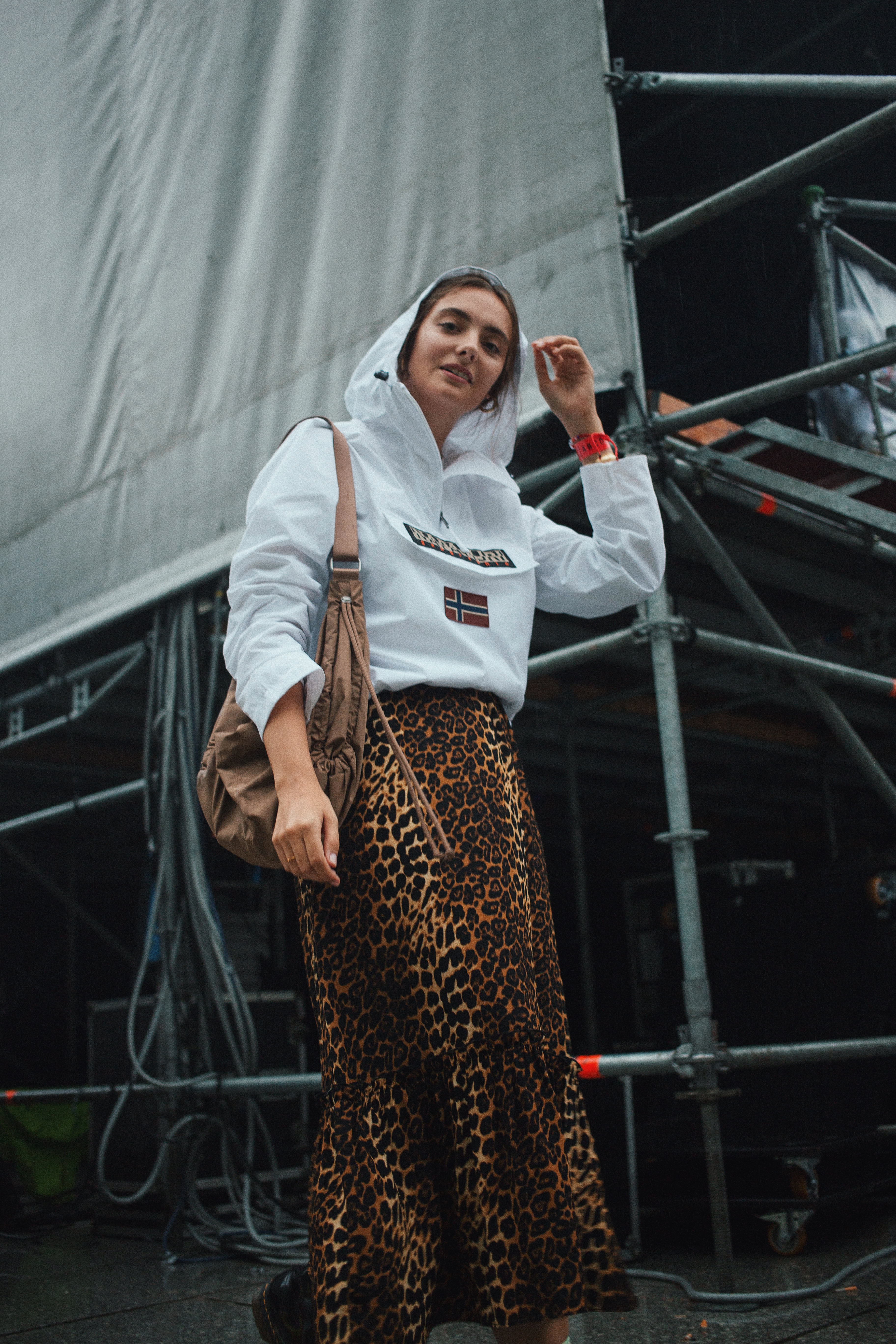 written in collaboration with NAPAPIJRI
Let me know what you think! How would you combine a windbreaker jacket like this?