Am I finally growing up? A few years ago I decided that browns and neutrals were boring and not for me, and that strong colours and black would make me look edgy and fun. Lately, however, I've been leaning towards soft and natural tones more and more!
This soft palette with an olive colored knit and yellow/brownish skirt blended in beautifully with the first signs of Autumn appearing in the streets, while the black boots and bold bag still kept things young and fun. No need to worry about looking like a grandma!
Oh and you guys, there's still so much I have to share with you so I'm working on that right now. Coming up soon: my Denmark road trip recap/guide, a few more looks from Copenhagen and Aarhus, a little recap from my Barcelona trip to Skyfest and plenty of looks of course!
Stay tuned! 🙂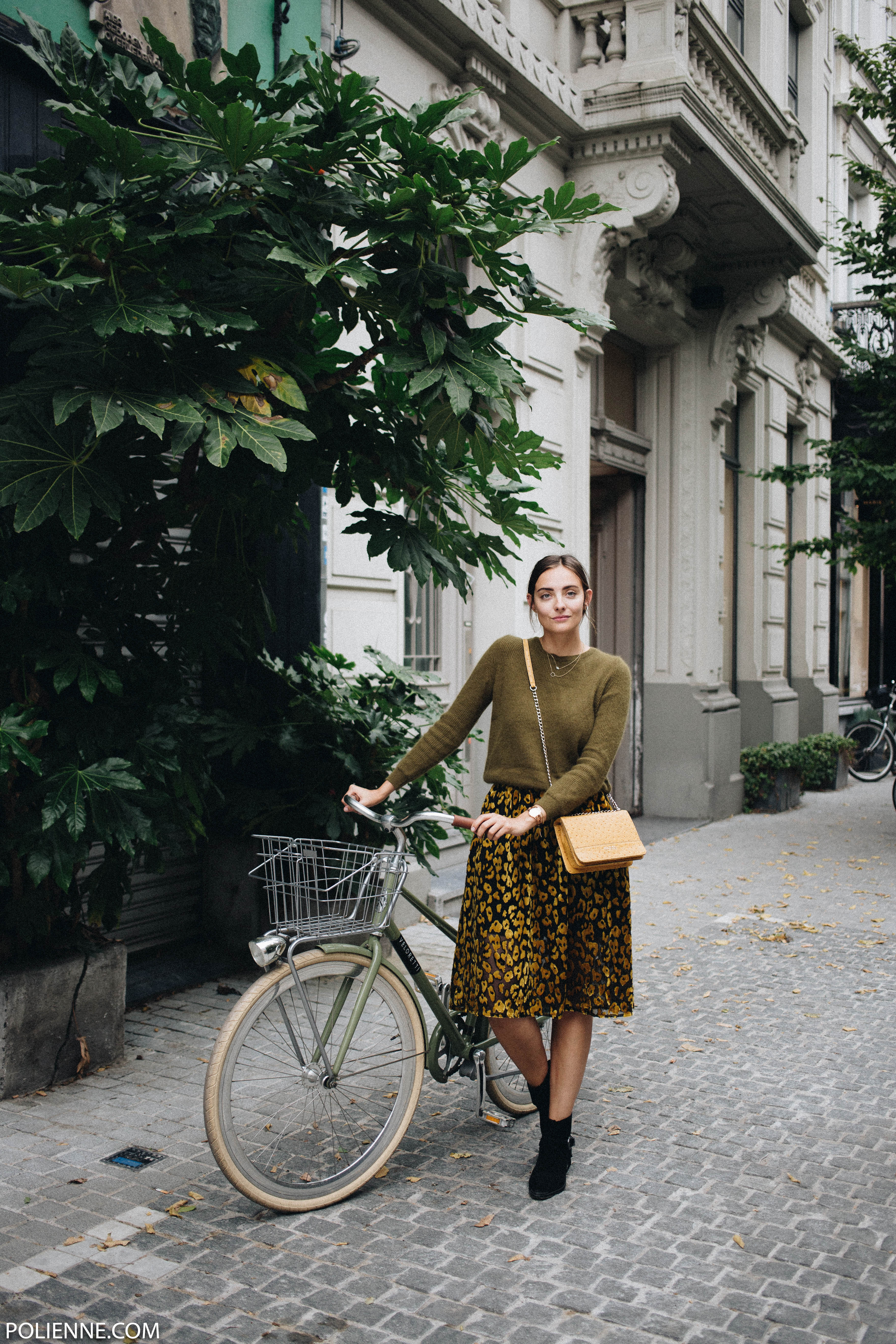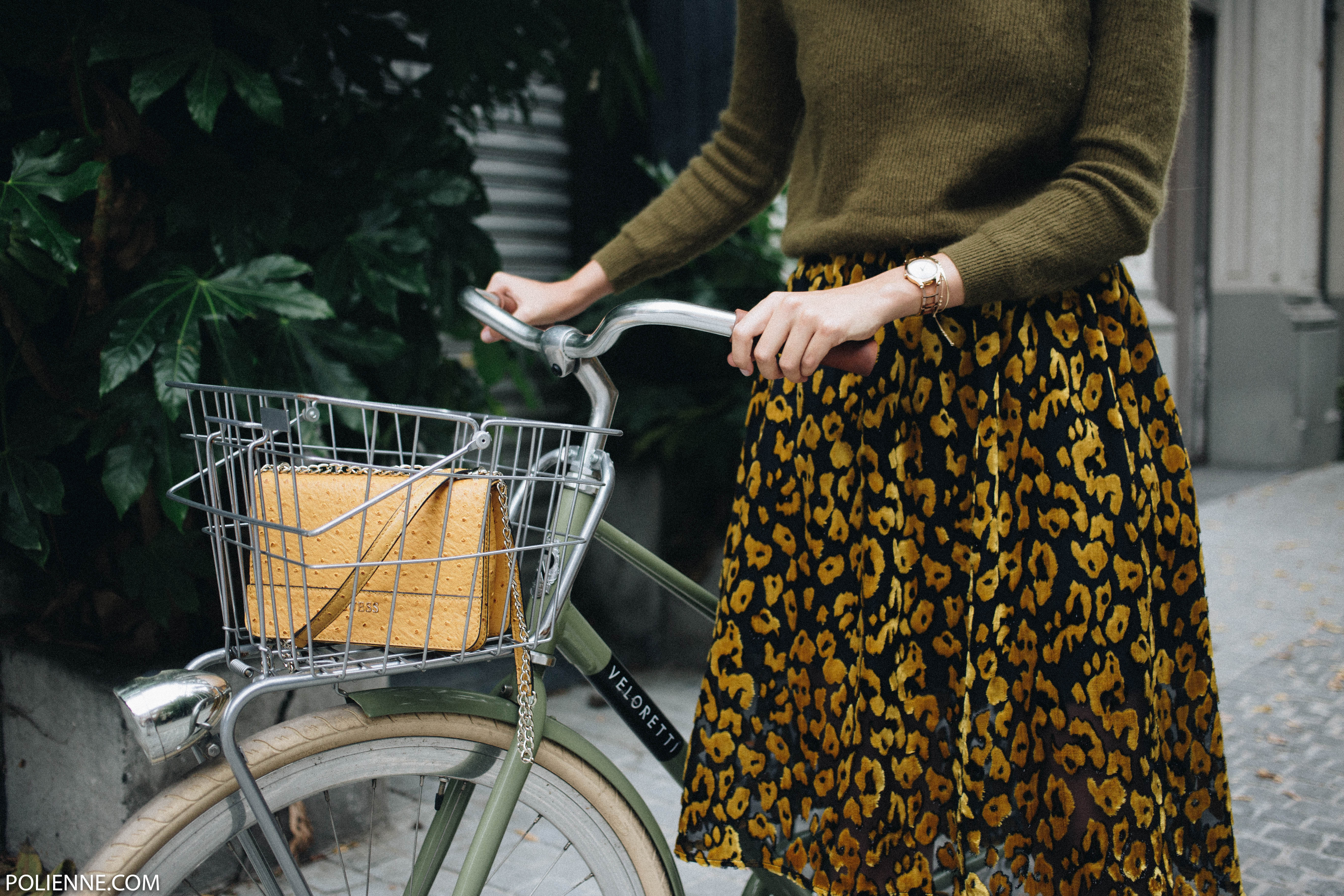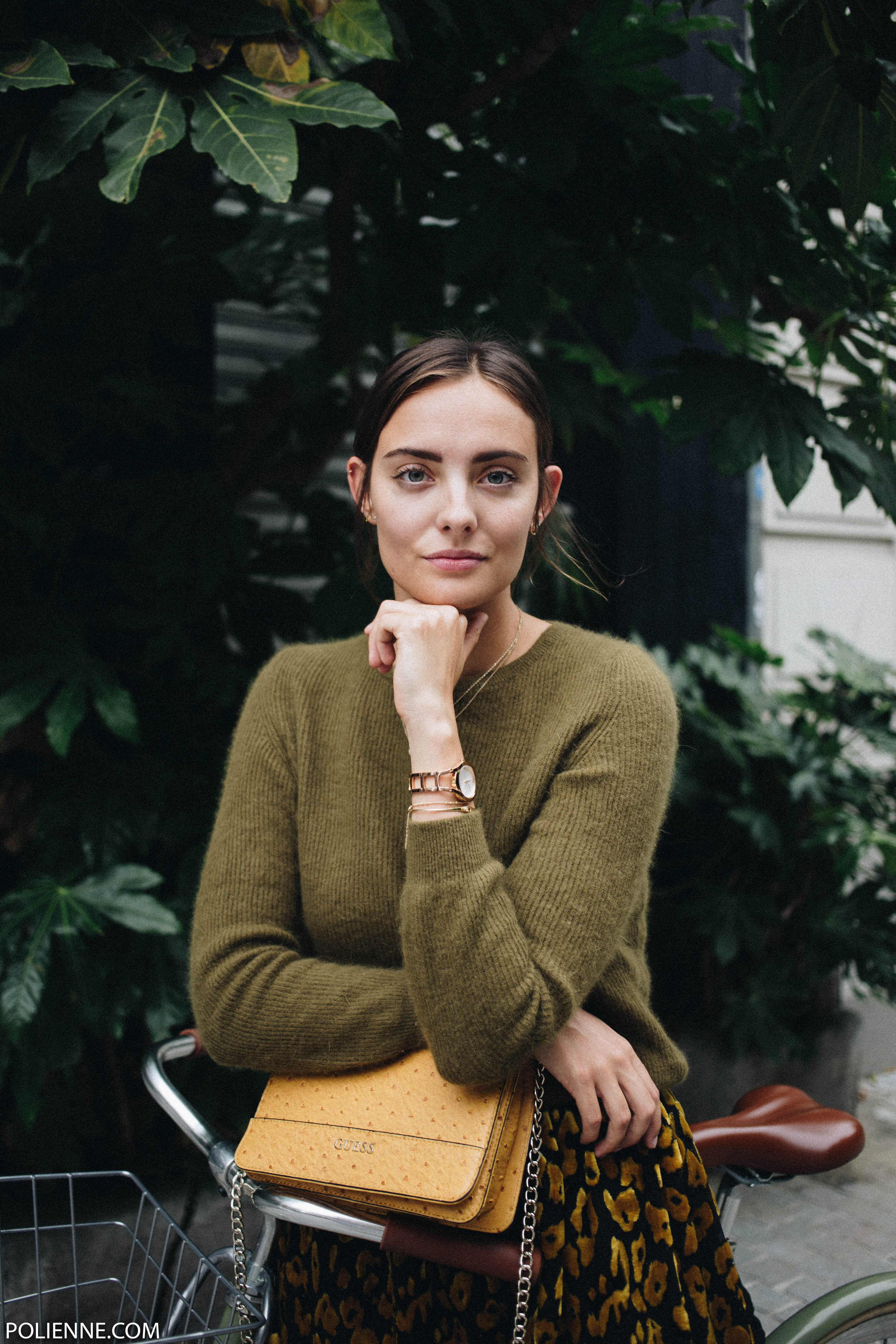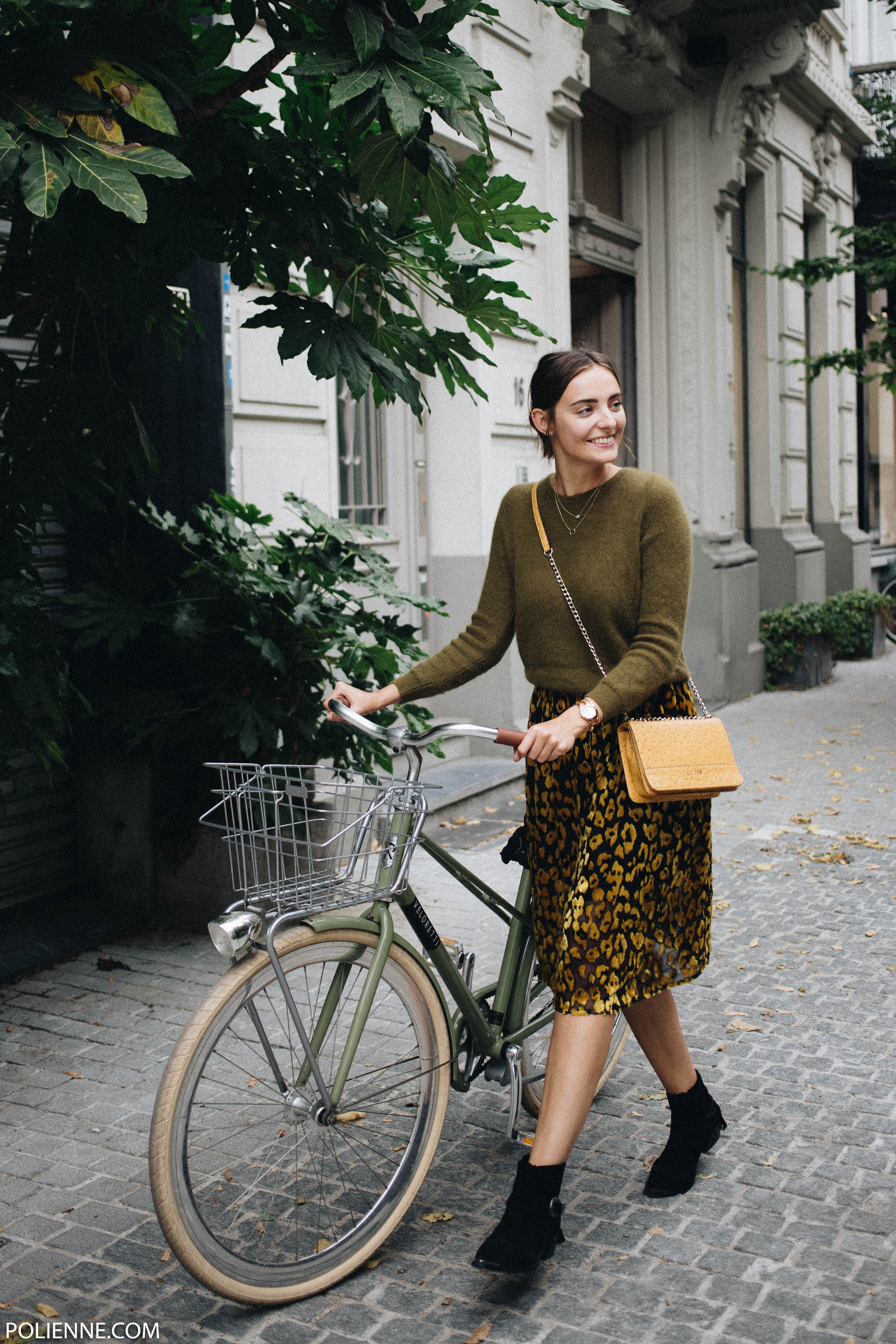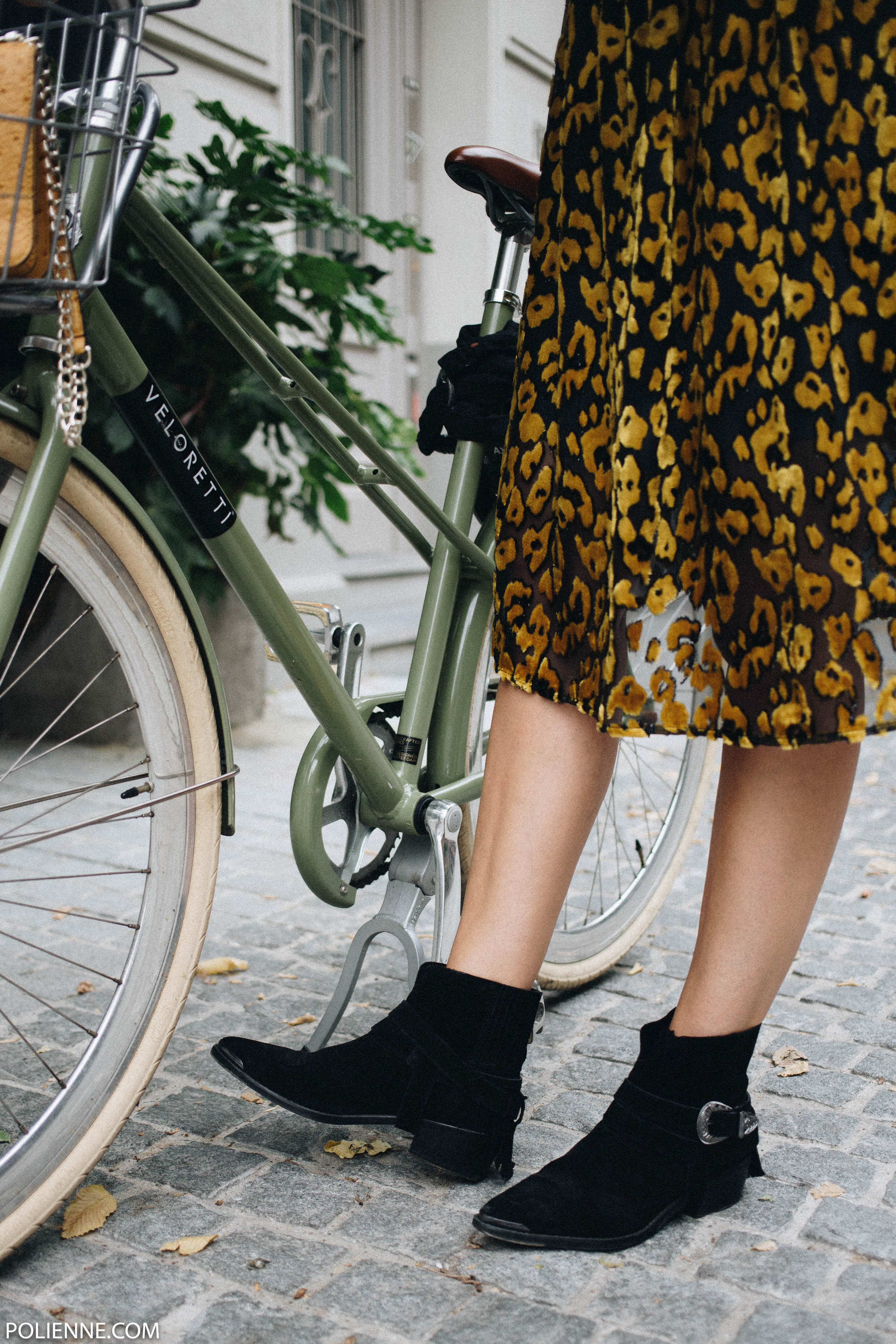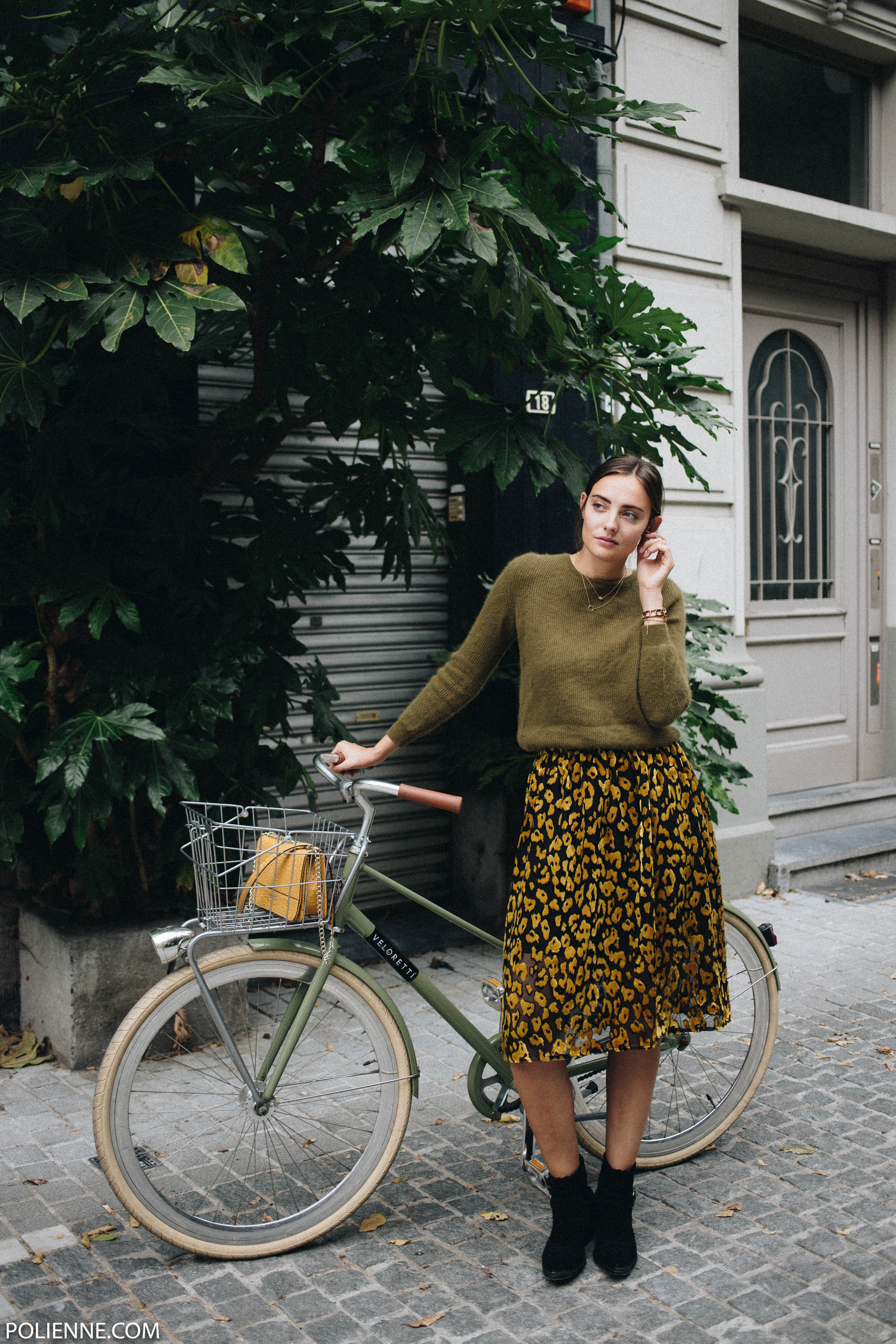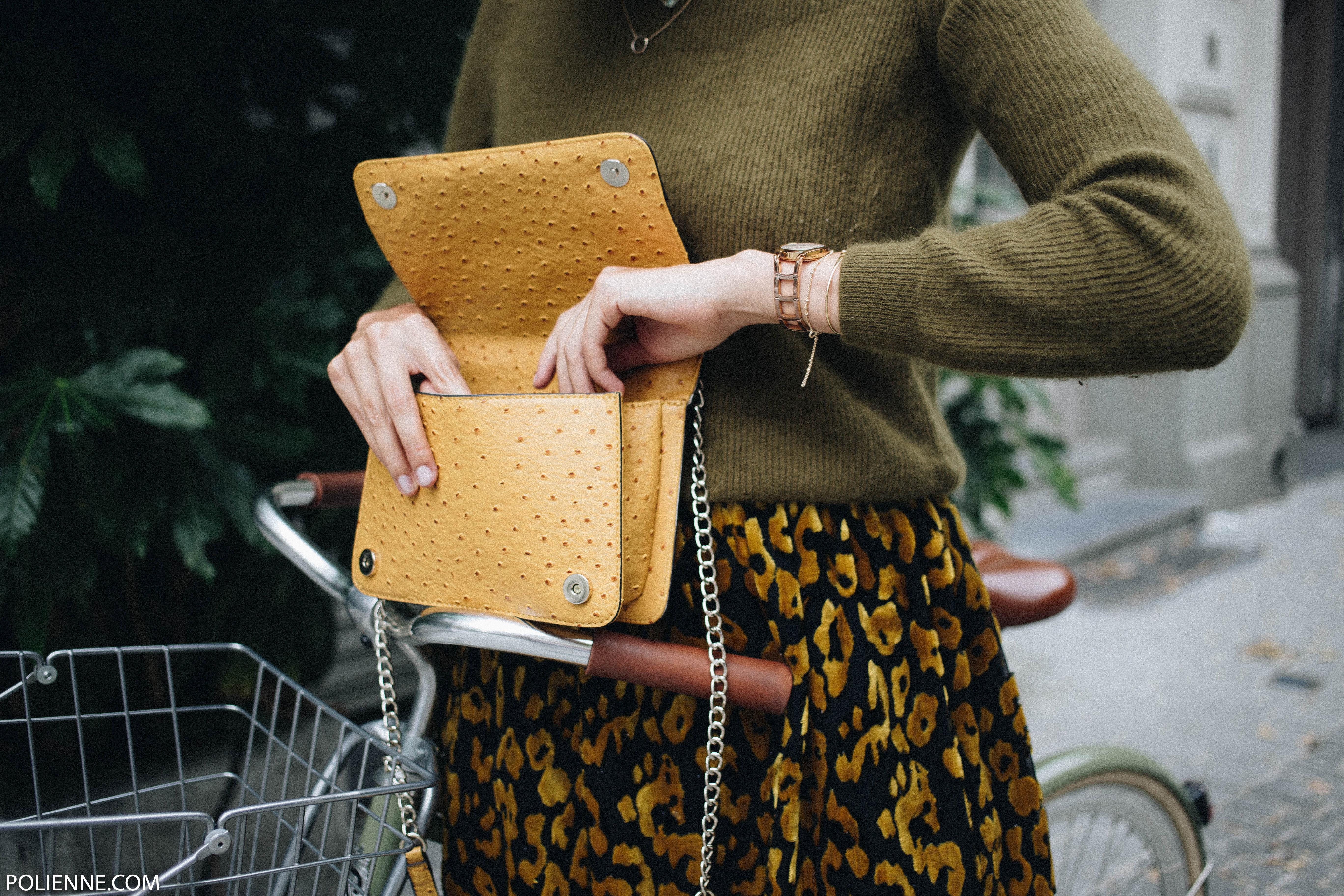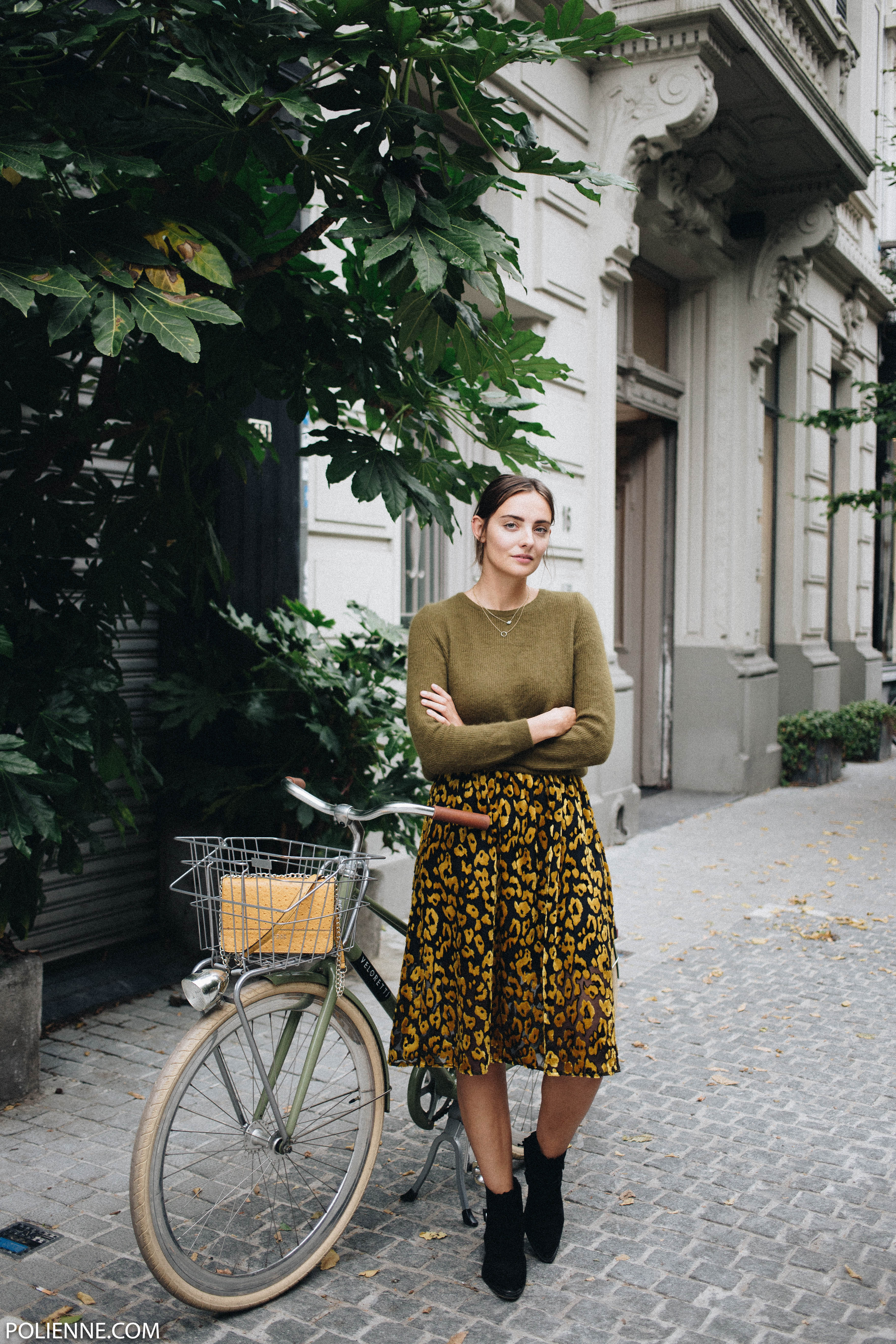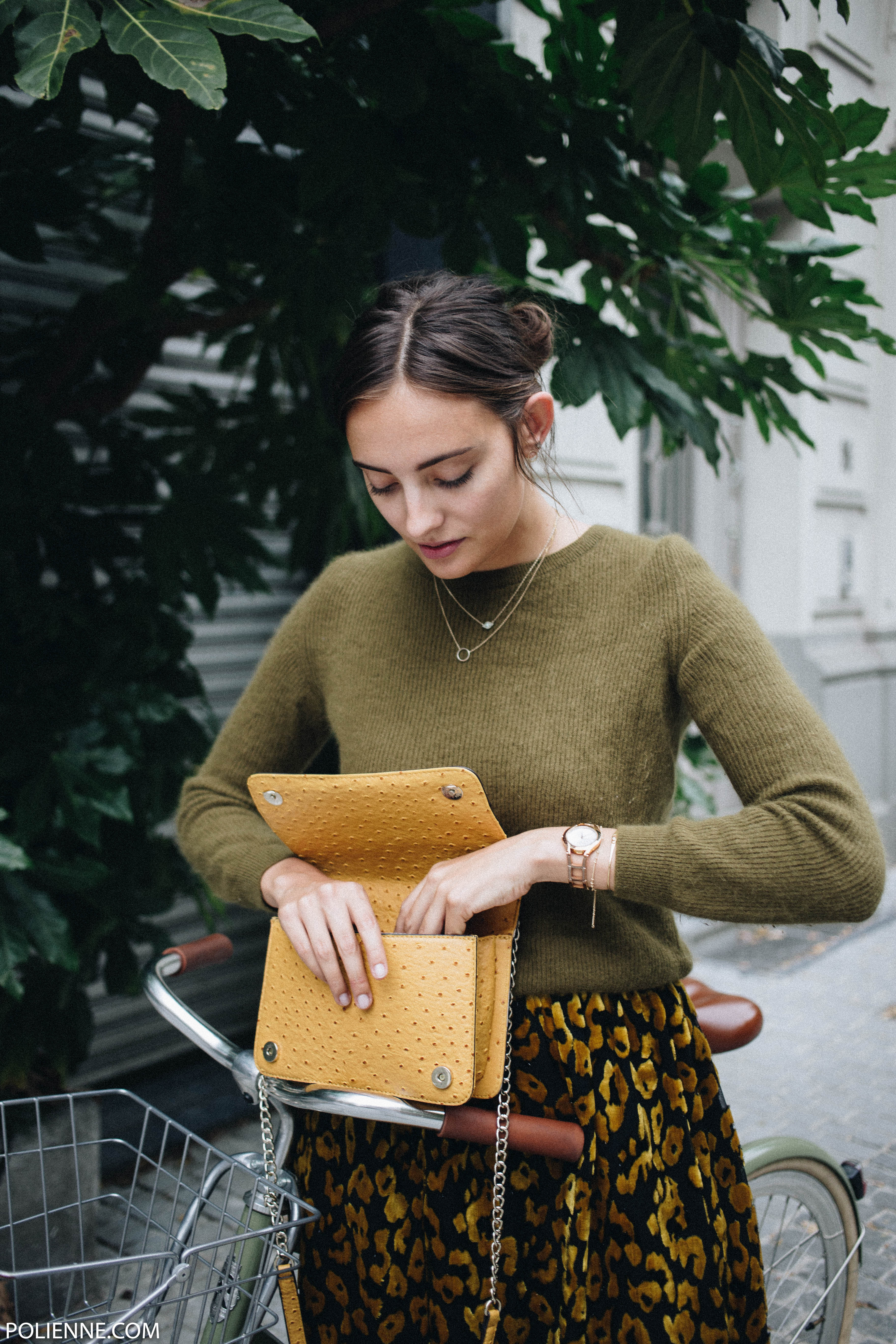 OLIVE knit (old), SAMSOE & SAMSOE c/o textured skirt, GUESS bag (old), MANGO boots (old), CALVIN KLEIN watch (old)
Photos by Lisa
BewarenBewaren