Yessss, here we are again! Elien, Ruth and I have been organizing closet sales for years now, and now it's time for the FW17 one! This time, we're inviting plenty of other ladies to give you more variety in taste, clothing size and brands!
Joining us this season: blogger Julie from Bible Of Fashion, photographer Marie Wynants, Knack Weekend editor Katrin Swartenbroex, musician Tsar B and stylist Sacha Aerts! (click for their IG, aka a preview of what style of clothes they will be selling)
So, when and where can you expect us?
Sunday 08/10
Bite Me by Barnini, Antwerp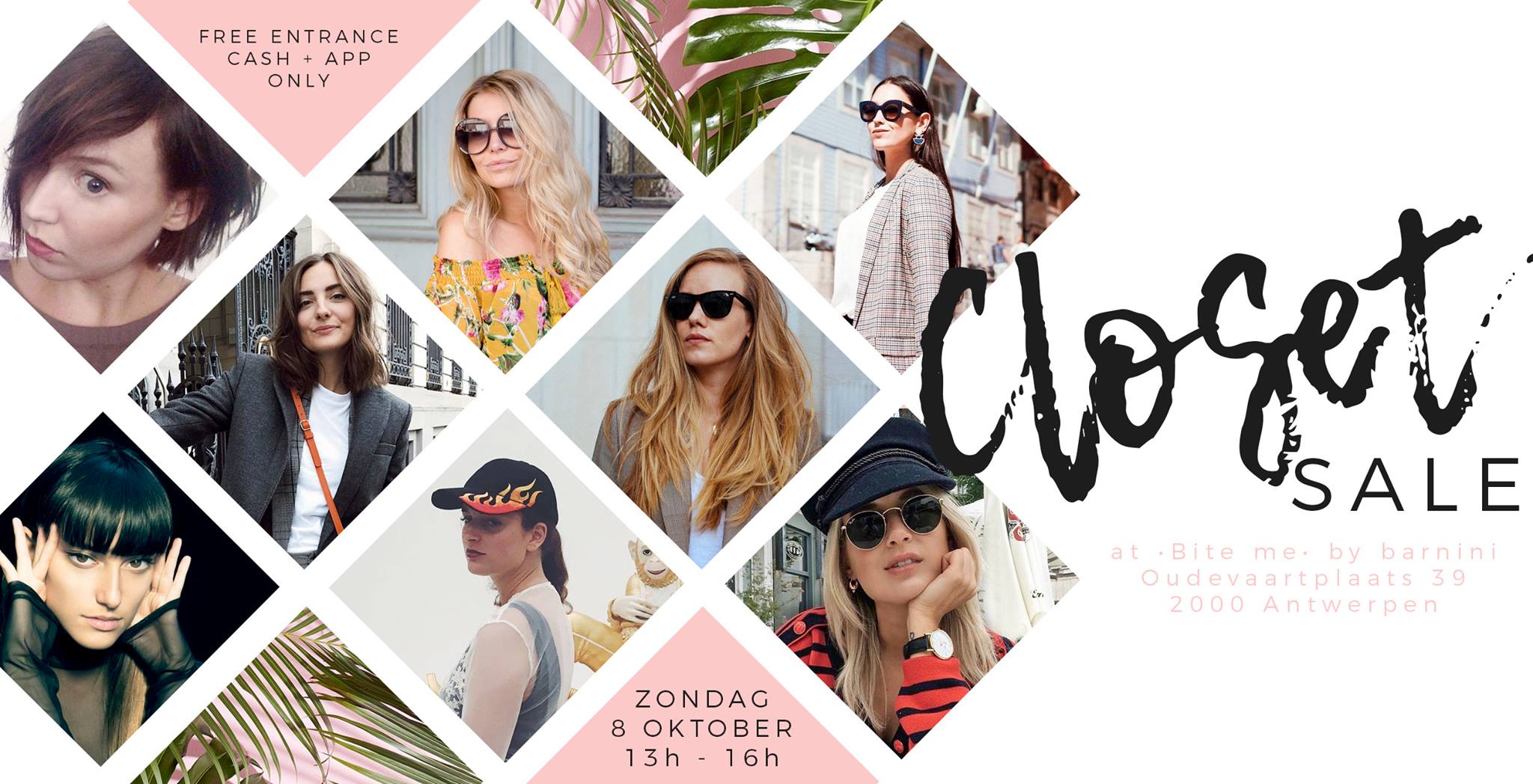 Find all information on our Facebook event here!
BewarenBewaren
BewarenBewaren
BewarenBewaren
BewarenBewaren
BewarenBewaren
BewarenBewaren