And just like that, we're transported back to the cold! The distraction of that Mexico throwback post only lasted a short time, I know. But the cold can be interesting too, so here's another cozy knitted outfit from Ireland!
If you've read my Dublin guide, you know that we undertook a mini roadtrip to the seaside and one of Ireland's oldest castles. Next to the beautiful castle of Malahide you can find a fantastic homewear store called Avoca, which is very well known in Ireland for its wool and cashmere throws and blankets. After a visit, I obviously had to wrap myself in one of these huge clouds of mohair wool. Find it here!
They have a webshop by the way, and the prices are super reasonable for the craftmanship (handwoven, yo!) and quality of the materials. Some cozy inspiration for your next birthday wishlist, mabye?
On to the outfit then! This ton sur ton thing in nude/camel is something that I've been channeling so much lately. Which is funny, because when I was younger I thought nude and camel were some of the most boring colours ever. Neon yellow and pink, that was interesting! Good times to be alive, but I'm currently way happier with my neutral colour palette 🙂
Let me know what you think of the outfit, and the throw of course!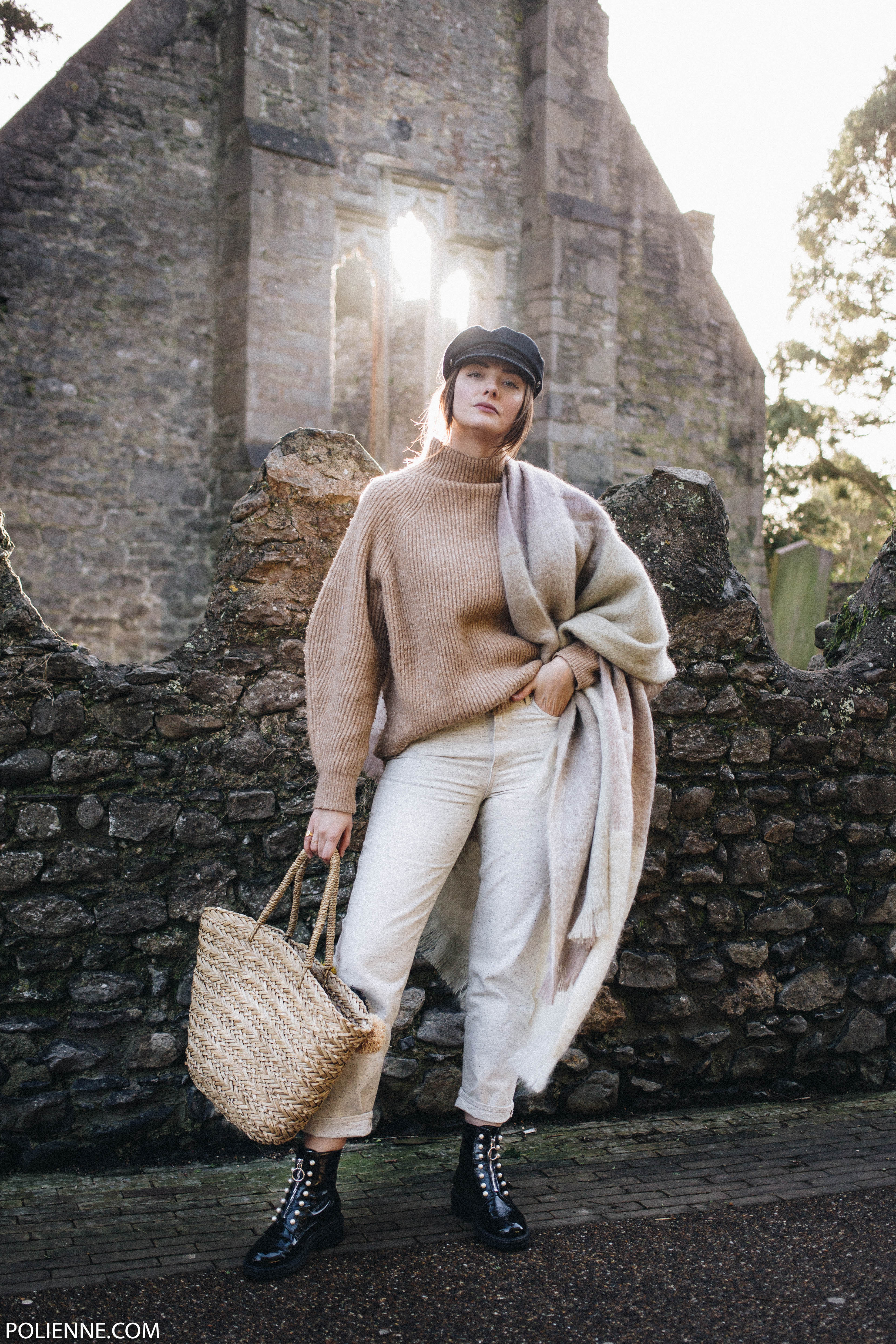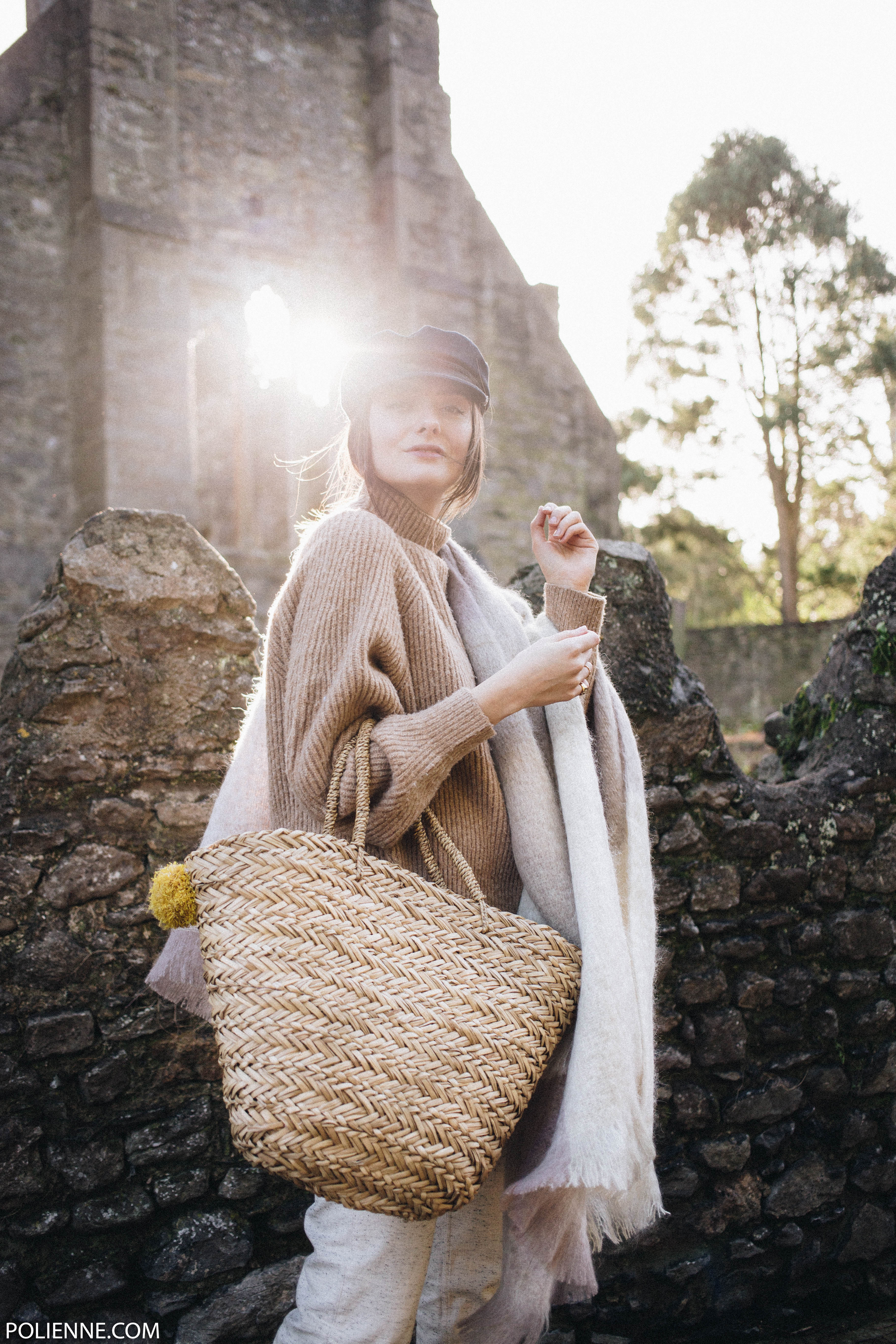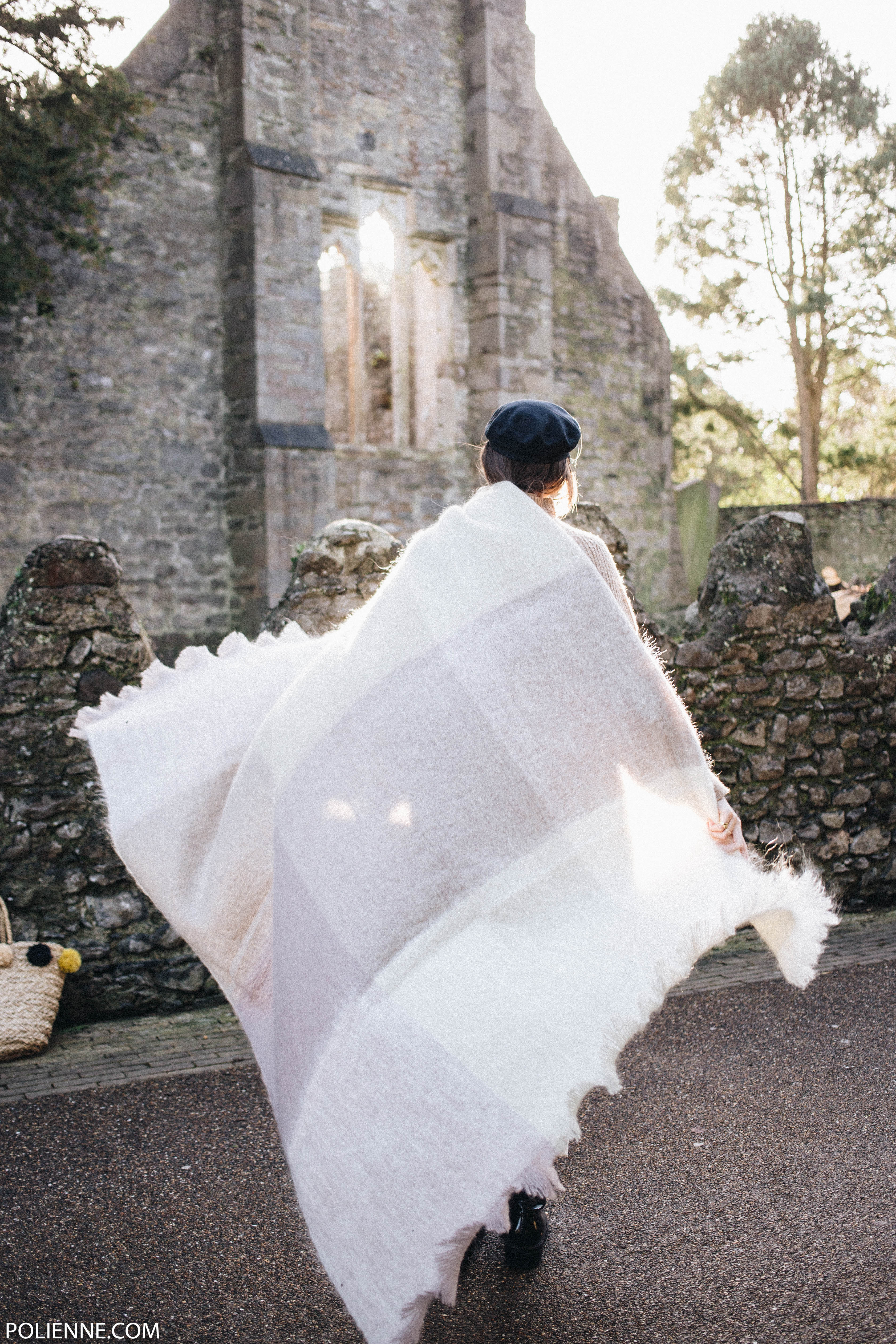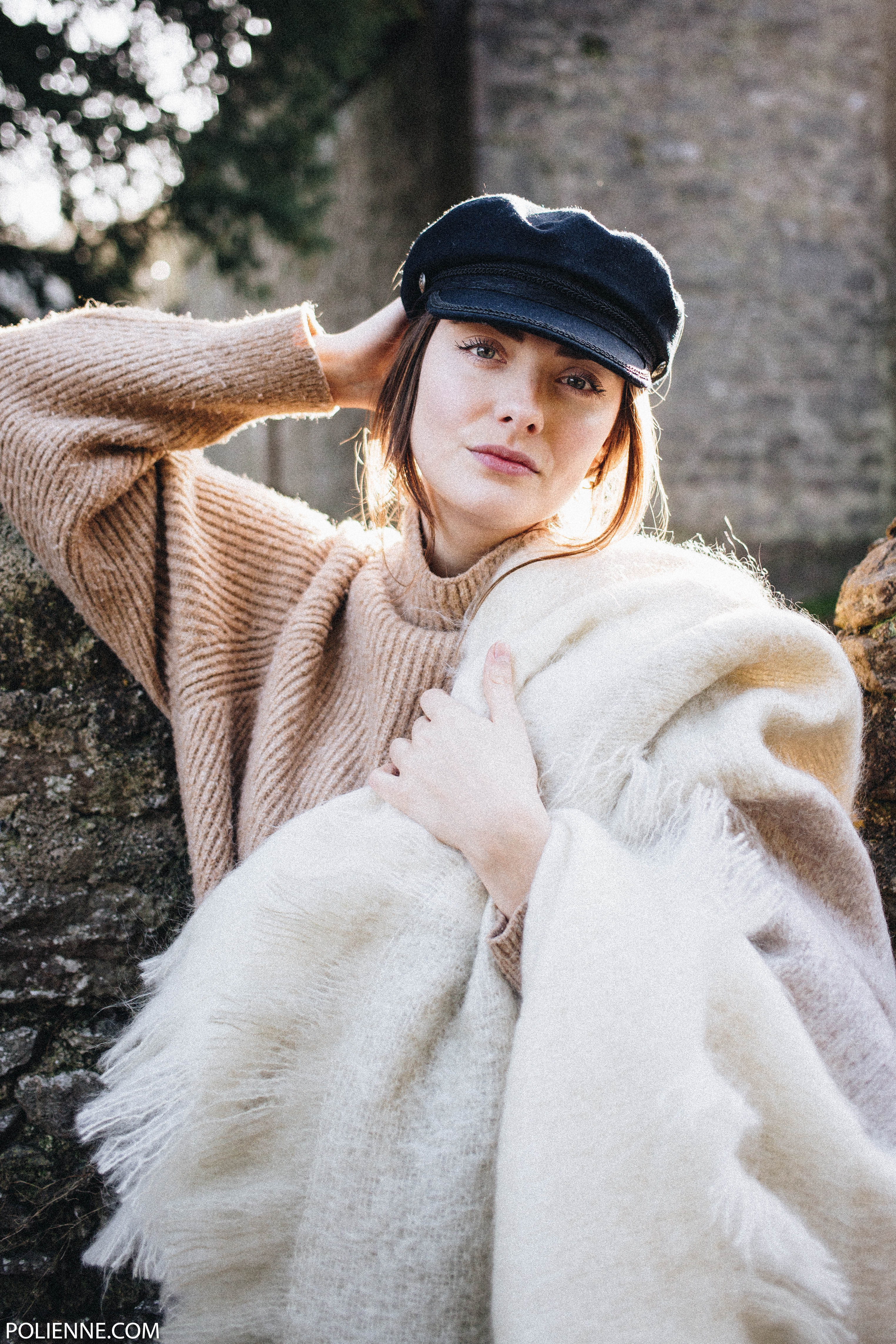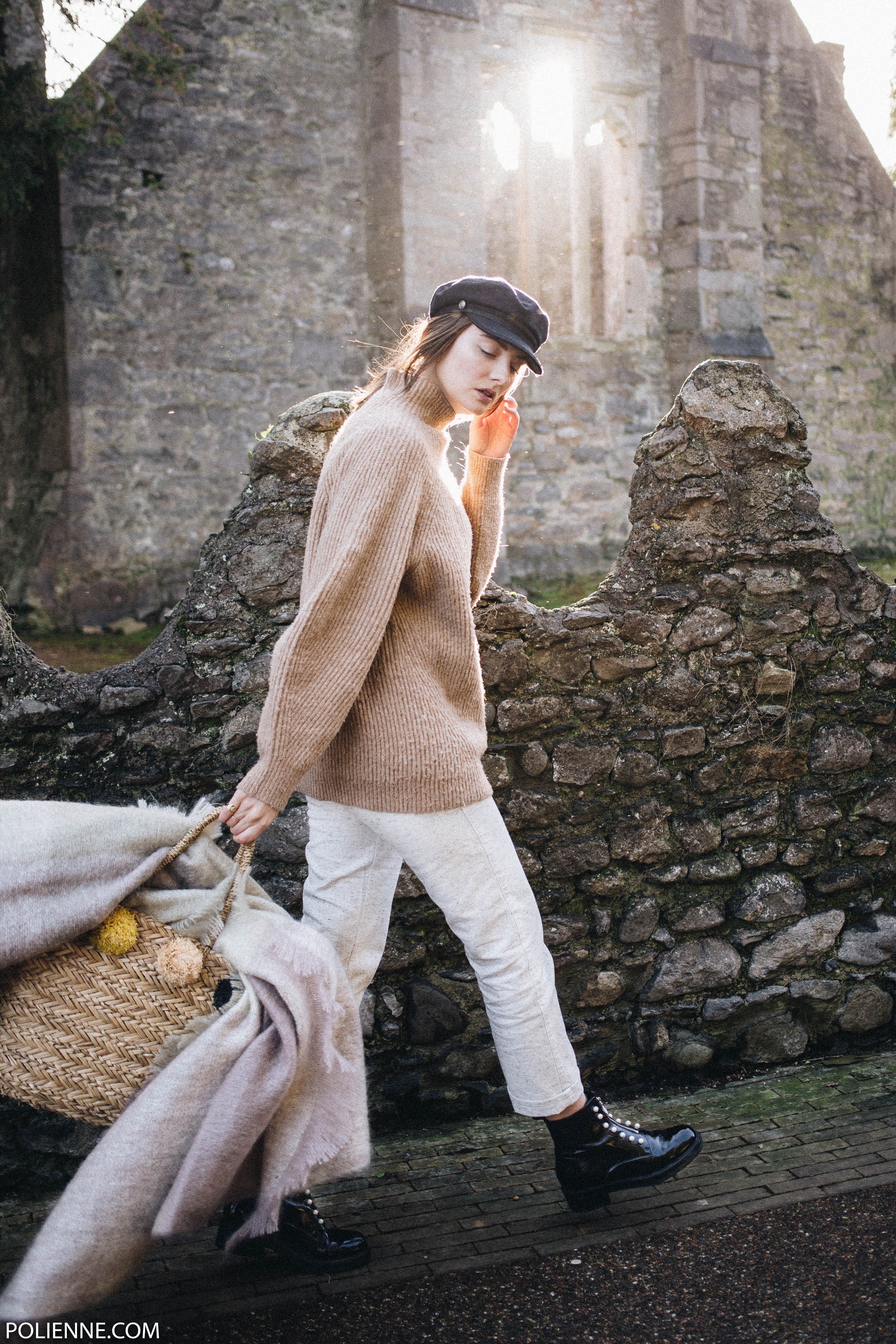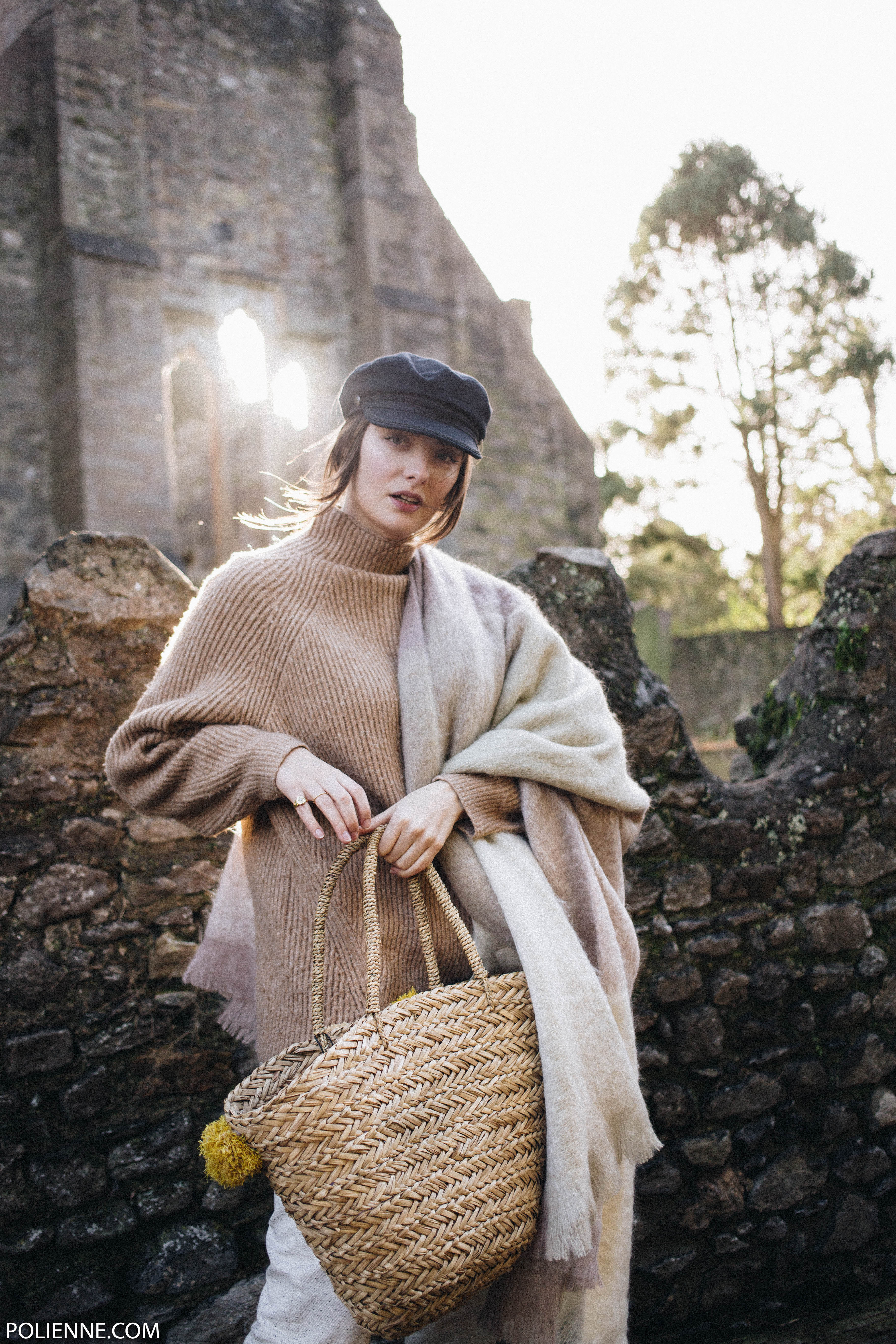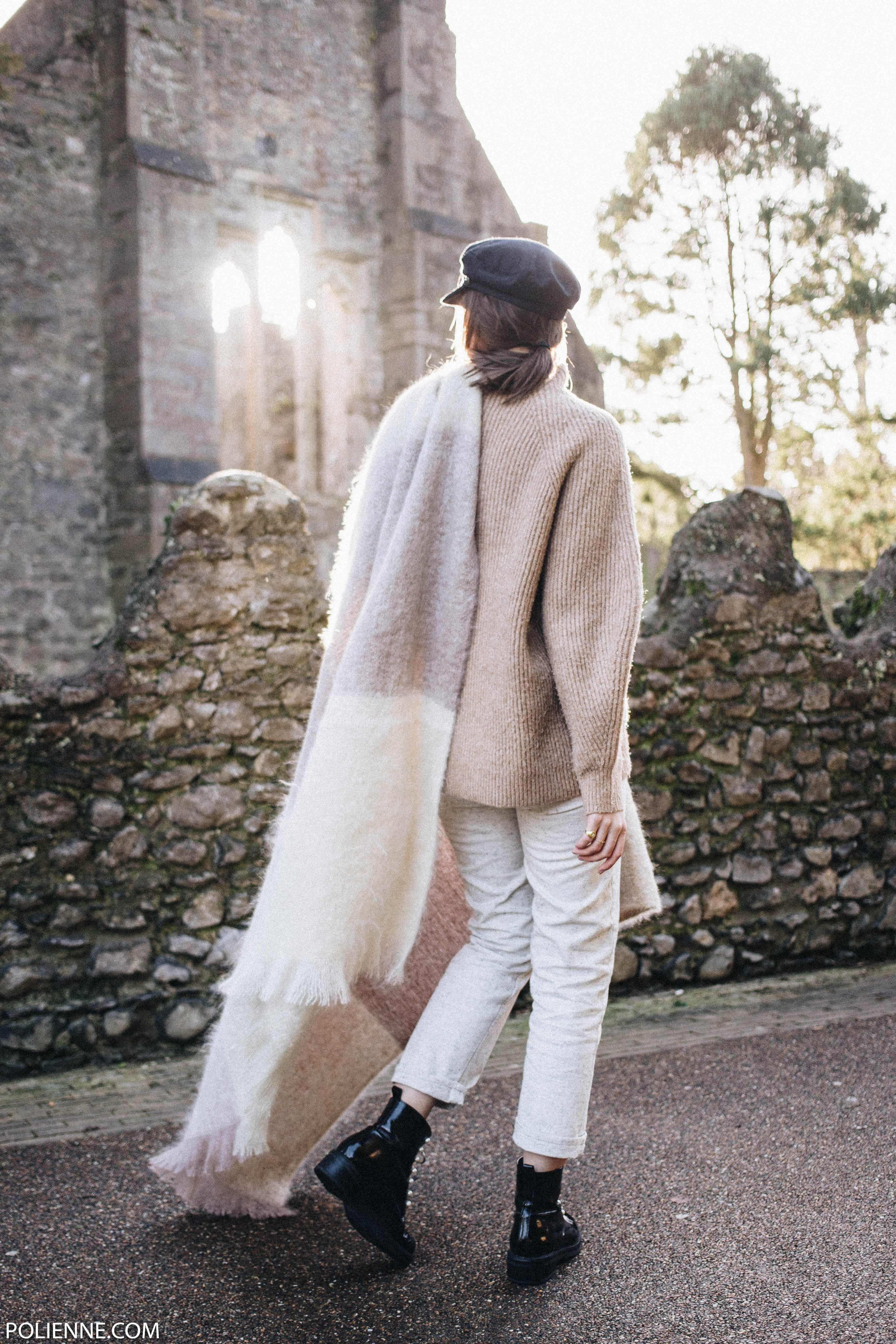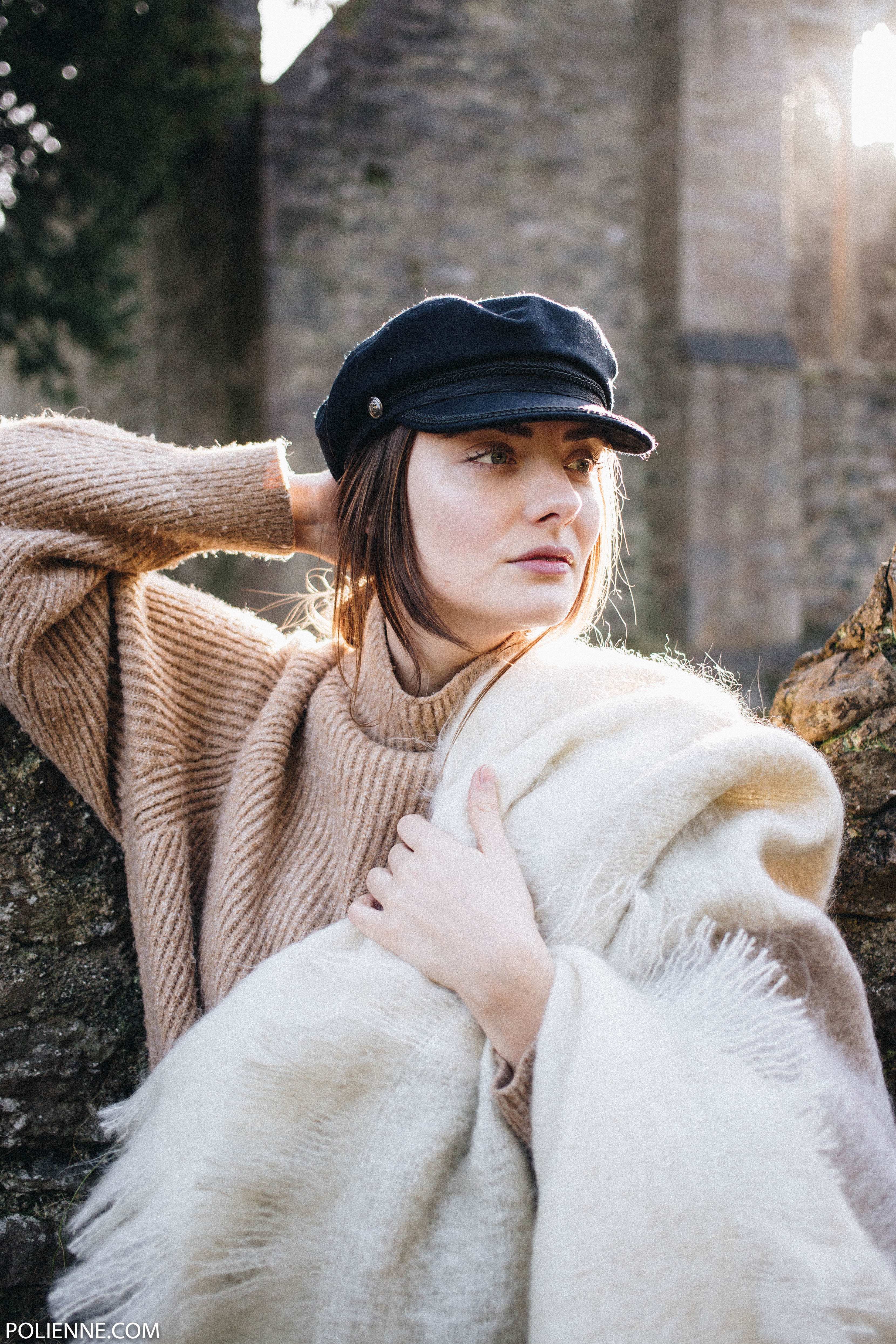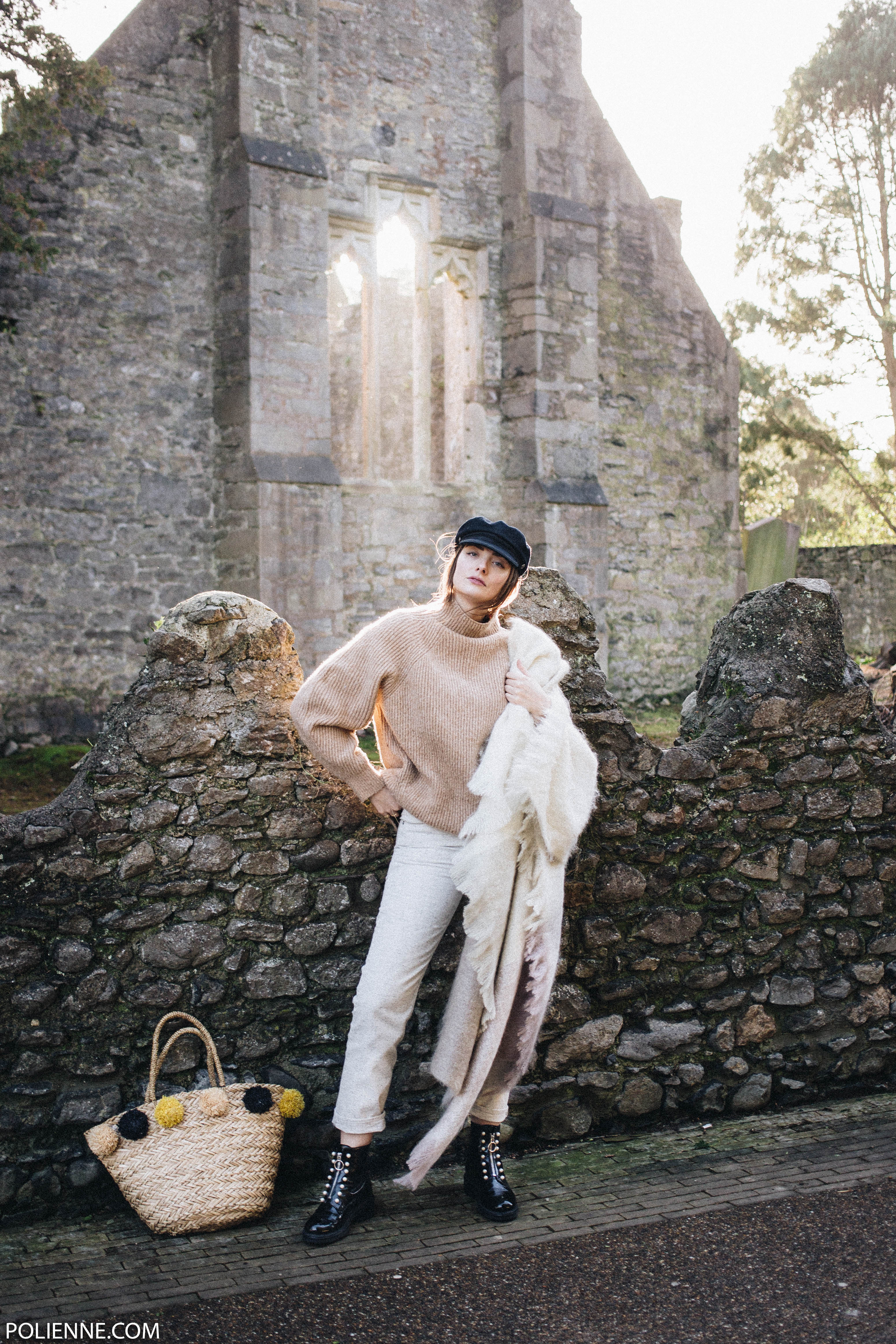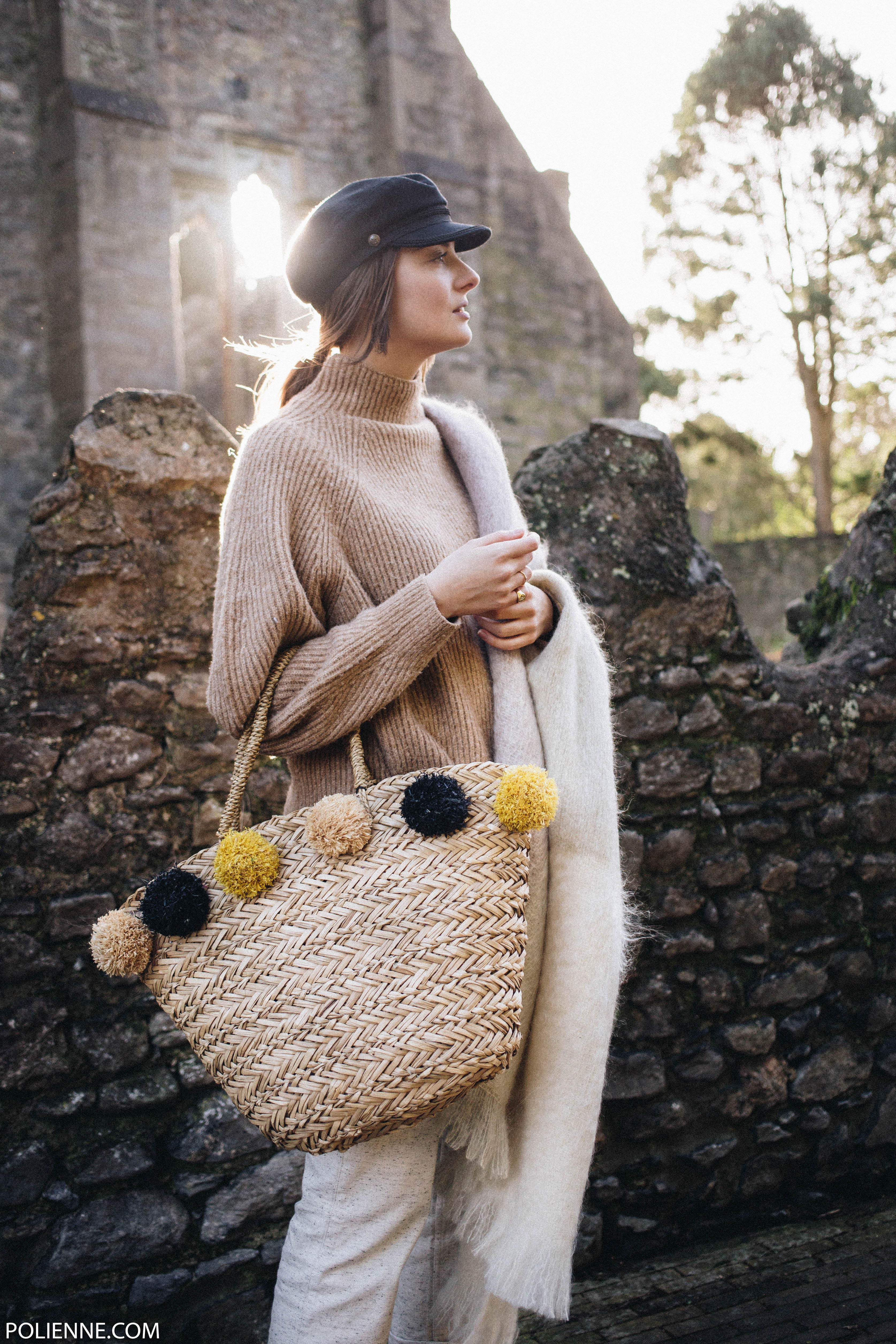 H&M knit, COS white denim, AVOCA wool blanket & straw bag (with special thanks to Enterprise Ireland for the introduction), JEANNOT boots, UNKNOWN cap (found in a tiny store in Dublin)
Photos by Daan Schepers