Finding my way through endless racks of pre-owned clothes, giving a unique piece a new home and not breaking the bank while doing so — yep, I LOVE thrift shopping. Let me share a few of my favourite vintage addresses in my hometown Antwerp!
Back in 2015 I wrote an article about my favourite vintage stores in Antwerp, and after 4 years and plenty of questions about my vintage shopping secrets it definitely needed an update. Some stores are obviously the same, but I listed a few new ones that you might haven't visited yet! So here you go, a quick A-Z overview of where I love to go thrift shopping: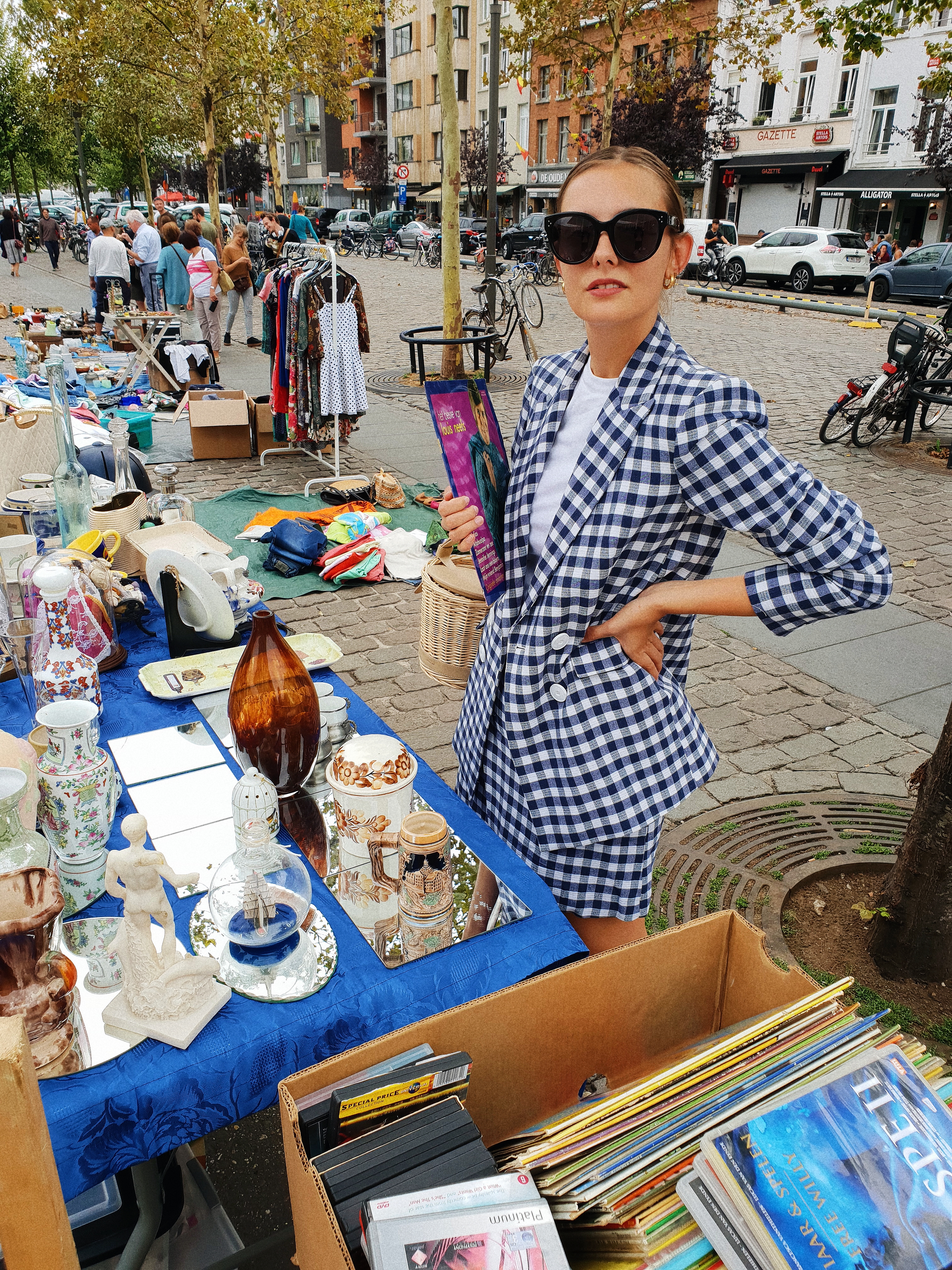 Ann-Vers
One of Antwerp's better vintage stores for high class second hand items! The store is not super chic, but offers plenty of classic Chanel, Dior and Balenciaga. Yum! I once found a brand new Céline Trapeze bag here for quite less than the original price. I'd advise you to stop by regularly for the latest goodness — sales go fast. Mechelsesteenweg 10, 2000 Antwerpen / website
Dageraadplaats / flea market
Yayyy, this flea market is located in my own (amazing) neighbourhood Zurenborg! It only strikes down at the Dageraadplaats between May and September and isn't very big, but it's absolutely cozy and laid-back. Both locals and more 'professional' stallholders sell small deco pieces, clothes, books and more here. Worth the visit when you're around! Dageraadplaats, 2018 Antwerpen / website
Episode
The well-known Dutch vintage chain has left Antwerp for a short period but is now back in town with an even bigger store! They have a huge selection of kimonos, leather jackets and denim in smaller sizes. Not the cheapest second-hand, but you'll find a lot of on-trend pieces here. Kammenstraat 14, 2000 Antwerpen / website

Goegekregen / flea market
My number one favourite flea market in Antwerp! This is the one where I found most of my second-hand deco pieces, such as ceramic vases, jewelry stands and porcelain figures. The flea market takes places at different times a year and at different locations, which you can check on their website. I'd suggest you follow them on Facebook to keep track of their newest events! / facebook / website
Jutka & Riska
This one has become a permanent fixture in my hometown. Jutka & Riska offers a mix between vintage/customized pieces, their own designs and a selection of young designers. A must visit, if it were only to discover the eclectic interior and awesome accessorizing! Also, they have a webshop! Nationalestraat , 2000 Antwerpen / website
Kloosterstraat / street
For vintage furniture shopping, this street is your number one destination: the fun combination of old antique shops and edgy concept stores works like a charm. Stroll around a bit, discover the neighbourhood and stumble upon both classic designer pieces and unexpected brocante items. Oh, and in this area all shops are open on Sunday! Kloosterstraat, 2000 Antwerpen
De Kringwinkel
This Flemish chain of thrift shops is mainly focused on second-hand furniture but some stores have quite a large clothing selection too. I recently stumbled upon some cute yellow coffee cups for €0,30 each and a wide leather belt for €2 here. This place is not about "cool", curated vintage, which means that you can score stuff for pretty low prices! The one at Sint-Jorispoort has three floors (!), and their new clothing-only store close to the main shopping street Meir promises to be a good one too. Sint-Jorispoort 29, 2000 Antwerpen / Otto Veniusstraat 11, 2000 Antwerpen (opens in May) / website

Labellov
This Antwerp-based webshop has a brand new offline showroom as well, where you can browse through the best designer vintage pieces all week. Expect a great curated selection of authentic Hermès, Chanel and Delvaux pieces. My best Labellov find was a beautiful Alexander McQueen blazer at their bi-annual mega sale! Verlatstraat 15, 2000 Antwerpen / website

Labels Inc
Another designer-oriented vintage store with a strong focus on young and cutting-edge, often Belgian designers. They also cover collections from the fashion department of Antwerp's Royal Academy of Fine Arts. Brands you can find here are Ann Demeulemeester, Dries Van Noten, Raf Simons, Balenciaga, Yves Saint Laurent and many more. Almoezenierstraat 3A, 2000 Antwerpen / website
Melting Pot Kilo
I personally haven't been to this store but since it's been in Antwerp for a while now, it should be in this list! Melting Pot Kilo features the well-known concept of paying for the weight of your thrifted finds, which could turn out awesome or disastrous. I can't tell you much about their range and quality, but the concept sounds like fun! Nationalestraat 14, 2000 Antwerpen / website
My Ohm
Located on one of the cutest squares in Antwerp, this thrift shop is a tiny walhalla for vintage boots, trench coats and fashion accessories. This one is for die-hard vintage shoppers, as it will take some time to go through the entire store. I recently found a cute purple trenchcoat here for €35! They have some occasional designer pieces too. Vrijdagmarkt 14, 2000 Antwerpen / website

Riot
Here's another vintage shop I haven't personally visited, but I've heard only good things about it! Same concept as Melting Pot Kilo: you pay for the weight of your finds. Their selection appears to be quirky and fun, and that's what their windows show. Lange Koepoortstraat 46-48, 2000 Antwerpen / website
Rosier 41
A unique vintage designer boutique where you find some real great pieces from Maison Martin Margiela, Dries Van Noten, A.F. Vandervorst and other Belgian designers. There's a large international selection too, including Jil Sander, Marni and Dior! They also sell new clothes coming directly from the designer's showroom, which means that they are hardly worn and from very recent collections. A great tip: they have lots of shoes in larger sizes! Rosier 41, 2000 Antwerpen / website
Sint-Jansvliet / Sunday market
Another small but super cozy flea market filled with pretty weird, eclectic stuff — think silver crockery, stuffed animals, old telescopes and obscure books. It's located at the very beginning of the Kloosterstraat, which makes for a perfect start of your Sunday thrift afternoon! / Sint-Jansvliet, 2000 Antwerp
Think Twice
This Belgian thrift chain is a great choice if you want to score some bargains: every month they show off with sales that go down to €1 a piece. I scored my fantastic rust blazer for only €2 here last month! They have several establishments in Antwerp, including a new one in Nationalestraat, but my favourite one is located at Kammenstraat 85, 2000 Antwerpen / website

Vrijdagmarkt / Friday market
Stop by this cozy square on Friday mornings for a well-known city tradition: public auctions with the most random pieces from failed businesses and old houses. I've never actually found a cool piece here, but the atmosphere and local charm is worth a quick visit. Also, besides a few of my favourite lunch spots (Juno!) you can also find must-visits My Ohm and Vrijdagmarkt6 on this same square! / Vrijdagmarkt, 2000 Antwerpen
Vrijdagmarkt6
At Vrijdagmarkt6 they have menswear only, but it's worth joining a male friend for a visit! You can never go wrong with an oversized blazer, right? Especially when we're talking about Raf Simons, Calvin Klein, Balmain and Gucci… Oh, and they have lots of cool sportswear and sneakers too! Vrijdagmarkt 6, 2000 Antwerpen / website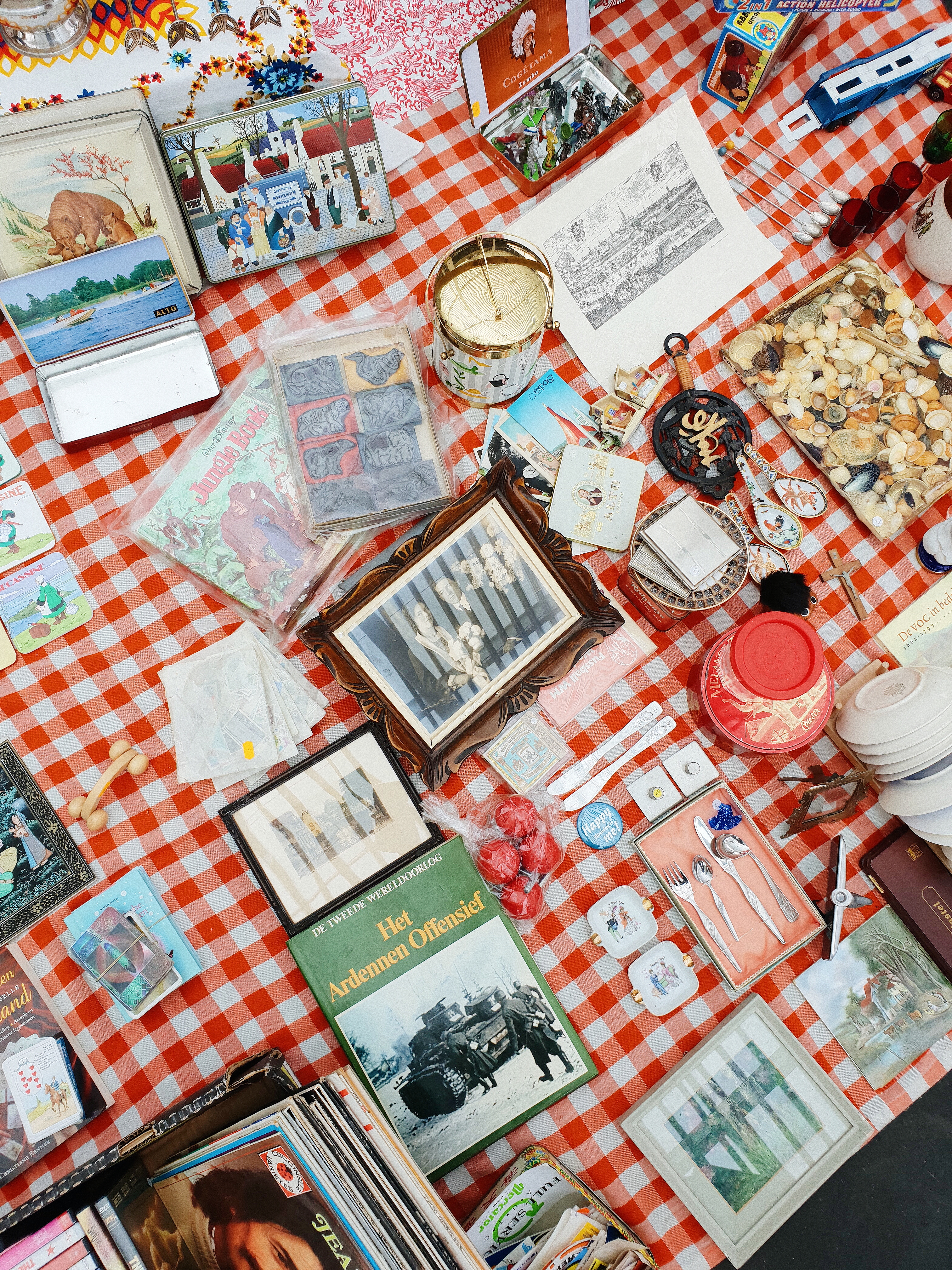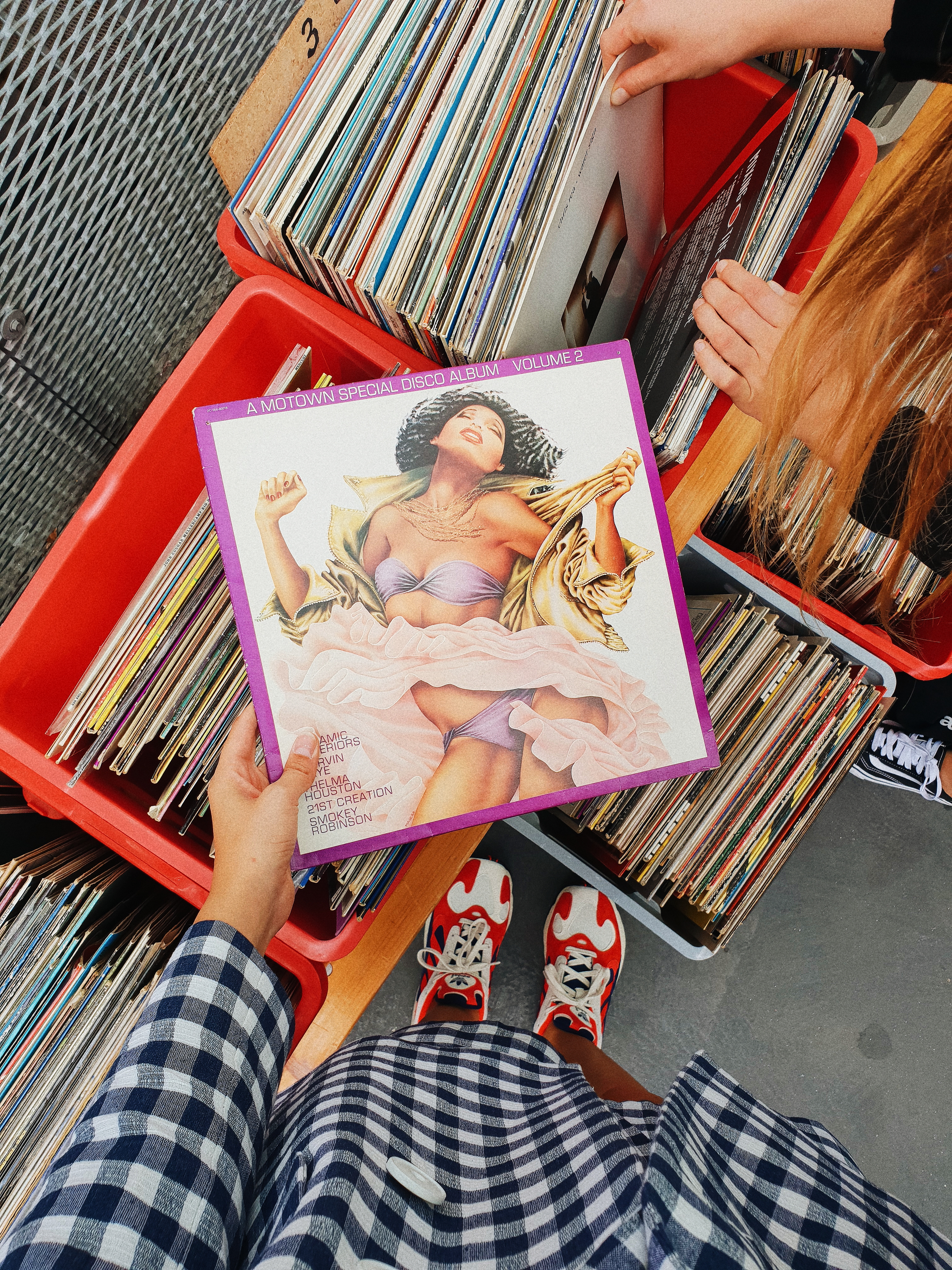 That's it! Hope this overview turned out to be useful for you thrift shopping ladies! Do you have a favourite in Antwerp?