Antwerp may not be AS vintage-oriented as Berlin or Amsterdam, but you can still do some nice thrifting here! The fun thing is that most things are actually still affordable, in contrary to more expensive vintage shopping cities like London. Antwerp does focus more on designer vintage, regarding our fashion history and the fashion academy. An interesting mix!
Now, I gathered a few of my favourite vintage stores in Antwerp for you!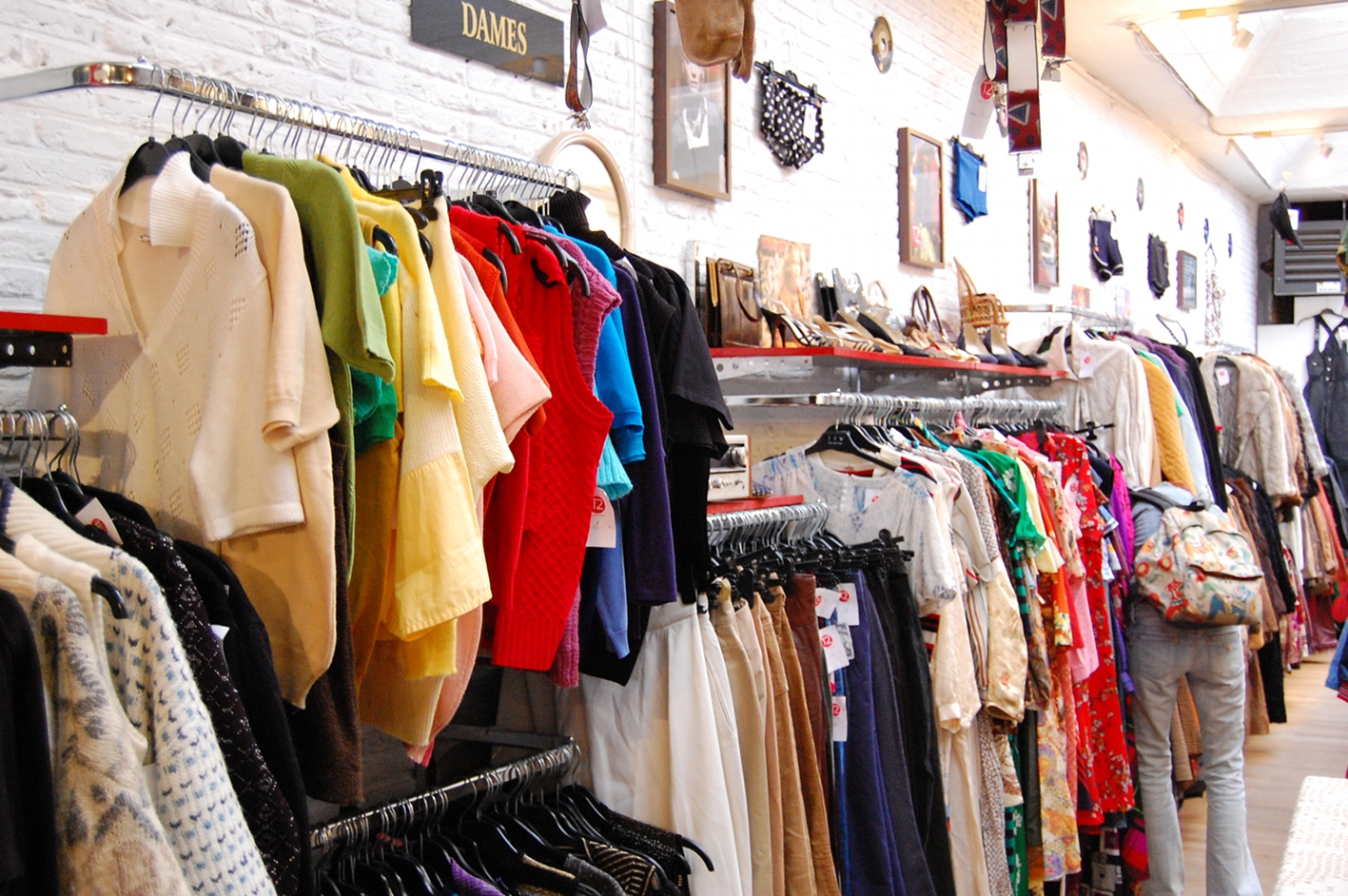 Episode
The well-known Dutch vintage chain is back in Antwerp! For great kimonos, leather jackets and pants in smaller sizes. Reyndersstraat 26, 2000 Antwerpen. 
Jutka & Riska
This one should be quite known too. Jutka & Riska offers a mix between vintage/customized pieces and a selection of young designers. A must visit, if it were only to discover the eclectic interior! Nationalestraat , 2000 Antwerpen. 
Labellov
This Antwerp-based webshop has an offline store as well, where you can browse through the best designer vintage pieces on Tuesday or Thursday or by appointment. Expect a great selection of Hermès, Chanel and Delvaux. Labellov's younger and edgier little sister is called Labelcrush. Tolstraat 39, 2000 Antwerpen.
Labels Inc
Another designer-oriented vintage store with a strong focus on young and cutting-edge, often Belgian designers. They also cover collections from the fashion department of Antwerp's Royal Academy of Fine Arts. Brands you can find at Labels Inc and on their webshop are Ann Demeulemeester, Comme Des Garçons, Raf Simons, Balenciaga, Yves Saint Laurent and many more. Almoezenierstraat 3A, 2000 Antwerpen.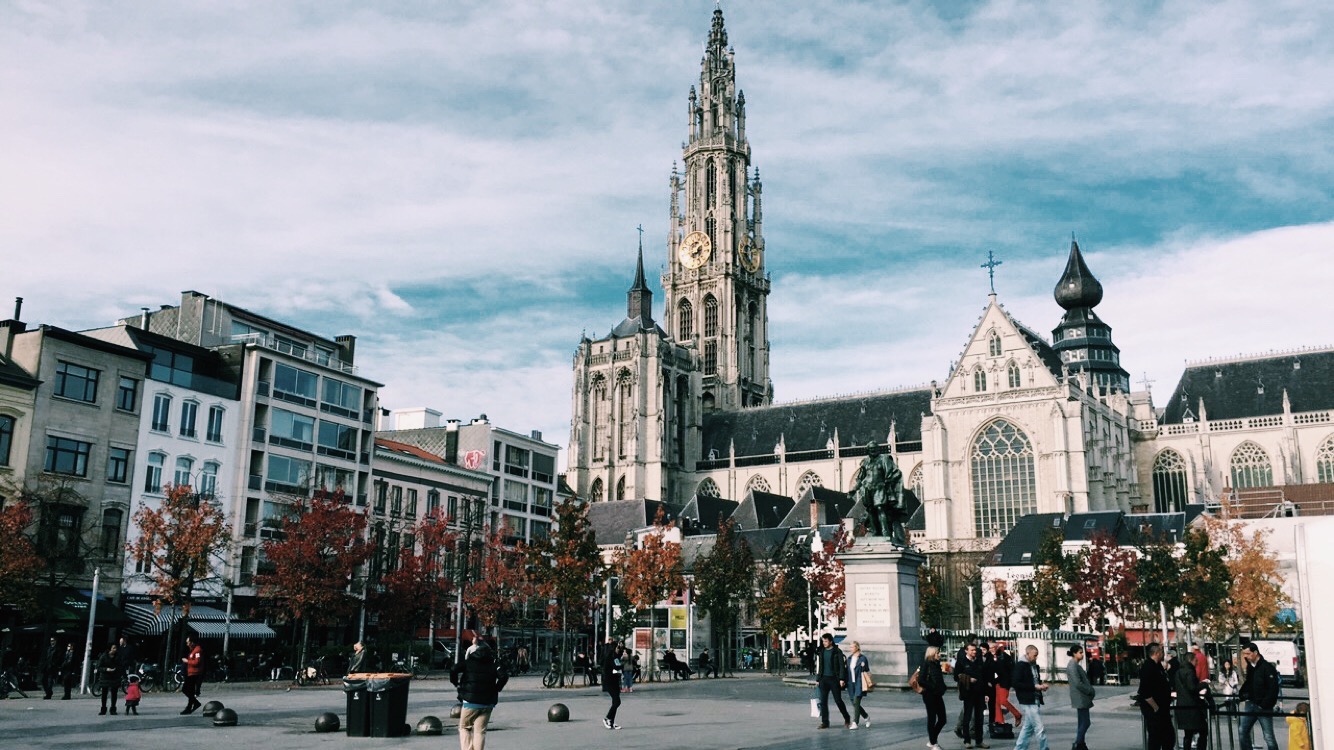 Loria
Here you find second hand and vintage clothes and accessories from the 1950s until the 1980s, carefully selected by the owner. Their speciality? Shoes shoes shoes. Nationalestraat 122, 2000 Antwerpen. 
My Ohm
Located on one of the cutest squares in Antwerp, this thrift shop is a tiny walhalla for vintage boots, leather wallets and other accessories. This one is for die-hard vintage shoppers! Vrijdagmarkt 14, 2000 Antwerpen.
Rosier 41
A unique vintage designer boutique where you find some real great pieces from Dries Van Noten, A.F. Vandervorst and other great Belgian designers. A great tip: they have lots of shoes in larger sizes! Rosier 41, 2000 Antwerpen. 
Think Twice
This Belgian thrift chain is a great choice if you want to score some bargains: every month they show off with sales that go down to €1 a piece. I scored my beautiful leather skirt there for only €15 only last week! They have several establishments in Antwerp, but my favourite one is located at Kammenstraat 85, 2000 Antwerpen.
Vintage Styling
A rather new vintage shop that I haven't managed to visit myself, but they appear to have some nice quality pieces from the 20s until the 80s. Bring your dude, because they have loads of men's fashion too! Lange Koepoortstraat 56, 2000 Antwerpen.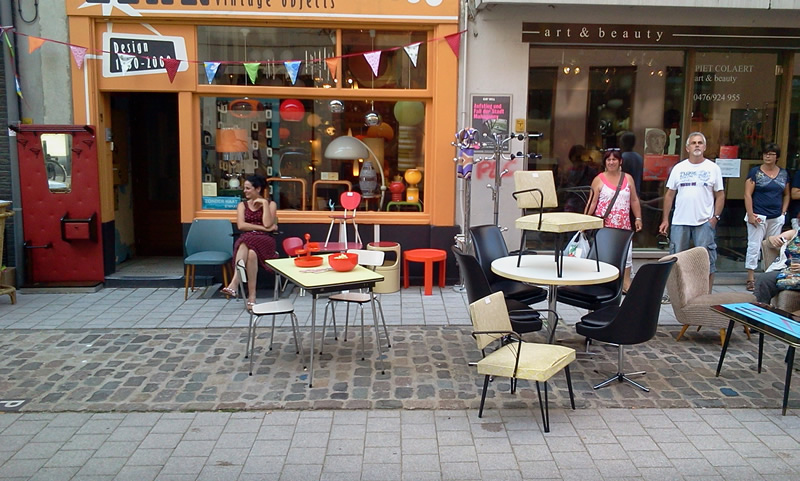 Other vintage tips
There are a few flea markets that are fun to visit in Antwerp: stop by the Vrijdagmarkt on Fridays for public auctions, Oude Vaart 18 (Theaterplein) to discover the Sjacherbeurs on Saturday and Sunday and the brocante market every Sunday at St. Annaplein. For vintage furniture shopping, Kloosterstraat is your number one destination: the fun mix between old antique shops and edgy concept stores works great on a Sunday afternoon.
Happy shopping!